Giorgio Armani
Si EDT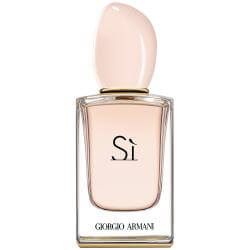 Get a 30-day supply of Si EDT
for
$
14.95
Notify me once this scent is available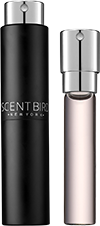 0.27 oz subscription

0.27 oz a la carte
Share and earn free perfume
Notes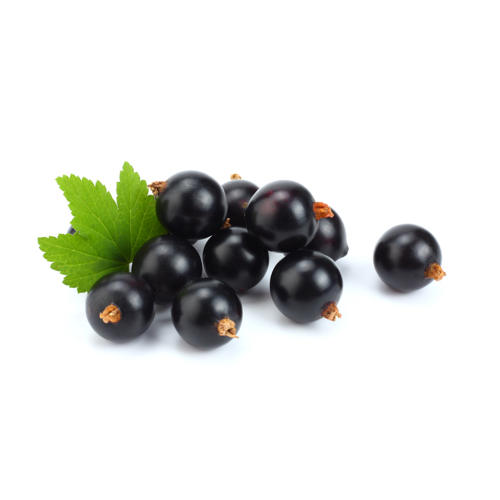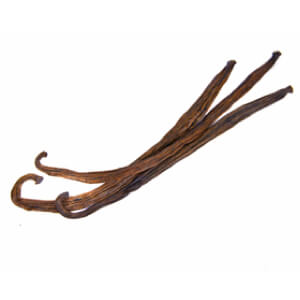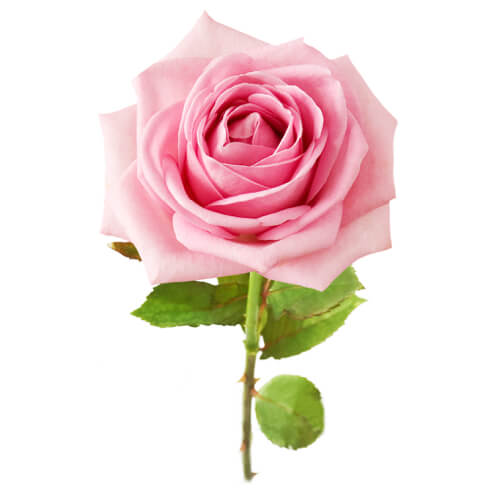 Description
Si Eau De Toilette is a delicate and light interpretation of Sì for the modern woman. Graceful notes of pear blend with headier notes of freesia and a base of amber wood. This bright, wearable fragrance is perfect for spring. The petal-soft pink of the juice evokes graceful femininity and fresh beginnings.
You may also like
Si EDT by Giorgio Armani Reviews
12/06/2016
It's a floral and spicy. I love it.
12/04/2016
Love this one!!! The best one yet!!!!!❤️️❤️️❤️️❤️️
12/04/2016
Very strong when applied
12/04/2016
Not a bad scent. Definitely more mature. It's very strong so you don't need to spray very much. Makes my sinuses go crazy though. Not too excited about this one.
12/04/2016
Love it. Lots of compliments 😍
12/04/2016
this is one of my favorites, you can wear it anywhere, anytime!
12/04/2016
I love this scent amazing
12/04/2016
I did not receive this scent even though I requested it. Instead I got Pinrose wild child and I LOVE IT!
12/02/2016
Very nice smell
12/02/2016
I love this! So soft and clean smelling. I get so many compliments. It just doesn't seem to last very long.
12/02/2016
I don't like this scent.... it smell to spice like
12/02/2016
Love! Initial spray is strong but it doesn't take long to settle down and then it's such a deep, warm and sexy scent.
12/02/2016
Very delicate powdery scent! Sweet but not too sweet, date night frangrance
12/02/2016
Smells ok won't be getting again though
12/02/2016
love love love
12/02/2016
Love it but a little goes a long way. :)
12/02/2016
I love it!!!!!
12/02/2016
I love it!!!!!
12/01/2016
Doesn't smell anything like I smelled at sephora.
11/29/2016
This is really nice. I typical like more of a warm scent but this is nice.
11/29/2016
Floral and light. It lasts decently long, too. I get a lot of complements on it.
11/29/2016
Nice fragrance. Doesn't have a lot of staying power, but I do like this scent.
11/29/2016
I love this fragrance its soft and pretty.
11/26/2016
Very warm sweet smell finally got another scent bird I like, good smell for when the weather's cold 😊
11/17/2016
It was just okay for me. Nothing to rave about.
11/17/2016
This perfume is great for fall and winter. It is stronger when you first put it on. It lasts all day. I really like this perfume!
11/07/2016
Loved this perfume , the best I've had so far Really recommend
11/06/2016
This is my favorite fragrance
11/06/2016
Smells so amazing
11/05/2016
Nice, sweet, sexy scent. My boyfriend liked this one on me and it lasted on me all night. I got compliments from random guys with this one. Hee hee... :)
11/04/2016
I like it but I can't wear it. It's too strong and gives me a headache
11/04/2016
did not like........does not stay with me Reba
11/04/2016
The scent does not stay with me.Would not buy it again.
11/04/2016
Beautiful fragrance, love the smell. Doesn't smell the same on me though.
11/03/2016
Kinda smells like cologne... like a scent for men.
11/02/2016
I didn't like the smell
11/02/2016
Love the scent, but it wasn't enough to last a whole month.
11/02/2016
Obsessed with this scent
11/02/2016
I love the scent of GA Si EDT. It's a sweet calming scent to my senses. I would purchase a bottle of this perfume.
11/02/2016
I love my October scent - Giorgio Armani Si!
11/02/2016
Floral without being too strong
11/01/2016
Tried this after searching for something similar to Burberry The Beat EDT. This has a faintly woodsy scent to me, but is also overpoweringly and coyingly sweet! Too sweet me to to wear without wincing.
11/01/2016
Very floral, yea kinda sweet. Well at least on me it gets sweet. Really liked this scent.
11/01/2016
Extremely strong and not got me. I'm disappointed... Usually I like the notes in this scent and took a chance but wasn't happy. It's not horrific just definitely stronger than I like. I prefer sweeter or even more of a musk like Chanel Chance or any Ralph Lauren scents like Romance and this didn't even come close. A miss.
11/01/2016
Smells great. Goes on strong, fades quickly.
11/01/2016
Love the way it smells. Goes on strong but fades quickly.
11/01/2016
It is alright. Not a fan of it!!
10/31/2016
WOW what can I say about this scent. It's delicious and clean smelling. Great for anytime
10/31/2016
soo sweet smelling, and it's a everyday perfume for me
10/31/2016
I am crazy about this fragrance, its the perfect date night or everyday scent. This fragrance has staying power that's light clean, and sweet , it reminds me of innocence and I can not wait to purchase a full bottle.
10/29/2016
it smells good however the fragraince does stay with me.
10/23/2016
I have had Si EDP and absolutely loved it, so naturally I wanted to try the EDT hoping for a similar positive experience, but boy was I wrong. As much as I love Si EDP, I dislike Si EDT. The EDT has an almost chemical odor to it, I really couldn't take more than one spray then had to go rinse it off, it bothered me that much. :(
10/15/2016
I wouldn't know. Since it was shipped to an insufficient address and therefore returned. Weird since this was my 3rd shipment and I haven't changed my address. Very disappointed.
10/13/2016
Scent is amazing for me. I have received lots of compliments when I wear it.
10/10/2016
This is a light flower smell it's for the grown and sexy those who aren't scared of feeling and being different love it
10/08/2016
Great anytime scent for me.
10/07/2016
Amazing scent and lasts most of the day!
10/06/2016
I saw review of other and got this one . But its okay not that good . Smell good but only i smell it seems u need to spray whole bottle .
10/06/2016
Love it so much!!!!
10/05/2016
It is amazing!!
10/05/2016
I really like this perfume. It lasts a very long time, which is something i look for in scents. The scent itself is slightly stronger than i wear on an everyday basis but is great for making an impression.
10/05/2016
This perfume smells wonderful. It is one of my new favorites.
10/04/2016
Smell good!! But this is not what I like!!!... I'm sweet floral fruit person😔
10/04/2016
It's ok. I was hoping for something a little less "perfumy" smelling.
10/04/2016
Love the scent and it last for hours
10/03/2016
Smells great. Exactly what I imagined from the notes listed.
10/03/2016
Love this..great way to start off! Adore the scent!!
10/01/2016
I am not a fan of floral but this one was really nice. It has a nice balance of floral and crisp pear that reminds me of fall. The fragrace is light not overpowering and lasted all day. I received several complements with this one.
10/01/2016
Beautiful fresh scent
10/01/2016
Gave it to my grandma the next day!
09/30/2016
I don't really like this smell to floral for me reminds me of my grandma
09/30/2016
Very sexy if you like mature scents like me you love it
09/29/2016
Love this scent!! The right amount of everything, spice, floral!!
09/16/2016
Light sent, was OK ....didn't last long
09/06/2016
Smells wonderful ..!!!!
09/06/2016
Amazing!!!! Love it!!! My favorite perfume by far...You must try it, buy it and enjoy it.
09/03/2016
I love this scent!! It stays with me through out the day and I love how it lasts.
09/03/2016
Wonderful scent,romantic, long lasting
09/03/2016
Elegant and long lasting scent. It last all day and smells expensive
09/02/2016
A little too strong when its first applied but once it wears off a little it does smell pretty good. Don't think I would buy the full size.
09/02/2016
I'm obsessed with this smell. Very long lasting and elegant. This is more an occasion or fancy.
09/02/2016
Love the scent but it fades quickly.
09/02/2016
I think its more of a night out type of scent not an everyday. I do like it though very pretty
09/02/2016
O my gosh. I love this scent. so nice.
09/01/2016
Not my kind of smell very flowery....might be good for a older person.
09/01/2016
Honestly I didn't like it. Smells like an older woman's perfume. Hopefully next month I get something good ☺️
08/31/2016
The scent is beautiful.
08/30/2016
love love love this
08/30/2016
I received my package and it was broken. I was not able to appreciate my scent. I tried to contact scentbird many times and have not received any response to exchange
08/29/2016
I love this perfume!
08/29/2016
Love it. Clean scent
08/28/2016
I love this. Did not expect to love this, was just curious to try. Lasts so many hours. My husband realized and complimented it which he rarely does. He also loves the Flowerbomb on me. It is elegant and airy.
08/22/2016
Very classy and elegant scent , more for special occasions, or the office. I like this scent, definitely not an everyday use.
08/17/2016
I love how delicate the scent is. Its almost dreamy.
08/17/2016
Love the delicate scent
08/14/2016
Smells like something a guy would wear.
08/11/2016
So this is the first time I have ever used scent bird and I was HYPED but then I got this I was so bummed. It smells like something my dad would wear. Its like a cheap aftershave and a little bit of baby powder smell. YUCK! I had to order another scent to wear for the month. (I got Dolce and I love it!) I think someone who is older may enjoy this scent however.. (like 50+)
08/10/2016
I normally don't wear Parfums, but have a good nose!! I absolutely LOVE this site and my first order.. As I live in a very small town, I know have to try to figure out what my next choice will be and so on... Thank you for opening a whole new world to me ♡♡♡♡
08/07/2016
Absolutely LOVE it!!! Definitely one of my favorites!
08/04/2016
Wonderful scent
08/03/2016
I have got so many compliments with this one
08/03/2016
Loved this! I will buy the full size bottle.
08/03/2016
I was not a fan of the original Si EDP as everyone else seemed to love it! When I saw this Si EDT version at Sephora, I took a sniff, not expecting to like this either. To my surprise I liked it, but the test would be seeing how well it wore on me. Let's say, I like the EDT so much better than the EDP! It is softer and less musky. I can wear this fragrance everyday. It is a soft floral scent with a hint of sweetness. Despite being an EDT, it lasted quite a long time on me! I recommend this fragrance if you're looking for a great everyday wearable scent.
08/02/2016
My new favorite perfume!
08/01/2016
A little too strong for me I don't feel like it has a long lasting effect
08/01/2016
very light and nice
08/01/2016
YUCK THIS stuff smells so nasty I am so disappointed :( Kind of reminds me of baby powder and a nasty mens perfume. UGH I will not use this at all
07/31/2016
Not young smelling at all... Smells like a perfume for a mature 70+ adult
07/31/2016
Not my favorite. It smells like old lady perfume.
07/31/2016
Not my favorite. It smells like old lady perfume.
07/30/2016
Thr perfume smelled great. The only problem is that almost 1/3 of my spray bottle was empty when i got it. None of the others have been lome this. I was a little disappointed by that.
07/29/2016
Love it ....it's light and airy
07/29/2016
So light and feminine!
07/29/2016
My absolute favorite
07/27/2016
Holy crap I love this scent!!! I just got it today but I can't stop smelling myself!! DELISH!!!
07/05/2016
It's a bit overwhelmingly tart at first. Like sour candy spray. But once it mellows out it smells very rosy and light. It's nice, but it's a party scent when I was looking for something more everyday
07/04/2016
Woodsy in the beginning, but fades into a delicate floral scent with the undertones of amber wood. A little goes a long way with this scent best of all it last all day, leaving you feeling confident and sexy receiving compliments of how great you smell! I absolutely love this perfume and will be purchasing it full size soon 💕
07/02/2016
Love love love this! It definitely has a very feminine scent to it. Its just right not to much and not to little and it lasts all day....
07/01/2016
This is a nice scent. It's better after it settles in. It's a little "perfumey," if I can make up a word.
07/01/2016
Loved it.. It's soft and feminine, I think it's a little mature for me, but still one of my favorites!
06/21/2016
Not a bad smell but to me it just seems like a smell for someone a bit older … definitely soft clean floral scent but just wasn't my Style
06/20/2016
Nice, soft, clean, floral smell.
06/04/2016
I love this scent. Very refreshing and clean smelling.
06/03/2016
this is one of my favorite perfumes. love, love, love!
06/03/2016
Soft and seductive scent. Love it!
05/29/2016
I love this scent I would definitely buy.
05/24/2016
Just received mine and I love the smell lite and cute if you know what I mean I would buy this it's a man catcher.
05/21/2016
I love this scent! I can smell the vanilla and a hint of rose. On me it is somewhere between floral and fruity but still soft and warm. I wasn't sure about it when I first sprayed it but as soon as it dried I fell in love. The more I smell it the more I like it. This might end up being one of my favorites!
05/15/2016
Fell in love with it
05/07/2016
This is one of my favorite scents. Prefect for work days or even the evening out.
05/05/2016
I was hoping this would be a slightly fresher version of Si EDP, however, I actually found it to be stronger. It was significantly sweeter than Si EDP and lost much of the maturity that is found in Si EDP. With that said, I think this would be an EXCELLENT choice for a teenager/young woman who likes sweet scents but doesn't shy away from something dramatic.
04/23/2016
One of my Favorites! Not too strong of a scent but not too light. Great for the office or night out. Scent is similar to Euphoria.
04/21/2016
I like this better than the EDP. Very, very nice sent.
04/11/2016
Giorgio Armani Si EDT wears light with lasting staying powers. This was my 1st fragrance and it delivered beyond my expectations! Classy & commanding without overpowering. I will definitely order the larger size
03/31/2016
This is everything
03/30/2016
This is a very warm floral scent. It is very different from the EDP which has more of a gourmand scent to it. A very elegant scent, perfectly suited for fall or cold spring weather. Si EDT wears lightly on me and has pretty good lasting power (4-5 hours) before needing to reapply.
03/29/2016
it's a nice scent to wear after hours!
03/06/2016
I like this scent! My Hubby loves it!
03/04/2016
Love this scent not to over powering.
03/04/2016
I'm afraid not really what I expected. Smelled like the entire erfume counter at Nordstroms. The notes were common. Sorry
03/02/2016
I love this scent, very soft but sexy fragrance. Only takes 1-2 sprays and the scent last all day!
02/16/2016
Nice and light
02/08/2016
its nice not that much of a fruity smell
02/03/2016
This scent is definitely a night time, date night, I am woman type of scent. Paired with that little black dress you love. What a perfect night!
02/02/2016
It smells really good but it's not something I'd wear everyday. It has more of a classy smell and I'd only wear it on special occasions.
02/02/2016
I love this perfume! I actually smell it in my hair the next day. The smell that it develops into is beautiful. I feel sexy and special. Awesome!
01/31/2016
I really like this scent. Its not an everyday perfume. I'd only wear it for special occasions.
01/30/2016
I like this perfume a lot. It smells wonderful, but I wish it lasted a lot longer. I find myself reapplying far more than necessary.
01/29/2016
I smelled this scent in a magazine and thought it was beautiful. But when i received my bottle I was disappointing it's not what I thought it would be on me. I still have a full supply left and I can't see myself using this up at all.
01/28/2016
Just too sweet for me.
01/13/2016
I had high hopes for this perfume, it just doesn't have staying power. It lasted the most 3 hours and it didn't linger the way I like perfumes to do.
01/05/2016
Smells SOOOOO good! Love it.
01/04/2016
It's a nice woody scent, elegant and long lasting.
01/04/2016
It smells sweet which I love! It's not sweet in a nauseating way but an elegant way.
12/31/2015
The smell is amazing really enjoyed this one.
12/30/2015
The scent is lovely but it came in a toilette but I prefer a parfum.
12/30/2015
I love the smell lovely
12/30/2015
I LOVE IT!!! Floral with a slight powdery finish. Usually I hate the powdery scents but the floral notes that this scent has are complimented by the after noes, not overwhelmed by them.
12/30/2015
I love love love this scent. Fruity and floral, but not too much.
12/30/2015
Smelled this on a friend of mine and loved it. Got it to try on myself and wasn't to fond of it on me. Beautiful scent but it's just not for everyone's chemistry.
12/30/2015
I like this one as the day goes on not when first sprayed.
12/25/2015
This version is way cheaper on eBay and Frangrancenet so I bought this ($43 for 3.4 fl oz) on a whim because I loved the EDP version and was curious to see if I'd prefer the lighter scent. The scent, like the EDP, is lovely (I wrote a review on it), but my only complaint is that this version just doesn't last on me. I feel like I'd need to take this with me and keep refreshing myself every 3 hours. :( I mean I love the lighter scent, but I miss the staying power. Final verdict: For those of you that don't mind the short wear, this is for you. For those of you that want longer wear time, invest in the EDP version or the intense version.
12/23/2015
I'm new to the world of perfumes at 50! Scentbird has allowed me experience what my budget couldn't afford. This scent is my new favorite. Makes me feel beautiful!!!
12/19/2015
I am obsessed!! Love it!
12/13/2015
I love this scent so much. I got it off a recommendation and have been using it everyday for months. Sweet but long lasting. I only have to use it once and it last well through my entire day at work 8+ hours and I still notice hints of it later into the evening.
12/09/2015
This has a sweet scent very lovely .....cant wait to get a bottle of it
12/07/2015
Another 4 stars frag. I have had many complements on this one. It's not to heavy light but long lasting.
12/06/2015
Old ladyish not a big fan
12/03/2015
Not a fan of the scent, but ill have to try it a little more its the first day of me getting it. But hopefully it lasts long on the skin.
11/30/2015
This was a nice scent, just a hint of sweet. It's a lighter version of the original perfume. However, it being an EDT, it didn't last very long. Overall, I thought it was very nice for the office or just during the day on weekends.
11/29/2015
Strong powder scent.
11/29/2015
I absolutely adore this one. I love to layer it with philosophy fresh cream perfume. The pear and vanilla together are really nice.
11/28/2015
I love the scent but I felt it is for more of an older person, will purchase for my mom.
11/18/2015
It smelled ok, the smell fades off unless you sprayed more than once. The smell sure does fit the fall season.
11/11/2015
I liked it, got lots of complements, is not to powdery
11/06/2015
Ehhh it's ok it didn't last as long as I wanted it to
11/06/2015
I like the EDT a lot better than I like the EDP. They are pretty different, but the vanilla takes a back seat in this one. The green notes are more emphasized, and the pear makes it more fresh. Armani did black currant very well here. I usually hate black currant when its mixed with vanilla, but the green notes balance it out very well. I think this would be a good "fresh" perfume for the fall and winter.
11/05/2015
Reminds me of an old expired perfume.
11/05/2015
Love this scent. It smells grown but not too mature. Floral but not a straight flower shop smell.
11/04/2015
Absolutely Love it!! Very light sexy date scent!!
11/03/2015
I loved this one! It had layers that showed up as the day progressed.
10/31/2015
I love the clean smell.
10/30/2015
This scent is lovely! It smells very light and slightly flirty.
10/30/2015
This wasn't for me.. a little too mature
10/22/2015
My first scent with scentbird. I love it and smells so good to me. Its a sexy scent. However it does not last or linger as long as I would like.