Giorgio Armani
Emporio Armani Diamonds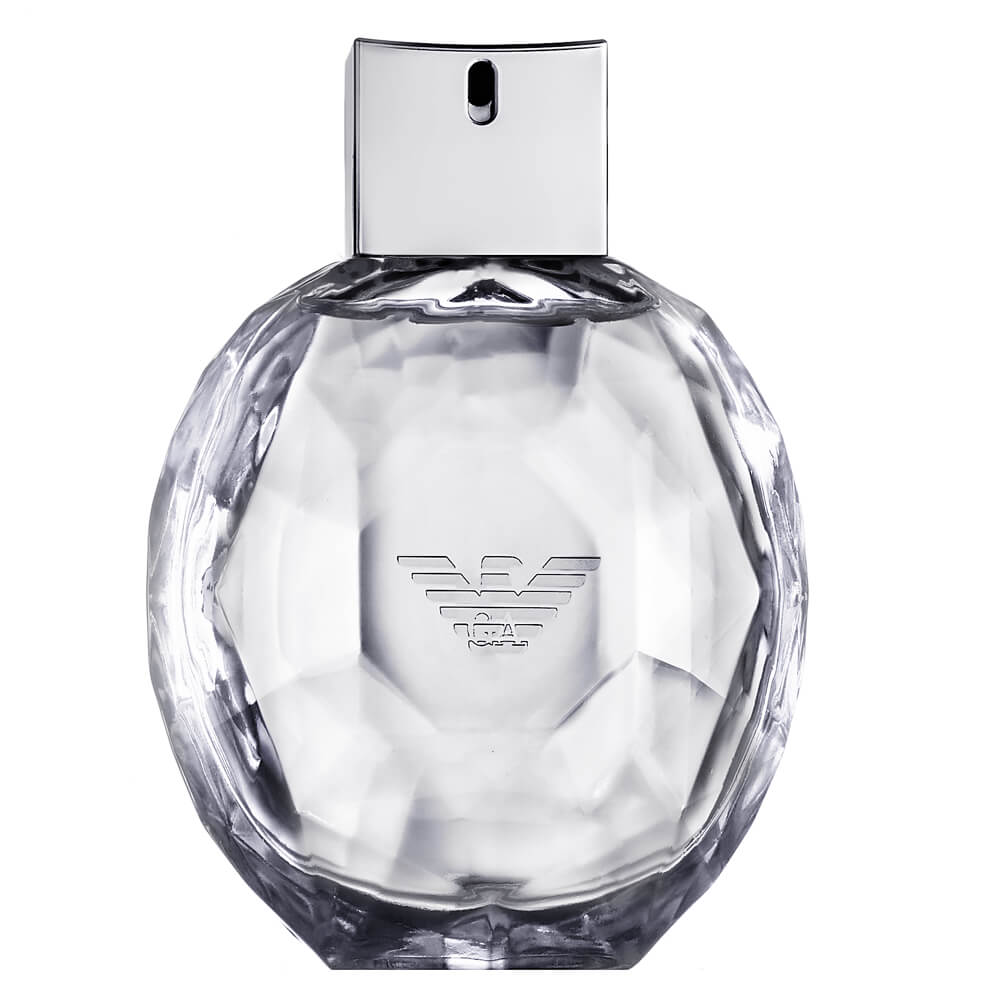 Get a 30-day supply of Emporio Armani Diamonds
for
$
14.95
Notify me once this scent is available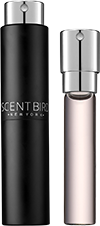 0.27 oz subscription

0.27 oz a la carte
Share and earn free perfume
Notes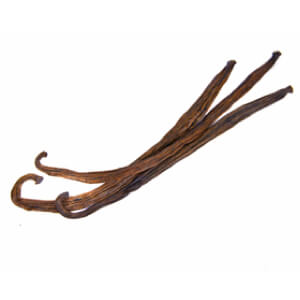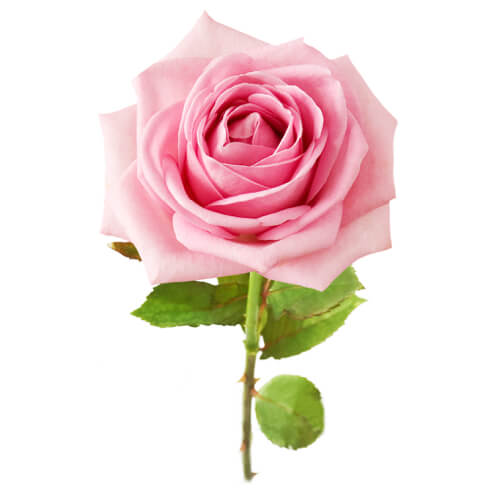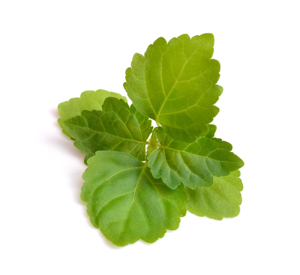 Description
The sensory blend is a surprising gourmand fragrance to give a stone a flavour and to a woman a self confident and audacious feeling.
You may also like
Emporio Armani Diamonds by Giorgio Armani Reviews
10/23/2016
Really really enjoyed this scent. It's the right amount of sexy and the right amount of musk. I also like that it was a heavy scent, so I didn't have to worry about it fading throughout the day.
10/20/2016
Very nice.. smelled strong at first, but the longer it was on the skin the better it smelled.
10/05/2016
I LOVE THIS PERFUME!!!
10/05/2016
Not my favorite but not awful. I will still wear periodically but this scent is definitely not my go too! It has a little woodsy or peppery notes which tend to remind me of old ladies. Once the scent settles some, it's much better. The initial spray is overwhelming and I'm one who LOVE strong perfumes bUT this one is better in small doses. If you like more of a sweet floral scent you won't like this. It definitely is a more night time scent as well, probably wouldn't wear it to the office.
10/05/2016
I love it. Sexy yet sophisticated .
10/05/2016
Absolutely loved it.
10/04/2016
Loved my 1st perfume. It came earlier than expected and they don't even sell this in stored anymore. Very pleased.
10/04/2016
amazing smell . I love it.
10/04/2016
It wasn't my cup of tea, smelled old lady like and gave me a headache. I had so much hope for it being Armani.
10/04/2016
Absolutely love it!! ❤ can not wait for the next month!
10/04/2016
I Love it I am already a Armani fan and Makes me feel like a Diamond it's clean, with a hint of musk and spice and softly mellows out at the day goes on.
10/04/2016
I'm not a big fan. It smells very thick and old lady like.
10/04/2016
Did not like this perfume at all. Very musky and old lady like. Not a fan.
10/04/2016
I like it a lot
10/04/2016
Great all day perfume. Light enough to wear for every occasion. My new favorite
10/04/2016
I like it. Definitely has a masculine smell to it though. Like one of GA colognes.
10/03/2016
It's a little too feminine for me.
10/03/2016
I don't like it at all.. way to strong.. wish I could remember the name of the Armani that we bought before..
10/03/2016
I like this scent, its more of a classy scent in my opinion, not very floral.
10/03/2016
I don't like it. Too strong.
10/02/2016
Love this scent
10/02/2016
Strong yet subtle. It's musky, sweet, and faintly powdery. It makes me thinkof a new take on an old fragrance. Surprisingly, I like this a lot.
10/01/2016
Do not know how it was because I never received it. Was stolen during shipping
10/01/2016
This is a beautiful scent. It's a little mature for my taste, but not a grandma smell by any means. It lasts all day, so if you're looking for a musky, enticing scent that will follow you all day long, this may be for you.
10/01/2016
I LoVe this scent. I get so many compliments on it.
10/01/2016
This is perfect for day or night. It dries to a perfect scent . Love love this one.
09/30/2016
I love this scent!
09/30/2016
Best Perfume Ever!!!!!
09/29/2016
This smell is so clean and pretty. I really love it.
09/23/2016
This is my new five!! I can't stop spraying! My mom can even handle the smell. The scent is scent like a mature well put together individual woman on a summer evening
09/13/2016
Very nice sophisticated scent especially for a date night.
09/10/2016
One of my favorite scents, it's just a classy scent, great for date night.
09/05/2016
It don't stay long
09/04/2016
Smells amazing
09/03/2016
I owned a bottle of this perfume before. I loved it and it lasted 12+ hours. Ive heard that scentbird sends knock off versions of perfumes. I tried a sample of this one from scentbird just to see if it was true. It is. The scentbird version smells different and diluted. It lasted about an hour after i sprayed it.
09/02/2016
I liked it but a little too strong for me
09/01/2016
way too powdery for me. very old lady :/
09/01/2016
I thought the smell was a bit over baring.
09/01/2016
A nice fragrance for sure, just a bit on the mature side. The aroma last a really long time. The smell from the bottle isnt as nice as it is on the skin.
09/01/2016
Love love love this scent! It smells very classic romantic but fresh
08/31/2016
This perfume smell so good its very strong so you dont need much but the scent last very long
08/29/2016
I love the scent , it's sophisticated & not too overpowering
08/26/2016
I love the fresh scent. it is soft enough to wear every day but not so soft that you wont smell it after a brief moment
08/11/2016
It's a must to add this to my collection!
08/01/2016
Sofisticated !!!
07/31/2016
Love always been a fave
07/29/2016
This perfume has you feeling and smelling sexy!
07/29/2016
Always one of my favorite scents! Thanks scentbird!!!
07/27/2016
I love the perfume. It smell amazing
07/18/2016
Its not a bad smell just not for me. I perfer the fruity smell. It has the powder musky smell. More for older women.
07/18/2016
This scent is not at all what I thought it would be. While it smells ok on paper, it does not work well with my body chemistry and becomes more of a mature, somber scent that the party scent that I was looking for.
07/15/2016
I really love this scent. Very elegant, almost borderline manly--which sounds like it's a bad thing, but I assure you it's not. I didn't get a ton of floral, more musky, but nonetheless I really enjoyed this scent.
07/05/2016
This is the best.
07/04/2016
Not what I thought
07/03/2016
love this scent! it's light but lovely.
07/03/2016
I love the smell of the perfume I give it 10 Stars!!!!
07/02/2016
Smells yummy! I love it. Great for a date night out.
07/02/2016
i totally love it
07/01/2016
This has always been one of my all time favorite scents!! I get so many compliments whenever I wear it..
06/30/2016
Smells amazing
06/04/2016
Elegant and sexy wrapped up in one yummy fragrance
06/03/2016
the smell is interesting but nice there is an undertone that i cant quite place as yet and i am stilling deciding if i like it... my very 1st scent and i am excited for the next month!
05/27/2016
smells good, not as soft as the scents I usually like good date night smell
05/21/2016
Love this snect!!!!
05/17/2016
Didn't not like, smell old gave it away.
05/09/2016
Got the full size as a gift and had to throw it away. Smells cheap and has that headache smell to it. Nothing good about this perfume 😷
05/05/2016
I really like this fragrance got some compliments. Wish it lasted longer
05/03/2016
Just not for me.
05/03/2016
This smells AMAAAAAAAAAAZING!
05/03/2016
Great smell but does not seem to stay around very long.
04/29/2016
LOVE IT!, Long Lasting. To me it is sophisticated, sexy with a int of spice. A little goes a long way and it's almost like it's time released, I get a hint of it every once in a while, so it's not overpowering. Well worth it!
04/08/2016
I smelled this on someone and wanted to try it on myself. It has truly exceeded my expectations. I love it!
04/07/2016
This may be my new favorite!! Scent last a long time. Love the smell
04/04/2016
I feel like this is along the lines of Katy Perry's killer queen, but not quite as musky. Its a really great scent for every day (if you go light) or date night (a few more sprays). Really enjoyed this one.
04/04/2016
Way too powdery smelling. I didn't smell berry or vanilla at all, it just reminded me of an old lady's perfume.
04/04/2016
So pretty and lasts long
04/02/2016
I loved the smell!!
03/30/2016
Love the smell ..
03/30/2016
I've worn Armani Emporio for YEARS so was super excited to try this. HIGHLY disappointed. Waaaay too old lady smelling for me. I'll give this away to my older sister.
03/29/2016
Too powdery smelling
03/22/2016
Love, love, love this fresh, sophisticated scent! It's fruity and flirty, but classy. I love that it last all day and lingers in my clothes.
03/02/2016
Too musky to me.
03/01/2016
Too powdery for me
02/29/2016
I absolutely love this fragrance.
02/05/2016
Very nice, sexy.
02/04/2016
Such a delicious smell, I feel so grown lol
02/02/2016
Love this lite scent
02/02/2016
This perfume was awful! I tried it a couple times and each time I smelled like an old ladies potpourri. I ended up throwing it away.
01/30/2016
I love this. The scents last also
01/29/2016
so amazingly fresh with over powering
01/16/2016
Love Love Love this, smells very elegant.
01/13/2016
I have been using this one for several years now. I can't find in stores any longer. The smell is ahhhhhmazing! The light linger it leaves in the air when u walk by someone is possessive. I have had men come sniff me and beg to know the scent so they could get it for their wife,(I did that personally w Armani code for my husband) best compliment I ever got when a friend said " you always smell like a magazine page, those perfumes I love but could never afford".....
01/04/2016
It smells great has and strong scent. It lasts all day, and I've been getting lots of compliments. It isn't my favorite smell.
12/30/2015
The first time I sprayed on this perfume I wasn't sure I liked it. But then smelled it on me and my clothes and I really like it. It's a real subtle scent. I actually wish it was a bit stronger. But it's light and smells fresh. I would consider this a daytime fragrance. If I could change one this about it, it would be that it would last longer. It seems to disappear after only an hour or so.
12/19/2015
It smelled like sweet, flowery bug spray on me and gave me a headache almost instantly. I was hoping I would love it like I did Diamonds Intense a few years ago but that was definitely not the case.
12/08/2015
Smells very similar to Givenchy HC. I personally prefer the Givenchy one myself and I feel the diamonds is more for an older woman. Still not a bad smelling perfume.
12/05/2015
I smelled this on a coworker & loved it but I really wanted to try it on my skin for a bit before investing in a regular size. I love it
11/30/2015
Had it before in a regular size... Loved it!! Now using this sample again) reminds me a lot about old times .. Still like it so much
11/30/2015
Its not as good as Armani Code (which is one of my all time favorites) but still nice one.
11/24/2015
Love this scent, i fell in love after smelling it on a coworker but wanted to make sure it works with my chemistry before I splurge on a reg sized bottle
11/02/2015
Am in love with this perfume
09/29/2015
I love Armani scents <3 this is my new fave
09/26/2015
I did not like it. I wanted a fresh smell. This is sweet
08/29/2015
A very crisp, clean floral scent. Perfect for office day wear
08/18/2015
Definitely in my top ten!!! I love this smell...I miss it!
07/31/2015
Absolutely gorgeous scent. Imagine classic Hollywood glamour with the fusion of a clean feminine powdery goodness. I think this is what Marilyn Monroe and Beyonce combined would smell like. This is definitely my signature scent. I love that it is not super popular therefore no one else smells like me. :-)
06/05/2015
I love this fragrance!! It's very classy and beautiful. I received many compliments as well A+
02/24/2015
"This is not what I was expecting at all. Not sweet, or well suited for a party atmosphere. This has a "granny" smell to it."