Giorgio Armani
Armani Code Luna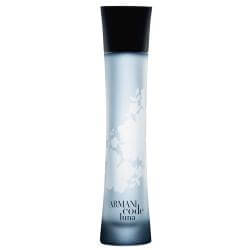 Get a 30-day supply of Armani Code Luna
for
$
14.95
Notify me once this scent is available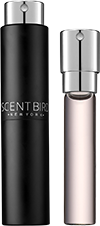 0.27 oz subscription

0.27 oz a la carte
Share and earn free perfume
Notes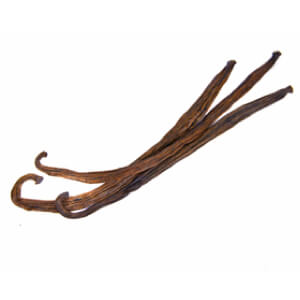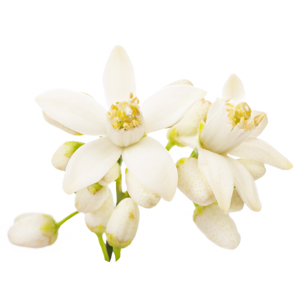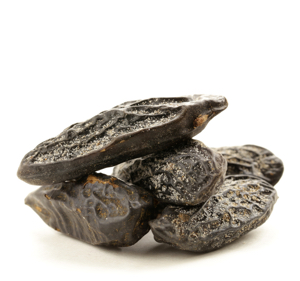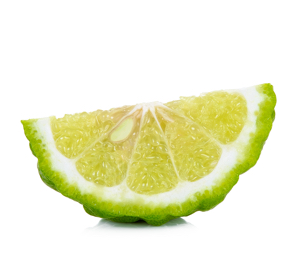 Description
Moon, as a symbol of femininity, mysticism, magnetism and sensuality, served as the inspiration for this new scent. Armani Code Luna aims to create an atmosphere of magic, mystery, seduction and dark romance. The name is also associated with a new ingredient in the composition. The magnetic power of the moon is presented with a flower that blooms only at night, called Mirabilis, also known as Fleur de Lune. The composition is sensual citrusy - floral - oriental. The top notes are Italian bergamot accords and petit grain. The heart includes orange blossom absolute and mirabilis, while the base consists of vanilla pod.
You may also like
Armani Code Luna by Giorgio Armani Reviews
12/03/2016
Love that it has a fresh laundry smell.
12/02/2016
Very similar to code. I like it.
12/02/2016
Smell was a little too sweet for my liking.
12/02/2016
Smellslike a sweet rose scent it seemed like something an older woman in her 70's and 80's would wear
12/02/2016
Sweet and strong at first, thennot fades to a nice scent. I love it!
12/02/2016
I love the original Armani Code but the Luna is too sweet for me. Did not like it as much.
12/02/2016
sweet, yet not over powering
12/01/2016
I love Armani Code, but Luna was too flowery for me. If you like something soft and extremely prissy this is for you!
12/01/2016
not for me, smells ok, but doesn't mix well with my skin.
11/30/2016
I probably won't wear this one very often. It's not terrible...just not amazing.
11/29/2016
The smell doesn't stay long
11/28/2016
This is too strong a scent for me. Nit something I would ever wear .
11/24/2016
Nope. Not so much. Too strong for me!
11/23/2016
Absolutely love this scent. Worked well with my body chemistry.
11/22/2016
Not my favorite but a pleasant fragrance. Works as a casual everyday scent.
11/14/2016
Very strong at first and wears away fast but overall a smells very good
11/13/2016
Didn't care for this scent. To me it smelled like something an older lady would wear. Not something in my age group
11/11/2016
i don't like this perfume. I like spicy perfumes but this is not what I was looking for.
11/11/2016
Fades fairly quickly. The woody/spicy scent aspect is stronger than I expected but still nice.
11/11/2016
Love it for a winter scent. Just wish it lasted longer.
11/07/2016
I love androgynous scents and this one will be a new favorite. I just wish it lasted longer.
11/07/2016
I love this scent. Perfect blend of sweet and musky. My favorite so far.
11/07/2016
Love this Perfume always have LONG LASTING SMELL and VERY VERY SENSUAL
11/05/2016
A little to strong
11/05/2016
did not like at all
11/05/2016
not as i expected
11/04/2016
Love it. Just slightly different than Armani Code
11/03/2016
Very fresh smelling almost powdery...
11/03/2016
I love this perfume. I would not have chosen this scent, so thank you for the recommendation.
11/03/2016
Not my favorite scent but still nice!
11/03/2016
smell is ok not my favorite
11/03/2016
To musky for me
11/03/2016
LOVE the smell just wish it lasted longer.
11/03/2016
Too musky for me
11/03/2016
LOVE LOVE LOVE.... I get so many compliments when I wear this.
11/03/2016
I love love love this perfume. So happy I tried it. It is now one of my favorites. Plan to buy it for sure!!!!
11/03/2016
Love the scent
11/03/2016
Little strong. Smells different later in the day
11/03/2016
I enjoyed the notes however this didn't last very long at all and at first spray it smelled too masculine. For me. It calmed down after initial application
11/03/2016
Was not for me!! 😢
11/02/2016
did not like at all
11/02/2016
I love this...settles down to a nice warm vanilla and isn't too over powering.
11/02/2016
There is something about this scent i don' t like. I can't quite put my finger on it, but it is definitely going in the trash.
11/02/2016
Smell isn't exactly my favorite, but its suitable for my chemistry.
11/02/2016
Did not love this scent
10/31/2016
Love love love!!!!
10/29/2016
I thought it was a fine cologne. It seems to have a formal dress-up quality. Not necessarily right for casual times.
10/26/2016
This is not for me.... has a reminding scent similar to a mouth wash to me.
10/26/2016
I really like it! I do think it smells better from the bottle than it does on me, it turns into a sweet mildly musky vanilla on my skin. I do enjoy it and people close to me like it. Recommend if you like vanilla scents!!!
10/26/2016
I didn't like this one at all. It smelt like rubbing alcohol.
10/26/2016
Too strong for me
10/26/2016
Long lasting. A little strong at first but the scent settles nicely.
10/21/2016
Not what I expected. Hated it the moment I sprayed it on. Fortunately it got better as the day went on. Too musky for my personal taste. Not that unique.
10/20/2016
Love the softeness f the smell. What I been having a bit trouble is the longlasity of it on my skin. Over all I love it.
10/19/2016
I cannot stop sniffing this!! LOVE 💜
10/19/2016
Okey sent till it interacted with my body chemistry. Super sweet, woodsy/musky smell. Tbh reminds me of my grandma.
10/18/2016
I was really excited when I received my first scent, until I spritzed some on me. I went from being very excited to completely disappointed. I smell like I went to a nursing home for a male review, and got lap dances from retired Chippendales. I keep thinking that the longer I leave it on, that maybe I will grow to like it. It has been an hour and all I want to do is take a brillo pad to my skin. Hope I can scrub it off before my husband comes home, or he is going to think I have a sugar daddy. Is there anyway to give this no hearts ?
10/18/2016
The smell changes after you apply it to your skin. At first I really wasn't crazy about it. It had an almost minty smell about it. Once it interacted with my skin it smelled a lot more pleasant. I don't think this is my favorite perfume but it's not horrible.
10/15/2016
Smells clean, and woody.
10/12/2016
Love! I received a lot of compliments. feminine!
10/12/2016
Very nice scent, however doesn't seem to last very long. I would prefer this to last all day, vs having to respray myself mid-day.
10/11/2016
It did change scents after applying, but I liked how it smelled better after interacting with my body chemistry. It didn't last very long though and wasn't very strong. I had to use a lot before anyone could really smell it. Loved the scent though, will definitely do again.
10/10/2016
Not really my kid of scent ... a little musky. The scent changes a bit after its applied but still a pleasant scent.
10/07/2016
Very musky. Smells good but too heavy for me
10/07/2016
Loved,loved,love it. Not overpowering. Stays on all day. Many compliments.
10/06/2016
One of the most beautiful fragrances I've ever smelled. Very soft, clean, yet very feminine! I will be purchasing a larger bottle very soon!
10/06/2016
This was not my style of perfume. It is very elegant. I could see myself wearing this to a wedding or date night. It is not something I could wear everyday.
10/05/2016
This smells a lot like the original Armani Code. This one smells to last longer and not as spicy. It's probably my favorite.
10/05/2016
It smelled good and I got compliments on it, but I didn't like how it smelled on me. I think it was my chemistry, not everything smells wonderful on everybody and it doesn't always smell the same either.
10/05/2016
Love all armani, 1st time trying this one and it is just ok
10/05/2016
I like it ok. It lasts a long time but I like the original code better.
10/04/2016
I love this sent it is a great everyday sent
10/04/2016
I love regular Armani Code; it's one of my standards. So I thought I might like this as well. But NO. It's like a hint of Code with a bunch of Lemon Pledge. It just smells like furniture polish.
10/04/2016
I like it it's a bit musky for my taste as I like a clean scent
10/04/2016
It's ok. It is not a scent I would wear very often.
10/03/2016
I would rate it but I never received it.
10/03/2016
Smells like a cleaning product. Used it once. Washed it off and threw it away. Not impressed.
10/03/2016
This was my first scent and I really like it. Nice light daytime scent.
10/02/2016
I could tell it would be nice for others but did not work well with my skin.
10/02/2016
Doesn't last at all. Also, don't like it, but cannot put my finger on why.
10/01/2016
Beautiful soft fragrance with a little hint of citrus. My husband says it's a sexy scent
10/01/2016
Love this perfume and get so many compliments each time I wear. Only downside, it doesn't linger as long as I'd like.
10/01/2016
I like this perfume it smells sooo good!
09/30/2016
I did not like the smell at all.
09/30/2016
I'm not a fan. It isn't a scent that I enjoy putting on and I feel like I have to spray more than a few pumps to even smell it. Disappointed in this month's choice.
09/29/2016
I'm still waiting for my parfum
09/25/2016
I like this perfume but I am not sure if it's one of my favorites.
09/21/2016
Sexy! Love it!!
09/20/2016
This smells SO AMAZING! This is my first perfume and it is an incredibly deep and complex smell. My husband loved it immediately. I hope I don't need to buy EVERY perfume I end up with!
09/19/2016
I specifically picked this perfume for my sister. She loves it! She enjoys the wearability of the scent. It fit perfectly with her style and tastes, subtle and wonderful.
09/11/2016
This perfume is much lighter than what I had thought. I like the smell, but def not one of my favorites. I wish it lasted longer as well.. I had to spray this SEVERAL times a day because it went away so fast.
09/10/2016
I love this scent I just wish it has better lasting power.
09/10/2016
It's an okay scent,not really my favorite, wish it would of last a bit longer. I do love the little bottle and sprayer it comes with. Can't wait to see what Septembers scent smells like.
09/08/2016
I like the perfume, truly. But it's a bit too gender neutral for me. I prefer more feminine smelling perfumes. I have worn more neutral fragrances but not for any length of time as I get tired of them quickly. The Armani Code Luna, in particular, has that typical men's cologne smell but not near so strong if that makes sense. Ya know that smell in the mall when you walk by the men's cologne counter...just the typical smell. I love that smell but not on me. I can tell you that on me it was very short lived...I'd say within an hour I couldn't smell it anymore. Also, it's not very unique based on the reasons already stated. I will continue to wear it...not often at all. It will depend entirely on what I'm doing and where I'm going. But I do like it enough to keep the sample and wear when/if the conditions are right.
09/07/2016
My vile arrived on time and smells glorious😋 I love this service! Can't wait for my next scent!
09/04/2016
Smell could have lasted longer.
09/03/2016
I love the perfume
09/02/2016
This scent does not last very long but on the plus side, it's description is spot on. I get a lot of compliments on it at work. I like the sexiness, woody scent and think that this would be a good option for someone who doesn't like an overwhelming scent.
09/02/2016
It's slightly different from the original Code formula, but I don't think I love this one as much. It is definitely lighter and less sweet. It'll be great for fall!
09/02/2016
I love this scent! My husband loves it on me too. He can't keep his hands off of me when I put it on.
09/02/2016
too heavy strong
09/01/2016
I lover the scent.
08/31/2016
Love this scent! One spritz is all you'll need, long lasting and not overpowering. Definitely a favorite! Perfect for special occasions or a casual date night.
08/31/2016
I'm not crazy about the scent
08/31/2016
I personally didn't care for this one. It smells like a powdery/chalky candy of some sorts, like sweeties. Tr
08/31/2016
Love the scent
08/30/2016
I've actually never smelled this one before. It took me a second to figure out how much I liked it. It's a soft smell but I do really like!
08/30/2016
Love it! Can't wait to purchase a bottle
08/30/2016
I'm a big fan of the regular Armani code but this has a very strange, lingering after smell for me.
08/30/2016
Soft, floral, and powdery. Too light for me. I'd like it to be a bit spicier.
08/29/2016
It is okay, It is a little to floral for my personal taste.
08/27/2016
Love, love the scent. Great compliments on scent!!!
08/20/2016
My first scent, and I am in love! I keep smelling my wrists! I can't stop! The only way I can describe the scent is sexy and mature. I am not sure how long it lasts because I just had it delivered and hour ago. So far, the scent hasn't faded a bit. I am so happy!
08/11/2016
Needs to last longer but loved the scent.
08/05/2016
LOVE it! Used it on my date night and my boyfriend noticed it and loved it too!!
08/04/2016
It smells like old lady perfume at first, but then it has a powdery, soft scent. I actually like the after spritz. But, I ultimately dislike how fast it wears off. After about 2 hours, I can't even smell it anymore. You'll definitely need to reapply as the day goes on.
08/02/2016
Love this scent!!!!
08/02/2016
OMG! This smells like Heaven!!! Very relaxing and sexy smell!
08/01/2016
I loved this! Its clean, and fresh, and not too heavy, and it lasts on me for my whole 12 hour shift. As a manager in a restaurant, we're always looking for a scent that has lasting power, but isn't overbearing for our customers, this is perfect!
08/01/2016
LOVED IT!!! I think love this scent more than the original Armani Code!
07/31/2016
I dont know if i accidentally put this as a selection, but yuk! It smells of heavy vanilla. I dont like perfumes that smell of vanilla. It turns my stomach. I gave this to a friend. They didn't like it either. This gets a thumbs down.
07/31/2016
Absolutely love this sent! Any woman's Armani scent is wonderful
07/31/2016
I do love the scent but it gives me a headache
07/30/2016
Absolutely love this scent! It's a must have for sure.
07/29/2016
I really like this one it reminds me of Nina by Nina Ricci.
07/26/2016
Love the scent, does need to be reaplied throughout the day. My husband does love the scent.
07/24/2016
I love the brand. The scent is very strong. You could not use this as a everyday perfume. This is more of a evening or date night scent. Very grownup and sophisticated.
07/21/2016
More of an evening perfume, smells fresh
07/13/2016
Amazing!! Love it!!
07/12/2016
Didn't like the smell. I still tried it on but it didn't smell good on me either.
07/06/2016
Another in the Armano Code Line! I think it is sweeter than the other the original and Summer. A nice balance in between day and night. I love it.
07/05/2016
Absolutely Love This Fragrance. I think it's more of a evening, going out on the town fragrance, not so much something that you would wear to the office.
07/03/2016
Smells really good! Great choice
07/03/2016
It smells nice and soft, but does not last long. I got a few compliments.
07/03/2016
A nighttime perfume
07/02/2016
Soft powdery scent when I spray it on something, but once it hits my skin it somehow morphs into a strong scent that reminds me of cotton candy :( not for me.
07/02/2016
Nice fragrance not too overpowering. Fragrance could last longer.
07/01/2016
Do not smell long, not a favorite
07/01/2016
I am not happy with it. It is strong and spicy...that is not a scent that I prefer.
06/29/2016
My favorite for the season- a bit warm thought and good for evening.
06/26/2016
This has more mens Cologne scent. Not for me at all.
06/22/2016
didn't like it at all very dry smell and it doesn't last long. kind of smells like a light powder smell
06/17/2016
Like it. Not for me as an everyday scent but awesome for nights out. Sweet and luscious
06/08/2016
I love this! Even better than the original Armani Code! It's softer, but not sweeter. love it!
06/07/2016
I love it! Smells delish!
06/06/2016
I ABSOLUTELY love it but feel like it doesn't last too long
06/06/2016
This fragrance was unlike any other I've ever experienced. I thoroughly enjoyed the scent, its different, unique, and carries heavy notes that aren't too sweet, yet, more seductive and sexy. I really appreciate that it's different....
06/03/2016
I loved this scent
06/03/2016
This fragrance is everything. A light innovating smell you won't want to wear off. Lasts all day!
06/03/2016
Well the discription makes it smell so yummy but I did NOT like it at all but my daughter in law really liked it so I guess we all have different noses lol. Of course you have to try for yourself to see what ya think.
06/03/2016
At first use I thought it might be OK but after few times definitely too old lady for my taste. I prefer more of the floral scents
06/02/2016
Did not care for this one. Too powdery or something.
06/02/2016
It's ok, it really has a powdery scent that makes it a bit too much
05/31/2016
Had a strong baby powder scent. A little light. Must use sparingly.
05/31/2016
After a few days, It's nice, but not suited for me. Does not react well with my personal body chemistry, goes a bit too powdery on me for my tastes.
05/26/2016
This scent is light and pleasant. Great for everyday wear.
05/24/2016
Lovely light feminine scent. I only wish it didn't disappear so quickly.
05/22/2016
Dislike, a lot. I won't be able to wear it at all. Better luck next month I guess.
05/04/2016
Scent was a little strong. Smelled better after it wore off a little
05/03/2016
loved the perfume..
04/30/2016
This is a great scent. I love Armani Code and the Luna scent is a more sultry note. It has good staying power as well.
04/29/2016
I really wanted to like this, especially as it was my first order from Scentbird. Unfortunately, this didn't work for me. This scent seems really heavy to me - an overwhelming blast of vanilla and floral. It's not a bad smell, per se, it's just too heavy. Even with the lightest touch, I found myself nauseated for the first twenty minutes. Thankfully it fades, but it fades to nothing! Within a pretty short time period it goes from way too much to nothing at all - the worst of both worlds.
04/27/2016
I really like this perfume, but it doesn't last as long as I would like
04/27/2016
Love it!! Mysterious, Sensual Elegant!!
04/26/2016
This smells like a winter's night. It's a mix of powdery and a little masculine at first and then I can really smell the vanilla when it dries down. It's not an everyday scent for me but I also don't hate it- it's somewhere in the middle for me.
04/11/2016
lilacs and blueberries...this scent is wonderful.
04/05/2016
Smells wonderful and is my new everyday perfume!
03/31/2016
Light, woodsy, slightly citrus. Great for work.
03/30/2016
Not a fan of this one
03/29/2016
This is my fave scent so far! It's warm and alluring. The floral hint is very soft and I can't stop sniffing it. If you like mysterious, unusual and elegant fragrances, then you will love this one for sure. It's also youthful and not stuffy at all.
03/29/2016
I love this one
03/23/2016
It's nice for everyday work/ office environment setting.
03/05/2016
I didn't care for it, I cannot pin point exactly why except it smelled musty
03/01/2016
like the original for me, but... lighter? i love it
03/01/2016
Not to bad. .. Its not what I thought it would...
02/29/2016
Another great armani scent not a strong scent buy light and seduction type
02/23/2016
Not my favorite and at first smell it reminded me of Cream Soda (sorry Armani, but it's true). However, as I wore it throughout the day, I got accustomed to the smell and it grew on me. This is a go-to for the office when I want something more... not exactly sure what, but just more. If you can get past the initial smell, then you may like it too.
02/19/2016
The first perfume I every REALLY fell in love with! I love the sophisticated, sexy scent. It's mature, but flirty at the same time and lasts from dawn until dusk! What gal doesn't enjoy her favorite perfume lingering on her favorite sweater? =)
02/05/2016
So delicious ! My favorite smell yet !
02/04/2016
This scent is def an evening wear. It is a bold floral scent and is lovely; but only for night outings. Ready for next month!
02/02/2016
This sent was a little sweeter than I like, but I will still wear it. It so nice to receive a NEW wonderful SCENT each month!!
02/02/2016
Smells better the longer you wear it, kinda reminiscent of that black orchid by tom ford
02/02/2016
I've had a bottle of the regular Armani Code for years now and it still smells just as good since day one. Wanted to try Luna and its just as amazing but a little lighter, which is good for a more casual wear, esp in the cold winter months!
02/02/2016
I love it!! Its soft, subtle and sexy.
01/29/2016
I like the way it smells at first but the end of the scent is not very appealing to me
01/08/2016
Its ok..wouldnt buy though
01/05/2016
Very different from regular Armani code. A little too spicy for my liking.
01/03/2016
It's ok. More suted for an older woman.
12/30/2015
Loved it. Almost my favorite. Didn't smell cheap or like granny at all :)
12/30/2015
The perfume was too floral for my taste, I prefer sweeter smelling perfumes.
12/30/2015
Very Nice Scent! I love it!
12/29/2015
I absolutely LOVE this perfume! My husband has really taken a liking to it as well.
12/08/2015
Love this scent. Seductive is the best word i can think of. Totally splurging on the full sized bottle.
12/07/2015
Smells so good
11/24/2015
Okay getting better than the first.
11/16/2015
Wow this is a little too much. Gives me a head ache.
11/04/2015
Didn't like it at all
10/30/2015
Love this perfume!
10/29/2015
Not my fav but my husband loves it sooo, 3 hearts.
10/27/2015
Not one of my favorites, but still wearable.
10/20/2015
Ok this doesn't smell bad, but its maybe better described as unique or different. Its different but not in that OMG way, really not sure how to desribe it. It has a sensual lure and definitely has those "night time" relaxing vibes to the smell, slightest woods, floral, tinge of fruit and slightly sweet but not too sweet. Reminds me of lavender but it isn't lavender. It's like I want to smell lavender in it? Might be awesome with some lavender??? It wears ok, it's actually fades to something a little more normal smelling but not quite. Lasts a fair length of time true to scent. Again it's not bad, I would wear it again and have. It's probably not something I'd buy a large bottle of, this is definitely one of those must be in the mood fragrances. Wouldn't say it's "not for me" just not often. Worth a try if you want something different that has a nighttime relaxing feel.
10/19/2015
Loved this scent so much. It was a complete surprise to me. It's very spicy sweet and lasts forever on my skin. It's not a year round scent for me but really perfect for fall. This was not a scent I would have ever picked out in a department store for myself but I love it! Thanks scentbird! Perfect recommendation
10/06/2015
Its a nice scent just wasnt for me
10/05/2015
Nice smell, but not for me.
10/04/2015
I like more fruity scents
10/01/2015
This was my first order. It smelled great and lasts a long time. I can't wait to get my next order.
09/29/2015
A bit too spicy for me
09/29/2015
I once thought Armani would never fail me.....Perfume is my favorite thing in the world, I love a wide variety of scents from sweet to deep. However this is one I can honestly say they were way off base. It has a odd but unique and distinctive smell. It is the first scent i have worn in my 10 years of marriage that caused my husband to say "WHAT IN THE H*ll ARE YOU WEARING" AND WHY??? WHY WOULD YOU WEAR THAT DRAGON PISS" LOL I TOLD HIM IT WAS POISON AND WALKED AWAY. SHAM SHAME ARMANI NOW YOU SHOULD RE NAME IT FAILURE OR DRAGON PISS.. THEY BOTH FIT WELL
09/29/2015
I liked it but I wish it would last longer.
09/19/2015
It didn't smell good on me. I liked it in the bottle though.
08/31/2015
didn't like it. I was expecting so much more from Giorgio Armani.
08/29/2015
Didn't care for this scent. Not like Armani at all. Scent didn't last long either.
08/29/2015
Not in love with this scent. It fades after only an hour or so, this is my second month of scentbird and I haven't liked either one.