Giorgio Armani
Acqua Di Gio Profumo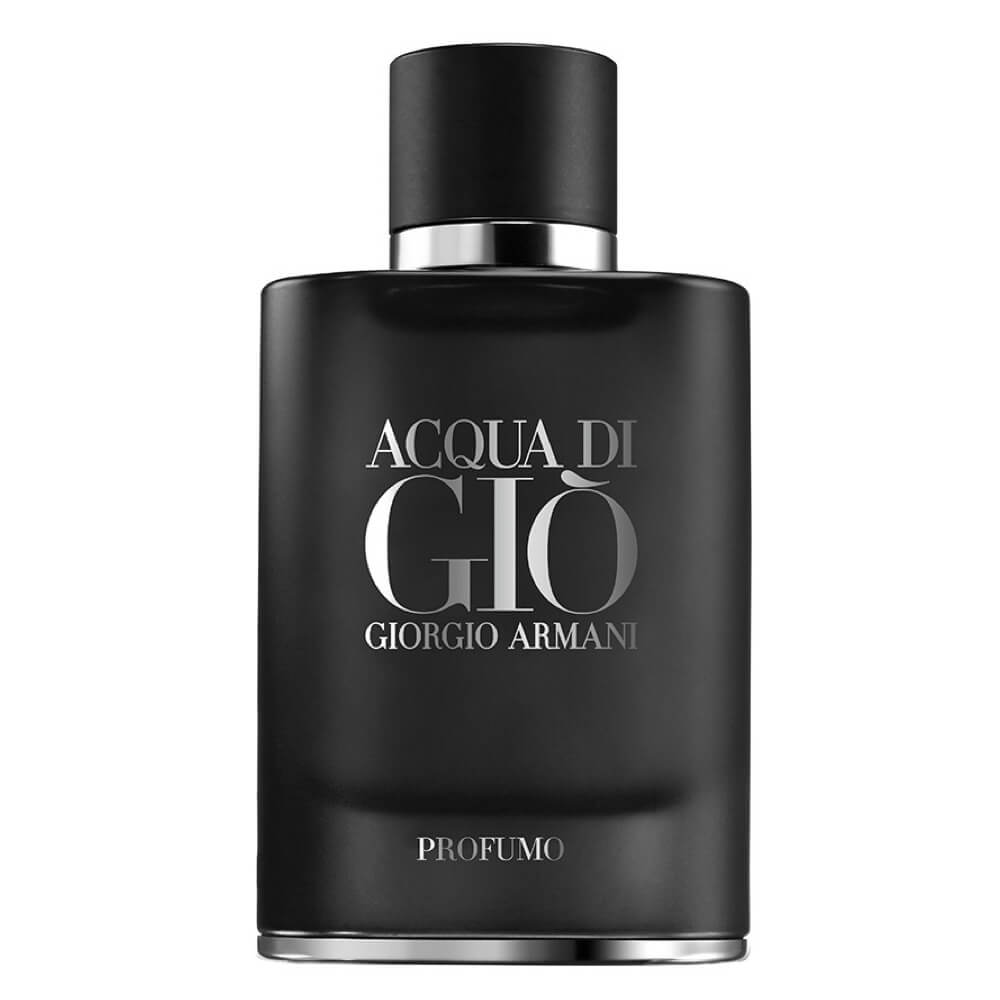 Get a 30-day supply of Acqua Di Gio Profumo
for
$
14.95
Notify me once this scent is available
Share and earn free perfume
Notes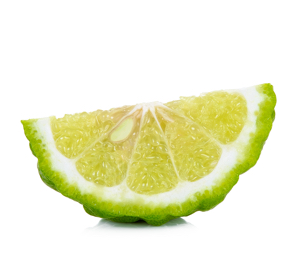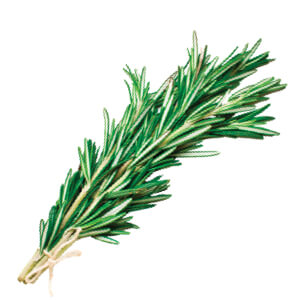 Description
Woody, aromatic, and aquatic, Acqua Di Giò Profumo is an intensely masculine fragrance. The elixir opens in a single wave of spices and citrus notes of elemi and bergamot. The heart erupts with geranium, sage, and rosemary, pulsing as it warms the skin to release a recognizable cloud of patchouli and incense.
You may also like
Acqua Di Gio Profumo by Giorgio Armani Reviews
01/06/2017
I made an amazing choice picking this cologne! Smells so good and last such a long time!
01/05/2017
Really enjoy thus scent. It is basically a spicier version of Acqua Di Gio, and it's in a really good way!
01/04/2017
Amazing getting lots of compliments.
01/03/2017
Love this scent, definitely a compliment getter
01/02/2017
Smells really good and lasts
12/31/2016
I liked it it was a nice smell
12/31/2016
A very elegant scent with a masculine bite. Perfect for any special occasion!
12/31/2016
Love it ❤ one of my favorites
12/30/2016
very nice smell. good for everyday wear or date night. will say that the glass spray tube doesn't exactly fit in my plastic tube holder. it gets stuck and it's very hard to get out if i want to change colognes
12/30/2016
Great, Great , Great!!!
12/30/2016
A few compliments. Needs to last longer overall. But a great fragrance in general. I would recommend it!
12/30/2016
Smell excellent
12/30/2016
ABSOLUTELY LOVE! Is it the mid 2000's again? Am I in high school?
12/30/2016
Smells fresh clean energetic sexy, heavy complements new favorite cologne
12/29/2016
Very nice, good projection and longevity. I wore the regular Acqua Di Gio for a while and I like this a bit better.
12/29/2016
I like it but Burberry touch I like even better. Just fits my taste
12/08/2016
It's the best!!!
12/06/2016
Awesome smell. Very light and refreshing
12/06/2016
Great scent. Last entire day
12/06/2016
Love this on my boyfriend! Such an amazing smell
12/05/2016
Smells really good on my husband. More for the evening
12/04/2016
It smelled pretty good!
12/03/2016
Love the smell...definitely will get you plenty of compliments.
12/03/2016
One of my favorites
12/03/2016
It was ok. It didn't smell bad, just wasn't my cup of tea. Didn't seem to last too long either.
12/02/2016
Spot on for this one!
12/02/2016
Probably my favorite from scentbird so far personally, definitely the most complimented and is worth picking up!
12/02/2016
Great smell long lasting
12/01/2016
FUCKING heavenly! 😍
12/01/2016
Greatest cologne ever. The heap knock offs don't compare.
12/01/2016
Great Spring and Summer scent.
12/01/2016
I really like this cologne. It is sort of like the Acqua Di.
12/01/2016
Off the chain!!
12/01/2016
Great multi-purpose scent from workout to night out.
11/30/2016
Smells great for a daily scent
11/30/2016
woody yet aquatic good sent for date night .
11/30/2016
Very nice smell.
11/30/2016
It's okay not that good though
11/19/2016
Received this scent today, and oh my. One of the best smelling colognes I've smelled from Giorgio Armani. Amazinf scent, not to strong but definitely not weak either. Scent gets better as it wears.
11/16/2016
Not my favorite
11/11/2016
Great scent! Not over powering love it
11/07/2016
smells fantastic
11/05/2016
Wonderful scent!!!
11/04/2016
Fresh and good
11/04/2016
Always a great scent
11/04/2016
This cologne smell really good! I would recommend this to any fiend.
11/04/2016
This is a very distinct cologne. It wears well and is not overpowering. Very classic and woodsy. Clean and inviting.
11/03/2016
Greats scent, lasts most of the day.
11/03/2016
Loved that the scent lasted through rehearsals for the day and the ladies commented on how nice it was! A keeper!!
11/03/2016
Great scent. Lasts most of the day. Wish there was more in the bottle.
11/02/2016
It will be a part of my collection, very fresh and mature fragrance.
11/02/2016
I have no idea if i like this sent or not. The package got to me a week later than it should have and when it finally got here it was empty. I emailed Sent Bird and have not heard back. Very disappointing since they don't have a customer service number to call.
11/01/2016
Meh, kinda weak..I don't think anyone noticed it.
11/01/2016
Smell great some of my new favorites
11/01/2016
Great sent just doesn't last
11/01/2016
Very crisp, clean scent! Just a heads up, it has a strong alcohol smell when first sprayed, but it quickly morphs into a peppery, citrus scent. It's definitely more of a masculine scent, but I love the way it smells on me, especially sprayed in my hair!
11/01/2016
I wasn't sure when I first sprayed it on but the longer i wear it the better it smells and is quickly becoming my new favorite! LOVE IT!
11/01/2016
Starts out a lot stronger than I expected. I almost thought I had received the wrong scent, but then it leveled off perfectly. I am enjoying it a lot.
10/30/2016
Love that earthy man scent
10/25/2016
I love this one. It took me a long time to get used to the Edt Spray (white bottle), but this one is amazing, right out of the box. I'm buying a full bottle of this one.
10/20/2016
Pretty solid choice. I don't know that I like it better than Gio, but it's equally as good. I've been using it for both daytime/nighttime and it seems to last all day. I wouldn't say it's my go-to scent, as that would still be Gucci Guilty.
10/16/2016
Similar to the original, seemingly a bit less capable of breaking through other scents to make itself present. It's a fresh, sweet scent with a fruity element that is not quite as pungent as the first.
10/14/2016
Nice clean smell. My wife really likes this one
10/09/2016
Long time lover of the original !! But Profumo is so awesome !!! Buying the 100ml bottle. Can't go wrong with Aqua !!!
10/08/2016
Love it first time I wore it fell in love with it
10/07/2016
Strong and lasting.....Good!!!
10/07/2016
Love the whole acqua di gio line it all smells amazing.
10/07/2016
Smells really good
10/07/2016
I wish I liked it more but it didn't impress me. I was hoping for good performance but I don't think it lasted that long, maybe 4 or 5 hours.
10/06/2016
Love this scent on my husband!
10/05/2016
One of my favorites. I get a lot of compliments. Be careful..a little goes a long way. Stronger than the original. Great cologne.
10/04/2016
AWSOME! It is a great compliment when friends and people I don't even know ask about what cologne have on.
10/04/2016
Amazing scent, LOVE this! stays with you and lots of compliments.
10/04/2016
Love this Scent!! The Top Notes are a little strong, but as it mellows through the Heart and finally settles into the Bass Notes, it's Perfect.
10/04/2016
It was ok, a little strong.
10/04/2016
I really enjoyed this one, fragrant yet not overpowering.
10/04/2016
I get so many compliments on this scent
10/04/2016
Not very easy on the sinuses.
10/03/2016
Love Love love it
10/03/2016
FANATASIC SCENT
10/03/2016
Smells absolutely delicious.....1st one came today.....
10/03/2016
Great smell. I love it
10/01/2016
Awesome Smell, Definite buy, Shipping took a lot longer than expected though.
09/30/2016
Love this cologne!
09/30/2016
My Man smells so yummy with this scent on
09/30/2016
Loved it but then I dropped it the same day smh but now my house smells great
09/30/2016
Love this one. Not over powering, ladies always compliment it.
09/30/2016
Fantastic scent for a formal event. It comes across mature in nature and would be better fit for someone in their late 20's or 30's
09/30/2016
Smells very good, a bit bolder than the original, but dries down just as good.
09/29/2016
This scent is a little stronger and lasts longer.. I've have compliments on it from the first day I started wearing it
09/29/2016
MY HUSBAND LOVES IT! VERY MANLY AND DEMANDS ATTENTION.
09/27/2016
this is a strong sent so a dab will do just fine. no need to go all super saiyan and get all Ka-Me-Ha-Me-Ha with this one lol. its good and smokey with high sage and aged spice notes as time passes it evens out very nice and stays impossible to miss I think it will do great for a fall and winter sent
09/20/2016
It came off a bit more woodsy than I expected but that's not a bad thing. Its an upgrade from the classic for a more sophisticated scent. Recommended for a fancy dinner date or classy night out. Scent also lasts for several hours and a couple spritzs go a long way.
09/14/2016
LOVED this scent. Will buy this again.
09/11/2016
I like the fact tha it lasts longer than the original.
09/11/2016
This is my number 1 yup
09/08/2016
Very fresh smelling
09/07/2016
I LOVE this fragrance!! More earthy than original ADG but has the same basic DNA. Has a more mature vibe too it, but is very dynamic and can be worn for casual OR upscale occasions. If you're a fan of the original ADG, GIVE THIS ONE A TRY!
09/06/2016
I think it's okay, but my girlfriend likes it better than I do. Clean smell
09/04/2016
Well, the rumors are true this is an amazing fragrance. Strong but not overpowering, sexy and a must in the warmer weather. I'm glad I finally tried it and will buy it. The duration, wow! I kept thinking oh I can't smell it that sucks then boom I smell it again. 8 hours in NYC in 90+ heat and I was sweating a lot the days I tried it. A MUST TRY.
09/02/2016
I loved the original, but I checked this one out at Macy's and fell in love with it. It is a nice addition to my collection. I like to switch my scents daily and this one compliments my favorite scent Dolce and Gabana Intenso very well and I did get lots of compliments on it but only 4 hearts worth for me. It is a lilttle citrus'y with hints of spice and teak. Can be overpowering so 2 sprays at most. Profumo is nice. I recommend it for daily and date night.
09/02/2016
Cant go wrong with GA, Acqua
09/01/2016
I would love to smell & tell your product, however, your website states I should've received my package by now which I have not. I have tried to track my order with the tracking number you gave me but it says it is not a valid number. I have also emailed you twice trying to check on the status of my order. I'm excited to do business with you but I'm getting frustrated because I haven't received my package and i have no way to track it. Thank you.
09/01/2016
This is my favorite cologne I have received out of the first 4!! Great date night scent.
08/31/2016
Amazing scent, sweet, soft and really fresh. It's just a really clean scent, but i wish it lasted longer...
08/31/2016
Fantastic, Fantastic, Fantastic
08/31/2016
Very pleasant fragrance, I prefer original Acqua Di Gio, it is stronger and lasts longer. But this has a very good smell to it
08/30/2016
It smells great on my husband.
08/30/2016
I would consider this a bit of a more mature Cologne, not a bad fragrance but I don't know if I'll reorder.
08/30/2016
Best cologne I have received yet!!!
08/30/2016
An amazing fragrance I've gotten plenty compliments
08/29/2016
I love this one. I ended up buying a full bottle. I also really like the original but I don't want to smell exactly like a thousand others wearing it. ADG is the perfect solution. It smells very similar to the original except darker and more mature. A person might recognize this scent on you but wonder to themselves why it smells better than they remember. The added incense and patchouli really bring a great new characteristic to the original scent. The performance is better too. If you love Acqua Di Gio but want something just a little different, a little more mature, check this out.
08/29/2016
perfect for date night. Long lasting
08/29/2016
Didn't get it yet
08/29/2016
Love this scent. Top notes fade quickly to make way for middle and base notes. Sadly only 3/5 due to poor longevity. Surprising, since this is a edp and should wear much longer. At this price point I expected much more from this perfume.
08/27/2016
Having been a fan of the regular Acqua Di Gio for years, I thought I would try this for a change. So far I'm quite pleased with the fragrance. It is much more intense than it's cousin and is more bold and longer lasting. It shares the same notes, so it is familiar, but stands on its own uniqueness.
08/24/2016
I haven't received a scent yet so I can't make a review at this time.
08/14/2016
Love it, so different from regular Acqua de Gio, has those notes but with a twist! last a long time
08/08/2016
I Love this cologne. It has a perfect linger throughout the day. It's just compelling enough, without being overpowering.
08/08/2016
Great scent for any occasion
08/07/2016
Consistently getting compliments on this one
08/07/2016
smells great although it does not last long
08/07/2016
I never smelled the original, but I think this scent is fantastic. It wears and projects well for hours. Smells very clean and masculine with a hint of earthiness to mix things up. Highly recommended!
08/05/2016
I like this fragrance a very nice scent.
08/05/2016
Nice scent not too strong
08/05/2016
Smells great. Smooth and clean.
08/04/2016
Very good Colgne I like it
08/04/2016
I haven't tried the original, but this is definitely a scent that I've smelled before. Amazing fragrance for the hotter days.
08/03/2016
It smells good but does not blend well with my body chemistry. Not a scent I would buy for myself. I gave it to a friend and he loves it.
08/03/2016
Beautiful scent. Definitely manly.
08/02/2016
Lasts longer than original...but definitely is a popular scent that people are familiar with...i need somethin that doesnt smell like someones ex
08/01/2016
Not my favorite, maybe I have to use it more. Original Acqua di gio smells better to me but overall okay
08/01/2016
This is one of my favorite. I have used Acqua Di Gio earlier, not the Profumo version though. So I am enjoying the new one.
07/31/2016
Love this scent. Big fan Giorgio Armani
07/31/2016
Like the original with touch of incense and patchouli.
07/31/2016
Love this scent, and the ladies absolutely love it too, if you want a great date night scent then this is one that will end with you and her having breakfast together the next morning, and probably many after that, I loved it so much I actually bought a huge bottle of it
07/30/2016
It was amazing... Love the scent and fragrance of it.
07/29/2016
My first impressions are that to me it's a little diffent from what I would normally wear. That being said I will try it a few times but if I don't like it, I will not order it again.
07/29/2016
it smells really good all day long.
07/25/2016
Very similar to the original, a tad more perfumy than cologne.
07/21/2016
LOVE, LOVE, LOVE!!!, I am very impressed with this and the ladies love it too. definitely going to order a huge bottle of it. Wore it one night to go pick up a customer and get them home and she loved it let's just say I get to see her again in a one on one setting!!!!
07/20/2016
Love it. Not at first. It seemed like a copy scent; but this scent evolves and goes through levels. Lemon hints throughout. Creed Adventus is still my favorite but this scent is right there.
07/19/2016
It is my 1st order from scentbird, it smells great but it smells identical to the original on me and to my nose.
07/19/2016
Great scent, reminds me of the original but better.
07/18/2016
When I received this it was in a nice black fabric bag. I twisted the top and sprayed just a light mist onto my wrist then rubbed it on my other wrist and INSTANTLY I could smell the scent. From just barely a light mist it's lasting very long and it smells so good. It complements my natural, earthy scent. By far is this the best scent I could have picked as my first shipment!
07/15/2016
An amazing must have for those looking for a fresh, yet classy, fragrance also for those looking for many compliments.
07/07/2016
Very similar to the original with a hint of incense and patchouli. For what it costs, I wouldn't choose it over the original. After 20 mins, the silage is about the same. If you don't own the original, maybe you'd prefer this take more but try it first... from Scentbird, of course.
07/07/2016
Such a great scent!
07/05/2016
Love the smell of this one. Tons of compliments plus love how they send the supply and bottle it comes in for the monthly subscriptions.
07/02/2016
Great scent. Lots of compliments from the ladies
07/02/2016
No complaints.
07/02/2016
It's almost along the lines of a musk,wasn't expecting that. Not a horrible fragrance though. Still rather the acqua di gio over this.
07/01/2016
Lasted a decent amount of time but still remained subtle.
07/01/2016
Great smelling.
07/01/2016
It has a spicy note to it that is very noticeable. Over all very nice smell.
06/30/2016
Smells sooo good and it lasts all day!!!
06/30/2016
Love the smell. Last a good amount of time and always get compliments.
06/30/2016
I didnt like this cologne. Its get a very artificial smell... I may have to get used to it more, but so far I would say its pretty disappointing.
06/29/2016
Crazy story. I got this one because of all the hype on YouTube. I decided to go to a department store and smell it first. At first it smelled a lot like the original but later as it began to dry down I didn't really like it very much. I tried to switch the shipment but I was too late I ended up getting it anyway. Now that I have been able to spend some more time with it I do actually enjoy it, and people seem to enjoy how I smell when I wear it. I will say that the very end is the best part, when it's close to the skin it has a really good smell that kind of just lingers towards the end. Lasts long enough for sure.
06/08/2016
LOVE this cologne!
06/07/2016
A nice smelling cologne
06/05/2016
ITS Very masculine strong and intense. Lasts 6-8 hours easily and can be overpowering if you use too many sprays but quite a classy office or day wear scent
06/05/2016
sharp, fresh, and long-lasting. Can be used for various activities/events
06/03/2016
This is probably one of the best scents I have ever smelled on my husband! I loooooooove it on him! XOXO
06/02/2016
very good sent for the summer
06/02/2016
A great long lasting scent
06/02/2016
Hints of the original scent but with a bit more musk. That's what I get out of this fragrance. Not quite as sweet and light. A little heavier and more masculine. The regular Aqua is great for teenage to adult, this scent is for the more mature male.
05/31/2016
I like this fragrance a lot and so do the people around me. I've been getting a ton of compliments with this scent. Definitely adding it to my lineup.
05/31/2016
Excellent Sent
05/31/2016
Stronger version of a classic. Can't do wrong there
05/31/2016
Acqua Di Gio Profumo is a great scent. This reminds me of Acqua Di Gio but more mature. It's a little bolder and lasts longer. For me this is an anytime scent. Worth getting your hands on.
05/30/2016
Worth it to try
05/30/2016
Its more like the original aqua di gio before it got reformulated. Its really good performance is about 6 hours projection for about 4
05/30/2016
A very fresh masculine scent
05/30/2016
Great summer scent
05/10/2016
Smells great!, Similar to the original but more grown up and classy.