Fragrance with Benefits
NoMo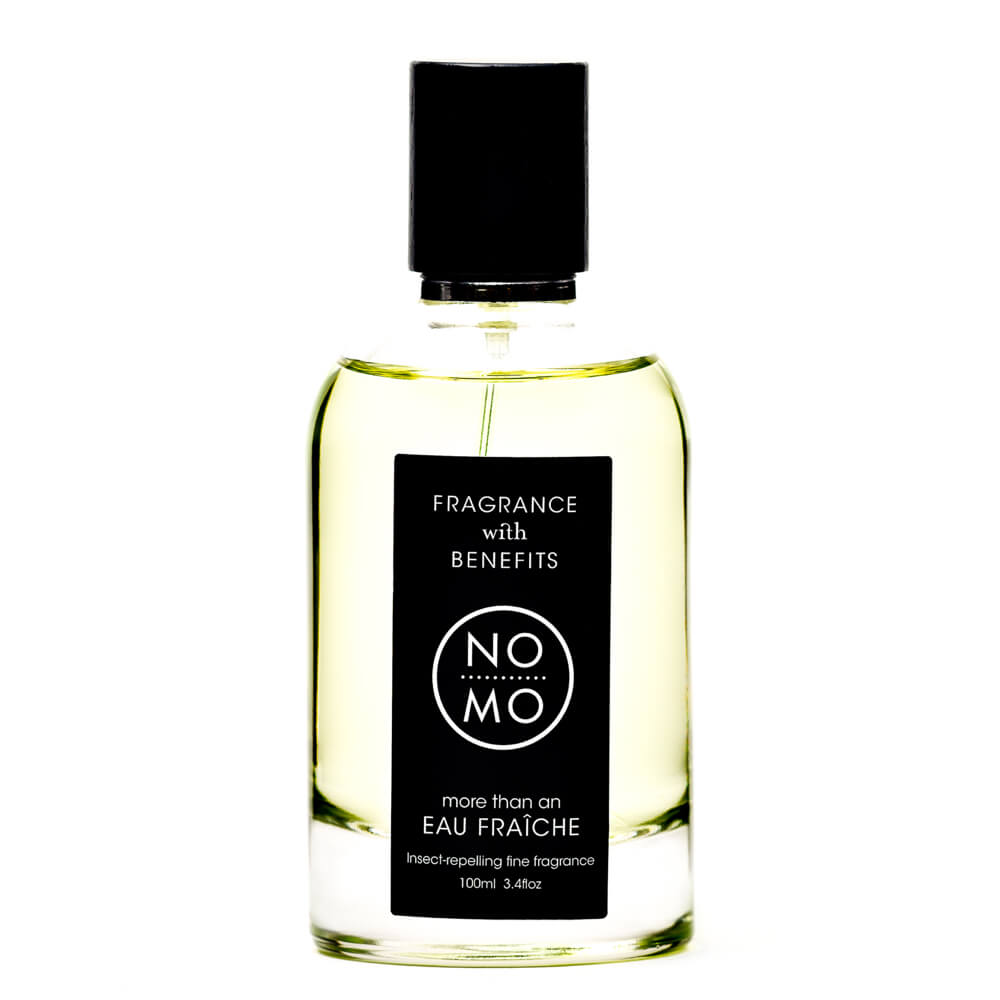 Get a 30-day supply of NoMo
for
$
14.95
Notify me once this scent is available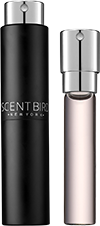 0.27 oz subscription

0.27 oz a la carte
Share and earn free perfume
Notes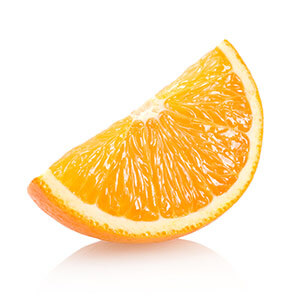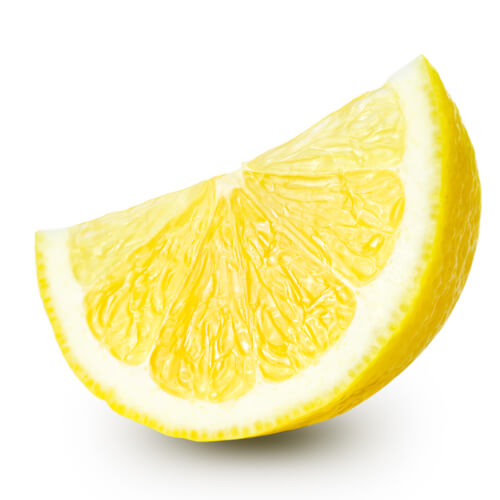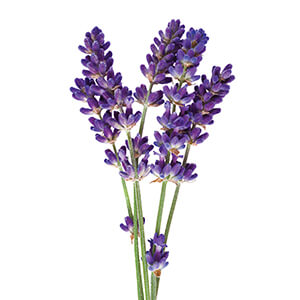 Description
NO MO is a unique citrus fragrance, pairing the insect-repellent abilities of natural peppermint oil with the bright, fresh appeal of an eau fraiche style. This refreshing scent follows the tradition of fine French perfumery, in a blend of Florida orange, Sicilian lemon, French lavender, peppermint, geranium, and cedar.
You may also like
NoMo by Fragrance with Benefits Reviews
09/22/2017
The light lemon scent is not off-putting, but it is definitely present. I have worn it outside in the warm, balmy evenings and the mosquitoes left me alone. However, I don't think I'll be buying this one.
09/20/2017
Love this - fresh and citrus - Great!!
09/13/2017
Smells like lemon pledge! Yuck!
08/31/2017
This scent has a very citrus smell. Im not a huge fan. It's so strong.
08/31/2017
I did not order this perfume but received it in lieu of Juliette had a gun which I did order. It smells like cheap air freshener.
08/30/2017
The description sounded appealing, however I am disappointed in the actual scent. The scent is citrusy but reminds me of a mix of cleaning products and bug spray.
08/30/2017
Got a lot of compliments & I was digging citrus scent lasted all day!!!!
08/30/2017
Horrible scent
08/28/2017
The worst...such a disappointment.
08/26/2017
Love the citrus but the cedar is a bit bitter. Interesting and will add to my list of favorites.
08/24/2017
I liked the description but I was disapointed with the actual smell. I actually got a whif of pickles when I wore this. I would never buy this
08/17/2017
I have to agree with Grace. The almost acidic citrus scent present in most insect repellents is obvious, although not as intense. For me the scent doesn't seem to last long and almost disappears after applied. Now that my be attributed to a number of legitimate causes, but it tends to turn me off of this fragrance.
08/15/2017
nice not for me
08/14/2017
It smells good. Kind of smells like a fancy bug spray though.
08/03/2017
It does smell nice, however I'm just not a fan.
08/01/2017
I love the scent of this, but I don't find this very beneficial for a mosquito repellent. I love in North Dakota where the Mosquito's can carry you away. This didnt help that at all, but at least I smelled good.
07/30/2017
I do like this scent because I feel like it is an unisex scent, as they had described it being. It smells good on me and l can picture a male wearing this scent and it smelling good on him as well. However this scent does not repel bugs/mosquitoes which is a huge disappointment, I tested it out on the 4th of July and got tore up by the mosquitos. So if you want a perfume/cologne that you and your boo can share then this is it, but that is as far as it goes.
07/12/2017
it has a citrus smell that does resemble bug spray. I wasn't a huge fan but luckily it seems to dissipate quickly. So if you do like it plan on having to reapply often.
07/12/2017
not sure how much it actually helped to repel bugs...but it certainly smells like bug repellent. Great if you want to smell like a citronella candle!
07/12/2017
I really wanted to love this. Unfortunately, it smells almost identical to my daughter's California Baby insect repellent, which goes for about $10 at Target. I got my daughter that repellent because it was deet free and the least offensive scent wise, but it definitely doesn't smell like perfume. I once I tried it and got the bug spray smell on my skin, I haven't bothered to wear it again. I think NOMO needs to rethink the formulation of this one.
07/03/2017
This is a great citrusy floral that received rave reviews from my friends. It's one of those clean scents that stays with you but isn't too overpowering. Imagine my surprise when I discovered that it doubled as a mosquito repellent. Best smelling mosquito repellent I have ever used.
06/29/2017
Kinda worked repelling mosquitos. But its stinky,
06/23/2017
I have to redo my review. After all it does smell like citronella. But on the other hand, you might be able to wear to sport events and deter bugs at the same time.
06/20/2017
I knew this was going to be a citronella smelling perfume when I ordered it, but it was a bit much! I do enjoy it while outside due to it maybe keeping bugs away, but it was not 100%. I wouldn't purchase again but it was nice to try.
06/15/2017
This is a little heavy on the citronella side. Its not exactly a perfume, more of a not bad smelling insect repellent. I have not had the opportunity to really put the repellent to the test yet.
06/10/2017
Smells fresh and citrusy just like i like it. To the lady that said it smelled like citronella, mine did not smell at all like that.
06/06/2017
While it's not typically a scent I'd wear, it goes on nice, smells fresh and actually works as intended! I live in an area where mosquitos are abundant already and while at a BBQ over Memorial Day, I noticed I maybe had one bite whereas my friends were tore up...and I typically am the one to have a ton of bites. It works and smells good, so I think I'll be getting a full bottle!
06/04/2017
It smells like citronella. Guess it smells better than bug spray
06/04/2017
It smells slightly like bug spray. It's alright, I personally would rather use off cause it works better. The scent doesn't last long at all. It reminds me of a Citrenella candle. I was hoping it would smell more like lavender but I didn't get that at all. I wouldn't buy this. If the scent lasted a few hours I would but that was the breaker for me.
06/02/2017
It is ok. I knew when ordering that this wouldn't be my favorite scent, but the mosquito repelling claims intrigued me (mosquitoes love to bite me) and I thought I'd give it a try. No word yet on that. Does remind me of being in a garden.
06/01/2017
Just wasn't for me, maybe for someone else.
06/01/2017
It took some getting used to. Overpowering citrus scent at the beginning. The scent mellowed out after a few hours.
06/01/2017
It is very clean and citrus and lasts a long time. My favorite of all perfumes
05/31/2017
This fragrance is bright, sunny, and full of citrus. It's perfect for summer. It may be the best fragrance I have tried since my Scentbird Subscription began 9 months ago!
05/31/2017
This fragrance has very strong citrus. Its nearly overwhelming.
05/31/2017
Once I saw it was also a mosquito repellent I moved it up in my que line because I had to try it! All I can say is I love this stuff! The only problem I have as one person stated, it didn't last long but it does the trick. I work at night and the mosquitos are horrible. I put some of this on and they don't bother me. I plan on buying more of it, as it's going to be a long hot summer in Texas and this stuff works. I don't care if I smell like a citronella candle. I'm tired of smelling like OFF or worse, itching all night! Great product!
05/31/2017
I love this scent, it's really fresh smelling. It makes me feel ready for summer. I'll definitely be getting this again.
05/31/2017
I was very excited for this product as it stated it could also repel mosquitoes and for good reason.... it smells like a citronella candel or like a bottle of Orange-glo. Very disappointed in the scent.
05/29/2017
It smells like citronella oil. And it lasts about as long as a dab of citronella would too. And is about as effective as citronella (ie. not at all - at least here in Minnesota). And a bottle of oil would be about $6. Cool idea, but not worth the money.
05/26/2017
I loved the idea that this would smell nice AND act as a bug repellent. I was greatly disappointed! I smelled like a citronella candle with a good dose of OFF! Not for me.
05/08/2017
I think this smells wonderful. It is a sharp citrus. The scent does not last long at all. This is supposed to be applied like a regular repellent in order to actually work but is far too inexpensive to use that way. Even though I like the scent, i would not purchase as a fragrance or a repellent.
05/05/2017
I like the idea of having a fragrance work as an insect repellent but I don't like this scent :-(
05/04/2017
Not a fan. It didn't help repel mosquitos without wearing ALOT and it smells just slightly lighter than OFF, so you might as well stick to using OFF to repel mosquitos and put on a nicer smelling perfume for every day.
05/03/2017
I think I'll but it and wear all summer at work. I work outdoors and it does seem to help keep gnats and mosquitoes away. It's not seductive, as another reviewer wrote, but I'm not at work trying to get laid. I just want to smell like other than BO and not be driven insane by Georgia insects.
05/03/2017
I have not received any of my perfumes that I have paid for nor have I received an email when I have complained. Your service is horrible
05/03/2017
Smells like bug spray
05/03/2017
This stuff stinks of rotten citrus. Worst thing is that I never ordered it!
04/29/2017
I can't speak for its insect repellent properties, but I think it smells like pickles. Wore it a couple times, and both times...pickles!! My husband thought the same. Maybe it's just terrible for me.
04/29/2017
I like this scent very much. It's light and has notes of citrus. And added benefit is that it will repel mosquitos. I will buy this fragrance again.
04/29/2017
This is an interesting fragrance because of the claim that it'll repel mosquitoes. While they aren't quite out yet this time of year, I plan to test it out and see. It's unlikely that it'll work around your legs and arms unless you spray those areas, but I'll update in a review if I find that it's especially effective. As for the smell, it's pleasant- not my favorite out there, but it would be nice if you were doing lots of work outdoors and wanted a fragrance, versus a more traditional scent that fits more in an indoor environment. It smells close to citronella- that smell comes from a geranium, which this has, so that makes sense. The other scents are much less prevalent, but there is a very slight citrus aspect. Overall, it's unique in the world of colognes/perfumes, but it's not something you'd use to turn heads or seduce someone. I'd wear it occasionally, but it won't become a signature scent for me.
04/28/2017
Love this scent! And it keeps the bugs away!?! What a great combination of benefits. I truly want to buy this to have in my calonge wardrobe at all times.