Etat Libre d`Orange
Remarkable People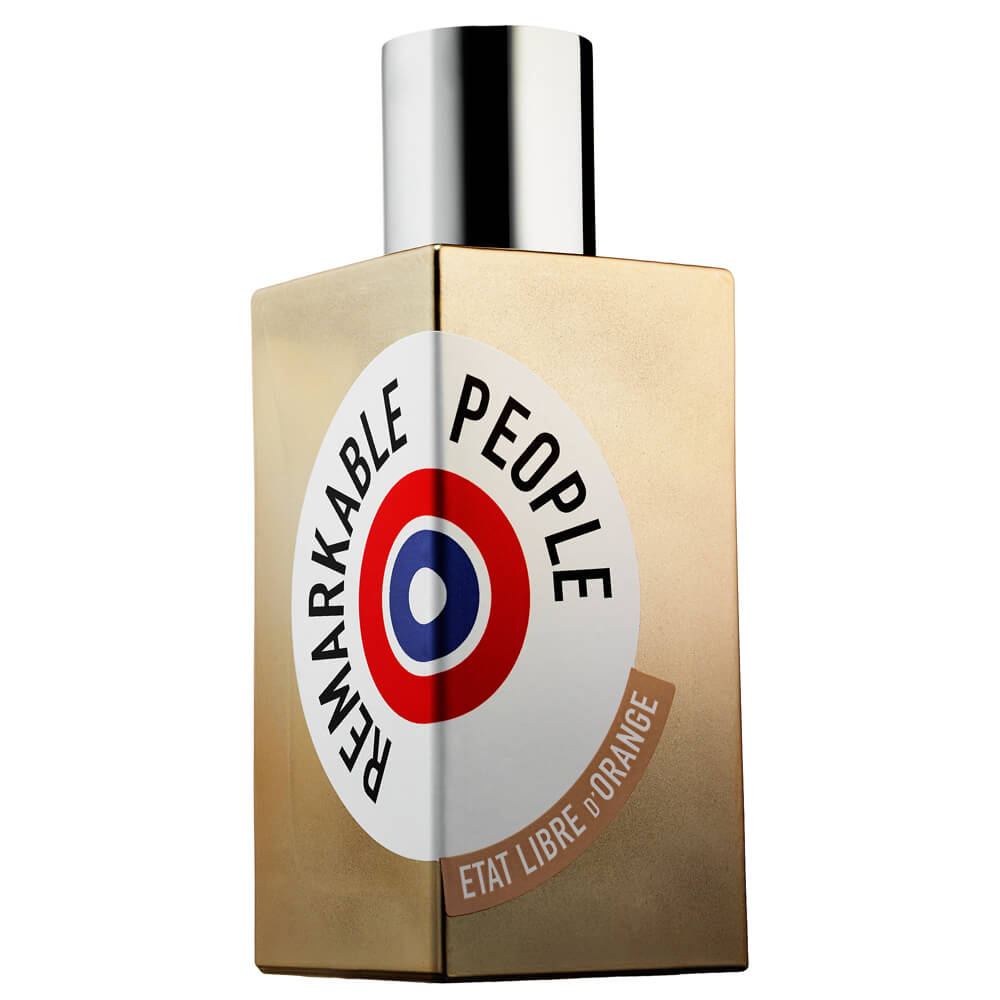 Get a 30-day supply of Remarkable People
for
$
14.95
Notify me once this scent is available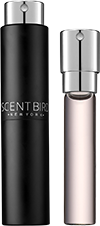 0.27 oz subscription

0.27 oz a la carte
Share and earn free perfume
Notes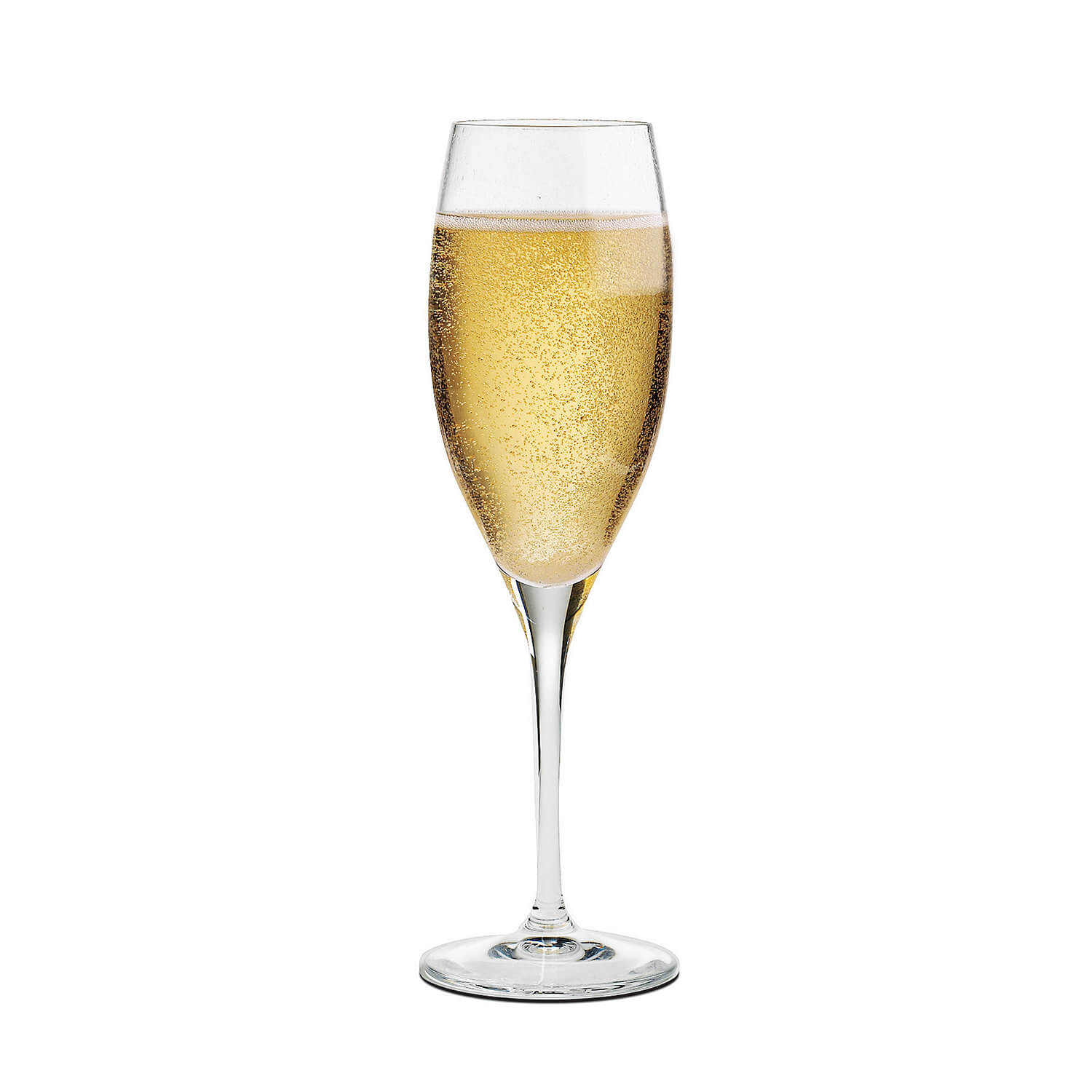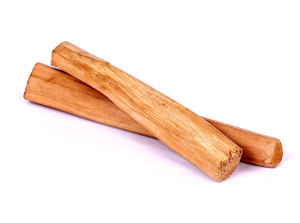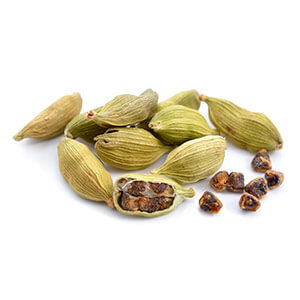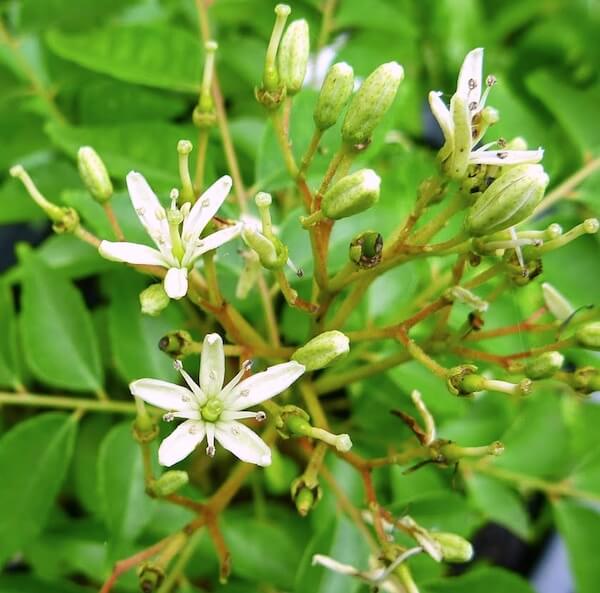 Description
A fun, frizzy fragrance from the French perfume house. Bright citrus notes, spice, florals and champagne create this scent for people who defy convention.
You may also like
Remarkable People by Etat Libre d`Orange Reviews
11/14/2017
This is my absolute favorite perfume! It smells so good and it is not too overpowering but is enough to last all day. I actually purchased a full size bottle after trying it. It is citrusy with a vanilla finish. SO GOOD!
11/10/2017
I really was surprised by this perfume. I wanted to try it after reading some of the reviews because it seemed a little out of my comfort zone. I'm glad I did! It citrusy, and clean, and sweet. Very light and fresh. I really really love this! If your looking for something different, I think it's worth a try.
11/07/2017
I recieved a tiny sample of this in a beauty subscription box a while ago and immediately LOVED it; I added it to my queue because the full size is way out of my price range but I definitely wanted a supply of it. I don't really get citrus, mostly the cardamom and sandalwood which I'm always a fan of in scents. Unfortunately after a few more uses I really don't like it as much. It started out as this cozy spicy scent that I really liked, but now it seems overly powerful and sweet - not a sugar sweet like you'd get some a vanilla sugar type scent, but a strong cinnamon-y chemical-y sweet that makes me nauseous. (this isn't just the ScentBird bottle, the original sample i got is the same). It does calm down a little after the first 20 minutes but it remains kinda nauseating. I'll give it a few more tries but sadly I think this one is gonna be a loser for me :(
11/07/2017
I can't put my finger on what it is about this fragrance,but I like it.
11/07/2017
Smells to me like minty bubble gum and some type of pepper. I actually really like this fragrance!!
11/01/2017
It wasn't the worst, but surely not my fave! Smells kind of old lady buttholish :/ It was my first scent and I feel like I will never use it again, so it's a waste of 29 days lol I wish we could send the ones we hate back for a discount.
11/01/2017
I enjoy the fragrance, but it is just a little too citrusy for me. It does smell lovely, but only lasts for about 3 hours. I imagine this would be appropriate for daily wear or office wear as it does wear close to the skin, but I'm personally looking for something a bit louder or complex.
10/08/2017
This is my all time favorite perfume for daily use. It works in the office as well as for a night out, and I'm always getting compliments for the scent.
10/03/2017
Smelled NOTHING LIKE the description. VERY disappointing! When it mixed with my body chemistry, it ended up smelling cheap. YUCK!
09/22/2017
Really Remarkable!
09/19/2017
This is my absolute favorite fragrance now. I cannot stop smelling myself! I think it is def. my new go-to everyday scent! It lasts all day and is strong enough to last but not too strong that you're choking people. You also don't need a lot of get a nice, long lasting scent.
09/03/2017
Frangrance is nice and the citrus (orange) notes last all day.
08/30/2017
I love this fragrance! It smells so nice!! This maybe my signature scent!!
08/26/2017
This fragrance started off citrusy and ended with a clean, crisp smell. It doesn't last long however.
08/26/2017
This is my signature scent from now on!!
08/26/2017
I absolutely LOVE this perfume. It is my all time favorite. I wear it almost everyday. It's orangey smell is intoxicating. I have not found someone yet that didn't think it smelled amazing. I highly recommend this scent!
08/26/2017
This sent is more on the feminine side for my taste. I don't smell the grapefruit I don't smell what is advertised. On the flipside my partner he thinks that it's great he loves it. He also likes masculine scents.
08/09/2017
Another winner. Light & fresh. Would definitely recommend.
08/02/2017
I love this fragrance - the only drawback/negative to it is that it does not perform well through the day (meaning, once sprayed, it does not stay on the skin as long as other scents. Multiple sprays does not have huge effect on this either) - would give it really 3.5 stars, but quality of the scent has me round up instead of down to 3 stars. Opens with grapefruit, champagne and cardamom (which carries through) to notes of black pepper, sweet spice and slight jasmine, sandalwood and labdanum come in and out throughout wear. Summery open that leads to a more classic style scent that still feels slightly eccentric or avant garde. It's like those moments where you think you see someone you know, but as you approach to say hello you realize it's not who you thought it was - it smells slightly familiar but doesn't end up as you'd expect. Enough masculine notes where it easily stands up as a cologne, but soft enough where if a woman was wearing it, you'd want to pull her closer. If this lasted longer, it would easily make it into my top 3 scents. Unfortunately, it's much like a childhood summertime crush - it will sweep you off your feet and then be gone before you're ready to say goodbye.
08/01/2017
Love this! Love the hint of citrus and smooth scent!
07/25/2017
Amazing!! Love the fresh citrus notes but it isn't really "sharp" or "bright", like some citrus scents. It has some wonderful warm notes that mellow it down and it just smells fantastic! A little sweetish, but def not too much! My bro and BF love it as a dude scent but it is by no means, too manly... Like some "men's scents" marketed toward women. I like men's fragrance but I don't not want to smell LIKE a man. GREAT UNISEX SCENT!! Def recommend!!!
07/25/2017
I really really loved this one. I like the champagne note . I already purchased a bottle
07/25/2017
I like it but I think it doesn't last. However, for every day it is nice. Spritz in the a.m. roll to work & leave a faint spicy orange trail that isn't overpowering but fresh. It wears off but that's ok. Work appropriate.
07/19/2017
So crisp, fresh and clean yet unique and sophisticated; this is what a great unisex scent is and perfect for spring summer. It's quite subtle though and have to reapply mid-day, but other than that I'm enjoying this choice!
07/17/2017
OMG! I literally just received this today and it's amazing for me. I love the unisex scents and this is amazing!!! I'm a very girly girl yet this is perfect for me! Thank you scentbird!
07/12/2017
I like this fragrance. I can't decide if it's too masculine for me. It seems that the light delicate notes wear off before the other scents like the sandalwood.
07/07/2017
Very different. Still trying to decide if It's a keeper.
07/03/2017
This is my favorite all time perfume! Perfection!
07/03/2017
this is such a beautiful scent and it has notes in it that are both feminine and masculine - a perfect unisex fragrance; however, in my opinion, it pulls just a bit more masculine than i like for my own body chemistry. it smells d i v i n e on my babe, though. he gets tons of compliments!
07/01/2017
This is an amazing fragrance! Loved it since day 1!!! This actually lasts all day on me!!! Would love to try other scents by this maker...
07/01/2017
This is my new favorite scent, I'm not great with the notes etc. I'm a fruity or sweet scent girl and this is a scent that I can't really explain... just know that ppl will stop to tell u how great u smell! And if u feeling like telling it's an added bonus is to be able to say it's call "Remarkable People"!
06/27/2017
I absolutely LOVE the smell of this perfume but it doesn't stay on my skin for more than 3 hours no matter the tricks of the trade I try. I would pay full price for this in a heartbeat if it at least lasted a full eight hours(work day) on me. It's a great citrus for the warm months when you want to spice it up just a tad.
06/25/2017
Simply Amazing summer fragrance. Bright, Fresh and Uplifting.
06/25/2017
The scent is light and comforting. I like it, but it doesn't last vet long
06/22/2017
I love this! Clean, sweet, modern. I'm so excited this doesn't smell like grandma! Pleasant surprise as my first scent was horrible! This is great for ladies or men!
06/21/2017
I am loving this scent. Definitely get the citrus notes initially, and as it sits, the spicier notes come forward. This is appropriate for a man or woman, as my boyfriend really likes it as well. I thought the performance was about average.
06/10/2017
The scent is excellent, performance is well below average.
06/09/2017
Smelled good a nice citrus smell that was light not clawing at all and good casual work or even gym scent. only drawback for me was bad performance.
06/05/2017
my favorite scent ever
06/05/2017
Great smelling cologne. I just wish that it would last longer on my skin.
06/04/2017
Simply remarkable def a recommend
06/04/2017
Smells amazing.
06/04/2017
The best scent yet!
06/04/2017
It's such a unique fragrance. It has a classic vintage smell to it. It puts me in a "rich burgundy stacks and bell bottoms" kind of mood.
06/03/2017
its an amazing scent
05/29/2017
Love, love, love, love this scent. Spicy, warm, sexy, sweet, citrusy-fresh. I wish the spicy notes lasted longer, though.
05/26/2017
I love this fragrance it's a very fresh fruity scent but also with a woodsy twist it's truly unique. I takes a while to get but when you do it's worth it. I am very happy with this perfume 😻
05/17/2017
Fat Electrician is/was my absolute favorite by this house, but now, I don't know which is my 'go-to!' Remarkable people is sweeter and still spicy but definitely not too girly and makes me feel like I'm someone's next addiction;)
05/13/2017
Nice clean scent. Doesn't overpower but doesn't stay on like I think it should
05/05/2017
this is by far my favorite perfume
05/04/2017
This fragrance smells wonderful, but I wish it had a little more body and a lot more staying power.
05/03/2017
Absolutely wonderful! I do wish it would last a bit longer, but this scent is captivating and I get compliments on it constantly from all family to random strangers
05/03/2017
I am not a fan of this perfume! I love perfumes/scents with citrus in them, but this one was not my cup of tea. I was glad the scent didn't last long. I'm rating it 2 stars because it was bad... but not the worst.
05/03/2017
I love this scent it is my everyday perfume. I got it as a sample once before and remembered liking it, so I thought I'd try it again. its great for everyday wear, not over powering at all, and stays all day. by the end of the day it is a bit sweeter than when you first put it on, which i like.
03/08/2017
I really like this scent, just wish it would last longer.
03/07/2017
I am in love with this scent. It's almost like I just peeled a bunch of oranges and the scent lasts most of the day without being overwhelming.
03/06/2017
One of my fave scents.....truly a very unique fragrance tgat I never get tired of wearing
03/05/2017
Without a doubt, my favorite fragrance house and my favorite perfume. It just seems so me when I put it on and I get lots of compliments when I wear it. It is subtly sexy and good for everyday. Maybe layer a little more on for an evening out.
03/05/2017
I fell in love with this immediately!! It's a beautiful but different scent.. Remarkable!!😉
03/01/2017
I absolutely love this ❤❤❤
03/01/2017
my favorite scent <3
02/04/2017
This is a masculine scent but it's not too masculine that I can't wear it. I love the champagne notes! It's a luxurious smell and makes me feel fancy. It also lasts super long on the skin!
02/01/2017
I can't get enough of this perfume. LOVE IT!!
01/31/2017
Unique scent but wears off very quickly!
01/29/2017
Win number two smells great .will need to get a full size bottle
01/29/2017
This is on my queue! I received this as a sample previously and LOVED the scent combination. It's different than my usual floral scents and great to wear in the summer. Excited to get this!
01/04/2017
This is such a great scent and one of my favorites lately. Bubbly is a good word to describe it. Also, unexpected, fresh and intoxicating.
12/10/2016
Citrus and champagne. Very fresh and bubbly.