Etat Libre d`Orange
Noel au Balcon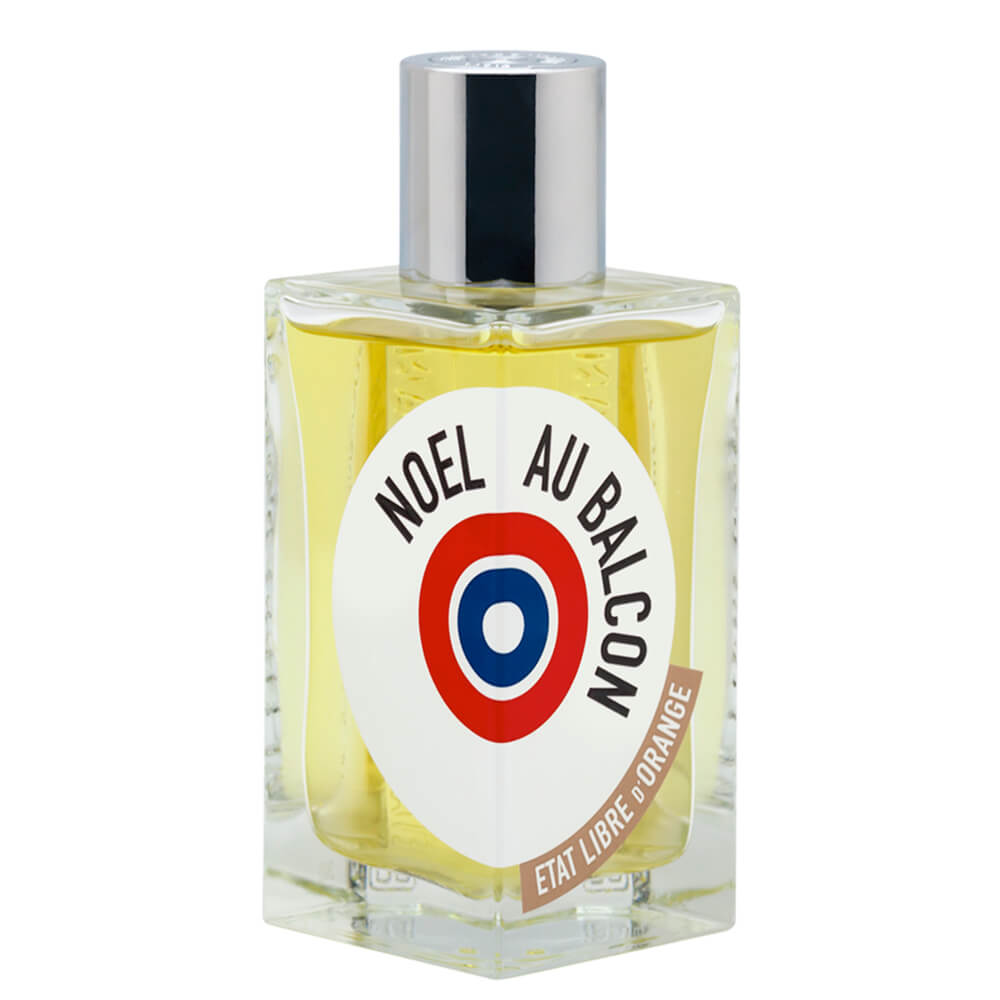 Get a 30-day supply of Noel au Balcon
for
$
14.95
Notify me once this scent is available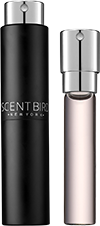 0.27 oz subscription

0.27 oz a la carte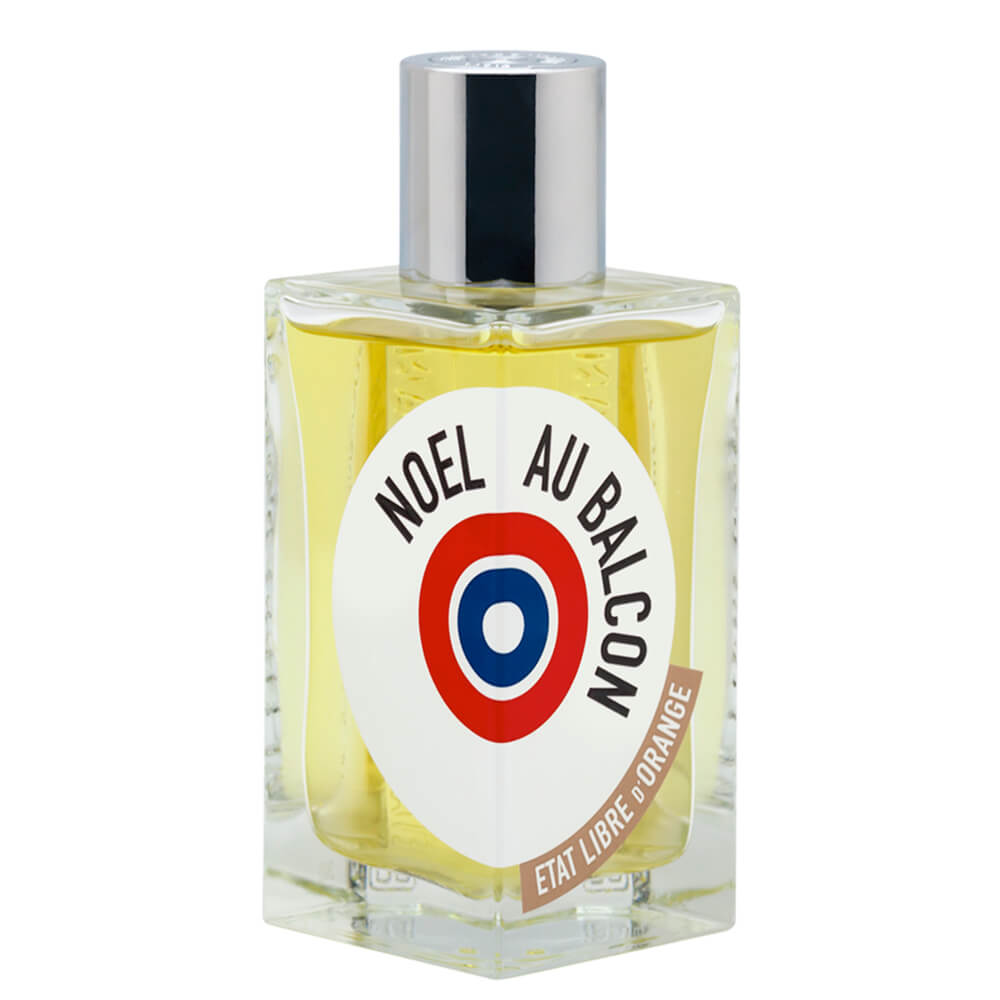 3.4 oz bottle
Share and earn free perfume
Notes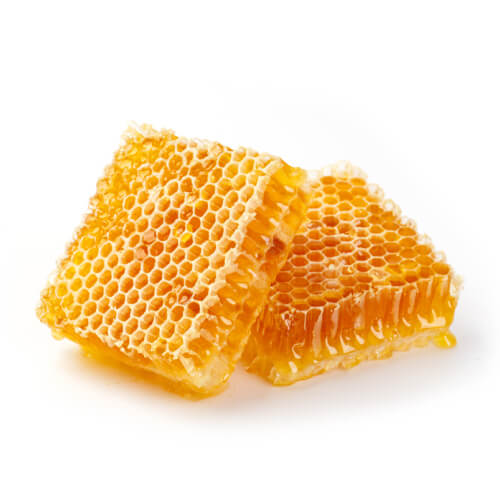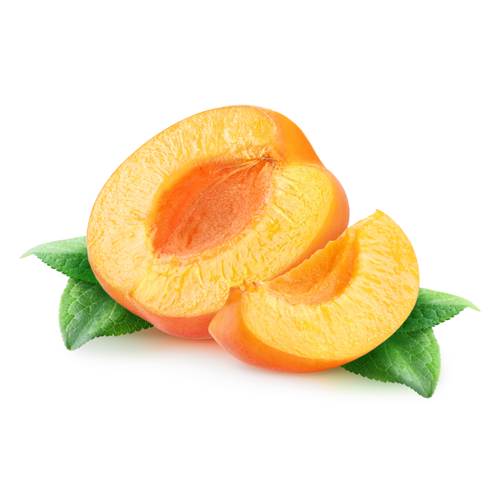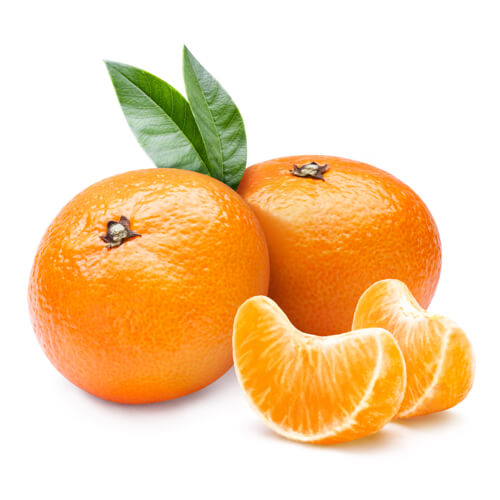 Description
Noel au Balcon is like a Christmas gift for the grown and sexy. Half way between a flirtatious temptress and a dancing queen, temperature rises just by her presence. Sweet honey notes at the start lie on a vanilla-tangerine accord and the slightly musky, solar accord of the base tells the radiant warmness of her skin under her laughing throat. In the heart, red pepper mingles with nigella in a detonating cocktail of scents. Hot red lips adorn a lavishly extraverted smile. Breathtaking!
You may also like
Noel au Balcon by Etat Libre d`Orange Reviews
11/19/2017
This is a very lovely sent. It's just delicious! My only complaint is that it's not as complex as all of the descriptions claim. When I spray it on, I smell honey. An hour or two later, it's still just smells like honey. For a little bit I can catch some of the cinnamon and apricot, but it's overwhelmingly honey. And I love honey, so it's not really a bad thing. It's a great perfume with a lovely smell. It's just not what I expected. I will wear this all the time, though. I'm very glad I got it!
11/18/2017
Love it! My favorite so far, really delicious
11/15/2017
A very interesting scent but I'm not sure it's one I will re-purchase because for me the dry-down was slightly too smoky (although I am suffering with autumn allergies so my sense of smell is slightly off). Lasting power is good and I love the backstories of the scents from Etat Libre D'Orange.
11/01/2017
Goes on like a Christmas explosion and then mellows to sensual honey. I'm buying a bottle.
10/30/2017
This was my first fragrance from Scentbird and I was underwhelmed. I won't be wearing it as it has a rather sharp note on my skin that I definetely didn't care for. I do have to say it lasted a long time so that's a plus or minus depending on whether you like it or not.
09/29/2017
It's a little too sweet for my liking. Smells like an older lady's scent.
09/29/2017
I love this! I think this will be my new go to fragrance. It's not to over whelming and can be worn both day & night. Spicy but not too spicy where you want to gag :-) . I'll definitely be trying other fragrances in this line.
09/27/2017
This is my favorite scent I've ever had the pleasure of smelling. It's perfect. 100% recommended.
09/25/2017
I just got this today by far one of my favorites I've received. It's unique and sexy . I love the smell. To me it's not old lady like. I'm completely happy with this months perfume.
08/02/2017
Not for me at all
06/29/2017
Love it. Unique and sexy
06/23/2017
This is amazing. Warm, sweet, perfect!
06/13/2017
I absolutely loved this scent! It was so unique and rich, definitely a scent with many layers and it is on the stronger side but I prefer that quality. Also, this scent lasted all day!
06/13/2017
I absolutely loved this scent! It was so unique and rich, definitely a scent with many layers and it is on the stronger side but I prefer that quality. Also, this scent lasted all day!
06/10/2017
The description alone could have told me this wasn't for me. I like many ELDO fragrances, but this did nothing. Not a bad perfume, just not me. I tend to like perfumes that remind me of nature--wood, grass, flowers.
06/05/2017
Wow, love this! Not my usual choice of scent, but wow! Addicting!
06/03/2017
This smells very warm and sweet. I smell a slight woodsy undertone and vanilla and spice. Reminds me of Christmas somehow. Strong, but not overwhelming. My favorite one so far!
06/02/2017
Love this concept. For the past year I've been trying new scents and this is a perfect solution. I was excited to receive my first perfume. However I don't care much for this particular scent, it's a little sour w/ a hint of hairspray smell . Better luck with the next one hopefully !
05/13/2017
This perfume is light, spicy, and complex in a good way - like a good citrus sangria or mulled cider. The online reviews billed it as a winter fragrance, but I believe it would be appropriate year round. It lasts for about 1/2 of the day, so it is not super long lasting. I received several compliments while wearing it, and intend to buy a bottle soon.
05/03/2017
I really enjoyed this fragrance. It's light and spicy but didn't seem to last long during wear.
04/29/2017
This scent is warm and comforting but also rich and elegant. It's definitely one of my favorites.
03/07/2017
I want this to be my smell now yo it's so good.
03/06/2017
I gave this perfume to my friend. She loved it. Too spicy for me.
03/05/2017
Best one so far!
03/05/2017
The scent is spicy, seductive and intoxicating. Every time I wear it I get tons of compliments. Happy I stepped out of my comfort zone and tried this scent.
03/05/2017
This is my new favorite scent!
03/04/2017
I liked this perfume. It wasn't to spicy, heavy or over powering. It didn't wow me though.
03/03/2017
absolutely loved this one! It is a powerful one, so you don't need much. It lasts a long time and the notes dissipate nicely. I would buy a regular sized one for sure!
02/27/2017
This scent smells strongly of spiced cider and is slightly overwhelming when first sprayed.
02/27/2017
Loved this scent. Its def unique and vibrant.
02/27/2017
this is one of my favorites I've gotten from Scentbird thus far. It is has hints of citrus but a nice woody base that lingers. Lasts all day, and is prefect for daily wear as it's not too overpowering. If you like woody scents give this a try.
02/04/2017
This was my favorite that I've received so far. Not too citrusy or cinnamon scented, it's a nice mix of both. Great for everyday wear. This is the first one where I'm considering purchasing the full bottle.
02/04/2017
My all time favorite. Smells beautiful on & not overpowering. Must try ;)
02/02/2017
This scent is absolutely intoxicating! It's somehow simultaneously sweet, spicy, fruity, and woody--in perfect balance. The words I would use to describe it are warm, inviting, and comforting. It's perfect for winter.
02/01/2017
Pretty but I don't know that I want to wear it... Too girly
01/31/2017
Noel au Balcon is a beautiful example of sugar and spice in perfect harmony. It's warm and inviting yet not overbearing, sweet and rich yet not at all cloying. I'd normally consider the notes as those of an undeniably winter frag but Balcon manages to shine in any temp. Definitely a sophisticated and multifaceted keeper.
01/29/2017
I like it but not on me
01/27/2017
Really not a fan of this, it reminds me of an aggressive air freshener.
01/15/2017
Smells like a citrus air freshener used in a hotel bathroom.
01/04/2017
cheap smelling
01/03/2017
Initially this smells nice and spicy with a citrus kick. However, after being on my skin for a while it smells more like an old lady scent. It's not bad, just not for me. It isn't overpowering and does last. I don't need a reapplication but I think for those of you who choose to do so it won't overwhelm you with fragrance.
01/03/2017
Not as intense or interesting as I was hoping for, but still nice and pleasant. Not nearly as festive as I was expecting.
01/03/2017
A lovely spicy orange scent. Smells like the holidays!
12/31/2016
I love this scent. It's spicy and interesting. Not a sweet smell. One of my new go to favorites.
12/30/2016
This is a nice perfume for the winter holidays, a little sweet for me, but I enjoyed being able to try it. I would love to see more Etat Libre D'Orange offerings here at Scentbird.
12/30/2016
last a long time. It wasn't my favorite at first but it really grows on you
12/13/2016
Wasn't sure what to expect with this one, but this is only perfume that caused me to involuntarily exclaim "Holy s**t!" (in a good way) when spraying on the first time. This is a strong, warm, somewhat sweet, sexy scent that doesn't smell like something a teenager or cheap stripper would automatically gravitate to. Definitely a unique scent! Strong when first sprayed on with good sillage. Fades down over time, as would be expected, but can still catch a whiff of it fairly late in the day. My new signature scent!
12/11/2016
Love this. I'm going to get a second month of this for my winter perfume. This scent is sweet and warm but different.
12/05/2016
This is a very sweet, spicy, rich and warm fragrance. Silage is quite strong, and it lasts about 2-3 hours on skin and up to 12 hours on clothes. It does not live up to its tawdry description however, as it is a perfectly ladylike Oriental scent. Definitely a Fall/Winter fragrance; it would overpower in warmer months.
12/05/2016
Excellent! Sweet smell. My wife loves it. It's definitely a feminine scent.
12/03/2016
My new favorite! I get compliments every time I wear it, which is now every day!
12/02/2016
I love it, it's a perfect smell for work.
12/02/2016
I really love this scent for day wear. It's zesty, but with some spice too. It is not overbearing, although it goes on strong. It quickly settles down, though to a superbly wearable scent.
12/02/2016
Nice and sweet (but not too sweet). It doesn't last very long though.
11/30/2016
Blech, blech, blech - This smelled like an old lady who put on every perfume she ever owned, then went out to a rad dance party, sweated a whole bundle doing the jig with her dance partner, then forgot to take a bath when she got home, then went to sleep, and woke up the next morning laced in gin and perfume. No thank you. No thank you. No thank you.
11/24/2016
From most of the reviews, you'd think that ELDO was the world's next Femme, or at least a sexed-up Ambre Narguile or Nuit de Noel. But what I mostly get is Angel, if not in notes, then in spirit. Not that that's a bad thing, really, but what my nose interprets is far removed from the hyperbolic promises of extreme naughtiness that so many reviewers have breathlessly lavished on this concoction. I appreciate the initial blast of cinnamon, but it fights with the orange note in a way that doesn't read as mulled spiced wine so much as mall store candle. So, yeah, if X-rated by today's contemporary standards means a bit of musk and some spices, hey, taste is subjective, so who am I to judge? I'll just stick to the classics like Shalimar et al, if I want some true-blue skank.
11/22/2016
I was not a fan of this one. I tried it a couple of times and the smell was almost making me nauseous. I agree with the other reviewer that said the first spray is brash and smells like a Yankee candle. When it settles it reminds me of orange cleaner and has a chemical smell. I normally love all the scents it's comprised of, but something about this doesn't work for me. This is the first scent I dislike enough not to use and will be giving it away.
11/08/2016
I love other Etat Libre D' Orange perfumes. However, on my skin this perfume reminded me of bug repellent spray. Sadly not one I cared for.
11/06/2016
I absolutely love this fragrance. It took me from work, to an evening event that lasted all night! I had many compliments on it too! Thank you Scentbird!
11/02/2016
I love this scent. It is warm, inviting, and sexy. This is a great fragrance for the Fall weather.
10/29/2016
I had a love hate relationship with this perfume. It's strong and lasts all day however, it smells more like a room spray than a perfume. Definitely a spicy "fall" scent.
10/24/2016
This took several days of wear for me to begin to enjoy the scent. It's bawdy, warm, fruity and good-humored. For me, Noel au Balcon shifts from an animalic note, evocative of used panties from a vending machine into the strange scent of licking the glue strip on a cellophane-windowed envelope at the post office. Spice and fruit notes drift in and out. To my nose, too scandalous for workplace wear but perfect for holiday parties or spritzing on a cold day when I'm struggling to keep my feet warm and I need a warm scent to psyche my body into shaking the chill. Can't imagine buying this again, but Noel au Balcon's mischievous nature will add excitement to the holiday season.
10/23/2016
Literally just smells like orange cleaner. Got this in an ipsy bag and gave it away after trying it twice. Not a win for me.
10/19/2016
I LOVE Etat Libre D'Orange's creative scents, and have tried many of them...but I don't love Noel au Balcon. Too much cinnamon on my skin. The sillage is a bit too much for my taste, and it's just not my style. I'll try it again at Christmas time; it does smell like mulled cider and all the cinnamon spiced goodies during the holidays. But this is not a favorite, sorry to say! On a positive note, I'm expecting Fat Electrician next month (same house), and I already know I LOVE that one! Still a huge fan of Etat Libre D'Orange! :)
10/06/2016
The opening is brash. A yankee candle mixed with febreeze room freshener. But once you get through the initial 10 min you will be pleasantly surprised by a warm, sophisticated and very unique scent. Walking through the airport last week I have received numerous compliments. Apricot stands out to me as a detectable note in an elegant not cheap fruity-pre-teen kind of way. I do not get the 'noel' (Christmas) connection. The scent is applicable to all seasons.
10/04/2016
Absolutely love this perfume last all day perfect for the Christmas holiday
10/03/2016
Not bad, but not amazing. It's like sophisticated cabbage patch kid lol. Very adult, good for night time.
10/02/2016
Very strong. Gave me a headache, lasted all day no matter how many times I tried to wash it away!!
10/01/2016
I've worn this scent now for a week and I just don't care for it. It's too powdery and smells nothing like Christmas, which is a word that I have seen for this perfume in review. I even asked my husband and he says he can not detect the notes implied. Ah well, still loved the experience.
10/01/2016
Very nice I love it thanks
09/23/2016
This scent does not smell like orange to me in any facet. I don't smell the cinnamon either. In fact, it doesn't smell like Christmas to me and I am a huge Christmas fan. It smells like the 1990's and all the scents going on at that time. I will go so far as to say this was a scent from the 90's and the name has been changed. And I would not consider this an every day scent. Not my favorite but let's see how I feel about it in 15 days.
09/20/2016
What this scent lacks in complexity it makes up for in unadulterated sex appeal. It's spicy. It's sweet. It's orange. My boyfriend loves it.
09/08/2016
one of the best perfumes i've ever smelled
08/31/2016
So in love with this scent...
08/29/2016
I absolutely love this scent!! It's long lasting and sexy without being overpowering!
08/20/2016
This will be a great perfume for Fall. Spicy.
08/12/2016
This is a very strong spicy scent. It is definitely a unisex scent, my boyfriend could get away with wearing it if he wanted to. You only need like 1 spritz and it lasts a while!Perfect for fall.
08/01/2016
I received this perfume through Birchbox. So when I saw that Scentbird also had it, I immediately put it as my first pick. It's a little bit fruity, clean and fresh and has the right amount scent when sprayed. It's not overpowering and others comment that it's a pretty scent. I still have alot of the perfume left. A little goes a long way!!
07/31/2016
This fragrance reminds me of the comfort of a cozy sweater whilst sitting in front of a crackling fireplace. It is warm, comfortable, and cozy mixed with the sweet and spicy of vanilla, cinnamon, and orange. Love it!
07/31/2016
I feel the scent is for an older woman, nice but not for me, reminds me of Tresor
07/19/2016
I'm so in love with how this perfume smells! It's a worm spicy smell that makes you feel like it's fall. I would buy it again
07/15/2016
This one is such a warm, cozy fall/winter type of scent. It has a warm, honey-cinnamon, fruit type of scent that makes you think of baked goods. There's a little sweetness, but it's not overbearing.
07/06/2016
This is masculine to me. Last good on. Can smell the orange its good going to try it on my hubby😊
07/03/2016
It was nice but a bit too musky for me
07/02/2016
I like it, but this is definitely a perfume for fall/winter. Smells to heavy and spicy for summer.
07/01/2016
Not exactly something I would have picked up from the store, but I've really been enjoy the scent on me once it settles
06/25/2016
Generally a good scent. Workable with a hint of sexy. Has a wide likability it seems. Definitely wearable and refreshing.
06/25/2016
Good overall daily wear for work and running around. Has just a hint of sexy without being overpowered. Has a wide variety of likability.
05/28/2016
This has everything that I love in it, but unfortunately smelled too much like a strong Christmas candle rather than a wearable fragrance. Smells very much like the potpourri we scent our home with during the holidays, very strong, and not in a good way.
04/28/2016
Okay scent. Not crazy about it.
04/26/2016
This is a winter scent. One you can put a sweater on top of and when you take it off the scent comes alive as you start to un-layer by a fire place.
04/16/2016
Above average but nothing to die for. A decent autumn /winter scent. Personally wouldn't purchase full bottle for my collection.
04/11/2016
I have dived into a bowl of Christmas potpourri this is awful
04/01/2016
Really pretty scent, it has a warm, spicy, floral scent to it.
03/21/2016
The name and description of this scent are hilarious (it essentially alludes to a large busted woman). Etat Libre D'Orange always have a clever (and sometimes disgusting) wit about them. This perfume is like a Christmas Can Can dancer - spicy, sweet, and sweaty - not BO sweaty, more like a feverous heat - like your skin warmed in the sunshine/spotlight/fire after a laborious activity. It's very spicy, slightly fruity, sweet, with a touch of soft musk. Similar to Kat Von D's Sinner. I intend to spray my décolletage, wear my sexiest bra, and see where the night takes me.
03/14/2016
If you like the least amount of floral in your gourmands, this is not for you. The floral and honey (aka honey floral) is prevalent in the opening and sticks around, but I guess I notice it b/c floral is the underling I'm looking for here. If you liked L de Lolita Lempicka or Armani Code or Burberrry Brit, you won't like this.
03/08/2016
Gingerbread, orange, vanilla... and the hottest, spiciest red chili pepper flakes ever, it burns your nose! Interesting but I wouldn't wear this haha! L de Lolita by Lolita Lempicka is exactly this, minus the chili.
03/06/2016
yummy, spicy, cinnamon, citrus and vanilla goodness!
03/03/2016
I LOVE it so much. It's a must buy.