Etat Libre d`Orange
Fat Electrician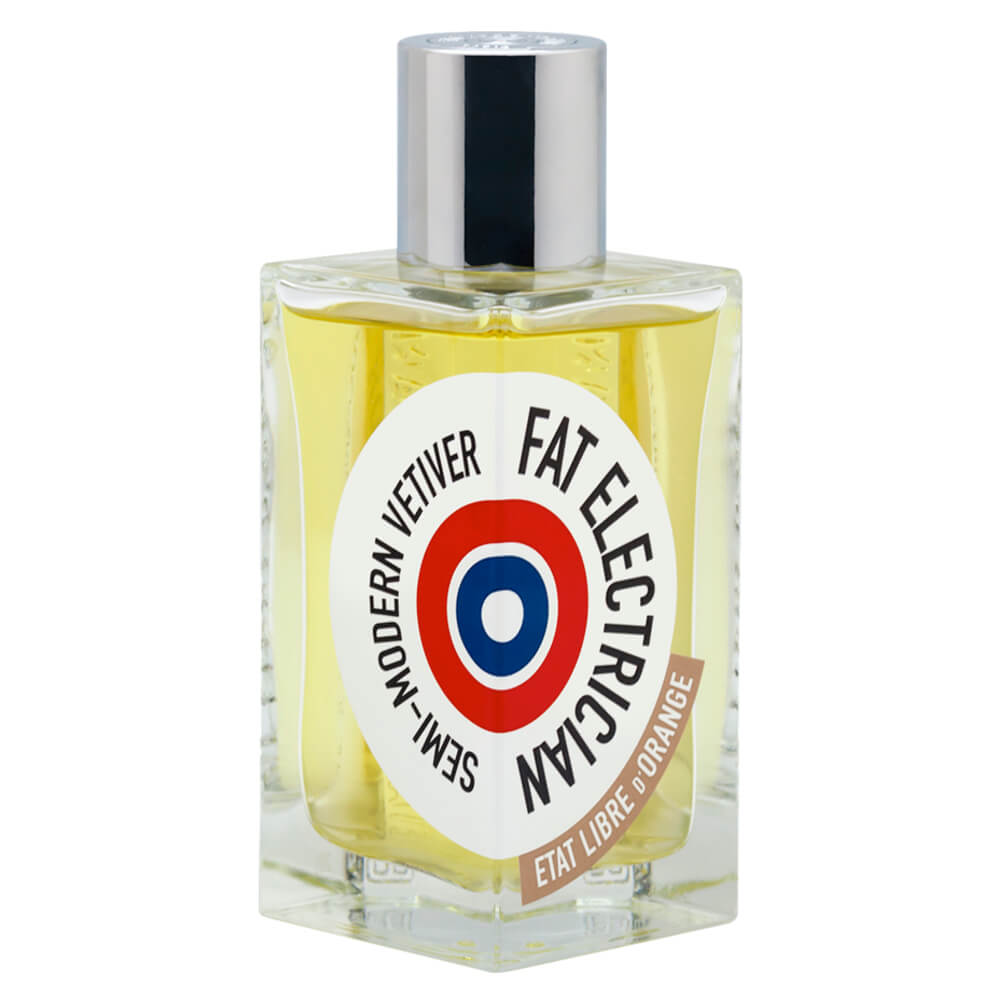 Get a 30-day supply of Fat Electrician
for
$
14.95
Notify me once this scent is available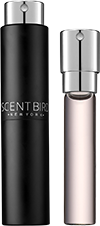 0.27 oz subscription

0.27 oz a la carte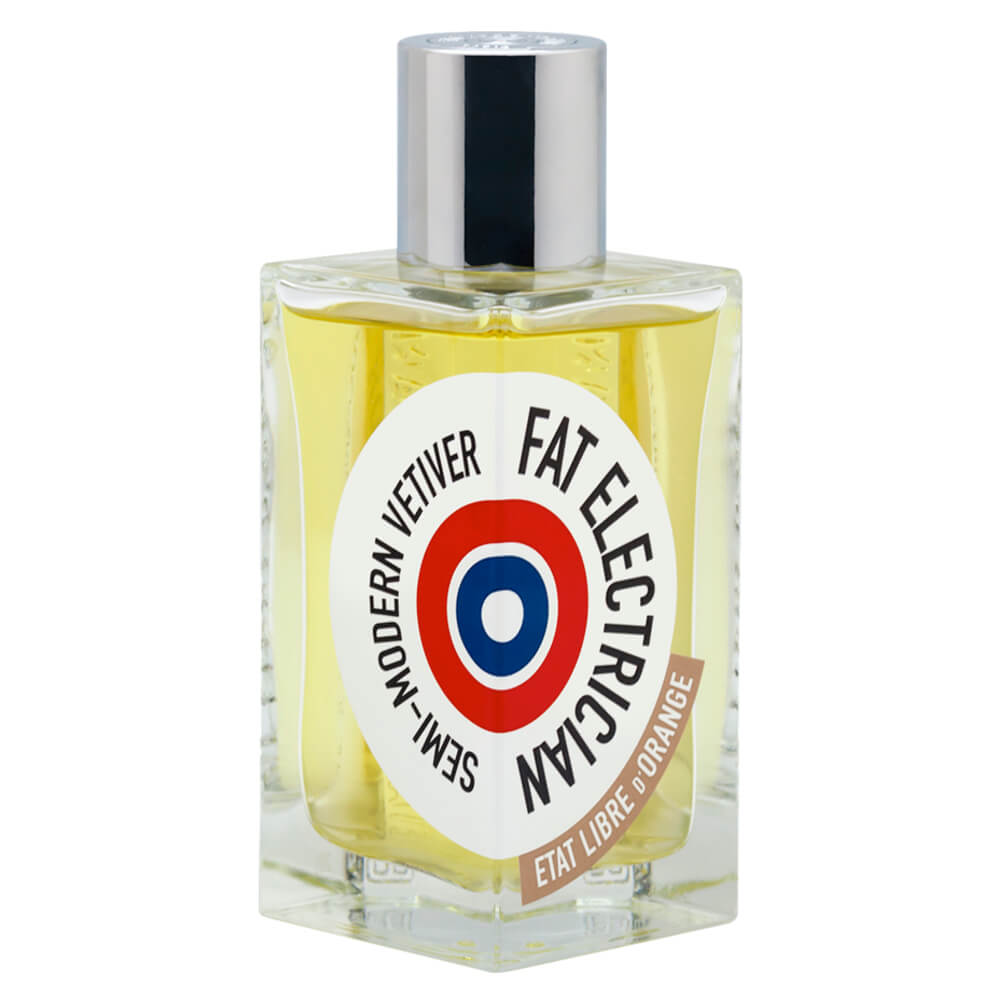 3.4 oz bottle
Share and earn free perfume
Notes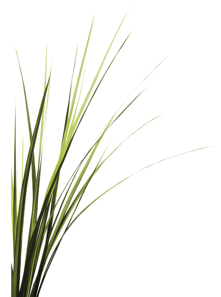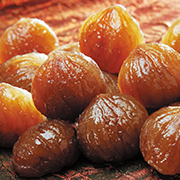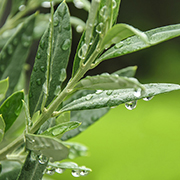 Description
"A Midnight Cowboy lost on city asphalt". This skin complimenting fragrance was inspired by men with a past ... a sexual past. A fine mix of arousing gourmand notes to highlight his natural addictiveness and a base of vetiver as his future became grounded and settled. Like the dependable tradesman-ship of an electrician.
You may also like
Fat Electrician by Etat Libre d`Orange Reviews
11/18/2017
This is the best cologne. My wife absolutely loves it when I'm wearing fat electrician. The smell reminds me of a very old building with wood floors, it also reminds me of a cedar closet and cigarettes, in a good way. It just works.
11/15/2017
Very very woodsy when you first spray it on and carries a spicy smell on my wrists throughout the day. I'll catch a whiff of it from my neck every now and then and it's still very woodsy. Definitely an old man smell. Today is the first day I wore it and it will be the last. Not my style at all.
11/11/2017
Absolutely love this scent. This was the second shipment I received, and I could not be more pleased (nor could my wife....she LOVES this on me as well). I will be ordering a full size bottle. The negative reviews are definitely all from boys who still can't grow a beard.
10/31/2017
I wrote a review a while back, but this scent grew on me. It was very strong at first. Then I just gave it a go. It defiantly changed and was much better worn than in bottle.
10/25/2017
I havent decided how i feel about this, at first its too too much tobacco note, but it fades and then its sort of nice.
10/20/2017
Love this fragrance. Ive actually bought a big bottle of this fragrance due to how much I like it.
10/19/2017
Vetiver's sophisticated woodiness tempered by the sweet nuttiness of Marron glacé. I love it. Excellent.
10/17/2017
A bit too musky for me
10/10/2017
I order this for my husband all the time. It's amazing! Everyone that smells it on him loves it too. On him, the scent is VERY cedar and very masculine. Its also a really cool and trendy scent in my opinion
10/09/2017
I see a couple reviews of people spraying shirts, etc. to judge this scent. Keep in mind that colognes and perfumes will react to a person's body chemistry to bring out the high and low notes. So spraying cloth is not a good way to judge this scent. For me, this scent is AMAZING. I get nothing but compliments when I wear it. Ladies at the office actually follow me back to my desk to ask what I am wearing. Plus, I find that it lasts all day - which is very important to me, and I find is where I am usually disappointed with most fragrances. It would be nice if it had a little bit nicer of a name... I mean come on, Fat Electrician? Regardless, it is a great conversation starter!
10/09/2017
This is the worst fragrance I've ever laid nose on. Let a few women and men smell to see if it was just me. It was unanimous that this was horrible.
10/09/2017
He-man had a scent
10/08/2017
This is probably the worst cologne I have ever smelt..far too much wood smell..over powering
10/05/2017
Love this one. Turns sweet on my skin and I get so many compliments.
09/30/2017
I sprayed it on a plain shirt to see what it would smell like before spraying it on myself. Otherwise, if I spray on myself and I don't like it, there's no going back when getting ready in the morning for work. I did not like the smell of this at all, it is way too musky and woodsy. I combine it with some bergamot to make it a bit more bearable and it does the trick a bit. I did not like it nor would I reorder.
09/26/2017
It is certainly a woody scent. However, it is subtle. Great for work and after hours.
09/20/2017
hate it, can't stand the scent, i'd love to send it back. Not sure how or why i got this one. Yuck!
09/13/2017
It smells like straight up tree-sap. I can picture it being an air freshener, but definitely not a cologne. I like strong smells, but this one was a no go.
09/10/2017
Too much. If I could figure out how to do a half spray, I'd still be wearing too much. Electric orange-smells good.. but just too much again. Wear it to the arcade? I have a feeling this one won't run out for a long time. Girlfriend says "yuck"
09/05/2017
Nope just nope
08/30/2017
I liked it but I enjoy woodsy type scents!
08/30/2017
Smells horrible.
08/30/2017
didnt like it. smells horrrible to me. id like my money back. this was a bullshit colone of the month
08/29/2017
Overall, a soft and spicy scent. I queried a group of eight women at my work (25-40yrs) and the comments were all similar...It's not bad, but they didn't really care for it.
08/27/2017
Love this light sexy fragrance on my man
08/23/2017
I didn't like it. I felt like I was smelling 3 different scents at same time more or less it left me confused. Also it seemed like a mans scent.
08/22/2017
Definitely not one of my favorites in my subscription. Harsh smell that didn't particularly mix very well with my golden brown skin.
08/22/2017
Deep, almost cedar scent. Clean, woodsy, great autumn scent. Good for office use as well. One of my top 3 favorites.
08/14/2017
Great woody/smoky scent! Really stuck all day.
08/10/2017
Did not mix well at all with my skin.
08/03/2017
Not my favorite random scent for my taste. Very woody but still a lot of citrus that I didn't care for personally.
08/03/2017
At first spritz it seemed promising. Actually really nice in the air. But when sprayed on skin the drydown takes a turn for the worse (kind of like the hot guy who became the fat electrician).
08/03/2017
This is now one of my favorite scents!! In love with this.
08/02/2017
The best ever.
08/02/2017
I didn't like it, nor did any of my male or female coworkers. I can't believe this costed me money. It sucks.
08/02/2017
It is vary good mild smell kinda nuting love it
07/27/2017
I hate it. It smells like wood and fire starter.
07/27/2017
Do not like this at all
07/26/2017
I hate his cologne. This is the first one that I've not liked from my subscription. Do yourself a favor and keep it out of your queue. Trust me, your nose will thank you. Even my girlfriend disliked it.
07/25/2017
This is a heavy scent and I'm not sure that I like it. if you get a good mell of it, it can be pleasant but as your wearing it, it can smell pretty bad.
07/24/2017
Amazing fragrance
07/24/2017
One of my favorites !! maybe right up there with Book ! Bought a regular bottle as I liked it so much !!
07/22/2017
Hmmm? This one has not won me over. I sprayed some on my wrist; I sniffed once, and i sniffed probably five times. Meh. My wife likes it, however.
07/18/2017
This one took awhile to get used to. It had a unique fragrance that I did get compliments on but I never really got into it. It wasn't bad, just different. Very spicy.
07/16/2017
Honestly to me it smells like the inside of a school bus to me just gross and musty I'm sure there are people who like it but sadly I'm not one of them
07/09/2017
This was by far my favorite I've gotten thus far!!!
07/08/2017
I love this every time I get it. Always amazing, it's a regular in my monthly rotation. I should probably just buy it but I love the variety that comes every other month;)
07/07/2017
What a surprise. From the name, I thought this could be a joke of a fragrance, but I found it to be quite complex. I really like the way it finishes on me, very spicy and tobacco-like.
07/07/2017
This was my first subscription and not a good taste in my mouth...
07/06/2017
Smells like cigars and old ashtrays, fell for the hype.
07/03/2017
One of my favorites from Scentbird so far! Has a very nice citrus and woody smell. The one negative is that it does not last all day and the scent kind of dies off quickly.
06/27/2017
Not my favorite… The cedar smell is very strong.
06/27/2017
Wow!! Strong cologne, a very nice must have..
06/26/2017
this was the most unique scent i have worn. funny thing is my wife is not impressed but my 10 yo son loves it. i do too.
06/25/2017
Don't hate it but it smells like a mature person. Too grown up for me and I'm in my 30's... Lol
06/24/2017
One of my favorite fragrance that shipped to me! The fragrance last all day. For me, it works best after the day has started. Not best right after the shower.
06/24/2017
This is definately NOT one for me, it doesn't have the right heights in notes, not saying it wouldnt smell good if mixed different, higher with other fragrances and lower with others, i close my eyes n smell this, and i picture,,,, forest- cinnamon-salt-and a fruit i cant pinpoint- and what i can only imagine the last fragrance being some kind of mating urine, not my style
06/22/2017
This is a new scent for me it's got some spice with a hint of vanilla, smells good but not my favorite. That's ok there are many more to come let's see what next month brings.
06/20/2017
A bit of a different smell but I really enjoy it.
06/18/2017
It last a long time for me. Super citrus which I like with just enough spicy undertone.
06/17/2017
My wife and I both thought it smelled like spicy baby powder. It wasn't overpowering and it stayed with me all day. I had some left over when the next one came in so I gave it to my son and he liked it.
06/11/2017
I was happily surprised by the sweet causal smell
06/11/2017
Best cologne I have received from Scent yet. A very unique scent that women seem to love.
06/10/2017
Did not care for this one. Reminds me of Bruit. You can wear it to work with, and thats about it.
06/07/2017
The most interesting fragrance I have ever smelt
06/06/2017
With a sweet yet masculine scentry expect to be complemented by many people. I say make this a party scent, or wear when you want to attract attention.
06/05/2017
A unisex type of fragrance that's subtle and spicy and good for everyday use. It goes on a tad strong, but once it dries, the vanilla comes through as the equalizer. I like it.
06/04/2017
Be careful with this one. Right out that bottle, it packs a punch, so definitely do feel brave enough to wear if you're going to be around other humans or dogs within 5 minutes. However, once those 5 minutes are up, you'll be caressed in a very warm, saw-dust smelling aroma with a hint of spice. This scent on my "get again" list.
06/04/2017
Surprisingly refreshing and clean... I'm definitely please with the selection.
06/04/2017
Fat Electrician is like no scent I've ever smelled as a cologne. It reminds me of cigars and wooden floored union halls from my childhood. Its different, bold but not overpowering, definately for a night out drinking with the boys.
06/04/2017
Was not impressed at all, did not enjoy the scent. Wish i could return it.
06/04/2017
Very interesting scent. Understated, but I couldn't stop smelling it.
06/04/2017
Smelt like rottening garbage terrible never again
06/04/2017
This scent is the absolute favorite scent of any I chosen so far. Many compliments about the cologne and the name turns a smile to everyone that asks the name of it. Hope my luck continues with my choices to come.
06/04/2017
This is probably the most unique smelling cologne I've ever enjoyed. The pepper and smells of a woodsy humidor are amazing. Definitely a strong, gentleman's cologne. A+
06/04/2017
I didn't expect much from a scent called 'Fat Electrician', but it's actually one of my favorite scents so far. Every time I have worn it people stop me and ask what I am wearing, and my friends all tell me how great I smell. It's one of those scents that I don't want to tell people the name of, so I can be the only one wearing it. It smells amazing to me.
06/03/2017
Not a fan of cologne that have a musky smell.
06/03/2017
Smells like Garbage
06/03/2017
Not the worst scent I have smelled, but it is in the bottom five. With my chemistry, it made me smell like a chain smoker. I feel like it was cologne of the month because they knew no one would try it otherwise, and with good reason; this scent is NOT ok.
06/02/2017
It smells like a fat electrician after working all day, without AC in Florida in July.... GROSS
06/02/2017
Very strong musky scent at first, but it actually smells pretty nice after a few minutes. Just don't put too much. 2 sprays and that's it.
06/02/2017
I honestly don't know how to explain this cologne. First time I wore it I thought to myself "nope, another bad pick", but it kept putting it on because the smell was so intriguing. Shortly put, I ended up wearing it every chance I could get. I think it's the heavy presence of vetiver that I smell, but I'm not sure. It's a risky cologne because the smell is not something I think it's often encountered, but if you're looking for something strange and exotic, I would put it in your queue.
06/02/2017
This cologne is horrible, I wouldn't put it on my dog!
06/01/2017
Worst cologne ever hahahaha. Cant even describe the smell.
06/01/2017
I personally didn't like the fragrance but others around me thought you would smell nice after a while and started smelling okay I wouldn't purchase it though
05/31/2017
It's just not my style. It smells good and some of my friends liked it. Girls liked it but I usually go for the fresher scents as opposed to the muskier scents. Overall, a good cologne, but I prefer downy ing different.
05/30/2017
Wayyyyy too much incense. it smells like a buddhist temple. I thought this was going to be nice because of the price of it, but I guess I was wrong. Have no idea how this ended up being cologne of the month.
05/30/2017
While not the worst cologne I've ever smelled, it certainly wasn't the best. When they named this "Fat Electrician," I was initially miffed as to why they would choose such an off-putting name. Now that i've smelled it though, it seems rather appropriate. The smell starts off okay and just gets worse. It smells like a man that have been working all day and just gets increasingly sweatier and sweatier. And during that time, the cologne that he's wearing is melding with the sweat and creating a funk that only hard-working men can appreciate. That's what Fat Electrician is... a scent that only a hard-working man can appreciate and the woman that he comes home to.
05/29/2017
I love this stuff...it smells like new vinyl shower curtain, and old scotch....I can certainly understand the apprehension....but I happen to be fat, and a shoddy amateur electrician.....so, it works...
05/28/2017
I really like this one. All of the notes combine together to oddly arrive at their namesake "Fat Electrician." Overall earthy with a bit of boozy and a touch of electrical spark. A little bit confusing, but that's what makes it interesting.
05/27/2017
Not a fan, a strange smell.. personally I would never purchase a whole bottle. so the tiny bottle is perfect.
05/26/2017
Definitely an "odd" scent. Very smokey or Cigar or scotch like but not in a great way. I could myself wearing this if I am hanging out with friends and drinking but not around females or dates etc.
05/26/2017
Fat Electrician is awesome. Vetiver with a hint of vanilla (at least to my nose), more complex that Tom Ford's Grey Vetiver (which is top shelf for me). Rich, deep scent with good staying power. No sharp chemically hard hitting notes, just rich deep scent.
05/26/2017
Awful for me. Not what I was expecting. I can't even describe the scent lol it's just that bad.
05/25/2017
It's weird, and it's hard for me to describe what this smells like. I didn't like it at first, but the longer I had it on, the more it grew on me. It's definitely long-lasting, and in my opinion, smells better after you've had it on for a couple hours. When you first spray it, it's quite... powerful. It's not overwhelming by any means, but it's definitely a strong smell. Definitely worth a 3.5, maybe 3.75 rating. Not quite a 4, but better than a 3 in my opinion.
05/24/2017
if you want an accurate description of this scent, go to a Petsmart and smell the wood chips in a hampster cage. Smells 100% like this cologne
05/24/2017
Really bad - make you sick kinda smell.
05/23/2017
This scent is very spicy. It is very much a masculine scent. It reminds me of older men sitting around smoking a cigar and drinking brandy or Scotch.
05/23/2017
Fat Electrician made a bigger impression with the name more than the scent. It's warm and subtle aroma with a hint of "cigar" found it's way to the middle of the pack in a bracket of good but not great colognes. Might be a good choice for the occasional cologne wearer instead of the everyday gentlemen.
05/21/2017
I love it! Especially the name because I am a electrician.
05/21/2017
I only chose this because of its name " Fat Electrician" it's a good casual clone or if a friend comes over and wants to freshen up they can use this one.
05/21/2017
Horrible scent.
05/20/2017
Sharp spicy sent, mellows out with body temp fairly reminiscent of Grey Flannel. Wear this when you are making corporate power moves.
05/20/2017
I did not enjoy this scent at all.
05/19/2017
Just not my style... hopefully the next one will be better
05/19/2017
Absolutely not my flavor, I've tried wearing it on and off a few times and honestly just can't like it. I've had other colognes in the past, like Dior's Fahrenheit, that I hated at first but grew on me. As of yet this one has not. Certainly one for outdoors due to being a very potent mixture.
05/18/2017
Hated it. Too peppery
05/17/2017
Least favorite scent I've received. Was not what I expected. Not terrible but probably will only use if I'm completely out of my other scents.
05/16/2017
Not a fat at all
05/15/2017
Horrible. The company needs to discontinue this scent. Smelled so bad, my wife wouldn't come near me.
05/15/2017
I have got a lot of compliments on this scent. It is an every day ware for me.
05/15/2017
It's a reliable scent. I recommend it for work or gym.
05/13/2017
Sweet and musky but a bit too heavy.
05/12/2017
It's way too musky and woody for my taste. Maybe good if your going camping in the woods or to hide the smell of camp fire on your clothes
05/11/2017
Spicy..Woody...Pepper..A mans man cologne.
05/11/2017
terrible will not even use it
05/11/2017
Loved it. Completely unlike something I would've worn before .
05/11/2017
Was a little too woody's for me. If I was handing out with friends at a campfire and was trying to impress someone, than maybe it would work. Than again I haven't been camping or near a campfire in a really long time.
05/11/2017
Worst scent I have ever used other than my farts
05/10/2017
I didn't like it at first but after a few appliances I started to enjoy the smell. 2 sprays lasted me almost an entire day. Strong smell at first but it dies down which is good. Not a bad cologne at all.
05/09/2017
Hated it, smells like an old man
05/09/2017
Hated it, smells like an old man
05/09/2017
Smelled really good but mine came in empty smh
05/08/2017
This isn't even a close one. Immediately after putting it on, I knew what the smell was. It truly smelled like bug spray. Not the stuff you buy with DEET in it. No, the stuff they spray in your house. I can not believe anyone would want to wear this-well, except if you were trying to keep spiders, silverfish and roaches off your body.
05/07/2017
I absolutely love the smell of this cologne. It just smells more "manly," and not metro at all. Will definitely order a large bottle of this.
05/06/2017
Dislike the smell. Not pleasant.
05/06/2017
So bad, that I'm canceling my memebership
05/05/2017
One word ... bad
05/04/2017
Not using it. Horrible.
05/04/2017
This isn't a very pleasant smell
05/04/2017
It was Ok -- kind of weird tobacco notes-- just doesn't last very long at all-- I wouldn't buy it--
05/04/2017
I would like to make choices or send me different each month not same thing thank you
05/04/2017
Did not like it at all, worst one I've gotten so far.
05/04/2017
This was the worst scent I've gotten to date. Too strong, did not like the smell. Not using it
05/04/2017
Absolutely disgusting! I through it away the minute it came it. I cant believe this was cologne of the month..
05/04/2017
This smells like old people cologne mixed with some youth. not my scent. maybe for a late 50-mid60-year-old.
05/04/2017
Really smells like a fat electrician and not in a good way. If you like a fragrance with a hint of cigarette smoke then this is for you.
05/04/2017
Didn't really care for it. To woody
05/04/2017
Is a scent that is bland, though pleasant, with an aroma that can't make up it's mind as to what occasion its meant for. Has qualities for most occasions, but has other notes that may distract, given the Ph of the individual. I will use this until it's finish, but doubtful I'll buy a bottle.
05/03/2017
I`m extremely disapointed in this product, I ordered Bulgari Auquos and got this instead, and it stinks literally.
05/03/2017
Love this scent. Never judge a book by its name
05/03/2017
Did not look this Cologne.
05/03/2017
Didn't like the smell -reminds me of insect repellent
05/03/2017
This is a decent cologne. A little light, but otherwise smells pretty good. Citrusy, grapefruit scent. Good for the office or any casual time.
05/03/2017
Horrible smell! Horrible name!
05/03/2017
This one isn't for me. Too sweet smelling
05/03/2017
Amazing!!! Very complex but not pretentious.
05/03/2017
great smell. Wife loves it.
05/03/2017
Not a fan. Smells dirty
05/03/2017
Not a fan at all. Kind of musty.
05/03/2017
Very spicy - just not pleasant at all.
05/03/2017
This is the worst fragrance.
05/03/2017
It smells just like it sounds. Fat Electrician stinks! Just my opinion.
05/03/2017
smells like cat piss!! sorry for the crude use of words but thats all it deserves.
05/03/2017
I didn't like it, it was horrible. Very disappointed with that fat electrician.
05/03/2017
Didn't quite find the scent attractive for myself personally.
05/03/2017
This is a wonderful smelling cologne. The woody notes are strong, but balance with a slight musky scent. I love the way this smells; however, the smell doesn't last as long as I would have liked it to.
05/03/2017
I like woodsy scents however, this ine was a NO for me. There is a deep high note of cedar which is way too strong and synthetic smelling. Then you have the under note of maybe orange peel. The two seem to colide yet not in a good way. I do know that no two humans on the planet release the same pheromones so things tend to smell different on every individual.
05/03/2017
I did not like the fragrance at all. It smelled like a burned out building to me.
05/03/2017
Not a Fan of this one,to Green for my Tastes.
05/03/2017
I'll be honest, when I sprayed this on the first time, I was put off by it, I thought right away I wouldn't be using this 30 day sample. It is quite different than any scent I have ever tried before, to me smelling of spice and clove. Once it melded with my body chemistry, it became this completely different animal. Now, I am crazy about it! I have had more people comment about how much they like my fragrance, than any other fragrance I've requested from Scent Bird! I'm a big fan now of Fat Electrician!
05/03/2017
Gave it away. Did last a long time though
05/03/2017
Not my type 👎👎👎👎👎
05/03/2017
Not my type of sent too, too strong and dry in notes.
05/03/2017
I can't help but think Scentbird used this as the sample of the month as a means to move dead inventory. This is arguably one of the most offensive cologne's I've ever come across.
05/03/2017
When I first sprayed it I hated it. So I put it away and doomed it to be in my cabinet til I die without use. However fresh out the shower I decided to give it another try...now I can't get enough of it. This definitely goes on the skin not the clothes and as it mingles with your natural stank it gets better. This is a unique smell I can't say exactly why I like it but I do. But this is one you'll love or hate.
05/03/2017
This is by far the worst cologne I have ever smelled in my life and I'm a middle eastern. Who the heck came with the name Fat Electrician for a cologne anyway?! There's absolutely nothing good about this. Not the name, bottle, or scent.
05/03/2017
horrible smelling
05/03/2017
Not a favorite...
05/03/2017
Went in the garbage.... awful stuff
05/02/2017
Smells like a very fancy cigar shop. Not for me but someone might like that
05/02/2017
Not bad for cologne I have never heard of or thought of buying.
05/02/2017
Did not like it at all
05/02/2017
Really awful. Threw it away after the first spray.
05/02/2017
Love it, i've been getting a lot of compliments on it
05/02/2017
Why was this sent to me! It's horrible REFUND PLEASE! SMH!
05/02/2017
Horrible smell..How can scentbird send me such a disgusting perfume. Scent bird management : "You should smell before selecting random perfumes. Else you will loose customers"
05/02/2017
Horrible smell! I hate it was sent to me because my que was empty! I should get a free one since I would have never picked this #iks
05/02/2017
Weird scent sprayed it on a few times to test it out and wasn't a BIG fan. I threw it away and the corner of the bottle made contact with the trash can and broke. INSTANT STINK BOMB.
05/02/2017
Not good to me should prolly be took off list
05/02/2017
I cannot wear this horrible smelling fragrance! What an appropriate name "Fat Electrician " it is absolutely repulsive and had to take a shower right after spraying on as I couldn't stand smelling like this. I don't often feel this way about a scent but, I do with this one. That is what makes the world go round.
05/02/2017
I cant even wear this. I love must, And this is so pungent, and odd. Not for me.
05/02/2017
the scent is an okay one, it is not bad, just not for me.
05/02/2017
I loved it. Others really liked on me. Got a lot of people asking about.
05/02/2017
It does not work, is broken
05/02/2017
Awful!!! Smells like dirt!!!
05/02/2017
Worst cologne ever!!! It smells like dirt.
05/02/2017
Awful wish I could return it
05/02/2017
Not very good would not recommend to friends
05/02/2017
Disgusting cologne. I want a refund
05/02/2017
I was wholly unimpressed with the scent of this cologne. For me, as ridiculous as it sounds, it reminded me of the scent of trash bags.
05/02/2017
This is one of worst scent that I've received. Is there anyway it can be returned if not I will be tossing it out. Hopefully I won't be getting anymore like this.
05/02/2017
I really didn't like this one. It's too musky for me and the longer it's on, the more it smells like pine trees.
05/02/2017
I love this scent and get compliments almost every day.
05/01/2017
i would like to rewiew it but never received in Wow!
05/01/2017
I didn't like it at first but it grew on me. Definitely a scent you put on your skin not your shirt. I can't explain why I like this...its unique and alluring. Very different than anything ive put on before. Youll love it or hate it is what im guessing but im loving it and so is my wife. Its masculine and robust. Feel like i should be wearing a smoking jacket and smoking a curved wooden pipe while wearing slippers made of the most endangered species imaginable. This is what the Dos X Most Interesting Man In The World Smells like.
05/01/2017
Did not like it the scent was too peppery and musty
05/01/2017
I would love to rate this cologne but I NEVER RECEIVED IT!!!!!!
05/01/2017
This scent really wasn't for me. It has a strong woodsy scent that I'm not a fan of. Others enjoyed the scent around me, but I wasn't a fan. I made sure to update my queue, because I didn't do that before and items we automatically being scent until I realized it. My first shipments were excellent. I look forward to my scheduled scents to arrive.
05/01/2017
I love this scent.
05/01/2017
I really like this one, for the first several hours it smells great. However, towards the end it starts to smell a bit like a hay ride. I still like it, but this is for sure one to wear in the fall and winter.
05/01/2017
Holy hell! This stuff smells great! I thought last month was good, but this is extra smooth and really light. Something I can wear ALL day and with summer right around the corner, it's perfect for a warm night out. Let me just say, the first time I sprayed this on, I found a beautiful girl's nose tickling my neck as she released a noise similar to an exhale after a cold drink of water.
04/30/2017
This one isn't for me didn't like it to woodsy
04/30/2017
Too much 'leather' for my liking
04/30/2017
Not my style. A bit too spicy for me. Smells a lot like Burberry Brit.
04/30/2017
I did not like this at all
04/30/2017
I'll be honest, I didn't like it very much..
04/30/2017
I did not like this one at all.
04/30/2017
My last three orders have all smelled the same and awful
04/30/2017
I love the way scentbird keep me alluring! N fresh couldnt keep my debonair...KHR
04/29/2017
This scent is incredible, I had so many compliments about it, most from girls they say that is very sensual and attractive, arouse women from every where, from 1 to 10 is a ten for sure.
04/29/2017
Didn't like the scent
04/29/2017
Didn't like it. Not a fan
04/29/2017
It is an interesting and complex scent for sure. For most scents it takes me a couple wears to warm up to them yet this one is still just as interesting to me as the first spray. This scent is worth trying. Just do it.
04/29/2017
Love the smell but it doesn't stay with me guess it's not for me
04/29/2017
Didn't like this one. To each his own.
04/29/2017
Great scent, lots of compliments!
04/29/2017
I Dont Digg it
04/29/2017
Wasn't a fan. First scent I've got I didn't like👎
04/29/2017
This has become my favorite for now. Sexy smell. Very manly wothout being overbearing. I get compliments regularly when i wear this fromboth men and women!!!
04/29/2017
If you want to be a trendsetter on what not to wear I would pick this!
04/29/2017
Did not like it.
04/29/2017
Not my favorite
04/29/2017
I never try this cologne before but I do like the smell
04/29/2017
Smells like total doo-doo...
04/29/2017
To me it smells like an old cigar sitting in an ashtray. I enjoy a good cigar but don't really want to smell like it.
04/29/2017
Not a huge fan. Smells like a wooden door with orange varnish on it.
04/29/2017
I wish I could write a review with no hearts or at least a "thumbs down". I misread the name and thought it was going to have orange notes. Boy, was I wrong! It smelled familiar but I couldn't place it. Then when I read the name correctly, I thought, "That's it! It smells like my uncle's shop--and he's an electrician!" 👎🏻👎🏼👎🏽👎🏾
04/29/2017
Not my favorite. I prefer a softer and sweeter scent.
04/29/2017
I really enjoy the smell of this cologne.
04/28/2017
Did not smell masculine at all. Didn't really like it
04/27/2017
For some reason my pick was deleted and this was sent to me by Scent Bird. I have huge collection of Colognes. By far this is the worst and terrible cologne i ever came across. Just 2 sprays Gave me instant headache and made me Nauseous for 4-5 hours.
04/27/2017
I left it up to Scenbird to pick my first fragrance and they picked this one.. BIG MISTAKE!! This crap gives me a headache ugh, I can't wear it... So now I've done my homework and picked out my next 3 colognes in my queue.
04/26/2017
Reminds me of the cologne they use at funeral homes.
04/26/2017
Did not like this cologne at all. Notes just wasn't for me, I like the more clean smooth smelling cologne
04/26/2017
DID NOT LIKE THIS COLOGNE AT ALL. The notes are not satisfying to me.
04/26/2017
Was a decent scent. Never got to apply it though bottle smashed into a million pieces when it fell out of the sleeve. Didn't negate points for the smashing though.
04/25/2017
Really Terrible. Can't stand it even for a second. Makes me nauseous.
03/06/2017
It's a good scent. To me it has a strong scent like cedar chips, like you are putting new bedding down in your hamster cage. I got mixed reviews on the scent, some people absolutely loved it and others were like "meh". It's not a scent I typically wear so it was good to change it up. I'll keep it around to see if it grows on me.
03/06/2017
Don't care for it.
03/05/2017
Loved it! Different and great!
03/05/2017
This is my favorite so far.
02/07/2017
it's different not what I expected. Still am unsure if it is a Buy or Pass
02/07/2017
Wasn't for me. Smelled too much like an axe body spray
02/04/2017
I like the orange factor. The problem is there is another scent that mixes with it that is a little too bitey for me.
02/03/2017
Amaze. Like a man should smell. It's oddly remenicent of something obscure. Can't put my finger on it. Like and expensive guy smoking a cigar.
02/03/2017
my favourite so far! smells delicious!
02/03/2017
Not too strong but makes an impression. Strong hint of a smokey orange peel which isnt too common and makes it unique.
02/03/2017
A truly unique scent that got me a lot of compliments throughout the day!
02/02/2017
By far one of the sexiest colognes I've worn. It's smokey citrus smell, is perfect for day or night. At first it's a rather strong scent but diffuses beautifully throughout the day. You pick up small spicy hints of vanilla and citrus. In a way it reminds me a little of Spicebomb by Viktor and Rolf Defiantly buying the full size.
02/02/2017
Wonderful, manly and sweet smelling at the same time.
01/30/2017
Kind of strange .At first I thought it smelled kind of like an old stale cigar but after a few minutes it changes and becomes a really nice Vetiver and kind of Vanilla type scent. Not an everyday scent for sure but very good for a night out .Got quite a few comments.
01/24/2017
Really nice scent, almost reminds me of spice bomb or TF Tobacco Vanille. The cologne doesn't reach out and grab as I would like it to. You have to get really close for someone to smell it. I only wear it to bed now because of that reason. Overall nice scent
01/24/2017
This was not a favorite of mine. I don't really like how mellow it is. It also does not sit well on my skin. I prefer a lighter, more bold fragrance. Worth the shot, though. Love the name.
01/20/2017
Vetiver, vetiver, vetiver. Did I mention, this is all about vetiver? Oh, and maybe a little vanilla. It's fun to sniff, mostly because I like vetiver, but I don't really want to run around all day wafting a single note in my wake.
01/03/2017
Orange, Spice and not as fresh as i was expecting
01/03/2017
I freaking love this stuff... it's my new addiction. Spicy, natural notes of sandalwood and some sort of floral undertone... I don't smell like a 12 year old wearing a cupcake or a 90 year old lady wearing her garden. And this Scentbird thing is AMAZEBALLS!!! I didn't know this existed or I wouldn't have 12 bottles of random 1/2 finished scents in my bathroom closet.
01/03/2017
Amazing!! LOVE IT
12/31/2016
Nuanced vetiver. Combined with the vanilla and myrrh it smells almost like an undertone of whiskey.
12/30/2016
Love love Love. Going to buy a bottle!
12/30/2016
Wow. This is a great manly scent that I will be able to use all winter and look forward to again in the fall. Scent starts out a little sweet, but quickly kicks in a more tobacco/leather smell that is sure to have your gal come in close for a smell. After the first half an hour, it settles into its long term notes. I find that I can get about 8 hours out of it which makes it a great value.
12/26/2016
Great unique smell fell in love with it will be ordering a full size bottle .
12/19/2016
Took a quiz once online that told me this is the scent that matched my personality. The first spray I smelled, I hated it. Then I put it on and instantly fell in love. New favorite.
12/03/2016
It has a sweet woodsy qualities that warm up on the body very nicely
12/01/2016
Nice scent.....it grows on you.
11/21/2016
Ooooh....I LOVE Fat Electrician! One of the best from Etat Libre d'Orange....and one of the best vetiver perfumes out there. This one is rich and creamy, has great sillage, and lasts all day on my skin. Definitely full bottle worthy!
11/20/2016
Loved this scent it's been my favorite.
11/03/2016
Not very pleased. Just a really strange scent.
11/02/2016
I love niche and interesting perfumes, I love classics and I'm also interested in unique and intriguing fragrances. This scent is just strange, and not in a good way. It smells kind of like a cheap gourmand soap, think orange vanilla pastry, that's been rotting under layers of mold and then someone decided to make that pastry into soap that has been used in an attempt to clean a wet dog,and is now covered in said dogs fur. Gross would not ever recommend, not even to dogs in need of a bath. 🚮
11/02/2016
Disappears almost immediately. Seems like it's watered down.
10/27/2016
*Amateur review* This cologne works really well with my chemistry, so I love it. Woody (cedar?) a little spicy too. Manly, outdoorsy, a combo of aftershave, sawdust and liquor. I would believe Steve McQueen or Kirk Douglas smelled like this. The one caveat is that it lasted about 5-10 minutes and I couldn't smell it anymore.
10/12/2016
Stinks! Definitely has a "sweaty" aroma to it. Kinda like someone put on cologne in the morning and then worked all day getting hot and sweaty. Not a pleasant smell. Wife HATES it as do I.
10/05/2016
My favorite of 2016!
10/04/2016
This scent is spicy, masculine and sexy. I got a sample and several people told me I smelled great so I bought a full bottle.
10/01/2016
Has a nice masculine smell. It reminds me of a light woodsy fragrance with a light orange finish. It definitely one of my new favorites, I only wish the scent lasted longer.
09/26/2016
Not for me. Smokey, strange vetiver.
09/20/2016
I can say that it is definitely different. It is a rather warm citrus scent, more like a smoky grapefruit. Not really a great smell for my skin, but may work for others.
09/01/2016
This is so me ! I would buy this over and over I would never smell dull again . So sexy best when you get out of the shower it last so long . Very sexy .
09/01/2016
long lasting scent !! I like it !
08/31/2016
Don't let the name fool you! This is a delicious scent! It lingers quietly in the background. Just delightful. I highly recommend this to men!
08/30/2016
The best electricians are fat electricians. Everyone knows that.
08/30/2016
One word. Awful!!
08/30/2016
Really like wearing as a female. Not long lasting
08/29/2016
Smells like burnt sage with some sweet notes. Almost like you've been hanging around people that've been smoking weed.
08/04/2016
This is really spicy. I would also have it more as a feminine scent. I found it very strong but most I asked could not really smell it. So most likely something in this I am sensitive too.
08/02/2016
Great vetiver scent
07/31/2016
Best scent I've had in a while. Spicy and tart. Awesome summer scent.
07/31/2016
My absolute favorite
07/21/2016
A beautiful creamy vetiver, with a dry woodiness and myrrh note underlying it
07/05/2016
Warm and clean with a green orange finish...
07/03/2016
Nice citrus smell, however doesn't last. But recommend. Nice scent for the office.
07/01/2016
I've gotten lots of compliments on this fragrance! It's a perfect balance of freshness and spiciness.
06/05/2016
This a great scent..
06/02/2016
Very interesting and deep scent. I get "smoky Grapefruit". EVERY woman who has smelled me in the past three outings with this scent has commented on it. That's reason alone to buy a bigger bottle!
06/01/2016
Really dug everything but the spicy, cinnamony smell after the dry down
05/24/2016
This has to be one of the worst smelling colognes EVER! Had been looking forward to receiving this for some time....totally DISAPPOINTED!
05/03/2016
Four hearts for the totally different and unusual scent - at least for me. Dries down as a slightly sweet but very identifiable cedar. Leans spicy on my clothing, woody on my skin. However, not a long lasting scent, and almost zero sillage.
04/29/2016
Love it so much, although the sillage on me is very weak. Perfect travel companion.
03/29/2016
Smells great, but does not last very long
03/29/2016
my new favorite! so sweet and complex, citrus and wood smells. love it.
03/29/2016
Very woody, cedar scent. Strong at first but pleasant after it dissipates.
03/18/2016
Love it! Different smell!
03/04/2016
smells great but doesnt last
02/29/2016
This smells like an electrical fire
02/23/2016
Smells so good. Very manly.