Estée Lauder
Modern Muse Le Rouge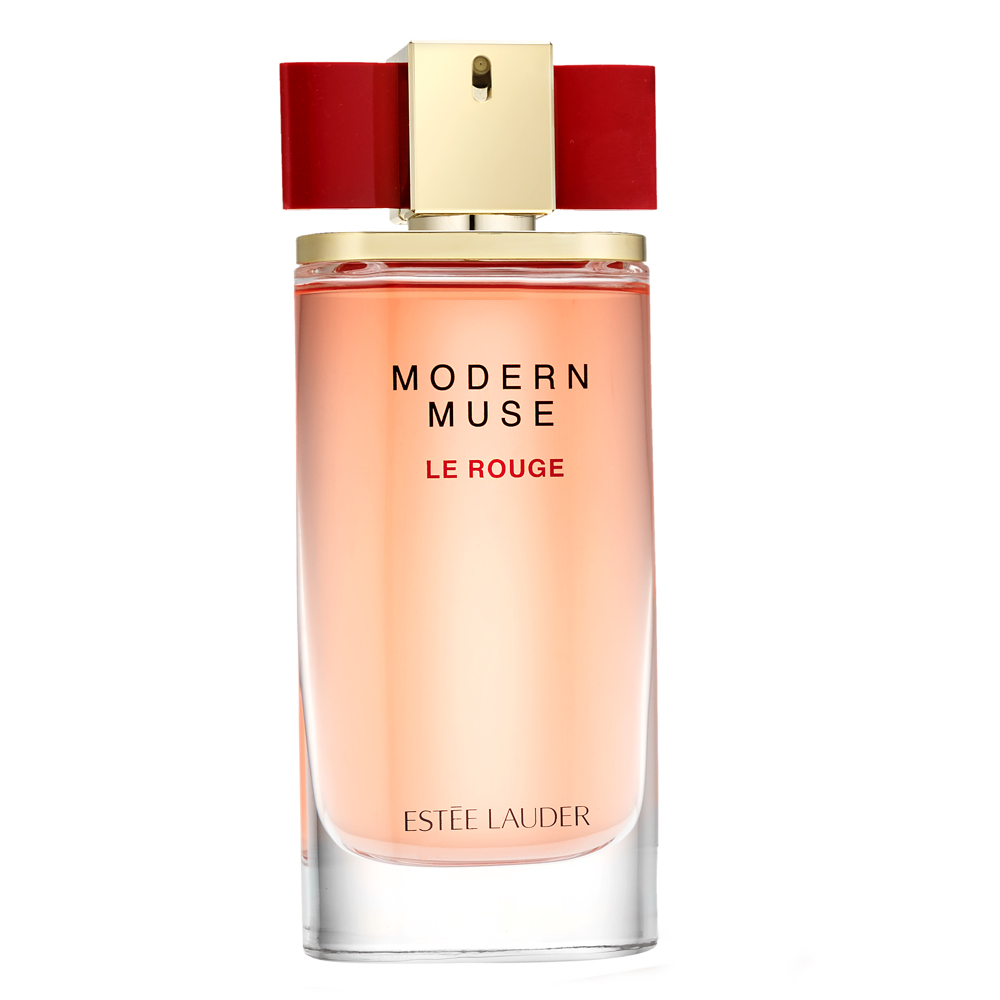 Get a 30-day supply of Modern Muse Le Rouge
for
$
14.95
Notify me once this scent is available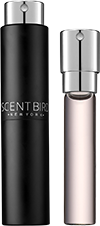 0.27 oz subscription

0.27 oz a la carte
Share and earn free perfume
Notes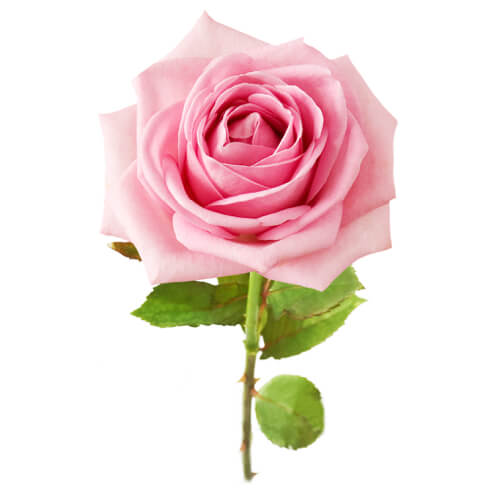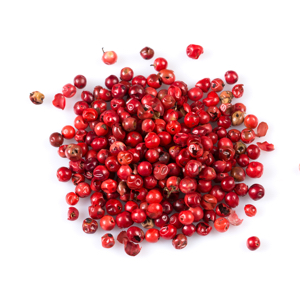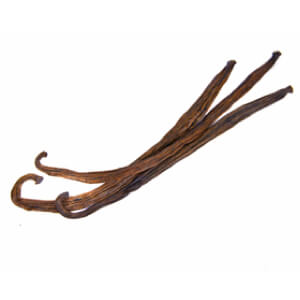 Description
Be daring. Be an inspiration. Experience the fragrance that captures your glamour, your sophistication, and your bravado. A sexy, provocative contrast of two distinctively different accords—rich roses awakened by ripe fruit and a seductive velvet cream accord—provides an intriguing dual impression. It's a true innovation in fragrance design, as complex and fascinating as the woman who inspires it.
You may also like
Modern Muse Le Rouge by Estée Lauder Reviews
12/05/2016
Love this scent! Makes me lovely!
12/05/2016
I really enjoyed this sophisticated smell last month. It gives the right amount of a strong scent to be recognized but also soft enough to be ladylike.
12/05/2016
OMG Love this smell. I loved the original Modern Muse but this is a step up. I will be buying a bottle of this in the future.
12/05/2016
I got I lot of compliments... Love it!!!
12/05/2016
This perfume is pretty strong, very heavy smell wasn't to fond of it.
12/05/2016
I love all of estee lauder, this one is a little stronger that the others but still like the smell....
12/04/2016
This is the one I have used every day since I received it. I can smell hints of other Este Lauder scents in it ... It's familiar! Love it
12/04/2016
Love it ,,smells so good !
12/04/2016
It's nice and pleasant. Light and sweet smelling. It's not overwhelming and it can be worn everyday.
12/03/2016
This perfume is absolutely sexy, sophisticated and one of my favorites❤️❤️❤️❤️❤️❤️❤️❤️❤️
12/03/2016
This is one of my favs. It's exactly what I wanted. It's not to sweet. I am so glad I could get it here
12/02/2016
Love the fragrance definitely joining the collection
12/02/2016
My favorite scent I love it an it turns heads😍
12/02/2016
The scent is lovely
12/01/2016
Its only ok. Very strong and doesn't quite smell like it does in the store, but I did get a compliment while wearing it, so I will wear it once in a while but it definitely is not for everyday wear (for me)
12/01/2016
Wonderful, beautiful! So glad I chose to sample it!
12/01/2016
Very nice. Light but again,as with all the others I have received, it just doesn't last.
11/30/2016
I am in love with this scent
11/30/2016
I love this scent. It reminds me of Jo Malone - Peony Blush & Suede. I think I want a full bottle! Perfect for every day wear, floral (rose) but musky with a leathery dry down.
11/30/2016
I love this scent! It's not overwhelming and it is perfect to wear in the office!
11/24/2016
I agree with another reviewer. This smells very musky on me. Definite no.
11/21/2016
love love love this! I get compliments ALL the time and makes me feel so flirty and fresh. I would definitely get the full sized bottle of this!
11/18/2016
My new signature scent. Absolutely LOVE this fragrance. I do not care for floral scents as they tend to give me headaches. But this fragrance does not. It has a very rich and spicy undertone and it smells amazing. A little goes a long way. Love it.
11/16/2016
Smells soft sweet
11/16/2016
I love this scent
11/11/2016
While this perfume does not smell bad, it comes off as too mature for a young woman my age. I also prefer more subtle scents, and for me this just has way too much musk and was overpowering. All in all it just didn't smell like "me."
11/08/2016
Love it!! great smell and it lasts a while!!
11/06/2016
Love this scent..not to strong and not to soft.
11/06/2016
Floral sent that last all day, many compliments while wearing this. I would recommend
11/06/2016
This perfume is warm and flirty, and the scent stays on for over 2 hours. Love it! Would definitely recommend it
11/04/2016
This is a floral smell.
11/04/2016
It's a nice light scent. Perfect for the office.
11/03/2016
Loved the scent. Lasted all day. Not overpowering.
11/03/2016
nice scent, not to heavy, stays with you all day
11/03/2016
I'm super in love
11/03/2016
Not for me- but smells great on others.
11/03/2016
Love this scent... very warm and cozy
11/03/2016
Sexy, sophisticated, yet playful sent. Absolutely love it!
11/02/2016
Such a beautiful scent. Received many compliments on my first day wearing it. It make me feel powerful and sophisticated.
11/02/2016
Wow! Smells great
11/02/2016
I absolutely love this scent.
11/02/2016
I love this sweet fragrance. It starts out strong but tones down after a little while, and lasts. If you like sweet fragrances, this is the one for you. I am very picky when it comes to perfume. A lot of strong perfumes give me a headache, but this one is just right. I have received a lot of complements!
11/02/2016
Love the scent
11/01/2016
I love this perfume! It's classy and sophisticated yet still sexy
11/01/2016
I really like the smell
11/01/2016
smell is nice...wish it lasted longer
10/31/2016
Very sexy fragrance💋
10/19/2016
rich floral and sophisticated. almost feels too rich of scent for office, but not sexy for date. not really sure where i picture wearing it, but somewhere in between, like a nicer daytime outing.
10/12/2016
LOVE!!!! I JUST WISH IT WOULD LAST A LITTLE LONGER....
10/11/2016
Solid perfume. It's very strong when you first put it on. Almost has a citrusy smell. Once it dries it's a strong, not overbearing, floral with some very light vanilla notes.
10/10/2016
I love this one. Very alluring! My husbands favorite!!!
10/07/2016
I absolutely ADORE this perfume! New favorite for sure - gonna grab a full size of it...
10/05/2016
Absolutely love it
10/04/2016
love this fragrance!! Wish it would last longer
10/04/2016
love, love, love it!
10/04/2016
I love this scent. It's not too strong and stays all day. My first scentbird fragrance did not disappoint!
10/04/2016
Awesome scent, love it!!
10/03/2016
I Love this perfume. Smells so nice and last all day. It's not strong or bland. Smells amazing.
10/03/2016
Love this!! Such a great fall/winter scent! Very sexy especially for the evening!
10/02/2016
Loved the scent of flowers. Will definitely pay a bottle
10/02/2016
Nope. Smells like grandma.
10/01/2016
Though I didn't select this as the perfume choice for the month (I did not receive the perfume I selected), I have to say I love this scent. It's fun, girly, and flirty. I would wear this every day.
10/01/2016
This is my first perfume I received after joining SCENTBIRD. It took about 3 weeks for me to receive it due to how often the company sends out shipments which was a tad frustrating. At first spray I was not happy and thought it smelt old-lady ish but after wearing it for about 10 minutes now it is growing on me. It's "ok" but I would not buy this at a store because it has a more mature women smell to it and I like more fruity and less powdery scents. My next pick is Versace Versense and I am looking forward to that one.
10/01/2016
When I first sprayed Modern Muse Le Rouge, I thought the fragrance was overpowering. However, Once it settled, it was soft and lovely. It is definitely an evening or special occasion scent, not something I'd choose for every day wear.
10/01/2016
Smells beautiful. Just doesn't last long enough
09/30/2016
I was surprised by this one. Floral but a little bit powdery the first time I smelled it. It's wonderful for a fancy night out - a little dress up and this scent will remind you of the night.
09/30/2016
My perfume does not say estée and I'm very upset. Looks to me like it's a straight counterfeit. I need answers and waiting a reply so hopefully I get a reasonable response soon. This stink is horrible as well.
09/30/2016
Will be buying the full size bottle. The smell last on me and my clothes all day long. Love the scent. it seems as though it's going to be really strong, but then it quickly tones down. Winner in my book
09/27/2016
Very fresh spicy floral last all day nice perfume.
09/13/2016
Estee Lauder's Modern Muse is already a signature scent for me, so I was intrigued to try their new twist on my favorite. I was skeptical at first as I'm rarely a fan of anything with "rose" involved outside of the actual flower. Modern Muse Le Rouge is absolutely lovely and a sexy, yet subtle addition to my perfume queue. It has a wonderful floral bouquet that continues to warm and bloom as you wear it. I believe it's a perfect invisible accessory to an evening out and would be striking all year round but its creamy undertones would warm up a fall or winter evening/night best. I feel very sexy and commanding wearing this scent and feel it would be appropriate on almost any woman, as it's dual complementary notes change according to the chemistry of whom ever wear it.
09/11/2016
Just love, love it!!
09/09/2016
I honestly cannot stop smelling this perfume! The scent is sophisticated, classic, and sexy, and it always boosts my mood when I wear it!
09/08/2016
I smell like a million bucks when I wear it
09/07/2016
I love this scent.....
09/03/2016
It's nice, nothing special.
09/02/2016
First spray and I fell in love with it.
09/02/2016
it smelled ok. not a fan of vanilla. and that's what it reminded me of. But my mom loved it.
09/02/2016
This one so far is my favorite! I have gotten so many compliments!
09/02/2016
Instead I received DKNY
09/02/2016
I have not received this. I did get a email on the 8th of August saying that it has shipped along with a tracking number. I have tracked the number and it is not found under any shipping method. My subscription fee has been debited out of my account now where is my perfume????
09/01/2016
I got this in the Hollywood diva gift set and had never smelled it. It is unlike anything I normally wear, but when I put it on it was almost intoxicating. I couldn't stop smelling my wrists!
08/31/2016
I didn't get this. I received Donna Karan's MYNY, which I love!
08/29/2016
Sorry ,I never got my perfume this month 😔
08/24/2016
You know Estee Lauder is legendary. My mother wore two fragrances: Chanel no 5 and Youth Dew by fragrances Lauder. I was never really into that perfume but I loved what it symbolized. Timelessness and Class. Now I have my own fragrances Lauder perfume and I love Modern Muse. For me, it lasts all day and sometimes until the next day. I never spray it on my clothing but as I am getting dressed i drown myself in the love of it all.
08/17/2016
I love this scent. Otherwise makes u feel so pretty! Not overbearing. The smell seemed to disappear after using it for a week.
08/11/2016
I love this scent. So sophisticated
08/11/2016
At first I was not too fond of this scent in the bottle & would not spray it on😔. However, a week later I took a chance and tried it on, and with the mixture of my body chemistry this scent smelt much better on. I get many compliments everytime I wear😊
08/06/2016
Really didnt care much for this scent. I gave it to a freind it was to strong for me i got it thinking it would smell like the regular modern muse but it didnt
08/05/2016
Excellent Perfume
08/04/2016
I like it, but definitely not my favorite. The rose smell is too over powering, overtakes all the notes.
08/04/2016
OMG I adore this fragrance! I'm not great at deciphering what it smells like -- but it's modern, it's young, it's elegant! I'm buying the full size for sure!!!
08/03/2016
I want a HUGE bottle of this! I am so glad I got it. I LOVE Scentbird. I am hooked!
08/03/2016
I felt it was too reminiscent of the overpowering perfume ads you get in magazines.
08/03/2016
It smell pretty but after a while the scent doesn't last it fade away very fast. Also I don't think this sent is for me it reminds me of the first day of school when all the teachers had on this perfume. It hit your nose as soon as you walk into the class room.
08/03/2016
Pleasant smell, didn't last long but I didn't enjoy the scent
08/02/2016
Very feminine and elegant. Beautiful fragrance for all day or special occasions
08/02/2016
Just received my first shipment love the fragrance. Can't wait for the next one.
08/01/2016
Love this perfume!!
08/01/2016
Definitely not what I expected smells like something my grandma would use.
08/01/2016
I love the smell and it last long.
07/31/2016
Very feminine and sexy scent. More suited to evening wear for me. It's a bit strong for the day time. I really love it though. Florals and fruits and patchouli.
07/31/2016
I'm 28 and this is not a scent for someone my age. It smelled like an old lady perfume. I did not like it at all. I also showed my friend, she also dislikes it. I don't think I would ever wear this. I didn't even try it on my skin for fear of smelling like an elderly lady.
07/29/2016
Lovely, fresh scent . My favorite so far.
07/29/2016
love the smell
07/29/2016
OMG THIS SMELL IS EVERYTHING!!! IM ORDEEING THE BIGGEST BOTTLE I CAN FIND..
07/21/2016
Maybe it's just on my skin, but to me, this smelled like something an older woman would wear. I felt that it was too strong and had that typical "alcohol" smell that older perfumes seem to have. As it wore off, it was more tolerable, but for the first few hours, I was not happy.
07/18/2016
A bit too sweet/fruity for me.
07/17/2016
love it, receive many complements when wearing it. It is strong at first but tones down as the day goes on, scent lasts all day.
07/07/2016
Awesome love it!!
07/06/2016
Very strong...definitely a winter fragrance. Lasted a long time.
07/01/2016
Love scentbird and love their collection
07/01/2016
Love Scentbird and loved the perfume!
07/01/2016
Not a big fan. It's too strong.
06/26/2016
me encanta tiene buen fijador y dura muchísimo
06/26/2016
Starts off a little strong but the scent doesn't wear off. My husband really likes it and women of all ages always stop to ask me what I'm wearing. Very classy scent.
06/24/2016
This scent is perfect!! everything blends well. I received compliments all day...LITERALLY!
06/24/2016
This also came in the Hollywood Diva Set! It is a sensuous, delicate, ladylike perfume! It's not so soft that you forget you are wearing it! It's floral but fruity too but one doesn't over power the other! It's a very pleasant fragrance that doesn't shout out too loudly yet the projection is there!
06/14/2016
The scent was a little strong. However, I will wear on date nights with my husband/
06/11/2016
Absolutely loved it my favorite to so far
06/10/2016
Absolutely love this! The sent makes me feel even more sexier when I wear it.
06/07/2016
I love this scent. I have already added to my que again.
05/23/2016
I LOVE this perfume! It is my favorite perfume that I have received so far. It has a strong rose note, but not in an unpleasant way. It's a strong scent overall and lasts for a while. I am strongly considering buying the full size bottle.
05/20/2016
I bought the perfume sample set with this fragrance in it. I did not have high hopes for this one, but I sit here with it on today at work and this one did not disappoint at all. Now I know many will say it's perfect for date night and it is, but I wore it to work. I love it. It is strong, but I like stronger smelling perfumes because I want the scent to last as long as possible. This one dries down perfectly.
05/13/2016
Smells expensive! Love it!
05/07/2016
Absolutly divine scent i love it you must try
05/04/2016
I love this scent!
05/03/2016
This perfume is strong when you spray it at first but once it wears a bit it smells amazing and not super strong or annoying, id say give it 10 minutes though! Great perfume though this is coming from a picky person lol
05/02/2016
Smells very musky with my body chemistry after a few minutes. Will have to share this one with a friend.
05/01/2016
Absolutely love this perfume. Was looking forward to trying it and it did not disappoint.
05/01/2016
It was smells good but doesn't last that long
04/30/2016
I really like this! It was part of the 3pc Hollywood Diva Set! It's Light, Airy, Powdery & Beautiful! It has good projection & staying power! **Tidbit- If you put some none scented lotion in your hand & spray your Perfume in it mixing the two then apply should give longevity to your fragrance!
04/29/2016
Love love love. I absolutely love this sent. Its the first I've received and I've always wanted to try it. I wish it was less expensive, $110 for the 3.4oz bottle at Macys. Something I cannot afford so I'll just stick with my. Scent bird for now ☺
04/25/2016
Very strong, I did not like this scent at all.
04/23/2016
My name is Rosalyn Hawkins I,all have to get back to you'll number 404 - 988-8517ok!! I will be ordering !!! Moo
04/10/2016
This one is sexy and flirty. Good for every day use and can be used for date night as well.
04/07/2016
This has a soft but strong smell. No sweet hints.
03/30/2016
It's a very sexy fragrance great for the evening.
03/29/2016
I love the smell. Very sweet and delicious!
03/29/2016
I didn't care for this! Too strong!!
03/29/2016
OMG IM ADDICTED IM GETTING A BIG ONE MO REGRETS AT ALL SMELL SO DELICIOUS
03/29/2016
Nice scent but not as "rosy" as expected. Also did not last very long on me.
03/29/2016
The first time I tried this perfume, it was a quick spritz on the wrist before leaving the department store. I loved it so much that I had to go back and get the name so I could try it (here) first. I was so excited when it came, Immediately unpackaged it and took a whiff right from the sprayer. My heart sank; It didn't smell good. Buuut it smells AMAZING on!
03/29/2016
It's ok. It smells like a perfume my mother use to wear back in the day
03/29/2016
This scent is definitely too strong for me reminds me of Angel. One spray will be enough to last a whole day. It does not smell bad at all. I am giving it to stars because for me it's too strong
03/29/2016
Love the smell. Very fresh and light and it last all day long
03/07/2016
sexy yet classy, mature but not fruity. The scent lingers all day and does not change.
03/05/2016
This perfume is great!! It's strong yet sexy and sensual!!! I've shown each of my friends!!
03/04/2016
I love can be a night time fragrance .....But I wear it anytime of the day
03/02/2016
omg this smells absolutely divine and beyond classy. definitely going to be purchasing the big bottle and making this a signature of mine.
03/01/2016
Very surprised I liked it, most of time this kind of scent gives me a headache. A spring/summer scent in my opinion. I will re-purchase when out
02/29/2016
I really loved this perfume, enjoyed wearing it!!
02/29/2016
Floral and a bit powdery on me. Nice, but not one I would turn to over others.
02/29/2016
Estee Lauder has done it again! a very feminine sweet floral not overpowering sent thank you scentbird I will be purchasing a full size bottle
02/22/2016
This scent is very sexy! I originally went to Macy's to purchase an item that is a favorite of mine's, only to be introduced to this scent at the counter. I sprayed it on a perfume paper stick and was pleasantly surprised! I received a good sized sample from my local Macy's in a complementary gift set. This one has lasted on me for a few hours, which is good for me because I am only out for that amount of time. Definitely has become one of my favorites!
02/10/2016
From the reviews, I was excited to try this fragrance. I did not like it all. It smelled sharp on my skin and very strong. I tried my best to keep it on, but I eventually had to wash it off. It might have been my body chemistry and preference, but I hated this perfume.
02/07/2016
I like it because it smells sort of like vanilla with hints of floral
02/06/2016
Love it!! I wouldn't say it's for casual everyday wear but perfect for something like date night.
02/03/2016
This is by far my favorite Estee Lauder perfume! Its amazing!
02/03/2016
While I don't love it as much as Lauder's classic Beautiful, it is still a very nice scent.
02/03/2016
LOVEEEEEEEEEEEEEEEEEEEEEEEEEEEEEE
02/02/2016
The perfume scent was amazing I highly recommend it definitely thinking of purchasing the full size.
02/02/2016
I really like this scent. It is not over powering. You can wear all day.
02/02/2016
It's a very classy sophisticated flirty scent. A little bit goes a long way! It has a very beautiful potent opening and when it settles omg it's absolutely lovely! I had to get a bigger bottle. I got the set with the lotion and the smell lasts all day. It's a definite keeper in my collection!
02/02/2016
lovely scent, last all day!
02/02/2016
Love this perfume. Smells very pretty.
02/01/2016
SMELLS SO DAMMMMMN DELICIOUS. DONT JUDGE BASED ON BOTTLE SMELL, PUT IT ON TO REALLY TRY IT! IT'S AMAZING. A LITTLE BIT GOES ALONG WAY, TWO SPRAYS LAST ALL DAY
01/30/2016
very nice scent, like it
01/29/2016
This perfume is so amazing when you first spray it, it's light soft, sweet and feminine. I wore it as my work scent and I got so many compliments. The only drawback I have the staying power is not very long and it doesn't travel with you, I like my scents to follow me this does not do that. But overall if someone bought this for me as a gift I wouldn't be upset in the least.
01/29/2016
Inbetween soft and vibrant scent. Nice!
01/22/2016
I got this perfume in a gift set and did not expect to love it as much as I do! It's not an old lady rose smell- it is very sweet and delicious. I wear this perfume when I want to feel classy :)
01/16/2016
OMG all the perfumes I revived are awesome. ESTEE LAUDER Modern Mise Le Rouge smells delicious
01/15/2016
This is a very pretty scent, a nice departure from all the fruity/sweet options that seem so popular. I prefer the original Modern Muse personally but then I haven't been into florals since my twenties and this has a big rose/floral hit in the opening I don't care for. I knew this was likely due to the description but thought I'd give it a go. To me, this smells like the original Modern Muse with a splash of Beautiful - also by Estee Lauder. I'd enjoy smelling this on someone else but not to wear myself. Glad I tried it but won't buy a full size.
01/07/2016
Smells great. Just wished it last longer.
01/06/2016
Such a good scent
01/06/2016
This is my favorite Estee Lauder fragrance ever. It starts off a but strong but after about 15 minutes it is great!
01/05/2016
Love this scent. It's feminine but with an edge and appropriate for all seasons. Will be getting a full size and adding to my everyday rotation.
01/05/2016
i love this scent it smells lovely and it last long . classy.
01/03/2016
I absolutely love this scent! It just smells like luxury department store. My only complaint is that I don't feel the scent last all day.
01/01/2016
Nice floral scent. But didnt last long.
01/01/2016
This smells really nice but it's not as much of a winter scent as I thought, maybe better for spring time.
01/01/2016
Wait for it. For the first couple of minutes, the rose notes are overwhelming. But then it all blends together into lovely femininity. A little spritz is all you need to turn heads...too much and no one will want to be stuck on an elevator with you. It surprisingly lasts all day. Be prepared for compliments from strangers.
12/31/2015
Been in love since trying a sample from Macys. It's a sexy but feminine smell at the same time. A little goes a long way. Last all day. You won't regret this one.
12/30/2015
the scent was very sweet and warm and I love it. Anissa
12/30/2015
Exquisite , pretty, sophisticated scent, Loveeeee this scent
12/30/2015
It smells soooo good! When I'm wearing it I get tons of compliments.
12/30/2015
The fragrance is a nice, everyday scent. Appropriate just about anywhere - but the scent doesn't last terribly long for me.
12/30/2015
I wish I knew. Prada L'eau Ambree was sent instead of this one.
12/29/2015
I love this perfume. It's light but long lasting. The first initial smell is rose then you get a very sweet raspberry. It's nice. One of the ONLY Estee Lauder fragrances I actually like.
12/28/2015
Smells so sexy and elegant. Lasts a long time!
12/28/2015
This was my favorite fragrance purchase in 2015. Just a beautiful scent that really settles in nicely on my skin. I like Le Rouge much better than the original Modern Muse...This is a great one!
12/28/2015
A very beautiful scent.
12/27/2015
Gorgeous scent, I see alot of people purchasing this and got as xmas gifts. Beautiful I love this on me
12/08/2015
I received so many compliments on this perfume. I had been wanting to try it for a long time and am so happy that this was on scentbird!
12/07/2015
LOVE LOVE this fragrance.
12/06/2015
I FREAKING Lovw This Perfume So Much. I Graduated To Buying A Bigger Bottle(3.4 oz). Such A Pleasant & Long Lasting Scent
12/04/2015
I started out loving the unique vanilla/rose combination, but after a few times of wearing this perfume, the rose scent was just too overpowering on me. I'm glad I got the 30 day trial size from scent bird rather than buying the full size bottle. If you are sensitive to florals, be careful with this one! A little bit lasts a LONG time!
11/30/2015
My new favorite :)
11/26/2015
This is one of my favorite scents right now. I love the floral and fruity notes blended together. Its a perfect scent for those that want something more mature but still want to hold on to their youth. It is a very strong long wearing perfume. A little goes a long way.
11/25/2015
It's okay I liked it but nothing to write home about.
11/24/2015
Love this perfume! It is elegant and warm.
11/18/2015
I am so happy I chose this perfume! I'll definitely be buying a bottle. The scent lasts throughout the day, and it's beautiful. It softens a bit, and it isn't as strong as Modern Muse, but it is wonderful. All I can think of is elegance.