Escada
Magnetism Get a 30-day supply of Magnetism
for
$
14.95
Notify me once this scent is available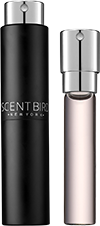 0.27 oz subscription

0.27 oz a la carte 2.5 oz bottle
Share and earn free perfume
Notes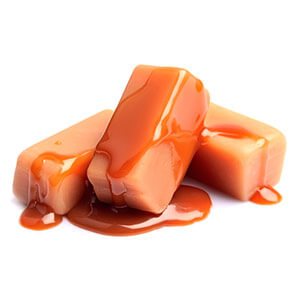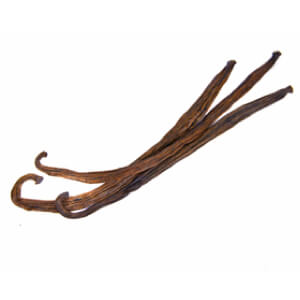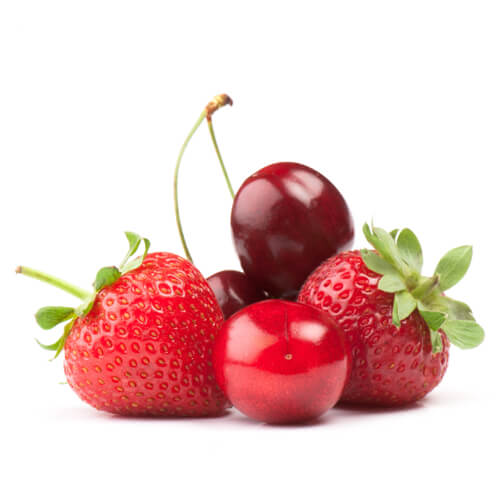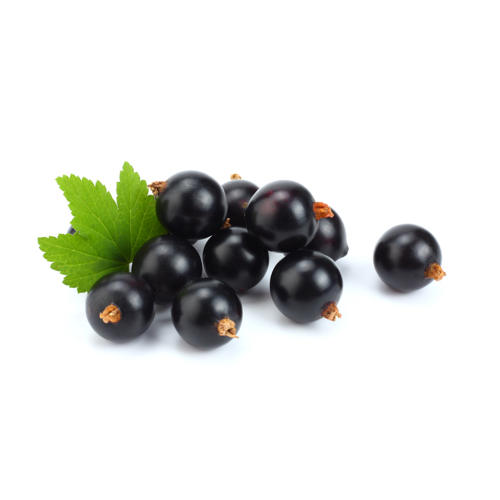 Description
Contemporary oriental, sculptured like a precious gem, evoking the power of attraction from a crystal, this scent conveys a feeling of energy. Pure and simple in its modern design, it is also multifaceted and ultra feminine. Notes include leafy greens, basil, freesia, black currant, plumberry, jasmine, immortelle, muguet, blond woods, iris, almond blossom, amber, musk, cashmere vanilla, and sandalwood.
You may also like
Magnetism description
Escada's Magnetism is a wild, all-night party of gourmand, green and floral notes. The first half hour of wearing Magnetism feels like the giddy rush of just having arrived, and abruptly walking into several different conversations occurring at the same time. You can't track everything happening in the room, but the frenzied, energetic, welcome is contagious and fun.
Typical base notes are tucked into the heart, and floral heart notes make a cameo in the top of the fragrance. All this reconfiguring of the perfume pyramid makes for a daring, unusual, and fun new scent experience.
To start off, Magnetism pulls sweet, plush freesia up from its normal zone in the heart of a floral fragrance, and pairs it with a strong, aromatic basil. There's also a "greens accord" in the top whose tart, grassy profile courageously tap-dances with the freesia's sweet, powdery, and full texture. Notes of taut blackcurrant and plumberry take turns guiding the opening between a lush sweetness and sharp, aromatic spice.
The heart is equally compelling and strange. Jasmine, immortelle, lily, iris, a blond wood accord and almond blossom all flow together in the middle phase, and repeat the unique clash of character that the top notes display.
The weight and feel of Magnetism is profoundly creamy, from jasmine's buttery, full, sensuous profile adhering to the almond blossom's already rich and sweet personality. Floating above this decadent white floral atmosphere is the faint starlight of soft lily, immortelle, and a strong, velvety-smooth iris note. The iris slowly fuses to the bleached blond wood and creates a pleasant, arid background amid all the buttercream floral intensity.
And just like any fantastic party, the heart of Magnetism has plenty of stamina and stays in its "meet-and-greet" mode for a long time on the skin. If your idea of scented socializing is to hug the wall and not make eye contact, this perfume will be happy to call you a cab.
The dry down phase is where the chill out room sets up. It's a straight-forward blend of amber, musk, vanilla, and sandalwood. And even though most of these base notes are never shy or reserved in a scent, yet in Escada's Magnetism, they are gentle shadows of their normally opulent selves.
Read more
Magnetism by Escada Reviews
11/16/2017
This was my first attempt at Scentbird and I'm so glad I read all the reviews. I LOVE this scent and mainly chose it because of the fresh not too overpowering descriptions. I have been spraying it on everything. Lol
11/12/2017
Absolutely love! Not a strong scent but you definitely know it's there!
11/09/2017
I'm in love with this scent I bought the big bottle
11/02/2017
Smells like an old lady right when I spray it but after a while it smells a little better. Overall I don't really care for this one, it was my first so hopefully next month is better or I will probably cancel and go back to using my usual perfume
11/01/2017
I don't like this one at all. It smells like an old lady perfume.
11/01/2017
I don't like this one at all. It smells old lady-ish.
11/01/2017
A little old ladyish... powdery. I usually like Escada but this one wasn't similar to the other vibrant fresh scents I've experienced with Escada in the past.
11/01/2017
It's ok not my top favorite but I do like the smell...
10/31/2017
I love Escada period! This is one of my favorite scents!
10/31/2017
A very sweet fragrance. Sweetness reminiscent of the original Pink Sugar or Black Opium from Yves Saint Laurent. I never used to like a scents like these, but I'm finding they work great with my personal chemistry and are pleasant. Doesnt hurt that my husband is very drawn to them, too. Ha ha. However, for those not agreeable to sweet fragrances this will be a hard pass.
10/31/2017
This one is my Fav !!!
10/31/2017
I love absolutely love this scent! My favorite one by far.
10/31/2017
The scent is okay. I feel like it has a weird smell when I first put it on. The scent changes to a more pleasant smell but I feel like it does not last that long.
10/27/2017
Love Escada Magnetism , it's one of my favorite perfumes. I smelled it in a catalog sample a few years ago and had to have it so I bought a bottle. It's smells so sweet almost like cotton candy.
10/22/2017
I was really excited to try this perfume, because I love Escada. However, I was underwhelmed and disappointed. I like the smell, its just not my favorite. It almost smelled cheap to me, it is sweet but very familiar. It reminded me of an old Rue 21 perfume that I had in high school. Not my favorite. Will not be purchasing in the future.
10/17/2017
Totally love this scent. I've been wanting to try it fir a long time but couldn't find it. My fiance likes it too!
10/06/2017
Disregard my last comment wrong perfume I reviewed! This perfume (Escada Magnetism) is very fruity but I like the smell over all.
10/06/2017
Very sexy smell, sweet scent but not very fruity which is nice.
10/06/2017
I like this perfume. It seems light sweet and warm. I just put it on and will see how I think of it all n a little while.
10/05/2017
I love Escada, but this perfume is not for me. It has a floral scent but I also pick up on a little musky scent. My sister said I smell like an old lady when I wore it haha
10/02/2017
I love this perfume! It lasts all day, initial notes are a flowery deep vanilla musk. It smells age appropriate, like date night, much more complicated than a light fruity perfume which I adore. Note- for many who have reviewed this and gave it a terrible score, they have said that they didnt like it for notes of sandalwood or something similar...the scent notes are in the description of the perfumes when you add them to your queue.
09/10/2017
This one was not at all for me. It is very strong like baby powder and musk. I would even sit next to someone wearing this its that bad.
09/06/2017
This perfume smells strongly of baby powder. After I sprayed it my husband asked why I used baby powder when changing my baby's diaper. If you like baby powder smelled perfumes, it may be for you but it is not for me.
09/05/2017
I did not enjoy this scent. It's got a lot of vanilla, musk and sandalwood in it and I don't love those smells. But, it is a well layered scent and it lasts all day.
09/03/2017
I love how it lasts and smells like I am ready for the day. Lots of compliments. I dont have to wear a ton. A winner for me.
08/31/2017
I love this scent!!! A soft and clean scent.
08/30/2017
I love this scent it has a crisp clean lingering effect that lasts! I am absolutely in love with this one it's summery and sexy! This scent is perfect for a date night or to wear to the offfice will definitely order again!
08/29/2017
I love this perfume! It lasts and smells gorgeous. I would say it is more of a special occasion perfume.
08/29/2017
Beautiful and subtle fragrance. Last all day.
08/28/2017
Love the way it last and the nice compliments I'm getting
08/27/2017
Love it!! One of the best ones I have gotten so far!!!
08/26/2017
Long lasting, very feminine! Love this scent!
08/23/2017
I love this one! sweet smelling and long lasting <3
08/21/2017
Love. It's a little powdery but not overpowering. Very fresh! I will definitely purchase a full sized bottle!
08/21/2017
Reminds me of a sweet powdery smell.
08/20/2017
Smells too much like sugary candy. Not a scent I like to wear...normally I love Escada fragrances but I like their fruity floral scents much better than this one.
08/17/2017
This perfume reminds me of a sweeter version of V&F Flowerbomb, There A LOT of notes in this juice... Like everything but the kitchen sink... (magnolia, iris, green leaves, freesia, basil, jasmine, caraway, heliotrope, lily-of-the-valley, rose and almond blossom; base notes are sandalwood, amber, patchouli, musk, benzoin, caramel, vetiver and vanilla. ) It almost smells like it has too much going on, but then it somehow finds balance and makes sense. I think its a really sexy perfume. Great for date nights.
08/17/2017
Its not bad. Just not exactly what I like wearing. Im one to think outside the box and explore new things, but this one just isnt for me.
08/16/2017
Love this one! Doesn't fade fast but isn't too much either.
08/15/2017
Love love love this scent! It's so hard for me to find scents that smell good on me! I might love it but when it's on it smells awful but this one works really well for me and I love it!! Looking forward to trying more and I might actually buy this one!
08/10/2017
This is the first fragrance received from Scentbird. Just subscribed and LOVE this scent! It is perfect for me, and I'm excited to see what next month brings!
08/10/2017
This was my very 1st subscription order. I ordered a familiar fragrance to test the integrity of this company and they exceeded my expectation. This fragrance had "TESTER" quality.
08/10/2017
Has an old lady smell..scent does not last...not a fan :(
08/06/2017
It is just not for me.
08/03/2017
So warm and delicious smelling! I love it!
08/03/2017
Perfect scent for me not too robust
08/03/2017
Gorgeous scent. Perfect for summer. Floral notes, ocean mist; simply perfect. One of my new go to fragrances.
08/02/2017
Love, love this fragrance.
08/02/2017
I think having been left in a black bubble mailer and then in a black mail box on a hot day changed the chemistry of this perfume. I have worn this scent for several years but this bottle didn't smell the same. I may reconsider maintaining a subscription in summer months.
08/02/2017
I absolutely love this perfume! It smells a little sweet, but not overpowering.
07/31/2017
This fragrance is not woodsy, it is over powering and vanilla with flowers. I hated it
07/27/2017
I love this it is so different and smells different on then in the bottle.
07/26/2017
nice scent. doesn't smell like everything else.
07/25/2017
Loved the scent but didn't seem to last long at all
07/23/2017
I didn't like this fragrance
07/20/2017
This was my 1st scent and I ordered the wrong one from escada. This one smells like an old lady. I may not love it but i know i can give it to my mom and she will. The especially is what i smelled before and is much more youthful.
07/12/2017
This was disappointing as it was my 1st scent. Didnt love it, didnt hate it, it was just okay. ÷)
07/12/2017
I love this scent, it's a perfect summer scent! It's not heavy, it's fresh and clean! Definitely for the summer
07/12/2017
I fell in love with this scent. So far my second favorite that I've picked. The smell is not over powering and it last a long time. I received many compliments and many people asked what perfume I was wearing long after i had sprayed it on.
07/11/2017
At first.. I really liked the way it smelled!! But then the third time I used it, it smelled really powdery to me. I don't mind wearing it here and there but I don't think I would make it my first choice. It has a good sultry scent with a touch of baby powder!
07/11/2017
When sprayed, the perfume has a strong floral/baby powder scent which is nice, but I absolutely love the smell a few minutes after it settles on my skin. However, if you are looking for a long lasting perfume, you may want to skip this one.
07/05/2017
another sent i love light and very soft
07/05/2017
I love this fragrance I just wish it lasted more than 20mns. I have to keep spraying and it's done before you know it.
07/05/2017
I've always loved this perfume. I still love it. The sweet notes work well on me, but aren't too juvenile in smelling like cotton candy. Love it!
06/30/2017
I loved this perfume!! I can see why they call it "magnetism" it is exotic, and alluring. The vision I get when I spray it on is one of high class. I can see a very successful business woman feeling confident in this scent. If you like light, and clean with a hint of fresh flowers I would highly recommend this scent.
06/29/2017
This is an interesting scent, slightly too mature for my taste. I don't hate it but i definitely don't love it either.
06/28/2017
I thought this was a fragrance I knew already and had loved, but it wasn't, so this review may be a little more harsh because of that. All that aside, I'm not a huge fan of this fragrance because it smells like an old lady. Very floral, and musky. if you like that, you'll love this.
06/27/2017
Love this scent! Light without an overpowering scent. My husband kept telling me "you smell wonderful". What more could a girl ask for ?!?!
06/24/2017
I have not found an Escada perfume that I didn't love. I've worn this scent since high school. It's always been on of my favorites.
06/21/2017
I love all escada products, I have not found one that I haven't loved! They are so refreshing & perfect for a spring/summer scent!
06/11/2017
I absolutely love this scent! It's sweet without smelling like a bakery, and it lasts all day. My hubby really liked it as well😊
06/10/2017
Really like this one! Nice light citrus/flower scent. Perfect for summer and the office!
06/10/2017
Really like this one. This was the first time I got a compliment from a stranger about my perfume. I get a lot of caramel and vanilla notes, with just a touch of berry. Very sugary, which I don't always love but it works here. It also lasts quite a while - it's still going strong when I get home. The one real downside is that goes on REAL strong, even with a light touch. You may want to avoid enclosed spaces when you first put it on/public spaces where someone could get a headache. After a little while it will mellow out.
06/09/2017
Awesome fragrance that's sure to get lots of compliments!
06/08/2017
I am very excited to try new perfumes. This was my first one and I really couldn't stand it. It was not for me. For some reason I smelled notes of black pepper I don't know why. My little one loved it and she has been using it every day. The smell stays on for days. It was just not meant for me. I can't wait to try the next one
06/07/2017
This is an AMAZING scent and love it dearly!
06/06/2017
I was looking for stronger vanilla notes but this was a nice change of pace for me. This was a good scent to start with.
06/05/2017
My favorite scent so far. A little spicy, a little sweet, a little floral, a little fruity. So versatile! I love it!
06/04/2017
Nice scent! Light and citrus like. Great for summer.
06/04/2017
I just got my Scent Bird and this first fragrance was to die for! I am in total and complete love with it!
06/03/2017
Loved this scent.... I haven't use this sent in years... brought back memory and I got a lot of complements from the sent
06/02/2017
I love this scent! It's sweet and flowery... Not too strong. I'd definitely buy this perfume in the store!
06/02/2017
I was very satisfied with this month's sample..i loved the scent..its sweet but not overwhelming with a hint of musk...got many compliments..would definitely buy this perfume😊
06/01/2017
Love this perfume I have had this one before but the store I got it from doesn't sell it anymore. I'm so glad I found it here
06/01/2017
I like this scent! Smells very nice. A little floral & musky but not too overpowering, IMO.
06/01/2017
This perfume is VERY sweet.......my boyfriend said it reminded him of a nursing home. :(
05/31/2017
Its a sweet smell, not strong and musky. The sandalwood is light, with the other flowery smells.
05/26/2017
No happy with the scent. Too powdery smelling. Nothing like it was discribed
05/25/2017
Smells like my Grandma
05/25/2017
Smells like black licorice and men's cologne.
05/22/2017
love this scent!!!!
05/16/2017
Not bad. But sticky sweet
05/16/2017
My favorite perfume ever! I think it smells like cotton candy and lasts all day long.
05/11/2017
I loved this scent. I would spray it multiple times daily just because it smells so fresh. I received a lot of compliments from co-workers about this fragrance.
05/11/2017
One of my favs! Can't wait for my next one
05/06/2017
This seemed very floral. It gave me a headache. It smells sophisticated and it smells good but I just couldn't wear it long.
05/05/2017
It's powdery. Then I came back to see the actual notes and I don't smell those at all. It's faint at first but then it comes back and it's changing as I'm typing this. It's not bad, but I wish I could pinpoint exactly what is going on with the scent. I wish I could smell the notes described.
05/03/2017
Not the best scent ever but not bad.
05/03/2017
This has quickly become one of my go to scents! I love this perfume! It's sexy but classy so it's perfect for the office or even date night. I just can't get enough of this one.
05/03/2017
I love all the perfumes they send me exactly what I was looking for I love it sweet and fresh scent
05/02/2017
This is my absolute very fragrance thus far. Very sexy!
05/02/2017
First spray, didn't like; but the more I used the more I got accustomed to the scent and it worked with my chemistry. I love it now. Thanks.
05/01/2017
Not my favorite at all. This was even a recommended selection. When you first spray it, it smelled like laundry detergent but after it dries and the other notes kick in, then u can smell the musk and becomes overpowering for me. (Not a fan of musk).
04/30/2017
Pretty, but more powdery than anything. Happy it didn't last long...
04/30/2017
It's ok, doesn't last long
04/27/2017
I was soooooo disappointed by this fragrance!!! I normally LOVE Escada, but this just smelled like musty laundry and baby powder. I threw it away after one use.
04/26/2017
Don't like it. It smells of alcohol and powder.
04/26/2017
Just strong enough
03/13/2017
Not what I was expecting. An ok fragrance, but definitely won't order again. Not quite sure what I didn't like, just something off about it.
03/10/2017
Live this scent! Nice sweet suttle aroma. Can't wait until my next 1.
03/09/2017
I love the smell and how its not too strong
03/09/2017
love the soft yet lingering smell ♥
03/07/2017
Rich and truly magnetic...absolutely loveove,love it...
03/07/2017
Nice and simple
03/06/2017
Sprayed it once....never again!! This smell is horrible. I would never wear this perfume and am very disappointed in this choice.
03/06/2017
I am greatly disappointed... I was under the impression that the February scent was supposed to be VINCE CAMUTO'S CIAO and I was very much looking forward to using it. This fragrance is not what I had hoped it would be. VERY VERY DISAPPOINTED :-( ...
03/06/2017
I love this smell. You picked a good one for me
03/06/2017
Lovely scent, seems to go away after a while from your skin, but it does attach to clothing pretty well.
03/05/2017
A little too powdery smelling for me.
03/05/2017
It is the best scent that I have received thus far. It's light but captivating and lingers. I love it!
03/03/2017
Loved this scent!
03/03/2017
I love this scent!!!!!!
03/03/2017
It smells super great in the bottle, but I'm not sure it mixed well with my chemistry!!!
03/01/2017
LOVE..... soft and sweet!!!!!
03/01/2017
I love the sophisticated yet flirty scent!
03/01/2017
It's OK I really want YSL black opium but can't find it on the site
03/01/2017
Smells very good.
02/28/2017
Didn't hate it, didn't love it. The amber comes through much more than I was expecting. Very warm and girly, just not very memorable.
02/24/2017
I like this one! Received compliments
02/17/2017
I liked this a lot! It didn't feel like "the one," in terms of "finding my scent," but it came close. Romantic and floral, with some spicy/woody notes to add some real sexy mystique. Lasts all day long, and felt appropriate for day and night.
02/08/2017
Love this smell! Seems like its changed a bit since I wore in in 2005. But, still smells great.
02/07/2017
I love the fragrance. Is the name of the fragrance on the bottle anywhere? l I couldn't find it. Also how many fragrances can you get in a months period?
02/04/2017
I really didn't like this one as much as I have liked my other ones. It just doesn't mix well with my chemistry. But maybe a better match for someone else
02/04/2017
Smells amazing! It's a little strong, but that's ok because I won't have to use as much, therefore it'll last longer.
02/04/2017
Loved this scent. Fresh and clean... very upbeat and playful.
02/04/2017
Didnt like the way it smelled to strong
02/04/2017
This scent was built on my favorite smells!!! It smells amazing in the bottle and on me once it settles... compliments galore...
02/03/2017
It was very strong and never really settled into a scent that worked well with my body chemistry.
02/03/2017
Love the smell of this perfume. I like being apart of this group it helps me find new perfume that other wise I wouldn't know anything about. It's also a way to try perfumes that you don't want to put money in until you know you like the smell.
02/03/2017
First one I haven't liked.
02/02/2017
Very sweet and musky. Old ladyish - first Escada that I didn't absolutely love!
01/31/2017
It was nice just not on me
01/30/2017
I will be purchasing the full size of this product. I'm in love!
01/24/2017
My first one and I am in love it's not too strong and overpowering! Very light
01/21/2017
one word: it smells AMAZING!!!
01/19/2017
I love the scent, it's not too strong, it's just right.
01/19/2017
I really like this one....it's a great pick for Fall/Winter. I think the caramel note would wear a little too heavy on my skin in warmer months. The caramel reminds me of Prada Candy, but it seems to work with my skin better and not overwhelm me (and everyone around!). The fruit and green notes blend nicely, and the drydown is great. This is one of my fave picks from the last few months! Happy to add to my collection and wear when my sweet tooth craves it......
01/18/2017
Smells lightly sweet but not over powering. So far my favorite perfume I've gotten!
01/17/2017
Not my favorite
01/09/2017
I was super excited to receive this one because I smelled it on someone else and HAD to ask what she was wearing. Unfortunately, it just did not smell the same on me. But I still like it.
01/06/2017
I love the smell and how the perfume stays on all day!
01/04/2017
Fresh and fruity with some warm tones that keep this scent very interesting!
01/04/2017
Very light fresh scent
01/04/2017
very strong perfume
01/04/2017
I like other Escada perfumes and decided to try this. It is strong at first, but then shifts to citrus notes. Eventually it settles to the vanilla cashmere powdery fragrance. Overall, I like the scent, but it does not last through the day for me.
01/04/2017
Love this perfume so much!!
01/04/2017
This perfume was recommended to me because of the other perfumes I like. All my previous scents have been sweet so I expected Magnetism to be as well, especially since it's an Escada scent. The first spray was a mistake because the fragrance has a very strong powdery scent instead of sweet. Totally not my thing and a waste of my monthly pick.
01/04/2017
I loved it!! Awesome scent!!
01/03/2017
I love it!! Escada smells amazing
01/03/2017
It was a miss for me
01/03/2017
I have received several compliments while wearing this scent!
01/03/2017
Love. Not sure if it's my all time favorite but I do love it!
01/03/2017
I actually love the scent but it was not in my queue.
01/03/2017
Nice fruity light scent
01/01/2017
Everyone loved the smell of this. It was a great mix of manly and feminine. Perfect mix.
01/01/2017
Loved this scent!!!
01/01/2017
Smells clean and fresh. Long lasting.
12/31/2016
I don't love it. But I don't hate it. It's very musky. And the first 5 seconds I hate the smell, then it mellows after a minute and it's good.
12/30/2016
I love this scent I will want the larger bottle
12/24/2016
Definitely has a green note in the opening, but it is refreshing and not sickening to me as it dries down to a sweeter, mellowed out version. It has a soft, earthy scent that plays well with the sweet notes. I do really like this, but I'm still debating whether or not to buy a bigger version. Definitely good for a change from the usual, as this is a unique fragrance for me and I can't think of another fragrance this smells similar to.
12/17/2016
This is a great simple scent for everyday wear!
12/13/2016
While I like the scent, I must say I was dissapointed to have received the exact same scent 2 months in a row!! Oct and Nov now I have of the same fragrence. x2 I was under the impression I was to get a different one each month!
12/08/2016
Love this one!!
12/07/2016
I love this scent! I used it back in 2007 and that was one of the only fragrances that I have used the whole bottle, but at that moment I looked for it and I couldn't find it anywhere. I ordered it from Scentbird and it smells just as I remember. I will be ordering another vial or the full size from Scentbird pretty soon! This is a very feminine fragrance, soft and delicate, yet noticeable and makes a great impression in others.
12/07/2016
It is a bit more powdery than I usually wear. But it is nice, I have received many compliments on it. I wouldn't have given it a shot otherwise - it has grown on me.
12/06/2016
This scent was not for me
12/05/2016
OMG I loooooooove!
12/05/2016
Yeah, haven't received it yet!
12/03/2016
Nice and sweet
12/02/2016
It is a very nice mellow everyday scent
12/02/2016
Love this scent. Long lasting and definitely made an impression.
12/02/2016
Sweet , long lasting! Very girlish
12/01/2016
It has nice subtle smell with woody, citrus and floral notes.
11/27/2016
I love this scent so much that I had to come back and purchase it again.
11/21/2016
Just received this my boy friend loves it very nice sent
11/20/2016
Every time I have worn Magnetism, I receive compliment. This is the perfect balance of warm notes that create a sexy, interesting scent. This is the perfect date night perfume.
11/13/2016
This is a nice scent. It goes on strong, but then gives a great not too overwhelming scent when it dries. I do have to reapply.
11/07/2016
I like it I don't love it, it's a nice scent
11/05/2016
I love Escada Magnetism! I have gotten many compliments. My one complain would be that it doesn't seem to last all day, but it smells so good I don't mind reapplying!!!!!
11/04/2016
I love this fragrance! It is not overwhelming and o love the spicy sent
11/04/2016
It's okay. Not too loud
11/04/2016
Lovely fragrance! Never disappointed when it comes to Escada!
11/03/2016
Smelt okay, not my favorite and it didn't last long
11/03/2016
I been a customer for 2 months now and I have not like both scents u have scent me . The first was ok ? This second was awful for me. I understand that everyone have different tastes and opinions . I even shared this last scent with friends at a house party and it was a mixed bag some liked and did not .. mayb when I first subscribed to Scentbird did not fill out the appropriate fields ?? I have been wearing Angel for 10 yrs now and totally am not a floral kinda a girl . So I am very easy going and willing always to give a product or promotion a chance . I love the concept of this whole thing and excited to try some new perfumes without spending a 100 dollars and finding out that it doesn't work with ur body chemistry and your nose !!!!!!!! So mayb the third time will be a charm for me and they will find some scents I like ., fingers and toes crossed ! Come on Scentbird give me something I will fall in love with !!!!!!!!!!!!
11/02/2016
This scent made me feel very girly and beautiful! I had so many people ask what scent I was wearing and gave me compliments.
11/01/2016
I love this scent ....it's so light..not overpowering...I would love to by the full bottle...this so far is my favorite since I started scent bird
11/01/2016
I love this scent.
11/01/2016
Very nice not to over powering good for day time!
11/01/2016
Smells good, but just not strong enough. Doesnt last all day like others do.
10/30/2016
Love this! Very delicate
10/26/2016
When I was in high school it used to be one of my favorites. Now I find it too sweet. It's not ball but just too sweet for me. I would prefer Black Opium by YSL. I tend to prefer sweet/fruity smells but this one was just a little too much for me.
10/26/2016
Not a fan of overly sweet smelling perfume and this was definitely overly overly sweet, almost to the point it disgusted me. I quickly gave it away without even trying it on myself.
10/12/2016
It had a nice smell but didn't last very long.
10/11/2016
Not my favorite.....had a old smell
10/07/2016
I really liked this one...light and fresh...my step daughter even commented on it so it can't be too bad! Thinking of buying a bottle for my mom
10/06/2016
I liked the scent it is soft and subtle. nice fragrance profile.
10/04/2016
Escada smells soooo good. The best one yet. Thank you
10/03/2016
I love this scent. It had a bit of fruity yet sensual fragrance. Perfect for day or night wear!!
10/02/2016
It's very light soft notes.
10/02/2016
Very nice really like it a lot smells wonderful.
10/01/2016
Smells woodie, a nice scent for the fall
09/30/2016
Favorite so far. Smell fades. In 3 or so hours. But it's amazing while it last
09/30/2016
This scent is divine I love how it last also. Smells amazing.
09/30/2016
It's not my favorite but it's a nice smell for a while. I don't feel like it lasts very long
09/23/2016
Powdery sweet. Clean and light. Young, but not immature. This is a really lovely scent. I've gotten lots of compliments already and I only received it yesterday! There is also a sexiness to it but nothing deep and dark like I usually go for. I prefer warmer gourmands, those mysterious blends that stop you in your tracks and make you think about what just hit you. I want to FEEL something when I inhale a fragrance, and this just doesnt do that. While I do enjoy it, it doesn't grab me, doesn't keep my interest for too long. I like it but I feel like I'd become bored with it quickly. It just isn't SPECIAL. My husband likes it though so I suppose it's not going to go to waste lol
09/21/2016
One of my absolute favorites! I love this fragrance!
09/13/2016
I am a fruity, light fragrance girl and Magnetism nails it!! Not too sweet, with just the right balance of clean and light - I'm definitely buying this one!
09/10/2016
Love this perfume! Seriously considering buying the full bottle.
09/05/2016
It's an ok scent, not my kind of perfume but it was ok.
09/03/2016
Sexually and long lasting! I love it!
09/02/2016
It was too "young" of an aroma. It nice but not for me. I like sophisticated sexy scents and this wasn't it
09/01/2016
I would give this no stars if I could and I love Escada... The smell is horribly strong and powdery
08/31/2016
This perfume smells amazing - a sweet candy scent, but it has no staying power!
08/30/2016
I love this scent. It goes on strong, but eventually becomes softer.
08/29/2016
Meh. I love Escada usually. Sad I wasted a month on this one :(
08/25/2016
I love the smell. fresh and crisp and not at all floral ( which i cannot tolerate). When I wear this someone always ask what im wearing, They love it!!
08/25/2016
This perfume goes on with a sweet smell, which I really like. But as it dries down it gets a powdery smell. I don't know how to say this without being rude, but the longer it was on me skin the more it smelled like old ladies. My husband said I smelled like "expensive grandmas", which is not exactly what I was going for.
08/12/2016
I have worn this perfume for several years now. When I wear it - I always have someone ask me "what are you wearing". For my chemistry it is just perfect!
08/09/2016
One of my favorites!! Love it!
08/07/2016
Has an old lady sent. Awful.
08/07/2016
Although I love the Escada Brand, I'm not a fan of this particular fragrance. It seems to wear off after 10 minutes of applying 😕
08/05/2016
so so...nothing too exciting
08/03/2016
This is my favorite fragrance! I just love it!
08/02/2016
Light and clean scent I love it
08/01/2016
The scent was okay,but; the smell didn't last.
08/01/2016
Beautiful smell. Last a good amount
08/01/2016
Feminine. I like it.
08/01/2016
One of my favorites! It's kinda spicy and masculine but mild enough to wear everyday.
07/31/2016
It was ok. Not a favorite. Lasted a long time.
07/30/2016
It's so sweet perfect scent for the summer I love it
07/30/2016
Smelled great but it was broken
07/22/2016
Definitely not the scent I remembered, think I either got a bad batch or they changed something...
07/20/2016
Omg!! This is the best so far OMG!!
07/20/2016
I've tried other Escada perfumes before but this is probably my favorite. You can really pick up on the vanilla and caramel. I think it's great for everyday. But my the main reason I love it so much is that it reminds me of my mom :)
07/19/2016
I have liked all ESCADA fragrances, but this one is a bit spicier than the others. It is woody and spicy, with a fruity top note that keeps it fresh and not too heavy. I wouldn't necessarily wear this during the sultry summer if I was going to be outside during the day, but it's perfect for a date any time of the year. I love this fragrance and it is priced right!! Thanks, Scentbird!
07/19/2016
This is definitely my favorite perfume. I love all the Escadas but this is heavenly. I will spray it on me just hanging amount the house because it smells so great My fiance' loves so much too
07/18/2016
I absolutely love this scent. Strong at first, then tones down. A very nice sexy fragrance. One of my new favorites.
07/08/2016
men loved this when I wore it!!!! thats NOT a bad thing!!!
07/06/2016
Just okay. Smell didn't last long at all and has a very mature smell.
07/05/2016
Great scent for someone that Iikes a super strong scent. It smells sweet a little sweeter then I would like but I can see someone enjoying this.
07/05/2016
Smells like something an older lady might wear. Not for me.
07/03/2016
Love Escada scents and this one does not disappointed! It smells a bit Sevier than some of the others, but I wear it everyday.
07/02/2016
When I first sprayed it I was smelling a bit of pine sol. Once it was dry it was really nice.
07/02/2016
May be my favorite thus far....
07/01/2016
It's ok but no staying power.
06/30/2016
Powder at first then has an sweet side love it
06/24/2016
Something about this perfume that ... is very unique! It changes scent every time I use it! Vanilla scenty smell with something extra! It's really light.
06/21/2016
Perfect blend of everything for someone that can never decide their favorite base scent. Feminine, sexy and delicious.
06/21/2016
Perfectly sweet and spicy! It has the perfect amount of fruitiness without being too intense. Definitely a new favorite !!!
06/21/2016
I like this scent very much. Spicy and rich. With a nice smooth sweetness. A little goes a long way. My only complaint is that there is a powdery undertone that doesn't suit me, makes the scent feel a bit too mature. Otherwise a great daily or date night scent.
06/17/2016
Perfect in every way. I was so sad when Escada Collection went away, it was my favorite perfume. Magnetism has the same feeling in a light/elegant scent!
06/15/2016
Perfectly sweet and sassy! I have been asked about this scent everytime I wear it by both males and females... It's sweet without being too youthful, it has a perfect amount of musk or spice without being too overbarring. Definitely a new facvorite!
06/04/2016
Love this soft scent
06/03/2016
This scent was really reminiscent of Gucci Rush to me. It has a great spicy quality while still being feminine.
06/02/2016
This has been my favorite scent so far. It smells delicious. Its perfect for daily wear or a night out
06/02/2016
My favorite fragrance thus far!!!! Its very sexy....perfect for a date night. Tru
06/01/2016
It was my favorite so far!
05/31/2016
30 year old perfume
05/31/2016
I purchased this scent years ago, but never really wore it. I read on here how many women enjoyed the scent, so I decided to purchase it again. To my surprise, I like it even better now that I'm older. It has somewhat of a sweet scent to it and smells a little mature. Not in a bad way though. It smells different then other fragrances that I have.
05/18/2016
Very sexy, lasts a long time. I get a lot of compliments from males when I wear this!
05/15/2016
I LOVE this fragrance!!!! It's unique, fruity, sensual. All my favorites rolled into one.
05/06/2016
Love this scent.. I can't wait to try other Escapes scents.. Very light fragrance.. Very pretty smell.. Absolutely. Love this.. ❤︎ my new favorite...
05/06/2016
I just bought this through here.. It is absolutely fabulous.. Love it. It is by far my absolute favorite so far.. It is so good that I put it back in so I can get it once again on the plan..
05/06/2016
Very sweet and light! Great day time perfume!
05/04/2016
Love this! Sweet, spivey, and lasting. Perfection!
05/03/2016
LOVE THIS!!! Warm and sweet-similar to Prada Candy but not as sugary sweet-and super sexy! Great for day or night!
05/01/2016
Love this scent! Very sexy and feminine. So many compliments when I wear this scent