Escada
Joyful Get a 30-day supply of Joyful
for
$
14.95
Notify me once this scent is available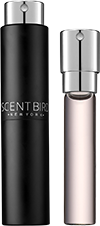 0.27 oz subscription

0.27 oz a la carte
Share and earn free perfume
Notes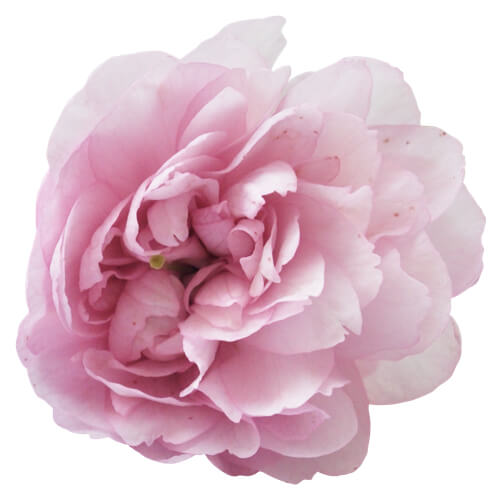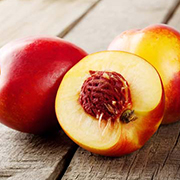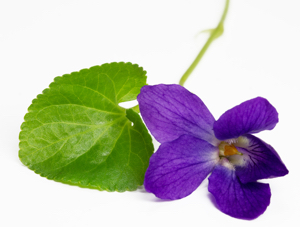 Description
ESCADA Joyful is inspired by positivity and a joyful spirit. The luminous scent embodies the beauty of a bouquet of flowers. Bright, fresh blooms of jubilant pink peony release a sense of elation. Juicy blackcurrant sorbet adds a cooling top, and the warmth of honeycomb and sandalwood give depth to the floral notes. The fragrance embodies beauty and confidence and invites you to experience each day filled with joy and positivity.
You may also like
Joyful description
Escada's Joyful is a joyous rainy day in a bottle. It is a light, dewy floral scent memory of skipping puddles on fog-shrouded streets, the quiet scent of wet concrete and the soft sound of water dripping from the eaves of houses.
Black currant sorbet, mandarin and melon are the top notes, with black currant being the most noticeable. Right away Escada Joyful fashions an introspective vibe, with the dry bite of the currants given priority over the bright acidity of mandarin and fleshy sweetness of melon. The fruit notes are extraordinarily light, fleeting background flourishes so the blackcurrant sorbet can take center stage as Joyful opens.
The heart shifts into an all-floral mode, with a demure and nonchalant bouquet of violets, pink peony and pink freesia, magnolia, and cyclamen. The violet and magnolia are the strongest in this bundle of soft petals, and the boisterous, giddy freesia is content to stay in the second row of this floral family portrait. Escada Joyful's heart relies on quieter floral tones to tell its story – there is no jasmine, rose, or gardenia, and the bold absence of their sultry, sweet, silken textures is refreshing. Joyful's heart offers a different kind of perfume profile, abandoning the quick fix of simple sensuality to celebrate the wonder of subtler, more complex possibilities.
The dry down arrives in its own time, with a trio of moss, sandalwood, and a delightfully winsome honeycomb accord. These base notes continue the gentle texture of this perfume, and the natural sweet, smooth facet of sandalwood matches the honeycomb's low-key gourmand style well. Even the longer-lasting notes anchoring the transparent floral heart slim down to their most carefree essences.
What makes this scent different and unique is its confident reliance on florals other than the big three of rose, jasmine, and gardenia to advertise its charms. Escada Joyful is a feminine perfume with enough faith in its own subtle strengths to leave the Big White Floral feel behind and offer a new discovery for floral scent fans. Escadas Joyful wears as lightly as a single raindrop falling on a 2nd story window, and has within it the same joyful wonder as witnessing a gentle storm from the cozy, warm room that the window shares.
Read more
Joyful by Escada Reviews
11/15/2017
This is one of my favorite summer scents; unfortunately, it does not last longer than a few hours. i am a huge fan of the Escada line of fragrance, but I am always disappointed with how quickly the scents diminish. The problem with carrying the scent with you, in the summer months, is that heat will start to break down the scent properties. Sigh...Wish they lasted longer, but would still buy again. As far as the fragrance goes, this scent reminds me of a fruity drink on a sunny beach. If you are someone who loves the sweet scent of juice and enjoy a good time, this is the scent for you!
11/01/2017
Loveeee this scent! I ordered late and was a little skeptical but I am glad I joined! The customer service is great!
10/28/2017
My October scent arrived today and I'm in love with the crisp scent!
10/10/2017
Was hoping for this to
10/05/2017
This is a great fragrance. It's a fantastic blend of fruity and flowery, without the overpowering scent that reminds you of a floral arrangement. Absolutely a scent to try. Only downside, in my opinion, is the fragrance doesn't last long on skin. It has a better staying power in clothing, but even then it dulls throughout the day.
10/04/2017
It isn't a scent for me. I prefer sweeter scents
10/02/2017
This fragrance is beautiful. Juicy fruity and floral. Smells like a spring day. However, on my skin this literally lasts about 5 minutes. Because of that I would not recommend.
09/30/2017
I love this! All the scents I've tried from ESCADA have been beautiful. I highly recommended!
09/06/2017
I like it! It's light and airy. Great if you work in an office. It's not heavy on anything. Sweet floral would be the best way I can describe it.
09/05/2017
I did not like it! It smells cheap and wore off to quickly.
08/29/2017
It's an okay perfume it smells nice but I'm not obsessed with it. Wears off in a few hours also.
08/26/2017
light & airy--very nice for any occasion
08/23/2017
This is my go to currently, not what I usually go for but it is very elegant. Very floral than other escada perfumes I have used and tried but as very similar silage has other's have.
08/23/2017
My Scentbird was sent so fast, I loved joyful ! So happy I subscribed ❤️
08/13/2017
This perfume smells wonderful. The scent is feminine but not overly floral. I fell in love with it the first time I wore it.
08/03/2017
I love the scent smells sweet and not to strong scent lasts all day.
08/02/2017
One of my favorites so far
08/01/2017
This has been my favorite perfume so far. It is not overpoweringly floral and smells fresh and feminine. The only downside is that it doesn't last all day, I usually have to reapply twice. I think it is perfect for daily use.
07/24/2017
Reminds me of a 90's perfume. Not modern at all. In fact it absolutely smells like Acqua Di Gio. Maybe that's why I don't like it, my ex husband wore it (in the 90's). Not a fan.
07/20/2017
I absolutely love this fragrance. This was the fifth perfume I received since signing up and by far my favorite.
07/10/2017
I love it, but others have not liked it "on me"..? Not sure ... Oh well
07/05/2017
I LOVED IT .. It smells like a Woman version of Aqua di Gio ❤️
07/05/2017
Loved it, nice summer scent, great for everyday.
06/29/2017
My new favorite scent!
06/29/2017
I love white florals and peony is one of my top scents so I had high hopes for this one. It is by no means a BAD perfume at all. I found it very light and happy and significantly floral on the initial spray. I didn't detect the peony note so much though. The fragrance did not last long on me however and after the dry down it seemed to dissipate. Overall, not my favorite scent from my perfume collection but not a bad one either. If you're looking for a light, fun floral that isn't heavy for the summer, this is definitely a good choice. I just prefer something a bit deeper and longer lasting for myself.
06/21/2017
Absolutely LOVE this scent. I have literally had it in my queue of perfumes over 10 times. To me it is a clean, flirty and floral scent. I get more compliments on this scent than any of the others, so far. I actually went to buy a full bottle but sadly I couldn't find it anywhere. I was told it's been discontinued. Luckily Scentbird keeps me in supply. Will definitely be my top scent for awhile.
06/19/2017
Nice light fruity/floral that is perfect for summer. It did make me sneeze at first but after I got over that it mellowed down to a beautiful light fragrance. It was good for a warm day.
06/13/2017
New favorite....perfect for everywhere
06/05/2017
Love this fragrance! Sweet, fresh, and floral. All of my favorites. At first spray smells citrusy and dries down to very sweet smell. Makes me feel youthful and sexy.
06/04/2017
Absolutely love this fragrance
06/03/2017
I loved this fragrance. It's lighter, but still fragrant. It doesn't have that "old lady" smell a lot of floral scents have. I had SO many compliments from coworkers about the scent. One random lady walked into the elevator with me and even commented that it smelled good :D
05/29/2017
I love Escada perfumes, but this one is not what I was expecting. For me, it smells a bit musky but on the positive side one spray does last the whole day.
05/26/2017
Lovely smell fresh
05/21/2017
This Escada fragrance is more romantic, more classic. It's beautiful and I love it!
05/18/2017
Love this fragrance. Very spring like, light and feminine.
05/18/2017
I love this perfume! Very feminine and sexy without being heavy. Good all year round.
05/12/2017
Love it was a great choice went out and bought the full size
05/11/2017
Really love this scent! Light and bright, perfect perfume for spring/summer
05/05/2017
Very happy with Joyful I'm into fruity fresh scents loved it
05/04/2017
It's definitely a springy scent,but not that find of it
05/03/2017
Absolutely love this perfume. Very floral and happy smelling! Literally joyful.
05/03/2017
I actually loved this scent. At first I thought it was a bit too strong however it calmed down within a few minutes and lasted for most of the day. It is a light, fruity scent and isn't too powdery or "old lady" smelling.
05/03/2017
Love the fragrance Joyful. Extremely happy with my April Choice. I'm a fan of ESCADA in general.. Smells like Summer
05/03/2017
Love how light this scent is. Smells like Springs to me. 💜
05/03/2017
Very flowery...not really my style
05/03/2017
I absolutely LOVEEEEEEE this perfume. It's so sweet and flirty. Great for anytime of the year.
05/03/2017
Love this scent
05/01/2017
smells like a men's fragrance.
04/29/2017
Smells like spring. And I like it. It doesn't last long at all!
04/29/2017
I absolutely loved it!! Escada is my all time favorite. I haven't found one I haven't loved yet! Thank you scentbird you guys are awesome
04/26/2017
Pretty scrent.
03/13/2017
Very pretty & fresh scent for day. Came off more citrusy than floral on me, but nice.
03/12/2017
Not a favorite of this perfume does not have a good smell!!!
03/09/2017
im in love with this scent. escada has not failed me. Love this scent for entering the spring!!
03/06/2017
Beautiful Escada fragrance!
03/06/2017
Smells pretty. A little to floral for my taste.
03/06/2017
LIke it a bunch!
03/06/2017
It has alot of similarities to Clinique Happy but a tad bit sweeter. Very Floral.
03/06/2017
Fabulous! Light & lovely. Smells expensive and dries down to last all day
03/01/2017
This perfume is nice. Not quite what I was expecting. Its more powdery that I like. A little more of a mature scent. It's not bad, but definitely not one I'll wear too often.
02/28/2017
I love Escada perfumes, but this one didn't do it for me. I find it a bit too masculine for my tastes. Sometimes, this hint is a good thing and might be a good one for the office or meeting. It's not terrible, but I much prefer sweeter scents.
02/07/2017
Light and feminine, not overpowering but lasted throughout the day. Perfect everyday scent! Love it!
02/07/2017
Not as fruity as most Escada fragrances.
02/06/2017
It's a really playful and sexy scent! It makes me feel really fresh
02/05/2017
Very light yet long lasting so feminine and flirty
02/05/2017
Yummy smelling
02/04/2017
It wasn't my cup of tea
02/04/2017
Pretty scent . I love Escada. I do wish it stayed on longer. I would buy if one sale but there are other scents of would favor over this one.
02/04/2017
Love it, but it doesn't stay long enough.
02/04/2017
It's very pretty and girl but not for me. It might be the peony ....
02/01/2017
Smells delicious!
01/30/2017
I thought I would love this. Sadly my body chemistry doesn't like the rose scent. That's the onlt scent you can smell. My 18 year old son said it smells like "grandma perfume"
01/29/2017
It was nice but not my favorite
01/21/2017
I absolutely love this scent!
01/11/2017
Just started wearing this - its light - nice for the office
12/31/2016
I really like dissent, very light with hints of flowers and citrus aroma. Not usually the type I go for, but I did enjoy it. The sent last all day and I did get compliments on it
12/31/2016
Estrada Rock in Rio was a favorite this is n of like it! This is great for the office. But has a lasting honeysuckle finish I did not care for
12/30/2016
My favorite so far! Love this fragrance! Fruity and fresh. This might be the first full bottle that I will buy after sampling!
12/15/2016
I love this perfume. It is bright and fruity, but not overtly so. With floral notes as well. Unfortunately a friend of mine dropped it and broke it on my kitchen floor. But it smelled great!
11/30/2016
One of my favorites! Fruity and floral
11/22/2016
You can never go wrong with an Escada fragrance and Joyful proves this very much. Loved this scent from the first spritz. Very playful and sweet. Unfortunately by 9:30am its very faint. Going to need to get another atomizer so I can carry the spray around all day for resprays through out the day, after lunch and before I leave the office. The scent is sweet like candy, which I love. I would wear this to a party, on a date or at the office. Buying a full size bottle perhaps a gift set with the accompanying shower gel and lotion to layer the fragrance to make it last longer. Thank you Escada for another great fragrance!!1
11/11/2016
Did not like the smell
11/06/2016
This not sweet enough for me. But ok scent.
11/05/2016
This sent smells amazing!
11/02/2016
This is my favorite perfume that I've gotten! So bright and floral! Going to get a big bottle!
11/02/2016
I had heard of this fragrance, but, never tried it. I noticed right away upon first spray, that it seemed as though it was going to fade! (I stated this in my YouTube video),.....&, I was right! This scent lasts no longer than 5 minutes on me! Literally! It's a nice scent, BUT, has no lasting power at all!
11/02/2016
I really enjoyed it. It smelled fresh but elegant.
10/25/2016
I absolutely love this scent. its not too strong yet it is very sensual with a hint of florals.. i love this scent for the fall.
10/13/2016
It's a nice fragrance but not my favorite scent
10/05/2016
It smells good. I don't know if I would buy a whole bottle good, but I'm happy with the sample. It's more of a fall smell so I will prob wear it once it starts getting warmer. But I do like it.
10/04/2016
Smells fantastic! Just doesn't last very long. I probably would buy it again.
10/04/2016
It's nice..not great .. doesn't seem to last on me.
09/29/2016
I am in love with this floral scent, When I wear it I feel a girls in a bed of flowers.! Ladies, don't sleep on this!!!!!!! Its perfect for the summer times.
09/20/2016
Love, love, love it!! I get so many complements on this perfume and it tends to last throughout the day.
09/10/2016
I love Escada! I love the smell, and it lasts a long time
09/04/2016
Love..Love...Love
09/02/2016
I think this is just lovely. Its light and pretty and very feminine. I can wear it to the office and its not over powering.
08/23/2016
This wasn't what I thought it would be. It has this weird scent to it that I just couldn't put together. Not something I see myself wearing. But, I don't hate it either. It might work for spring.
08/01/2016
Its okay, not my favorite
08/01/2016
Totally not what I expected by any means. It's WAY too floral for my taste. I'll be gifting this to my boyfriend's mom. She loves this kinda stuff.
07/31/2016
Light and fresh
07/19/2016
It smells masculine to me. My boyfriend says it smells like bug spray. Guess I'll use it as a car freshener. I don't pick up any of the scents in the description.
07/13/2016
This scent is super fresh, it's a pretty light scent that lingers. I love it. It's pretty floral, but a light floral, not overpowering to me by any means. So if yr lookin for something floral & dnt like strong scents, this is a good one!
07/06/2016
I love love love!!!
07/05/2016
I love this scent~~
07/01/2016
Smells great fresh sent like I just stepped out of the shower
06/29/2016
Not a fan. It smells floral but kinda of grandma smelling.
05/26/2016
Reminds me of a slightly more floral cool water. Nice for really hot/humid days