Escada
Joyful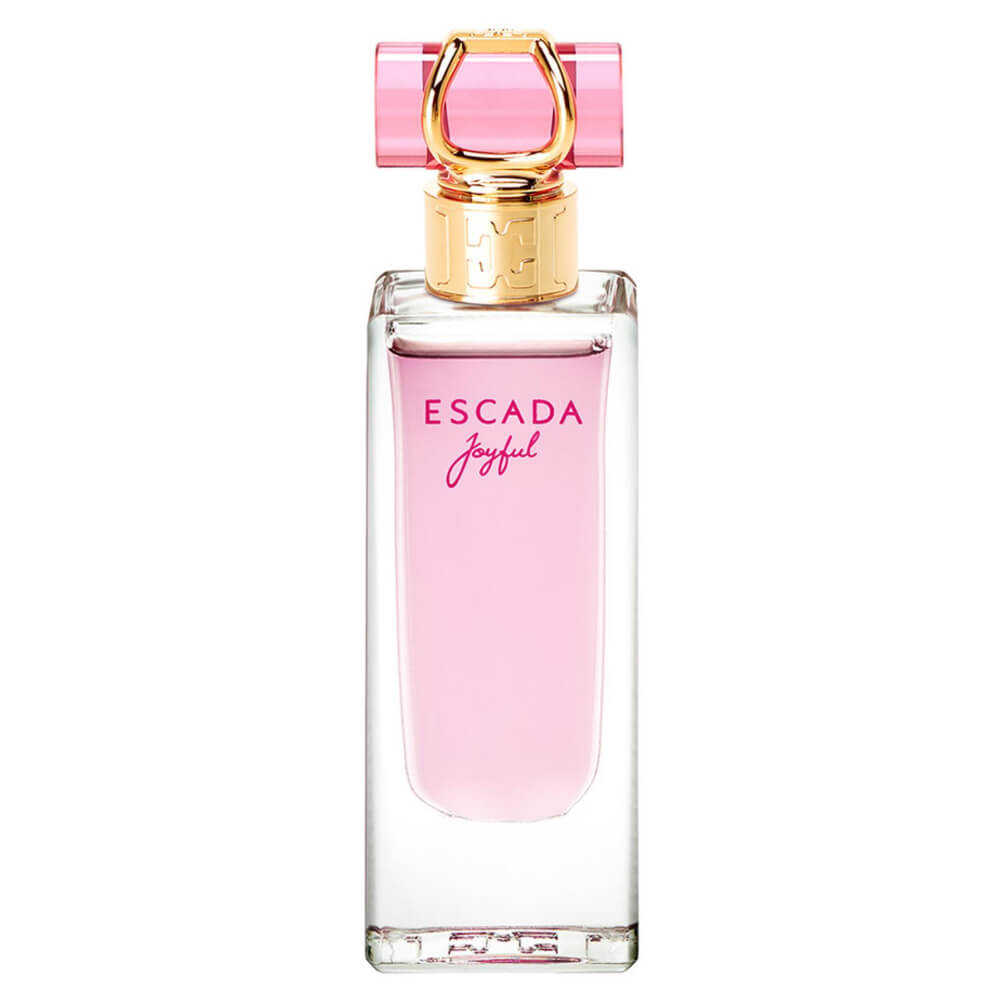 Get a 30-day supply of Joyful
for
$
14.95
Notify me once this scent is available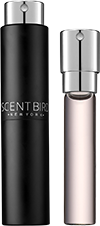 0.27 oz subscription

0.27 oz a la carte
Share and earn free perfume
Notes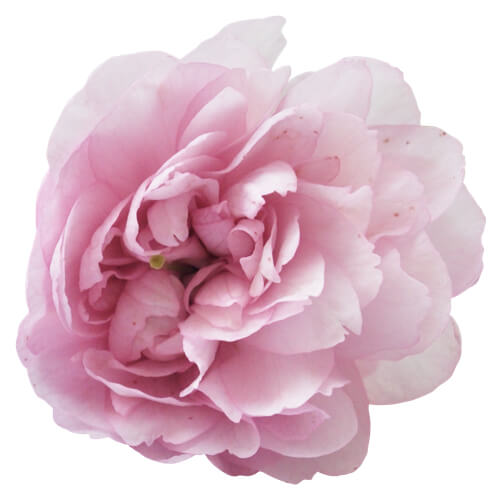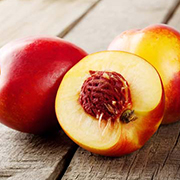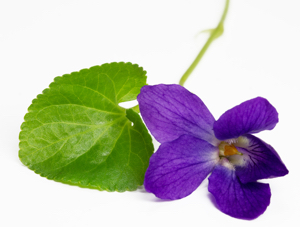 Description
ESCADA Joyful is inspired by positivity and a joyful spirit. The luminous scent embodies the beauty of a bouquet of flowers. Bright, fresh blooms of jubilant pink peony release a sense of elation. Juicy blackcurrant sorbet adds a cooling top, and the warmth of honeycomb and sandalwood give depth to the floral notes. The fragrance embodies beauty and confidence and invites you to experience each day filled with joy and positivity.
You may also like
Joyful by Escada Reviews
04/26/2017
Pretty scrent.
03/13/2017
Very pretty & fresh scent for day. Came off more citrusy than floral on me, but nice.
03/12/2017
Not a favorite of this perfume does not have a good smell!!!
03/09/2017
im in love with this scent. escada has not failed me. Love this scent for entering the spring!!
03/06/2017
Beautiful Escada fragrance!
03/06/2017
Smells pretty. A little to floral for my taste.
03/06/2017
LIke it a bunch!
03/06/2017
It has alot of similarities to Clinique Happy but a tad bit sweeter. Very Floral.
03/06/2017
Fabulous! Light & lovely. Smells expensive and dries down to last all day
03/01/2017
This perfume is nice. Not quite what I was expecting. Its more powdery that I like. A little more of a mature scent. It's not bad, but definitely not one I'll wear too often.
02/28/2017
I love Escada perfumes, but this one didn't do it for me. I find it a bit too masculine for my tastes. Sometimes, this hint is a good thing and might be a good one for the office or meeting. It's not terrible, but I much prefer sweeter scents.
02/07/2017
Light and feminine, not overpowering but lasted throughout the day. Perfect everyday scent! Love it!
02/07/2017
Not as fruity as most Escada fragrances.
02/06/2017
It's a really playful and sexy scent! It makes me feel really fresh
02/05/2017
Very light yet long lasting so feminine and flirty
02/05/2017
Yummy smelling
02/04/2017
It wasn't my cup of tea
02/04/2017
Pretty scent . I love Escada. I do wish it stayed on longer. I would buy if one sale but there are other scents of would favor over this one.
02/04/2017
Love it, but it doesn't stay long enough.
02/04/2017
It's very pretty and girl but not for me. It might be the peony ....
02/01/2017
Smells delicious!
01/30/2017
I thought I would love this. Sadly my body chemistry doesn't like the rose scent. That's the onlt scent you can smell. My 18 year old son said it smells like "grandma perfume"
01/29/2017
It was nice but not my favorite
01/21/2017
I absolutely love this scent!
01/11/2017
Just started wearing this - its light - nice for the office
12/31/2016
I really like dissent, very light with hints of flowers and citrus aroma. Not usually the type I go for, but I did enjoy it. The sent last all day and I did get compliments on it
12/31/2016
Estrada Rock in Rio was a favorite this is n of like it! This is great for the office. But has a lasting honeysuckle finish I did not care for
12/30/2016
My favorite so far! Love this fragrance! Fruity and fresh. This might be the first full bottle that I will buy after sampling!
12/15/2016
I love this perfume. It is bright and fruity, but not overtly so. With floral notes as well. Unfortunately a friend of mine dropped it and broke it on my kitchen floor. But it smelled great!
11/30/2016
One of my favorites! Fruity and floral
11/22/2016
You can never go wrong with an Escada fragrance and Joyful proves this very much. Loved this scent from the first spritz. Very playful and sweet. Unfortunately by 9:30am its very faint. Going to need to get another atomizer so I can carry the spray around all day for resprays through out the day, after lunch and before I leave the office. The scent is sweet like candy, which I love. I would wear this to a party, on a date or at the office. Buying a full size bottle perhaps a gift set with the accompanying shower gel and lotion to layer the fragrance to make it last longer. Thank you Escada for another great fragrance!!1
11/11/2016
Did not like the smell
11/06/2016
This not sweet enough for me. But ok scent.
11/05/2016
This sent smells amazing!
11/02/2016
This is my favorite perfume that I've gotten! So bright and floral! Going to get a big bottle!
11/02/2016
I had heard of this fragrance, but, never tried it. I noticed right away upon first spray, that it seemed as though it was going to fade! (I stated this in my YouTube video),.....&, I was right! This scent lasts no longer than 5 minutes on me! Literally! It's a nice scent, BUT, has no lasting power at all!
11/02/2016
I really enjoyed it. It smelled fresh but elegant.
10/25/2016
I absolutely love this scent. its not too strong yet it is very sensual with a hint of florals.. i love this scent for the fall.
10/13/2016
It's a nice fragrance but not my favorite scent
10/05/2016
It smells good. I don't know if I would buy a whole bottle good, but I'm happy with the sample. It's more of a fall smell so I will prob wear it once it starts getting warmer. But I do like it.
10/04/2016
Smells fantastic! Just doesn't last very long. I probably would buy it again.
10/04/2016
It's nice..not great .. doesn't seem to last on me.
09/29/2016
I am in love with this floral scent, When I wear it I feel a girls in a bed of flowers.! Ladies, don't sleep on this!!!!!!! Its perfect for the summer times.
09/20/2016
Love, love, love it!! I get so many complements on this perfume and it tends to last throughout the day.
09/10/2016
I love Escada! I love the smell, and it lasts a long time
09/04/2016
Love..Love...Love
09/02/2016
I think this is just lovely. Its light and pretty and very feminine. I can wear it to the office and its not over powering.
08/23/2016
This wasn't what I thought it would be. It has this weird scent to it that I just couldn't put together. Not something I see myself wearing. But, I don't hate it either. It might work for spring.
08/01/2016
Its okay, not my favorite
08/01/2016
Totally not what I expected by any means. It's WAY too floral for my taste. I'll be gifting this to my boyfriend's mom. She loves this kinda stuff.
07/31/2016
Light and fresh
07/19/2016
It smells masculine to me. My boyfriend says it smells like bug spray. Guess I'll use it as a car freshener. I don't pick up any of the scents in the description.
07/13/2016
This scent is super fresh, it's a pretty light scent that lingers. I love it. It's pretty floral, but a light floral, not overpowering to me by any means. So if yr lookin for something floral & dnt like strong scents, this is a good one!
07/06/2016
I love love love!!!
07/05/2016
I love this scent~~
07/01/2016
Smells great fresh sent like I just stepped out of the shower
06/29/2016
Not a fan. It smells floral but kinda of grandma smelling.
05/26/2016
Reminds me of a slightly more floral cool water. Nice for really hot/humid days