Ermenegildo Zegna
Uomo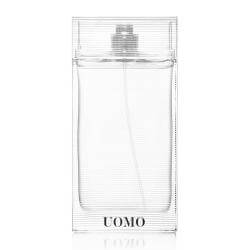 Get a 30-day supply of Uomo
for
$
14.95
Notify me once this scent is available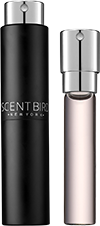 0.27 oz subscription

0.27 oz a la carte
Share and earn free perfume
Notes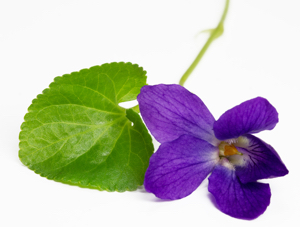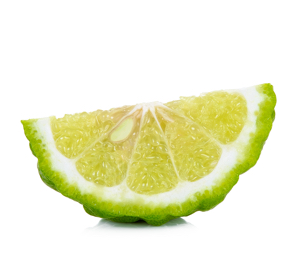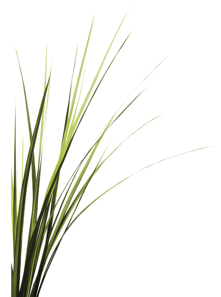 Description
Ermenegildo Zegna's Uomo is a study in Mediterranean moods. Sheer and expressive Calabrian bergamot becomes a symbol of sunlight, warm weather, and the thrill of travelling to new, exotic locations. Violet Leaf essence, combined with light cedar and subtle vetiver, stands in for the fading indigo light at sunset.
You may also like
Uomo by Ermenegildo Zegna Reviews
11/05/2017
Great outdoor scent for hanging at any outdoor event or just at home on the deck
10/31/2017
I like to mouch
10/28/2017
My wife is a tough grader but she instantly liked this one once I sprayed it; that's good enough for a five for me
10/28/2017
LITERALLY love this! So fresh, clean, masculine - I'm going to order this again!
10/20/2017
A very light, citrusy scent almost too much so in regards to the citrus. Almost comes across a little acidic in smell but not in an alarming way.
09/05/2017
This fragrance is the one of august, i liked it sadly is running out 😂 scentbird its pretty cool , I get a fragrance every month and im satisfied with 3 colognes Ive received but so far this one is my favorite
08/31/2017
It's clean smellingbut just not something I enjoy.
08/28/2017
Good fresh fragance strong in beginning but good smelling. I smelled much better from this house
08/10/2017
Smells great! Just doesn't last very long.
08/02/2017
As soon as I tried this cologne it instantly became my number 3 cologne...maybe even number 2!its a great cologne!
06/11/2017
They like go double charge you and screw you over
05/25/2017
The tag line for this product is "Hanging out fresh Citrusy" and this is an absolutely correct summary of the fragrance. It can be overpowering at first but over time it matures into a citrus and lemongrass scent with a small hint of mint freshness. It's a good scent to have outside going on casual walk's or at an outdoor's event (i.e. Outdoor wedding).
05/11/2017
Very nice smell.
05/06/2017
Though I have yet to receive a compliment for this scent, I really like it. It's clean and masculine. It is a good all-around use type scent.
03/09/2017
Ordered this for my husband...he absolutly loves it...he only ever wore one cologne...now he's excited to get next months selection...the cologne is very manly yet not overbearing...he smells awesome all day long...
03/05/2017
A little to floral for my taste. Ended up giving it away to my father.
03/05/2017
It is a great sent, it doesn't last a long time tho!
02/07/2017
Did not like it.
02/06/2017
best I've tried so far. got a lot of compliments so far
02/06/2017
Great cologne 2nd favorite next to Spice Bomb.
02/02/2017
This is a pretty good scent. However, it is very strong at first, and dies down to a very subtle, but mature scent very quickly. You can definitely smell the citrus notes upfront, but they disappear after a couple minutes. Longevity isn't the best, but the reaction from people is amazing. Be careful, though, you might sneeze. I wish we could do half hearts, I give it a 3.5.
02/01/2017
Really nice male scent! Bright citrus notes!
01/29/2017
Not a fan..very feminine scent, strongly reminds of perfume my mom used to wear it think it was called taboo.. really regret this one
01/16/2017
This is one of my favorite so far
01/04/2017
Love the fresh scent.
01/04/2017
Excellent Smell. Very Strong, very little needed!!!
01/04/2017
The smell is okay, but it doesn't work for my body chemistry
01/02/2017
It has a very rich smell meaning you feel like a movie star. I would most certainly buy a bottle of this. This could be my new favorite cologne.
01/01/2017
Nice. Scent doesn't last long.
12/31/2016
Never arrived... Still waiting.
12/29/2016
Smells awesome
12/15/2016
I selected this for my boyfriend. He really likes it and I like it so much that I'll spray a bit on the back of my hand so I can sniff it occasionally. I don't find it too strong ase mentioned. It doesn't seem to have extreme staying strength. But that's okay with me. I'd recommend this to men who want ladies
12/15/2016
Its has an nice smell, but a little on the light side. the scent does not last long at all and I have to continue spraying it during the night..
12/05/2016
nice fresh smell
12/02/2016
Nice clean scent!
12/02/2016
Extremely powerful scent. Some may like it, but I prefer my scents to be a bit more mild. Overall it does smell good, but even 1 spray is a bit much.
12/02/2016
Nice. Not an overly strong scent, but it's very pleasant. My only disappointment is that it's not a very long-lasting fragrance.
12/01/2016
Smells very nice
11/30/2016
Great smelling cologne, but my wife can't seem to smell it on me. She can smell the others, but this one not so much. I'm not sure if the fragrance dilutes fast.
11/23/2016
Wow! this for sure Will be a panty dropper. It smells amazing!
11/11/2016
It's a nice, fresh scent. Can be worn to go out or stay in. Worth a try, smell's something most people would like.
11/08/2016
Great clean smell
11/07/2016
Really nice, spicy. It took me a minute to adjust to it, but it is a very nice scent.
11/05/2016
This Cologne is very lovely I get plenty of compliments when I wear it The smell is sensational women loves it I like it a whole lot also thank you!!!!!
11/02/2016
Good smell. Just a bit to strong for me.
10/25/2016
By far, my favorite cologne of all times. I'm very picky about my cologne and I'm terrible at describing scents, so I will just tell you that I constantly get compliments on this cologne and women want to know what it is so they can buy it for their husband/boyfriend. I wore this on my first date with my wife and to this day she asks me to wear this one all the time and I have an entire cabinet full of cologne, but she wants this one.
10/20/2016
One of the best!
09/23/2016
Great scent for your wild side! My wife loves it!
09/10/2016
A perfect balance of light/citrus notes with the heavy/stiff style of men's cologne you come to expect. Pleasantly surprised. I would buy a full bottle.
09/05/2016
I really like the scent
08/31/2016
One of my all time faves
08/30/2016
Smells good 🤑🤑
08/23/2016
Love it long lasting great smell
08/07/2016
It was ok but not great.
08/03/2016
Great smell! I'm loving this one!
07/31/2016
Did not like this one at all... way too strong ..not touching it
07/31/2016
Its nice and subtle. Probably one of the best ones i tried. The only big drawback and the main reason i will not buy this is because its not long lasting. It practically disappears in 3-4 hours even though i sit in a small office room the whole time.
07/18/2016
I like intensio better but they do not have it on here, this scent is very good as well. I like it for evenings
07/07/2016
For me, this has been a great daily cologne.
07/02/2016
very faint odor. smells great.
06/28/2016
This cologne is amazing. It smells fresh yet manly and exotic. I was surprised that I liked it much more than I thought I would. Now that I'm done with my deluxe sample this cologne definitely is on my to get list of full size scents. Totally recommend this for guys who are into fresh exotic scents.
06/03/2016
Nice sent. I received many complements
06/02/2016
I was excited to try this because I have worn other Zegna colognes in the past. This one is up there with the best. Very sexy.
05/06/2016
This one is a good generic spring/summer Cologne. It's safe and I would buy if scentbird had a bottle.
05/04/2016
its great! would queue this again!
05/02/2016
This scent is a masterpiece! It is an elegant citrus with lots of power! Lasts all day or night! Works extremely well with formalwear.
05/01/2016
Smells generic and uninteresting.
04/08/2016
Smells too feminine..like baby powder
03/30/2016
Long lasting and very masculine. Somewhat dry and oak flavored.
03/30/2016
I love the smell of this cologne
02/01/2016
I didnt like it till i put it on, now its one of my favorites!!
01/16/2016
Very fresh with a hint of citrus
12/30/2015
I really like this one smells clean
12/30/2015
Light and fresh, but bold and elegant at the same time. Versatile is the best way I can describe it.