English Laundry
Signature for Him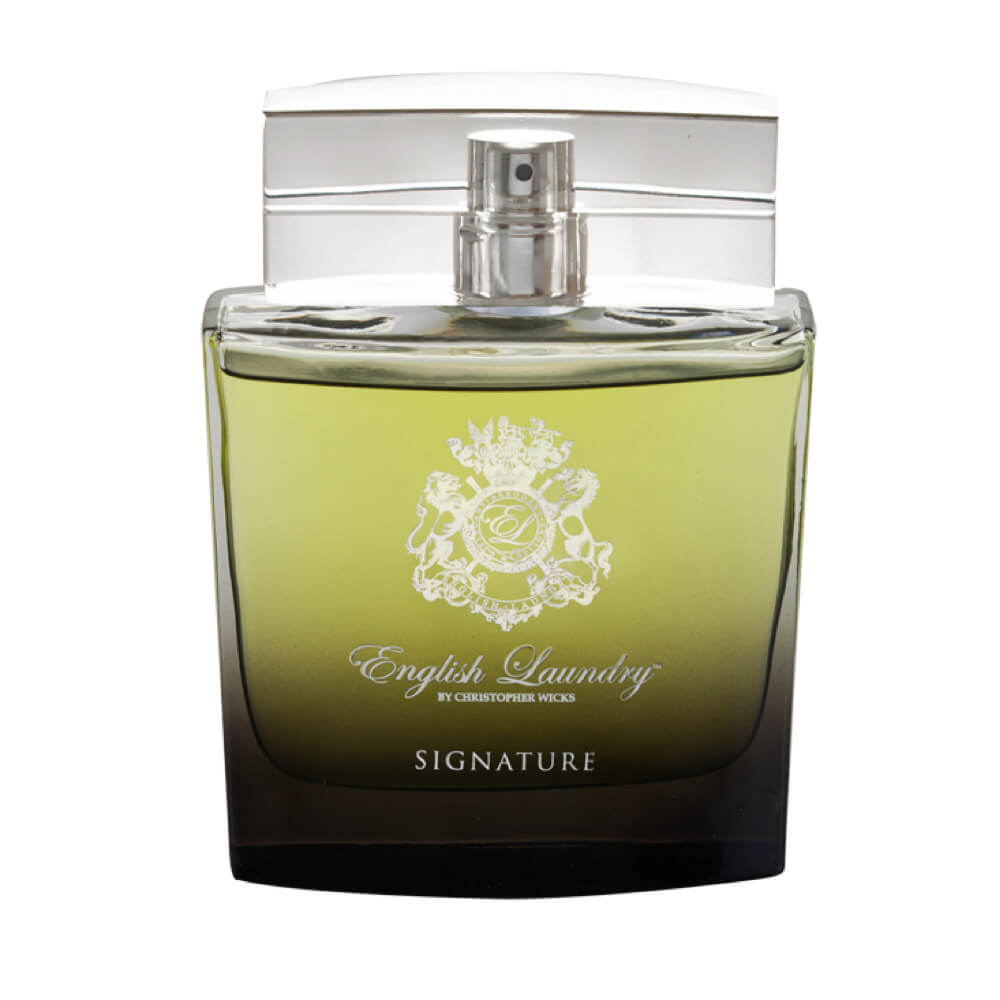 Get a 30-day supply of Signature for Him
for
$
14.95
Notify me once this scent is available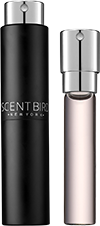 0.27 oz subscription

0.27 oz a la carte
Share and earn free perfume
Notes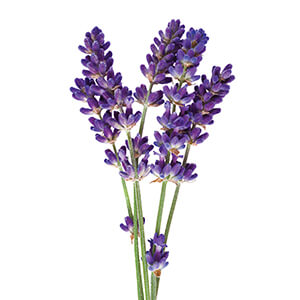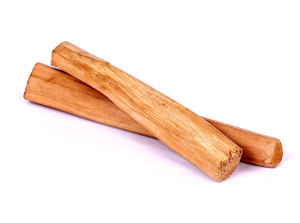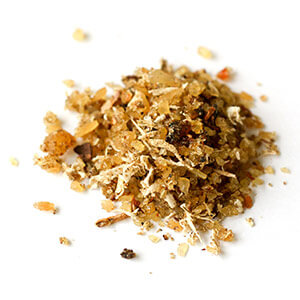 Description
Sophisticated, Masculine & Captivating. Signature is a fragrance with aromatic notes of bergamot, lemon, lavender and cedar wood. Nutmeg and coriander are composed in the middle. Signature reveals a base of sandalwood, vetiver, musk and amber.
You may also like
Signature for Him by English Laundry Reviews
07/22/2017
Oh such a beautiful woody lavender!
06/27/2017
Love it! So swank and manly
05/20/2017
LOVE LOVE LOVE this scent! Very distinguished and light! Perfect for office or date nights when you are looking for a crisp, clean and lighter scent
05/19/2017
I thought the scent was alright. Kinda woody and distinct the problem was right away my wife said I smelled like the cockroach killer Raid. So that's a definite no go. I didn't hate the scent but it was a bit sharp for my taste.
05/11/2017
It's ok. I love aqua di gio and this doesn't compare. For me it's to feminine of a scent
04/30/2017
One of my favorites. Actually have had this sent to me twice now and I love it and my wife loves it every time.
04/30/2017
Excellent scent
04/29/2017
Everyone loved this scent on me. I personally think this is the best scent I have ever owned.
03/08/2017
It's smells very clean and crisp. Like a very light, citrusy scent
03/07/2017
I liked the scent; it was a little bit heavy. Top note smells like vanilla
03/06/2017
A great scent, but too feminine for my taste.
03/05/2017
I think it smells too girly for a man to wear.
03/03/2017
Definitely one of my favorites. I love that it can transition well from the office to a night out.
03/02/2017
I'm going to end up buying this cologne. I've gotten more Positive comments from this one than most. It's great!!
03/02/2017
Best yet lasts very long and many compliments
02/27/2017
Very Laundry like, clean. A bit too much like dryer sheets
02/05/2017
Nice scent. For some reason the description sounds better than the scent.
02/03/2017
Not very strong. And smelled more like rubbing alcohol
02/03/2017
Was not a fan. Too much of a powdery scent and strong.
02/03/2017
Kind of over powering...reminded me of Pi or Jean Paul ...
01/31/2017
Great spicey fragrance, nothing that overpowers your senses.
01/16/2017
i love this very clean and a bit spicy at first cooling down to a very just clean fragrance
12/31/2016
Smells great, was looking for English Laundry Knotting Hill but this one smell great too.
12/30/2016
Really smells great
12/29/2016
I was actually coming on here to review this product specifically and acentbird popped this up right away. I loved this cologne from the second I smelled it. I honestly thought I may had accidentally picked a girls perfume but I'm glad that wasn't true. This cologne is amazing it's like sweet but a good sweet not like the give you a headache sweet.
12/16/2016
This cologne get is name honestly because this scent is like a strong whiff of the cleanest laundry in all of England. My wife says she likes it, but it is unfortunately too much for me. Scent stays for a while (which is good), but smells to me like someone stuffed my shirt with dryer sheets and then sprayed me down with Febreeze (which is.....not good).
12/03/2016
I really like this, just a couple sprays lasts my entire 10 hour shift, so not weak at all.
12/03/2016
Fresh clean scent. Strong at first but then smooths out and is t overpowering. Light and bright. Liked it very much.
12/01/2016
I love this scent. I received it with a Birchbox i got a few years ago. When i signed up for Scentbird i was SO happy to see they carried this. it's a fresh clean scent great for any occasion. I only wish it was longer lasting once sprayed.
11/17/2016
ok.... smelled it when I put it on it was nice then could not tell I was wearing any a few hours later..
11/06/2016
What a great fresh scent. I love it.
11/04/2016
Like it A lot love that fresh out of the shower feeling
11/02/2016
My new favorite.
10/04/2016
The initial scent is great. Very complex and pleasant, however as the day goes on it is tol powdery for me.
10/02/2016
Multiple compliments.
10/01/2016
Even though this is a men's scent I feel like it's more of a unisex. I love it. I've gotten so many compliments!!
10/01/2016
I love this scent and more importantly my wife LOVES it!
09/19/2016
Smells just like the name.. "English Laundry" a little too clean and traces of musk.. Not my favorite by any means.
09/07/2016
Just okay. Not a big wow factor but a decent scent.
09/01/2016
It was good but didnt wow me, I put it on but never really smelled it throughout the day like other colognes.
09/01/2016
Very clean and almost soapy. The girlfriend and I enjoyed it, but not sure it's what I'm after.
08/30/2016
Love this fragrance.
08/30/2016
The cologne smells nice but it doesn't stand out. I Haven't had a single compliment on it yet.
08/30/2016
Fragrant and floral, not the most masculine but an amazing fresh scent! I will be buying a big bottle for sure, I have gotten a TON of compliments on this scent already. It's really intoxicating!
08/20/2016
Warm and amazing scent... as it warms with your body, the scent becomes even more fantastic...
07/21/2016
This has to be one of my favorite scents now! Its subtle enough for work yet smooth enough for a date night.
07/21/2016
Love this one, I received lots of compliments. Very clean.
07/07/2016
Got it for my husband. Not sure if it fits his personality as much as i would like. He's masculine and has a strong presence. I think this one is missing something. It almost smells like if he were on a dewy meadow pinning up clean towels to dry. Which is nice but just doesn't fit.
06/29/2016
I got this as a tiny sample once in a birchbox and fell in love with the scent. I know how odd this will sound but the scent reminds me of a hotel I stay at on vacation. Every time I spray it on it reminds me of that hotel lobby and makes me want to go right back on vacation.
06/25/2016
I just signed up for Scentbird today. A previous subscriber to Birchbox (which I also loved) this was a sample in my box a few months back and I LOVE IT! One of the best colognes I have ever smelled!
06/07/2016
Really like it. Can't wait tell next month.
05/17/2016
Outstanding scent. Signature for Him reminds me of Prada Luna Rossa but a bit more refined. The English Laundry collection is a great addition for Scentbird. I hope to see more in the future.