English Laundry
Signature for Him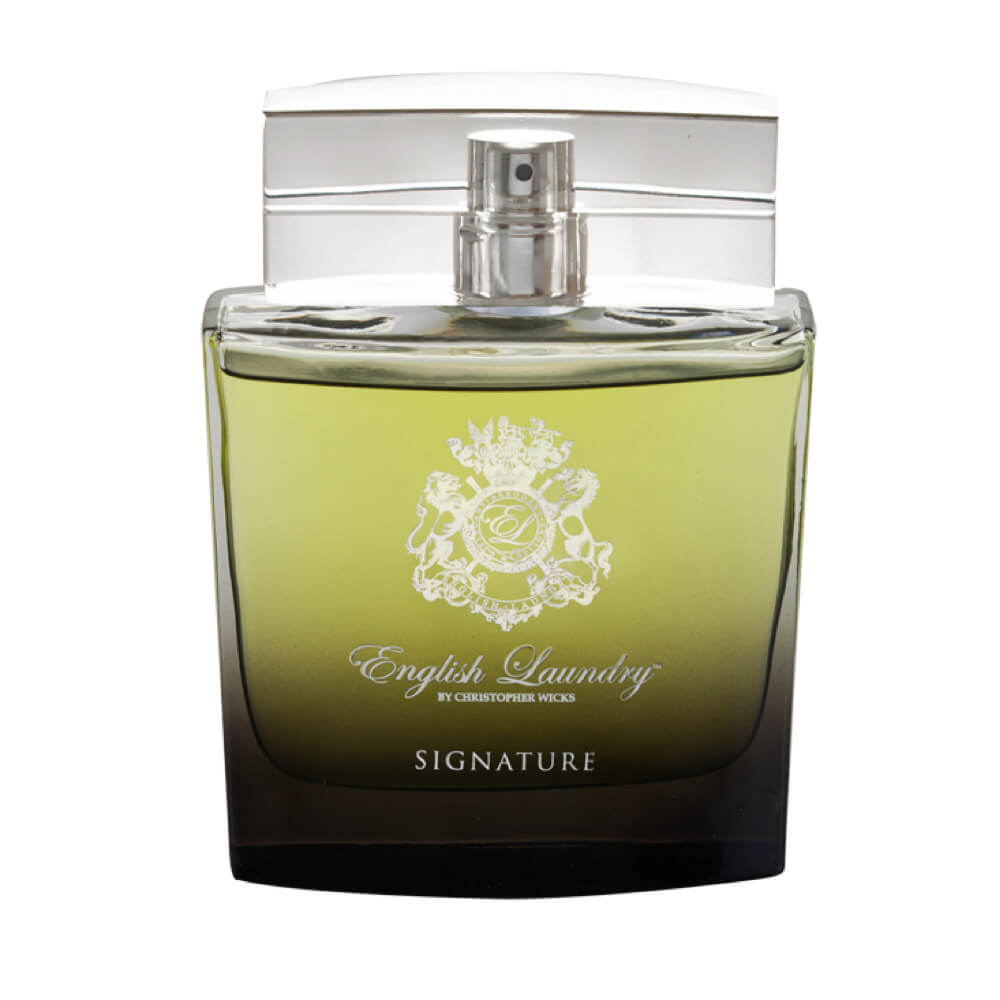 Get a 30-day supply of Signature for Him
for
$
14.95
Notify me once this scent is available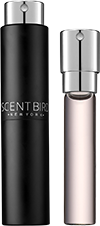 0.27 oz subscription

0.27 oz a la carte
Share and earn free perfume
Notes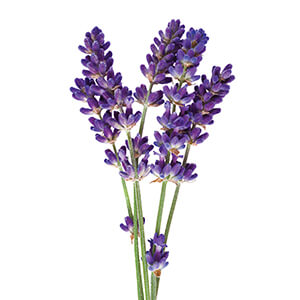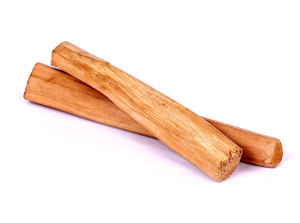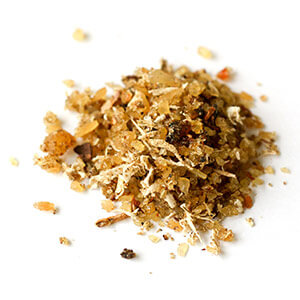 Description
A clean, fresh opening of lemon, lavender, warm cedar, and a dash of bitter bergamot zest play against the aromatic heat of coriander and nutmeg in this brisk, composed, and compelling scent. A bright, sheer, and balanced base of tangy musk, smoky vetiver, and sumptuous amber with sandalwood anchor the aromatics.
You may also like
Signature for Him description
Versatility is one of the most important qualities a well-curated scent wardrobe can have. There are moments where you are going to need a perfume that can do it all, and be able to handle different environments and occasions equally well. Fragrances that can be worn both day and night, or that can transition from the office to after-hours are vital to a proper collection.
And so it is that English Laundry's Signature for Him is an excellent every day choice for the office or the gym. It's fresh, clean citrusy opening is lively and bright, and will keep you energized and alert whether you're in a business meeting or plowing through your last mile on the treadmill.
Zesty top notes of bergamot and lemon are paired with a buttoned-down lavender and smooth cedar to start things off on a polished and put-together note. The top notes are tuned to have tremendous lasting power, so you have plenty of time to enjoy this fresh, invigorating beginning before the aromatic spices in the heart arrive.
But when they do, Signature for Him turns into a warm and cozy scent with nutmeg and coriander filling up the middle of the fragrance. Nutmeg is the lead note here, as its brushed, mellow feel spreads through the heart and is underlined by the brisk, assertive, and waxy coriander note. Coriander's natural heat stays muted in Signature, just providing enough contrast to fully experience the nutmeg's soft, dry warmth.
The dry down is muted and sweet, with sandalwood, vetiver, musk, and amber coalescing into a swirl of bright, dry, and supple tones that allow the nutmeg's spice from the heart to continue warming the pulse of the fragrance until it finally retreats in an elegant, slow fade of tangy, green facets.
Signature for Him is an excellent on-the-go style of scent, it isn't flashy or dramatic, but it always is appropriate and smells fantastic any time you choose to wear it.
Read more
Signature for Him by English Laundry Reviews
11/04/2017
Man...the best way to describe this is clean! It smells like clean laundry mixed with subtle hints of musk. So far everything I've gotten from English Laundry has been amazing. I sprayed a little of this on a soft blanket and it really relaxed me.
10/27/2017
Definitely reminded me of fresh laundry scent with citrus and woodsy layers pushing through. I really, really liked this. It's perfect for the offfice as it isn't overpowering. It made me feel clean and confident. I received compliments from the ladies in the office. It's unique enough to get some attention but doesn't venture to far out the safe zone.
10/14/2017
I enjoyed the smell of this scent
09/24/2017
The scent was nice and light, but didn't very long.
09/23/2017
Very light and fresh but not long lasting
09/05/2017
It's smell good and make you feel fresh
08/30/2017
Nice clean, smokey fragrance.
08/22/2017
Perfect fragrance to wear around the office. The ladies couldn't get enough of it.
08/04/2017
I love this scent and my wife does too! it's very clean smelling great for work! I go into customers houses everyday and I know I smell professional when I do!
07/22/2017
Oh such a beautiful woody lavender!
06/27/2017
Love it! So swank and manly
05/20/2017
LOVE LOVE LOVE this scent! Very distinguished and light! Perfect for office or date nights when you are looking for a crisp, clean and lighter scent
05/19/2017
I thought the scent was alright. Kinda woody and distinct the problem was right away my wife said I smelled like the cockroach killer Raid. So that's a definite no go. I didn't hate the scent but it was a bit sharp for my taste.
05/11/2017
It's ok. I love aqua di gio and this doesn't compare. For me it's to feminine of a scent
04/30/2017
One of my favorites. Actually have had this sent to me twice now and I love it and my wife loves it every time.
04/30/2017
Excellent scent
04/29/2017
Everyone loved this scent on me. I personally think this is the best scent I have ever owned.
03/08/2017
It's smells very clean and crisp. Like a very light, citrusy scent
03/07/2017
I liked the scent; it was a little bit heavy. Top note smells like vanilla
03/06/2017
A great scent, but too feminine for my taste.
03/05/2017
I think it smells too girly for a man to wear.
03/03/2017
Definitely one of my favorites. I love that it can transition well from the office to a night out.
03/02/2017
I'm going to end up buying this cologne. I've gotten more Positive comments from this one than most. It's great!!
03/02/2017
Best yet lasts very long and many compliments
02/27/2017
Very Laundry like, clean. A bit too much like dryer sheets
02/05/2017
Nice scent. For some reason the description sounds better than the scent.
02/03/2017
Not very strong. And smelled more like rubbing alcohol
02/03/2017
Was not a fan. Too much of a powdery scent and strong.
02/03/2017
Kind of over powering...reminded me of Pi or Jean Paul ...
01/31/2017
Great spicey fragrance, nothing that overpowers your senses.
01/16/2017
i love this very clean and a bit spicy at first cooling down to a very just clean fragrance
12/31/2016
Smells great, was looking for English Laundry Knotting Hill but this one smell great too.
12/30/2016
Really smells great
12/29/2016
I was actually coming on here to review this product specifically and acentbird popped this up right away. I loved this cologne from the second I smelled it. I honestly thought I may had accidentally picked a girls perfume but I'm glad that wasn't true. This cologne is amazing it's like sweet but a good sweet not like the give you a headache sweet.
12/16/2016
This cologne get is name honestly because this scent is like a strong whiff of the cleanest laundry in all of England. My wife says she likes it, but it is unfortunately too much for me. Scent stays for a while (which is good), but smells to me like someone stuffed my shirt with dryer sheets and then sprayed me down with Febreeze (which is.....not good).
12/03/2016
I really like this, just a couple sprays lasts my entire 10 hour shift, so not weak at all.
12/03/2016
Fresh clean scent. Strong at first but then smooths out and is t overpowering. Light and bright. Liked it very much.
12/01/2016
I love this scent. I received it with a Birchbox i got a few years ago. When i signed up for Scentbird i was SO happy to see they carried this. it's a fresh clean scent great for any occasion. I only wish it was longer lasting once sprayed.
11/17/2016
ok.... smelled it when I put it on it was nice then could not tell I was wearing any a few hours later..
11/06/2016
What a great fresh scent. I love it.
11/04/2016
Like it A lot love that fresh out of the shower feeling
11/02/2016
My new favorite.
10/04/2016
The initial scent is great. Very complex and pleasant, however as the day goes on it is tol powdery for me.
10/02/2016
Multiple compliments.
10/01/2016
Even though this is a men's scent I feel like it's more of a unisex. I love it. I've gotten so many compliments!!
10/01/2016
I love this scent and more importantly my wife LOVES it!
09/19/2016
Smells just like the name.. "English Laundry" a little too clean and traces of musk.. Not my favorite by any means.
09/07/2016
Just okay. Not a big wow factor but a decent scent.
09/01/2016
It was good but didnt wow me, I put it on but never really smelled it throughout the day like other colognes.
09/01/2016
Very clean and almost soapy. The girlfriend and I enjoyed it, but not sure it's what I'm after.
08/30/2016
Love this fragrance.
08/30/2016
The cologne smells nice but it doesn't stand out. I Haven't had a single compliment on it yet.
08/30/2016
Fragrant and floral, not the most masculine but an amazing fresh scent! I will be buying a big bottle for sure, I have gotten a TON of compliments on this scent already. It's really intoxicating!
08/20/2016
Warm and amazing scent... as it warms with your body, the scent becomes even more fantastic...
07/21/2016
This has to be one of my favorite scents now! Its subtle enough for work yet smooth enough for a date night.
07/21/2016
Love this one, I received lots of compliments. Very clean.
07/07/2016
Got it for my husband. Not sure if it fits his personality as much as i would like. He's masculine and has a strong presence. I think this one is missing something. It almost smells like if he were on a dewy meadow pinning up clean towels to dry. Which is nice but just doesn't fit.
06/29/2016
I got this as a tiny sample once in a birchbox and fell in love with the scent. I know how odd this will sound but the scent reminds me of a hotel I stay at on vacation. Every time I spray it on it reminds me of that hotel lobby and makes me want to go right back on vacation.
06/25/2016
I just signed up for Scentbird today. A previous subscriber to Birchbox (which I also loved) this was a sample in my box a few months back and I LOVE IT! One of the best colognes I have ever smelled!
06/07/2016
Really like it. Can't wait tell next month.
05/17/2016
Outstanding scent. Signature for Him reminds me of Prada Luna Rossa but a bit more refined. The English Laundry collection is a great addition for Scentbird. I hope to see more in the future.