English Laundry
Oxford Bleu Pour Femme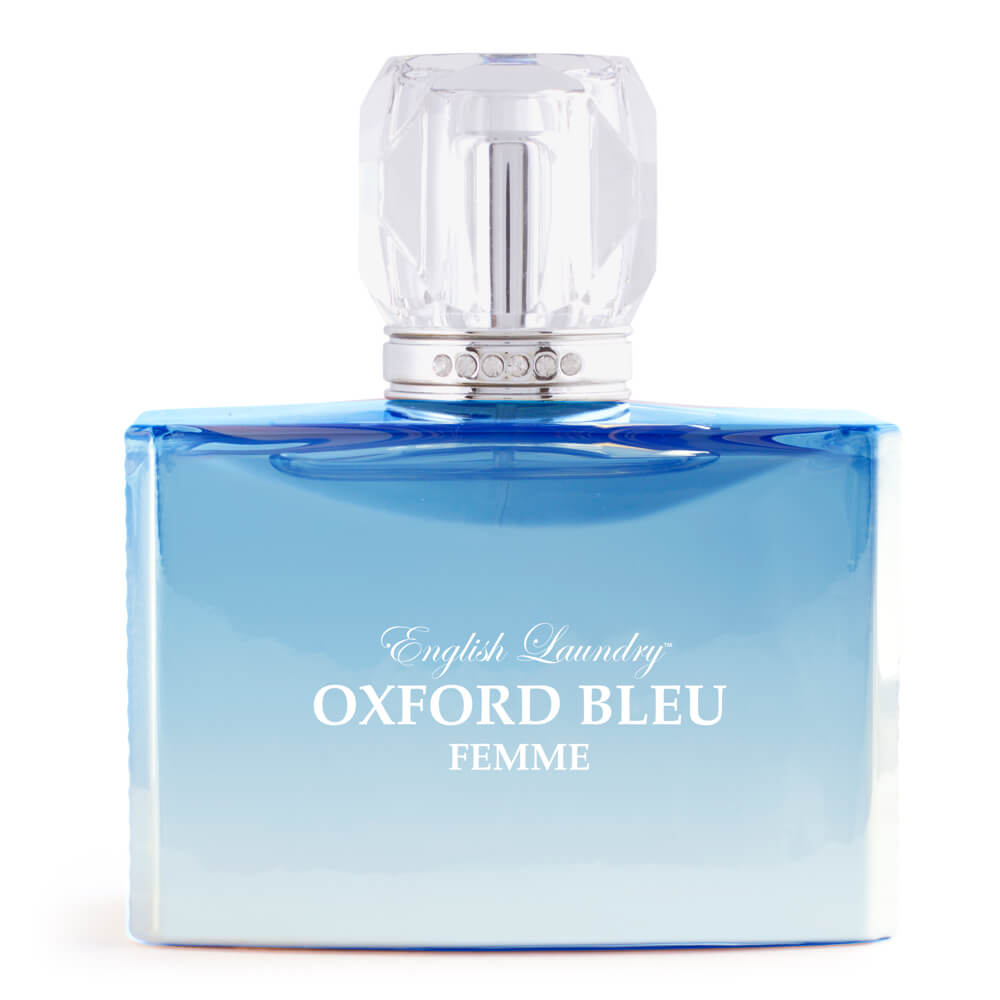 Get a 30-day supply of Oxford Bleu Pour Femme
for
$
14.95
Notify me once this scent is available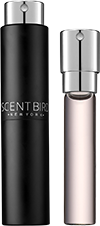 0.27 oz subscription

0.27 oz a la carte
Share and earn free perfume
Notes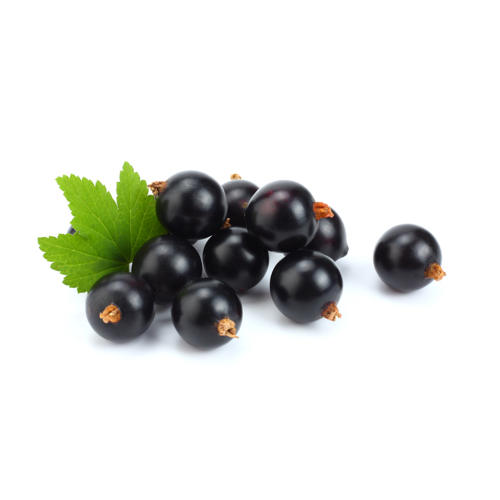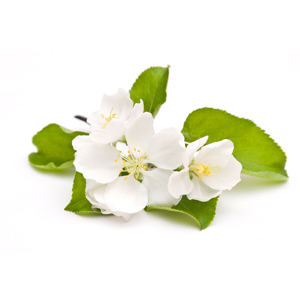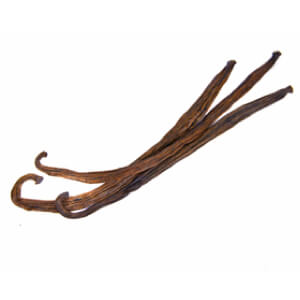 Description
A capitvating and fresh scent, Oxford Bleu Femme contains notes of melon, citrus and dewy greens that are enhanced with floral notes of jasmne, violet and orange blossom. Amber, vanilla and carmelized sugar finish this complex fragance.
You may also like
Oxford Bleu Pour Femme by English Laundry Reviews
09/23/2017
Loved this scent from the first sniff!! It is a beautifully crafted, yet complex scent. I was very impressed!
09/22/2017
Cheery scent! Love!
09/21/2017
I love this fragrance! It's so fresh & clean & feminine
09/21/2017
Very fresh scent. Lasted for a few hours. One of those scents you have to spray again or have a lotion to bring out scent more. Glad I was able to sample through ScentBird before purchasing.
09/07/2017
This perfume is now a favorite of mine! I received many compliments while wearing this. This was my first month to try this and I am hooked. English Laundry is a great scent. It has a sweet smell but not too sweet. It was just right!
09/06/2017
Very light. Doesn't really have a smell. I might as well have put on water
09/05/2017
I'm a scent junky.. I will forego lipstick for my signature fragranceof forced to choose. I fell in love worth English laundry's Oxford Bleu. It' The powdery, clean, fresh lightness is what you r receive first. Then a rather ambiguous woodsy note surfaces. Masculine femininity if will. Finally settling with wonderful floral notes. All combined are perfection. Fresh enough for work. Just sexy enough to be alluring. One of my new statement fragrances. 4.8 stars
09/05/2017
Nice fresh scent. Lasts a long time.
09/04/2017
AWESOME SMELL it last a long time. You get two or three smell while wear this great perfume. Shirley
09/03/2017
Love it! Light and clean, not super feminine.
09/01/2017
Smells good and does not last
08/31/2017
I absolutely LOVE this scent! I typically do not like overly fruity scents, but this scent is the perfect mix of sweet, sexy and floral yet has a lingering clean undertone. I feel grown and pretty when wearing this fragrance.
08/31/2017
This scent was light and long lasting. I love it. Picking perfume by description instead of smell is difficult. But this one won me.
08/31/2017
My favorite scent so far!! I could wear this everyday, it's light save sweet. Perfect!
08/31/2017
I absolutely loved this fragrance! It has a very light and pleasant smell that I could definitely add to my rotatation.
08/30/2017
This scent is very fresh. I enjoyed the fragrance all day. It seemed to wear really well with no need to reapply throughout the day. It's subtle but there.
08/27/2017
I really like the scent. It just doesn't last long. This was my first scentbird package...can't wait for the next one.
08/26/2017
It has a sweet smell but smells amazing. I usually don't lile sweet but it's not bad. I like it!
08/25/2017
Adore this scent? I'm not normally someone to go for sweet, but this is just sweet enough. The scent is light and long lasting. I've had quite a few compliments on it. Perfect for these humid summer days.
08/23/2017
Very sweat scent. It's nice I just prefer clean scents.
08/22/2017
This smells just like D&G Light Blue...a dead ringer.
08/22/2017
Super light scent, but very very beautiful. It smells so fresh and amazing! By far one of my favorites!
08/22/2017
I absolutely love the smell of English Laundry, it's beautiful and refreshing, everyone I came in contact with loved it as well.... Of course I told them where to get it....❤❤❤❤❤❤
08/21/2017
It's so sweet and musky. I think it the vanilla and sugar that makes it smell that way. I don't smell the "fresh & citrusy" part. This scent is very strong and lasts all day so be careful not to spray too much. I am 35 and my co workers told me I spelled like an older lady. Not really what I was going for. This will be a re-gift... perhaps to my mother-in-law...
08/21/2017
I love this. I received so many compliments on it.
08/19/2017
Love this perfume, it smells so fresh. It's perfect for the office, I can't get enough of it.
08/17/2017
I was really suprised by this scent. I expected a more cotton smell but this is more floral. I really love it though. And so does my mother and co-workers. I will probably be purchasing a full size bottle before long.
08/13/2017
This smells lovely! I expected it to be more citrus than it is, but it is pleasantly sweet and smells like fresh summer fruits. It does not last long, but if you're a fan of sweet smells try it.
08/12/2017
The fragrance does not last long
08/11/2017
It was wayy too sweet, didn't last very long.. I wouldn't buy it..
08/10/2017
I absolutely love it... clean, heavenly great for day wear... wish it was available in larger size
08/09/2017
I was surprised by the scent once I received it. I quite enjoy it though, I expected it to have a more cotton scent than it has but it smells fresh and clean and slightly floral. I have gotten several complements on this scent and will probably be buying my mother a full size bottle since she asked what scent I was wearing today that she really liked it.
08/09/2017
This was sweeter than I was expecting based on the description, and it didn't last very long. I was kind of disappointed, that's why I do scentbird- so I can try new things low-risk :-)
08/09/2017
I wasn't too sure about this fragrance when I first put it on I had to wear it a few days to see if I really liked it. It's definitely a lot sweeter than I expected but it's still a nice fragrance. I don't think I would get it again.
08/08/2017
Received it fast. I loved the smell. I would love to buy the fragrance. It smells fresh and sweet.
08/07/2017
It was ok... nice and light but not my fave. wouldn't buy it!
08/07/2017
By far my favorite so far! It's just the right amount of sweet/subtle without smelling like a cupcake factory.
08/05/2017
I love this perfume. It smells so good and I get lots of compliments when I wear it. It is such a fresh and just good smell.
08/05/2017
I love this fragrance, it is light and airy. It lasts all day.
08/04/2017
The fragrance is a refreshing scent and I love the combination of the smells. The scent stays on me about 3 hours.. wish it was longer but reapplication keeps you guys in business :)
08/04/2017
The fragrance is very nice. Tends to have a powder smell to it, which could just be my body chemistry. The powder smell is not enough to make me not wear it.
08/03/2017
I loved this smell so much I usually only use mostly juicy couture I wanna k ow how I can purchase this
08/03/2017
Smells fresh and creates a happy feeling. Wish out lasted longer on my skin.
08/02/2017
It's a beautiful, light scent and long-wearing.
08/01/2017
My husband loves the men's version of English laundry so I chose this one for my first scent. I LOVE it!!! Great summer smell!!
08/01/2017
I didn't love it at first, just smelling the bottle. So I probably wouldn't have bought it, if it weren't for Scentbird letting me try it out. It's got a really lovely, subtle powdery. flowery smell that lingers' just enough. It's not overpowering at all, and slightly sweet. I would wear this every day!
07/29/2017
It's to light for my taste, the smell is good, glad that I try it
07/28/2017
Obsessed! Reminds me of flowerbomb. It lasts a good amount of time as well
07/26/2017
It is ok. Just not for me. Worth a try and now I know. I will give this to my daughter to see if she likes it.
07/26/2017
I have never tried any perfume from English Laundry, but when I read the description for Oxford Bleu Pour Femme, I knew the probability of me liking it was high. Oh my heck! What a beautiful, fruity perfume. I usually prefer citrus, but this melon based perfume was inviting. It lasted about a half a day, but the bottom notes were rich and soothing. I can't wait to try another perfume from English Laundry, if it's going to be as delicious as this one. I could see myself purchasing a full bottle of Oxford Bleu!
07/19/2017
I LOVE this scent! It makes me feel pretty💕 It's a nice combo of subtle and stays all day. I've loved wearing it every day!!
07/18/2017
I love this perfume, its my new favorite! It is a fresh scent and has a sweet smell to it without being overly floral
07/18/2017
I really do like this fragrance. It's a very nice clean summer scent. Not too overwhelming, fresh with nice sweet notes. Great for summer.
07/14/2017
Like it more of evening fragrance
07/13/2017
My husband is not one for perfumes. When I where this, he is always telling me how good I smell...lol. Love it!
07/12/2017
Great smelling perfume not too strong, and the scent last for a long time! I love it!
07/05/2017
This smells nice but is pretty sweet. Not in a young type of way, but a mature sweet, evening perfume. I also got the floral notes. I didn't really agree with the "fresh" personality this perfume had tagged on it. Not bad, but not for me. I gave it to my aunt.
07/04/2017
LOVE THE FRAGRANCE! Just wished it lasted longer.
07/03/2017
It's not awful but it's nothing too spectacular either.
07/02/2017
It kinda just smells like worn off old perfume. Didn't care for it at all.
06/29/2017
There was a underlying scent..that I didn't care for
06/28/2017
It's a very light scent....but doesn't last long. I don't normally like kind of flowery scents, but this one is nice and clean.
06/27/2017
I absolutely LOVE this!!! So fresh and clean smelling, definitely an addition to my favorite perfumes!
06/24/2017
I really like this since it is a very floral get powdery frooties fail I would definitely definitely wear this and Summer Nights is really good for date and maybe in the office I can see myself wearing this
06/23/2017
Absolutely love this scent. It was exactly what I searched for. A warm softly flowery scent. It's not overwhelming, it's light and perfect for sunny days.
06/20/2017
Not my favorite
06/18/2017
Not my favorite
05/25/2017
This fragrance is quite floral and does last. It has a powdery scent that is soft and pleasant. Nice choice!
05/23/2017
This one is a very clean fresh scent. Definitely a nice warm weather scent. I think I'm drawn to most scents with jasmine/amber/vanilla notes though. It reminds me of something I used to use years ago. Maybe a little like Gaultier?
05/14/2017
Smells amazing and clean!
05/01/2017
This is a fresh and fruity scent. I really liked it!
03/08/2017
I have not received this yet. SO I am unable to rate it. Thanks
03/07/2017
Great fragrance for warm(er) weather. Starts out very aquatic on my skin but morphs into a lovely combination of (slightly sweet) summer fruits, light florals, and a bit of musk and amber. Very pleasantly surprised by this perfume house. Looking forward to receiving the other scents currently in my queue - Notting Hill and No 7.
03/05/2017
The scent reminded me of a very sweet body spray and not in a good way. If you like Victoria Secret body sprays - you will enjoy this fragrance. It was just too sweet for me.
03/02/2017
Sweet, fruity, and pretty! Just wish it had stronger staying power.
02/27/2017
I really like English Laundry's other scents; however, this one was like two different scents in one bottle. The scent started out as men's cologne, then a tissue/toilet paper powder scent and finally the lovely familiar warm vanilla floral of No. 7 or Signature. I did not enjoy the first half of the scent. I'm sticking with No. 7.