English Laundry
Oxford Bleu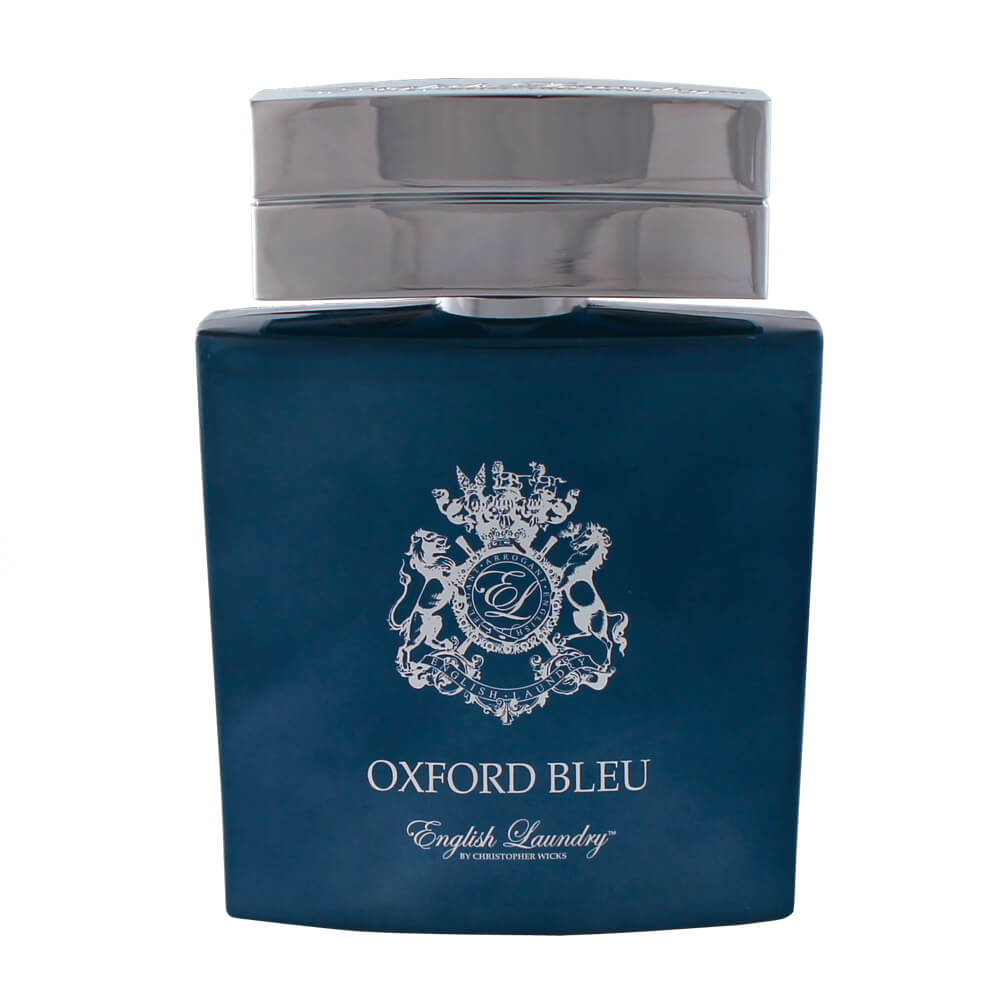 Get a 30-day supply of Oxford Bleu
for
$
14.95
Notify me once this scent is available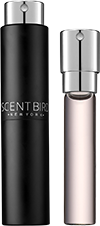 0.27 oz subscription

0.27 oz a la carte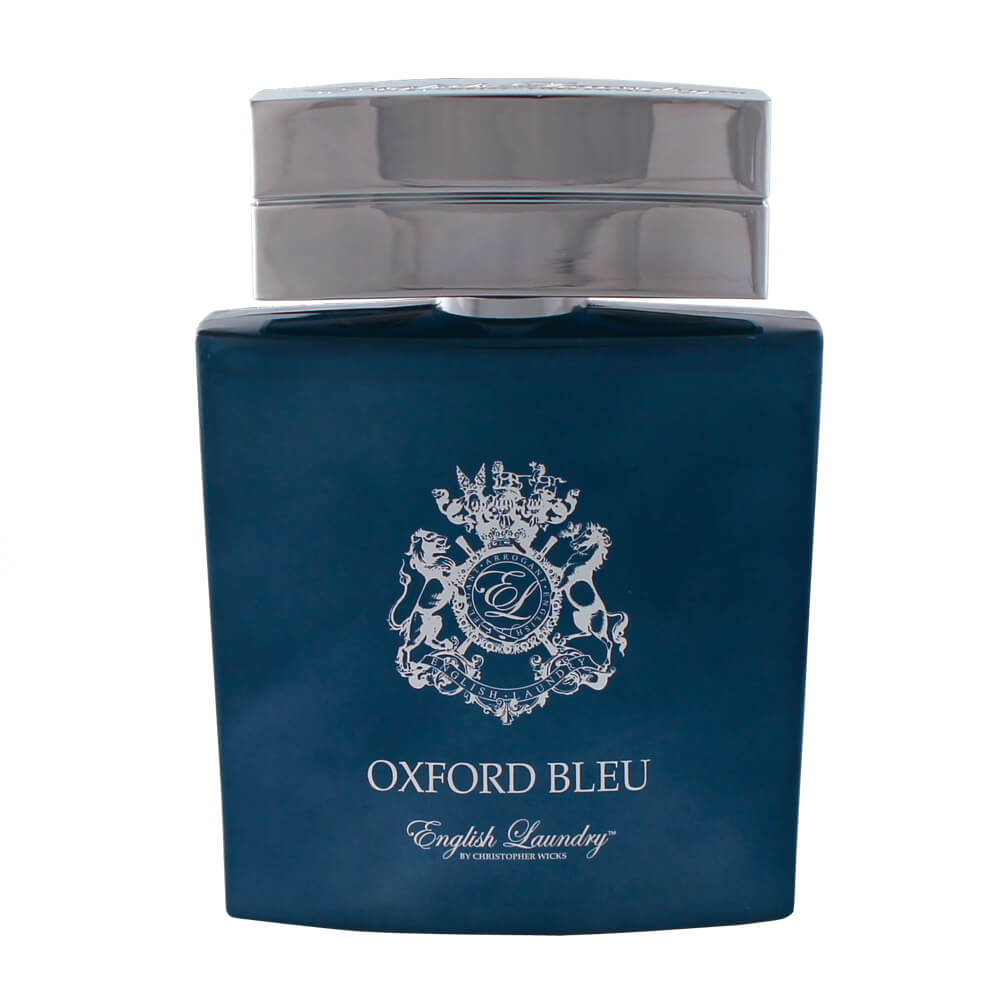 3.4 oz bottle
Share and earn free perfume
Notes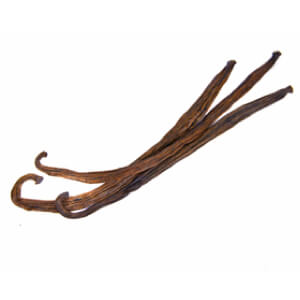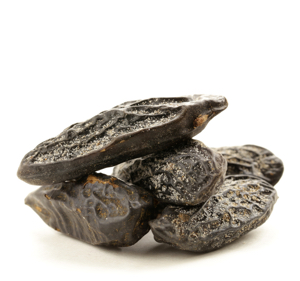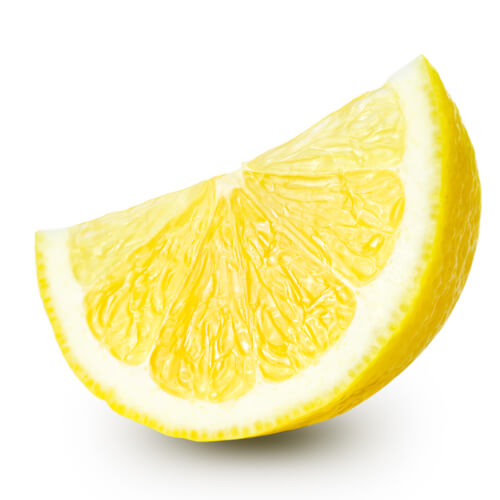 Description
Oxford Bleu is a minty, sweet cologne with tart lemon, mint and green apple top notes that dive into a cool, calming heart of plush iris, spicy-sweet tonka, and subtle geranium. Vanilla and sandalwood base notes fluidly drape over bright vetiver and deep oak moss for a rich, masculine finish.
You may also like
Oxford Bleu description
Oxford Bleu is a reserved and fresh scent with lively mint and soft iris notes laid over vanilla and sandalwood in the dry down. It opts for smooth, calm thoughtfulness over the bright spark of citrus or intense aromatic spices.
The opening of mint, green apple, and lemon stays confidently low-key – the mint note is the standout, while the green apple and lemon add sugary-sweet and tart flourishes. But the cool, refreshing sheen of fresh mint that is the strongest and most impression as Oxford Bleu begins.
The cool feel continues in the heart notes, as geranium, tonka bean and iris enter behind the green apple and lemon. The geranium and iris are both in a down tempo mode, allowing tonka's sweet, burnt-vanilla spice to come forward and make a delicious and exotic contribution at the height of this fragrance's power. The geranium note stays comfortably underneath the sweet spice, offering an invigoratingly breezy air to complement the warmth of the tonka bean.
The dry down of vetiver, vanilla, oak moss, and sandalwood exchanges the light, airy, cool vibe for a greener and darker tone, as the vetiver and oak moss double up on denser, more verdant tones. Yet the base notes are still as reserved as the rest of the fragrance, and the switch from airy, minty sweetness to introspective green earth facets is subtly done and welcome when it happens. Oxford Bleu's cleverness lies in this shift from light and airy green mint drying down to a soft, close layer of darker forest green nuances.
This allows gives the gourmand edges of both vanilla and sandalwood an opportunity to match the tonka bean's natural sweet edge in the heart, to create a tempting backstory that continues steadily until the fragrance completely disappears on the skin.
Oxford Bleu is a subtle mint-based fragrance that offers complementary shades of lively, earthy green notes laced with a smooth, warm vanilla. Its cool, verdant appeal will be equally at home dressed up or down, but it will shine its brightest with a more formal, tailored approach.
Read more
Oxford Bleu by English Laundry Reviews
12/15/2017
It's a subtle strong fragrance, which i like, as i personally don't like fragrances that smack you in the face. That being said, my nose easily gets tired of it for whatever reason, and its a fragrance i would wear once in a while and not necessarily as an everyday scent. Good fragrance, but I've had better in it's category
12/12/2017
Starts off with some nice mint and citrus then it fades into a sweet vanilla scent. It did last me a good while....about 6ish hours.
12/12/2017
I got this one for my husband. I loved the female version, so I figured I would get him the match. It is a little sweet for our tastes. Not bad, but definitely not a favorite.
12/10/2017
It's a light scent, but too subtle for my taste.
12/10/2017
Excellent - Fresh and woody but not too much.
12/06/2017
This is a great scent. I definitely plan on getting more. I received several compliments.
12/06/2017
I get compliments on this scent all the time. It smells very sweet and inviting. I had purchased a bottle of this previously and had to make sure it was still right for me. Definatly one of my favorites.
12/04/2017
Was surprised that I did not enjoy this one more. I found it to be very sweet smelling and distracting.
11/30/2017
This smells amazing. English Laundry shocked me, and I will be buying a bottle of this and trying the other fragrances by English Laundry. Highly recommend this to anyone. Don't let the Sandalwood notes to throw you off from trying, it is very subtle. Very fresh more of a winter fragrance because of the hint of mint, but i love this stuff. I think it is close to Valentino Uomo (Another amazing fragrance i highly recommend)
11/28/2017
Very good, fresh scent. Strong and masculine without being overpowering. My wife loves it on me!
11/27/2017
This is my favorite cologne, period. I am so glad I tried it. It is so masculine and yet not a super musky smell that reminds you of grandpa. I highly recommend this cologne! You will get loads of compliments!
11/26/2017
I love this smell!!! Its a very great cologne! Highly recommend this! So much I'm ordering it again.
11/24/2017
I still Have not received my shipment.... Jeff Bangs
11/19/2017
Most excellent. Light and subtle. Perfect for the office.
11/02/2017
I really enjoyed this scent. It is light and wears well.
11/02/2017
Very nice and easy-going, perfect for daytime. At first it's all sweet notes, then at dry down the fresh vetiver and a little of wood notes arise. This would be a perfect introduction to someone to gourmand fragrances.
11/02/2017
It's a perfect clean smell that is not over powering
11/02/2017
good stuff. one of my favs
10/29/2017
Smooth fragrance, clean and fresh!
10/28/2017
I cancelled my subscription and was still billed for and sent this coloughn I am very pissed off if I'm billed for November I will be contacting a lawyer
10/27/2017
Great scent that lasts.
10/27/2017
Great smell, my favorite cologne so far
10/25/2017
With Oxford Bleu, it seems English Laundry took a swing at making an office-friendly version of clubbing fav Versace Eros and proceeded to knock it out of the park. What an excellent juice. Great longevity and decent sillage to boot. Absolutely no complaints.
10/24/2017
Very nice! A clean, fresh smell. Works for office or casual evening out. Long-lasting, but never overpowering! I will replace this when I empty the first bottle!
10/10/2017
Really liked this cologne for work. It was fresh, a bit of a strong fragrance but I am a fan of English Laundry and their unique take on colognes.
10/10/2017
All I can say is WOW WOW WOW! By far my favorite so far...
09/29/2017
This cologne has been the best one! Turned out to be my favorite among colognes I've purchased in the past as well!
09/24/2017
Loved this fragrance, light yet very masculine and long lasting scent. Whether you are having a night out or a stress filled day at work the scent is always refreshing and meditating. Highly recommend this fragrance.
09/22/2017
Very sweet, powdery scent. Has good longevity throughout the day. I have gotten compliments on it around the office, but smelling it on yourself gets to be a bit much after a while. Good late summer/early fall scent. If you like sweeter colognes this is probably for you
09/05/2017
Very sophisticated scent. Wasn't sure I was going to like it at first only because it is out of the realm of what I would usually pick (usually drawn towards the more citrus/"fresh" smelling scents), but it really has grown on me. It has a very round smell (if that makes sense), almost a little sweet at first but it evens out nicely. The first week I did find that it needed reapplying around 2pm or so, but as the weeks progressed, I found the second and third wave notes to last longer (I'm sure there is a scientific reason for this). All-in-all, I really do like this scent.
09/05/2017
good for the office not too strong definitely enjoyed this scent
09/04/2017
Did not like it at all. Actually had reaction to it.
09/02/2017
First reading the reviews saying smell was weak after a bit time went by. Found this to be false, scent is still present and smells great will be picking up a bigger bottle of this scent.
09/01/2017
Excellent fragrance!!! Highly reccomend
08/30/2017
I was on the fence about this one until it came in. Oh my I get a very light fresh scent with a hit of powder and I hate powder scents usually. It last a good 10-12 hours on me and gets sweeter as the day goes one. Noting super unique about it and is good for an all around day/work/date scent.
08/28/2017
Absolutely horrible- but then I realized scentbird sent me the female version of Oxford Blue instead of the male version. Scentbird has not corrected this blunder!!! I quit!!
08/27/2017
This is like a grown-up Versace Eros, I don't like Eros but Oxford Bleu actually smells good.
08/25/2017
This is a very awesome, clean smelling fragrance. I have wore it all this week. It is not very strong or overwhelming. It lasts a good while. If you spray on first thing in the morning, you may need another shot around 5pm if you still got some smelling good to do. Overall, I enjoy this fragrance.
08/24/2017
This is my favorite fragrance so far!!! So clean!
08/23/2017
I personally did not like it the way it smelt I won't forget, the wife loved it though said it reminded her of ceader wood
08/20/2017
This is an amazingly intoxicating scent!
08/19/2017
Refreshing, crisp, and clean, yet warm and inviting. Good for work and day wear. Reminds me somewhat of Versace Eros. Probably in the top 2 colognes I've received so far.
08/19/2017
My first fragrance and very impressed. Love it!
08/10/2017
This scent was very light and airy in smell. I thought that I would not enjoy it but was pleasantly pleased.
08/07/2017
This was the first scent of my new scentbird subscription. I love it. The scent is light and fresh. I smoke cigars and I spend some time at the cigar when I got in my car I sprayed 2 hits of OB before my next destination. I saw some family and friends and gave out a few hugs. During the hugs I kept getting compliments on how good I smell. I was shocked considering I had been sitting in a cigar shop. I love x 3 this scent.
08/05/2017
Meh. Not a lot of staying power with this scent. Rather ordinary.
08/05/2017
Aside from the fact that Scentbird messed up on my first-order, i'm going to give it another shot.
08/05/2017
I decided to pick this one up since I've enjoyed a sample of it in the past. This fragrance start withs a crisp, clean opening that is part woody-, part floral. Not a feminine floral, but unmistakably floral nonetheless. It smells a bit of freshly laundered clothing. The scent is quite muted even after application, and continues to a shape of almost a powdery scent. Still very much a scent for a man. Wear this one in the office, to a wedding, or when dressed well in the Spring.
08/05/2017
This cologne smells great every time I walk past my girlfriend she reminds me of how great I smell. Even women in the street stop me and ask what cologne I have on
08/05/2017
Scent is great, refreshing, light and not overpowering. Reminds me of Armani Code. Scent doesn't last too long on me.
07/29/2017
Love this fresh scent. Lasts a long time and is not over powering. I think I have had a few people walking behind me to smell the trail I was leaving with this scent.
07/29/2017
Good but not memorable
07/28/2017
Can't get enough of this scent! It's a new favorite. So fresh.
07/23/2017
Great scent for ME. I'm a smoker, so every juice I get must be tested for the best longevity and silage for the money. I spray i squirt on my hand then see what happens after all the smoking, yardwork, fusing and playing with my dogs, dishwashing and hand washing. This one is a keeper. Lasted as a skin scent for about 10 hours. That's damn good. If Versace Eros is the child by marriage then this scent is the child by the other woman. Similar with subtle differences enough to buy both. Curious to see what the other scents from the house have to offer.
07/22/2017
I loooooooove this scent! Definitely buying the bottle. This was the first of two scents I have received and this one is exactly what I was looking for.
07/17/2017
First one I ordered and I LOVE IT! It's exactly soft enough to not be overpowering. Smells fresh and beautiful. I absolutely love it.
07/13/2017
Love this fragrance, has everything I love. Performance on my skin is pretty good, lasts about 6 hours and projects for about 2 after initial spray.
07/05/2017
Wow from the beginning! Buy By another sample for the car. Kinda wish I could get it shipped faster but other than that service is great.
07/03/2017
Love this as an everyday wear
07/02/2017
One of my favorite fragrances. It holds up for the better part of the day. Highly recommend
06/26/2017
Good cologne. Masculine smelling to me. light. crisp. i agree. does not last long
06/23/2017
LOVED it. Received lots of compliments on it. It's not a very strong fragrance and doesn't last very long. But it is very nice - clean and masculine. I plan to actually buy a bottle of this one.
06/22/2017
Didn't last very long
06/13/2017
It smells to much like a woman for me.
06/11/2017
Not bad, clean and delicate. Can last for about half a day. Great!
06/10/2017
This was my first cologne and I really like it. very nice clean smell great for the warm weather
06/03/2017
It's hard to impress me, i put this in my queue on a whim cause i was taking my first trip to england this spring. This stuff really smells like a subtle tea, and like sweet wood. it's a very universal scent it can be businessy or casual. def worth a try, i will be getting a bottle
05/24/2017
I thought it would be sweeter. To me, it's spicy and flowery. Just not my style.
05/20/2017
Well this stuff is magic made liquid.
05/18/2017
Was not disappointed. This has been my favorite scent so far.
05/01/2017
Selected this one for the name thinking it would smell clean,and I was right. Wife loves it on me. One spray is good enough for an outing and last for a while
04/29/2017
Wife loves it, I like it. A little heavy on the vanilla for me.
04/29/2017
My husband likes it but doesn't love it.
04/29/2017
I love this one
04/25/2017
Great clean smooth smell easy for you to forget you have it on until someone asks or says it smells good.
04/25/2017
Way too much vanilla. I don't no know how this passes as a men's cologne. It smells like something my mother would wear. I actually feel like they mistakenly sent me a women's perfume. Terrible.
04/25/2017
Great pick! Not too strong fragrance. Very smooth. Great during the day or during a night out with friends.
03/09/2017
Fabulous, classic scent. Received more compliments on this than just about anything I've ever worn. Subtle but very "present," a great scent that won't overpower anyone.
03/07/2017
English Laundry produces an awesome mens fragrance just like their great line of clothing.
03/07/2017
It's not a bad smell, a bit strong but that makes it last longer!
03/05/2017
This is very good! Smells a lot Versace Eros ! A sweet smell and last long.
03/05/2017
It's a very nice scent, very similar to Versace Eros except a little more put together and not quite as loud. I actually prefer it over Eros!
03/04/2017
I love this and I would have never bought it in the store.
03/02/2017
Excellent scent for the office
03/01/2017
Paradise in a bottle.
03/01/2017
It's a nice fragrance. I would wear it, but it would not be on my favorites list.
02/27/2017
Always getting compliments with this one. My favorite!
02/04/2017
Smell sucks. Don't order.
02/04/2017
Smells great; clean
02/03/2017
It was too strong for me, if you're looking for something that last all day and musky clean than this is for you. Reminds me of Calvin Klein Encounter.
02/03/2017
A classy scent, perfect for the business class customer but perfect for low-key everyday use. I always get compliments on English Laundry products.
02/02/2017
Great clean crisp scent. Excellent for daytime wear.
01/29/2017
very strong sent
01/13/2017
Loved this scent, strong but not overwhelming.
01/06/2017
Holy Guacamole this stuff smells amazing. Exactly how I'd want a cologne to smell and better than anything I've ever smelt from men's colognes. Can be a tad strong so use wisely. It's more of a manly, sweet-ish type of smell too. Very clean.
01/03/2017
Very heavy scent with surprisingly little sillage. For my personal taste, it's too sandalwood/vanilla heavy, and I don't notice any of the lighter notes that should come through (lemon, mint, geranium). This smell is exceedingly "manly"; I'd say it should be used sparingly but I doubt it would stick around long enough for anyone else to notice it at all if you did!
01/02/2017
Good cologne. Took forever to receive initial cologne though. I am nervous that if shipping is this slow the first time about how timely future shipments will be. Also, the dispenser is cheap feeling. Seems to function fine but just not very nice.
12/31/2016
I was pleased with the scent
12/31/2016
This scent is the greatest scent that I have yet to smell
12/31/2016
Great scent for an evening out or a business meeting. Love the subtle fruity notes with a hint of spice. I'd get it again for sure.
12/30/2016
I absolutely love English Laundry's Arrogant so figured I'd give the Oxford Bleu a shot since it also had overall positive reviews. Of all the fragrances I've tried on ScentBird, this is my least favorite. It's not like it smells bad or anything but there's just nothing special about it. To me it smelled like a knockoff imitation of Chanel Bleu which sadly is not available on ScentBird.
12/29/2016
Smells really nice - a fresh and clean scent that makes my boyfriend smell delicious.
12/22/2016
My first scent bird delivery, I didn't dislike the scent, but felt it was much too feminine. The Woodsy / citrus notes stated were no where to be found. Instead it had more of a linen smell to it. Not bad overall, but not one I'd repeat either.
12/20/2016
Not one of my favorites. Not a bad scent, just not what I expected. To me it smelled almost like a cotton candy type smell, and I didn't really smell much citrus in this cologne like I was expecting.
12/10/2016
smell like fresh clean summer day
12/07/2016
Safe, citrusy, very British, as advertised. Nothing special. I'll never even use all of the sample I got. Ho hum. 3/5.
12/06/2016
This has. Even awesome so far!
12/06/2016
Smells really good compliments all the time
12/05/2016
liked it pretty well
12/04/2016
Best cologn. Always getting compliments.
12/02/2016
Not as spicy as Mr. Burberry. I love it!
12/02/2016
Thus cologne smells okay, but doesn't last very long.
12/02/2016
Smells a great deal like bug spray to me. I would pass.
12/01/2016
Love love this smell!! Wish I could bathe in it. Real women head turner too. I get many compliments on how manly I smell.
12/01/2016
Similar to their signature scent. I loved the scent but wish it was stronger and lasted a little longer once sprayed. great for any occasion
11/30/2016
Nice scent. Classic yet modern. A clean, fresh scent.
11/30/2016
This is a very awesome cologne love it! Very classy smell
11/29/2016
Loved it.. Want more...
11/21/2016
My all-time favorite cologne so far! Wanted a bottle but they're out of stock! Hmm I wonder why.. Haha
11/18/2016
I love the scent! Just subtle enough not to overwhelm.
11/10/2016
Absolutely love it
11/08/2016
smells amazing!!
11/04/2016
It's ok but I wouldn't order it again.
11/03/2016
Simple but decent smell. I am enjoying it.
11/02/2016
Love it I always receive complements when I wear it. Great for all occasions.
11/02/2016
Not my favorite. Clean smell and masculine, but suited for an older man.
11/02/2016
Freaking awesome, the best!! ¡
11/02/2016
I love this scent!! I get complements every time I have it on. This is a really nice, clean masculine scent!
11/02/2016
Really like this one. Had a fresh floral scent with a subtle earthy almost musky undertone that was not very overpowering. Definitely can be worn for all occasions.
11/02/2016
Always the best scent!
11/01/2016
Love this scent. It's become my go-to. It's very light and casual, and lasts longer than expected.
11/01/2016
Smelled too much of Vanilla
11/01/2016
This is far too fruity for me.
10/31/2016
Awesome scent, stays longer than average. Classy & subtle
10/30/2016
Too flowery and almost feminine for my taste.
10/25/2016
Not bad. I didn't mind it, wasn't crazy about it, but my wife didn't like it much, at all. I'm not very good at describing scents, but I would say it has a clean fresh scent. Similar to the Bleu de Channel. I like the Channel a LOT more though (so does my wife).
10/11/2016
Oxford Bleu is my first cologne from ScentBird, and I love it. It has a sweetness that is perfect for fall without being overpowering. I wear it daily and have received a number of compliments.
10/04/2016
Never got to use it because when i received the package it was smashed to pieces,, but the package smelled very nice.
10/04/2016
It could be me, but this smells a lot like Eros by Versace. I was expecting something with a cleaner, lighter scent. This was heavier than I wanted, but still a good fall/winter fragrance in my opinion.
10/04/2016
Love this smell! It's unique and it's a real head turner. The ladies really like it.
10/03/2016
Smells like a cheap body spray. Overpowering and fowl.
10/03/2016
One of my favorite best one
10/03/2016
This is a very good everyday scent. Perfect trip to the library scent. Nice quiet and gentlemanly smell.
10/01/2016
Smells really good first time trying scentbird and im happy so far
10/01/2016
really like it. I would you say this is an anytime of day cologne
10/01/2016
LOVE IT THE BEST INE YET
09/30/2016
Good but smells exactly like Versace Eros which I have already
09/29/2016
Smells great! Fresh, inviting, slightly sweet, and musky. Long lasting, 1-2 sprays and it last all day. I constantly get compliments on how great I smell. The girlfriend and I love it. Last month I got Artisan by John Varvatos. This one is a little sweeter, less floral and muskier. I like both, but this one a little bit more.
09/28/2016
Amateur review - This cologne is light and sweet. A little like the smell of an upscale candy shop, or the top notes in a good pipe tobacco. Kind of a 'playful' smell, great for a guy with a sense of humor. Could not see Chuck Norris wearing this. Good fall and winter scent.
09/23/2016
This is hands down the best cologne I have gotten thus far! love this scent. It's fresh, inviting, everyone noticed it
09/18/2016
This was really one of my favorites. I felt it might be a little for the younger set, but it is fresh and clean, a bit sweet.
09/10/2016
I like the smell, it fits my chemistry very well. Lots of "what is that"?
09/10/2016
I like the smell of this perfume, but my wife is not a fan. It has very heavy notes to it which is a hit or miss.
09/09/2016
I like the smell but it took me a while to warm up to it. A little heavy on the vanilla so for someone who likes a bolder, crisper scent this one is not my favorite.
09/07/2016
I really like this smell. Perfect combination of floral and spice. It's not strong or overpowering but people definitely notice it and comment on it. I wear it during the day to work and even on weekends. I would wear it on dates too. It lasts all day.
09/05/2016
This is my new signature scent. It smelled great on my skin from first spray to dry-down, getting even better the longer it's on and lasting through a full day. That kind of durability of scent without the scent being overpowering is unusual in my experience. I probably own 25-30 scents, which I vary depending my mood and what's in store during a day, but this is one that's distinct and warm enough to wear all day every day. Now I've ordered the other "English Laundry" scents to see if they are equally pleasing to wear!
09/02/2016
I would definitely order a full bottle of this
09/02/2016
A little confusing but pretty good. I get floral, sweet, and woody which makes it hard to classify the scent but it does smell nice. I'd be willing to buy it.
09/01/2016
One of my new favorites!
09/01/2016
I loved it and the wife loves it. Has a very fresh and light citrus scent with a hint of sweetness. Going to be a nice scent for this Summer to Fall transitional period.
08/31/2016
After smelling this on me, my boyfriend hasn't stopped begging me to buy a full bottle. It's a really versatile scent that's perfect for work or going out. 100% recommend.
08/30/2016
Got this for my husband and I love it as does he!!
08/30/2016
Excellent excellent excellent!
08/22/2016
The best scent I've had in a long time
08/19/2016
It's very subtle, sweet and warm. Not the best cologne to wear in the heat, but must be incredible to wear when you know someone who will come close to you and when it's a bit chilly. I would use this in a dating scenario and not so much in a outdoors environment.
08/18/2016
It had a very subtle and calm scent yet it was strong and inundating after a while(it felt like I was a scent candle all day). It's definitely not a fragrance I'd wear on a day to day basis. It just does not fit my personality.
08/15/2016
Wonderful smell I love it!
08/11/2016
If you like Versace Eruos youll love this one. Last long time.
08/07/2016
It smells great but I feel it does not project as well on me. Even with 4 sprays, I'm not knocking it but it just doesn't work well on me.
08/06/2016
Oxford Bleu smells great and elegant. I have received many compliments on this fragrance. Another great thing is it lasts for a long time over 8hrs.
08/06/2016
loved it I deal cards perfect for work
08/05/2016
Nice fragrance. Smell a lot like Versace Eros. Fresh vanilla.
08/03/2016
A very nice scent!
08/02/2016
the scent so far
08/02/2016
I can agree with other comments that Oxford Bleu does smells like Versace Eros. Eros is much stronger smell and the mint note is more prominent than the Oxford Bleu.
08/01/2016
Smells amazing!!
08/01/2016
A new favorite!!! Great Anytime!
07/30/2016
Classic!!! Great for the office, going to the opera or a night out to the club.
07/30/2016
Smells amazing.
07/30/2016
Terrible. Smells like something my grandfather would wear if he weren't cool.
07/30/2016
It smells very much like Versace Eros. Very good scent for clubbing or where there may be other strong smells and you want to stand out.
07/29/2016
Nice fresh long lasting fragrance
07/28/2016
It was a pleasant scent, but my opinion too much like perfume for my liking. I did have one woman compliment me on it though. So I have to give it a three.
07/25/2016
Good solid scent. Not overpowering, just right. I have enjoyed wearing it.
07/19/2016
one of my favorites so far, subtle yet intense
07/18/2016
My favorite so far. Powdery kind of fresh and the vanilla really shines through. Great for spring summer
07/18/2016
My favorite so far. Powdery kind of fresh and the vanilla really shines through. Great for spring summer
07/14/2016
Smells great! It reminds me of Versace Eros
07/07/2016
overall, a very appealing unique scent. however..and this is my personal opinion. the scent feels...cheap? its a bit of an oxymoron to say that it smells great and refreshing all while simultaneously smelling like the brand is trying to mask some of the cheaper notes and ingredients with more pungent and powerful ones.
07/06/2016
Love this cologne, was impressed so far with scentbird! I get so many compliments on English Laundry!
07/05/2016
It would have been nice if the vile were not half-filled.
07/05/2016
Love this one!
07/05/2016
Will someone. anyone. Please email me about my account? mikemitchell2289@yahoo.com
07/04/2016
This is a great crisp scent that seems to last for me for several hours.
07/04/2016
Great summer scent
07/04/2016
Strong smell, but good.
07/04/2016
I think this scent is great. It has elicited remarks from men and women
07/04/2016
Long lasting, great fragrance for any occasion.
07/04/2016
Smells pretty good, better than I expected.
07/03/2016
A bit overpowering within the first 15 minutes, smells pretty decent after that. Doesn't last very long on the skin, maybe 4-5 hours after and it's pretty much gone.
07/03/2016
Great cologne. I enjoy wearing it to work.
07/02/2016
I like the smell, but the thing that bugs me is that I have yet to get a compliment wearing it. Usually when I wear some of my regulars, I get a compliment every now and than on the scent, but not with this one. That said, the smell last awhile. I spray one shot on my chest before work and can catch hints of it throughout the day. Even the next day my uniform will still have traces of it. I
07/02/2016
Great scent my wife says it smells peaceful and sexy at the same time.
07/02/2016
Amazing scent and long lasting
07/02/2016
Smells good and last a long time
07/01/2016
Very sweet and powdery
07/01/2016
Awesome scent ...my girl loves it too
07/01/2016
Great smell love this one!!
07/01/2016
Great scent, a but baby for daytime use in Texas summer but great for dinner or date night. The profile is spot on so I won't redo it here !
07/01/2016
Really refreshing. And the best part is that it's not overwhelming and last long.
07/01/2016
Love the way it smells
07/01/2016
Love the scent. Wish it stayed around a bit longer.
07/01/2016
This is by far my favorite Cologne !
07/01/2016
Great scent. I would suggest this to everyone!!
07/01/2016
The scent didn't seem to last very long.
06/30/2016
Good summer scent
06/30/2016
Pleasant smell but a little too strong.
06/30/2016
It's not bad, I like it.
06/29/2016
It's an amazing scent looking to invest on buying the cologne
06/29/2016
Not a huge fan of this, too perfumey for me
06/29/2016
I really like this one. It smells important. Clean and intriguing.
06/25/2016
Excellent scent! Just the right mix of sweet and fresh. Smells very similar to Versace Eros but this one is a little more complex and refined. Very good chance I will be getting a full bottle of this one!
06/23/2016
GREAT and LONG LASTING. very crisp and clean scent can still smell it on me the following day.
06/22/2016
Great, Love it !!!
06/21/2016
I would recommend this scent to someone 25-35. As a Person (teen) this wasn't the scent I was looking for. But still an EXTREMELY pleasing scent.
06/07/2016
Great smelling cologne. Seems to be the scent for any occasion. It's mild but alluring so it invites people in to take in a for a much more closer experience. ;)
06/06/2016
Excellent! Warm scent that lasts all day. Suitable for a night out to dinner. Feels more like a late summer into early fall scent.
06/03/2016
Perfectly balanced and smells awesome!
05/17/2016
Another outstanding offering from English Laundry.