English Laundry
Notting Hill For Women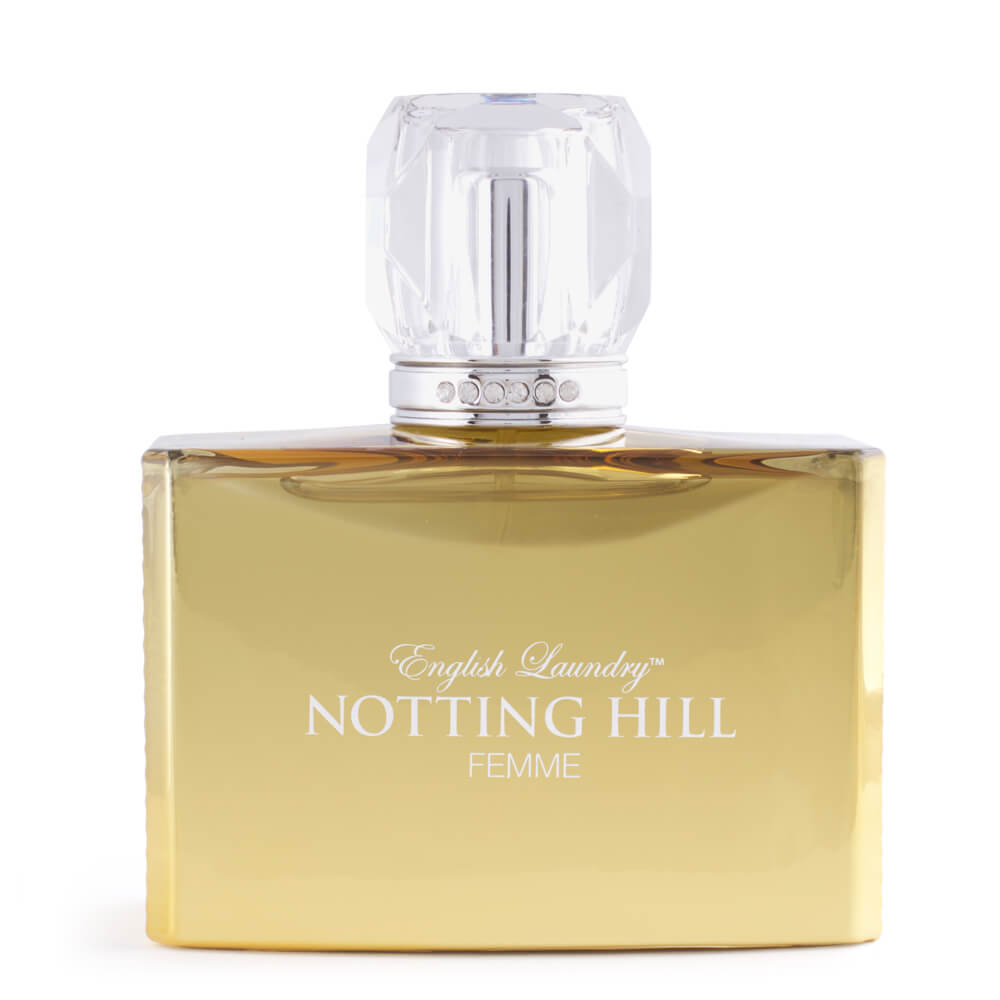 Get a 30-day supply of Notting Hill For Women
for
$
14.95
Notify me once this scent is available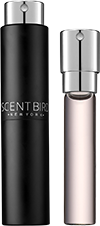 0.27 oz subscription

0.27 oz a la carte
Share and earn free perfume
Description
An invigorating scent for the confident and secure woman. Warm and enriched with bergamot, cassis and notes of herbal rose, Notting Hill Femme evolves into a powdery must and caramel scent that is incredible unique
You may also like
Notting Hill For Women by English Laundry Reviews
11/16/2017
This is considered slightly on the older lady side maybe for its light florally top smell, but the undertones balance it out. I actually quite enjoy this and I am 17. Light scent fueled by deep amber tones creating an even, strong presence. Maybe not for a signature scent but for an occasion or outing. I recommend if you're into darker scents, not too florally.
11/14/2017
I liked this one, it's strong, but less sprays and it was perfect for just a more sophisticated smell for work.
11/09/2017
Did not like this at all. Smelled like old lady at church. Not recommended!
11/03/2017
This is not my kind of perfume. To me it smelled like bug spray or old lady perfume. Sorry just brutally hones.
11/02/2017
Es bien dulce y suave.
11/01/2017
I love this fragrance! Warm and light at the same time. Very cozy.
10/30/2017
It's a very clean, fresh scented fragrance. It doesn't really last long on me personally, but all & all it's a decent choice.
10/29/2017
SO not a fan. This smells like someone who has a white-wine hangover. Like sour sweet. Just not pleasant at all.
10/29/2017
Not my favorite scent I've gotten from scent bird. It is quite strong, clean smell.. but leaves an unusual background scent that lingers and it is not that great in my opinion. Will still wear it occasionally..
10/28/2017
I really like it. Has a hint of sweetness I think but not overpowering. You can wear it during the day or at night.
10/28/2017
This is my fave perfume by far!! I get so many compliments on it!!
10/28/2017
This perfume is very true to the scent description. It's very musky! Not what I would typically choose, didn't like it.
10/28/2017
Absolutely loved this perfume.
10/26/2017
I really love it as it first goes on, the clean powder scent with a vanilla finish but after a while it start smelling horrible. Like French prostitute horrible. I really want to wear it but can't
10/24/2017
Really love the smell
10/24/2017
Another home run by English Laundry. Officially my new favorite line of fragrance. Love the light sweet and sensual smell, people lean in to get a closer sniff. Love it!!!
10/24/2017
Absolutely love this perfume.
10/23/2017
I'm not sure why I keep ordering old lady scents. The description is very accurate. It's very powdery, and musky!
10/17/2017
I really liked this one! It smells sweet but it's not too overpowering. It is sophisticated but doesn't smell like an old lady. One of my favorites so far :)
10/16/2017
Loved the scent. Soft, sophisticated, feminine and an every day wearable.
10/14/2017
It's an absolute no from me in this scent 😷 personally did not like it at alllll
10/11/2017
Such a timeless scent. I receive compliments every time I wear it. This scent has become one of my favorites. Great for day or evening wear. A flirty scent without being overwhelming.
10/10/2017
I really like this scent! Nice and flowery with a hint of citrus. Dries down to a powdery musk. On me it seems to fade quicker than I would like, so I have to reapply often. Still a nice favorite. I smile every time I spritz it on. Makes me think of warm sunny days. This a very nice day time fragrance.
10/08/2017
I LOVE this perfume!!! I do have to reapply once or twice a day. I will buy a full bottle of this one.
10/06/2017
Everyone's telling me I smell older. It kind of reminds me of hand soap.
10/03/2017
Disappointing. I love the English Laundry brand, but this one could be any generic floral on the shelf. Very average, nothing special. I wish I could find the fragrance under the brand that captivated me in the first place; unfortunately, this is not it.
10/03/2017
I enjoyed this scent it was very floral and clean with just a hint of musk :)
09/30/2017
This perfume is definitely more on the mature side. I found it be very earthy and woodsy rather than super floral. I am more of a floral and sweet fan, and this perfume is more on the decendant side.
09/30/2017
I love Notting Hill by English Laundry. This is my new favorite.
09/28/2017
Merrrrp. Fail. This is my first Scentbird scent and I'm not a big fan. Way too floral for me... definitely a "mature" scent. I guess I'll wear it since I paid for it... I came across this scent when I wanted something "woody" and this is NOT it. If you like woody/musky scents, pick something else.
09/28/2017
Not something I would have normally have picked just by smelling it in the store. It smells very nice on me
09/27/2017
Love this scent! It is almost a dupe for Armani Si---but a bit more citrusy. I think this scent is subtle enough for office/daytime yet noticeable enough for date night. Smells like a sophisticated woman!
09/25/2017
This is an very awesome perfume. Love the smell. It is a lot like perfume signorina very soft and elegant
09/22/2017
I really like this perfume. It's actually perfect for day or night. I've worn it out several times since I've gotten it and I get complements every time. Men and women.
09/06/2017
This is THE perfume for me. Soft, feminine but also those deep smells like leather that remind me of being wrapped up in love. Already ordered it again! I want people to smell this and think of me. It's long lasting without being loud, just like a long kiss... I heart this one for sure!!!
08/29/2017
I love this scent! It is soft and beautiful and smells very soothing..
08/27/2017
I absolutely love the way this smells, and it lasts a surprisingly long amount of time on me
08/27/2017
This is a pretty fragrance and I am sure this sample will be used up. I found that it lingered for 12 hours on my clothes. On my body about 6 hours. This scent works great for any season. I was surprised it is working for Summer... must be the green and citrus notes. This may be one I purchase as it is a good all round fragrance. It is a clean and fresh floral. I detest green notes generally but these blend nice in this one to give a freshness. Good alternative to typical fruity fresh scents that I love.
08/22/2017
A lot like la vie est belle- soft, powdery floral with a hint of tobacco or leather. It's lovely. Just not finding that it lasts very long on me.
08/05/2017
I'm not very big on sweet smelling perfumes, but this is a good one for me. Not too sweet and just floral enough. The only thing I am disappointed about is that I didn't get much of the fruity notes.
08/04/2017
I really like this perfume! It's different from a lot of perfumes that I've had. It's a good scent for year round, but I can really picture this being a fall/winter scent, while wearing my cozy sweaters. I'm sure I'll be reordering this one!!!
08/02/2017
It's ok don't seem to last as long as others.
07/11/2017
LOVE IT, NICE AND SOFT SMELL
07/11/2017
I love it!! It last all day!!!
07/11/2017
Beautiful fragrance, great staying power! Love the deep caramel undertones.
07/03/2017
Very nice clean scent. Works well for everyday, office wear.
07/02/2017
This clean perfume is just that-crisp & clean! A CLASSIC scent, that does not go on too 💪strong, without overwhelming all of those around you. 🍭If you enjoy perfumes that have either a sweeter backdrop, and/or more floral backdrop (like me! 😊)... than this might not be the perfume for you. BUT, if you enjoy perfumes that have more of a sophisticated, meets classic scent-then look no further.
06/30/2017
Beautiful and light scent. But it only lasts a couple of hours.
06/22/2017
Notting Hill starts out a little strong (floral), but calms down to a Carmel, vanilla musk that is beautiful. It lasts around 5 hours, and is very close to the skin. It smells great in warm weather, but could work in fall also. This scent is very versatile, and could be used for everyday. I've tried No. 7 and I thought it would smell like this. Very happy with this month's selection! Full bottle worthy.
06/15/2017
I've worn this scent before and I still love it! Great for the summer. I love the floral sweet scent
06/02/2017
Very nice springtime scent.
06/02/2017
I really wanted to love this scent, but my skin seemed to really amplify the floral notes and all but completely mask anything else.
05/31/2017
Such a pretty scent! It's a nice floral without smelling "old lady-ish"
05/31/2017
Love the scent, musky and leather so unique!! Didn't seem to last long though.
05/19/2017
I absolutely love this perfume, it smells so good. It is a little on the strong side so don't need much but does last a long time
05/13/2017
OMG! Why isn't this more popular? This is what gorgeous smells like.
05/06/2017
Very nice evening out perfume.
05/01/2017
Oh my Wow! This smells absolutely amazing. Very sweet, but not like cake in your face all day sweet, more like fruity sweet. It smells rich & preppy & lasts a good while. Very similar to La Vie Est Belle but different too in a fresher way.
03/09/2017
Love this perfume..
03/06/2017
I love this perfume!
03/06/2017
A very beautiful scent, not to floral, not to musky, not to powdery. A perfect blend of everything. Makes me feel sexy!
03/03/2017
This perfume is AHHHHMAZING. I can wear it with jeans & a tee and I feel like royalty. So in love with this scent
03/01/2017
This smells amazing
01/19/2017
Not sure if this is new or not and how it isn't more popular but it smells AMAZING. Bar far, my favorite scent ever!!! Sexy, warm, sweet, long lasting... Reminds me of a better version of "Angel"