English Laundry
English Laundry Signature for her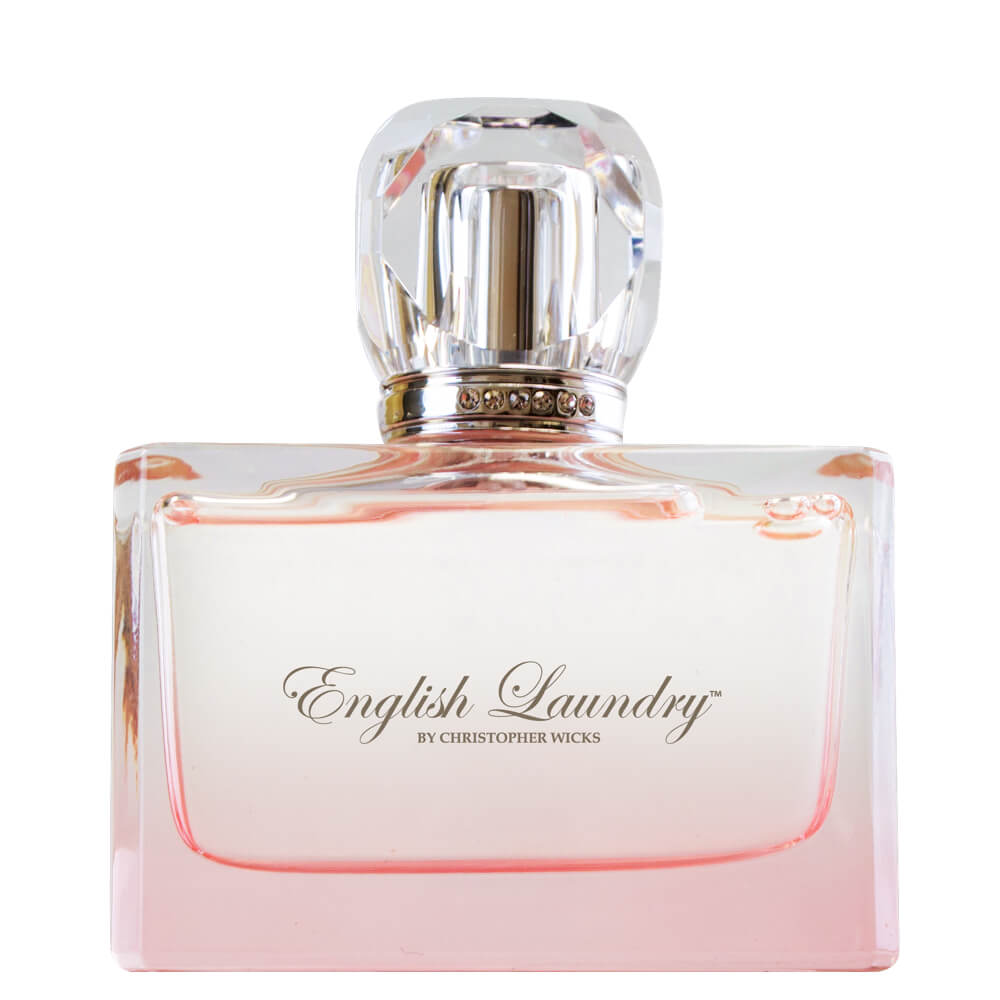 Get a 30-day supply of English Laundry Signature for her
for
$
14.95
Notify me once this scent is available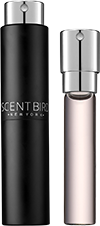 0.27 oz subscription

0.27 oz a la carte
Share and earn free perfume
Notes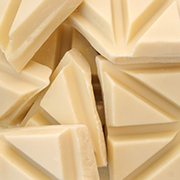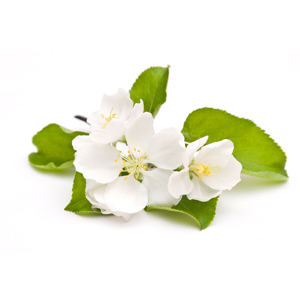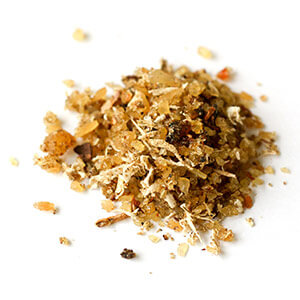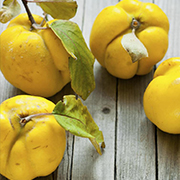 Description
English Laundry Signature for her by English Laundry is a Oriental Vanilla fragrance for women. English Laundry Signature for her was launched in 2013. Top note is quince; middle notes are white chocolate and jasmine; base notes are orris root, musk and woody notes.
You may also like
English Laundry Signature for her by English Laundry Reviews
11/17/2017
Pleasantly surprised! This fragrance reminds me of something I already own. I've been wanting to try this for a year now, last year around this time the English Laundry rollerballs/sprays were in some of the BoxyCharm boxes & I wasn't lucky enough to get one in my box. So I was looking forward to trying this fragrance. It's a really nice sweet smelling vanilla type fragrance. Somewhat of a calming & comforting fragrance. I'm sure I will be buying a larger bottle of this one!
11/09/2017
Really pretty and feminine smell. It is something you can wear on a date or to work. Never tried these scents before, def might just have to buy the bottle.
11/06/2017
I have to admit - I already liked this before scentbird. I got a sample in ipsy or birchbox and that ran dry, so I put it in my queue here to get me through. it's airy and light, but smells sweet and wonderful. it's good quality and holds its scent for a long period of time.
10/26/2017
My favorite perfume I've gotten so far! Sweet and clean smelling.... I love it!
10/21/2017
I liked this scent but didnt love it. It smells a little powdery and sort of like dryer sheets in my opinion. It smells pretty girly and clean.
10/18/2017
Love the scent but doesn't last long
10/11/2017
I love this one. So fresh and pretty scent
10/11/2017
I am a HUGE fan of the English Laundry line. The vanilla yumminess that tie the fragrances together is a mature vanilla. I am so glad I found this line, they have something for every mood!
10/05/2017
A wonderful light and floral fragrance. Great for work or spring. This could be a staple since it's just a great all around fragrance.
09/28/2017
Okay. Gonna be 100% honest. At first when I first smelled the bottle (not sprayed) it seemed like one of those perfumes from Walmart. But after I sprayed it once, it was definitely unexpected. The smell of vanilla with the fruity combination and a hint of that musk hit me. Definitely not a cheap Walmart smell! It wasn't overwhelming, and one spray lasted an entire 10 hours of restaurant work. (Restaurant work makes you smell like food within the first hour, and this lasted for 10!) I could still smell it after the wash, which I am not even mad. I love this, it will be in my qué for another subscription very soon. I am just overall in love with the English Laundry line. It is my favorite hands down, and it's a classic. Being 25 I feel sophisticated wearing this. Thank you English Laundry for being a huge part of my life!
09/14/2017
My new favorite scent. Smells sweet and lasts a long time.
09/09/2017
Pleasantly surprised! I love this scent and am glad I chose it. It is clean and sweet smelling but not overly sweet. I do smell the vanilla in it. More of a fresh scent than dark and musky.
09/06/2017
Great scent! Really fresh and clean smelling.
09/05/2017
I LOVE English Laundry!!! Smells great!!!
09/05/2017
So far, two for two! I am absolutely loving English Laundry's perfumes. This is the second one that I have tried and I really like this. Definitely has a sweet but clean fresh smell to it, when I wear it I can really smell the citrus notes.
09/05/2017
Very sweet smelling. I am a Juicy Couture type girl so this one is right up my lane. Reminds me of a cashmere mist but sweeter.
09/05/2017
Definitely not the aroma I would gravitate toward. Glad I tried it but not a fav.
09/05/2017
This is probably the best thing I have EVER smelled!!! i want a whole bottle of this for my very own. This is my new signature scent!
08/28/2017
I love this scent ... very clean smell
08/28/2017
I absolutely adored this perfume! It's got a woodsy musk scent to it but with sweet notes also. I spray it at the beginning of my day and it lasts well into night time. I'd definitely buy a full size.
08/22/2017
Shipping was rather quick. Scent was nice, but a bit to musky for my taste.
08/13/2017
Very feminine scent. Love the way it smells.
08/07/2017
I love this scent. I got it in a boxycharm subscription and I absolutely loved it!!! It smells so fresh and clean. Very feminine
08/05/2017
I have a hard time smelling specific things in a fragrance. This one smells good, it's better after it had time to mix with your own scent. Its kind lasting and I get lots of compliments on it. I would say it's a fresh smell and good for everyday
08/02/2017
If it were possible to take away hearts and this be in the negative, that's what this rating would be. I absolutely hate this perfume. It smells horrible
08/02/2017
This one wasn't one of my favorites so far.....i wouldn't buy this one....plus it doesn't want to spray correctly....seems stopped up or something. Thanks
08/02/2017
This is one of my favorites!!! I have received so many compliments!!
07/24/2017
This scent wasn't my favorite but it wasn't bad, I smell vanilla more than anything, it smells good but a little old ladyish to me.
07/18/2017
Too sweet, the vanilla scent is really strong, however this scent last and I did not hate it. I hope next month scent would be better.
07/15/2017
My first impression of this fragrance was of surprise, I was expecting a lot less from this type of subscription for this little of money. However, what I received was a good quality fragrance for very little cost. English Laundry is a very flirty and sexy fragrance with the jasmine and musk tones speaking softly with each other along with the other tones chiming in.. I say I was pleasantly surprised.
07/12/2017
I didn't receive English Laundry. I received Simone by TOCCA and I love it. It has a soft sweet sexy fragrance
07/05/2017
I was so excited to get this fragrance, for months before it came in the mail. Sadly I was very disappointed when it did arrive, I was not a fan of the fragrance by any means... Oh well the one I got last month was very nice however.
07/04/2017
The scent was sweet and warm. Maybe a fall kind of scent
06/17/2017
This fragrance is exactly what I look for when searching for new fragrances. Light, clean, & crisp! Loved it!
06/05/2017
This was a very light and fresh scent. It made me feel young and vibrant! It has a clean finish and despite how light it is, it's long lasting.
06/04/2017
The scent is wonderful and flirty
06/04/2017
Wife loves this scent!
06/03/2017
The scent starts really clean but then has a warm vanilla depth sweet but not over powering. Imagine you just stepped out of the shower with the scent of your high-end soap still lingering around you only to realize your favorite white chocolate macadamia nut cookies are being pulled out of the oven.
06/03/2017
Light & clean. I smell it & forget I have it on then I smell it again. I love this scent. It just fits me
06/02/2017
A light, clean fresh scent with a hint of musk. A very unique scent - one minute I think I like it and then a few minutes later.... I'm not too sure.
05/31/2017
It was okay. Kind of smelled like cotton candy. Not my fav. But totally enjoyed my new case. ☺
05/26/2017
Love this scent! Kind of has a sweet vanilla musk scent. A must if you like sweet fruity smells. Received tons of compliments and long lasting.
05/26/2017
Love this scent! Soft and creamy, but with a bit of spiciness to it. A little sweet, but in a grown up way. Hubby loves this perfume on me. Could see myself buying a full size bottle in the future.
05/24/2017
I would say that this perfume is.. not bad. But not really good either. It is just meh. Description sounded wonderful and I was so excited that I've put it even earlier on my queue but in reality this is very plain and boring scent, with literally nothing special to it. BUT it can be used as an every-day scent for running your errands if you really want to have some kind of a smell coming from you other than your own. It doesn't last for a while. BUT it does leave a nice "aftertaste" on your clothes and hair - which I wish would be there from the beginning, not when it's fading away.
05/19/2017
I did not enjoy this one at all. The description sounded amazing; all my favorites. But it smells like something a 12 year old would like. So sugary and strong, it gave me a headache.
05/11/2017
I absolutely LOVE this scent. Just wish it lasted a bit longer on me.
05/09/2017
I love this perfume. It's definitely my new favorite and I am looking forward to purchasing a full size.
05/09/2017
Beautiful airy and fresh scent.Perfect for the summer.
05/07/2017
Amazing!! I love this unique scent. Its hard to describe in words how fabulous this scent is. I would so buy a full size bottle!!
05/03/2017
I absolutely love this scent. It's sweet, but a very subtle sweet. It has a nice clean lingering smell as well. I recommend anyone try this perfume. I'm even gifting to my mom this coming Mother's Day.
05/03/2017
This scent is not a scent that I would normally use, but I had received it as a rollerball from another subscription service and really liked it, so I decided to give the spray a try. To me this scent is very warm, definitely a fall or maybe a winter scent. There is a thickness and heaviness to the fragrance, which to me doesn't smell bad, it just isn't made for everyday wear.
05/03/2017
This wasn't my favorite English Laundry perfume. It wasn't bad but it was sort of blah. I will use it but I won't repurchase this when its gone.
05/03/2017
Love this one!
04/26/2017
Definitely not my style - all I smell is powder; awful, cloying, overwhelming baby powder.
03/07/2017
I absolutely love this scent!! So fresh, clean, and overall delightful!!
03/04/2017
Love this smells so good
03/03/2017
I am in love with this perfume!!! It has a almost sweet but not totally candy like flower scent to it. It wears a good amount of time and smells great the entire day! This is one perfume that I would love to purchase.
03/02/2017
This is absolutely such an elegant smell. I love this one. It could be worn everyday all day.
03/01/2017
Gorgeous feminine sexy scent!
02/27/2017
I like this fragrance it is soft and elegant.
02/20/2017
Love the scent but just doesn't last very long on me.
02/18/2017
Nice, not overpowering.
02/18/2017
This is a beautiful fragrance. I love it!! I feel that it is best worn during the day, but I feel that it can be worn at any time of the day. I usually go with my YSL in the day time, but I must admit that my preference has changed since finding this scent!! Will be ordering it again!
02/06/2017
Love this! Makes me feel like I'm channeling Andre 3000 - so fresh and so clean clean! <3
02/06/2017
This was a very nice surprise. It was clean, but warm at the same time.
02/05/2017
LOVELY!!! Light and clean!
02/05/2017
Love this perfume! So far it's my very favorite I've ordered
02/04/2017
English Laundry is a nice smelling fresh scent. It's scent doesn't last all day like most fine fragrances.
02/04/2017
Definitely my least favorite scent so far. I do not profess to be an expert. I just like what I like and this was too middle of the road... not floral or sweet ... no earthiness to it... almost a tad sour. I used it a couple of days and took last month's unused scent back out and am wearing that until my next one arrives.
02/04/2017
OK, not my scent
02/03/2017
I gave it 3 stars. I hated it. It gave me a migraine instantly. It smells like one of those blue water perfumes mixed with vanilla. But I gave it to my coworker and she absolutely adores it. She raves about it. So, I'm picky and weird about perfume, you can't always go based on what I say. There are certain notes that trigger migraines for me. This has that note in it.
02/01/2017
It's a nice scent, but a very light scent. It doesn't last at all, it's gone within an hour. So I can't recommend it.
01/26/2017
I absolutely love this perfume. I have received so many compliments when wearing this. I will be ordering a full size!!
01/25/2017
This is absolutely one of my favorite scents. Not too overpowering and a bit sweet smelling.
01/24/2017
Slightly more floral than I prefer, but that's aligned with the description. A little soapy. Not very woodsy, not at all. It's okay. Definitely everyday feminine at most.
01/21/2017
I absolutely love this perfume. Smells Great, very light and elegant. I recommend anyone try it. I feel it is a more day time scent than anything, but I totally urge you to try.
01/20/2017
This smells like cheap cotton candy body spray on me. Not a fragrance for adults.
01/13/2017
I was a newbie to English Laundry, but not anymore! I love this new fragrance, and I will definitely recommend this one to everyone I know.
01/13/2017
love this perfume
01/12/2017
this became a favorite of mine through Birchbox, but I just couldn't afford the full size bottle... I love the musky sweet scent that it has... Even my daughter likes it
01/05/2017
I loved this scent! Nice blend of sweet & musky scents. Perfect for work and play.
01/04/2017
Loved this. It smelled like a combination of cotton candy and fresh cleaned laundry... which sounds weird now that I think of it but works really well. I'm thinking about ordering a full size bottle.
01/03/2017
It's smells good, very sweet! It smells VERY similar to Aquolina's Pink Sugar.
01/03/2017
Sha-bamm... It smelled awesome...
01/02/2017
A little too cotton candy like for me but its alright.. Not a dealbreaker. anything its a good backup
01/01/2017
love it. smells amazing! super strong...a little goes a long way.
01/01/2017
I love this perfume. Just when you think it has worn off, there is still just enough there to carry you through the rest of you day.
12/31/2016
Beautiful and bold! It's yummy vanilla and warmth. Perfect for fall and winter. Goes on a little strong but unfortunately doesn't have much staying power, that's why it gets a 4 from me. I love it though!
12/31/2016
Love it! Smells woodsy with hunts of vanilla. Bright and warm.
12/31/2016
nice clean scent!
12/31/2016
Love, the sweet woodsy scent.
12/30/2016
When I was younger, there was a perfume called Fetish, this reminds me of a more sophisticated version of it. This may be my new signature scent! It's sweet but not overwhelming, slightly peppery when sprayed but dries down clean and sweet smelling. It is absolutely beautiful! Light enough to wear to work, pretty enough for date night.
12/30/2016
Reminds me of Cashmere Mist by Donna Karan.
12/20/2016
Love this warm sophisticated perfume. Not overpowering but definitely a unique woodsy smell
12/15/2016
I love this so much . I love how at first it smells strong the where's down to a light fresh clean amazing smell
12/15/2016
Scent didn't last long. Smelled ok.
12/12/2016
A little too much vanilla at the front for me. It does take on a slightly more woodsy note later, which I like, but I can't get past that big hit of vanilla in the front. Maybe my chemistry just doesn't mix well with this one.
12/10/2016
So glad they finally got this perfume at Scentbird! Definitely add this to your queue right away, I used to have some and ALWAYS got compliments. It's sweet, but not so girly and flirty that you feel like you're wearing a cheap, "Paris Hilton" type perfume. It's very classy, sweet smelling (not super musky ugh) and I think very expensive smelling. Great all around scent!
12/08/2016
I really liked this scent, very feminine and not overpowering. It's a very clean scent.
12/07/2016
This smells so good I'm going to have to request it again soon! Sweet and light. Perfect!
12/06/2016
Love this scent! So fresh but sweet at the same time! Love this!
12/06/2016
Already posted a review. But had to follow up. Sadly, this does not have the same staying power as the sample of English Laundry for her that I received in my Birchbox. It's a total letdown, because I love this perfume, but it just doesn't last on me. But it is still an amazing scent, and may last longer on someone else, or maybe the sample I received was EDP.
12/04/2016
A light long lasting scent. It has a hint of sexy as it wears down.
12/03/2016
Really like this. Had a lot of people telle they liked it on me.
12/03/2016
It's a light scent. Perfect for daily wear.
12/02/2016
Great warm, sweet, musky scent. Wonderful fragrance for cooler weather. Lingers for quite a long time on my skin. Didn't know what to dxprct but very pleasantly surprised. Will purchase a full-size bottle.
12/02/2016
Absolutely love this scent. Perfect for everyday wear. I received this as sample in one of my other subscription boxes and loved it! My fiancé loves it because it's light and sensual and isn't overbearing.
12/02/2016
I really like how it smells but, doesn't stick with me. Have to re-spray often.
12/02/2016
Great scent. Wish it lasted longer.
12/02/2016
Nice clean floral scent. Does have a bit of a musk to it but it's very light. I love it.
12/02/2016
To over powering and musky for me. I like soft scents in the winter and crisp clean in spring/summer
12/01/2016
It's sweeter than the description. Still nice floral scent but a little too much though for me.
11/29/2016
Nice clean scent -- not powering at all -- I may purchase a big bottle
11/29/2016
Love this! I'd gotten a sample in my birchbox a long time ago it was lighter than i remember but a very nice work perfume.
11/29/2016
Very unique smell. Im enjoying it.
11/23/2016
Smells just as great as I remembered! So happy with this scent, one spray and it lasts for hours and hours. It's a sweet scent, but is also woodsy as well, which completely sets it apart from Pink sugar in my opinion. I sprayed pink sugar on my wrists and English Laundry on my neck (as a test), and I could tell I was wearing two different perfumes. Definitely not exactly like pink sugar, despite a previous review. They might be similar, being both sweet smelling, but English Laundry has something that sets it apart, and doesn't make you feel like a 16 year old girl when you wear it.
11/19/2016
I like this perfume even though it does smell a little flowery. But the vanilla and musk/woodsy tones kinda overpower the floral smell. Has a soft note to it. Feels like a good spring perfume but I'll add it to my collection for year round.
11/14/2016
I really like this smell but it doesn't last as long as I would have liked
11/10/2016
I has been a while since I've found an Oriental scent that I really enjoy. I definitely detect the hints of vanilla and musk. This is a pleasant scent that lingers for a standard period of time.
11/05/2016
I was pleasantly surprised with how much I loved this scent! It's a soft sweet scent but yet clean, fresh and a lil woodsy at the same time and the scent stayed on throughout an entire work day. Let's just say it hasn't even been 30 days yet and I'm almost finished with it before my other scent that I received last month! Lol! Definitely have to invest in a bottle of English Laundry Signature!
11/04/2016
Smells amazing! A very floral scent!
11/04/2016
Smells good but does not last
11/03/2016
Love this fresh, clean yet subtly sweet scent.
11/03/2016
This is one of my favorite scents ever, it's sweet but fresh at the same time and not completely overwhelming.
11/02/2016
I really like this scent!! It has tones of vanilla and is also earthy.
11/02/2016
Way too sweet and bright. Smells a bit cheap. Would be better if it had a warm layer.
11/02/2016
Smelled like bug spray on me. So sad.
11/02/2016
I am enjoying this scent. Very clean smelling, lasts a long time.
10/25/2016
Smells almost identical to Pink Sugar so that's disappointing. Not a bad scent, very sweet and flirty. But smells like something I already have/have tried.
10/17/2016
This perfume smells better then I expected. It has such a sweet, cotton candy type scent to it. I think it would be a good smell for women as well as teens. It's not overpowering at all.
10/12/2016
I love this fragrance and the English Laundry products. I also buy for the men in my life. Such clean and refreshing sents.
10/05/2016
Love the smell
10/02/2016
It's a pleasant scent but not what I requested. I would however recommend it.
10/01/2016
This one is amazing, love it.
09/22/2016
Received this scent as a sample from Birchbox, and fell in love! So happy Scentbird has it now, immediately added it to the top of my queue! Some may say it's more of a summer scent, but I'll say it's something you can wear all year round, that's sweet and sexy. My husband loved it! And so do I!