Elie Saab
L'Eau Couture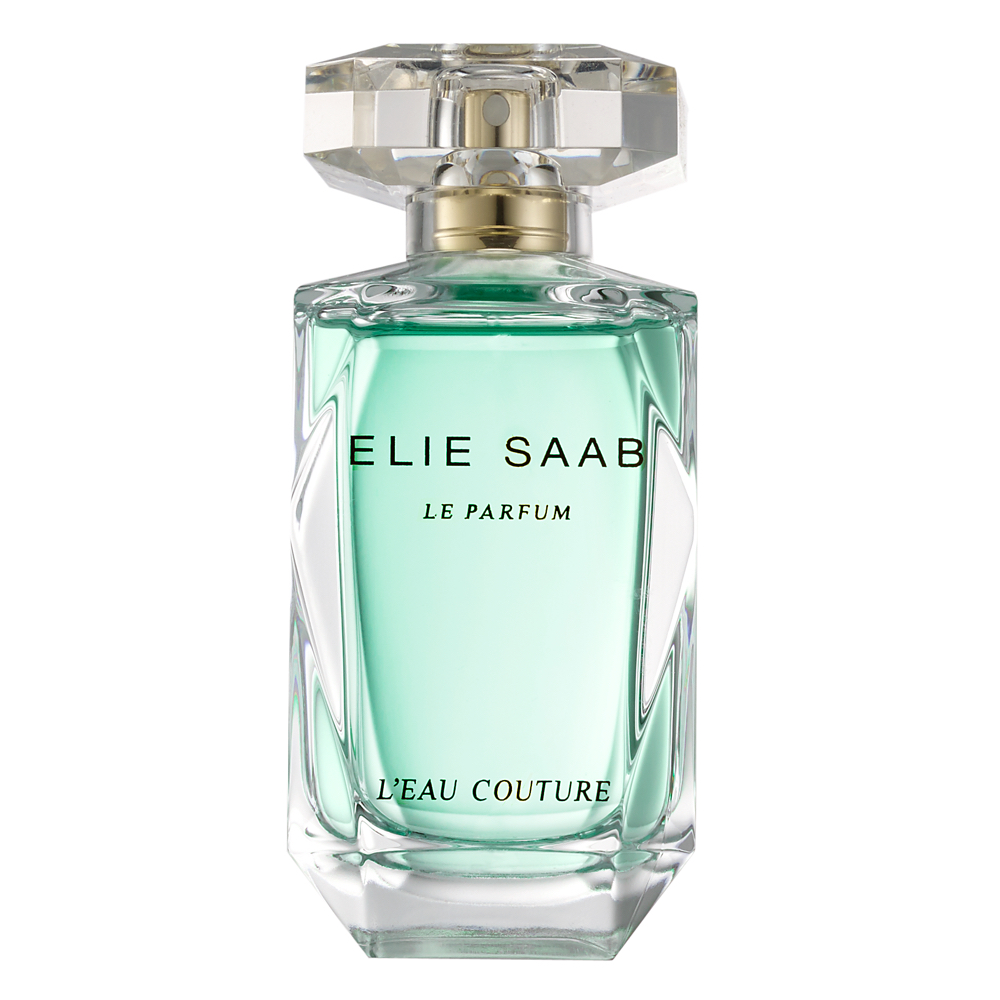 Get a 30-day supply of L'Eau Couture
for
$
14.95
Notify me once this scent is available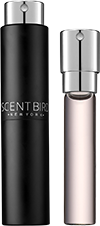 0.27 oz subscription

0.27 oz a la carte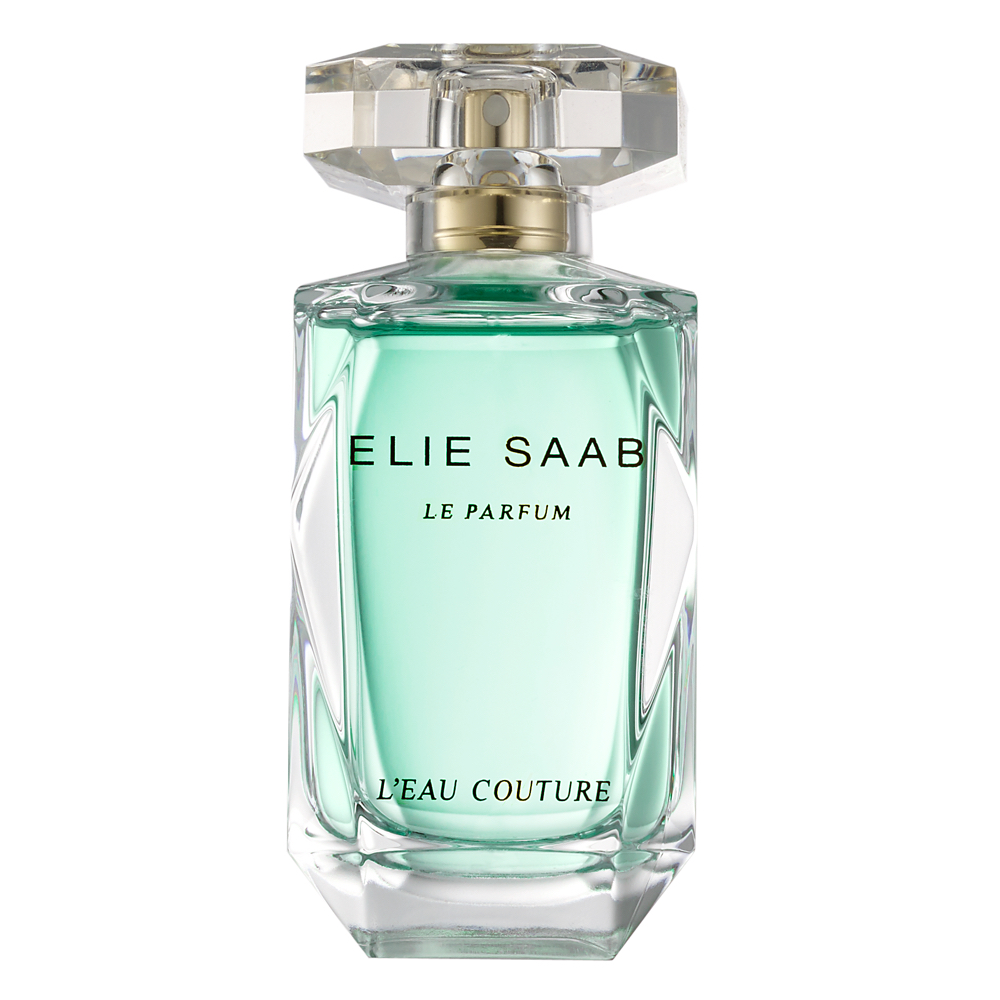 3.0 oz bottle
Share and earn free perfume
Notes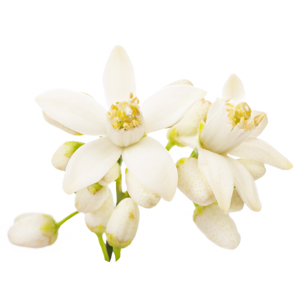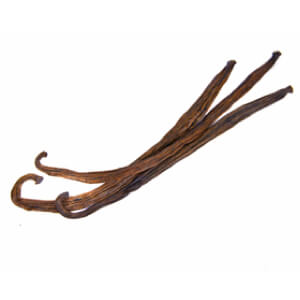 Description
From couture to perfume, the story continues, ELIE SAAB introduces the next chapter to an exceptional story. A new fragrance, inspired by the ELIE SAAB cruise collection, introduces an evoking, natural and luminous beauty.
You may also like
L'Eau Couture description
Elie Saab L'Eau Couture is a clean but intoxicating mélange of powdered almonds, vanilla, and orange blossoms that wears as lightly as one of Elie Saab's own creations for summer. Elie Saab's gowns for the spring/summer shows are ethereal, with countless layers of frothy tulle and silk fluttering like birds' wings around the bodies of the models. L'eau Couture wonderfully translates this ethereal quality into scent.
Francis Kurkdijan is once again the perfumer, his love of classic femininity and clean, sparkling florals putting him perfectly in line with the Elie Saab aesthetic. For L'Eau Couture, Kurkdijan wondered, "How do I do summer-fresh in a totally new way?"
His final vision for the fragrance was this: flowers springing to life through the concrete cracks of an urban jungle. It is fresh, yes, but the perfume does not owe its freshness to the usual citrus notes or white musk. Rather, it cleverly draws on the inherent chilliness of other notes to achieve the same effect.
Therefore, the scent does away with lemons and bergamot, relying instead on the chalky, neutral bitterness of powdered almonds to give the scent an icy feel. It also uses the peppery pungency of orange blossoms to suggest not honey or nougat, as is sometimes done, but the cool, creamy smell of expensive neroli soap. The orange blossoms add a hint of solar warmth, but it is the cool, dappled sunlight on a tanned shoulder rather than a full-on onslaught of sticky, honeyed heat.
Interestingly, there is also a thread of something green or mentholated running through the scent, lending a herbal freshness that keeps the fragrance buoyant. The end result is extremely fresh and clean, but because it uses none of the usual notes to get there, it doesn't once feel boring or predictable.
The cool, soapy, green almond notes are bound together lightly by a luminous vanilla that feels more like a fine misting of vanilla bean in the atmosphere than the double cream version one usually gets in feminine fragrances. The dry woodiness of the vanilla accentuates the freshness of the orange blossom and the iciness of the almonds.
There is sillage for days. L'Eau Couture, although light, is also radiant.
Fresh to the point of being chilled, Elie Saab L'Eau Couture is the perfect choice for when you want to smell clean but also interesting. It is deeply feminine but also brisk enough to throw on and enjoy when you're dressed down. A perfect way to wear white florals without drowning in sweetness!
Read more
L'Eau Couture by Elie Saab Reviews
11/16/2017
Not for me, a little too mature for my taste.
11/07/2017
Love this perfume. Sweet with a little hint of nuttiness.
11/07/2017
Very spiky sweet. Not very long-lasting.
10/30/2017
Love the smell of it It's light, love the smell of vanilla but doesn't last long
10/27/2017
I really like this scent - light, sweet with a hint of freshness. Doesn't seem to last too long though
10/24/2017
I was so excited to try the Elie Saab perfume. It is about the only thing I can ever afford from the designer. The first spray was strong and I sneezed for a minute. After awhile it settled nicely. Not to strong and last longer than other common designer perfumes. I is a definitely give it a try scent.
10/24/2017
Beautiful scent, very elegant.
10/03/2017
Strong sweet smell, it was okay. seems like it is meant for older ladies.
10/02/2017
love the sweet almond smell
10/01/2017
Loved this perfume!!! Its one of those perfumes that isn't strong and breaks down nicely.... I wear it everyday!
09/30/2017
I have a love/hate relationship with this perfume... it is REALLY sweet which I am not a fan of but every once in a which I catch a whiff and kind of like it. Wouldn't order again.
09/08/2017
This stuff smells lovely!
09/05/2017
I'm terribly offended by the "old lady" comment someone wrote below. Ageism, like racism and sexism, is not unacceptable. The fragrance had a Burberry London vibe; smelled similar. Nice for fall.
08/11/2017
I really liked this one
08/10/2017
Nice feminine perfume... A bit too sweet though.
07/26/2017
I can't figure this one out. I like it. It smells nice but I'm still not too sure how I feel about it. It's fresh and clean scent. Strong but not overpowering.
07/20/2017
Very nice- floral, spice, and sunshine. Number two on my favorites list!
07/08/2017
It does have a nice floral, clean scent and not too overpowering. I wear it to work and only use one spray. Was hoping for compliments but have not received any. Maybe I need two sprays.
07/05/2017
I like this one alot , smells fresh !
07/03/2017
I'm glad I tried it out but the scent was too sweet for me. Pros: lasted long into the evening. Cons: A tad too sweet for my personal style, reminded me of an older woman's scent.
07/01/2017
My husband loved this scent on me. It's light but strong. Took it with me to my Caribbean vacation and it was perfect for warm nights at the beach.
06/29/2017
I had really high hopes for this perfume. I thought with the notes being Almond, Orange Blossom and Vanilla, I would probably be purchasing a full size, however this just smelled like powder. Fresh powder with a hint of almond. Not at all what I was expecting. Another month wasted really... If you love vanilla, don't get this because it wont be what you expect.
06/22/2017
I really like this perfume, its floral and long lasting. just one spray is all you need!! goes well with my skin! LOVE IT!!
06/10/2017
I like a mix of floral and musk, so this is nice for me.
06/09/2017
I don't know about this one. It's very flowery, I want to like it so much but it's a little too intense for me.
06/04/2017
it was a little to flowery for me, it smelled good but i like more of a clean smell
06/02/2017
Perfect blend of floral and musk. Not too sweet and flowery. The scent lasted long into the day. Love it.
06/02/2017
Love the lightness of the scent. Yet has many notes that come though. My sister trying to get it from me
05/31/2017
A sophisticated, woman over 20's, office or elegant night out scent. It's warm and a little sexy with hints of floral and musk. I loved it and purchased a full size bottle.
05/20/2017
This is such a beautiful scent. To me, the sweet almond stands out the most, and it is a subtle sweetness. Great for office or everyday wear. It's just a smidge powdery, but not old lady overbearing powdery. It lasts a decent amount of time on me. I find I need a refresh spritz about halfway through the day. This is definitely one I'd like to add to my perfume arsenal.
05/11/2017
Excellent scent fits my chemistry perfectly.
05/03/2017
Love it and plan to order a larger bottle.
05/03/2017
Absolutely love the scent of this! I would definitely buy the full sized bottle, and the other scent variations as well!
04/29/2017
Too much vanilla smell too strong.
03/06/2017
NO LASTING POWER, Smells ok daytime and office appropriate , not full bottle worthy in my opinion
03/06/2017
I liked the smell...it was a powder fresh smell but a lil to powdered
03/05/2017
Very pretty and feminine but has a little bit of a powdery smell that lingers.
03/05/2017
Really liked this perfume a lot.A sophisticated floral scent perfect for day or night!
03/05/2017
It's a little too old lady-ish for me. I didn't like the top notes much. The base notes were better, but they didn't appeal to me personally.
03/02/2017
Soft, sweet, pretty, babygirl, kinda intriguing scent. I tried...lol
03/01/2017
Super pretty AND sophisticated. Definitely day to evening. Reminds me of Dolce and Gabbana the one.
03/01/2017
I have never smelled this fragrance before receiving it. I absolutely love love love this fragrance. Floral and girlie. The best part for me, besides loving a fragrance, is how long a fragrance lasts throughout the day. This beautiful fragrance lasts all day long and into the late evening. I am beyond thrilled with this scent.
02/17/2017
Very soft. If you like fresh, clean scents, this one is not it. It is very powdery...so it's nice for date night I thought it would be more of a fresh scent but it is super sweet and soft. Wear with a cashmere sweater on a date to the movies.
02/08/2017
Sweet and floral
02/06/2017
This is really disgusting!!!
02/05/2017
Lovely perfume I can't chose one I want them all
02/04/2017
I love Elie Saab's fragrances! This scent is reminiscent of Gaultier's Classique Intense for women but less juicy and more of a musk. I love it and recommend it to anyone who loves anything by Burberry or Carven?
02/04/2017
I love it! But it doesn't last all day
02/04/2017
Lovely and elegant!
02/03/2017
I didn't really care for it myself it was a bit too musky for me.
02/03/2017
It's a nice scent, not overpowering. Good for day time wear.
02/03/2017
Too floral. Dated smelling. Almost like 1990's McClintock perfume.
02/03/2017
Kinda smells like an older woman perfume
02/01/2017
Fresh and sexy fun!
01/29/2017
First scent was lemon. Then there was a softer note. Unfortunately it gave me a headache.
01/15/2017
This one is unique and unusual on me, at first I thought it smelled too much like a musky old lady, but I gave it one more try and I haven't looked back! It has a very zesty, tangy, but in a delisghtful way that skims over my skifggn, so I smell fresh and clean without the usual citrus notes that I'm used to smelling. Very unusual, but in a good way!
01/13/2017
Very sweet and musky not my scent
01/06/2017
Nice and clean scent. Very light
01/01/2017
Very light almost too sweet!
01/01/2017
Not that this doesn't smell good because it does. It's just not one of those scents I would purchase. It was just alright to me one of those ordinary scents I've smelled hundreds of times already. Simple!
12/31/2016
It gave me a headache. Very strong but smelled ok. If you like strong statement scents this is it.
12/31/2016
Really fresh and nice!
12/30/2016
A lovely light scent...my favorite so far
12/30/2016
Love this scent, just doesn't last long enough.
12/14/2016
Quite lovely, very floral, but too mature for my taste. I think i would love it on someone else.
12/02/2016
Very sweet on my skin, I will save it until spring
12/02/2016
Wonderful scent. Much better than last month's. I just wish it lasted longer.
11/26/2016
Well, I love a fragrance that can morph into something better than what was sprayed and thank God for that. Or else this would be a one star. It reminds me of a sweet old lady. I think I meant to order the other Elie Saab and picked this by mistake because Vanilla just makes me cringe.
11/20/2016
This was my first perfume from Scentbird. So disappointed. Oh well, maybe next month will be a better choice. First off, this is very strong, overwhelming really. Instant headache. I don't smell the floral notes at all. The top notes are overly sweet and cloying. Definitely almond. Overall, this smells like all the other mass produced perfumes you get at the mall. Not unique. If you like warm and sweet then you will like this. I think the lasting power is good. Stayed even after I washed my wrists several times.
11/19/2016
This was a surprising like for me. On first scent it was a warmer scent then I normally wear, but now I've found a new everyday scent. It's perfect now that the weather is getting colder.
11/07/2016
It's smells nice....
11/06/2016
💋Amazing scent!!!
11/04/2016
love it smells good.
11/04/2016
A good scent for every day. I prefer a little more "clean" smelling than this one.
11/02/2016
Its like baby powder but more intense. I like it but not something that I would wear every day. The scent screams "I am a lady, but I carry a razor if you wanna try me".
10/31/2016
I didn't prefer this month's scent. It was a bit strong and kind of smells like something my grandma might wear.I love the little holder though!
10/26/2016
Absolutely beautiful and sensual smell! My husband and I both love it.
10/13/2016
I like this perfume, but it does not last long on me. Great for every day, has a nice spice note and a powdery finish.
10/13/2016
I like this perfume. It has a light scent with a powdery finish. It does not last very long on me, maybe 2 hours max.
10/12/2016
absolutely love it!!!!
10/12/2016
I absolutely loved it. Also so did my boyfriend. 5 stars thank you so much.
10/05/2016
Love this fragrance! Not loud. Simple and light yet memorable. Nice clean scent. Perfect for making your mark everyday. Definitely investing into a larger size in the near future.
10/04/2016
Love the scent!
10/01/2016
I really loved scent and the spice note but for some reason it gives me a headache. As the day goes on it's not a problem but for the first few hours I have a headache. I gave it to my mom and she loves it!
09/30/2016
A little too powdery for me...
09/30/2016
This scent is a little too floral for my liking, but it's a light scent and lasts a long time which is great.
09/29/2016
This scent smells so good. I " love" it.
09/29/2016
I've smelled this perfume before and honestly I probably would not have purchased it at the store. Having it as basically a blind purchase I'm giving it a chance and I actually like it.
09/24/2016
I thought it would have a more pleasant smell. In my opinion it has a very strong couture smell. At first its sweet, once it warms up it turns very strong and "older woman" type; like when you hug your grandmother and her smell stays in your cloth. Definitely don't think I'll be using it. I would probably end up giving it away.
09/07/2016
Very floral and pretty
09/05/2016
Absolutely love this scent!!
09/02/2016
Scent was too strong. Not for me. I gave it to my mother.
09/01/2016
Love it! Light, yet lasts.
09/01/2016
Love it buying a full-size bottle of it right now
08/31/2016
Not sure about this one yet. Very subtle and clean fragrance. It is my first from scentbird. I love the concept!
08/28/2016
I received my first sample perfume yesterday. "Dahlia & Vines". I love this new fragrance. I'll try it for a couple days. Let youknow. But it's very different. Nice.
08/23/2016
I love this perfumes smell it fades after a few hours but even my boyfriend loves it he says I smell pretty :p
08/23/2016
This is really nice. It's VERY sweet at first spray but once it dries down a bit, it's still sweet, but the warmth of the vanilla begins to come out. I can see why people don't like it though, the sweetness can be a bit sickening.
08/07/2016
I sneezed all day, faded fast
08/05/2016
Love it!! Such an easy scent yet lasts all day!!
08/05/2016
This is a great perfume and lasts all day but the scent isn't really my favorite.
08/04/2016
I liked the scent, but only slightly. I tend to gravitate toward spicy, oriental gender neutral true scents. This perfume has more sweet than I prefer
08/02/2016
Has a strong gardenia scent at first. Once it warms on the skin it is reminiscent of Taylor by Taylor Swift. Jury is still out on this one.
08/02/2016
I like this perfume, I didn't think I was going to at first because at first initial spray I thought of "old lady" but as if dried on my skin it became sweet and lovely. This isn't a scent I will buy but it is a beautiful scent, just not for me.
07/30/2016
Beautiful scent!
07/30/2016
I have not received it as of yet but when I do put up a responds
07/29/2016
Such a surprise!! I love this smell so much. Not overpowering at all. This was my first scent and it was bigger than I thought. I don't put fragrances on everyday, so I assume this will last quite a bit, I love Scentbird and am looking forward to my next one. Thank you Scentbird.
07/28/2016
Absolutely not a fan. Too citrusy and almost a chemical like smell.
07/06/2016
The scent is so clean and fresh. I smell the florals with a hint of citrus. As you wear it throughout the day, you get this sweet vanilla scent that I just love!
07/06/2016
Have not received this one.
07/01/2016
Lovely white floral sweetened and airy. Feels modern and vintage at once, would be perfect for any age. My only complaint is that it doesn't last very long at all.
06/30/2016
Too strong and overpowering
06/29/2016
It is AMAZING..never knew what it smelled like and I'm soooooooo glad I signed up;)
06/06/2016
Sweet, strong, long lasting but I don't really like the smell. Wouldn't purchase full size, but I'm still glad I could try it.
06/03/2016
This was my second scent from ScentBird and it is becoming a favorite of mine. It's a strong scent that lasts so only a little bit is needed. I would definitely purchase this scent!
05/01/2016
This fragrance is so captivating, the smell is very unique, very feminine, and over all AMAZING!!!!
04/29/2016
LOVE! I live in a hot and humid climate and the original Elie Saab is too much for the summer months. Enter L'Eau Couture--it's just what I was looking for. I've gotten many compliments when wearing it. One friend said, "It's sweet, but not too sweet." L'Eau is fresh and clean without smelling like soap. The orange blossom has been toned way down, but I can pick up a hint of it. It is floral without the headache-inducing screeching white flower note. Great for the office or every day. I'll be getting a full bottle!
04/25/2016
no. not for me.. a little too much on almond and vanilla tone side. but it does smell good.
03/29/2016
Doesn't last long. I thought it would have been more potent like the other Elie Saab parfum.
03/27/2016
White floral (orange blossom and?) comes through very strong. I was expecting the almond and vanilla to carry more weight. The dry down eventually became sweeter and very green almond, not the vanilla I was hoping for. An interesting and unique fragrance, just not what I had in mind.
02/02/2016
Didn't really care for this. I'd wear it if I had to or was in the mood for it, but I'm considering giving it away or trying to trade for it. It doesn't smell anything like orange blossom, vanilla or almonds to me. It's a very clean scent, but nothing to write home about.
01/31/2016
Not for me. Smells like Walk on Air but sweeter. MUCH sweeter.
01/20/2016
Oh my this is very sweet! Like cavity inducing sweet. I'll wear it since I bought it but will not buy a full bottle! I love the original Elie Saab, guess I was expecting a similarity. This is a vanilla/almond bomb. Use sparingly and not in warm months unless you are brave and want to attract bugs...lol!
12/30/2015
A little too sweet for me.
12/30/2015
Good clean scent
12/29/2015
I love it!!!! On my skin it has a more casual fragrance than it might on others. It's light and very clean with a subtle spice in the background. For me a perfect day or casual evening out fragrance.
11/04/2015
OK.Didn't last long
08/30/2015
love love love
08/30/2015
This is a beautiful, sweet, somewhat gourmand perfume. I think it is a bit too sweet for a hot summer day but perfect for a crisp early autumn or spring day. Captivating and long lasting.
08/18/2015
Not impressed tbh
08/04/2015
I like this a lot! It's a mixture of sweet and fresh and a little goes a long way.
08/02/2015
A little bit heavier than i expected. But still nice. Much fresher than regular Ellie Saab which I did not like at all. Would wear out on a date. Mix of fresh and fruity
02/17/2015
"I love this perfume, it's strong so you only need one squirt! It's very floral-vanilla and it smells so good! I'm so happy with scentbird!"