Elie Saab
Le Parfum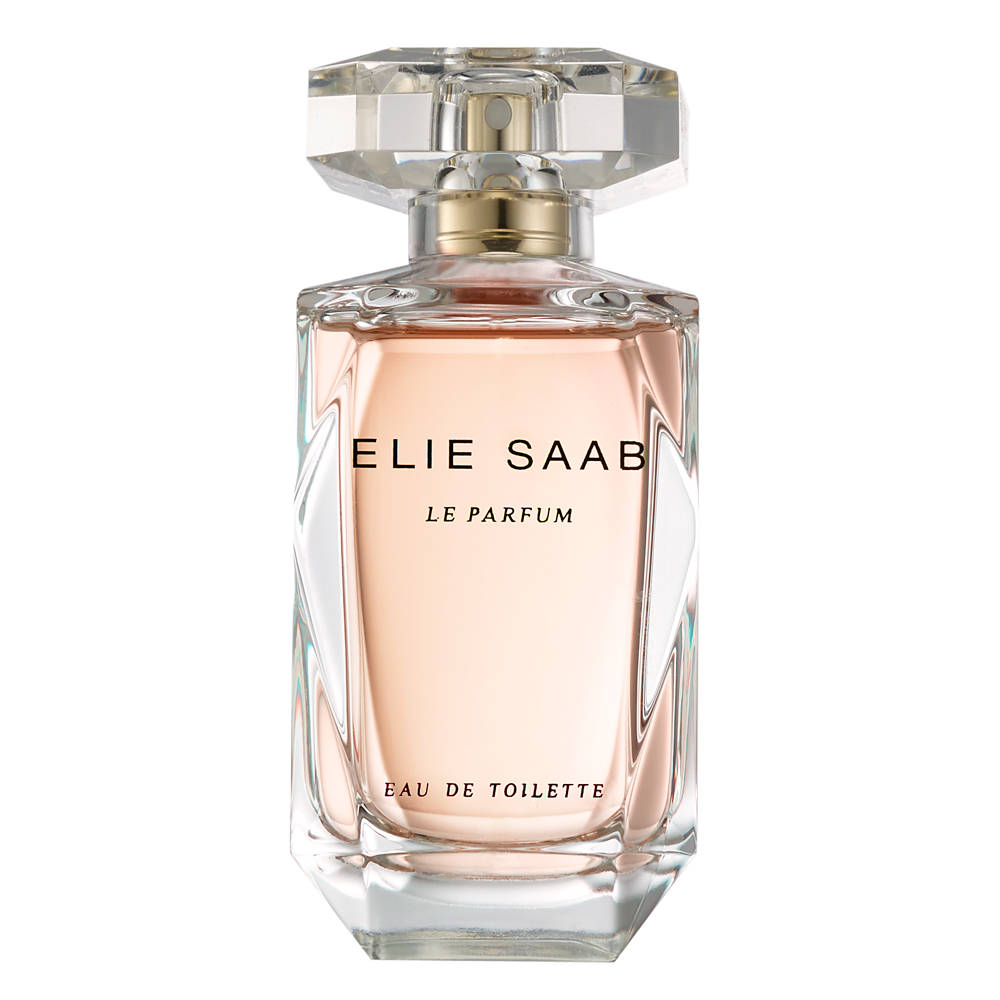 Get a 30-day supply of Le Parfum
for
$
14.95
Notify me once this scent is available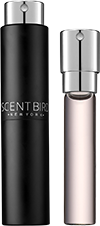 0.27 oz subscription

0.27 oz a la carte
Share and earn free perfume
Notes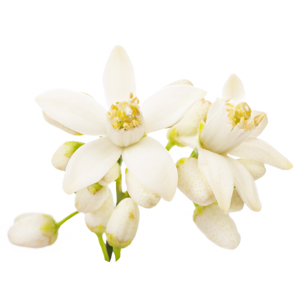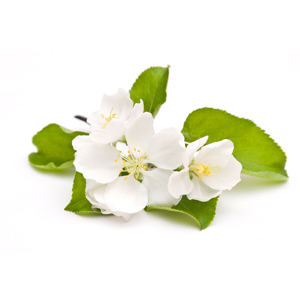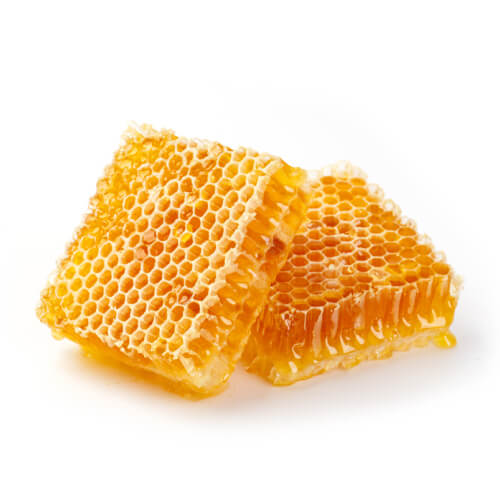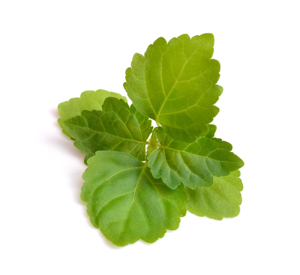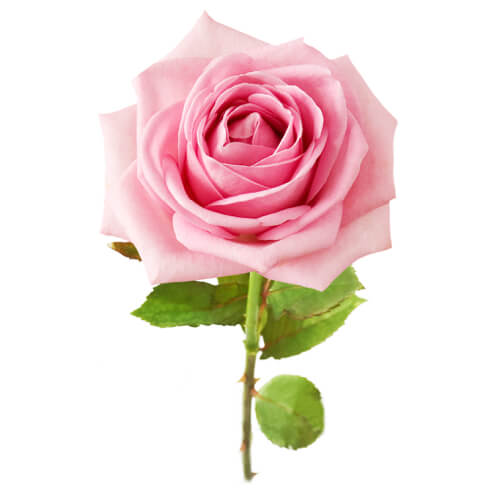 Description
<p>Elie Saab Le Parfum has all the beauty of a couture gown – layers of airy, sweet jasmine and spicy orange blossom, covered with dark rose honey, and pinned in place by clean patchouli and cedar. It is an unabashedly feminine perfume, harnessing the sensuality of white flowers to put its message across.</p>
You may also like
Le Parfum description
Simply named Le Parfum, or "The Perfume" Elie Saab Le Parfum has become a modern classic that every woman should wear at least once in her life.
It is a perfume that represents the passions of two very interesting men – Elie Saab himself, a Lebanese fashion designer famed for his romantic, ground-sweeping, ballgowns that make women all over the world swoon with desire, and Francis Kurkdijan, the Armenian perfumer who has revolutionized the perfume landscape with his own vision of feminity, all dripping with honey, orange blossoms, and smooth, dark-but-sleek patchouli.
It's fair to say that both men love unabashed feminity and have a certain haute luxe way of doing things. Le Parfum encapsulates their vision completely.
Upon spraying, a rush of sugared orange blossom petals escapes, fluttering around the skin like a snow flurry. There is an intriguing hint of spice to the orange blossom, like a faint dusting of black pepper. This opening salvo is brief, because there follows a blaze of rose honey so fierce you'll wonder if you've actually spilled honey on yourself.
A little groan of pleasure might escape from your mouth. We don't blame you. This is pretty sexy stuff.
The sultry orange blossoms are joined in the heart by two different types of jasmine – grandiflorum jasmine, the classical jasmine of Grasse with its soft, syrupy purity, and sambac jasmine, with its spicy, leathery, and slightly minty facets. The effect of the orange blossom and jasmines is a symphonic floral that sings high and clear.
In a way, one might say that the construction of Elie Saab Le Parfum follows the same lines of one of the designer's beautiful gowns. The florals form the effect of a thousand different layers of tulle that fluff up around the woman's body from the waist down – they are airy, sweet, and different shades of blush pink, apricot, and creamy white.
But in the base, a very clean, chocolate-like patchouli and dry, smoky cedar act as anchors to the florals, pinning them down and holding them in place like hundreds of crystals glue-gunned to the bodice. If you've even seen an Elie Saab gown, then you'll understand how the weight of the jewel-encrusted bodices is a necessary counterweight to the flighty layers of tulle that sweep the floor.
Elie Saab Le Parfum took 279 trials to get right. We think they nailed it because it's beautiful, classy, and sexy in all the right places.
Elie Saab Le Parfum has all the beauty of a stunning couture gown – layers of airy, sweet jasmine and spicy orange blossom, covered with dark rose honey, and pinned in place by clean patchouli and cedar.
Read more
Le Parfum by Elie Saab Reviews
11/14/2017
Not my favorite. Wasn't what I was expecting after reading the description
11/11/2017
My Favorite YET! Obsessed with it. So beauty and light. My boss keeps stealing it.
11/06/2017
It wasn't quote what I was expecting. The scent was a little bit more "mature" then I was going for. I was expecting something a little lighter and more flirty. The floral scent was very nice however and did linger through most of the day which I liked.
11/04/2017
It smells good just not for me, it seems flowery.
11/04/2017
Patchouli Monster! I will try the edt, The EDP has way too much patchouli.
11/03/2017
Was a little older than what I was wanting I wanted something more flirty
11/03/2017
I love the scent, but it disappears right away.
11/02/2017
A bit more mature, or "older" smelling that I was expecting. Very similar to something my mom would wear, and that's not a bad thing! Just different than what I was expecting. The floral notes are strong, and it's a very strong but approachable daytime scent. Jasmine-heavy with patchouli undertones, I think. Only need a few sprays to last most of the day.
11/01/2017
Such a clean scent!
11/01/2017
I can smell the jasmine flower for sure.
11/01/2017
I love the floral scent and the honey tones! The more I wear it, the more I think I will buy a bottle. Scentbird makes me happy!
11/01/2017
I've received a sample from the department store & fell in love. It lasted until the next day, very great longevity. However, the sample I received from Scentbird does not smell the same & literally the scent disappears within a couple of minutes?? None of the Scentbird samples I received have lasting power?? Very unhappy, will cancel my subscription.
11/01/2017
Beautiful! It smells mature yet delicate. Love love love it!
11/01/2017
Way too floral for me
11/01/2017
It smells amazing!!
10/30/2017
I smelled this in person at my sisters house and before I thought to commit to a full bottle, I tried scent bird. I LIKE (3.5 hearts) it enough to most likely use up the entire vial over time, but I probably won't buy a full bottle. Something about it is too musky for my taste. I am not a vanilla lover I think this might be what is throwing me off.
10/30/2017
It was a bit to flowery for my taste. You need a way to be able to save the fragrances you tried and didn't like, so you don't accidentally order it again.
10/27/2017
I love honeysuckle and citrus blossoms This perfume reminds me of just that. Very lite!!not really for the work place but great for outdoors
10/27/2017
I really like this one. Got it as part of a gift set and that's the only reason I don't give it 5 stars, because was the second best. Smells great, flowery but herbal, not overpowering or sweet. It is strong, but not over the top. I can smell the jasmine, rose, orange blossom and patchouli, not so much the honey. I think it's sexy and sophisticated, can be worn day or night and maybe it's better for warmer climate like spring or maybe summer, just not here in Florida where it gets too hot. Maybe for a young woman to a more mature one, but I think it's too sexy and contemporary to be a favorite with the older crowd. Really good in my humble opinion.
10/25/2017
A little too mature
10/23/2017
Nice perfume but did not stay with me faded very quickly.
10/22/2017
Smells amazing! But wish it lasted longer.
10/15/2017
This is my favorite..... a nice smell to a great day you can't go wrong with this scent ever.
10/08/2017
I've been with scentbird for almost two years now. Every month I spray myself down and do the husband test. This is his favorite. He says it reminds him almost of honeysuckles but richer, creamier, with a sexiness to it. I do love this perfume and I get a ton of compliments on it each time I wear it. This is one that you'd purchase a bottle of.
10/07/2017
I don't really like it.....it smells like something my mother would wear
10/01/2017
Absolutely love this purfume! Intoxicating!
09/29/2017
This is by far my fave perfume that I've received. However, the sprayer lid kept coming off and most of the product leaked out into my Scentbird holder :( The fragrance itself is fun and flirty and sweet smelling. It's great for someone who is girly and works for everyday wear.
09/21/2017
It's light and not offensive but it's not my fav.
09/16/2017
Not my favorite, but it's up there 😍
09/14/2017
Really beautiful scent! Romantic and soft!
09/13/2017
Omg this floral is beautiful!! It is very feminine and men ask what I'm wearing when I wear it!! Very appropriate for women in 30's and 40's! I love love love it!!
09/06/2017
It has a unique fragrance and very soothing and welcoming to others around me.
09/05/2017
I love this scent
09/05/2017
It's a very strong perfume, don't be fooled... that being said, it does have great hints of fragrance over time and would be a great perfume for fall or maybe an older lady
08/30/2017
Such a beautiful, soft, feminine fragrance! I think it's my favorite so far...
08/27/2017
It gets compliments. It's lovely but it's very "I'm wearing perfume"
08/26/2017
I have received so many compliments on this fragrance. It is a nice, clean orange blossom scent with hints of honey. Good longevity too. I also get a note of fruit, possibly peach.....
08/17/2017
Not for me! Bleh! Sorry
08/14/2017
Sexy, clean, and slightly sweet, but the perfect balance. Considering buying a bottle of this when I run out!
08/09/2017
The shipment took FOREVER...I didn't get this fragrance until almost the end of the month. HOWEVER, it's a totally bomb A fragrance. I adore it, it's fun and flirty and a little spicy. It's a great summer scent and I'm positive I'll be buying this in the near future.
08/07/2017
I purchased this in one of the gift boxes and out of all the fragrances I received from the gift box and my monthly subscription this is my favorite. I'm almost out so now I need to purchase a big bottle because I know I'll use it!
08/02/2017
Love love love.
08/02/2017
I've been in love with this fragrance for the last 3 years. This has an aroma that makes you feel ultra sexy. I'm going to keep putting it in my Que.....LOVE LOVE LOVE IT!!!!!
07/30/2017
I like the smell but for me it is too strong. I am probably going to pass this down to a friend.
07/26/2017
It's a nice scent, not too overpowering, I just don't think it's me, a little too "mature" for my liking.
07/26/2017
I really liked this scent, very clean with a little sweetness to it. I do agree with other reviewers that it didn't stay on through the whole day. That's just something you'll never know until you try it, everyone's body chemistry is different. I would definitely recommend this to others!
07/25/2017
I don't normally like floral scents, so I was skeptical of this scent. HOWEVER, I was pleasantly surprised. It is floral, but it is very light. It is not heavy or powdery. It has a great base scent. I was slightly disappointed to realize that I was sent "Eau de Toilette," rather than the parfum. Perhaps it would have lasted longer had it been EDP. For that reason, I'm giving it four stars.
07/23/2017
It's a fine scent, just not my jam. Also it doesn't last long, at all.
07/13/2017
Amazing scent, unfortunately doesn't last. I put the perfume on before work and by the time my 15 minute drive was over the scent had already worn off. I thought maybe I went "scent blind" to it so I asked a coworker if she could smell it and she said she couldn't smell a thing. Kinda disappointing since it smells SO good! :/
07/10/2017
I feel like every month I say this, but this is my new favorite scent!
06/29/2017
This is my favorite scent so far. If you like the flowery smell like I do, then you'll love this! It doesn't last all day tho. But it smells so good, I might buy the bigger bottle.
06/24/2017
Love it! It is sweet and sexy, but it is a mature woman scent. Something you would wear to the office or a night out. I would not wear it every day, but this smells amazing and I will be buying a bigger bottle of this.
06/20/2017
This is a nice smell, however it is not something I usually wear. It is a "mature" sent , alittle too flowery for me.
06/14/2017
this scent is so beautiful and it lasts several hours , i absolutely will buy a huge bottle asap
06/13/2017
My favorite so far from scent bird, will consider purchasing. Trying another fragrance by Elie Saab
06/13/2017
This wasn't the type of smell for me. It's definitely different. It was a very mature smell and something that is meant to be worn during the winter, IMO.
06/11/2017
Very floral and feminine, wish it was a touch lighter but it's gorgeous
06/04/2017
Fresh but does not last long!
06/02/2017
BEAUTIFUL SCENT!
06/02/2017
Love this scent. Just lovely, light and makes you feel pretty.
06/02/2017
Love it!!! Lasts a long time...
05/29/2017
OK, so this is my first her perfume from Scentbird and I have not been able to put it down. I'm spraying it throughout the day because you know how you get immune to something and you don't smell it but other people do, I want to smell it it's so yummy. It's a very upscale sent, floral, very feminine and I get tons of compliments on it.
05/23/2017
Beautiful. Much more spice and musk than I expected. I love it. Will consider purchasing a full size.
05/19/2017
fragrance didn't last long at all
05/14/2017
Beautiful floral scent!
05/11/2017
Loved the clean smell. Pretty notes. Plan to buy this for sure.
05/07/2017
Was a great scent for spring.
05/06/2017
Just not for me. Too flowery, unfortunately it never smelled better in me as time went by.
05/04/2017
I love the smell. I had a sweet with a pinch of spice.
05/03/2017
I just love this perfume and will consider buying a bigger bottle of this.
05/02/2017
Just received this today and I love it. Smells so good on me.
04/26/2017
I didn't like this at all. The honey tone was too strong and mixed with the floral...I just didn't like the mix
04/24/2017
I love love love this scent. It's fresh and floral and warm and wonderful. Long-standing and doesn't go on too strong, but it definitely has presence. Perfect for every day or for special occasions! My new fave.
03/09/2017
I really like this perfume. I feel like it gives me a fresh spring feel: not too light to wash away, but not too strong that it gives me a headache. Love the orange blossom and the honey-rose notes.
03/08/2017
my perfume smelled great, but the sprayer didn't work. Trying to reach someone at customer service. can you assist?
03/07/2017
I love this scent. Perfect for the office. If you like Carven then you will love this. Perfumer Francis Kurkdjian is becoming my favorite.
03/06/2017
The description says "strong" but I have to disagree. To me, it smells more like a fresh, clean, just-out-of-the-shower scent.
03/05/2017
Terrible! So over powering it gave me a headache. I tried giving it away to a few co-workers and then finally a client took it.
03/05/2017
It was a okay scent
03/04/2017
A very beautiful feminine fragrance. A perfect wedding perfume. I love it. Floral
03/04/2017
Love this oh so fresh scent!
03/03/2017
Was not wild about this scent , little pepperie, goes on light and stays that way after 8 hours was still hanging on but very subtle.
03/01/2017
It's a wonderful fragrance love it
03/01/2017
Great choice :) smells amazing!!!
03/01/2017
I love the smell of this perfume! It's sweet and sexy, I can use it on a date or work!
02/27/2017
Le Parfum surprised me. It's a sweet, but not teenager sweet -in your face- kind of scent. It's not often that I do a test spray and fall in love, but this one did it for me. My husband loves it as well. Light floral, honey, a little woodsy. Easy wearing and pleasant all day long.
02/05/2017
My favorite perfumes are white florals so I thought this would be a hit. Not totally. There is a very heavy sugary-sweet note to it that I can only assume is the honey. Once it has dried and a couple hours later, the lotus notes ARE lovely but too sugary-headache inducing for me to get there. If you like sugary sweet florals though, this may be the thing for you.
02/05/2017
This was the best so far the smell was amazing
02/04/2017
Love, love, love!!!
02/04/2017
This sent is so me! Love it
02/04/2017
This scent is just ok on me.. It's soft & floral but it's not memorable. I will wear this to my dr. appointments.
02/03/2017
This scent is very floral and feminine. It would be a great wedding day perfume. It is a bit much for everyday, but I feel like for special occasions it works well. I doubt I'll buy the full size bottle, but it is a lovely scent.
01/30/2017
I was a little overwhelmed by this scent. It started out very strong at first it takes awhile for the dry down and after that it was ok. I don't plan on purchasing a large bottle of this perfume. Its just to strong of a scent for me I am sensitive to smells and I get headaches easy from perfumes and this one is a headache giver, so sorry Elie Saab your scent is not for me....
01/30/2017
i love this smell
01/30/2017
I don't like it, not mine at all. Too much honey. My bad I didn't see its eau de toilette. I was expecting eau de parfum. Parfume smells amazing.
01/25/2017
In love with this fragrance, a definite 👍
01/24/2017
Powdery and floral. Love it
01/18/2017
love the floral, especially the jasmine. it does have a woody note at first with the floral, but it dissipates a little and blends in well. great summer smell. nice and strong scent
01/17/2017
it did not give me any headache... great for any occasions!
01/17/2017
great for every occasion!
01/15/2017
Le Parfum was a very pleasant surprise, I fell in love with this. The orange is so bright and makes me feel energized. The honey, jasmine and patchouli are beautiful together. Can't pick up on any cedar or rose. The staying power is nice at about 6 hours, very close to the skin after that. The projection is medium. Completely safe for any occasion- work, gym, or date night. Loved it so much I've started to look at other Elie Saab fragrances. I'd think it works in all seasons too, it's winter now, and it works well. Le Parfum L'Eau Couture looks good too. Fragrancenet.com has great pricing on both of these. So happy I tried this on scentbird-will be purchasing a full size!
01/12/2017
This scent was too sharp and the honey too much. It is a beautiful perfume and those that can take the intensity will love it. However, my head aches when I wear this ... even one small spray on the mid of my back. My sister has worn this, and I did not get a headache when near. Must be (for me) enjoyed on others.
01/05/2017
The patchouli is a little strong for me on this one. Overall it is a light scent that shouldn't offend anyone around you.
01/04/2017
I enjoy the scent. It is not something I would typically wear, but it reminds me of a light floral boutique. It also lasts throughout the day!
01/03/2017
Elie Saab is a soft sexy scent. It is long wearing but not over bearing, and has just the right amount of jasmine, rose, and honey to make it sophisticated. This would be a great scent at the office or on a first date! I love it!
01/03/2017
Smells a bit too much like a car fragrance. Too strong on the nose
01/02/2017
I definitely wouldn't get this scent again. It's a little too strong for me, and a little bit heavier than I would like. Too floral for me.
01/02/2017
Love the smell of this perfume. When I wear it I always get compliments.
01/02/2017
Amazing!! I LOVED it!!
01/01/2017
It's OK, floral scent doesn't last long.
01/01/2017
Not much to like......
01/01/2017
I love this scent very beautiful!!!
12/31/2016
This is a lovely sweet floral fragrance. I love the gardenia and was pleasantly surprised by how much I enjoyed this scent.
12/31/2016
Smells beautiful 😍
12/31/2016
This is one of my most favorite scents! Light and elegant!
12/31/2016
Totally in love with this scent, it is light, powdery, fresh and elegant. Highly recommend.
12/31/2016
enjoy the scent early on...but after it stays on clothes it has a tendency to smell "sour"
12/31/2016
It's a very pretty sophisticated floral. I would think it would be good for any age.
12/31/2016
I love this scent, it's smells so good!!! It's def in my top favorites.
12/31/2016
Not my favorite.
12/31/2016
Love this smell. So feminine
12/29/2016
I love the smell of this perfume
12/29/2016
This is a very light, sweet scent
12/29/2016
Very elegant scents
12/29/2016
I like the fact that it lasts long, but something about it reminds me of an old lady scent.
12/29/2016
Meh...at first smell it's fresh but then a weird warmth takes over. It's ok but I wouldn't buy it.
12/25/2016
It's pretty and light, but not sure it's an every day wear. It seems a little too sweet to smell it all day.
12/24/2016
sweet but yet not so sweet, good dept and very distinctive scent
12/23/2016
I wouldn't describe this as warm. The scent is floral and well suited for a more mature woman.
12/21/2016
Heard good things about this perfume so I had to try it. I like it even though it smells a little more "mature" than I thought it would. It is a great scent though and I find myself reaching for it almost as often as Dolce. It lasts throughout the day but it's necessarily strong or anything.
12/10/2016
I would say its a classy scent for an older woman (40-50 range), not for a 26 year old like myself. I remembered smelling it in a magazine a few years ago and loving it, but the actual perfume smells a bit mature, and with my skin it just smells musky, but in a lighter way that wouldn't be too much if you like those kinds of perfumes. For me, I like very light scents, fruity, citrus, sweet, and this is just too heavy and mature for me.
12/08/2016
Fresh, feminine,sexy and sophisticated.
12/07/2016
Loveeeeeeee this scent so much
12/06/2016
OMG this smells amazing. I have never worn this ever and after my profile questions this is one Sentbird suggested for me to try...they NAILED IT!! My before even spraying it my daughter smelled it and said mom this smells like you. Thank you Sentbird!
12/04/2016
Love love this scent! It's so soft and classic, I would wear this everyday if I could. Must try!
12/03/2016
Love this scent beautiful!!
12/02/2016
This perfumes smells so good everywhere I went I got compliments
12/02/2016
Very pretty floral scent...a bit too strong for me, but once you have it on a couple of hours...it smells very nice
12/02/2016
Doesn't last very long...
12/02/2016
Absolutely wonderful fragrance and lasts, which is important to me.
11/17/2016
Love it! So fresh and clean. But for me it's almost identical to Stella by Stella Mccartney.
11/17/2016
Very pretty....clean scent, perfect for daily wear.
11/11/2016
This scent is so refreshing and clean!
11/05/2016
I really like this scent!! It goes back n a little strong but once it settles, it smells really great!!!
11/04/2016
This is not the perfume for me. More for an older woman, I think, maybe. I was surprised to see so many 5 star reviews
11/03/2016
A very mature and sensual scent. I love it.
11/03/2016
Fresh Clean and Sexy
11/02/2016
I love this scent! so sexy and alluring.
11/02/2016
Love it. Got compliments immediately. Wish her clothes were less expensive. Beautiful scent and clothes. Next I will try the intense by Saab
11/02/2016
It is pretty, that is the first impression. Quite strong and noticeable, so I suggest to spray lightly UNDER your clothes. It will stay with you all day and not overwhelm those around you. The dry down is warm and woody.
10/31/2016
One of my favorite perfumes but I do prefer the intense version because it lasts all day without reapplying and this one i need to re-apply. If you do wear this be prepared for people to stop and ask what you're wearing or to to tell you "You smell amazing"!
10/30/2016
I never received my parfume.
10/12/2016
This is my new favorite! I'm not getting the "old lady" vibe others have mentioned but I never understood that in terms of scent anyway. To me, this is just breathtaking and lovely. I get great silliage and a couple of spritzes lasts me from 4-6 hours which is nice. (I just wish scent bird offered a full bottle but I've noticed they only do that with the more expensive scents so they can tell you you're saving $$ with the 15% off deal. )
10/12/2016
One of my new favs! Love, love , love!!
10/07/2016
I am so in love with this perfume! It is so elegant and long-lasting and just has an all over great smell!
10/05/2016
Loving this soft, seductive scent. Dries down very mellow, warm and sexy. Will definitely be purchasing the full size
10/05/2016
Citrus smell, not too overwhelming. Smell won't last, fades easily
10/04/2016
Fades quickly and the notes are a bit old ladyish
10/04/2016
I dont like it, its no my tipe of perfume its is more for a lady like my mom
10/02/2016
Fades pretty quickly
10/01/2016
Nice - especially at the beginning, but dries down kind of ho hum. Smells a lot like Clinique Happy on me - not bad, but kind of forgettable.
09/30/2016
omg, love this scent!
09/29/2016
Love this sooo much! It's sophisticated but a little carefree, honestly unlike a lot of other designer juices out there. The citrus is bright at first, then turns into creamy white floral deliciousness. The drydown is lovely and complex with maybe a tiny bit of patch hiding in the background. I'm all in with this one.
09/28/2016
Im in my early 20s and i love this perfume. At first it smells strong but after a while It doesnt anymor. It smells very floral but in a sweet way.
09/26/2016
beautiful! beautiful! beautiful!
09/19/2016
I'm obsessed with it, I received compliments on it all day and I love the smell myself. Definitely going to be a new favorite.
09/18/2016
At first smell, Elie Saab comes off as a sophisticated, office appropriate floral. However, there is something in it that smells acrid and chemically, and it gives me a headache. It smells very strong both in the bottle and when first applied, but doesn't last at all. Within a couple hours, it disappears entirely.
09/13/2016
I really like this parfum due to the delicate floral notes. I felt that it does not have the strength or staying power of past fragrances. I would rate it a three for that reason alone - it feels like I always need to respray every few hours - or layer the scent with lotion.
09/06/2016
While it wasn't an off putting smell, I felt it was just too mature for me. I'm 32, but I always felt a little like an old lady when I wore this.
09/04/2016
I like it but it's not the clean smell that I thought it would be and it doesn't last very long.
09/04/2016
Classy and strong. Loved this fragrance. Many complements.
09/02/2016
Loved it !! Not to strong , soft but sexy!
08/31/2016
I'm not a fan of this one, not my cup of tea is what I'm concluding as it reminds me of a cologne. Some women may love it, it just wasn't for me. Definitely makes me want to go back and look at why it ended up on my recommendation list so that I can make revisions if need be. I gave two stars as it doesn't smell disgusting it's just not a scent that suits me.
08/30/2016
Did not like. Too strong and smelled like an old lady.
08/30/2016
This is probably one of my favorites that I have gotten from Scentbird. It is very sophisticated, but not old ladyish. Love it!
08/30/2016
Very nice , lasts and not too strong for a sensitive person when it comes to smells❤️
08/30/2016
Light and beautiful scent
08/24/2016
So, I just received this for my August scent and its perfect for going into the fall. When I tell you I cant stop sniffing this, I am so serious. Its intoxicating. Its not fruity, sweet or spicy, its just perfect. Trying to describe it just does no justice. Imagine how you think your favorite celebrity would smell that doesn't have their own scent on the markets...well this would be it...this scent smells so rich and luxurious....I LOVE IT! I ended up by the Eau De Parfum since the concentration is more and it last longer...I found it at a good price on Overstock.com
08/11/2016
Great floral scent.
08/05/2016
Love the scent! Floral without being over the top. Scent lasts.
08/05/2016
It's just okay. Doesn't wear well and I happen to be someone that wears perfume well....no seriously, I do. It does not last. The scent itself is just okay...nothing memorable. I would not purchase this, or even like this as a gift.
08/04/2016
I'm absolutely obsessed with all the Elie Saab scents. I think they might be my all time favorites. I received a "discovery set" of all 4 as a gift from my beauty consultant at Neiman Marcus. I can't tell the difference between them well enough to actually pick a favorite. So chances are, if you like one Elie Saab scent, you'll like them all. It's definitely a sugary sweet scent, but not in a bad way. I tend to hate super sugary scents. But this one smells so good I frequently catch myself smelling my hair unconsciously.
08/03/2016
While I can see the appeal of this fragrance, for me, the patchouli base combined with the honey is slightly old smelling and creates a noxious mix since it comes off so strong. Don't get me wrong, I can definitely see how this is a floral woody fragrance that some would love but I personally think those particular notes overwhelm the floral-woody aspects of the perfume and ruins it for me.
08/03/2016
I really like this scent! A little strong when you first put it on, but drys really nicely. Slightly floral and fresh.
08/01/2016
I found this perfume to be extremely powdery. It's not my preferred scent type at all.
07/31/2016
It's growing on me.
07/30/2016
Elie Saab Le Parfum smelled very chemical to me, so much so I felt sick to my stomach and had to take a shower to get the smell off. I find this strange since most of my perfumes are floral and contain many of the same notes.
07/28/2016
I love this scent. Not too overpowering and lasts all day
07/27/2016
WINNER WINNER CHICKEN DINNER!!!! This perfume is classic, romantic, clean, refreshing all in one. It's like that simple black dress that you can dress up or dress down. I am absolutely in love with this perfume! A must purchase and a must share!
07/23/2016
I love this perfume I smell really classic and I got so many compliments and it was amazing that people have never heard of Elie Saab so this is a winner for me I will be ordering more
07/05/2016
I picked this scent based on good reviews, but for me it was very generic and "grandma" smelling. Did not like this one.
07/03/2016
This is a lovely, very floral fragrance. I would wear it for date nights. It is a little too much for me to wear day to day.
07/02/2016
Bright and pungent smell, but very fresh and clean. Feminine and pretty.
07/02/2016
I love this scent, smells so clean and lasts a whole work day and then some. I would recommend this fragrance
07/01/2016
WOW!! Incredibly light without being faint. Delightfully floral yet not really a "flowery" scent- it has depth and a flavor or timelessness. LOVING IT :-)
07/01/2016
Loved this scent. So pretty and girly
07/01/2016
Love this scent!
07/01/2016
Long lasting scent .. Works for either day or night. Very classic and Clean.
06/24/2016
Best perfume ever I am so in love with it that I would buy the full size bottle
06/14/2016
It does smell very good and femine, but it's more of a mature scent. Lasts very long though without being overpowering.
06/05/2016
my boyfriend keep asking me what perfume do you use. He loves it. It's so feminine scent and classy
06/03/2016
It's very fresh and light. Smells perfect for spring and summer. Lovely.
06/02/2016
This is something I would wear daily, so fresh! 😍
06/02/2016
This lasted all day it has a wonderful fragrance for the summer when you heat up it's still stays fresh all day long .
06/02/2016
Perfect scent for spring! Lasted all day, beautiful, clean, classy fragrance.
05/20/2016
Loving it! It's not too strong so you can wear it comfortably
05/20/2016
Love this scent. It's not too strong you can wear it comfortably I'm loving it
05/08/2016
This scent was okay. A bit too musky for me, it's a more mature scent then what I was hoping for.
05/04/2016
Will definitely buy this on my next shopping spree! Such a beautiful scent
04/30/2016
It smells like Design Perfume
04/23/2016
Yum! Sexy and delicious. You smell the rise when first sprayed on, but the dry down is light and fresh. Smells amazing!!
04/11/2016
I love this scent. It works for everyday use and easily transforms into a date night or evening scent. It is subtle and light with a lasting punch; just a few sprays will carry you through the day. It's a very chic fragrance.
04/08/2016
Not a big fan of this scent.. It wasn't BAD but it's not something I would pick out, little too strong for me
04/01/2016
Nice and casual !
03/31/2016
I love this perfume so much that I am purchasing a full version!!! I have received so many complements and is a great light spring scent for the day.
03/29/2016
I love this! This quite possibly my favorite scent I have received thus far with my subscription!
03/29/2016
I do not like this scent when I first put it on as it is a bit strong for me, but I love once I have worn it for an hour or two.
03/28/2016
Totally in love with this fragance
03/28/2016
Totally in love with this fragance
03/21/2016
Gorgeous & glamorous... warm honey with the perfect amount of patchouli. Perfect prototype of a designer, high end fragrance... classy and long lasting.
03/16/2016
Absolutely love this scent!!!
03/07/2016
If you love orange blossoms you'll love this one.!
03/02/2016
It smells so good. I'm getting this a second time. Love it. So many compliments
02/29/2016
Very nice perfume.
02/17/2016
This is by far one of my favorites. I am going to buy a full bottle as soon as I can finish another and make room for it. Elegant, floral, long lasting and mature. Perfect for cooler weather and can actually withstand warm, but not hot, weather. Very very lady like!
02/02/2016
Smells great...
02/02/2016
VERY floral with sweet undertones, feminine scent while remaining adult and not too "little girly". Not overpowering, but has a presence. Two sprays is plenty to leave an impression, but may need a one spray refresh if you're wearing all day long.
02/02/2016
This is a nice perfume, some floral notes, and some slightly warm notes. This would not be my go-to right now but it is very nice. I was not thrilled with the ScentBird packaging, however, which did not have the name of the scent anywhere on it.
01/18/2016
I really enjoy this fragrance. Its classy and not overpowering. Very floral but not matronly. Reminds me of some of the scents they sell at Banana Republic. Perfect for springtime
12/30/2015
clean and feminine
12/29/2015
Beautiful fragrance
12/25/2015
Hey ladies! I did a full review of this perfume on my YouTube channel. You can find my full in-depth review of the Elie Saab perfume here: https://www.youtube.com/watch?v=9zcM5ScecM4 www.WonderlandBoudoir.com
11/29/2015
Not impressed at all by this one...
11/29/2015
Ok scent definitely didn't finish the bottle...used it in my aroma warmer for my home...tried double spraying to help it last and it didn't...always get compliments on my perfume..this one NOTHING..guess if u can't say any thing good don't say anything at all.....
11/24/2015
On me the cedar overwhelms the floral notes. To sharp for me, none of the notes voluptuous notes I typically love.
11/24/2015
I LOVE THIS!! It's fresh, clean and lasts a very long time. I will add I felt it was very strong the first application but softened to that clenched fresh smell I love so much. I am so glad I tried it.
11/19/2015
one of my all time favorites
11/19/2015
so clean. love this!
11/18/2015
Very strong white flowers. Kind of headache inducing for me.
10/29/2015
I didn't like this perfume. The citrus notes were very overpowering.
10/29/2015
I'm on the fence with this perfume. I do like the smell, not overpowering and definitely pleasant. The fragrance does not last too long though and by mid morning it's as if I didn't even use it. I'll continue to use it and maybe add it beyond my wrists and neck.
10/29/2015
This perfume smells amazing! I absolutely love it
10/29/2015
I so love this scent
10/21/2015
I LOVE this perfume! Was excited when people in the reviews said it's "too floral" because, for me, I thought "PERFECT"! I love anything lily, jasmine, gardenia, rose, etc WITHOUT musk and this one is perfect. It is very floral but soft. I could smell it all day!
10/05/2015
I love it! I always get so many compliments!
10/05/2015
Smells lovely in the atomizer, but it didn't work with my body chemistry.
09/29/2015
I love this fragrance, feminine, well balanced, easy to wear during office hours.
09/29/2015
Love this! It makes me feel pretty and cozy with it's rosy scent. It's sweet without being juvenile!
09/29/2015
A surprisingly unique pleasant scent that I can't wait to put on everyday!
08/31/2015
I heard a lot about this perfume and wanted to try it for myself I like it it's not overwhelming but stays for a long time fresh and a little floral
08/31/2015
A bit too floral, much more than I was expecting. I generally wear citrus puddings, but those notes didn't come through. I did get a number of compliments while wearing it though.
08/30/2015
I'm in love!!!
08/28/2015
This perfume is beautiful. It reminds me of a sharply dressed business woman in a suit that is wearing a lace bra and panties underneath. Very feminine but meant to be taken seriously. I had wanted to try this for a while and it is now at the top of my "want a full bottle" list.
08/25/2015
This is such a beautiful fragrance. It's definitely floral, a little citrus mixed with a little spice. It's soft yet intoxicating and smells unlike anything I've smelled before. Perfect for the workplace or date night.
08/04/2015
I'm not usually a fan of floral fragrances but I do love this one. It's feminine and sweet without being overpowering. This is unexpectedly a favorite.
08/03/2015
A bit too grassy at first. The dry down is rich and floral. Scent doesn't last as long as I thought. Best if layered with a vanilla scent.
06/04/2015
"I thought this was a very pleasing fragrance - not too strong or overpowering, yet a little goes a long way and the fragrance has good staying power. I detect orange blossom or neroli and jasmine (I think) as soon as I spray this. I would say this scent is for day use, and maybe for the more mature woman. I can't quite imagine liking this fragrance very much if I was in my 20's."
02/16/2015
"A medium strength pleasant floral that softens, with just a hint of sweetness. Immediately makes me think of spring or early summer. I think it would be good day fragrance on women of all ages."