Donna Karan
Gold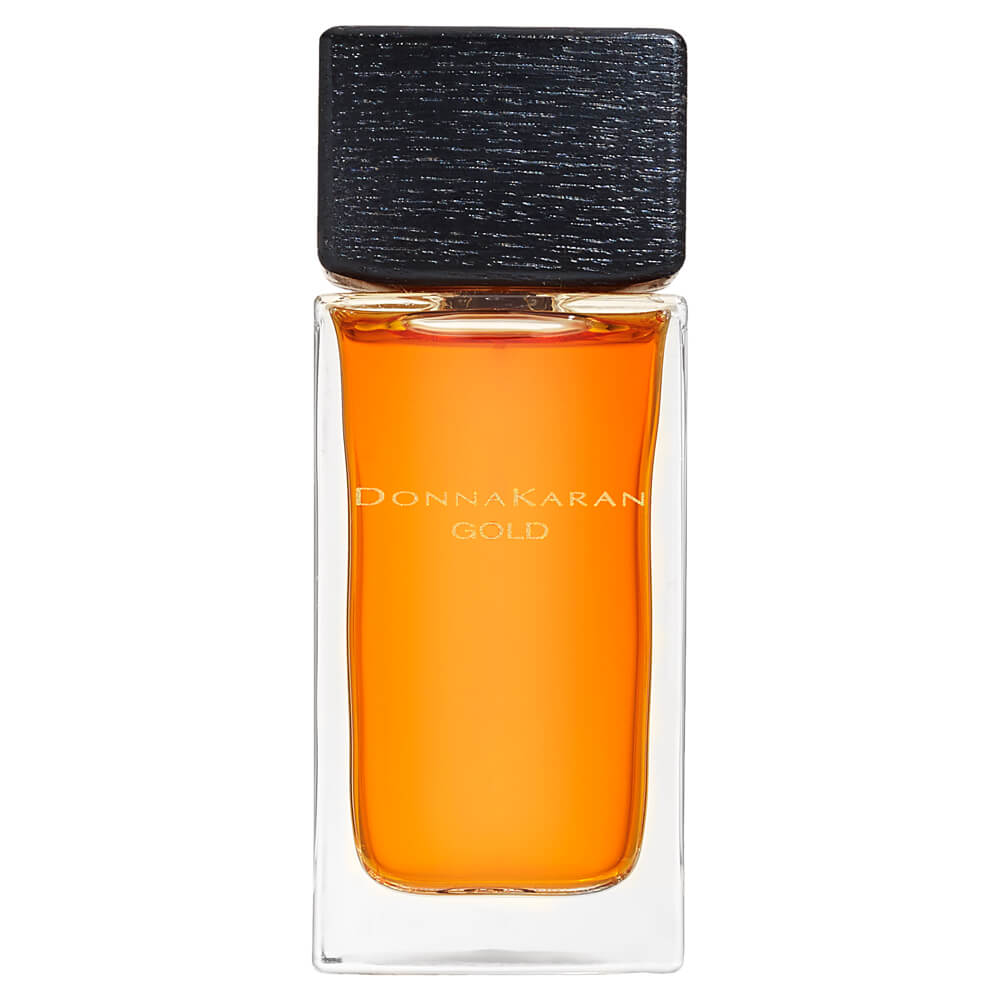 Get a 30-day supply of Gold
for
$
14.95
Notify me once this scent is available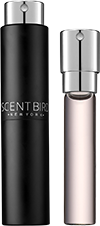 0.27 oz subscription

0.27 oz a la carte
Share and earn free perfume
Notes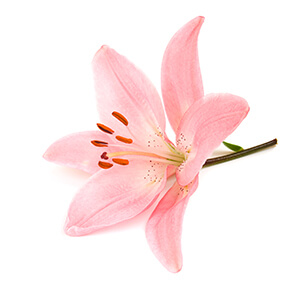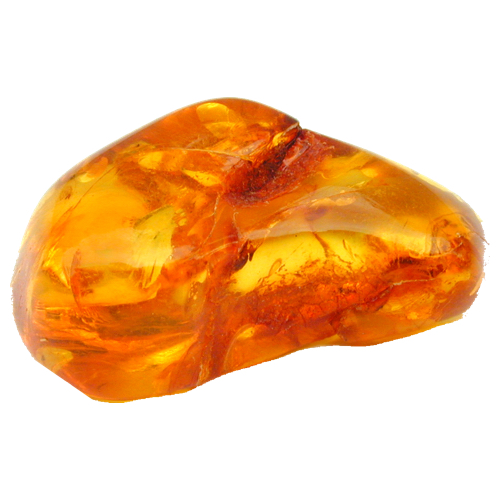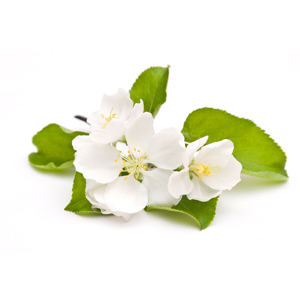 Description
Gold nevertheless maintains a sleek urban image that marks the Donna Karan fashion line as well as the fragrance range. The fragrance explores the green and animalic facets of lily, resulting in a composition that offers layers of sensations. Though Gold initially appears as an aloof ice queen, one glimpses more surprising facets of her personality as the courtship evolves. The transparent and crisp floral accord that unfolds like a sheath of cool silk slowly heats up to attain a spicy warmth.
You may also like
Gold by Donna Karan Reviews
11/15/2017
DK Gold- is on the musk side. Surprisingly irresistible. I love it.
11/15/2017
This one is a little strong. Not a bad scent just too much.
11/06/2017
This was the worst scent I have ever ordered. Just awful. Im older woman and even too old ladyish for me. All I can say is aweful.
11/03/2017
One of my favorites so far. It's a warm scent, the amber and patchouli really come through. According to my preteen "it smells amazing"
10/30/2017
It's very strong and very floral. Gave me an instant headache.
09/28/2017
Wonderful scent. Not overly strong but long lasting.
09/19/2017
I got my perfume yesterday and was thrilled! I really like the scent as well.
09/06/2017
Too strong and bad floral smell. Did not agree with me.
09/05/2017
I received my perfume the other day. I love scent. I'm thinking of buying the large size.
08/31/2017
Very floral scent. Very strong.
08/13/2017
Way way too strong!!
08/11/2017
Too strong for my liking. I didn't like it at all, and I thought I would according to description and reviews. Very musky and "old" smelling I am 33, but my 14 year old daughter said she liked it so i gave it to her.. This is the worst I got from scentbird! Not happy, wasted my month
08/07/2017
Love the lasting power of the fragrance and the rich spicy bouquet.
08/05/2017
The scent is too strong. I didn't like it at all.
08/04/2017
My five year old told me I smelled like Grandma but if I were Grandma's grandma. Definitely wouldn't buy it again.
08/04/2017
This was horrible it smells like someone's 80 year old grandmother. I will literally try to give it away to several different women who all said the set was extremely strong and smell like old women that live in a nursing home. So I end up having to throw this way cuz there's no way I would ever wear it. Maybe if my grandmother will still alive I would have been able to give it to her but unfortunately she is not so this went into the trash.
08/02/2017
not my cup of tea, sorry!
07/26/2017
I received this sent today was so excited to try something new, I sad to say the disappointment It smells horrible. This sent is not for me wish I could send it back.
07/25/2017
I just got this scent in today and I was really excited. I sprayed a little on my wrist and was so disappointed. This smell is horrible. It smells like a woman in her 80's. I am going to give this to my grandmother. This is more like her scent. Not trying to be funny but if your under 50 this scent may not be for you. I am truly not going to recommend this to any of my friends. :-( With all of the reviews I thought it would be more elegant, fruity and sexy then this. This smells nothing like I expected it too at all.
07/10/2017
Reminded me of my grandmother.
07/04/2017
Not my favorite.
06/29/2017
Very Disappointed! - This is my first Scentbird perfume and I figured I would not be disappointed with Donna Karan. Sadly, I was wrong. The smell is hard to describe, but has hints of flowers and seafood. Not what I expected.
06/28/2017
This was horrid! Can't even describe the scent. It's going in the trash.
06/27/2017
I really wanted to love this one after reading reviews. Smelled like old aerosol hairspray. Not a single person I've shared it with thought it was a nice smell. Maybe I got an old batch? Never again....😬
06/26/2017
I really liked this scent! It was different than what I normally would wear. I wouldn't mind having a bottle of my own!
06/26/2017
Grandma perfume
06/18/2017
Wasn't what I was expecting
06/13/2017
DIdnt like it...
06/10/2017
Wasn't fond of it smelled like something maybe my grandma would wear.
06/09/2017
On a Lighter note, this could have been worse! my daughter loved the scent, but I did not! This scent reminded me of something that would have been on my grandmothers vanity.
06/05/2017
I usually like most of Donna's scent but this one was too harsh for me. I like warmer scents
06/04/2017
This scent was a no go for me! Tried to wear a few times but still didn't grow on me. Very mature scent.
06/04/2017
Did not like it.
06/04/2017
The shipments are spot on every month, and I like the fact that I can change the subscription if I want something different. The containersecond are interchangeable so you can carry the one you're wearing with you when you go. Each is labeled, and the chooses are so numerous that one year may be too little. I love the fact that if you fall in love with one in particular, you are able to buy a full size at a good price. One container lasts over a month if you wear it every day, but who wants to with all the choices. I am finding the ones I can live without....what a great way to try perfumes without the expense of a full bottle. Love the service.
06/04/2017
I actually like the scent from the initial spray, but the scent became a little stiff and acidic the longer I wore it. I guess it didn't work with my chemistry.
06/04/2017
I actually like the scent from the initial spray, but the scent became a little stiff and acidic the longer I wore it. I guess it didn't work with my chemistry.
05/31/2017
this scent is not for my fav
05/27/2017
It was nice but a little too musky for me. It's more of a mature scent.
05/13/2017
I tried it...didnt like this one...very mature scent...more of a unsweet musk.
05/03/2017
I love love love this fragrance . It's sweet, subtle, and last all day. So far my favorite
03/12/2017
This is a nice smell if you like different.. It isn't a heavy fragrance. Kinda on the lines of Donna Karen cashmere but it has a spicy smell but floral.. Very different. Warm.. Probably more mature fragrance..
03/07/2017
I expected it to be a little spicy or dark from the description but it is flowery.this is a good scent for someone who enjoys flower scents not light but still flowery
03/06/2017
This wasn't my favorite. It's better after it dries down-about 10 mins after I spray it. It seems a bit too chemical to me.
03/06/2017
It has a very nice scent.
03/06/2017
I really don't like this, I love all the other one
03/05/2017
Very nice, but it's not really for me
02/07/2017
didn't care for this scent
02/04/2017
I didn't like the fragrance...
02/04/2017
Very strong scent with a "dark" profile. Too strong for me.
02/04/2017
Too strong for my taste
02/03/2017
Looove!! Reminds me of Amerige not sure spelling but it's an older perfume but it always got compliments as this one does!!
02/03/2017
Love this it's very different!! Smells wonderful. It's one I'll wear a lot it reminds me of amerige an older perfume but I always got compliments on it as with this one!!! not sure spelling of amerige but it's awesome!!
02/02/2017
I did not care for this as much. It smells good at first but after 10 minutes it smells like "old lady"
01/31/2017
Awful, wish I could send it back
01/31/2017
Strong at first but it lightens up with time
01/31/2017
Love, would definitely recommend, a little goes a long way!
01/29/2017
I love Donna Karan's perfumes. I'm getting used to this one. It is a little on the woodsy side for my taste. I'm adjusting to the scent. Overall, I do like her fragrances.
01/06/2017
Don't like it!. I prefer spicy, oriental scents. This fragrance is neither. I can barely smell this scent. Can't recommend it.
01/04/2017
This was just ok for me, didn't love it, didn't hate it.
01/04/2017
I absolutely love this scent its a very classy sophisticated scent with a hint of sweetness
01/02/2017
This scent is just nice. It is a bit heavy. Not in a overbearing way,but perhaps just too much of some of the ingredients. If you go easy with the application, the overall effect is much better. Still, it might be best worn at night, out for the evening.
01/02/2017
Love this scent, but it is not for everyday.
01/02/2017
DID NOT LIKE IT!
01/01/2017
Strong! Not what I expected :(
12/31/2016
Not as fond as I thought I'd be. Strong and powderie
12/31/2016
Love this scent. Sophisticated sweet smell - smells like wealth.
12/31/2016
Did not like the smell.
12/31/2016
Not my type of fragrance. I was really disappointed because I like Donna Karan fragrances. Not this one.
12/29/2016
It smells like a classy old lady.
11/30/2016
I did not enjoy this perfume. It was too strong for me.
11/15/2016
Love this!! Husband loves it too!!
11/04/2016
I was into the sent description because I like spicy powerful smells, but I think the Tuberose was too overpowering.
11/03/2016
Smells like talc powder
11/03/2016
I love this scent
11/02/2016
It's a very strong scent going on BUT fades quickly !
11/02/2016
Am unable to write a review as i have never received my October perfume. Very disappointing and inexcusable at this point. There's never a problem debiting payment for this unfulfilled subscription.
11/02/2016
scent goes on really strong but does not last through the day! not my scent :(
11/02/2016
This in my opinion is a mildly bold scent but in a good way .... I like this scent but i wouldn't wear it daily like others.
10/25/2016
Love this scent! It definitely smells of amber and lily, with a slight powdery scent. It's strong and lasts all day.
10/23/2016
No. just no. I almost gagged when I smelled it and I am one who is pretty open minded with smells....but this was not good at all! Smelled old lady circa 1980.....sorry but it is true.
10/07/2016
I love this scent, its very suductive
10/04/2016
I hate this perfume, it's awful, it smells bad!
10/02/2016
I FREAKIN LOVE THIS!!! Always been a fan of her scents!!! Her deodorant is the bomb!!! #YallGotThatToo? 😁
09/06/2016
Didn't like it at all. I really wanted my money back and think I'm about to unsubscribe.
09/01/2016
Didn't like scent too spicy and woodsh
08/03/2016
I LOVE THIS SCENT! Thank you, Scentbird! I love Casablanca lilies and Summer smells. This did it for me.
07/29/2016
Very strong. If you like strong scents this is for you. Reminds me of an older woman. Hoping it will grow on me :/
06/27/2016
This fragrance is horrible! It is harsh and smells like strong, cheap old lady hand creme from years ago. It also has more of a woodsy, green hard smell such as Tommy or Tommy girl. I do not like this at all! There is nothing musky, spicy or powdery about Donna Karen Gold.
06/21/2016
I didn't like this scent and I usually like Donna Karan. It was to bold for me. I prefer fresh, clean and a little sweeter scents. This description was misleading to me. This seemed to have more of a musk smell to me and on me.
05/26/2016
Love this! At first, I get a big whiff of lillies. After it dries down, I could smell notes of amber and green grass. It smells like I'm sitting in a park on a sunny day. Very uplifting.
04/11/2016
I feel like my mom or grandma would love this scent... it's very musky, and kinda powdery. I'm all for a good musky scent but this was not it. Still, not totally hate it's just not my particular kinda scent.
04/05/2016
Smells pretty nice but not for me.
03/29/2016
I love this fragrance. I need a bigger bottle.
01/03/2016
Didn't receive Donna Karan Gold. Received Indigo By Nest Fragrances. My review on Indigo is as follows. It was subtle with an exotic woody scent. Could smell the cardamom, one of my favorite scents
11/30/2015
This was NOT a good fragrance on me. I smelled really bad almost like it had soured.....just not by scent.
10/02/2015
Very, very long lasting and strong. Love it!