Donna Karan
Cashmere Mist EDT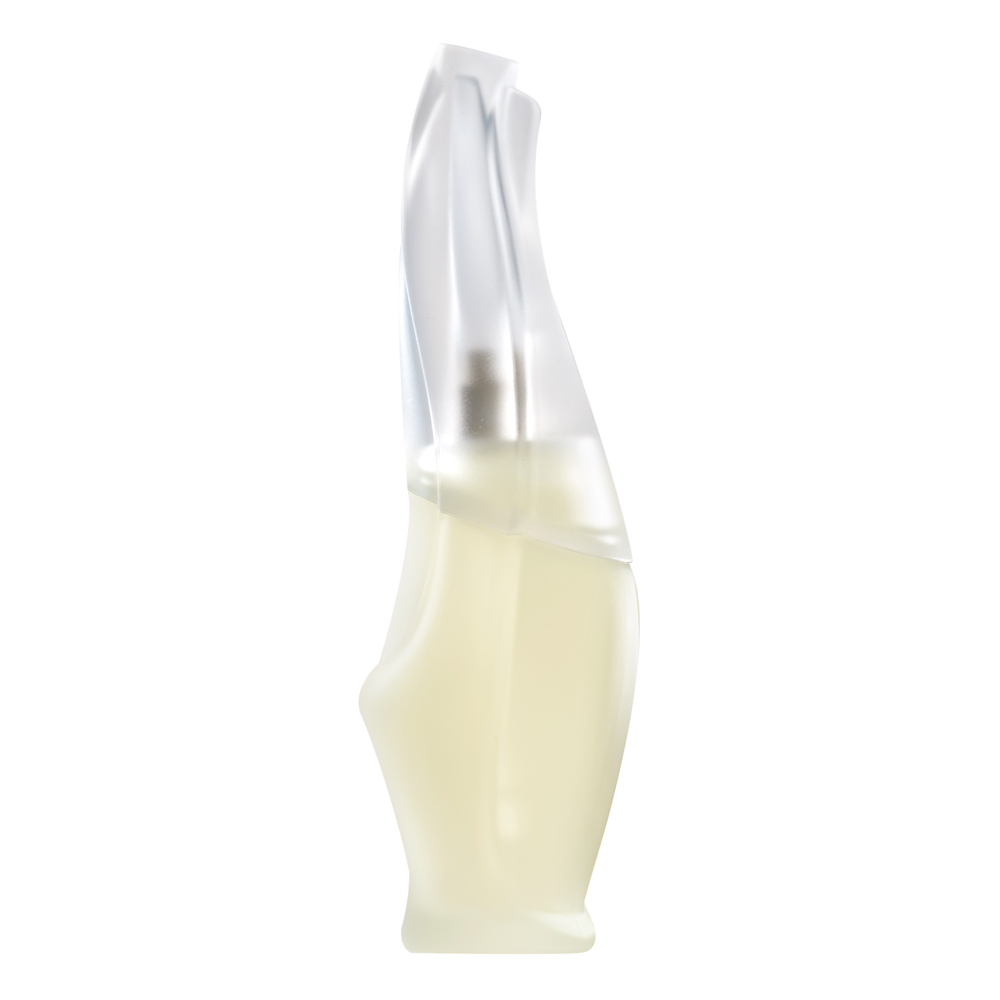 Get a 30-day supply of Cashmere Mist EDT
for
$
14.95
Notify me once this scent is available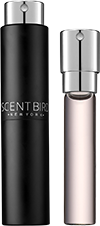 0.27 oz subscription

0.27 oz a la carte
Share and earn free perfume
Notes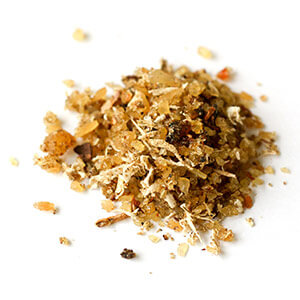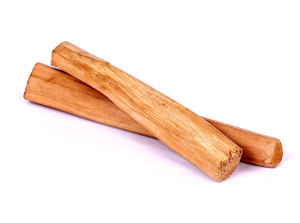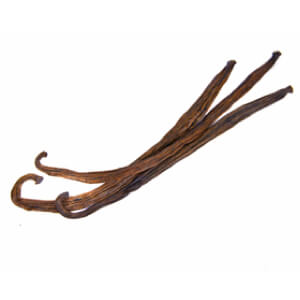 Description
Inspired by the soft, sensual feeling of cashmere against bare skin. Cashmere Mist is a fragrance light enough to wear all over your body, all year long. It seduces the senses - skin, scent, and spirit.
You may also like
Cashmere Mist EDT by Donna Karan Reviews
03/08/2017
The Donna Karan Cashmere Mist is so awesome!!!
03/06/2017
Katie Very.beautiful, dreaming scent
03/06/2017
Soft and clean love the sent!
03/05/2017
It's OK, my all time favorite is still Chocolat Mat
03/05/2017
Not a big fan of this perfume on me
03/03/2017
It's nice but there's just something I can't put my finger on. Too soft for me.
03/01/2017
I liked it alright, it's a very light and fresh scent. My mom loved it so I gave it to her.
02/17/2017
I can't get enough of this fragrance.
02/04/2017
A definite favorite
02/04/2017
I love it! I received so many complements. I had it before.
02/04/2017
Great smell very clean
02/03/2017
Love this scent it's very soft
02/03/2017
Love this smell I had it before and absolutely love it ,
02/03/2017
love the smell !!!
02/03/2017
Nice scent, not overpowering. Really like it! Thanks!!
02/03/2017
This fragrance is the real deal, and smells Amazing!!!!
02/02/2017
Love this perfume =)
01/31/2017
Not a heavy scent. Real fresh
01/31/2017
A very soft, cozy fragrance, like a nice blanket. It's warm, but with enough freshness to avoid being cloying. I personally prefer something with more floral notes, but it was still very pleasant.
01/31/2017
I absolutely love this fragrance.
01/29/2017
Way too powdery for me, something a grandma would wear
01/26/2017
I LOVE this perfume! It's soft, elegant, sensual and will make you feel the way you feel in your favorite cashmere sweater. Ladies, you know what I'm talking about. Purrrrfect!!
01/25/2017
I fell in love with Casmere silk right away. It's light and clean , a beautiful scent.
01/15/2017
I loved it ! Smells divine ❤️
01/06/2017
I really love this scent awesome for the winter months
01/06/2017
I like this scent, its just a little mature for my taste. I would maybe use it for a quiet night out.
01/04/2017
Smells really good
01/03/2017
I sensed heavy Eucalyptus notes therefore didn't care for at all
01/03/2017
Loved this light powdery scent.
01/02/2017
Somehow I ended up with back to back months of this and I'm definitely NOT a fan. It smells old-lady like on me =(
01/02/2017
LOVE, LOVE, LOVE THIS PERFUME! I WOULD WEAR IT EVERYDAY!
01/01/2017
Loved this it was not overbearing yet lovely notes!
01/01/2017
sweet and very feminine.. great for an intimate date or weekend with your lover . maybe too sweet for work day wear but I love love love it!
01/01/2017
Smells like bad hairspray with powder thrown in! Stay away.
01/01/2017
Not as woodsy as I like but a good summery smell. Light middle notes and wears well all day without being overpowering. I prefer spicy but this wasn't bad.
12/31/2016
Love this scent! It's perfect for daily wear!
12/30/2016
This smells like baby powder. The scent last though out the day. I like but it's not my favorite
12/30/2016
I have always loved this scent have been buying for years.
12/30/2016
I love this scent. And fresh out of the shower, it lasts longer.
12/29/2016
My favorite by far. I get compliments all day when I wear this warm and sweet scent.
12/22/2016
I love this soft smell.
12/15/2016
Not too bad! Not used to the powdery smell, but after it sets, I really enjoyed it.
12/08/2016
Love this soft scent. I've been using it for over 20 years.
12/05/2016
Yuck! Smelled like soap and baby powder. Not for me.
12/04/2016
When I first received My scent Cashmere it was strong and I loved it. But now I can barely smell the scent.
12/04/2016
It didn't smell the way I remembered it. Did not smell good on my skin or clothes.
12/03/2016
It wasn't strong enough to last through out the day and it was too perfumey.
12/03/2016
It just didn't smell like a remembered. I was expecting a creamy sensual scent and what I got smelled more mature and generic. 👎🏼
12/03/2016
Love love love it
12/03/2016
Love love love it
12/03/2016
Absolutely amazing!! I am so glad I subscribed to receive the monthly scents!
12/02/2016
Smells so good 👍 totally recomen!
12/02/2016
I absolutely LOVE LOVE LOVE this perfume! I found my forever perfume!!
12/01/2016
not bad crisp clean scent that lasts all day
11/30/2016
Cashmere Mist is heavy on the vanilla.
11/29/2016
It was a little to flowery for me, but smelled nice.
11/15/2016
Wish I could share from the package it smelled wonderful but when I received it the package was ripped & the bottle broken! I reached out to no response so I cancelled my subscription
11/07/2016
I LOVE Cashmere Mist!! It's soft and it smells soooo yummy!!
11/05/2016
Love, love love!! smells so clean and elegant !
11/05/2016
It was ok but not my favorite so far
11/04/2016
Amazing, really enjoyed the fragrance.
11/02/2016
I have always loved this scent. I love the EDP over the EDT and was a little disappointed.
11/02/2016
I have always loved Donna Karen and the Cashmere Mist has always been my favorite. It fits any age group and skin type. It's a lite fragrance good for any occasion.
11/02/2016
Love it real musky smell with a smooth vanilla tone... luv it...
11/02/2016
Loved this!! Very mellow and warm. Lingers nicely all day. Definitely a favorite.
10/29/2016
I loved how warm this smells!
10/29/2016
I love this scent, last long and very beautiful
10/22/2016
Love this scent. Soft, powdery, very feminine. If cashmere had a scent, this would definitely be it.
10/07/2016
Cashmere Mist makes me feel luxurious. It has a clean, powdery scent. But it's more sophisticated, not like baby powder. It is lightweight, so you don't have to worry about blowing anyone away with a perfume punch. I will order this one again as soon as this one gets low. I like wearing it every day.
10/04/2016
I absolutely love this scent😍😍
10/03/2016
Wonderful! My very first month trying Scentbird and they scored!! I absolutely love Cashmere Mist. I have a new favorite! The hint of vanilla and musk is perfect!
10/02/2016
I love this scent! It is soft and sensual, I got so many compliments on it, can't wait to get My next pick!
10/02/2016
I love this scent. It is soft and not overwhelming. Love,love,love!!!!
10/01/2016
This is my signature scent!!! LOVE IT!!!!!!
10/01/2016
Love Love Love so Fresh and Clean.....everyone ask me what are you wearing? I use to wear this in my 30s and I forgot how good it is.......
09/30/2016
One of my favorites!!! ❤️❤️❤️❤️❤️
09/30/2016
For my taste, it's just ok, but my hubby liked it!
09/30/2016
This perfume is an old favorite of mine and welcomed a little sample to remind me
09/30/2016
Took forever to receive. Not my favorite scent, but not to bad.
09/11/2016
This smells just straight up like baby powder to me
09/08/2016
Smells very nice. I will definitely buy this perfume.
09/04/2016
I love love love this perfume. ...its not to strong and the scent stays all day!
09/02/2016
The scent is nice a little overpowering at first but nice after a while . I don't like that after a few hours in the scent is gone . Maybe because it's not a parfume?
09/02/2016
very light and powdery. I had two compliments on it from men the first day I wore it!
08/30/2016
Love this scent!!! Not heavy at all. A very good summer scent
08/30/2016
A very light fragrance. Doesn't seem to last all day.
08/30/2016
This is one of my all time favorite perfumes! It is soft and delicate; very feminine.
08/04/2016
I love this fragrance. It has such a clean smell.
08/02/2016
it smells really casual and not overpowering.
08/01/2016
I never got my July perfume
07/29/2016
Love! Powder scent
07/28/2016
LOVE it!!! Soft powdery and a little sexy....everything you want in a scent.
07/25/2016
I hate this scent. I could smell it through the package. I opened the tube... and woosh... I had to throw it away. Made my head hurt. Very weird smell. Smells like something a elderly person would wear. Defiantly not for me!!!!!!
07/16/2016
Great perfume, this is right up there with Samsara by Guerlain, and Euphoria by Calvin Klein. It is a great scent, it smells fresh, and grown woman sexy.
07/06/2016
I Love it!!!!!!!!!!!!!!!!!!!!!!!!!!!!!!!
07/06/2016
Nice, but there's something strange about it. Not the scent for me, but definitely for someone else.
07/05/2016
It's soft,clean scent.....I've gotten plenty of compliments.....
07/02/2016
Did not like the smell
07/01/2016
Just got my first bottle..DONNA KARAN Cashmere Mist..my favorite.. LOVE IT
07/01/2016
I like the soft smell of this perfume, it was not offensive in any way. Good for the summer.
06/29/2016
So far my least favorite. Smells sort of like soap. Doesn't last long
06/03/2016
This is a very fresh scent, Im not sure it is my favorite. Its a little too alcohol smelling.
06/02/2016
It smelled good, but not my favorite scent, especially on me. Might make a really good fall scent.
06/02/2016
I love it, it's a light scent that lasts.
04/30/2016
I love this fragrance!!! very fresh, clean and light. Perfect perfume for summer.
04/08/2016
Love it can't go wrong
04/03/2016
Did not like the smell reminds me of bug spray..
04/01/2016
I just love this perfume. One of my favorite smell. Will recommend this to everyone.
04/01/2016
It almost smells like the limited edition fragrance from Victoria's Secret some year ago called Cashmere Vanilla Jasmine.
03/31/2016
One of my fav scents
03/30/2016
One of my favorite scents
03/30/2016
This was too powdery for me.
03/29/2016
One of my favorite scent, year round. People around ,,would enjoy the pleasant scent, of warmth that you bring.
03/29/2016
I love this perfume!
03/29/2016
I did not receive this perfume. Instead I was sent the Dolce & Gabbana 18 La Lune.
03/29/2016
Very soft scent. One of my favs.
03/02/2016
I never received this shipment. :(
02/29/2016
Love the scent light and sexy
02/25/2016
I loooove this perfume. I get a lot of compliments by men and woman
02/19/2016
A little too "mature" for my taste. I don't particularly like the sandalwood or musk scent in fragrances. My mother is in her 60's though, and wears this perfume wonderfully!
02/17/2016
Lovely fragrance.
02/10/2016
I love this fragrance
02/06/2016
I absolutely love this fragrance.
02/04/2016
It's a very warm and cozy scent for winter...Very nice
02/04/2016
The Donna Karan Cashmere mist is my favorite scent ,I can't get enough of it !
02/02/2016
Very nice. Are these the real deal or fake scents? Seems to wear off faster
02/02/2016
At first I didn't think I liked the scent because it wasn't "what I was going for" but the second time I wore it I noticed that I could still smell it on myself at the end of the day which was definitely "what I was going for." The scent is a very "clean" smell and not a "perfume" smell at all. I am definitely enjoying this choice although I am not ready to purchase a larger amount because I am new to SCENTBIRD and want to see what other choices I receive.
01/19/2016
This scent is definitely not my favorite. I have worn it for a few days and I can't quite put my finger on what I hate the most. It's not sexy, not alluring, not fabulous. I'm not crazy about the powdery smell.
01/03/2016
Love the perfume for my wife but the dispenser is not working properly. Can't remove the insert and afraid to break it if using too much pressure. My granddaughter has one that works.......... Love the Perfume
12/19/2015
Love that musk and sandalwood scent, but its unexpectedly sharp too!
12/10/2015
I am 95% sure that I love this perfume, but there is a note in there that I don't like. Not sure if this is a keeper yet.
12/06/2015
Smells like baby wipes
11/24/2015
Pleacent smell, i really liked it. Its powdery and clean
11/24/2015
OMG...I was not sure about at first, but this is in my top 5 favorites
11/24/2015
Beautiful scent!
10/30/2015
I love it!! it is a soft smell not overwhelming at all. I will buy it.
10/30/2015
It's very soft. I like it... It's growing on me more and more each day
10/23/2015
This is my signature scent! I love woody, powdery scents that are sophisticated and a bit enigmatic. It has much more depth than can be described. It's a clean, classic fragrance that hints at it's power subtly. Very sexy.
10/20/2015
Overall this is a lovely scent. It is smooth, soft, and clean. The name describes it well because it smells something of a clean, natural blanket. I was trying to figure out how to explain this and another review stated it turned powdery on her. That's the best way I can explain it as well. It dulled and didn't last. It may sound super strange but it makes me think of like the scent of a grandmother/older lady's cardigan after she's worn it all day. I think someone older may like this better. I wore it and my husband wasn't thrilled with it, but my mother absolutely loved it. So, I'm going to pass it on to her and let her use it.
10/17/2015
Very soft and classy. Love how the sent is always there even after hours of wear.
10/06/2015
I've always LOVED this scent .
09/30/2015
This perfume is one of my very favorites. It's so sweet and sexy yet soft enough for use during the day. I absolutely LOVE it!
08/28/2015
I love this scent. My uncle kept a sample in the car because it was my aunt's signature smell and he loved it. After he died, I inherited the car which is how I came upon the scent and I fell in love with it and bought a huge bottle. I use it for work (Corporate America) and for fun errands and dinner out.
08/05/2015
I've tried this brand of cologne before, but this time around, the scent appeared to be lighter and not last long.
08/04/2015
I love this scent. It has a hint of musk and wears nicely throughout the day. I tried other Donna Karan scents that I wasn't nearly as pleased with so I was a little worried but turns out to be lovely.
04/21/2015
"This was the first perfume my Grandmother bought me when I was a teenager, and while the scent is more for her than me, it was lovely. I got many compliments on it, my boyfriend at the time loved it and my best friend liked it so much she tried to take it home with her! It was a nice, sophisticated break from all the sickly-sweet and fruity scents I wore at that time, and although it was not my favorite, when I did wear it I felt different in a good way."
02/17/2015
"On me, this almost turned powdery. While I enjoyed it, my children informed me that it smelled a bit "old lady." I liked, but would not purchase the full size."
04/02/2014
"I've been in love with this fragrance for years. The scent is warm and rich and elegant. It has that scent that a very classy, old-money type lady would wear. And I kind of like that :)"