Donna Karan
Cashmere Mist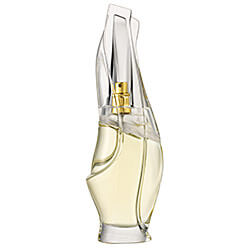 Get a 30-day supply of Cashmere Mist
for
$
14.95
Notify me once this scent is available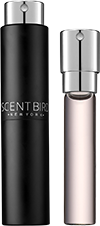 0.27 oz subscription

0.27 oz a la carte
Share and earn free perfume
Notes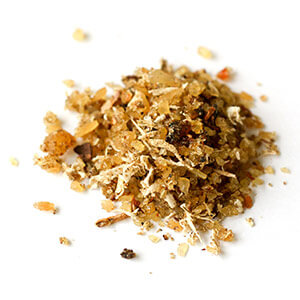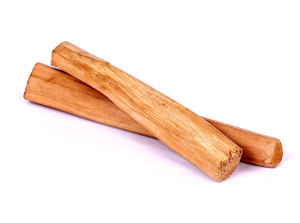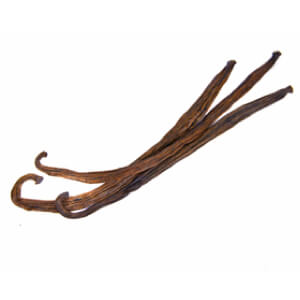 Description
Inspired by the soft, sensual feeling of cashmere against bare skin. Cashmere Mist Eau de Parfum is a fragrance light enough to wear all over your body, all year long. It seduces t...
You may also like
Cashmere Mist by Donna Karan Reviews
10/17/2016
Not my favorite but it's ok.
10/13/2016
I AM IN LOVE!!! So far this is my utmost favorite.
10/12/2016
I love love love this one. So far this is one of my favorite
10/07/2016
Smells heavenly! One of my favorites!
10/07/2016
I love love love this scent! One of my faves!
10/04/2016
beautiful scent... light and elegant
10/04/2016
Love this fragrance. Very fresh and subtle, lasts for a long time..
10/02/2016
Love this fragrance! Very subtle and lasts all day
10/01/2016
I absolutely love this scent...
09/30/2016
I thought I would love this, but I cannot stand it. To me it's a super powdery, musky Grandma scent. Just not for me!
09/30/2016
This scent is just okay.. it kind of has a baby powdery scent. Would not buy or sample again.
09/29/2016
I love this scent, it's soft but yet sexy.
09/21/2016
This was too powdery for me. I can see how the inspiration is cashmere but I passed on the sample I received elsewhere. This one definitely won't be making my que.
09/11/2016
The scent is so sensual, soft, and stays with you. It's not at all overpowering, or has a scent that when you walk in the room or pass a person has a scent that makes your pheromones smell like you didn't take a bath for days or your friend has showed up!
09/02/2016
Loved the perfume, bummed it would not spray properly, sent an email to scentbird, got no reply. :(
08/31/2016
Disappointed that my vile came 3/4 empty. I think I like but can't use it since I am waiting to hear back how Scentbird will resolve their error.
08/31/2016
Carmen loves it. Great deal to try actual scents.
08/30/2016
Cashmere Mister is light and has a warm clean smell . I absolutely love it
08/30/2016
It's a very soft smell...almost like baby powder
08/21/2016
Soft and sweet. Great everyday scent. Love it!
08/21/2016
LOVE LOVE LOVE this perfume......it was all I expected and more.....its hevenly!!!
08/21/2016
This perfume smells amazing. It smells like you just out the shower. Love this one
08/11/2016
When you smell the perfume it just makes you smile. I love it.
08/04/2016
Just Love putting it on after a shower and getting ready to go to bed
08/03/2016
I love the light and soft smell. Not to overpowering. One of my favorite fragrances.👍👍
08/03/2016
I wore Donna Karan to work and received many compliments. I like it but not in love with it.
08/03/2016
I love this perfume. Its so light and fresh and doesnt overwhelm you or the people around you.
08/02/2016
So fresh and sophisticated like something you'd wear on a romantic date on the beach in midsummer, very sultry!
08/02/2016
I love LOVE LOVE this perfume. Amazing scent. Not too strong and lasts all day. I got tons on compliments on it, when I wore it
07/31/2016
OMG this perfume has won me over completely loving every moment of it
07/31/2016
Absolutely stunning scent, My only issue is it does not last long.
07/30/2016
Love it, soft smell
07/29/2016
Absolutely love this scent. Seriously considering making it my signature scent. I've gotten so many compliments wearing this fragrance.
07/29/2016
I adore, LOVE this perfume. It's one of my favorites ever that I have tried through scentbird
07/20/2016
Perfect! Smelled this in an ad and I had to have it. So soft and sexy makes you want to cuddle up with the person wearing it.
07/16/2016
Love this one! Soft and subtle
07/11/2016
I like this scent but it's not destined to be a favorite.
07/11/2016
I like this scent but it's not destined to be a favorite.
07/04/2016
It's just amazing sent
07/03/2016
Smells horrible! Not sure if I'm going to be able to use this!!
07/02/2016
Love Cashmere Mist! It does have a nice light fragrance which is what I really love about it.
07/01/2016
I ABSOLUTELY LOVE IT!!! I CAN'T WAIT FOR MY NEXT MONTH'S SCENT TO BE SENT OUT.
07/01/2016
Awful. The smell goes away almost immediately.
07/01/2016
I have not received my order and I'm not Happy at this time.
07/01/2016
Very nice light scent
06/28/2016
I absolutely love this scent. It's light but still a beautiful scent.
06/08/2016
This is one of my favorite perfume, I will definitely be buying more
06/06/2016
Smells like old Ladies and my son's daycare baby powder. Ick. Smells better outside though.
06/06/2016
I love having these scents shipped directly to my home monthly.
06/04/2016
It's a lovely scent! Soft and very feminine.
06/03/2016
my absolute fav
06/03/2016
Beautiful light but intoxicating Love it
06/01/2016
Light scent. Loved it!
05/31/2016
I didn't care for this smell make me feel like a old lady
05/31/2016
Lovvvvvvvvve it
05/31/2016
Unfortunately I really did not care for this scent. On me it smelled very strong and almost like Off bug spray.
05/21/2016
Loving it 💗💗💗💗💗🌻🔆
05/11/2016
I previously gave this perfume a 4- i want to adjust and give it a 1. at first impression its walks the line of sophisticated and old lady smell. A couple of days later... it gave me a headache. I couldn't stand the powdery smell. It becomes very old lady and a little too strong
05/03/2016
I love it omg ....and my man loves it on me as well so ladies u know that's a plus lol
04/30/2016
I found this scent on a magazine perfume sample. Originally I really liked the scent, however after receiving this in the mail, I found that I didn't like it nearly as much. It was too powdery and reminded me of old people. My mom, however, really liked it.
04/10/2016
This scent is soft and warm! Makes me want to snuggle up with a fuzzy blanket next to the fire with a mug of hot chocolate!
04/04/2016
This has quickly become a go-to for work days because it's very light and clean. I was hoping for a bit more vanilla, but it's still a very nice, soft, white floral fragrance. I look forward to trying some of the variations of this scent.
04/02/2016
Love this!!! Powdery and I love the scent! One of my favorites! Definitely would buy a whole bottle!
03/27/2016
Too powdery--it smells like an old lady scent to me (I am 25).
03/23/2016
This perfume is surprisingly soft for the main notes listed. It is very powdery which was also surprising. It walks that fine line between old lady and elegant. I do like it. This is not normally the type of scent that I would pick. This is nice for the fall and winter seasons. This perfume also has long last staying power.
03/17/2016
Too powdery, not my favorite.
02/29/2016
After running a consulting business... sometimes you just want to smell soft and sweet... I love it P. Christian
02/20/2016
Classic perfume! Love it. Lasts long and very elegant.
02/19/2016
It was so strong, it gave me a head ache. Usually I love scents like this, but for some reason, I couldn't handle this fragrance.
02/03/2016
I used to wear this scent over 10 years ago and so when I received it this month, I feel in love all over again!!
02/03/2016
Smell so good I wear it everyday love it had to buy a bigger bottle
02/02/2016
I love this scent. It's soft, pretty and slightly powdery (not like a baby), lol.
02/02/2016
Love this scent. Probably my number#2 out of all my favorite scents(we are talking 15+ scents). Very strong when you first spray it but it leaves a gentle, soft, powdery smell. I would classify it as a sophisticated scent. Love!
02/02/2016
I love Cashmere Mist. It is a light, soft and delicate scent. Very sexy. I would buy a full bottle of this.
02/02/2016
Wonderful fragrance! Even tho its a summer scent i like to wear it all year round. So sexy and clean, but yet it makes an intense impact.
01/31/2016
I love this scent. It is appropriate for office/classroom wear and not at all strong. I like that the perfume is "deep" enough as a fragrance to wear during the winter, but I also think that it would be appropriate for any season.
01/30/2016
I've been using Cashmere Mist for over 10 years now and I'm really glad that Scentbird offers these potables!!!
01/29/2016
This is one of my signature fragrances. It is sophisticated to say the absolute least and it's not a fragrance that you will smell everywhere. You've gotta be a special kind of lady to desire this perfume.
01/29/2016
Smelled like old lady
01/04/2016
Smells great, warm & winter-y, but doesn't seem to last.
01/01/2016
Lovely scent! Light, fragrant and just lovely! !!!!
12/30/2015
love this scent, think I'm going to re-order this one
12/30/2015
I loved it, would order it again.
12/29/2015
This was the 1st scent I picked for my ScentBird! Oh I love it so much! Smells good enough to wrap up in!
12/27/2015
It's alright. It's sweet and floral but it smells like a scent that should be in laundry softener or a downy balls scent. I dunno but it's not overbearing or overly sweet or strong
12/24/2015
As other reviewers have said, this is a very classic, classy, mature scent. I love it!
12/21/2015
Such a classic scent. I love it! It wears nicely all day
12/17/2015
This fragrance is a classic. It is very soft and flirty. It is perfect for any occasion from work to date night. I love love love this scent.
12/07/2015
Very powdery, lasts a while, mature scent
12/05/2015
This smells amazing. Warm sexy scent. Makes me feel very feminine and sophisticated.
12/02/2015
Love it!!!!!!!!
12/01/2015
Definately for an older crowd. a bit heavy for my liking.
12/01/2015
Smells amazing!
12/01/2015
Not good! So old lady smelling, not even my mom would wear it.
11/30/2015
Beautiful feminine floral scents with a slight sweetness. My husband loves the scent. He says it smells beautiful on me. Can't wait to wear it to work tomorrow. This one could be one of my favorites. : )
11/30/2015
I do not like this perfume. Apparently the Donna Karan that I liked was called Cashmere White, because I really don't like the Cashmere mist.
11/24/2015
Terrible! Bleh, it is old lady allll the way! I immediately threw it in the donate pile.
11/16/2015
I didn't like it at all.. Smelled like an old lady to me..I ended up giving it away
11/14/2015
I really like this sent. It is so clean and fresh.
11/11/2015
This is not Donna Karen Cashmere Mist... I've purchased the original one two times @Macy's and this is NOT the scent. If this happens again, I'm going to have to cancel my subscription.
11/02/2015
Really like this scent. People have asked me what scent it is. Its light and clean.
11/01/2015
I like it. It is a little too powdery but I like the way it smells when I've had it on for awhile: musky and warm.
10/29/2015
Nice scent, great for a night out or special occasion. Not long lasting but a bit potent when first sprayed.
10/29/2015
Smells great! Good everyday scent......
10/29/2015
I really like this scent on me and its true that the staying power is lacking. I still recommend this fragrance.
10/28/2015
Perfect soft scent!!!!
10/22/2015
Love this light powdery scent. But it just doesn't last very long on me, less than 4 hours I would say.
10/19/2015
I love this scent, very nice and warm, and I can smell it all day and still love it. Very sexy.
10/08/2015
Very soft smelling fragrance. I love it
10/01/2015
I really like this. Perfect daytime scent!
10/01/2015
It's not a scent for people under 45
09/30/2015
Nice scent but too musty for me
09/29/2015
I love DK's Cashmere Mist (have had the full size in the past). My issue is that the scent in the monthly vial doesn't serm to last long (the scent on the skin). Otherwise, the scent is light enough to wear during the day (slightly spraying), and bold enough (spraying a lil more) to wear at night
09/28/2015
It's waay too strong and powdery!!!
09/27/2015
I strongly dislike this fragrance on me. It smells great on others but my body chemistry amplifies the powdery note. Not my fave. On others it has a warm cozy but still sexy smell.
09/27/2015
Love, love, love...my favorite scent so far. I ran out before the 30 days because it does fade. Had to reapply at lunch time but overall in love already purchased full size...
09/08/2015
5 Stars! Love This Perfume!
09/02/2015
Absolutely love this fragrance. It's has a softness to it that just makes me feel so feminine. Will order this one again!!
08/30/2015
This is a staple scent for me. I love it.
08/29/2015
I like this fresh powdery fragrance that isn't overpowering. However, the scent didn't last very long.
08/03/2015
soft, powder but not baby powder fragrance. casual everyday fragrance that does not overwhelm. does not read floral or spicy. nice but not a wow what are you wearing fragrance, but one that is light and would evoke pleasant memories
06/30/2015
"Smells really good. Got compliments from men while wearing it. I like that it has a soft, clean baby powder accent to it; just wish the scent would last longer on."
04/21/2015
"I really like this scent. It does smell like baby powder but not overly so. It's soft and reminds me of an early warm, summer evening. It's both modern and classic in the sense that it can be worn by the young or the young at heart. It's a very feminine, romantic and timeless scent."