Dolce & Gabbana
The One Gentleman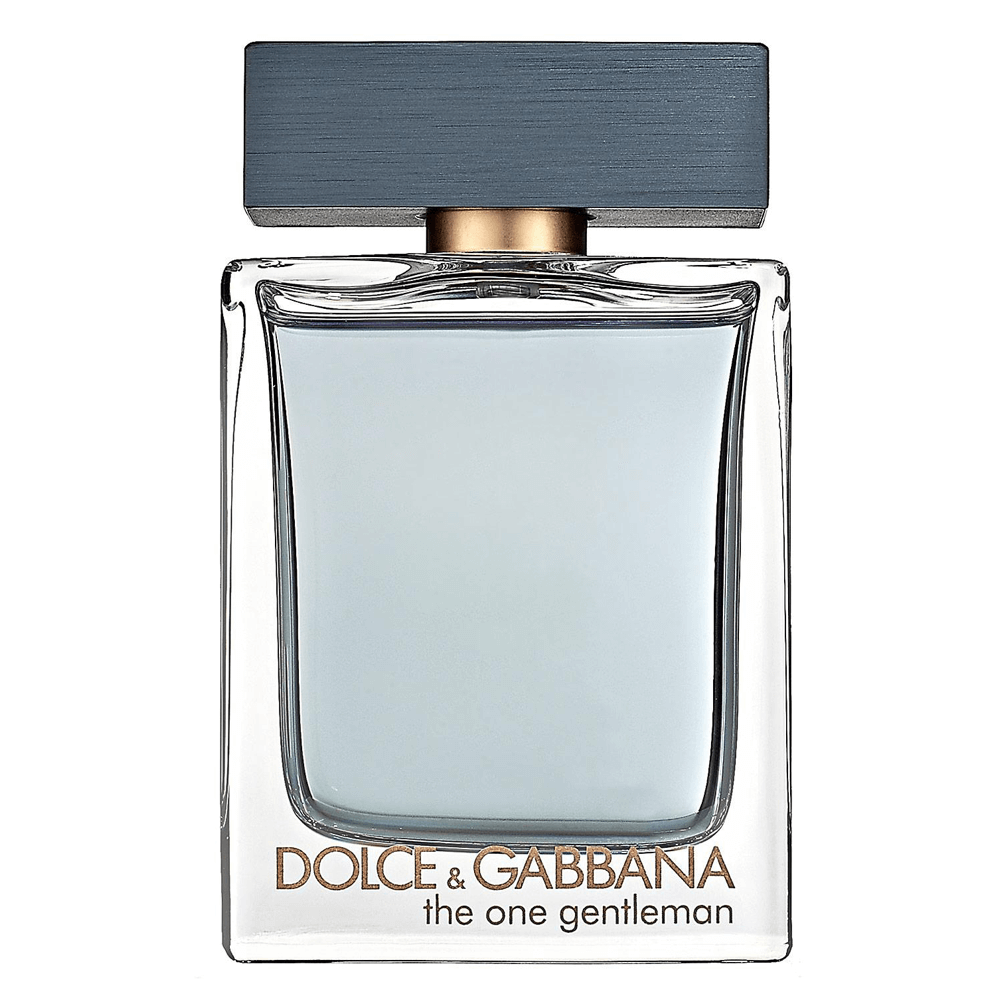 Get a 30-day supply of The One Gentleman
for
$
14.95
Notify me once this scent is available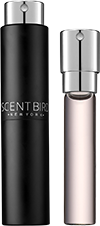 0.27 oz subscription

0.27 oz a la carte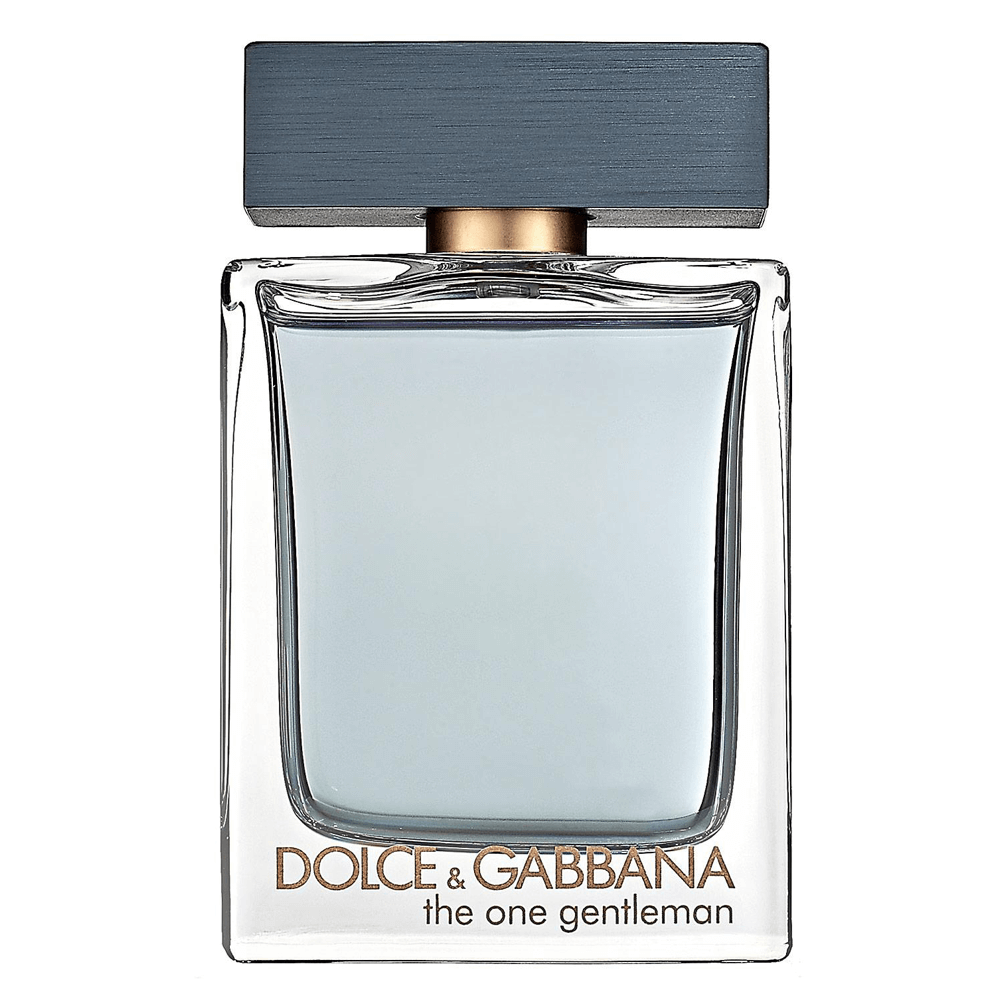 3.4 oz bottle
Share and earn free perfume
Notes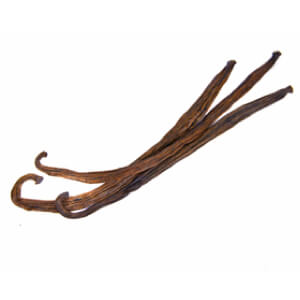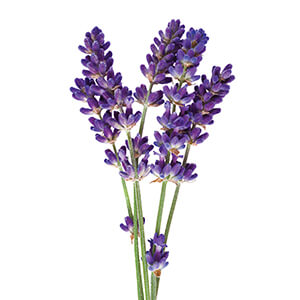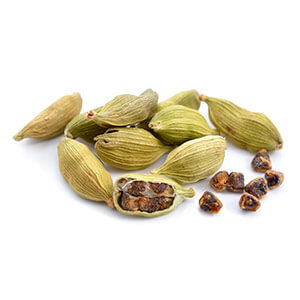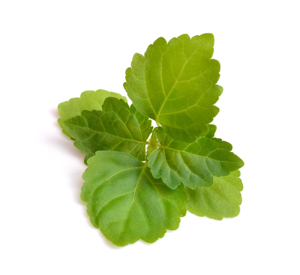 Description
The sophisticated scent from Dolce&Gabbana, The One Gentleman, is for the man with an instinctive feel for chivalry. Refined elegance and cultivated ease allow him to effortlessly master any given situation. The fragrance asserts his presence with top notes of pepper and cardamom over tones of fennel, lavender, and a subtle patchouli.
You may also like
The One Gentleman description
Dolce & Gabbana's The One Gentleman has to be one of the most apt titles of any perfume in our collection. It's a cologne that treads the line between an oriental and an aromatic fragrance, but is so cozy, sweet, and approachable that distinctions don't matter. The One Gentleman is an excellent choice if you're looking for an elegant but laid-back cologne that smells fantastic and feels effortless.
The One Gentleman is made from pepper, lavender, fennel, coriander, patchouli, and vanilla, so it's natural to think this cologne might be spicier than it actually is. But the secret weapon here is how ingeniously the lavender in this fragrance blends into what is a very spicy, peppery scent.
The crinkly spice is gently tamed, and takes a back seat so the lavender and vanilla can interact. The clean, powdery freshness of the lavender is layered over a delicious but low-key vanilla note, with the fennel, pepper, coriander, and patchouli well in the background. So, you experience the barbershop coolness of lavender first, along with a big, warm hug of vanilla, and the spices simmer behind them, adding layers of depth and sparkle to the innate softness of the vanilla and lavender. The spices, sweetness, and aromatics all balance in a gracious hum on the skin, making it completely impossible to not keep checking in on this fragrance as it wears down.
The One Gentleman also has a little something for everyone in it, so if you're drawn to a clean, fresh kind of style, the lavender/vanilla pair will excite you, but the coriander and especially the pepper note take the freshness up a notch into seriously spicy territory, so there's a crisp masculine edge to this cologne as well.
The fennel and patchouli are very complementary as well, with the licorice-like fennel popping against the deep herbal undertow of the patchouli, so that they both show their best sides and leave the nose-wrinkling sharpness behind.
But the best part of the entire fragrance is how cozy and warm it is. The One Gentleman is not aggressively spiced, or primly aromatic and pinched, all the notes just flow in and subside like the background hush on a quiet ocean beach. Fellas, this is the one cologne you want to wear not on the first date, but on the more important second date.
Because there will be a moment on that all-important second date when she looks into your eyes, and it won't be when you say something funny or clever, but later, when you realize she's listening intently to everything you say. And having a cologne this comfortable, approachable, and warm riding shotgun will be all you need to have her remember you ten years from now on your wedding anniversary.
Read more
The One Gentleman by Dolce & Gabbana Reviews
11/11/2017
Can't go wrong with Dolce & Gabbana
11/09/2017
I constantly struggle with trying to find colognes that aren't musky and that aren't over bearing and this one was a great choice! All of my co workers and friends love this smell
11/09/2017
A very nice, not over bearing scent. Great for office.
11/07/2017
DOLCE & GABBANA, THE ONE GENTLEMAN Really like the fragrance not too light not too strong and I get a lot of compliments
11/04/2017
The One Gentleman is a great cologne. It has a light scent, not overpowering or too strong. The woodsy aroma is just right. This is the one to wear when you want to be noticed up close. Perfect for the office.
11/04/2017
Pros: It has the perfect aroma Cons: It doesn't last at all
11/04/2017
This fragrance was very musky smelling. It is not my style but may be yours.
11/04/2017
Very girly scent.... lots of vanilla undertone. Quite dissapointed.
11/02/2017
I am loving this
10/30/2017
To powdery for me
10/27/2017
This scent wasn't really for me, in my opinion it was too woodsy and that not the type of scent I'm looking for.
10/26/2017
I love the scent! Wife and Friends loved the smell as well. One spray is enough.
10/23/2017
Love at first smell. I was nervous this being my first choice with my subscription. Strong at first but then mellows out after a few seconds. It keeps me smelling clean throughout the day.
10/12/2017
Great choice for my first order. Although it's not something to wear every day, I still liked it. The first day I thought it was a bit strong but I begin to like it.
10/08/2017
My husband didn't like it he say is to soft for him but my brother in law love it I like it too but if hed didn't like it I will not buy it
10/07/2017
Great Cologne for a Wedding or Gala. Not so much for casual activities.
10/04/2017
Well the hurricane happened and it said it would be late, but it has yet to arrive to me. I'm quite disappointed because I haven't seen the cologne that I was promised.
09/05/2017
This scent just was not me! Even gave it to a friend to try and he also did not care for it.
09/05/2017
Smells very good and makes me smell even better!
08/31/2017
As his wife, I absolutely love this scent
08/26/2017
Too strong very overwhelming scent not bad but not great
08/25/2017
Had ordered this twice. Very nice fragrance
08/22/2017
1st order! It does have an older person smell. At first its more masculine then i puck up on the more feminine notes. I wouldn't have picked this if tested before
08/21/2017
I was skeptical of trying a new cologne outside of what I normally use but Dolce and Gabbana the one gentleman is beyond my expectations I even told my brother (who also is a member) to try it out.
08/20/2017
Absolutely loved the smell of Dolce & Gabbana The One Gentleman, absolute must have cologne for anytime of the year
08/16/2017
Dope I liked it
08/11/2017
Pretty terrible. Like old lady
08/09/2017
I loved the scent and didn't think it was overpowering but I did think it was a bit more of the sweet smells but not to sweet that men can't wear it
08/08/2017
It smells like something my grandpa would wear. It was unimpressive, unimaginative, and should be banned!
08/04/2017
I love this scent
08/03/2017
Very strong scent. Not really my cup of tea. It should be called The Old Gentleman because it smells like an old man.
08/03/2017
Great scent for a young gentleman
08/03/2017
This was the only Dolce and Gabbana cologne I did not like.. It always feels way too sweet
07/05/2017
I felt that it smelled too sweet for a man's cologne
07/05/2017
Very good scent. Buying a full bottle of it. Girlfriend loved it.
06/30/2017
Loved this fragrance, very clean and fresh. I meet with a lot of people through out the day and this really gives me a boost. The only down sound is that you must reapply through the day bc it doesn't last. I have experimented with adding it with my nonscented daily moisturizer and it seems to last longer that way.
06/29/2017
This stuff smells so fresh, clean and classic.
06/27/2017
Did not like at all
06/23/2017
This was horrible!!! It sucked!!! It was like spraying water on me that's how fast the scent disappeared!!!
06/22/2017
Heavy, formal, masculine
06/05/2017
It was a good sophisticated scent!
06/04/2017
Light and powdery, The One Gentleman smells clean and fresh. The only downside to this particular cologne is that it seems to fade away quickly, leaving the wearer unable to sense that it is being worn. I find myself spraying on a fourth spray when applying (I usually only wear three sprays). I would definitely recommend this cologne as it smells great, with the caveat that it does fade quickly and one will have to re-apply approximately halfway though the day.
06/04/2017
This fragrance has such a wonderful smell. It's definitely a panty dropper!
06/04/2017
Real similar to my all time favorite scent "The One" with more of a late night cocktail party musk tone. I enjoyed it, will go great for romantic dates and classy restaurants. Girlfriend called it an "old man smell" hence classy.
06/04/2017
Real similar to my all time favorite scent "The One" with more of a late night cocktail party musk tone. I enjoyed it, will go great for romantic dates and classy restaurants. Girlfriend called it an "old man smell" hence classy.
06/04/2017
Very nice scent my wife loves it
06/02/2017
This sent is just so so
06/01/2017
Long lasting, 2 sprays does the trick, oak smell not too strong
05/31/2017
It's an alright fragrance. It's long lasting but i feel it smells more of a perfume than a cologne.
05/31/2017
Not for me at all.
05/31/2017
Nice smell. Smell doesn't go away to quick. More for the night life.
05/31/2017
An ok fragrance. A bit too floral for me, but not overlypowering. The wife didnt care for it.
05/27/2017
Not for me.. I agree it does Smell like old man scent.
05/27/2017
Very nice and strong smell
05/27/2017
Attention grabbed
05/27/2017
Nice scent, maybe a little too "green" but long lasting and pleasant.
05/27/2017
Great scent. I feel like I could wear this every day.
05/26/2017
Not for me. Too woodsy or spicy. Smelt like old man scent.
05/26/2017
Not for me. Too woodsy or spicy.
05/20/2017
Ok, not great but I really don't like any fragrance from dolce & gabbana. Decent staying power but just not for me.
05/13/2017
This cologne is a great scent, very masculine. Almost an older gentleman but doesn't seem too old a distinct smell of authority.
05/03/2017
Very refined and masculine. More for the evening and not so much Spring. Very different than the majority of fogere fragrences out there. Love the patchouli.
05/03/2017
I received an empty pouch in the mail. No Cologne. It looks as if someone cut a small slit in the corner of the pouch and took the spray out
04/30/2017
Great smell not to strong but very noticeable
04/29/2017
Not a bad scent just not really my type.
04/29/2017
I really liked it, it has a warm feel to it, strong but not overwhelming.
03/09/2017
Feels like it fades away
03/07/2017
No what I want too sweet
03/07/2017
Great light scent!!!
03/06/2017
Not a fan, the initial smell is makes it feel Like it's for an older man
03/06/2017
Very grown man date night scent for sure!!!
03/05/2017
Plenty of compliments on this one. Somewhat sweet with a bit of spice.
03/03/2017
Ok..not for me
03/03/2017
Amazing!!!! Both my partner and I love this fragrance.
03/02/2017
Scent didn't last very long, and I wasn't impressed by the scent.
02/20/2017
I know every cologne smells different on every person but this did not work for me. I gave the sample away instantly. It seems like its just made for an older crowd that doesn't want to try anything fresh and new. I would relate the smell to Old Spice.
02/07/2017
a little to musky for me but good clean smell
02/07/2017
I did not receive it.
02/06/2017
Really, really like it
02/05/2017
I loved this perfume!! I never thought I would like a Dolce & Gabbana, but this is amazing! It gets even better with time in your skin!
02/03/2017
I prefer manly smells. This one is a softer smell. Still it's ok to wear.
02/03/2017
Too musky and old mannish.
02/03/2017
It's ok. Not quite the smell I was expecting.
02/03/2017
Love this one. It is one of my favorites so far.
02/01/2017
I don't particularly care for this cologne. To me it smells very much like a sweet pine tree.
02/01/2017
to much spice scent. makes a oder smell like stetson
01/31/2017
Smells like old man cologne
01/29/2017
Smells refreshing
01/21/2017
Definitely considering getting the full size, nothing but complements when I wore it. Even caught the attention of a cute coworker. Not too strong, just the right strength.
01/14/2017
I love it! The vanilla and lavender are pretty mild and pleasant with the pepper keeping things interesting. Amazing scent!
01/06/2017
Awesome way to find your favorite scents.
01/06/2017
I love it to be honest. I'd never tried D&G cologne before but I'm impressed how well the lil quiz got it right. Smells amazing
01/06/2017
It's a nice smell, just not a smell for me.
01/04/2017
Good scent, but a bit powerful and overwhelming.
01/02/2017
Great Smell , I usually go with lighter smells but this one was good .
01/02/2017
Good clean smell
01/01/2017
Sweeter than I expected, great scent, but doesn't last too long. Must continually reapply.
01/01/2017
Fragrance is a combination more fitting for a perfume than a cologne.
12/31/2016
I liked it. Its a little too sweet at the beginning but it mellows out after a little bit. Its a nice overall scent perfect for date night
12/31/2016
Perfect for everyday or a nice evening out.
12/31/2016
Really great smell. Lasts like a heavier fragrance but isn't heavy.
12/31/2016
I love this one
12/30/2016
Too soft. Very much like women's perfume.
12/15/2016
It like it, It is more musky than I typically like. Overall I like the smell.
12/02/2016
Did not like the smell
12/02/2016
Too strong. Nice scent though
11/23/2016
Strong musk. Mature, almost old. "Out-doorsy." Very masculine. Kind of all business and no play. I wouldn't say it's inviting. I actually don't think I like it very much - hahahaha! BUT....this is my first day wearing it, and I will give it another shot, just not right away.
11/02/2016
i did not like this Scent at all
10/18/2016
Strong manly smell, not a fan but i can see it as a classic. Wood/forest scent. Try CH for men.
10/05/2016
Don't like the woodie smell
10/04/2016
Smells like a swishy gay old man!
10/04/2016
Very nice scent.....it's just very light on me and fades quickly. It smells great though and definitely worth a try. Best for gatherings and going out
10/04/2016
More musky/old man smelling than I prefer but it's still good
10/04/2016
I found it a little to musky. Sprays very strong but doesn't last past a few hours.
10/04/2016
Great scent, my husband really likes it.
10/01/2016
I haven't received the colenge yet. Please advise when it will be here.
09/29/2016
Smells like an old man would wear this. Not a fan of musky Cologne
09/11/2016
never received and why is it so hard to get in touch with customers service
09/08/2016
It was ok. Doesn't last
09/06/2016
Not a big fan. Smells like cinnamon or something.
09/01/2016
This cologne smells really good!!!
08/30/2016
I thought it would smell better
08/30/2016
Too spicy for my liking. It actually irritates my nose, making me sneeze like crazy
08/30/2016
The smell is amazing just the right amount of everything. I can't stop spraying it on me. I have to think about buying me a full bottle of this.
08/30/2016
Smells like heaven wrapped in Vagina!
08/16/2016
I didn't like it its to strong to spicy, my wife literally said; do not wear it I don't like it,unless like dolce Gabbana light blue which she loved a lot. wish there was a way to swap any we don't like it socks having to wait one whole month to get a new one
08/15/2016
wasn't as strong as I would like, but it smells good
08/11/2016
Clean and fresh
08/10/2016
Great scent. Definitely get a vanilla and earthy scent from it. Definitely like it.
08/02/2016
Smells like a scent for an older man.
08/01/2016
Loved this one!!! Very clean and masculine!
07/31/2016
it wasn't as I expected
07/29/2016
Good smelling stuff a fresh smell.
07/22/2016
Absolutely love it!! I have received compliments from both men and women whenever I wear this cologne. TOTAL HIT!
07/12/2016
It's the worst smelling cologne I've ever smelled !! Waist of 15 dollars!
07/05/2016
Love! It's clean and refreshing
07/04/2016
Nice smelling. A little strong at first but evens out nicely!
07/02/2016
I like it, it smells a little spice bomb, I ill use it some times but I would never get it again
07/01/2016
I like it. Not too strong, not too light.
07/01/2016
Not really my taste of scent, but I am still happy with service and can't wait for the next cologne.
07/01/2016
Didn't like the smell.
06/26/2016
Starts out like a fragrance I would like, but ultimately smells powdery and vaguely feminine on me.
06/23/2016
Not a fan at ALL. Thought I would like this one. But, after trying it out for a while I can now say... I legitimately hate it.
06/21/2016
Very clean smell!
06/18/2016
Smells to much like a perfume rather than a cologne!!!
06/10/2016
Everyone who smells it, hates it. Terrible first choice for my subscription
06/09/2016
A very clean and stylish scent. Performance isn't amazing on my body, but the scent is very good regardless.
06/06/2016
great clean scent!!!
06/03/2016
Smells amazing
06/03/2016
The scent is amazing
06/03/2016
First smell is a nice and fresh scent.
06/03/2016
Ordered this the first week of may and still have not received it yet. So I am basically 15 dollars a month. And it's coming from new york. I live in pa I could drive there and just pick it up for as much as I'm going to actually use the site!
06/03/2016
I love this scent better than Light Blue.
06/02/2016
one of my new fav's!
06/02/2016
I didn't really like the scent of this cologne. it had a very strong smell that was not liked by anyone i showed it to.
05/24/2016
This is a nice, light, woodsy scent. Great for office or date night.
05/24/2016
Sent this by mistake. Smells more like perfume than colonge
05/10/2016
I did not find this scent to be long lasting. My girlfriend said it smelled like something an old man would wear.
05/06/2016
I'm enjoying the scent nice and soft but long lasting.
05/06/2016
Kind of strong at first, but then settles in and smells great all day. You think you don't have it on then someone reminds you how good you smell.
05/02/2016
I love this stuff! Just bought a bigger bottle today at Macy's. Can't wait for my next scentbird order!
05/02/2016
Okay smell, too flowery for my taste.
05/01/2016
Smells very sweet..
04/30/2016
I love this fragrance!
04/26/2016
Just doesn't mix with my chem. I've been told it smells like bananas and armpit 😂. It might work for someone else I guess I'm not as much of a gentleman as I thought lol
04/26/2016
Spice and citrus make this cologne strong but not overpowering. It's a great scent, I've already gotten a ton of compliments on it!
04/13/2016
First cologne I've gotten from this service and I absolutely love it. Not too strong and it has a great presence when you walk into a room. Many compliments. Definitely looking into purchasing the product. Would recommend for any occasion.
03/29/2016
Fantastic Scent. True D&G. Long Lasting and great for a night out.