Dolce & Gabbana
The One for Men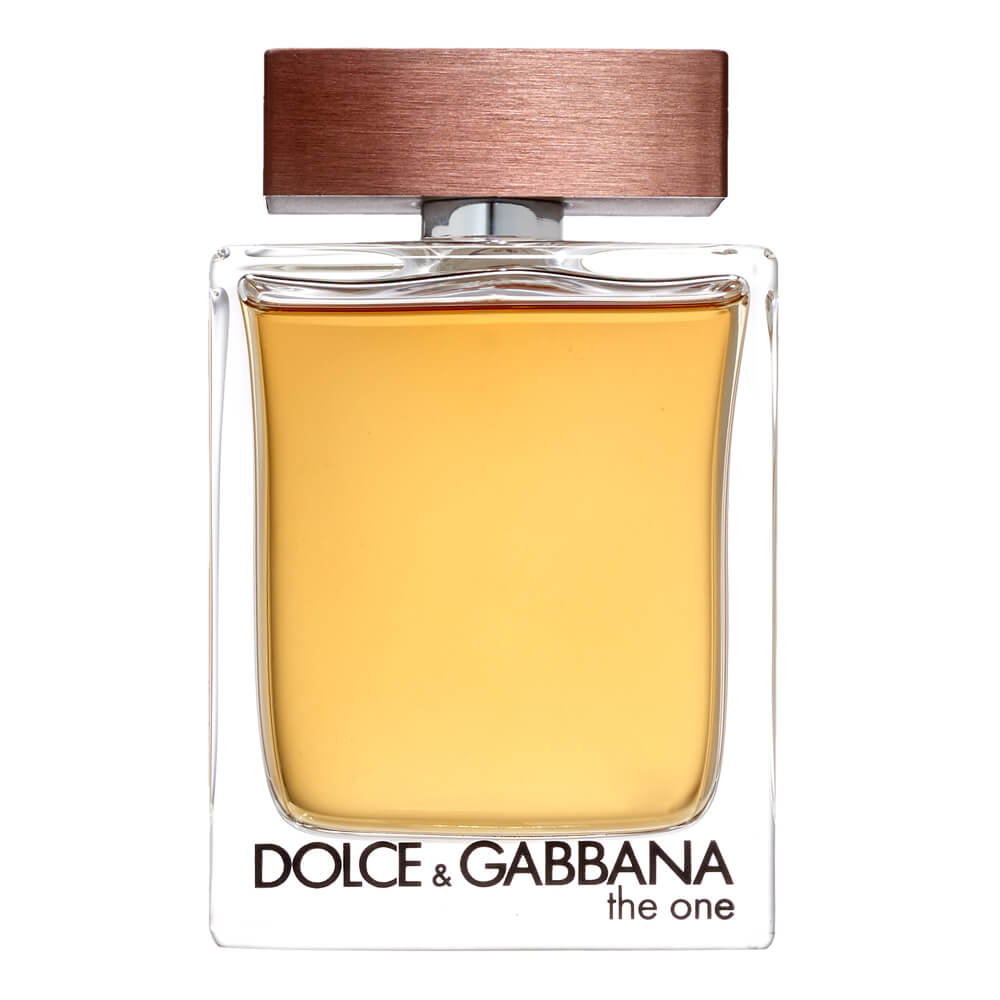 Get a 30-day supply of The One for Men
for
$
14.95
Notify me once this scent is available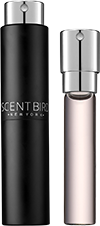 0.27 oz subscription

0.27 oz a la carte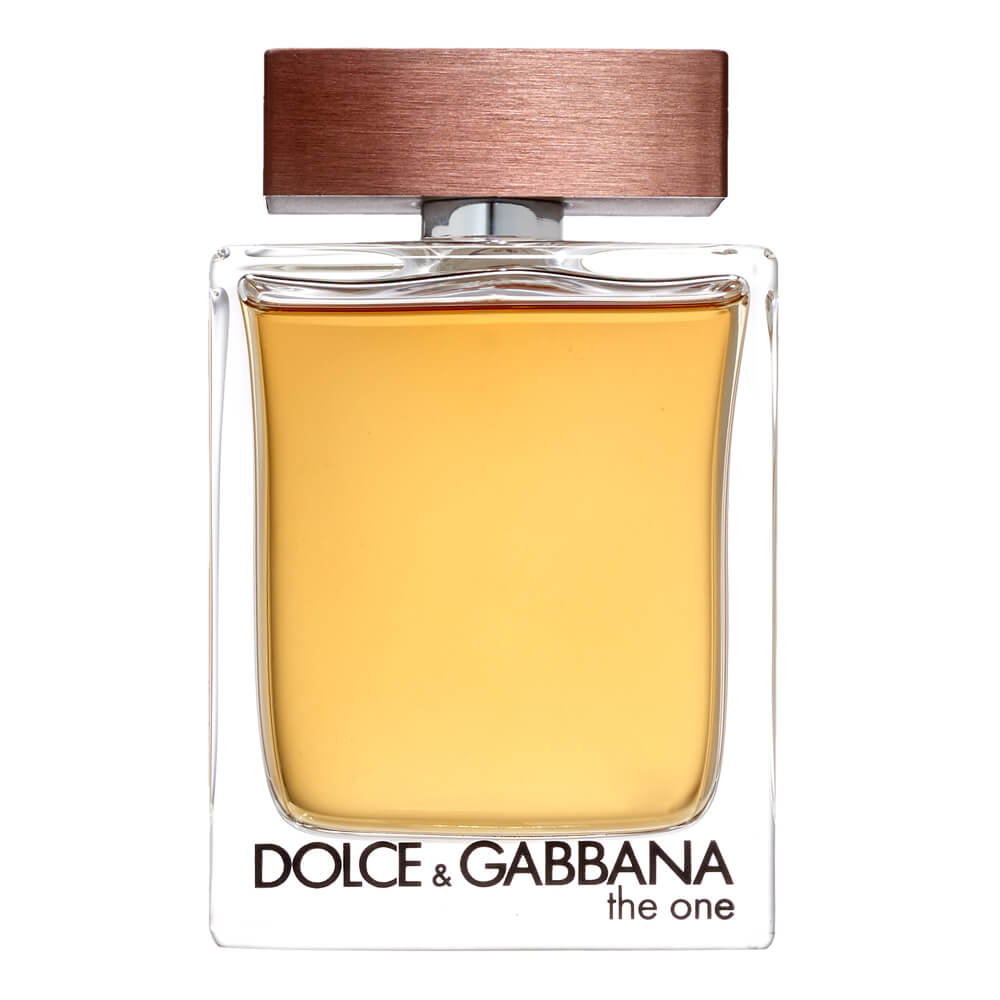 3.3 oz bottle
Share and earn free perfume
Notes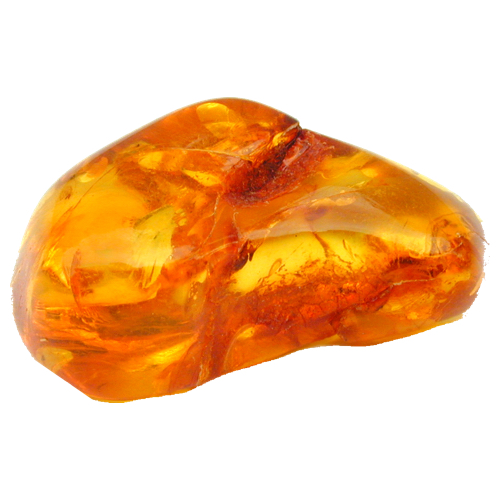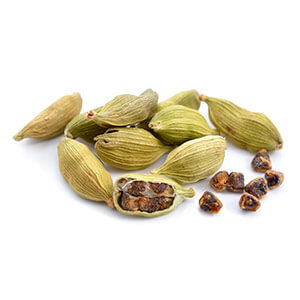 Description
Dolce & Gabbana The One for Men, a fragrance dedicated to the Dolce & Gabbana man: charismatic and seductive, elegant and sophisticated. He loves taking care of himself—he is a bold, modern hedonist who never passes by unobserved.The One for Men is a sensual, spicy, oriental fragrance developed on the harmony of tobacco with refined base notes of cardamom, ginger, cedarwood, and citrus spice accord. It is both classic and modern, vibrant and engaging.
You may also like
The One for Men description
Dolce and Gabbana's The One for Men is not just The One, but many different things hitting your senses at the same time. The One is a sweet, spicy, aromatic, plush, dense, sexy Oriental men's cologne packed as tightly as a spice trader's caravan. Every note tucking its elbows in far as possible to make a little more breathing room for the next one.
The sweet outward rush of nose-crinkling spice that makes this style of perfume so delicious and strange stays tightly wound in the center of the scent, without losing any of its drive or force. Top notes of hazy grapefruit, muscular coriander, and a sheer basil set the stage and make way quickly for a regal heart of ginger, cardamom, and orange blossom.
The One's aromatic heart has an incredible amount of embraceable warmth – the ginger, cardamom and orange blossom are wonderful together. The ginger and orange blossom are the standouts, but its cardamom's spiky rasp that ties the smooth, floral feel of the orange blossom with ginger's tart bite. The blend is effortlessly done, but this is pure perfume magic. It should be a surprise to no one that Olivier Polge is the perfumer behind this release – his trademark subtlety of texture and absolute mastery of blending are on complete display in this scent.
The dry down of cedar, ambergris and tobacco again showcases the intricate interdependence of these three base notes. The cedar's brightness is toned down and equally matched from the leafy aromatics of the tobacco note, and the richness of each note is what comes through to your senses. The inner dryness of cedar disappears into the tobacco's humidity wonderfully. And the ambergris fills in all the cracks and smooths out the transition from dry woods to damp tobacco in the base.
Dolce & Gabbana's The One should be sampled by anyone still believing that Oriental perfumes are too strong/loud/spicy to wear. Olivier Polge has taken the complex tapestry of spices that make this style so mysterious, and fine-tuned the notes to make The One soft, compact, and even plush. This is an Oriental you can wear at any time of year without it overwhelming your senses or the occasion. It has a lovable warmth to it that's instantly comfortable and attractive. And if it's the only One Oriental you try, it's worth pride of place in your olfactory wardrobe.
Read more
The One for Men by Dolce & Gabbana Reviews
09/21/2017
The One is an instant favorite and needs to be added to all cologne arsenals immediately. It's sharp yet smooth, invigorating, intoxicating, and leaves you wanting more. As my boss put it, "You smell like you're getting a few numbers tonight." Thanks, I guess?
09/20/2017
Pretty awesome. I'm trying cologne over body spray for the first time, and I have to say, I believe I made the right decision.
09/20/2017
This cologne smells absolutely amazing, only downside is that it doesn't project very well. About two hours after application, it can only be smelled if someone is hugging you (I only used 3 sprays at a time)
09/19/2017
Looking forward to trying this!
09/16/2017
Love this cologne, definitely one of my new favorites
09/12/2017
Love this cologne. One of my favorites.
09/10/2017
Out of my 14 colognes... this is definitely in the top 3. It smells so good, stands out/a little strong. I want to call it clean and wavey, whatever that means? Girlfriend "manly, i like it"
09/06/2017
Loved this cologne! Will be getting it again
09/05/2017
It was a little too musky for me. I mean a deep musky that stayed on all day, even when I tried to wash it off. Date night definitely, but not as a everyday office or leisure sent.
09/05/2017
Awesome cologne! I fell in love with it as soon as smelled it. The scent is very rich and musky. I plan on buying a bottle soon.
09/05/2017
I like this fragrance so much I bought the parfum version. Great for date night.
09/04/2017
Very warm. Perfect for cool weather. Great for dates. Urbanity in a bottle.
09/02/2017
Got this as a gift for my teenage son, he loves it and I like that it's not over powering, it's a clean scent, I will be getting this again.
08/31/2017
Nice smell initially, however does not last long.
08/30/2017
Smells amazing, but is not strong at all. People hardly notice
08/27/2017
It smells great but I find having to use more than I thought I would. I keep it at 3 pumps no more but it doesn't last long at all and not a lot of people have complemented me on it unless I asked "do I smell good?" But they all say yes you do!
08/25/2017
Smells great. Not one that people notice right away though.
08/23/2017
Very good smell, just doesn't last as long as id like it to.
08/23/2017
Great for a night out with the lady. A little too overpowering for work but all around a great scent!
08/22/2017
A beautiful, warm scent that is perfect for a date night. While this does not have crazy projection or longevity (about 4 hours for me), that was not a problem for me, but it might be if you're looking for something for the club. Amber fans, be sure to check this one out.
08/21/2017
I like this fragrance, how ever its kinda powdery in scent. I like it a lot better after a couple of hours. I think its a great office scent.
08/15/2017
I really like D&G's The One and so does my wife.
08/15/2017
Smelled great many cars moliments best way to try every cologne
08/11/2017
Got my first delivery today and it's awesome I love the was it smells. Can't wait to get another one.
08/10/2017
Smelled great and got me complimented while out and about.
08/08/2017
absolutely loved the smell.
08/06/2017
Excellent perfume. I recommend to every one
08/05/2017
Best cologne I've had in years
08/02/2017
I did not get a chance to smell it since the lglass bottle inside the plastic bottle was broken when I received it. I'm sure it smells great based on the reviews, but it looks like I will never know.
08/02/2017
Great scent...starts off nice and lasts a few hours. Several women have commented how good I smell. I like it as it is a more manly smell than the last few I have received
08/02/2017
Will definitely be a main stay !
07/30/2017
Very nice scent. I get compliments every time I wear it.
07/28/2017
My favorite from scentbird so far. Very woody at first but later very sweet. It's both appealing and comfortable, lasts quite a while. Every time I wear it I come back to where I sprayed it to smell it again and again throughout the day. Very nice fragrance.
07/28/2017
It smells like old lady, you could be passing by and everyone would smell you before you even come near them, I thought it would smell good but nope it didn't, i will be canceling my scent bird subscription I thought i would like some of these colognes but it's better to smell them in person, i even bought hugo boss one of my favorite colognes and it didn't smell the same at all
07/26/2017
It smells good, but when first applied its just way to thick and strong
07/26/2017
Love Love Love this cologne !!! Everyone keeps complimenting me on it !!!
07/24/2017
I got a bunch of compliments on this definitely doing it again
07/21/2017
I prefer YSL's La Nuit De L'homme to this. The One has nicer top notes but is darker and thicker with a "cloudy" feeling while LNDL has a more pungent opening in the top notes but it dries down to a smooth almost soft caramel scent which is great as a date scent for those close, intimate moments.
07/17/2017
Scent: A Compliments: B Longevity: B Overall : B+
07/13/2017
I didn't like the fragrance notes to my taste as it smells of like a cheap perfume. Moreover neither the silage or the longevity was anything other than the ordinary.
07/12/2017
This smells Greeeaat!!
07/12/2017
I really enjoyed the fragrance. I also like the scentbird spray bottle.
07/12/2017
This smells so good.
07/11/2017
Smells like female hair products.
07/09/2017
I love the impression it gives when you smell it when you first catch a smell of it.
07/08/2017
overall an awesome fragrance, more of fruitier smell imo but would reccommend
07/06/2017
Great scent. D&G definitely made a great cologne with The One. My fiancée loved this cologne.
07/05/2017
Smells Great!! 4 out of 5!
07/05/2017
This is a very sweet/masculine cologne. Great when on dates out in the city as it stays strong all night. Definitely getting the bottle.
07/03/2017
I totally loved this scent. Perfect for day and eve nights out! very reminiscent of "BY" that was in the zebra bottle from yrs past,that is no longer in production
06/30/2017
Good stuff! The ladies really seem to like it!
06/30/2017
I am so happy I caved in and joined this club. Another scent that was hit outside of the Park!
06/30/2017
This scent has been found quite pleasant by everyone. I haven't received a negative or neutral response yet. It starts very spicy but settles down into pleasant sweet spice fragrance. I'm very pleased with it.
06/26/2017
I really enjoy the orange and spice profile I get out of this. It's a more grown up version of Boss in Motion by Hugo.
06/24/2017
This one smells fantastic, but doesn't last very long. So it is great if you have a decant like Scentbird and continually reapply.
06/21/2017
This cologne is a very nice one. It has a really nice scent, which is very masculine and mature.
06/19/2017
I have no doubts whatsoever that this might well be the most worn fragrance by millions in this world which means two things 1). This must be awesome smelling 2). This must be such a common fragrance that people must be wearing. It is like a double edged sword you will smell good wearing this but you would probably not be able to stand apart in the crowd, so keep this in mind before you make this purchase. * Notes (that my nose picks up "subjective") - Cardamom, ginger, citrus, tobbaco, definitely a woody spice bomb. * Season - Definitely a winter/fall time fragrance, nothing for the summers. ( you might pull it off in some cooler summer nights ) * Projection - Wraps you in a pretty decent scent bubble of a few feet stays strong for 2-2.5 hrs before the bubble starts shrinking and in maybe 4-5 hours it is pretty much a skin scent. * Longevity - 5-6 hours * Sillage - Has a beautiful scent trail, wobble your head to feel it if you spray it on your neck. * Occasion - This is very versatile fragrance and you can pull it off in most occasions, just don't use it for really casual friendly hangout kind of situations. I wore this fragrance successfully to date nights, office, interviews (can be a little too oudy though). * Compliments - Like I said it so so common that people actually do not appreciate it anymore, but my girlfriend loves to smell this on me especially for the date nights :) P.S - Go for the EDP for better performance in all the departments, pushes the longevity by 1-2 hrs.
06/15/2017
I liked it but my wife did not.
06/15/2017
This was my first scent and it was recommended to me by alpha M as a good one and he was right. This one is awesome and I'm certain I'll get it again in my queue rotation when it runs completely out.
06/12/2017
Awesome scent! my wife loves it!!
06/10/2017
Very crisp and clean smell. I'm a big fan of colognes that smell woody but don't overpower you with deep must at the same time. I received numerous compliments on it. It may not last the longest but overall I would definitely purchase this cologne in the future.
06/10/2017
One thing that I forgot to mention... I imagine that many colognes have a specific usage...for this one, that usage would be around the house, fall/winter time, your significant other snuggling close, because that is pretty much the only way that they would be able to smell it on you haha. I recommend wearing this on the neck because placement would also be key for this one.
06/10/2017
This is a wonderful smelling scent, it's woody, it's sexy, it's mature....but the projection/sillage is horrible. The longevity is not all that great either. Being that projection and longevity are both extremely important to me, I can only give this fragrance three hearts. I sprayed 14-15 sprays on myself and my girlfriend could only THEN... finally smell it, but even so, it didn't last long.
06/07/2017
The predominate note is ginger to my nose which I wasn't expecting to be so strong, but I like it a lot. Very classically masculine, something I would imagine James Bond wearing.
06/07/2017
Very citrus, slightly clean
06/04/2017
I really like this one . Not a every day user , but good for a night out .
06/04/2017
I have not received a bad scent yet!
06/04/2017
Love this spicy and woods scent! Just a classic smell!
06/04/2017
This smells great. It doesn't last a long time, maybe 5 to 6hrs. D&G the one for men is definitely one Cologne men should have in their collection.
06/03/2017
Definitely recommend! Get several comments every time I put it on throughout the day.
06/02/2017
Seriously, this is now one of my favorite fragrances! It lasts a decent amount of time <the whole work day> and I get compliments all the time! 5/5 for me. Also, it lasts close to 30 days via bottle given which is saying something for me!
06/01/2017
very impressed.
06/01/2017
just great, and my female friends loved it
06/01/2017
This cologne is by far of of my favorites and a definite go to for me. I always receive a lot of compliments with this one.
05/28/2017
Good Lord does it make you smell amazing! Warm and Sexy. The One is the one
05/27/2017
All I have to say is that it was awesome awesome awesome
05/25/2017
Do not take the advice of anybody on fragrances. It's better to just sample. The sense of smell is so subjective. This is one of the most popular fragrances in the world, and I noticed people saying it was masculine. It smelled like an old lady's fragrance. Way to swwet for me. Scentbird is great for not having to commit to one fragrance, but not to sample. Unless you want to spend another $14.95 and wait a month for another potentially disappointing fragrance.
05/25/2017
Great scent. Definitely a everyday type of cologne for work. Didn't get any compliments at work about it. I work with the public so usually they let me know. The negative is it simply doesn't last or project on my skin in the pulse areas.
05/23/2017
Just received and this is definately a favorite.
05/21/2017
Nice. A little too sweet for me. I still wear it though.
05/21/2017
I Love this fragrance it stands out from all my other colognes And I knew I made a good decision the first time I sprayed it.
05/20/2017
Lover this scent, my only complaint is it don't last as long as I'd like. Other than that I'd definitely recommend this scent.
05/18/2017
Did not last as long as I hoped it would. It is a very nice light scent but by 2 pm the scent was gone.
05/15/2017
Nice fragrance that is very light and doesn't last long.
05/11/2017
Love this smell just wish it lasted a lil longer other then that I am happy with the fresh spice sent
05/11/2017
This is a softly spicy, classy date cologne. Its warm and inviting and one of my favorite scents
05/11/2017
GREAT SMELL BUT IT DOESN'T LAST AS LONG AS I LIKE
05/11/2017
I really enjoy the smell but it fades after 4 hours or so...🔥
05/11/2017
Like others have noted...the smell is great but the performance is lacking.
05/11/2017
A bit too sweet.
05/10/2017
Absolutely love the fragrance and I always get compliments on it!!
05/07/2017
I put this on my B list. It came across chaulky.
05/04/2017
It doesn't last as long as i would like it to
05/04/2017
smells greats! cozy and warm with a little spice.
05/04/2017
The One is a perfect name for this fragrance. It is one of the best smelling fragrance on the market and is popular for a good reason. Definitely one to try.
05/03/2017
Just got this as my first scentbird order, it smells really good, clean, smooth and sweet with a little spice to it. At first i thought it was a little too sweet and perfume smelling but after wearing in for about an hour it has definitely grown on me.
05/03/2017
The one it the one. Not sure if anything could smell much better than this!!!
05/03/2017
This scent is great!!! Definitely enjoy putting this on. Not over powering and very manly.
05/03/2017
I've received three shipments so far. The other two were.... meh. This one is awesome!! I love it. It seems to last most of the day and I will often take a whiff. I'm trying a variety, but if I don't find anything else I like as much as this soon, I'll probably just put this on permanent shipment. An easy 5 out of 5!!
05/03/2017
So Fresh and So Clean!
04/30/2017
A wonderful scent but like all the other reviews I've heard it does lack in performance.
04/29/2017
I love this scent, it is sexy but not overpowering.
04/29/2017
Awesome scent! Not really loud and doesn't last the whole work day. I will add that women love it!
04/29/2017
It's a strong scent, but it doesnt stay super strong all day which is good cuz you dont want people smelling you a mile away
04/29/2017
It was OK, but it didn't last as long into the day as I think I scent should last.
04/29/2017
I love getting cologne from you guys you guys rock and expensive colognes for only 14.95 that's awesome
04/29/2017
Women love this!!
04/29/2017
A little heavier and more defined. Robust aroma, with a mature element.
04/25/2017
I like it, but it's every so slightly feminine to me.
04/24/2017
This is the best scent I've received so far. Not too strong but it does last a while.
03/08/2017
I can honestly say that I loved this one. It is not overpowering and has a good hang time. Genuinely impressed
03/08/2017
I still have not gotten it...
03/07/2017
Very good, smells awesome, got some compliments
03/06/2017
I love it and think it's the perfect executive suit smell. Wife hates it. LOL!
03/06/2017
Pretty good scent, not my all time favorite but still good
03/06/2017
I don't change scents very easily. This one, THE ONE FOR MEN, has won me over! Thanks for introducing me to this great fragrance. Love it!-
03/06/2017
Omgosh, this smells so good! I have the women's version of this and thought I'd get this for my husband, he loved it! It's not extremely strong, but still masculine. A must try for your man ladies, you won't be disappointed!
03/06/2017
i was very disappointed because the sent did not last long....=(.... But good smell
03/06/2017
Don't have no smell this one Must be water down please do better next month!
03/05/2017
Really nice cologne. Doesn't have an "in your face" stench. Smells great from beginning to end. I would say that it lasts a fairly long time 5+ hours. I even got a faint whiff on my clothes the next day. Have received multiple compliments from women. A little spicy, fresh and aromatic.
03/05/2017
I like it and my wife seems to like it too.
03/05/2017
Great deal! Bought this in the gift set. Glad I have 3 options and don't always have to wear the same cologne every day.
03/05/2017
Heavy and sophisticated . Lasts long; great for a night out.
03/05/2017
This has been a long time favorite. You will never find anyone who doesn't like this scent; it's heavy and earthy and perhaps not always appropriate for any scenario but this is an A+
03/05/2017
Smells great, but it fades fast
03/02/2017
Smells amazing. It's a warmer scent meant for fall/winter. A sophisticated scent.
03/01/2017
Classic and great everyday cologne for any ocasión. It smells sweet and subtle but lasts.
02/25/2017
Not for me. Smells like a cleaning product.
02/24/2017
Well I still have not received my order and customer support can't figure it out
02/23/2017
Wow I liked it soo much
02/22/2017
This is a great cologne. Lasts about 4 hours but it smells great. Customers at my job ask to smell me all the time, it gets weird.
02/07/2017
Great smell , wife loves it ,could last little longer
02/06/2017
Such a classic and such a manly smell! I bought this for my dad as part of his membership and he loves it!
02/05/2017
Good, I liked it. But I think the vile is to small. ):
02/05/2017
IT was good. Maybe not quite as deep or spicy as I expected, but good. I can't say that I'd buy it.
02/05/2017
Really great scent. Pleasing and unoffensive. Mature and elegant, yet laidback. Really a fragrance for more formal occasions. Great for fall/winter maybe cool summer nights. This is definitely a dressy fragrance so I'd be careful wearing it with casual clothes. Pleasing to smell. Performance is not great. After the first two hours, the smell is faint and hard to notice (may vary on skin). Highly recommend carrying traveler decant with you to reapply.
02/04/2017
I love this scent on my husband.
02/04/2017
Horrible smells like it's a perfume for a woman I hate it
02/03/2017
Smells good got plenty of compliments
02/03/2017
Smells good !!!!!!!!!!!!
02/03/2017
Awesome scent- luxurious just lacking projection strength. Perfect close encounter scent would say mild in performance.Need a Eu De Parfum for this but great scent overall!!!
02/03/2017
A great smelling cologne, is more of an evening scent but can be worn during the day.
02/03/2017
I Love this scent very masculine subtle
02/03/2017
I really enjoy this scent.
02/03/2017
It would be good for a grandpa.
02/03/2017
I love it, not an overpowering scent. But very pleasent
02/03/2017
The smell is pleasant. It isn't overwhelming. There is a more citrus smell to this.
02/03/2017
Its ok. Its not for me
02/03/2017
Overall it's a great pick but personally it wouldn't go on my shelf. Smell is soothing and very masculine but it's just a nope in my book.
02/03/2017
Smells great! Very masculine.
02/03/2017
I never received my Cologne. I was sent an email with a shipping number but it never was delivered to my home and now it's asking me to write a review on something I never received. How do I come about getting what I paid for?
02/01/2017
doesn't last long
01/31/2017
Really love this fragrance, got me lots of compliments.
01/31/2017
Not sure if I would use this one all the time... Not my favorite
01/31/2017
Doesn't smell as great as I expected, but I do like it!
01/28/2017
My first from Scentbird. I like it a lot, but I'm reserving the 5 star just yet.
01/25/2017
its okay just not my type
01/19/2017
One of my favorite scents of all time. It's rare for me to find one I always come back too. I'm always restocking my cologne collection with this one.
01/18/2017
This is definitely on my favorites list. Well balanced refined scent that had really long endurance throughout the day. This is one that I'll end up buying.
01/14/2017
An old favorite, loved it during fall really compliments the season or a date night out, not a scentbird order.. the one reacts well with my chemistry lots of compliments but personally not a total favorite but its definitely a scent of its own..
01/14/2017
Floral/granny smell to me.
01/07/2017
Smell was nothing short of amazing!
01/05/2017
Nice strong cologne.
01/05/2017
Subtle. Could honestly be labeled as unisex. Kinda musky with a hint of vanilla.
01/05/2017
Great scent, long lasting. A little goes a long way. Definitely more in my future!
01/03/2017
This is a nice fragrance for dressing up, but not a daily scent. A bit sweet, but pleasant.
01/02/2017
Good fragrence. Definitely in my top 5
01/02/2017
Great cologne! My wife loves it on me.
01/02/2017
Love this cologne.
01/02/2017
Good scent. A little musty for my taste.
01/02/2017
Solid cologne, smells great. Good winter scent.
01/02/2017
SMELLS AMAZING
01/01/2017
This is an awesome cologne, it was tested NYE - it smelt great and lasted all night long.
01/01/2017
I'm glad I got this sample instead of taking people's word for it. This was WAY too synthetic for me.
01/01/2017
Nice one! A daily one for me.
01/01/2017
Great smelling cologne would definitely be buying
12/30/2016
Great scent for the office, not overwhelming at all great for fall or winter.
12/29/2016
I would love to share feedback about this, but it has yet to arrive. Shipping takes FOREVER and the information provided on shipping notifications is far beyond inaccurate!!
12/15/2016
Awesome scent!
12/15/2016
Smells amazing, but is a bit light.
12/08/2016
Probably the best smelling fragrance ever made, can't get enough of this stuff Just wish it lasted longer Usually lasts about 2-4 hours before needed to be re-applied.
12/07/2016
Love this scent, it is my go to.
12/07/2016
Love this scent, it is my go to.
12/06/2016
it good colgene smelling colgene
12/04/2016
It smells great!
12/03/2016
A little lite but good for every occasion.
12/03/2016
Great!!!! Love it❤️️
12/02/2016
Nice warm scent
12/02/2016
Did not receive it yet
12/02/2016
Good fragrance
12/01/2016
Love the Dolce and Gabbana fragrance,even when I wash my clothes I can still smell the fragrance.
11/30/2016
He loves it, and so do I!!!😋😋
11/30/2016
Very Nice under-tone smell last forever
11/29/2016
Love it in my man❤️
11/28/2016
best cologne ever
11/09/2016
Love the scent just wish it lasted longer on my skin.
11/07/2016
Got this for my husband to try...love it! Already ordered full size for him :)
11/07/2016
Always liked the scent. Highly recommended
11/07/2016
I like this fragrance but I have not fallen in love with it. Formal, evening wear, out on the town to impress. Date with wife or other. Manly and nice fragrance but again not my fav yet, although I'm going to wear it a lot to make sure.
11/06/2016
Love this cologne
11/05/2016
I like the smell, but it does not last very long...
11/04/2016
i love this scent on my husband. its fantastic. he used it so often i think i'll have to buy him a full size.
11/04/2016
Sandbridge is a great experience you gain access to scents that you probably never would have otherwise.
11/04/2016
Nice citrus scent. Very light.
11/04/2016
Just a woodsy scent and I love it! I would consider it a formal scent.
11/04/2016
I really like The One for Men. I have received several compliments on it. I personally think it's too feminine. It is very powdery and floral. It is also not very powerful. I had to respray probably 4 times per day if I wanted it to last. This might be a good first date cologne it will not come off as so aggressive.
11/03/2016
I love this scent. It's citrusy, a little spicy, and woody all at the same time without being over bearing. The downside is that it has absolutely no staying power. I'd estimate that most of the scent is gone within 3 hours, if not sooner.
11/03/2016
I truly enjoyed the smell. It's soft yet a little spicy at the same time. 5 sprays lasted over 8hrs.
11/02/2016
Really like it. If it wasn't for scentbird mentioning it. I'd still be using armani my go to cologne
11/02/2016
A wonderful masculine fragrance by D&G. Would surely love to invest in a bottle.
11/02/2016
Great smell fav so far
11/01/2016
Love this stuff.
11/01/2016
The sent is soft and easy on the senses. Not spicy but not to fruity either... if you are a fan of soft scents this should be a must try
11/01/2016
I didn't get no perfume in October
11/01/2016
Smells a tad like women's perfume, but very elegant smell
11/01/2016
Best one yet! Scent lasts all day.
10/31/2016
great I love it
10/31/2016
Great smell! Really great smell!
10/20/2016
Gorgeous and safe fragrance. Upgrading to the EDP, heard the performance is a bit better while maintaining the same DNA as the EDT.
10/20/2016
Smells amazing on my husband!
10/13/2016
Perfect smell for outdoors gatherings
10/11/2016
It was sweeter smell than I expected, I don't mind it being in my repertoire but I prefer spicier, sharper scents for day-to-day.
10/04/2016
I've never recieved a single item even though they say 3 have been sent,and iI can't get a response from customer service
10/04/2016
It was alright.
10/03/2016
Fragrance is awesone!
09/27/2016
Really happy with the scent. Doesn't last long though it seems.
09/23/2016
This one is one of my favorites so far. It smells amazing, and seems perfect for a night out! I think it will be perfect for winter as well sine it is a quite strong and it doesn't fade from you clothes that easily.
09/07/2016
I like it, nice evening fragrance
09/06/2016
I love the Cologne, I love the smooth smell of that is give
09/04/2016
Didn't hate it - didn't love it. The scent is nice, not overpowering. The longevity is definitely lacking. This one would be nice to receive as a present but not something that I'd buy for myself.
09/03/2016
it smells rather good!
09/02/2016
smells great. dosn't seam to last very long tough.
09/01/2016
Not strong enough
09/01/2016
I bought this fragrance so that when I am done with the 30 day supply, I can fill it up the atomizer with D&G The One EDP. Scentbird should really include different concentrations, because some fragrances smell different even if it is the same name but the concentration is different. Even with D&G The One, I love this fragrance, but it isn't as good as D&G The One EDP. The One EDP is a masterpiece, it is darker and has greater depth than the EDT, and when you first smell it it smells like a crisp sparkling cider, really fruity, but manly as well. The tobacco isn't very heavy, and I get a nice amber and vanilla in the drydown. Projection and longevity struggle for both EDT and EDP, and this warm, ambery scent isn't really suited for the summertime. EDP will last you longer, and fits the autumn perfectly. Lovely scent overall, definitely a great date fragrance.
08/30/2016
Great scent but doesn't last longer than three hours . Very professional tone
08/30/2016
Love it. Wonderful smell and love the attention
08/30/2016
All my ho's love it
08/30/2016
Great to have each month new Cologne come in it smell great
08/20/2016
Probably my absolute favorite scent, it's low key and not overpowering yet everyone will notice it. I get complimented on a daily basis of how good I smell.
08/13/2016
I love this scent. It is fantastic. Even sitting at home I spray this on myself just to have that smell in my nose. I've now gone out and bought a full bottle of the EDP version. It smells warm and relaxing, woody and spicy, manly and seductive. Try this ASAP. It is a little lacking in longevity and projection but I just don't care.
08/10/2016
Was very surprised, I loved it. Curious now on how the other D&C colognes must smell! Que 'em up..
08/08/2016
Nice scent but fades too quickly
08/07/2016
One of my favorites, I like to wear something different every day but if I cant decide this or D&G Light Blue are my go to colognes.
08/06/2016
No good. Smell made me nauseous
08/04/2016
Great smell. It's my first order and I love it. Can't wait to try more.
08/04/2016
Smells very good. Does not last long.
08/04/2016
great and versatile scent that is perfect for office or a night on the town.
08/03/2016
Scent is lovely. Nice manly sweet smell. More of a fall fragrance in my opinion. Good for a night out.
08/02/2016
Very nice scent but doesn't seem to last very long
08/01/2016
I've had this before. Very nice smell. My girlfriend thinks so too!!
07/30/2016
It's a great smell but won't last you more than what seems like a couple of hours. This would be great if you have the bottle and the vial to reapply.
07/30/2016
Nice!! I really like the ginger in this scent, I find it to be a pretty gender neutral fragrance.
07/29/2016
This cologne is real good live it
07/28/2016
HELL YEAH!!! Got this one for my honey. We both love it. It's become his "go to" scent. He says that when he wears it, he gets more affection. LOL
07/28/2016
One of the best masculine colognes out.
07/26/2016
This one is one for the books at any date night, mainly because of its sweet and woody smell. That being said its longevity is subpar, so if your dates are an all day affair then I'd recommend a refresh at least once.
07/08/2016
This is an amazing masculine scent. Highly recommend this
07/06/2016
good clean smell
07/05/2016
Love it already purchased the full bottle. Love the fact I can date my cologne before I marry them.
07/04/2016
Warm and subtle. Great for casual nights
07/03/2016
Good business sophisticated smell. Good for anything though. Damn scent just fades really fast.
07/02/2016
One of my favorites
07/01/2016
Great smelling cologne. At least my top 5 fragrance of all time. Compliments will come in abundance when you have this on.
07/01/2016
Great smelling cologne. At least my top 5 fragrance of all time. Compliments will come in abundance when you have this on.
07/01/2016
It was alright but...wasnt as playful as other scents....definitely more of a power and business attire setting kind of scent.
07/01/2016
Out of 4 so far, this one's the best.
07/01/2016
Very Fresh scent
07/01/2016
It's a nice warm and fresh fragrance, that fits any occasion. Howbeit, the scent dies out too fast for me.
07/01/2016
Nice scent. Woodsy love the amber smell. Great cologne for summer.
07/01/2016
Smells good. My wife loves it.
07/01/2016
No surprise - its good.
06/30/2016
Nice soft smell
06/30/2016
10/10 Would get again. Make you smell like liquid gold.
06/27/2016
The scent is pretty delightful. It took me about 3 wears before it started to grow on me. It initially has a sweet, woodsy, and a little musky smell but changes over time depending on your body chemistry. A pretty casual scent that I wouldn't die over, but it is enjoyable.
06/11/2016
Soft, masculine.. but smelled better in the bottle than when wearing.
06/07/2016
I really love this scent to the point that if it projected a bit better, it would handily dethrone my current "signature" scent (I understand there's a parfum now, so I'd definitely like to check that out). It's masculine, classic and kind of sexy but it doesn't have that over-the-top machismo about it. I'd get into the specifics of the scents, but I'm still new in this game. I do see a lot of folks say that it doesn't last very long, but I've found that if I apply a spritz to my collar bone and one to my wrists straight out of the shower, it lasts quite a while. I definitely like it for an earnest date night because this delightful scent can be a nice surprise for him or her as you start to cozy up. Definitely worth adding to the queue to at least test drive it and see if it mingles well with your particular scent.
06/04/2016
very masculine smells great
06/03/2016
I liked it and it would be added to my favorites list for sure
06/03/2016
I am very pleased with my purchase
06/03/2016
Loved it it can be worn anytime and is really fantastic