Dolce & Gabbana
Light Blue Pour Homme EDT Get a 30-day supply of Light Blue Pour Homme EDT
for
$
14.95
Notify me once this scent is available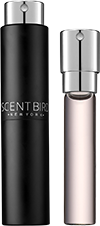 0.27 oz subscription

0.27 oz a la carte 4.2 oz bottle
Share and earn free perfume
Notes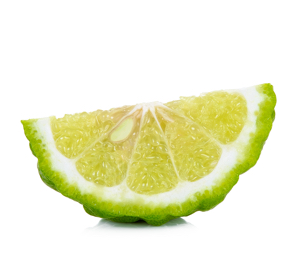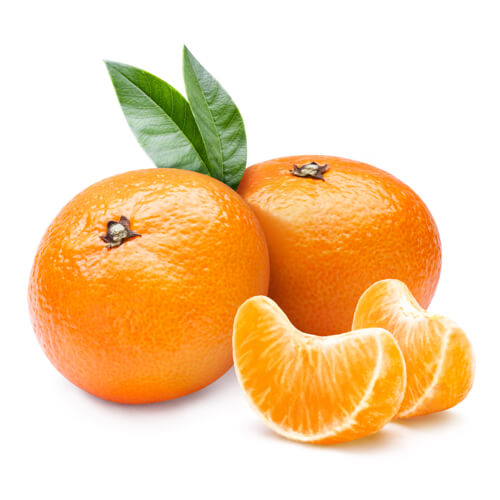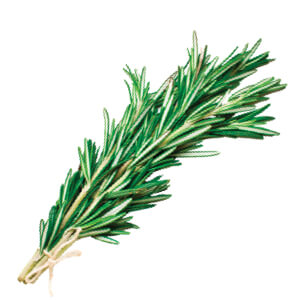 Description
Drawing upon their native home of Italy, Dolce & Gabbana's innovative design team has captured the sensuality of the Mediterranean. A refreshing blend of citrus notes combines perfectly with masculine woods and subtle spice to create a distinctive fragrance that epitomizes relaxed sophistication.
You may also like
Light Blue Pour Homme EDT by Dolce & Gabbana Reviews
12/08/2016
LOVE THIS!! NEW FAV!!!
12/06/2016
A real panty dropper. ;)
12/06/2016
AWESOME ! Smells very dignified !
12/05/2016
Fresh and Clean with a slight cedar edge. Doesn't last
12/03/2016
One of my favorites
12/03/2016
I absolutely Love D&G Light Blue
12/02/2016
Very nice smell to this cologne, not too strong which I like and would recommend to friends and family.
12/02/2016
Best cologne I have ever used !!!!
12/02/2016
Smells Great!!! A must buy
12/02/2016
its a great scent but doesnt last long
12/02/2016
I've gotten so many compliments from romantic interests, to friends! Very versatile scent. Smells AMAZING.
12/02/2016
It smelled good. It wasn't really for me though.
12/01/2016
Absolutely love this smell for a male! And it's an everyday kind of scent.
12/01/2016
In love with this scent
12/01/2016
Really smooth scent, lasted for hours with just a couple of sprays.
12/01/2016
The scent wasn't the same as I remembered! Wore it twice and hate the smell!
12/01/2016
Very good, light and casual
11/29/2016
Never received it but was charged
11/19/2016
One of my favourites
11/17/2016
I love it! It's not too strong and it's really versatile. Perfect for any time and all year. Highly recommend this one.
11/11/2016
One of the best out there , not too strong but always with you , the ladies love it !!
11/06/2016
Not to loud . Smells great . Soft n flowery smell. Seems to fade away or lose scent through out the day. Women love to hug me n sniff lol
11/06/2016
Mild but will work
11/06/2016
Light - stays with you all day
11/05/2016
Love this scent! It's the twin of Aqua D Gio. Citrusy and fresh!
11/05/2016
A nice evening scent. Strongest for the first few hrs.
11/04/2016
Been a long time and still never received it. What is going on??
11/04/2016
Love this smell will probably get another just like it..
11/03/2016
Good morning yo Kinda like Linda
11/03/2016
This smells SOOOOO good. Got so many compliments
11/02/2016
Very light scent that didn't last the whole day.
11/01/2016
Is not the original. Did not last long at all. Went to Carson and bought the original and it lasted longer and smelled stronger.
11/01/2016
It's a great scent that lasts the majority of the day (about 7 hours). It's not over powering and smells citrusy and fresh
11/01/2016
It's a great scent,a can't miss!!
11/01/2016
Don't really like the smell.
10/31/2016
I love it! Light scent with almost a powder smell. Great for the fall & winter!
10/12/2016
Great Cologne definitely worth a try
10/12/2016
nice clean scent another great one thank you scentbird.
10/06/2016
Can't say it's any different from the one I used in the mall. Love it!!!
10/06/2016
Perfect blend of musk and spice.
10/05/2016
Smells fresh but feminine.
10/04/2016
Great smelling cologne
10/04/2016
Still one of my all time favs. Always get compliments on this one.
10/04/2016
Off the chain,turn heads get looks and I love the compliments
10/04/2016
It have nice smell to it, but it's very light
10/04/2016
Nice light scent . Can be used any time of the year.
10/04/2016
A pleasant light, clean, fresh scent. Not too strong. Masculine and sexy.
10/04/2016
Light Blue has such a clean smell, I get so many compliments on it.... they are always asking what is that you are wearing, I loved it from the first time I smelled it. You definitely can't go wrong with this men , I dare you to try this one!!
10/04/2016
Received many compliments and random and sometimes awkward sniffs
10/04/2016
Fresh and clean love the smell!
10/03/2016
Did not receive my shipment.
10/01/2016
Good amount of cologne for the month and smells bomb 👌👌
09/30/2016
It still has come not in the mail! It's 2 days past the 3 day shipping date I received in my email. Not a happy customer.
09/30/2016
Love it. Simply good! !!!
09/30/2016
This one is great. It's the best one I've gotten so far. I've had more comments on this one than anything else.
09/30/2016
Great!! Will definitely be getting this one again.
09/29/2016
Nothing I can say bad about this! it smells great and the hubby loves it.
09/21/2016
Fresh clean scent with citrus after-notes so its not overpowering or cleaner-esque. It is a bit lighter than others so its a little hard to smell out of the vial compared to others. Not quite as strong as I would like although it is still a nice scent where I will finish the vial.
09/17/2016
Pleasant citrus scent, crisp and clean.
09/13/2016
This is a nice scent, citrus is most present to my nose, does not take much-fairly strong scent.
09/10/2016
And as expected I get many compliments when I wear this couple. It's great
09/08/2016
This is a really nice smelling cologne. It has a light scent that is just strong enough, but not over powering.
09/06/2016
It was a good scent, but didn't last long.
09/06/2016
Love it i am planing on buy a bottle
09/05/2016
When I first met my boyfriend, this was his signature scent. I do enjoy this scent but I have never been in love with it the way I am with Versace Man Eau Faîche. However, my boyfriend loves this one and highly recommends it. When he sprays it, I smell citrus (lemon, lime, mandarin) with freshness and a hint of sweetness and spice (Juniper and pepper). The citrus and the spiciness lasts and begin to mingle with rosemary, incense and oakmoss. I think the aspect of this that I am not in love with is the rosemary and incense. It's not a bad thing, but it's not a scent that I love. On the otherhand, my boyfriend loves this stuff. He loves the Light Blue pour femme as well, while I absolutely dislike it. Take this review as you will. Good luck with your selections!
09/03/2016
I absolutely love this scent, it might be my favorite one yet.
09/03/2016
Very masculine, I love it.
09/03/2016
One of my all time favorite scents.
09/03/2016
Perfect for me, I would love recommendations on similar scents, really satisfied Thank you scent bird !!!
09/03/2016
Too strong for me! Scent lasted all day though
09/02/2016
I really enjoyed the scent. It is well Wien for a night out with your significant other. The masculine, but subtle floral feminine scent is great! Must try or OWN!
09/02/2016
Love the way it smells on my husband!
09/01/2016
Smells good.. but it's just to light.. wears off and doesn't last long
09/01/2016
Awesome scent no complaints everyone really likes it
09/01/2016
it was a very pleasant smelling cologne. I really enjoyed this one.
08/31/2016
Love it! People notice it and it's very clean smelling too
08/31/2016
Love this stuff! Always been a favorite of mine!
08/30/2016
Very great scent. My scent came stuck inside the case but there are going to send me a new one. Thank you
08/30/2016
Love this smell. It's so clean and refreshing.
08/30/2016
Pleasant scent strong out of the bottle but mellows out beautifully.
08/30/2016
My favorite one. I hope my order went though.
08/29/2016
https://cdn.scentbird.com/assets/subscription/close-0b6f2461aea8377e767e942f1503c7b3.svg
08/24/2016
The sexy man smell. Hands down.
08/21/2016
Pleasant, citrus and flower scent. Lasts a decent amount of time. Did not strike me as a go to scent however.
08/19/2016
I enjoyed this one a lot. Clean, fresh smell and got quite a few compliments.
08/17/2016
smells awesome, my wife actually loved it. to the point where she said wouldn't stop hugging me or get close to me. i also loved it :)
08/10/2016
fresh, crisp and subtle.
08/07/2016
I really like it and I do recommend this Cologne
08/07/2016
My number 1, by far my favorite scent. Love the cool, refreshing feeling it gives. Reminds me of a perfect 75 degree summer day.
08/07/2016
Has great performance kinda reminded me of Aqua by Calvin Klein
08/03/2016
Its amells great not over powwring!
08/02/2016
Love this scent!
08/02/2016
It's a lite yet an exciting smell a sensible smell
08/01/2016
Love had purchase a full size bottle a few years back and wanted to get it again.
07/30/2016
smelled pretty good
07/30/2016
Really clean and crisp, yet it didn't last for me at all. Seemed to fade away within an hour. Great for one on one, intimate situations, but otherwise no one will know it was on me. Really enjoy the scent thought.
07/30/2016
One of my favorite scents.
07/30/2016
Very fresh, casual wear, always receiving compliments. definitely one of my favs
07/30/2016
Love love love. My fav so far
07/29/2016
I not received it yet
07/26/2016
Light, clean, and very suttle. Good in the summer or just want a fresh out of the shower scent.
07/21/2016
I liked this and would buy it again.
07/21/2016
Very great scent for the spring and summer months. Lasting scent. Great on the skin and clothing. Great for casual wear or outings with friends and maybe for ideal dates.
07/07/2016
It smells different on my skin than in the bottle. For that reason, I don't like it. I usually prefer this brand over all others.
07/06/2016
Love it!! Can't wait to try more!
07/06/2016
It's classic and casual. Not as "ocean"y as I thought it would be but I could use it everyday. People have complimented me on how it smells.
07/06/2016
Always loved this cologne but don't always wanna pay for a big bottle. Was a little worried is would smell weird or altered in some way but his is definitely light blue. Now I recommend this without a doubt
07/05/2016
never received
07/04/2016
Nice everyday scent!
07/03/2016
Like the new smell
07/03/2016
Such a beautiful scent!!
07/03/2016
Nice soft cologne, but doesn't stand out too much.
07/03/2016
Just in time for a HOT California summer! This scent wears long but not overly strong, and meshes well with my body chemistry. I work 8 hours at a time in a small topless club DJ booth so getting a good balance of "enough fragrance" and "not overpowering" is very important to me. The dancers even tip me more when I wear this one vs heavier scents. 0-5 rating: 5
07/02/2016
I loved it on my body, got a lot of compliments
07/02/2016
This has now taken the top spot on my favorite scents. It's light and distinctive in a manner that is noticeably pleasant for others. I can't believe it, but it has knocked off the previous favorite down to number two!
07/02/2016
I really enjoyed this one my second favorite
07/01/2016
nice but prefer others.
06/30/2016
Love it, love the case it came in, Thank you!!!
06/29/2016
Love the cologne and the spray bottle is perfect.... Thank You Scentbird!!
06/29/2016
It has a great smell and it last a long time.
06/18/2016
One of my favorites due to its clean citrus fragrance.
06/16/2016
I love the smell, but it is a very light fragrance. You'll need to bathe in it and then reapply later.
06/08/2016
Light and fruity. A good day time fragrance.
06/06/2016
A very great clean smell love it.
06/06/2016
I love this one.
06/03/2016
Love Love Love this scent! My favorite so far.
06/03/2016
Great summer scent!
06/03/2016
I use Dolce Gabbana Light Blue. I can't believe that is what I recieved bcuz it doesn't smell anything like the bottle that I have. The scent they sent me was a little similar but not the same. I do not want that again.
06/02/2016
Great scent. Similar to YSL L'homme but with a stronger citrus note. Lasts a bit longer too. I highly recommend this scent.
06/02/2016
Very nice light scent. I've received numerous complements!
06/02/2016
The best scent out!!!!
06/01/2016
fast recieved it today love the fact that its small enough to carry in my pocket if i need to
06/01/2016
This cologne smell fresh and amazing would recommend to everyone.
05/31/2016
I really like it. It smells great.
05/30/2016
This is a great summer fragrance! The only draw back in my opinion is that it has a synthetic smell to it... Idk... Especially in the opening I get a strong synthetic, balloon, rubber type smell. But then as it dries you still get a hint of that but it does down to a fresh aquatic slightly citrus scent. I have gotten complemented with this alot
05/29/2016
Great smell, highly recommend it but it's a popular item so you won't stand out of the crowd
05/27/2016
This cologne reminds me of a really expensive bar of soap, which is not a bad thing. I almost expected it to smell like the women's version except a bit more masculine, however it does not. This is a fresh/clean type of smell which I have got compliments on, I however do not enjoy it as much as my other "freshies". Good cologne just nothing special.
05/21/2016
This was my first cologne of my subscription and first off I will definitely stuck with scentbird from now on. Secondly the cologne is amazing, it has a lot of summer and tropical vibes to it. At first I thought it was going to be a very strong cheap smell but after about a minute, the cheap smell faded and it was as if all the notes were in a swirling affect right on my wrist. Definitely would recommend it to anyone who is going on a date, hanging out with friends and really wherever. Because as it has shown me, wherever you go, the beach follows you and lifts up every spirit around you.
05/18/2016
I never thought I would be able to fall in love with another cologne but this one was amazing. I have a lot of colognes that I really like but only a select few that I really love and would buy bottles of and this is one of them.
05/16/2016
This is amazing, super refreshing smell, all the ladies in my life LOVE it and I get complimented at least twice a week. Highly recommend to anyone looking for a good spring/summer cologne
05/12/2016
I love the light scent. It gives me a sense of peace. This scent reminds me of my father. Keep up the good work SCENTBIRD.
05/06/2016
This cologne is a light cologne it isn't strong as others which is good because it allows people and yourself to enjoy the scent.
05/04/2016
As soon as I got out of the showers and sprayed just two sprays, my girlfriend goes "can we have sex again?"
05/03/2016
Love the smell fresh scents
05/03/2016
love it one of my favs
05/03/2016
nice fresh smell
05/02/2016
Classic, timeless scent that the ladies love
05/02/2016
scents stays on a long time not to heavy
04/30/2016
smells great all day long.
04/29/2016
it smells nice i like it
04/13/2016
My favorite cologne by far. It has a nice crisp smell that just works perfect for me. Would recommend this for anybody that wants someone hugged up on them.
04/11/2016
Very clean sweet scent
04/08/2016
Still waiting for it
04/07/2016
One of the best fragrances to grace my nostrils
04/07/2016
I've never received it.
04/06/2016
just didnt like the way it smelled
04/06/2016
I'm a sucker for a great man scent! I like this better than the perfume. It's fresh and I can't wait to find the perfect time to wear this out.
04/06/2016
Nice clean scent. Very fragrant and my girlfriend loves it.
04/03/2016
This is one of the best fragrances ever!
04/03/2016
Has a nice scent, not overpowering, but a little too similar to a lot of other brands, with very few distinguishing qualities
04/02/2016
one of my favorites five hearts for me
03/31/2016
I really enjoyed this one. Very powerful with a smooth business like finish. Good for that special occasion but also flexible every day use. Not too heavy but not too soft, Getsum!
03/30/2016
Light and sweet
03/29/2016
I'm in love with this. It can be used for date night or hanging with my girls.
03/29/2016
Great scent, love it on my husband
03/29/2016
One of my favorite spring/summer scents.
03/29/2016
Probably my favorite scent so far...
03/23/2016
Another one of my staples, who doesn't love this scent!
03/18/2016
This is a great summer fragrance! If you like Acqua di Gio, Polo Blue, Issey Miyake L'eau de Issey, Eternity Aqua, etc. you will like this fragrance! It smells like the beach! My girl loves this on me and bought it for me as a surprise gift.
03/08/2016
Very good scent
03/06/2016
Exceeded my expectations!
03/05/2016
this has always been one of my favorite colognes to wear. now that the warmer weather is arriving this scent is perfect to show off! :)
03/01/2016
Wasn't a fan. Smelled so "chemically" to me.
02/29/2016
A very light and clean smell. Love it!
02/17/2016
Clean and fresh.
02/06/2016
I loved this scent. Really went will with my skin chemistry
02/02/2016
Great cologne for a casual look. Personally, I'm not a fan of heavier scents so this fits the bill perfectly. It's subtle, sophisticated, and provides a defined clean aroma. I foresee this scent being within my rotation for the upcoming spring/summer 2016 season. A good change from the usual Acqua di Gio.
01/30/2016
I really like wearing this. It lasts a long time. Not too strong but noticeable.
01/24/2016
Smelled good in bottle but once I got it on was very matronly! Not a fan!!!
01/23/2016
I just got this scent for my husband. I'm very picky with some scents on my husband. But I'm glad we both like this scent.
01/05/2016
I got this scent for my boys and they love it. It is a delicate mens fragrance and it is very long lasting for a EDT. I will have to get this in a full size for sure
01/03/2016
great simple smell
12/30/2015
A little goes a long way, long lasting scent. Fresh, light, masculine, mature scent. Not for everyone though
12/30/2015
Very Nice scent. Fresh, crisp, floral
12/30/2015
Refreshing, light, masculine. More of a summer scent.
12/30/2015
Great smell! Clean and fresh, strong but not over powering. Even got compliments from complete strangers.
12/29/2015
It was ok just not my favorite but the smell last a long time when sprayed
12/29/2015
Great scent for men.
12/28/2015
Very Fresh! Lasts very long! I always get compliments while wearing it.
12/24/2015
Smells really good
12/23/2015
At first it comes on strong, but after approximately 20min It's more of a softer sent .it's like a manly yet soft with a hint of a sweet sent. Thats just (my opinion). I love it! I just tried to purchase it for my husband but it was a bummer to find out they were out of stock. I Highly recommend it.
12/18/2015
Definitely a great cologne.
12/08/2015
That's some good stuff!!!
11/09/2015
Loved it. Very clean subtly scent great for everyday.
11/06/2015
My girlfriend loves it. She has to be as close as possible at all times. It's magnetic.
11/06/2015
My favorite I've received so far!
10/31/2015
This is a great scent, not too strong, but strong enough to last most of the day. Would definitely be a standard cologne that I would use daily
10/30/2015
I have not received this cologne yet.
10/30/2015
Love this scent last a long time and just keeps getting better with time
10/29/2015
Yes! First one, really good response to it, and i love the "fruitiness" to it.
10/29/2015
Wonderfully light scent!!!
10/29/2015
Love the cologne, but the small bottle they sent me is not what I expected, the previous spray bottle was bigger. If all the future ones comes on this small spray bottle I will have to cancel the subscription.
10/29/2015
This DOLCE & GABBANA Light Blue Pour Homme EDT was the best yet. I have my daughter test it and she liked this very much.
10/28/2015
good scent not to strong.
10/21/2015
First time trying... smells so good!!
10/16/2015
Perfect for everyday
10/08/2015
Great scent for the office!
10/07/2015
Smells fantastic!
10/06/2015
I loved It!! I wish the bottle was a bit larger, but I enjoy the ease of have the device on me at all times..
10/05/2015
I like it. A little sweet but is a great as a summer scent.
10/05/2015
I like it a lot. Great job.
10/05/2015
I love the light fresh smell.
10/05/2015
I loved my cologne
10/04/2015
Nice, light and sexy.
10/02/2015
good smell. But smells like every other guy cologne out there, that has the word "Blue" in it.
10/01/2015
This is a classic smell! Love it
10/01/2015
Favorite thus far
09/30/2015
I love this cologne. It smells wonderful, and stays with me all day long.
09/30/2015
This is one of my favorite colognes of all time. It is light and subtle but stays consistent throughout the day.
09/30/2015
I love the smell so mellow and leaves you saying wow
09/30/2015
great scent always a good choice
09/30/2015
It smell real good
09/30/2015
Loved it defitnely getting it in the big bottle
09/29/2015
light, elegant, great everyday cologne!
09/29/2015
This is the best way to get the smells i love.. My wife can't get enough of me:) Thanks scent bird!
09/29/2015
It smells clean but just not strong enough, unless you put on a lot, and no one wants that.
09/29/2015
It smells clean. A bit like "Chrome" but i did like it
09/29/2015
Very nice fragrance.
09/29/2015
Smells like a New Jersey night club. I ended up using it about 3 times before I gave up.
09/29/2015
Amazing! Great choice
09/08/2015
Clean and crisp. The notes aren't too over bearing. It blended with my body very well and quickly.
08/25/2015
It's like a cold ice running on a scorching hot skin, like a mouthful of citrus in a desert. It's amazing. My boy uses this as his everyday, cool guy cologne. I love it
08/22/2015
Cools quickly to a low-sillage fragrance that smells fresh, light, and clean. A good "fun" scent for everyday use, and because it doesn't spread far from you, it won't light up those sensitive to strong scents. Seems to fade quickly when applied to skin, however, so consider spraying your shirt or collar instead.
08/21/2015
Great cologne. Close to CK One but a little more dense scent. Definitely a little warmer than the fresh CK One.
08/19/2015
I never used but I go to try today
08/08/2015
Such a light and citrusy scent. Super wearable.
07/30/2015
This is my favorite cologne that my boyfriend wears! It's his every day choice.