Dolce & Gabbana
La Force 11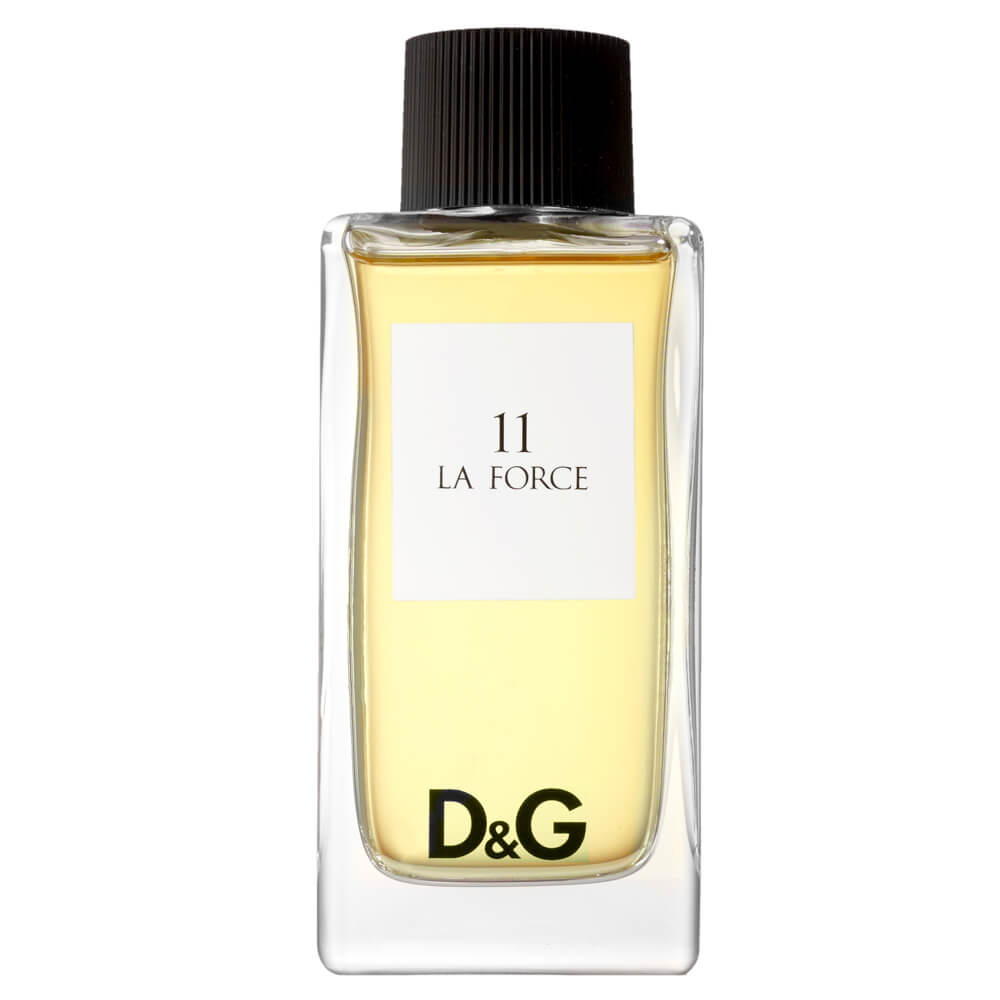 Get a 30-day supply of La Force 11
for
$
14.95
Notify me once this scent is available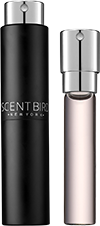 0.27 oz subscription

0.27 oz a la carte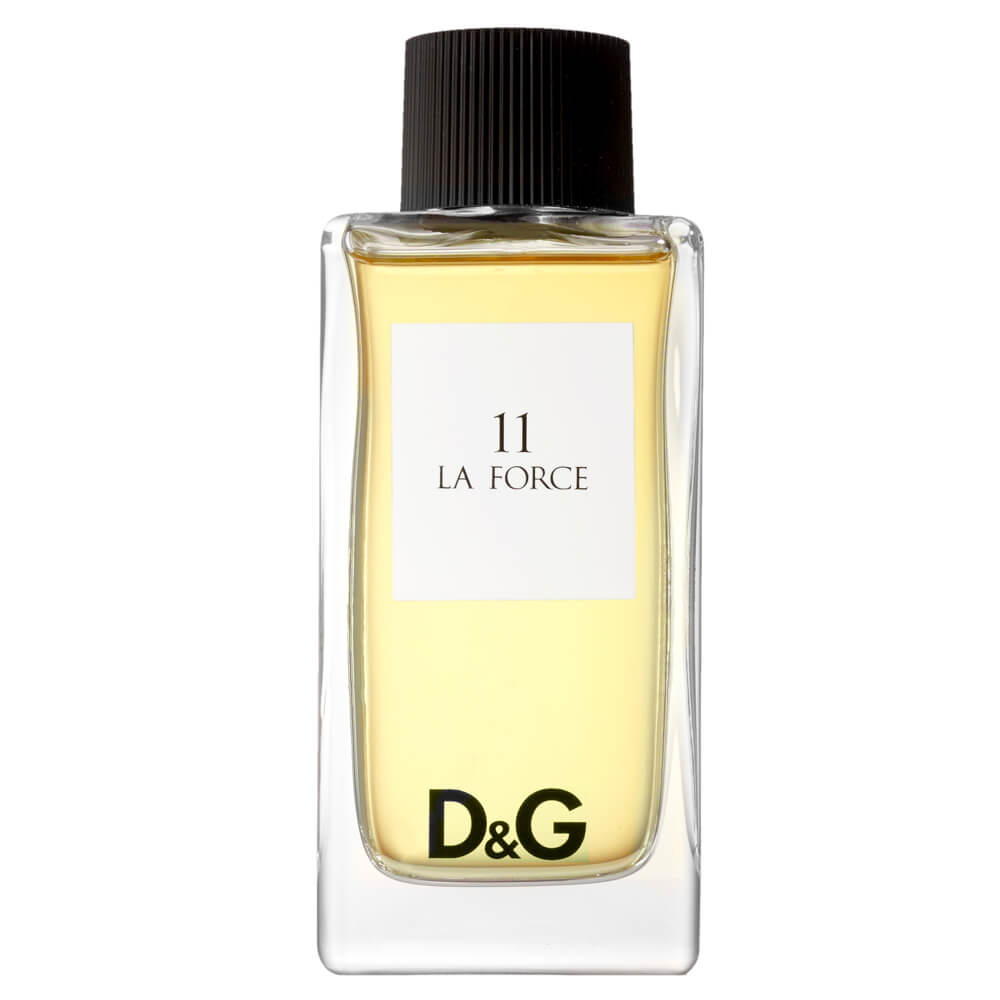 3.3 oz bottle
Share and earn free perfume
Notes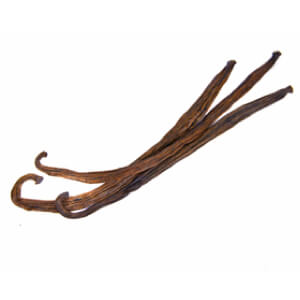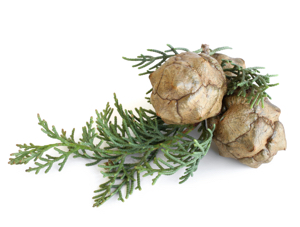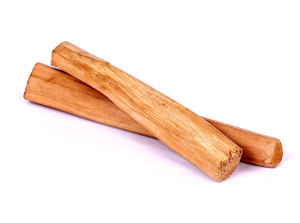 Description
Powerful Oriental spices and rich bourbon vanilla: strong, dynamic. Inspired by the doer. Achieving is a way of life. No limits. Passion for action.
You may also like
La Force 11 description
Dolce & Gabbana's La Force 11 is an oriental fragrance included in their Anthology series of perfumes, which are all named after Major Arcana cards from the Tarot. La Force (or Strength, in English) is a card depicting a brave, quiet woman taming a ferocious lion by massaging its face and petting its head. The symbolism evokes inner peace and emotional strength overcoming our animalistic, angry, ego-driven selves.
The composition of this perfume marries the symbolism of the Tarot to the notes in the fragrance in an empathetic, warm, and enveloping way. The top notes of cardamom, cinnamon and allspice feature warm spices vs. hot, sharp, peppery nuances. The intense scent personalities of the cinnamon and allspice could easily transform into a young girl stoically facing off against an angry, proud lion.
The heart contains nutmeg, heliotrope, and cypress. The middle of La Force 11 sets up a confrontation between the chilly cold of the cypress note and the sweet, almond warmth of heliotrope. The dry, soft bite of nutmeg flashes back and forth, alternately taming the cypress and firming up the heliotrope. The heart is where the snarling lion turns from being a cold-blooded predator into a calm and proper King of the Jungle. The heliotrope's fairy tale floral shows the lion affection instead of fear, and the soft, plush nutmeg spice is the trust in his answer.
The dry down of vanilla, sandalwood and caraway is the final truth of the new friendship that exists between the brave young girl and her lion. The vanilla and sandalwood notes amplify the sweet almond in the heart, and the caraway's sharp peppery spice is just a grace note lurking behind the gourmand base. The carefree sweetness wins out over the ferocious spice attack in La Force 11, but there's still enough hidden danger left in this perfume for your wild side to explore.
Dolce & Gabbana's La Force 11 will have no trouble appealing to Oriental fragrance fans, and the ongoing battle between the sweeter notes versus spicy, spiky heat is unique and fun.
A man or a woman can wear this perfume, whether you choose to be the lion or the brave soul who tames it. La Force 11 radiates an elegant inner strength that will loyally serve any master.
Read more
La Force 11 by Dolce & Gabbana Reviews
11/10/2017
Overall, I liked it. It's very light, but the vanilla really is the most noticeable note.
11/02/2017
It is definitely a day perfume, light and fresh.I️ 👁enjoy it 😊
11/02/2017
It's definitely a different scent than I'm used to but i do enjoy the light scent. It is a day perfume for sure 😊
10/31/2017
It was an beautiful scent. Since this one they have been getting better.
10/30/2017
I selected woodsy for my previous review of this fragrance but for some reason it's showing aquatic???
10/30/2017
Everyone is saying that it's too masculine and that's exactly what I love about it. ❤️
10/12/2017
Initially, I did not like this at all. It took me some time to be able to like it. It is very strong and masculine, so a little goes a long way. I only wear this in the colder months since it is too overpowering for spring/summer.
09/27/2017
Scent smells exactly like the cologne my boyfriend wears, don't get me wrong it smells great on him but I prefer it stay his scent then to become mine. Not a fan
09/25/2017
Smells like Men's Cologne not a fan waste of money
09/14/2017
Smells like men's shaving cream...not a big fan.
08/31/2017
Love this scent... I do see how other people state how it can be manly but it is a unisex. Def buying a bottle.
08/30/2017
It smelled okay but i feel like it smelled more like cologne for men.
08/22/2017
Very strong masculine smelling. I actually gave it to my boyfriend to wear.
08/02/2017
I love this scent. It smells amazing!
08/02/2017
It smells like a Cologne, not a perfume. I was so disappointed. The upside is, it smells good on my husband.
06/30/2017
Really enjoy the scent. I'm not one for floral or fruity smells so this was great to me.
06/29/2017
Good Perfume but not really my smell.
06/26/2017
Smells good, but it smells more like a cologne.
06/16/2017
I love this fragrance! It's a warm and soft smell perfect for a Romantic dinner with the hubby!!
06/11/2017
I didn't like to smell because you sent me one for a mail not a female
06/11/2017
Wasn't a fan. To me (and my coworkers) it smelled like a men's cologne
06/10/2017
It is amazing!!! Wow I love this scent so much. It was my first one from scent bird and I am incredibly impressed! This is one I would probably buy since I was able to try it first!
06/10/2017
Didn't like the smell at alll smells like church insences 👎🏼Not happy with my first perfume
06/09/2017
Smelled amazing!
06/04/2017
It smell good for a male
06/02/2017
I liked it, not loved it. I liked it because its not overpowering. I didn't love it because its sweet smelling - like baby powder sweet. I think its a great scent for social occasions because it is subtle, but not a "this is my scent" for daily use, if that makes sense.
06/01/2017
Just received mine and it's very strong at first. Does smell like a mans cologne however once it settles it smells amazing! This was my first order and I'm in love ❤️❤️❤️❤️❤️
05/31/2017
I love the softness of this!
05/31/2017
This perfume is amazing. I'll put this on for any occasion. It's classy and majestic. I love it.
05/31/2017
Lovely floral and pepper notes. Makes me feel sexy!
05/31/2017
This fragrance is similar to men's cologne. It's very woody and masculine
05/31/2017
I wasn't sent this frangrance.
05/27/2017
Shipped on time! The scent is very strong at first and almost smells like a mans cologne. As it tones down it has a nice scent.
05/27/2017
Not my favorite. The initial scent smelled like soap but then like bug spray to me. It mellowed mellowed some. Too woodsy and not sweet enough for me which just comes down to personal preference.
05/27/2017
Crispy but not overpowering like light blue. Very still sexy smell.
05/27/2017
I thought it was way too strong very overpowering
05/24/2017
I love this perfume it doesn't have an overpowering scent which is good for anyone with asthma. I can still smell it on me throughout the day. Only thing is I feel like I have to spray more on me than usual perfume.
05/24/2017
I decided to change my previous review because I can actually smell it now, but only if I use a ton of it! I've only had it for a few days and I've had to use so much just to be able to smell it that it's almost gone! However, 3 stars because I have received many compliments that I smell good, even from strangers. I personally do not like the fragrance and it has no staying power and it really is a skin scent unless you layer on A LOT, but others seem to like it so it's not horrible. It smells fresh, clean, and a bit soapy.
05/23/2017
Spicy and not uber feminine but I really like this for work.
05/23/2017
I was looking forward to trying this as my first Scentbird perfume because it has all the fragrance notes I usually love, however, this doesn't smell like anything at all! I sprayed it in the air, I sprayed it on paper, I sprayed it on myself...nothing. All I smelled was a very light, split second musk and then it was gone. I'm really not sure if it's because I usually purchase eau de parfum as opposed to eau de toilette or if the fragrance is watered down when it is rebottled?? Based on the other mostly good reviews for this fragrance, I'm thinking maybe I received a dud, if not, then I don't recommend this fragrance. Fingers crossed that my next selection is better!
05/20/2017
Love the fragrance. It starts out strong but begins to lighten up throughout the day. Before evening the smell has gone away. The fragrance would be better if it lasted longer.
05/19/2017
Dried down sweeter than expected. Vanilla eclipsed any of the other notes.
05/19/2017
Smelled really great. just didn't last very long.
05/19/2017
I love the way it smelled, so did my man, however, the scent didn't last too long.
05/15/2017
Scent don't last very long.
05/15/2017
I like the way it smell
05/15/2017
The fragrance was fabulous.
05/14/2017
Its a nice smell bit its very strong. A little goes a long way. I felt like after awhile i could no longer smell it on me. Idk if its just me or the perfume. Nice smell though. I enjoy something more fresh and light though.
05/13/2017
I didn't get to try my perfume, when I received the package the bottle was broken and the perfume was spilled all over the package
05/13/2017
Too sweet and floral for me. Very heavy also. I prefer a lighter, fresh, perfume.
05/13/2017
Pleasant scent, doesn't last long. Once it wares off smells like Irish Spring or Coast.
05/13/2017
This fragrance doesn't smell like the original scent. Plus it's smells mostly like alcohol and oil so I do smell much fragrance. This sexy guy said I smelled old! So I'm definitely not satisfied with this one! Maybe there's 1 note to many for my body chemistry.
05/12/2017
It smells so good, I received a lot of complements I think this is something I'm gonna love. I rate it a 10!
05/11/2017
I didn't like the smell. Too strong for me.
05/11/2017
I didn't care for this scent. However, a friend loved it.
05/05/2017
This perfume smells wonderful, very floral, with some citrus and wood notes. But unfortunately it lasts for about 45 minutes.
05/04/2017
Nice, closer to something I would wear but still very sweet. So far, all three scents I have gotten are a bit too sweet. I have tried to find something more oriental, spicy, woody. Even when they list it as that, they are overwhelmingly sweet. This one is overpowering when you first put it on, but doesn't last, so....
05/04/2017
its nice, not spectacular
05/02/2017
MOt my cup of tea, coffee, soda, anything!!! It's smells more like for a man!!!
03/01/2017
Ok all you perfume lovers. This is a good one and a Great way to try it out before you spend a lot money on perfumes.
03/01/2017
I am in love with Dolce & Gabbana. This is the first time I've tried LaForce II. I've gotten lots of compliments on it.
02/25/2017
Different, not what the description said. Didn't like it when I first smelled it, but liked it the next day when I wore it. Light, not heavy.
02/23/2017
Hmmmm. I'm not mad at it but not in love. With it either. spicy. Powdery.
02/22/2017
Definitely fall scent. Pretty but not really my scent.
12/30/2016
This is a unique fragrance. Love it!
12/29/2016
The smell is amazing
11/11/2016
Really liked how ot was light not too heavy
11/02/2016
I can see how some people would like it but it just wasn't for me I like scents like Black Opium by YSL and Candy by Prada. I gave it a try to just be adventurous it just didn't do it for me
11/02/2016
I really like this one. Light not too heavy.
11/02/2016
Very Nice. My husband liked it as well.
11/02/2016
It smells great. Very subtle. Very sexy. Very woodsy and mysterious.
10/03/2016
I was not a fan of this La Force 11. I love Dolce The One and Light Blue so I was really disappointed in this one... I do not hate it by any means and will wear it just not what I expected.
09/21/2016
It was a nice scent just didnt like it on me.
09/02/2016
This was a very cool, clean and modern scent. Was very light and subtle. Would definitely consider it unisex.
09/01/2016
Ok, a little too "old lady" smelling for me
07/31/2016
I'd smelled this perfume before and remembered I liked it but couldn't remember what it smelled like. When I received it this month, I remembered why I liked it. It's almost like a unisex fragrance so it's a bit on the masculine side but not so much so a woman can't wear it. Glad I picked it this month!
07/05/2016
Wasn't expecting to squirt this and smell like a skunky man. I don't even remember putting this in my que but NEVER again. Didn't like it. I'm shocked cause I usually love everything by Dolce & Gabbana. This is going to be a no from me.
07/02/2016
It's a nice fragrance but a bit too masculine for me.
06/30/2016
This scent is right up my alley! I love spices, woods and amber notes. It's perfect but not a perfume for women who like super sweet, candy like fragrances. This is a woman's fragrance that leans heavily on the masculine side so if you are not into these notes then you may not like this one. I love men's fragrances and this one is feminine enough to be unisex. Don't fully judge it until it settles on your skin completely, although everyone's chemistry is unique, this one is lovely. Great fall fragrance!
06/22/2016
Unfortunately, this is a "no" for me. The fragrance is too strong and smells masculine.
06/07/2016
I wanted to love it because #3 is my all time favorite scent in the world but I don't and that makes me so sad
05/03/2016
I didn't know I had ordered this. It's for a man!
05/03/2016
I love this one! It's light but sexy! One of my faves!!
04/29/2016
Love this fragrance.
04/25/2016
Loved the scent. Doesn't last very long though.
04/07/2016
Loved the apple smell... It mixed well with my natural scent.
04/04/2016
Hated it want to return this
04/01/2016
This came across to me as unisex simply b/c I recalled many different scents when I put this on. It has something in it that reminded me of YSL Pour Homme and Calvin Klein Euphoria for Men (weird, right?), of CK Be and Gap Om, and then of Armani Code and Burberry Brit EDT for women. Can wear to the office or drinks/dinner.
03/31/2016
The sent is very masculine. I like it but don't love it. It lasted the entire day on me with just a couple of sprays, but at the beginning of the day it was too strong. It wasn't my scent.
03/31/2016
This fragrance has grown on me. Wasn't to sure at first but love it! I love Scentbird great way to explore new fragrances
03/31/2016
Love the scent! Would purchase full size!
03/30/2016
The scent doesn't last as long as I like.
03/30/2016
It's a strong smell a little sure does go a long way.. I still did enjoy
03/30/2016
I just whish it was a little sweeter its a little too masculine for my taste.
03/29/2016
It's very masculine
03/29/2016
Love the smell, but it did not last long through out the day.
03/29/2016
YUCK YUCK!!! This doesn't smell like a fragrance for a woman. It's more masculine than anything. I hated it!
03/29/2016
I have loved every scent I have gotten, but this one just wasn't for me. It smelled to sweet to me; maybe like candy? Just not something I usually buy for myself but others might love it. Not to strong or overpowering, just not me.
03/29/2016
Eigh - I could take it or leave it. It's a pleasant scent that has a woodsy spicy base. Just didn't have the sparkle and nose euphoria that makes a perfect scent.
03/24/2016
This was just okay for me, I have two of the other D&G scents that I love, this one is a bit strong for me.
03/18/2016
LOVE IT - spicy, lasts all day, subtle, unisexy
03/15/2016
This is my new signature scent. Unisex, spicy, warm, and invigorating. I love how this works with my chemistry. I was afraid the vanilla would overpower the other notes but that is not the case. It works well with the other notes and I can pick out each one. The silage is perfect and I get many compliments. One spritz lasts nearly all day with the scent lingering on my clothes days later. Absolutely my perfect scent and one I've searched a long time for.
03/15/2016
Very strong scent, more for the fall weather
03/11/2016
Smells like a man scent gross !!
03/02/2016
It smells amazing!!
03/02/2016
I'm very sad to know this is a men's cologne. Not for women. It smells amazing and is great for my husband. It was in the ladies section so I'm confused. This is the reason why in overall I'm giving it a 2 hearts. I wanted the perfume for me.
03/01/2016
Smell was awesome wife loved it on me thanks scent bird keep them coming fast!
03/01/2016
This is a sophisticated fragrance. I would say mature.
03/01/2016
Love Love Love
02/29/2016
I didn't really care for it . It was too strong and masculine for me
02/29/2016
Not for me. Something I would like is on a older women
02/28/2016
I absolutely LOVE IT!!!
02/22/2016
I am not fond of this perfume, when I wear it I find that it smells very floral and very sweet, it does have good longevity and sillage though. I wish I got more of the spicy, cinnamony scent from this!
02/17/2016
This smells so good it made my mouth water and my 8 month old son cuddled me when I put it on. I need a bottle of this
02/04/2016
My favorite scent!
02/03/2016
I like it! Slightly masculine, fresh, slightly sweet. I think this might be best in the warmer months. I find nothing offensive about it and wear it out and about as well as home.
02/02/2016
When I first spray this perfume there is a strong earth-spicy odd smell. However~~as soon as I let this dry down I love it! I actually love it more each time I wear it.
01/20/2016
Very sensual smelling!
01/16/2016
Too manly & strong for me.
01/08/2016
Amazing. Perfectly sexy.
01/05/2016
It was an alright scent. I wasn't particularly blown away with it enough to warrant purchasing a full sized bottle
12/30/2015
This is too strong and mature for my taste. It's definitely a blend of spices, but I can't tell any of them apart. I just don't care for this at all.
12/30/2015
It was OK.. nothing I would buy again.
12/30/2015
It's not my favorite--too strong for me and is a very masculine scent. Not what I was looking for.
12/01/2015
I usually love Dolce perfumes but this one was way too strong.
11/28/2015
This smelled like black licorice on me. I was not a fan...
11/26/2015
It smell so good that I would like to try it again and again. Virginia rodriguez
11/14/2015
Smelled very masculine. Musk and woody notes. Not my preference.
11/06/2015
It's not terrible but with the scent notes it's much more powdery than I expected.
11/03/2015
I didn't really care for this at all. I thought it was going to be more spicy, but it ended up being mostly woody and powdery on me.
10/29/2015
It's spicy and warm, which is great for the fall/winter seasons. However, it doesn't linger very long.
10/29/2015
Very masculine- not my cup of tea
10/20/2015
It reminds me of a very masculine perfume. I would not buy.
09/30/2015
Lots of good ozone without a beachy feel. Not for me, but a nice scent!
09/23/2015
I like it, just not my favorite.
09/22/2015
Goes on strong and fades quickly to a subtle, almost powdery scent. I am currently bouncing back and forth between loving it and wondering if I made a mistake.
09/08/2015
Nice scent I guess...but it doesn't do anything for me.
08/04/2015
Fantastic Scent!! For this perfume is strong yet not overpowering. No one that wasn't in my personal bubble could smell this scent. I also found that with my ph this perfume lasts for roughly 6 to 8 hours.