Dolce & Gabbana
18 La Lune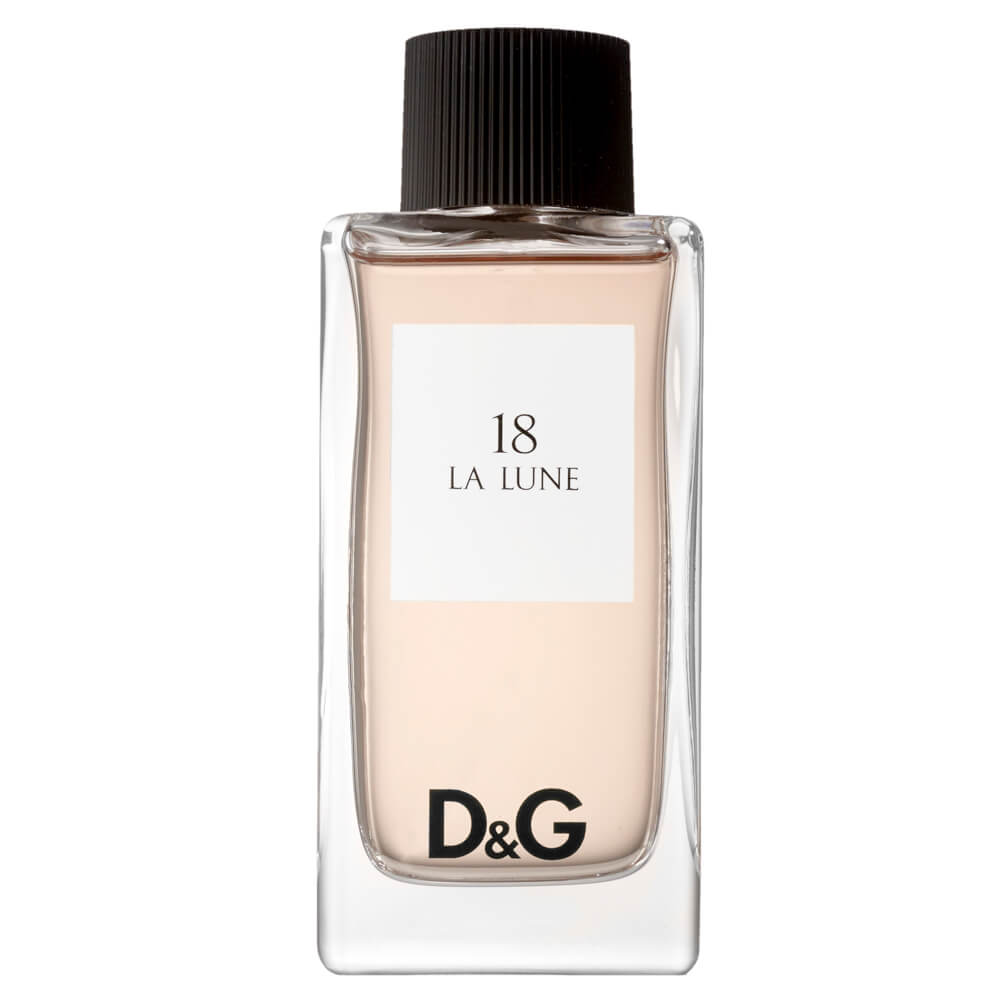 Get a 30-day supply of 18 La Lune
for
$
14.95
Notify me once this scent is available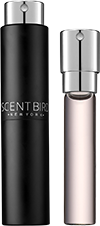 0.27 oz subscription

0.27 oz a la carte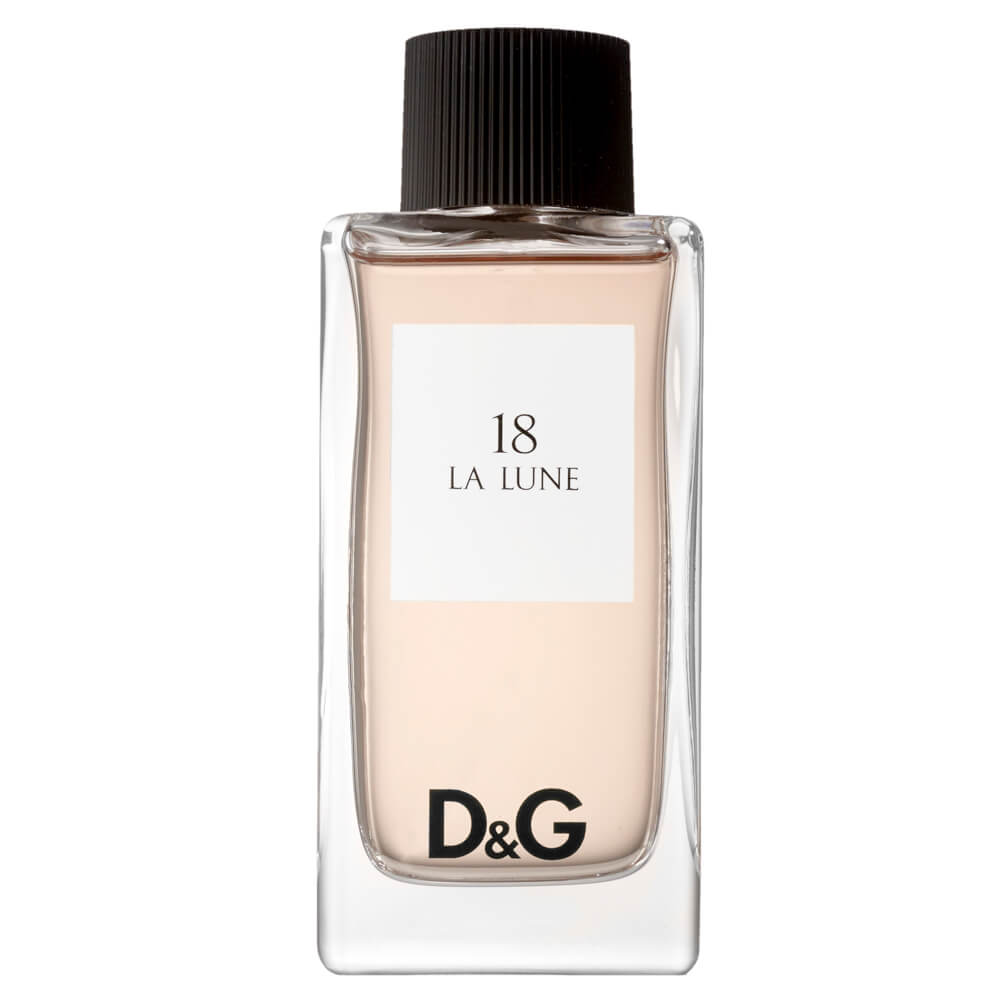 3.3 oz bottle
Share and earn free perfume
Notes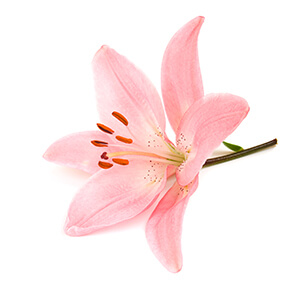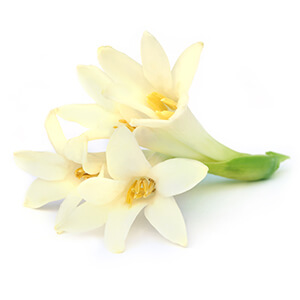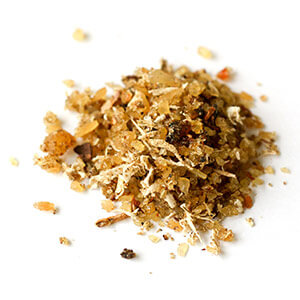 Description
Hypnotizing white florals nestle against an intriguing base of the softest, most exquisite pale leather.
You may also like
18 La Lune by Dolce & Gabbana Reviews
06/23/2017
It was really nice scent.....
06/21/2017
OMG!! By far my favorite scent so far. My husband is in love with this smell. It a light floral smell. Omg so good!!!
06/19/2017
Really like this fragrance. It's a little strong at first but calms down pretty quickly. It doesn't have the best staying power. Seems like like a going out in the evening fragrance. A little spicy and sweet at the same time.
06/15/2017
Great summer scent. Sadly, it has no staying power! Wanted to love it but just meh.
06/15/2017
Not really a fan of the scent.
06/15/2017
beautiful smell.... a couple squirts goes a long way!
06/15/2017
This is a great scent! It is light and not too strong but smells fresh. It is perfect for summer and I was happy to receive it!
06/13/2017
I love this it's light and stays long.
06/10/2017
Too flowery, did not like it.
06/10/2017
Still one of my favorites, beautiful fragrance that stays through the day.
06/05/2017
A little strong and flat.
06/03/2017
Sophisticated, modern, artistic. Something to be worn while sipping champagne at a swanky art gala. Not quite to my personal taste, but a great scent.
06/02/2017
I enjoyed the fragrance!
06/02/2017
Another sweet floral scent, but not too heavy. I prefer less floral but it was ok....
06/02/2017
It was ok, it doesn't last very long. Not my favorite
05/31/2017
I love it nice light scent
05/31/2017
The scent didn't mix well with my body at all. Once I put it on, I never smell it again. I'm very disappointed with this choice.
05/31/2017
I wasn't a fan of this perfume.
05/31/2017
I did not like this scent.
05/30/2017
I didnt like this scent. Also my understand was we got 3 different bottles a month not one . Hopefully the next one smells good
05/29/2017
I didn't like this perfume at first but now it's growing on me. Can't wait for my next one!!
05/29/2017
DON'T DO IT!!! I was super excited to start receiving my new scents because I do like to try new things, however after paying for my service and patiently waiting I still have not received anything. I have emailed to ask where is my product they respond days later and was asked to provide address and email only to still not receive a response or my product....NOT HAPPY!☹
05/27/2017
Fell in love thanks so much
05/27/2017
I like this smell but it's not one of my favorites and also I received this bottle in May I haven't received my June's bottle yet? But I do enjoy this perfume very much
05/27/2017
This is one of the best perfumes I have ever had. It smells amazing! This was the first perfume I got from my subscription and it has set the bar high!
05/27/2017
Never tried 18 la lune dolce and gabbana before but I love it. It smells so good. Can't wait for anouther perfume. ❤️❤️❤️❤️
05/27/2017
Love this scent sweet and woodsy. ... One spray last all day 👌
05/27/2017
I don't think I would have tried this scent without having it beends sent by Scentbird! I love the unique quality of the subtle undertones. This scent has?depth without being overpowering. Great for every day wear!
05/26/2017
Nice smell. A little too floral for me. I like fresh scents more
05/25/2017
Loved the smell - only wished it lasted longer!
05/23/2017
For me this is too strong!
05/19/2017
This is my new favorite. A clean floral smell, not a powdery old lady floral smell.
05/14/2017
It's nice not too overpowering but the smell is a little more mature than what I'm looking for.
05/14/2017
This one has my vote and one of my personal favorites. Love it!
05/11/2017
Love the fragrance but it wears off quickly.
05/11/2017
Nice scent just wish it had better staying power
05/11/2017
Nope, smell makes me gag. Literally.
05/11/2017
Floral notes. Strong scent at first but doesn't last long.
05/11/2017
It is okay for me, but doesn't last very long and is a little overpowering when first applied.
05/11/2017
This perfume smells amazing! It smells like fresh roses. Only downfall is, it doesn't last.
05/11/2017
I thought this smelled amazing! I'm not much for floral smells but everyone around me seem to enjoy. Roses! Roses is what I was told it smelled the most like. Wish it stuck a little better! I would have to squirt several times a day just to get it to stick. That I was disappointed about as it is supposed to be a 30 day supply. Oh well it does smell AMAZING!
05/11/2017
It has a strong floral smell which I don't like but when I appky it I don't feel like the smell is that noticeable which then makes me feel like I don't smell good because the smell doesn't last. I'll try there next scent
05/04/2017
I do like this scent, however, it is overpowering when first applied. It also doesn't last long. I have to reapply part way through the day. I wish the floral notes weren't as strong.
05/03/2017
Love the smell. But wish it last all day
05/03/2017
It smells wonderful! It's more of a darker scent which I love.
05/03/2017
Did not like this at all. Smelled like a old woman's perfume
05/03/2017
I absolutely love this perfume, when I smell it, I'm happy! Aromatherapy at its' finest! I will absolutely purchase this in a larger bottle. Thank you Scentbird!
05/03/2017
I don't want to sound ugly but I cannot stand it it smells awful. It's to powerful and the worst smell I have ever sprayed it is been put back in the container it was shipped in never to be used... the smell caused a sever migraine... sorry
04/29/2017
Honestly, I like the scent, on other people. I'm still a tomboy at heart and this is just way too girly for me.
04/29/2017
I loved the scent, a little stronger then I expected
04/29/2017
Love it, sweet honeysuckle scent, my bf loved it too, but after a couple hours the smell had completely dissipated and that was the biggest letdown
04/29/2017
Smells verrry good! I have received lots of compliments!
04/28/2017
I absolutely love this scent! Clean smelling with a hint of spice. The only issue is that it doesn't last too long. I've resorted to using this after my evening shower before bed; light enough to not be overpowering but still enjoyable as I drift off to sleep.
03/13/2017
Smell was okay but does not last very long.
03/10/2017
sweet and flowery perfect for spring
03/07/2017
I liked the smell. Very feminine and fresh. However, doesn't last more than a couple of hours.
03/07/2017
Love love love the scent it reminds me of flowers. My boyfriend loves how it smells too.
03/06/2017
This scent was not for me. I didn't like this one at all!
03/06/2017
This scent is pretty but I prefer #3
03/06/2017
Smells great love it >>>
03/06/2017
kind of a mature French smell. not my favorite D&G scent
03/06/2017
Very strong at first... but very sexy smell
03/05/2017
smell really good! i like it!! i recommend 100%
03/05/2017
smell really good, i like it!! i recommend 100%
03/05/2017
Loved it. Light and beautiful.
03/05/2017
Love it. Got compliments as soon as I took it out of the package
03/05/2017
Loved the scent but does not last
03/05/2017
I love it this is my new fav. Its very romantic and sweet but not overly
03/05/2017
My favorite love having on Togo! Strong sexy smell!
03/05/2017
My favorite so far!
03/05/2017
Love this. Classy and sophisticated. Fresh and bright with just enough floral notes.
03/03/2017
Love it!! This is definitely one of my favorites..❤❤❤
03/03/2017
I really enjoyed this scent. It did not last long at all in my opinion but I enjoyed it while it lasted.
03/01/2017
Love it!! very lite and sensual. Wear during the day. last about half a day with one spray.
02/22/2017
It's very pretty after it wears for awhile. It has an intense high note when you first put it on that really bothers me, but within an hour of putting it on it mellows out.
02/19/2017
I really like the diversity of this perfume. You can wear it just about anywhere. I alway get compliments when I'm wearing it.
02/06/2017
I absolutely love this fragrance! It's soft, yet stays with you all day.
02/05/2017
Definitely did not like this one, something my Grandma would wear. Smells too floral for me.
02/05/2017
Love it very soft scent
02/04/2017
Pretty, but not my favorite very heavy
02/04/2017
I wasn't a fan, definitely too old of a smell for me
02/03/2017
My son said I smelled like an old lady. This one is not for me!!
02/03/2017
I think it smells like a mens cologne. Not my favorite.
01/31/2017
Adore this scent
01/31/2017
Love the smell...
01/22/2017
Smells like the conditioner you get with box hair dye. Not what I was expecting. It's not a bad scent, just not my absolute favorite.
01/07/2017
Ummmm it's just ok to me. Nothing I would grab for often or finish the bottle soon.
01/07/2017
Very nice scent for the Fall/Winter
01/07/2017
Nice. Only need a little.
01/05/2017
I loved it, and this was my first scent!
01/04/2017
It's not my favorite
01/02/2017
Subtle yet tempting smell. So far Dolce & Gabbana hasn't let me down!
01/01/2017
nice smell but seemed to disappear after a few minutes
12/31/2016
It was way too strong and it did not smell good at all. Pew-yyy!!
12/31/2016
I really love this parfum. It was one I never thought I would like.
12/31/2016
Great smell. My favorite so far
12/31/2016
Lighter and more floral than I'd hoped for
12/25/2016
This has always been one of my fave D&G scents. I wish it were a little longer-lasting but it's perfect for any occasion. Loooove the floral notes.
12/14/2016
I never rate but this by far one of the best I've received. Its soft but elegant enough to use either to work or on a date. For me it lasted a while, if you put a little vaseline on your wrist or neck and then spray it, it will last a very long time. Will buy. For sure
12/04/2016
This scent is very strong not a bad strong but it last. I would definitely recommend this scent.
11/30/2016
Loved it guys followed me asking about my smells
11/25/2016
Love any and all of Dolce & Gabbana sents
11/25/2016
it smells good but not my favorite i like really strong scents and after spraying some on i felt like it only lasted about an hour or less.
11/21/2016
Smell is that of old woman's perfume (sorry) and lacked staying power in which I would say 'Thank God' in this case since the scent is not so pretty to me.
11/20/2016
Very fresh scent but lacked any staying power for me.
11/11/2016
Love this perfume.
11/02/2016
Not my kinda smell. I loved Carolina Herrera CH a couple of months back but I do not see it here to order again?
10/12/2016
Love the new perfume!!!
10/03/2016
its pretty but it doesn't last long. it also has a slighty soapy scent to it.. I'm a big fan of white flowers and tuberose so I was surprised.. I did layer it and found it stronger that way..
09/30/2016
Sooooo amazing!!
09/27/2016
It is a nice soft scent.
09/21/2016
Not my favorite. Its pretty but just not my fave. Too sophisticated for me.
09/20/2016
It's nice, but not really for me.
09/14/2016
I loved it except for the fact that the scent doesn't last very long.
09/05/2016
Absolutely love this smell, very soft and lightly floral. Fresh scent that puts a smile on my face!!
09/02/2016
I wanted to love this, because of the name. It just seemed a little too floral or something?
09/02/2016
love this scent !!!
09/02/2016
Smells really good 😍
08/22/2016
A very light scent. Not bad, but not for me.
08/15/2016
This fragrance is light and close to the skin on me. It is a wonderful fragrance to wear for workouts or casual summer afternoon into evening. I find it very easy to wear.
08/04/2016
It smelled ok. Too floral for my tastes.
08/03/2016
Great, clean scent.
07/31/2016
Nice light fragrance with a hint of mystery
07/31/2016
Lovely scent, perfect for summer!
07/30/2016
It smells soooooo good !!
07/29/2016
Smells beautiful like a rose
07/29/2016
Love this scent it smells so pretty and actually makes you feel pretty
07/23/2016
had a good smell.
07/10/2016
It is a nice fragrance for those who prefer strong musky scents. For me it's a bit overpowering. May be I'll wear it on a very cold day but probably won't purchase it.
07/04/2016
Very nice scent
07/01/2016
Good for an everyday scent, clean
07/01/2016
Super pretty scent! Clean with floral notes, perfect for everyday.
07/01/2016
I loved this perfume! It is sophisticated and great for the office or a night out.
07/01/2016
By far, my favorite of the eight Scentbird shipments have ordered. I even added it back into my cue so I could get another one. Just perfection!
06/30/2016
Unfortunately this perfume was too heavy for me for the daytime. I tried this on a whim and in the end I passed it along to my mother-in-law. She on the other hand enjoys this fragrance.
06/30/2016
I love love love this scent! It goes perfect with my chemistry!
06/30/2016
Deep but lovey scent. Not overpowering.
06/24/2016
The minute I put on this perfume, I was sent back to my high school days when my boyfriend at the time wore Tommy from Tommy Hilfiger. To me, it smells SUPER similar to that, but with a feminine touch and the scent lingers all day. I actually think I would prefer it for a Fall scent rather than a Spring or Summer one.
06/08/2016
Beautiful rich vanilla and floral smell
06/03/2016
I loved this scent! I keep it in my car because I like to use it all day long. It's so unique without being over powering. I use it before the gym, work, dates and whatever else.
05/31/2016
Got this perfume for my girlfriend and she absolutely loved it!
05/10/2016
smelled very fresh and not a heavy or annoying scent. only problem smell blends too quickly.
05/08/2016
Smelled fresh! Wish it lasted longer
04/29/2016
i loves it smelled great lots of compliments
04/23/2016
I do really enjoy this scent, it is very light, but because of that it does not last very long on me. For the price of it - I'm not sure I would purchase the full bottle.
03/29/2016
Gave it away as a little gift...too strong for me...
03/29/2016
love the scent..... but it doesnt last very long.....
03/29/2016
This scent was a bit strong for me. The strong scent isn't extremely long lasting and it mellows to a much mellower, nicer one, but the front smell is enough to give me a headache. I wouldn't use this scent again.
03/29/2016
Love it...smells awesome
03/19/2016
Very nice, clean, light scent. BUT it only lasts about 15 minutes on me. Very odd! I don't remember any perfume ever doing that to me. Totally disappointing since it is a nice scent!
02/05/2016
I don't care for this one at all.
02/02/2016
love this scent!
01/30/2016
This is a nice fragrance; it's a heavy floral. Very similar to Marchesa
01/05/2016
I really like this one. Not overpowering, just right.
12/03/2015
So good but light blue is still my favorite.
11/24/2015
I DO NOT LIKE AT ALL! The smell is terrible in my opinion and it does not linger throughout the day.
11/20/2015
Its nice. No headache for me, that happens a lot. Its nice and casual for everyday and/or before running errands.
11/20/2015
It's nice but once it dries down it leaves like a soapy scent. No headache for me (happens a lot) and this could be a scent you use at work or something to sprits on before running errands.
11/04/2015
Nice perfume but very close to skin,not much sillage.
10/29/2015
I was disappointed with this one. I ADORE D&G L'Imperatrice from the same line (I think it's number 3), and thought this would be different but just as delicious smelling. It's not. It reminds me of a bathroom deodorizer. Probably because it has a powdery drydown. I smelled it everyday for a week thinking it would grow on me. Finally I just gave it away.
09/29/2015
Just "ok". It dries down to a less strong scent, but it didn't wow me at all.
05/29/2015
Sorry for the typo
05/29/2015
"I'm not a lover of tuberose and this scent seems to be a mostly tuberose scent. It's spillage is quite strong, too so it's not a summer scent. I was hoping the candy apple would come through and shine. Sadly, it didn't. Oh, well. On to the next one!"
10/02/2014
"I love the combination of a floral that dries down to a nice musky finish. This is definitely that. However, I feel like the sillage is VERY strong, and after a while, it gave me a headache- only from one spritz on my forearm. So while I like the scent, for me it is too strong. I would probably like it much more in a eau de toilette version."