DKNY
Golden Delicious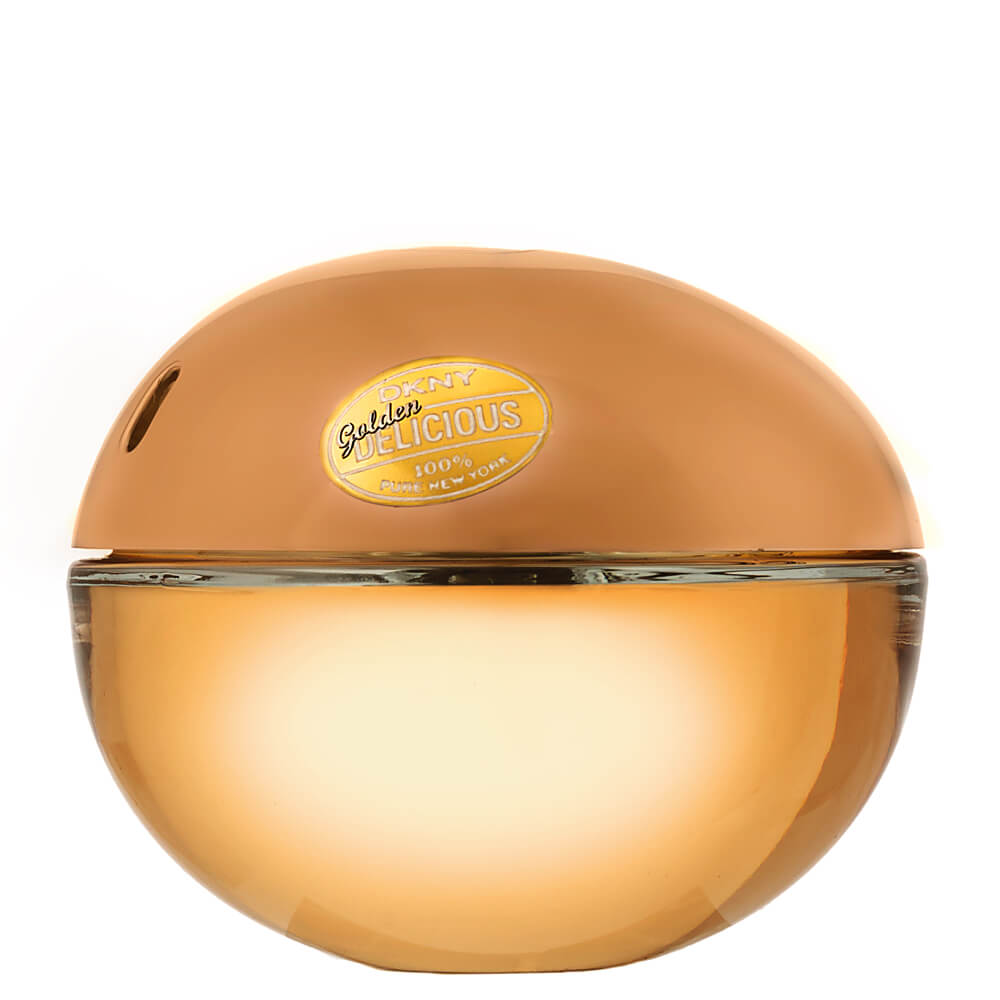 Get a 30-day supply of Golden Delicious
for
$
14.95
Notify me once this scent is available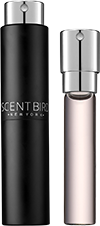 0.27 oz subscription

0.27 oz a la carte
Share and earn free perfume
Notes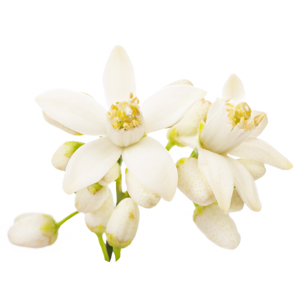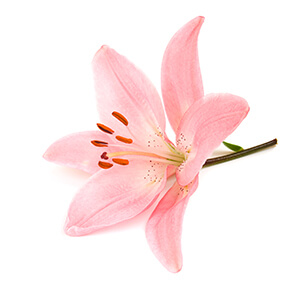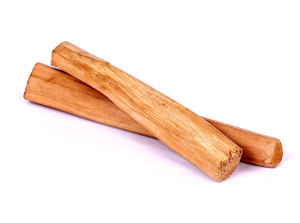 Description
Golden Delicious bursts with Mirabelle plums, juicy, sweet Golden Delicious apples, and a soft spray of orange flower water cascading over a demure bouquet of white rose and Casablanca lily. The dry down adds a sweet, powdery vanilla orchid note to the floral mix, accented by soft musk, muguet, and sandalwood.
You may also like
Golden Delicious description
DKNY's Golden Delicious is all about naked temptation. It starts with the ultimate in sinful symbols: dark Mirabelle plums and Golden Delicious apples, with only a soft spray of orange flower water to convince you its intentions are something other than seductive. And like all temptresses, Golden Delicious knows it has you from the start, so it takes its time in letting these juicy top notes linger, with their weight holding the apples and plums close enough to pick from the tree.
But if the shiny skin of the fruit in the top doesn't turn your head, Golden Delicious has plenty of other tricks up its sleeve to wear you down with. The heart is a deceptively demure blend of white rose and Casablanca lily. The floral touches are sheer and light; a perfect contrast to the fullness of the dark fruit. The bouquet of white flowers in the middle of this perfume is unashamed at being as feminine and romantic as possible, and Golden Delicious delights in tempting you in several different ways, as it dries down. If floral perfumes make you happiest, the rose and lily notes lazily drift and float around your head for ages, before the woody notes in the base make their dry impressions known.
The dry down slyly adds a sweet, powdery vanilla orchid note to the floral mix, and punctuates it with soft musk, muguet and teak wood for a slightly green and delicate ending. A rich, smooth sandalwood round outs Golden Delicious, to remind you of all the juicy sweetness that the fragrance started with.
DKNY's Golden Delicious is a warm and sweetly sexy perfume with a mesmerizingly floral heart that will have your head in the clouds for a good long while, after its sweet, dark fruit and woods lure you into its charms. If you are looking for a white floral that has a sinful side as well, look no further. Golden Delicious is Snow White with a super shiny red apple of her own to show you.
Read more
Golden Delicious by DKNY Reviews
11/08/2017
I liked the way it smelled subtle but sweet. It DID NOT smell like an old lady perfume on my particular skin.
11/07/2017
I did not enjoy this fragrance at all smelled like an old lady scent.
11/02/2017
Not nearly as fruity as I expected. It is definitely strong and needs to be used sparingly
11/02/2017
To flowery. Not my type of scent
10/30/2017
I didn't care for this scent. Too fruity and too sweety for my taste.
10/28/2017
I love its its sweet but not too sweet! I love it way more than Delicious
10/28/2017
I love the scent. I have received positive comments from my friends and Church members. Thanks!
10/24/2017
I so didn't like this scent... to me it didn't have a smell to it. But I did very much enjoy the so delicious scent now that one is great.. that's why I was eager to get this one
10/16/2017
I'm a huge fan of most of the DKNY smells. Although this isn't my favorite, I like the scent. It's not over baring or loud and I love that part! Reminds me of Autum for sure. I probably won't purchase a bottle because Be Delicious already has my heart, but I enjoy this scent!
10/14/2017
My new favorite this was my first month with scentbird and I am in love with the dkny golden delicious alredayvwent ahead to ordered a full size one
10/12/2017
Love love love ❤️. I am an avid be delicious wearer. Which is why I joined scentbird. I wanted to try the other scents prior to buying them. This one doesn't disappoint! I do believe I am hooked once again.
10/04/2017
I like the original Be Delicious better as this one has a musk note in the dry down that I don't care for. Still a pretty fragrance.
10/03/2017
It reminds me of my grandmother.
10/02/2017
Smells clean and fresh. Fruity and floral. Reminds me of the end of summer when Autumn is about to begin. It's nice.
09/29/2017
This one is delicious just like the name. You can smell the warm candy appleness. It is mellow and sweet and I love it!!
09/19/2017
I previously owned a bottle of this fragrance and I'm totally in love with it. The scent isn't too loud yet it isn't mild either. You get hit with the apple and once the oils settle into your skin out come the lovely woody fragrance. This scent is durable, unfortunately I received a damaged vial of this perfume as my first order and the scent even after washing my hands remained on. It's a truly must have perfume.
08/28/2017
Loved it especially when it came with a red case and the scent is so intoxicating I can't wait to wear just to smell it.
08/18/2017
I get so many compliments when I wear this fragrance. It isn't too sweet and is very feminine. I plan to order a full size of this. This is an every day scent.
08/18/2017
A little too floral on my skin but I couldnt remember which dkny apple i liked
08/11/2017
I usually like bold scents but I loved this. It was light enough for the office but still flirty for date night. I will definitely keep this in rotation.
08/09/2017
I love most of the scents in the DKNY line. Crisp, refreshing, light scent. Can be worn daily and for any occasion.
08/08/2017
Golden delicious is beautifully seated still I wish its fragrance would linger for a while longer. Love it...
08/07/2017
I like this one. its a very soft floral fragrance.
07/31/2017
My fave I love it, So soft
07/12/2017
Smells amazing! Will purchase full bottle.
07/10/2017
Loved it, will definitely purchase a full bottle of this.
07/06/2017
It smells delicious, fresh and smooth but it fades too fast. Im a huge fan of DKNY fragances
07/05/2017
Loved this scent! Light and fresh. Scent lasts all day
07/05/2017
Love this clean smell.
07/05/2017
This is my new favorite scent. It's perfect, I ordered a couple of the other so delicious dkny scents to try
07/04/2017
I love this perfume. It's a light perfume that can be worn day or night. You can't go wrong with the DKNY Delicious line.
06/28/2017
Be delicious has always been of my favorite lines. I lean more towards darker fruit and floral scents. This scent is perfect, would definatly buy it!
06/24/2017
I absolutely love this fragrance. It has a luxurious aroma of a floral-fruity scent. I'm not usually one to like this combination; but, definitely a must buy.
06/20/2017
This was my first perfume that I got from Scentbird and I loved it. I would definitely purchase this scent.
06/18/2017
It wasn't bad and it wasn't fantastic. Kind of forgettable to be honest. I wore the scent for a couple days then started wearing something else. Nothing really stood out. I'll have to try again but i doubt I'll purchase the full bottle.
06/12/2017
I loved this!!!
06/11/2017
This is one of my favorites.
06/10/2017
Its a nice and fresh. Loved it as soon as i smelled it.
06/10/2017
I really liked this one. It was not overwhelming but the scent lingered throughout the day.
06/10/2017
I loved this one! It was like not crazy overwhelming but it was enough for me to love the smell! I mean it wasn't subtle by anymeans but it wasn't too crazy for me either. I typically love DKNY though!
06/09/2017
I really like this perfume! It has a very sweet/floral scent that lingers. I wore it to work today(office) and I felt like it wasnt too overpowering. I also really like how it has a clean base scent. Its a clean floral perfume that I want to wear again and again!
06/08/2017
I honestly did not like this scent, its too soapy-sweet, Additionally, it fades completely within an hour.
06/05/2017
I did not love this scent. It's smells nice it's just not my favorite. It smells of sweet sweet apples. It was a little too powdery sweet for me.
06/04/2017
I love it! I have tried the other two and couldn't wait for this one. Another amazing scent to add to my list of favorites
06/02/2017
I have enjoyed this fragrance. This fragrance smells so good. I would recommend this fragrance, it's refreshing.
06/02/2017
I really love this smell! It lighted and more delicate than the DKNY Be Delicious. Smell hold nicely for hours and hours. So far my hubby's favorite choice.
06/02/2017
I haven't received it yet
06/02/2017
https://cdn.scentbird.com/assets/subscription/close-0b6f2461aea8377e767e942f1503c7b3.svg
06/02/2017
Not one of my favorites. It was not for me
06/02/2017
The scent drove my hubby wild it enticed his senses and made him want to cuddle closer to me! Ladies if you love perfumes I highly recommend this product! It's like a natural pheromone that will entice any man or woman lol
06/01/2017
Once this warms on the skin has a soft smell that's not too strong. Didn't smell fruity like I expected but was nice.
05/31/2017
I love this scent.
05/31/2017
NO where close to what i expected... Initially i liked after spraying but on my skin, the middle and under notes over powered.I'm not a big fan at all of "frilly flower scents"
05/29/2017
Very sexy aroma receiving sooo many compliments love this scent
05/27/2017
Love it!! My first and it's awesome... can't wait for next one.... any friend gonna try ... message me.. and I refer you... we both get one free!!!!
05/27/2017
Very light and amazing..first perfume ...i love it
05/27/2017
This fragrance is light and refreshing. I would definitely recommend it for other people
05/24/2017
This was my first fragrance with scent bird and i love it. Very sexy and lasting!
05/18/2017
This was my first scentbird. I liked it, but I'm not in love with this fragrance. I prefer the Be Delicious (?), green one, by DKNY instead. I don't feel like this scent lasts very long on me, and it was too strong to spray more than 2 spritzes.
05/17/2017
This fragrance smells amazing
05/16/2017
I love my scent bird. This is my first bottle/scent. Golden delicious. Wow. It's an awesome fragrance. Not to strong or weak. It's just right. Thank you scent bird for an awesome sample. I must buy a bottle. 💕
05/16/2017
I really liked this scent! It lasts all day. At first I was a bit worried it was going to be to strong. It does go on strong but evens out and smells amazing all day long! Even my daughter keeps sneaking some.
05/11/2017
Absolutely love this fragrance. It's floral but not overwhelming and I little goes a long way. Everyone that smells it loves it.
05/11/2017
Love the smell of this perfume but it doesn't last long. The smell is gone within the hour and you have to keep replying back on. I like a perfume that you spray once, smells beautiful and last most or all day long! This perfume just didn't do this all! So will not plan on buying this one!!
05/11/2017
I honor my grandma by wearing it. It is light but lasts. I get complements every time I wear it.
05/11/2017
This was one of my grandma's favorite scents. I honor her by wearing it.
05/11/2017
I like the scent of it :)
05/11/2017
I received DKNY Golden Delicious for my first monthly choice. I love it! I really like the idea of getting a new scent every month at an affordable price.
05/05/2017
Doesn't last at all
05/05/2017
Love this scent but it doesn't really last that long
04/24/2017
I love this scent but it doesn't last very long
03/12/2017
Very good scent
03/09/2017
Didn't care for it. I like the green apple is my favorite
03/05/2017
Like the sent doesn't last very long though
03/05/2017
Not a very strong scent, but it has staying power
03/03/2017
Didn't care for it.
03/01/2017
Love this scent!! Fresh and clean.
02/22/2017
This scent is perfectly named. It does smell golden and delicious. Very flirty and sexy.
02/07/2017
I got tons of compliments both at work and from my boyfriend about this scent! It is a feminine, crisp and bold scent that at first seems overwhelming but dries down quickly to a nice mixture of red apple, white floral and a sort of champagne kind of smell.
02/05/2017
This is a nice scent, but it just doesn't work for me.
02/04/2017
Light, delicate, lasting
02/04/2017
This is a nice warm scent.
02/04/2017
Delicious scent- very good for work. Not overpowering and clean.
02/03/2017
Great Fragrance
02/03/2017
nice, not my favorite, but really pretty.
02/03/2017
I love this scent. I have used the Be Delicious perfume, but I was not sure about this one. I am so glad I put this in my queue. It is fun and flirty enough to be worn out shopping with friends and professional enough to be worn to work. I will probably be ordering a full size bottle. Thanks Scentbird!!!
01/29/2017
Smells matronly
01/04/2017
Really nice scent, goes very well w me!
01/03/2017
This is one of my favorite this,to me,Had an innocent vibe...it fades wonderful.
01/03/2017
I absolutely love this scent
01/03/2017
i love this smell for sure, very sensual and fresh.
01/02/2017
Light and sweet scent. Perfect for daytime wear
12/31/2016
love this scent can't stop spraying it my family loves it too it smells so elegant
12/30/2016
I do not care for this perfume. I do not smell any apple at all. Very powcwery
12/07/2016
smells like an old lady soap to me.
12/02/2016
Love Love the small it's like a warm cozy day by the fireplace gotta try it you will fall in Love too!!!!!!!❤
12/02/2016
I freaking love this.
12/01/2016
it the smell is fresh and can be worn daytime or night . its a sexy fragrance
11/30/2016
I absolutely love this perfume!
11/29/2016
I didn't like this one at all. I couldn't detect any apple. All I could smell is flowers. I didn't give it a chance to soften or sweeten because I was so put off by the strong scent of soap and flowers. My mom seemed to like it which I thought was odd since no perfume she owns smells this strongly floral. Even though I'm disappointed in the scent, I'm glad my $15 isn't going to waste since my sweet mom likes the perfume!
11/24/2016
Autumn notes blend well. Golden delicious is an appropriate name.
11/19/2016
Smells wonderful! Compared to the others, it's definitely a little more mute than the others and it doesn't stay super long, but definitely still a good office/spring perfume.
11/07/2016
Loved it smelled fantastic....
11/02/2016
Love this scent!!
11/02/2016
A little stronger than I remembered but I like it. Nice autumn notes. Smells clean.
11/02/2016
Light fresh scent
11/01/2016
I never received my golden delicious very upset it said it was delivered. But i never got it. And it was taken out oc my account. I have been trying to get ahold of someone and nothing yet.
10/19/2016
This is one of my favorites! its sweet, clean & fresh, almost reminds me of the original herbal essence shampoo. repeat purchase for me.
10/07/2016
I LOVE this smell!! Seems like more of an evening perfume but you can definitely wear it during the day
09/24/2016
Not as sweet as Be Delicious but very nice. Kinda strong. My new fave scent
09/24/2016
This is one of my favorite scents. It's warmer than Be Delicious, yet still sweet and fresh. I always try to have some of this on hand.
09/09/2016
DKNY Golden Delicious is a very flirty, fresh fragrance that is appropriate everywhere!
09/04/2016
Didn't care for this too much
09/03/2016
I love this fragrance. It smells sweet and fresh.
09/02/2016
LOVE this scent! It's deliciously fruity and floral.
09/02/2016
Not my favorite.
09/01/2016
This had a nice rich scent and lasted most of the day.
08/31/2016
Love this! Another winner by DKNY...
08/24/2016
This one is a tad more sophisticated than the other be delicious scents, buts it's still fruity and fresh, very clean too. Really like it.
08/08/2016
I absolutely love it!!! Love love love it!!
08/04/2016
It's not nearly as fruity and sweet as I expected. Pleasant but not memorable.
08/02/2016
IT SMELLS DELICIOUS!!!!!
08/02/2016
OMG... I love DKNY Envy and had never seen this one so I was like let's try it. I'm so glad I did... The smell is wonderful... Its sexy enough for date night or perfect for everybody wear... The mister just said Hrs Boing to order me a Big bottle bc this is his new fave...
08/01/2016
I really like this one. It's sweet, feminine, fruity, but not over powering. Just right!
07/31/2016
I didn't care for this scent
07/31/2016
Unfortunately I never got it. I moved and I did update my address last month when I moved into my new house in June and I got my June perfume but for some reason when I just checked my shipping address it was my old address on Carolina street. I say the the shipment as undeliverable so I guess it will be coming back to you.
07/30/2016
Love love this month's scent <3
07/30/2016
I love this perfume
07/30/2016
Very nice fruity smell. Playful and fun.
07/29/2016
Not as sweet as I thought would be
07/29/2016
Very sweet smelling on. You can definitely pick up the apple notes.
07/24/2016
Fresh and fruity with a touch floral! It was a little sweeter than I was expecting, but it does tone down on my skin. Very pleased!
07/02/2016
This perfume smells just beautiful, it is a very light scent that stays with you all day.
07/02/2016
Oh my gosh! Another strong fruity grapefruit scent. Once you've smelled one, you've smelled them all! Why do all fruity scents smell a like? I was so disappointed, I was looking for something warm and sweet. After all the name of the scent is golden delicious.
06/23/2016
got this and not too impressed! very boring
06/08/2016
It's a wonderful summer scent! Very much enjoy this scent!
06/08/2016
Its OK, wasnt too impressed. The original Delicious is still the best!
05/29/2016
one of my faves
05/29/2016
Did not like this one.
05/18/2016
Love this perfume. Instantly makes me think of summer time.
05/05/2016
Imagine eating a golden delicious apple in a floral shop. This perfume starts off with a sweet note of apple mixed with a delicate blend of floral. It starts out strong but settles tends to even out during the day. Long lasting. This will be one of my all time favorites.
04/06/2016
I do like this scent, but its a bit on the sweeter side. It is more of a fall scent for me!
04/03/2016
Sweet, fresh, beautiful! It's a bit much at first but after it settles, lovely!
03/31/2016
Not to my taste.
03/31/2016
I really like this one better than the last one! It last all day..... A wear it any time day or night.... Starts off kind of strong but settles into a sweet softer smell and then goes into a warm smell at the last of it
03/31/2016
Smells amazing!
03/30/2016
Great choice!glad I chose it
03/30/2016
This is a nice fragrance, still checking on it' s staying power.
03/30/2016
It's nice...smells like flowers. One spray is enough and lasts all day. Not something I would have bought, but I do like it.
03/30/2016
This scent is more powdery and floral than I expected. The scent lasts about a half day before I have to reapply. I would describe this perfume as an 'Easter brunch' scent.
03/30/2016
Lovely scent perfect for everyday!
03/30/2016
I love this scent.
03/29/2016
I agree wish scent lasted all day. But I love it
03/29/2016
Fragrance was labeled incorrectly & what I received a different one that I did not liked
03/29/2016
Love it. Wish the scent lingered longer. Felt like I needed to reapply constantly.
03/29/2016
This smells amazing... I was always scared to try this perfume because I have horrible allergies but it wasn't too strong and smelled amazing. .. received tons of compliments
03/28/2016
Old lady smell
03/24/2016
This perfume has some great reviews. Which is why I picked it but its just not for me. It smells like something older women would wear. Definitely not like her other perfumes.
03/23/2016
I LOVE this scent! Very nice, floral. I would have given it 5 hearts but for the fact that, at least to me, it doesn't have any staying power. I find I have to refresh it after a few hours. To smell like this is worth it. But for the price of a full size..., I would expect it to stay around a little longer.
03/21/2016
Strong, sweet floral, with some spice. I love it! So glad I tried it.
03/16/2016
Not a fan of this one, really like DKNY Be Delicious ( the green apple bottle ) so much more. This is too strong, it's overwhelming.
03/09/2016
I really tried to like this perfume... But it smells very strong. Almost old lady smelling. I could not wear it... I usually like DKNY scents but this was not for me.
03/07/2016
Great! Smells amazing
03/04/2016
not my favorite
03/02/2016
Wonderful fresh scent
03/02/2016
loved the first month of subscription
03/02/2016
I thought I would love this scent because I love golden delicious apples but I wasen't a fan although I did received compliments on the scent, just wasent for me.
03/01/2016
I love this scent!!
02/29/2016
I didn't receive this fragrance, I received the wrong one which I didn't like
02/29/2016
I was not sure of this scent when I first tried it own. However this smell is mellow and after a few minutes its a great fragrance. I am looking forward to the other DKNY scents. I ma very impressed with the size of the sample and in love with my sprayer.
02/29/2016
I love this scent. It is light and I love all DKNY perfumes
02/28/2016
Nice not be heavy
02/11/2016
It was the perfect perfume to wear everyday;no matter where you are going.
02/07/2016
Probably my favorite scent that I've tried from Scentbird. It's a great everyday scent that can easily be worn at night. I love how long it lasts!
02/07/2016
I love the way it smells
02/05/2016
Love it, and my boyfriend loves it too!
02/03/2016
Wonderful scent. I personally think this one is the best between green apple be delicious and red
02/03/2016
i think it smells good i wear it every day.it defently was worth trying.
02/02/2016
I really like the scent goes nice with my body chemistry
02/02/2016
I just love all DKNY perfumes!
02/02/2016
I love this scent. It's sexy and sophisticated, perfect for a date night.
02/02/2016
I am so in love with this perfume. The only down fall is that the scent doesnt last long :/ but other than that ... I love it!
02/02/2016
love the smell
02/02/2016
I liked it. It's sweet but not too sweet. Didn't fade away fast. Classy scent.
02/02/2016
Golden delicious was nice..kind of floral which i dont usually like but it was crisp.. Nice for the cool weather.
02/01/2016
Love the scent, have not been let down by any DKNY fragrances yet
02/01/2016
Nice fragrance. I like be delicious better. Not my favorite. Does have really goo dry notes. I smell slight floral smell and small
02/01/2016
This perfume makes me happy! It smells fresh and energetic. It has a slight floral smell but not overpowering.
01/06/2016
Smells preeeeetty gooood.
01/02/2016
I really liked Be Deliciious, but not Golden Delicious. I just don't care for the smell. The bottom note is not too bad.
12/30/2015
I truly trul love this it lasts all day
12/30/2015
Old Lady to the max
12/30/2015
Love this perfume, it is a little strong but I love the scent.
12/29/2015
smells amazing
12/29/2015
It's ok. I'd definitely wear it every now and then. It's not my favorite.
12/05/2015
So far one of my faves!!
11/25/2015
Light, fresh, and pretty is what I feel whenever I spritz this on. Great for the office and for the day. However it fades after a few hours.
11/25/2015
Loved this scent, definitely one I will buy!
11/15/2015
Another fav! Not as fruity as be delicious. I'd say more of a day date time perfume.
11/15/2015
Absolutely love this scent! I find it very light and daytime appropriate, not too sweet or floral. One of my favorites so far!
11/02/2015
Great fall scent, not too heavy. Has a fresh smell.
10/23/2015
Love this! One of my all time favorites along with DKNY's Cashmere Mist. Wonderful as an end of summer/fall fragrance! Highly recommend.
10/12/2015
Great just like the original DKNY Be Delicious, nice and subtle.
09/30/2015
LOVE!!! LOVE!!! LOVE!!!
09/30/2015
UPDATE the perfume I reviewed was comparing the golden delicious perfume to Be delicious lotion. My bad. I still like the scent of Be Delicious lotion better than golden delicious perfume. Stay tuned for my review of Be Delicious in a few months.
09/30/2015
UPDATE. the perfume I reviews
09/30/2015
Ok. I had lotion samples that were fantastic: feminine and fruity without being to sweet. A crisp apple. The cologne didn't replicate my experience with the lotion. Still nice but if I were to buy I would purchase the lotion. Hey. There is a thought. Scentbird for lotions, scrubs, and powders! Sign me up. We need more powder options in my opinion. Just good manners to wear powder👸🏼
09/30/2015
This scent is amazing! It's not too fruity, it has a more sophisticated twist to the apple scent. This is one of my favorites to wear.
09/29/2015
This was my signature scent back in highschool, I absolutely loved it. I loved the way it wears on my skin, it lasts a long time. Its one of those perfumes that doesn't get overwhelming if you spray too much of it on, or if you keep touching up later on in the day. I would get compliments on how I smelled when I wore this, and my boyfriend at the time loved how it smelled also. I find that is is a nice 'golden' fruity scent, but in a way that layered with the light floral scent this doesn't smell over the top. This is definitely a scent that is very versatile when it comes to age. It doesn't smell like something a child or teenager would wear, but it also doesn't too adult.
09/29/2015
Did not like at all.