Diesel
Fuel For Life Homme EDT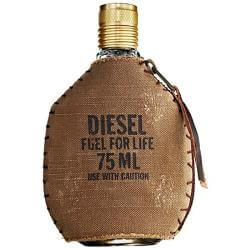 Get a 30-day supply of Fuel For Life Homme EDT
for
$
14.95
Notify me once this scent is available
Share and earn free perfume
Notes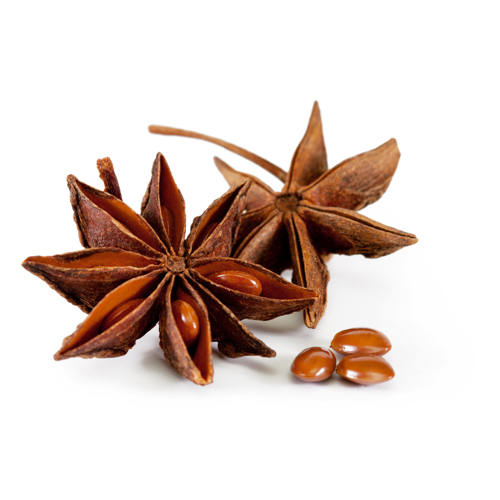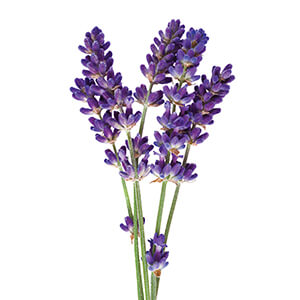 Description
Are you alive? Experience Fuel for Life Men, the fragrance by Diesel. The energy potion for him. Like a mythical elixir, Fuel for Life Men is a sexy and energetic potion that has the power to bring life to its fullest potential. It teases the nose with clarity and modernity yet maintains a classic and sophisticated masculinity.
You may also like
Fuel For Life Homme EDT by Diesel Reviews
12/05/2016
Smells great! Decent amount.
12/05/2016
Absolutely love this for an every day wear.
12/04/2016
Love this scent
12/03/2016
I loved this scent!!! It was refreshing, uplifting, and a turn on all in one!
12/03/2016
Amazing everyday cologne!!!
12/03/2016
Wonderful scent!
12/03/2016
A very manly scent
12/02/2016
Extremely long lasting scent!
12/02/2016
Nice manly scent. My hubby loves it, and apparently so do many other people who smell him. Lol. He gets complimented on it every time he wears it. Will definitely get this one again!!
12/02/2016
I've always loved the way this Cologne smells.
12/01/2016
Anytime I put this on, my fiancé goes nuts. Love this scent. It's a must have.
11/29/2016
Absolutely loved this!
11/22/2016
Nice for warm weather
11/21/2016
Loved it! Nice clean scent and not too strong.
11/08/2016
My wife approved it!
11/07/2016
Love this cologne and it's not overly powerful, I 100% recommend.
11/05/2016
My boyfriend and I both enjoyed this scent, especially when he put it on. Masculine with a soft scentissue.
11/04/2016
Smells really good!!!!
11/04/2016
Love this scent. I haven't had it for a while and I missed it so much!
11/04/2016
Very likable! At first I was skeptical because it smelled very sweet, but it mellows out to be a crowd pleaser!
11/02/2016
Favorite so far
11/02/2016
This stuff smells great
11/02/2016
It's pretty good and I like how long it lasts. I don't like how some time it smells like soap.
11/02/2016
It's just ok definitely not my favorite.
11/02/2016
I never received this
11/02/2016
This is a great scent that lasts long. Would wear on a date or a night out
11/02/2016
Great scent. Doesn't smell the best when in the bottle but mixed with my scent it smells wonderful.
11/02/2016
have not received not a good start on the first month didn't have any problem getting their money tho
11/01/2016
New favorite great scent.
11/01/2016
This stuff is amazing.....great scent that last all day.
11/01/2016
I love this cologne! My gf loves it even more than i do!
10/31/2016
My cologne came when they said it would. I received the one I selected. So far all is well, I will refer this company to my family and friends. Thanks ScentBird!!
10/31/2016
This stuff is awesome has a lasting fresh scent! Definitely recommend!
10/31/2016
I remember the first time I found this Cologne. It was the most attractive smell in a Cologne I had found in a while. I have had the hardest time locating this scent until now and I am just as pleased with its scent as day one. Anxiously awaited and pleasantly received. Thank you.
10/26/2016
Highly recommended! This cologne is pleasant to smell, yet not overpowering. Would be a good wear in any situation. My new favorite!
10/17/2016
Awesome scent. It's present without being over powering (so long as u don't bathe in it) and it does have lasting power as well.
10/09/2016
This is my signature scent. It's masculine and breeds of confidence. I like to wear this mostly when I go out for the night. The smell lasts 12 hours plus.
10/04/2016
it has a very pleasant and robust smell
10/04/2016
Love it!k very satisfied with this product!!
10/04/2016
One of my favorite. I always get complimented on it.
10/04/2016
It's a bit too sweet for me.
10/04/2016
Great lasting scent
10/04/2016
One of my all-time favs
09/30/2016
One of my favorite colognes! Lasts all day, has a great clean smell and left me wanting an entire bottle.
09/30/2016
I love this bottle of cologne
09/29/2016
It smells so good. Its on my queue for the next couple months!
09/24/2016
this is my favorite scent right now! I love how it adapts to my body's chemistry. smells clean (but not that air freshener type). follow me: it smells like wearing a crisp white button up, navy blue blazer with gold buttons, distressed skinny jeans, and a bright, chunky heel with your hair perfectly styled. lol i hope that allows you to see my vision
09/18/2016
Smells good.. I like the fresh smell it's a little spicy but has an overall warm smell to it it will be good for night or winter... Not sure that I will buy it but I will enjoy in small doses
09/13/2016
Yuk ! Garbage!!! let me try this again I hate this cologne it is garbage I did not use any L words in my thoughts when I originally completed this show and smell dammit what is wrong with you people ??!!!
09/11/2016
Not for me. Unique, maybe a little too masculine for my taste.
09/07/2016
Love it. Always have!
09/05/2016
i enjoyed the smell, not sure how to describe it other than i feel its more of a romantic date type of smell. its not a citrus but its not as heavy as chrome.
09/03/2016
Amazing. Sutrle tones, but very unique and long lasting.
09/03/2016
i never got the product
09/02/2016
I did not receive yet
09/02/2016
Love this Cologne.
09/01/2016
Loved the fresh smell and clean subtle scent it leaves beyond, legend.
09/01/2016
It was everything that I thought it would have been. Got a lot of compliments on it whenever I wore it .
08/31/2016
Love, love, love this fragrance!
08/31/2016
Clean and refreshing
08/31/2016
Not a fan of this cologne, it smelled way too feminine for me. A slight waste of money since I'm never going to use it.
08/31/2016
I didn't like this sent at all
08/30/2016
smells wonderful love it
08/29/2016
Pretty damn good tbh
08/05/2016
Smells awesome !!
08/05/2016
Didn't receive it.
08/04/2016
I like it, but wish they had the spirit version.
07/31/2016
Got this for my husband . it smells great ...
07/31/2016
Awesome cologne!!
07/31/2016
At first I didn't like it too much but it grew on me... It's very sweet && woodsy, it's a great smelling scent!
07/29/2016
Great scent, wore it every day for the entire month. Loved it.
07/07/2016
smells really good. hubby loves it.
07/04/2016
Not too strong and not weak, very crisp smell with a calm hint of citrus.
07/02/2016
i love it smells manley.and lasts all day
07/02/2016
Absolutely love it!
07/02/2016
Not bad...is a clean scent, I felt it went away too quickly (still lasted for like 3 to 4 hours...6 or 7 is ideal)
07/02/2016
The scent softens as you wear it and is subtle and not overwhelming
06/30/2016
It's great I can't wait for the next bottle and the ladies love the scent. A great way to smell awesome without breaking the bank. 💯💯💯
06/04/2016
Nice manly smell
06/02/2016
Lasts all day, but still a light scent.
05/31/2016
This is my favorite scent
05/29/2016
I love this perfume or cologne. It smells nice and it stay with you all day. Love it.
05/19/2016
Pretty good once the sweet top notes go away. Then it's woodsy-fresh.
05/06/2016
The scent was great. I'm really a big fan. It has a nice long lasting scent, not over powering at all. Nice and fresh.
05/05/2016
My favorite one so far.
05/01/2016
Fresh and lingered a long time, which is good, but a little "too clean" of a scent for me.
04/06/2016
Awesome scent! A new fave
03/30/2016
Nice bold scent.
03/29/2016
It is a awesome scent would by a bottle of this !!!
03/08/2016
good light scent
03/03/2016
Great scent, a little on the sweet side which is nice
02/22/2016
Sweet and clean. I like it for around the office.
02/21/2016
I used to use this one, it's nice, almost all of the fuel for life lines smell nice. The only problem I have is that sometime I get it and it doesn't stay on like it used to...so...beware of fakes :/
02/06/2016
one of my favorites. upgraded to full size within a week.
02/04/2016
It's better than I expected And is long lasting
02/02/2016
Nice Fresh, Clean scent!
02/02/2016
i love this smell!!
02/02/2016
Great cologne for men
02/02/2016
It's not bad, it just doesn't smell amazing. A little bland, and I feel like it wares off quicker.
02/02/2016
defiantly a classic
01/01/2016
I loved this scent. Very stong and noticeable. When you walk into a room people start to take note on the smell in the room and will flock towards you
12/30/2015
Very sweet fragrance, seems overpowering at first but more sublte as day goes on. More preferred for a night out than around the office.
12/30/2015
Not as long lasting as I would have liked it to be. Smells good just isn't a lasting scent on me.
12/21/2015
such a nice scent for a man. I bought this for my boyfriend and it lasts very long. A nice spicey woodsy scent perfect for everyday!
12/18/2015
I usually like deeper scents, but this one is pretty good!
12/08/2015
it was an ok scent it was to much on the musk side for me
12/04/2015
real good like it a lot
12/03/2015
LOVE THIS SCENT!
11/13/2015
Definitely different in a good way .Would recommend more in the winter than summer as it is bold and commanding. Ladies loved it enough most had to get a second sniff and plenty of compliment s
11/05/2015
Smells real good & real masculine & the smells last & strong
10/30/2015
it is a nice crisp scent
10/30/2015
Tough to rate, seemed like it had a different scent everytime I put it on.
10/06/2015
I wasn't a huge fan of this one.
09/30/2015
Love my first order. Simple, easy and convenient.
09/29/2015
Sweet. Two sprays brings a strong scent for the first hour. You still get whiffs throughout the workday. 6'2 280lb retail maintenance. I like it. Others i like. John Varvatos, Calvin Klien Eternity, Dolce &Gabbana The One
09/29/2015
This sent has been around for a while but it is still one of my favs