David Yurman
Fresh Essence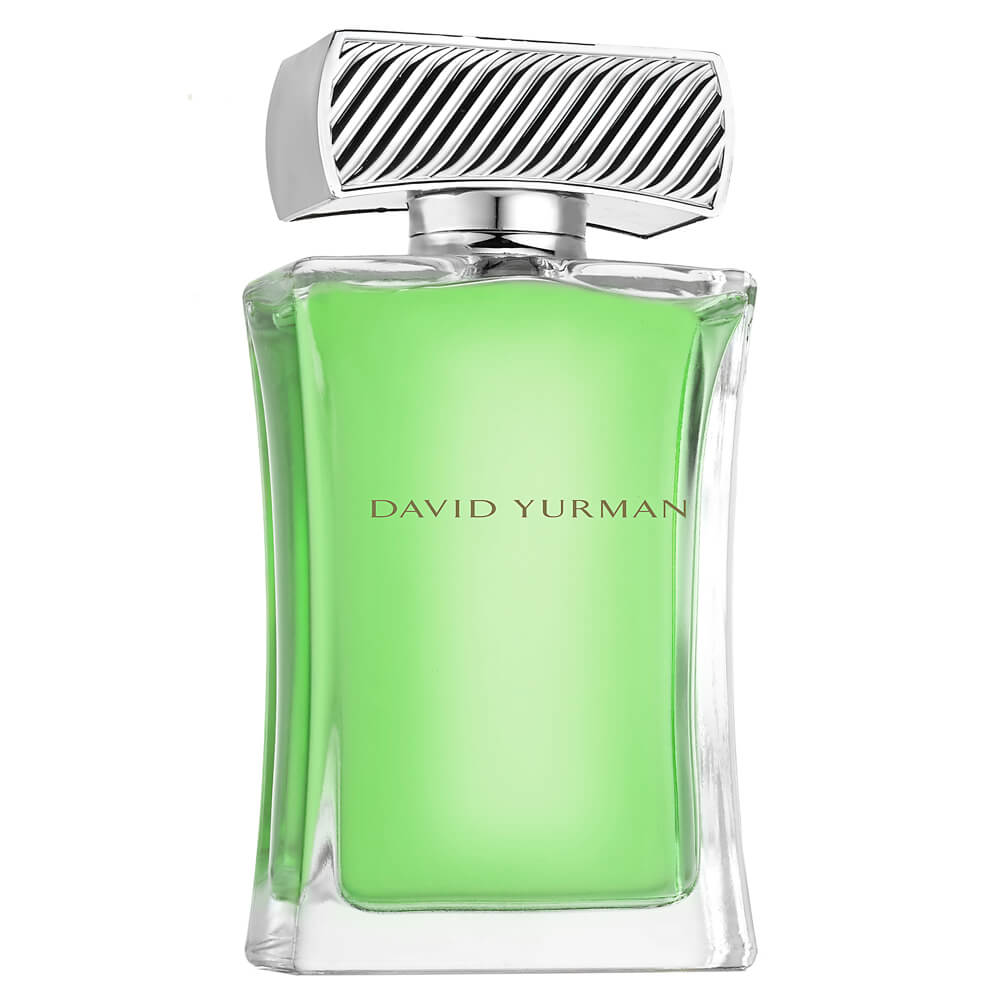 Get a 30-day supply of Fresh Essence
for
$
14.95
Notify me once this scent is available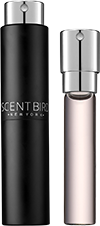 0.27 oz subscription

0.27 oz a la carte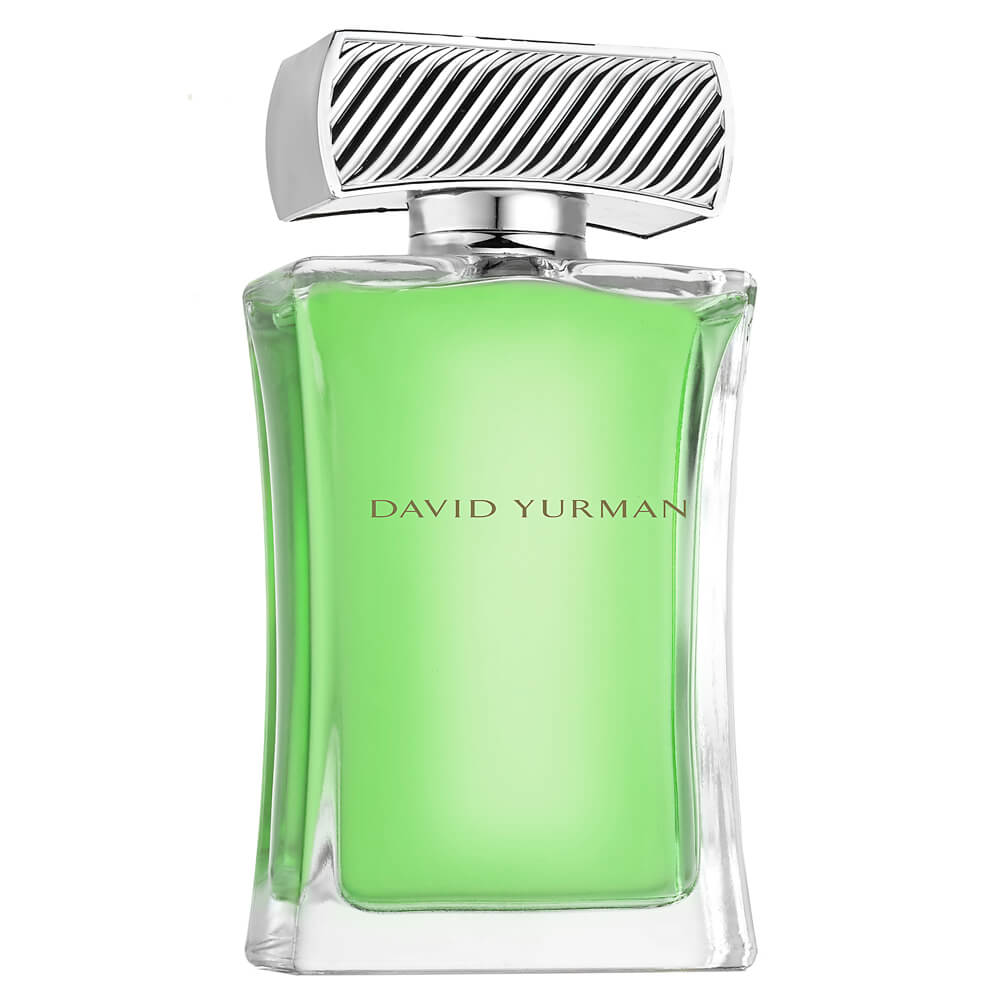 3.4 oz bottle
Share and earn free perfume
Notes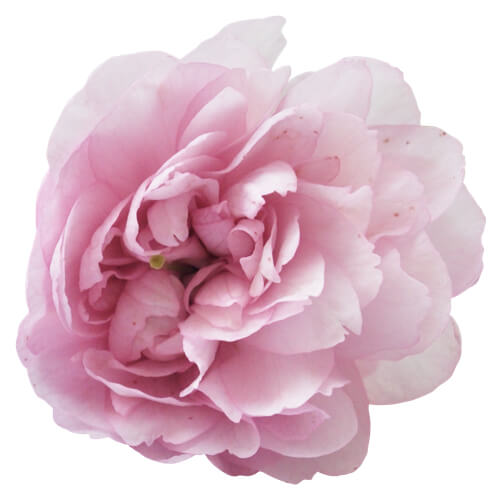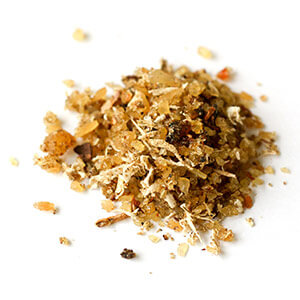 Description
Fresh Essence starts with a delightful combination of apple and cassis blended with red fruit and green notes for a wry, fairy tale opening. Dewy, dappled water lilies, roses, and peonies bathe the top note fruit in cold spring water and a splash of delicate florals, brushed with cedar and cashmere.
You may also like
Fresh Essence by David Yurman Reviews
11/05/2017
Don't like it at all , Smells like a old lady
11/05/2017
not my thing,, don't like it
11/03/2017
I love this scent. It is light and not overpowering. I've gotten so many compliments when I've worn this perfume.
11/03/2017
OMG! This smells so good! Lasts all day and I have gotten so many compliments on it!
11/03/2017
This is my favorite so far. So light and clean. Love it
10/09/2017
I love all of David Yurman's fragrances from Fresh Essence to Exotic Essence, they each have a distinct undertone of classy, feminine, richness that stays with you all day. The Fresh Essence can be worn for every occasion even for every season and it's timeless. I love it!
10/04/2017
Absolutely love this perfume. It lasts quite well for me and is not too overwhelming. It is exactly as the name implies: extremely fresh smelling, although I could see why some people would say it is a "mature" scent, mostly due to the intense floral notes. Perfect spring scent. I only wish I had gotten it sooner!
09/06/2017
This has been my favorite scent, so far, in my queue. Clean, crisp but with a velvety softness and natural freshness unlike anything else I have experienced so far.
08/31/2017
Not my favorite, but would use it until it's gone, it does have a fresh smell, but just not for me.
08/27/2017
This smells like my Grandmother's Perfume. I hate it.
08/17/2017
It was ok. Not my favorite but not my least favorite. I like the light sent, but it wasn't clean enough
08/02/2017
Smells like a little old lady. Didn't like it at all.
08/02/2017
Just not my type of fragrance. Smelled like cheap flowers -
07/22/2017
This has a nice fresh scent but it doesn't last too long. At least for me.
07/20/2017
Love this fresh fragrance.
07/11/2017
Light and pretty
07/03/2017
This was my first fragrance and it's not my cup of"tea". I'm not fond of floral fragrances and this has s bit too much of it.
06/25/2017
I LOVE THIS PERFUME!! It has the perfect balance between sweet and floral yet almost understated. I would walk into a different room and catch a whiff of myself and was reminded how good it smelled. Never had that reaction to a perfume LOL Also its perfect for Spring!
06/13/2017
I didn't like it at all! Reminded me of something my grandma would wear from Avon!
06/13/2017
I actually did not care for it at all. Was just SO sweet and flowery. I gave it to my teenage daughter, and maybe she will wear it.
06/10/2017
Absolutely in love!
06/06/2017
Like so many perfumes these days being created by non-perfume houses, this so-so and not special. It is light for summer time wear. Would not leak my interest enough to purchase.
06/02/2017
I like the scent, but it's pretty basic. I really wasn't getting anything spectacular out of it. I will definitely wear this as an every day scent, though. It's definitely not too overwhelming and will be nice for the summer.
06/02/2017
This was an ok scent for me. Not to overwhelming and not something that I would wear everyday.
06/02/2017
Absolutely love one of my new favorites. I will get this one again
05/31/2017
Absolutely impressed with the scent! I love it!! This is one that I will be purchasing a full-size bottle of in the future. The only downfall is, the scent doesn't last too long
05/24/2017
This scent does remind me of a older women, I like the smell, definitely more flowery, and a tiny bit of powdery to me, but overall I do LIKE this perfume.
05/21/2017
CLEAN, FRESH SHOWER FEELING. LAST LONG WITH A COOL FLORAL UNDERTONES THAT AR NOT OVERPOWRING. I LOVE THIS
05/19/2017
LOved this perfume!
05/17/2017
It's OK, not my favorite. A little too strong for me
05/10/2017
It's ok. Alittle too floral and dtr
05/03/2017
I could not tell if this was a man or women's fragrance. I will not be purchasing this one.
05/03/2017
It's springtime in Texas and it is getting really warm and humid that's why this is such a great fragrance for this time of year. It's light without the overpowering flower notes and sexy, sophisticated too. I wear it to work and no one can smell me be before I even enter the room or to dinner and the fragrance doesnt hog the attention from the great smell of the food. This fragrance is great! Actually David Yurman has done well with his line. They're all classic, classy, feminine and to the point. Lovely, just lovely!
04/28/2017
Nice summer scent. Lasting.
04/26/2017
I like this one. It is fresh and has the light floral undertones. For me it does last throughout the day. This is a good fragrance to wear daily, not too heavy or strong, but just enough.
03/09/2017
While I adore the fragrance as it's very light and airy I have to agree with others that it doesn't last very long.
03/07/2017
It was ok not for me
03/06/2017
It's not strong. I didn't like it at first but now it is starting to grow on me.
03/06/2017
This is medium in strength. A toilette, so it doesn't last long. Maybe 2 hours before a refresher. If you like it, purchase a perfume/parfume for a longer lasting scent. Tones or fruit and light musk blended very well. I give my stamp of approval and will add to my collection.
03/05/2017
I didn't care for this scent. Faded quick
03/05/2017
This is a VERY VERY strong scent, floral... It does smell good it's just strong and does not wear off quickly
03/05/2017
Love love love
03/05/2017
FANTASTIC FRAGRANCE! I'M IN LOVE!!!!
03/05/2017
To floraly for my liking.
03/03/2017
Love this scent!
03/03/2017
I love this fragrance. It's a very fresh and clean scent.
02/22/2017
Seriously smells like something my Grandma would wear. She has good taste but I like a more youthful sent
02/08/2017
This fragrance reminds me somewhat of a man's fragrance not so feminine nonetheless it smells good it's just reminds me more towards the men's style fragrances probably will not get this one again !!
02/06/2017
This perfume smells delicious. I love the smell and it stays on for a very long time. My husband loves it.
02/04/2017
it was just ok.. not what i was expecting...not the worst but wouldn't order again
02/04/2017
Too strong for me!👎🏼
02/03/2017
It is a lovely, soft, clean scent, but it doesn't last more than 20-30 minutes on me. Disappointed in the longevity.
02/01/2017
Very fresh clean scent. Different in a good way. I really like it!
01/29/2017
Too flowery for my taste .
01/27/2017
I love this scent. I wouldn't typically try this scent due to how strong it is. However once the scent settles in, I smell the apple and peony and its lovely.
01/06/2017
I love it!!! Sophisticated smell.
01/03/2017
I love the scent but it wears off really fast!
01/02/2017
Very light and fresh. A little more on the floral side.
01/02/2017
I love it!! Smells fresh
01/01/2017
Finally!!! The first scent that I've liked. Nice and fruity, very nice!!! May have to buy a bottle.
12/31/2016
Smells great, wears for long time. Very refreshing scent for everyday wear.
12/31/2016
I love this scent....I have gotten many compliments!
12/31/2016
Fresh like it says. Perfect for the daytime, at work, or just to give yourself a spritz whenever. The scent is a nice pick me up!! Love! 💖
12/31/2016
Just a bit too floral to me but it still smells nice
12/30/2016
Very light fresh scent.
12/19/2016
Love Love Love! You really can't go wrong with any of the DY scents. I love them all (and have purchased all 3 since trying them out)!
12/17/2016
Very fresh and energetic.
12/15/2016
Smells fresh. 😍
12/12/2016
Beautiful, fresh, light but lasting scent. Many compliments. I would definitely want to own a bottle of this.
12/08/2016
Not my fave, a bit sharper and citrus then I personally prefer. It did have a unique note though.
12/06/2016
Nice fragrance. bit strong at first but then it tapers off. Doesn't last very long. Anyhow, I would not place this in the fresh category. I can smell the musk and peony and slight green but it gives off more of a powdery scent to me
12/06/2016
Very clean and light. More of a summer scent, but a nice one to add to the collection.
12/06/2016
This is a really nice fresh scent that lasted a long time. The scent changes slightly on me as a few minutes pass and it's really nice for daytime.
12/02/2016
Love this scent!!
12/02/2016
One of my favorites! Fresh scent., but doesn't last long
12/01/2016
This perfume is a little too strong for me.
11/30/2016
The fragrance smells wonderful, but I feel that it doesn't last throughout the day.
11/29/2016
I did not select this perfume to be in my queue. I really do not like it. Rather disappointed that I didn't get one that I picked.
11/07/2016
I ABSOLUTELY love this fragrance. It's lovely and lasts all day.
11/06/2016
This is been my favorite fragrance by far!
11/01/2016
Did not last very long. Scent was strong at first but became faint quickly.
11/01/2016
Clean, crisp, and fresh! I love this fragrance because it's light and fresh...perfect for work:-)
10/29/2016
Love this scent. I've ordered it twice and will probably order it again. VERY SEXY!
10/25/2016
Got complimented on me date 😁
10/04/2016
Didn't like it at all.
10/04/2016
I LOOOOOOOOOOVE THIS SCENT!!!!!!!!!!!!!!!!!!!! IT'S FRESH AND FRUITY AT THE SAME TIME.
09/29/2016
I love this one! It's soft and clean and fresh! It's not too strong and it's a perfect amount of perfume. I might have to buy this one
09/28/2016
I wasn't a fan of this one. I would wear it if all of my others literally were unavailable, but I don't like it very much.
09/24/2016
It was too strong for me. It seemed to smell a bit more like a scent for a man.
09/18/2016
Love this smell. It has a fresh clean scent. That is what I love about it.
09/02/2016
It was pretty, fresh, and floral. Stayed on me most of the morning. Not my personal style, but I would recommend for someone looking for a fresh scent.
09/01/2016
I loved that this was a light scent...however it was more mature than I prefer. It's also very floral.
08/31/2016
really great scent!!!
08/15/2016
Strong summer perfume. Good for the everyday/office. Stays on me for 6 plus hours.
08/03/2016
This was the best scent that I have ordered from scentbird!!!!
08/01/2016
strong at first, then fades
07/31/2016
This was nice, a clean sweet floral to me... I picked up some gardenia, a bit similar to Stella.
07/30/2016
had a bit of an "old musty" smell
07/22/2016
I like it, but its a bit light and too sweet for me.
07/09/2016
I'm surprised by how much I liked this. It's kind of outside my comfort zone-- I don't like green notes very much and I'm incredibly put off by the idea of smelling like a candy apple. I don't really get either of those. This was fresh and lightly floral. I'm glad I tried it.
07/08/2016
Very nice and great for Summar
07/07/2016
did not like this scent at all too strong
07/05/2016
I didn't like this scent. The name gave me the impression of a light clean frgrance. Instead, it was more of a musty scent that did not complement well with my skin's pH.
07/03/2016
It's fresh, clean & perfect for summer! Smells like grass (in a good way) & soft flowers
07/02/2016
Beautiful fresh fragrance.
07/01/2016
I'm falling in love with the David Yurman scents! The only reason I didn't rate this one 5 hearts is because it is a little soft on me, fades very quickly. I like to live in a little cloud of my own perfume for awhile after I apply it and this one went away so fast I was reapplying in an hour...but only because it is so delicious. Definitely a daytime scent to be worn anywhere.
07/01/2016
Love it, scent doesn't last long
07/01/2016
I really enjoy the freshness of this scent...it's not overbearing and lasts for hours.
06/30/2016
I love this fragrance..!
06/29/2016
Unisex scent. Clean and somewhat cologney. Grassy. Fresh. Somewhat masculine. Crisp.
06/06/2016
This is amazing! I can't wait to buy the full size bottle. I can wear everyday and not get tired of it. Perfect balance of floral and fruit. I can't say enough about it.
06/02/2016
Love it! Very spring/summer!
06/02/2016
It is fresh and clean smelling. Reminds me of a mature woman. Doesn't last on me. I would not purchase this
06/02/2016
I did not receive May's scent. My first scent was June's scent.
05/06/2016
Love the smell of this
05/05/2016
LOVE!!! Fresh and clean! Tons of complements on this one!
05/04/2016
Love the smell of this perfume, I can't explain the fragrance but it's perfect for a night out or date night
04/27/2016
I really like wearing this scent to work. It is fresh and sophisticated, but not over powering. I think this scent would seem on the old lady side to younger people, or people who are new to wearing fragrance.
04/26/2016
Very fresh and light. The type of perfume you wear on a summer day going out with the girls.
04/01/2016
No my cup of tea. I thought it would be a little further but it reminded me of something my mom would wear so I'm passing it on to her.
03/29/2016
Nice fresh crisp scent I'd wear this more in summertime at work keep you smelling great all day
03/14/2016
I loved this scent!! Great for spring!!!
02/29/2016
This one was mine and my boyfriend's favorite scent you sent so far!! It's so fresh and clean, if it had a little fruit to it, it would be perfect but it's great how it is. I love it :)
02/29/2016
Love this perfume it is great for the beginning of spring.
02/03/2016
It is nice. Good for daytime and summer.
02/02/2016
It was too flowery for me... Bareable but not something I'd buy or wear again
02/02/2016
It's ok, but not a scent I would buy. I love water lily, however this doesn't come through for me it this scent.
02/01/2016
Very bright and attracts a lot of compliments!
01/31/2016
Great scent... Last long time. More floral than clean
01/30/2016
Pretty. Not too musky.
01/02/2016
It smells better after it's been on me for a little while, but I don't care for it all that much
12/31/2015
Nice smooth soft scent I love it
12/30/2015
Nice, but fairly light. Good for work.
12/30/2015
Love this scent.. It's so fresh
12/30/2015
LOVE this scent!
12/29/2015
Nice, fresh scent. Very clean.
12/20/2015
This perfume is kinda strong for my taste. Smells a little too "mature" and floral for me when you first spray it but as the day goes on, its a little more pleasant. I will probably not purchase but its not so horrible that I won't use up what I have.
12/17/2015
This perfume is definitely refreshing something you would wear in the daytime not too strong is not too soft in the middle. Id wear this often and would make a great gift for all ages.
12/08/2015
I love it!! Lovely smell and lasts long. I would wear this every day. It doesn't overpower. I've been I smell good quite a bit wearing this scent!
12/07/2015
This smell reminds me a lot of your run of the mill department store fragrance smell. I was hoping for something tart or fruity, but I picked up on that sort of mature fruity floral scent. Would recommend for someone that likes more mature, older scents
12/07/2015
Too strong for me
12/02/2015
I really like this scent. I'm pretty picky on what I wear and it needs to be light. I work in healthcare and I don't want to be over powering around patients. Perfect for me!
12/02/2015
It smell really flowery
11/28/2015
This scent is a little to spicy for my taste...the name is sort of misleading...I was expecting more floral scent overall but it does fade out the spice after it settles in a bit. Not long lasting on skin but lingers on clothing.
11/18/2015
Absolutely love this, best thing I tried all year. Last long, smells as good as when you first put it on. Not strong or flowery, very clean and natural.
11/16/2015
Very feminine, Kind of strong at first but mellowed out and lasted all day.
11/03/2015
I love the scent! It's romantic and fresh.
10/29/2015
The scent definitely changed from when you first put it on. Took me some getting used to but I really do like it! I get compliments all the time!
10/29/2015
Long lasting but not the scent for me
10/29/2015
Absolutely love this! Strong at first but lasts all day.
10/29/2015
I luv it just wish there was more than the little canister of it... Will be smellfree until next month.
10/29/2015
This is great summer scent. .. love it!
10/27/2015
Very strong, clean and crisp. Reminds me a lot of Paloma Picasso.
10/02/2015
I really like it very nice and fresh scent
10/02/2015
Love this fragrance, it smells very similar to Romance by Ralph Lauren.
09/30/2015
It's a little strong at first and isn't something I would wear everyday.
09/30/2015
Hated this on me! Smelled like old lady perfume. Too musky!
09/29/2015
This is an amazing scent! It's sweet, floral, and a tad musky all at once. This makes it interesting! It sprays on strong but quickly mingled with my own scent and it last almost all day.
09/29/2015
Well friends I tried Fresh Essence by David Yurman and I have to say it smells divine. It was fresh and sweet with a slight hint of musk to it. Perfect for the transition from summer to fall.
09/29/2015
this is a really nice fragrance. soft so it could be wore everyday. I agree it is more of a spring/summer type fragrance. I would not care though and wear it any time of the year. Really like it
09/24/2015
This scent really wasn't for me. It was too musky smelling on me. It may just not be a good match for my body chemistry.
08/31/2015
Sweet and floral, not earth shattering but a safe scent for work and play.
08/29/2015
I love this perfume. Very feminine and fresh.
08/27/2015
beautful scent for any occasion long lasting and unique