CoSTUME NATIONAL
So Nude EDP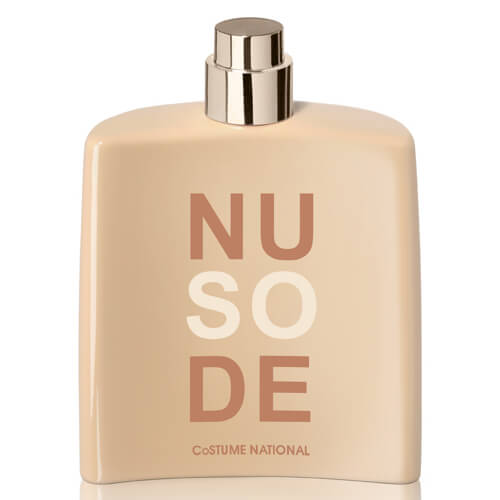 Get a 30-day supply of So Nude EDP
for
$
14.95
Notify me once this scent is available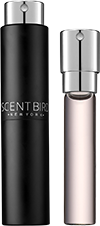 0.27 oz subscription

0.27 oz a la carte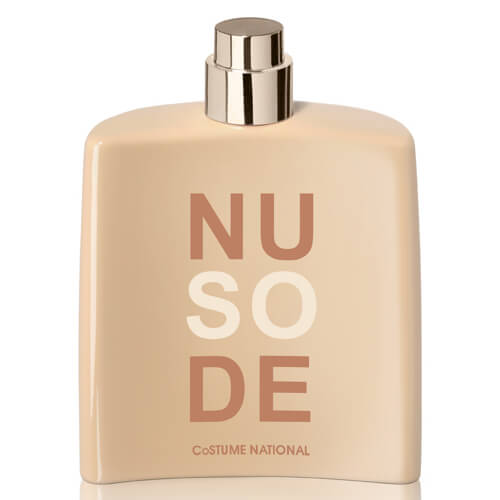 3.4 oz bottle
Share and earn free perfume
Notes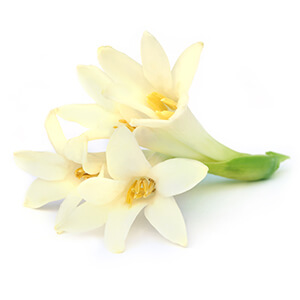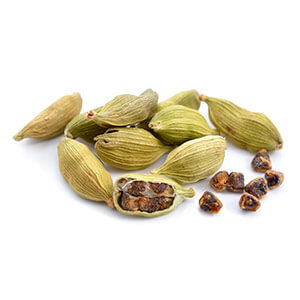 Description
With its strong character, So Nude expresses the personality of a self-confident woman, who is not afraid to unveil her essence. An intriguing spicy floral bouquet. The fragrance opens with mysterious and spicy notes of cardamom and cumin, surrounded by delicate neroli.A floral heart of ylang ylang, Damask rose and tuberose suddenly appears, enchanting with its elegance and sensuality.
You may also like
So Nude EDP by CoSTUME NATIONAL Reviews
03/06/2017
More of a fall smell but still nice .
03/05/2017
This is the loveliest fragrance I've had yet from Scentbird. It's a light floral.. warm and tropical- like sheer gardenias and tuberose. I love this one!!
03/05/2017
Nice clean smell as it goes on, but moments after the smell changed a bit to be more strong and perfumey. I was expecting something more subtle.
03/04/2017
Loved this perfume, it's unique and classy.
02/28/2017
I really did not feel this perfume was for me i felt it had to much of a matured feel.
02/16/2017
So nude is so different. You have nothing like it. It's sexy, it's sophisticated; it came in the Bombshell gift set and I LOVE it.
02/16/2017
The packaging looks beautiful but the scent smells too matronly and strong.
02/07/2017
Loooove this scent!
02/07/2017
Too strong for my taste
02/06/2017
I love this scent. It is perfect for day or night. Its very pretty and not overbearing. Im definitely going to get a full size bottle of this one!!!
02/06/2017
I love this perfume. I've been wearing it everyday since it arrived
02/04/2017
This is a nice clean, flirty, smell in the morning but by afternoon it's flat and a little too mature for my taste. It is long lasting.
02/03/2017
A great fragrance, especially for winter. It's a bit heavy, but it has some nice rich deep notes. I would like the fragrance to last a bit longer, but I'm very pleased with this selection.
01/30/2017
I LOVE THIS SCENT!!! It is great for work, great for late night, great for summer, and great for winter. A fun, flirty, sexy, smell unlike anything else I have smelled.
01/29/2017
Longer lasting smell
01/26/2017
I really like this sent, it's very light and not overwhelming. I could wear it every day. Nice floral scent without being to strong or granny like.
01/25/2017
nice everyday scent! an ultra feminine white floral!
01/23/2017
Very heavy and mature. Got an instant headache from this one.
01/21/2017
Did not like this scent. It smells like Givenchy Amarige. The smell is pungent. I will say I gave it 2 hearts because if you do happen to like this fragrance it is long lasting.
01/14/2017
Really liked! Similar to English Laundry Signature for Her in my opinion.
01/13/2017
A little strong on something that smells similar to gardenia in the beginning, but once it dries down I LOVE this!
01/05/2017
The smell was very strong... and not the good kind. it smells like old ladies. i did not like this one at all =(
01/03/2017
Amazing ! I instantly feel in love with this perfume. I will definitely be ordering a full size .
01/02/2017
Love this scent! I discovered it as a sample a few months ago and was so excited to see it available on Scentbird!
12/31/2016
A VERY sweet scent. Reminds me of a perfume a teenager would wear when they first start using perfume. If you prefer a more mature scent, this is not it.
12/31/2016
Love love love this scent!!! Clean scent, just wish it lasted longer
12/30/2016
The best scent ever. It is so fresh and lite. This is a great scent for anyone, a must try. Love this one!!!!
12/26/2016
Love the way this smells. It's light and floral and powdery and clean and all the things. Lasts well.
12/08/2016
Love this!!!! It's one of my absolute favorites! So clean and classy!
12/06/2016
My fav, compliments every time I wear this one!
12/06/2016
I cannot say enough good things about this perfume! I normally don't justify spending more than $100 for bottle a perfume... especially one that I've only been able to purchase online from Barneys New York (finally found it cheaper here, which is why I initially signed up for ScentBird)... but I've made an exception for this one. I get compliments on it ALLLL the time. I generously spray this scent on my body, clothing and hair on a daily basis... and by "generously" I mean just one good spray. A little goes a long way and lasts all day! The scent is strong, but subtle. Sexy, yet classy. It's like the Mary Poppins of perfume: practically perfect in every way.
12/04/2016
I didn't think I would like this scent. It was included in the gift set. The top note was not at all impressive but the middle note was nice. It is not too floral like I assumed it would be. I must say it was long lasting. I will definitely wear it again.
12/03/2016
This is one of my favorites. Will order again
11/29/2016
I LOVE this; starts off as a nice floral then dries down to a lovely, clean scent. My only complaint is no staying power; I feel like it fades after a couple of hours.
11/08/2016
This perfume has a little more "grandma" scent to it than I would perfectly like. Definitely didn't evoke feelings of "Nude" to me.
11/03/2016
LOVE this scent......amazing gardenia fragrance!
11/03/2016
I love, love, LOVE this fragrance!! It's not too heavy, and very cleanly scented. I'm pretty sure it's my new signature scent.
11/02/2016
One of my favorite scents! Love it!
11/01/2016
so pretty, elegant but not over the top. Nice light perfume for a date. Immediately got compliments on it.
10/18/2016
I HAVE to have this in a full size! I walk in the door and the responses I get from this scent is amazing. It smells like nothing else I own. Very distinctive
10/12/2016
I really liked this scent. Even though it may not be my everyday go to i found it nicely light and refreshing with almost a floraly citrus scent to it. I would consider it a great spring & summer option but it wasn't quite as warm and inviting as i would have imagined it to be. Overall it was still very pleasant and not over powering and a great option in my book.
10/12/2016
I really wish there was more spice and tea to this scent, but it was much sweeter and more floral than anticipated.
10/07/2016
Too thick and heavy smelling- it has a sugar sweet note that was not in the description- will probably not use this scent.
10/06/2016
This is a soft scented perfume. When I smell it, it makes me think autumn.
10/06/2016
I really like this fragrance I love clean smells in the summer and strong smells in the winter. It isn't a ran smell but spicy and strong....love it!!
10/05/2016
Tuberose.......just tuberose
10/04/2016
For those of you wondering the scent I had on in September, here it is... AMAZING!!!
09/29/2016
This is a very strong spicy smell. It smells good and lasts a long time. I like fresh clean smells and this isn't something I would usually pick. I'm trying different things. While I'm not going to buy the bottle, I still like wearing this for evening events and date night.
09/24/2016
I must smell this differently from many others because this smelled very strong, woody & heavy to me. Not my type of scent.
09/11/2016
Love this scent Will def purchase in the future
09/10/2016
I did not receive the correct scent matter of fact what I received was not in my que at all??
09/06/2016
This smells ok but with me I did not like the way it smelled on my skin and it was hard to wash off the scent
09/02/2016
Love love love
09/02/2016
The initial scent is very strong and smells like some other perfume that was popular like 15 years ago? I can't put my finger on it. I just really didn't like this much.
09/02/2016
It was ok. It initially comes on strong and settles into a nice scent. I like that the scent has better lasting power through the day however. I probably won't purchase this fragrance.
09/01/2016
Too strong for me. But I gave it to a friend who loves it.
09/01/2016
This is a very classy scent that lends an air of sophistication. I'll be using this when I go on job interviews or parent teacher meeting.
09/01/2016
Definitely an older women scent like 50+. Smells nice but reminded me of my grandma who wears white diamonds, similar scent.
09/01/2016
Major grandma scent. Very strong and musky.
08/31/2016
I did not care for this scent. Very heavy and clingy.
08/30/2016
I wanted more of the individual notes, like cardamom, to shine through. This is a pretty and somewhat sensual scent that dries a bit too powdery on me. I like this, but I don't love it.
08/29/2016
Not for me. Way too strong and gave me a headache. I gave it to a friend who liked it.
08/29/2016
Still waiting....haven't received my August shipment yet!
08/29/2016
Smells like musty baby powder
08/28/2016
Not my favorite; It was a bit too powdery and floral for my taste.
08/24/2016
Great scent, definitely not what I was expecting, but I really like it! Can't wait to wear it out this weekend :)
08/16/2016
best smell ever. dosent make me sneeze and its not overpowering. people go out of their way at work to tell me i smell good. creepy, but ill take it.
08/03/2016
Love this! So far my favorite scent!
08/01/2016
I really enjoy this fragrance. It is almost a vintage smell (but in a good) way I love how it makes me feel and smell, if you like to try new fragrances this one is beautiful. A light powder but not too much
07/31/2016
Perfect for every day!
07/14/2016
I love the way this smells. Strong presence but subtle. Not too sweet..good fit for summer and fall. Lasts for hours.
07/07/2016
In love I've ordered this one more than once.
07/05/2016
I am in love with this perfume. The scent is smooth and soft, without being over-sweet. It is strong enough without being overwhelming, and it lasts for several hours. Several people have asked me what perfume I have on, because the like the way it smells.
07/03/2016
I love this scent---it's simultaneously fresh and sensual, and because it has refined sillage but amazing staying power, it's perfect for long days that include a variety of events (professional, social, romantic, etc.). I will be buying the full-sized version of this for sure. LOVE.
07/02/2016
I love this scent! I'm so happy I chose So Nude as my first Scentbird fragrance. It is a clean, subtle scent. Very much a comforting skin scent. It's perfect for the office or hot summer days when you don't want your fragrance to be overwhelming. This is full bottle worthy!
07/01/2016
It smells really nice, but the smell doesn't last very long.
07/01/2016
Just received this perfume and I love it!! Very clean light fragrance that smells absolutely wonderful!!
06/30/2016
Love this scent, it's good day or night
06/30/2016
Love this scent, it is marvelous but not in your face!
06/30/2016
Love it. This is one of my fav scents
06/12/2016
Absolutely stunning scent, and my personal favorite.
06/07/2016
I ABSOLUTELY LOVE THIS!
06/06/2016
Very lovely scent, smooth and sophisticated and definitely a cold weather perfume.
06/06/2016
Am in Love with The scent❤️
06/04/2016
Onw by favs! So fresh and uplifting.
06/03/2016
I absolutely love this perfume. I got a sample of it and fell in love with the scent. One of my favs!!!
06/02/2016
LOVE LOVE LOVE LOVE!
06/02/2016
This is my new perfume! I absolutely love love love it!
05/23/2016
This is my 2nd scent since I have joined Scentbird. This scent smells great. Its summer where I live right now so it is a little heavy for the season and gives off musky floral arrangements. I would prefer this for winter time, but I have gotten quite a few compliments that I smell wonderful.
05/21/2016
Really nice shuttle smell
05/20/2016
Oh my. This smells absolutely nothing like the description. Nude implies to me a barely there, light type of fragrance, and this is nothing like that. It's way too heavy, cloyingly sweet, and generally unpleasant. It did last long so I gave it a star for that. But heavy, sweet, obnoxious... not for me.
05/18/2016
When I first tried this I thought I would never like it, yet the longer I wore it the better it smelled to me. Now I quite like it. Not what I would usually pick, but still, it has definite appeal.
05/08/2016
This was not the fragrance I was expecting. As soon as it is sprayed it has a very heavy, faux rose smell. This would best be described as that Country Rose air freshener your grandmother had sitting on the back of the toilet in 1994. After about 45 the tuberose note begins to wear down and it starts to smell similar to so many other perfumes. This is wear the 'spicy floral' comes in. I'm a huge fan of spicy florals but this is so one dimensional it's sad. This may be able to pass as a autumn/early winter fragrance due to it's amber-like base but at the height of spring it smells contrived.
05/08/2016
I wasn't sure at first...there was a sharpness that startled me. But it was so unique, I couldn't help but enjoy it. This is a great workplace perfume...it's not whimsical or frivolous. I find that it puts me in the mood to get down to business and power work.
05/05/2016
I love this scent. It is long lasting and gets better as the notes settle
04/29/2016
I like it! My friend said it smelled like a grandma, but I personally really like it.
04/27/2016
This was an ok perfume. my husband said it reminded him the the perfume "Red Door." Eh, I may give this to my Mom.
04/20/2016
It's so strange how different things smell to different people. I didn't care much for this so I haven't worn it out yet. It's not bad, just not what I'd normally choose. It's very heavy & woody smelling to me.
04/06/2016
I absolutely adore this fragrance! It's soft, floral and I get compliments every time I wear it. Pretty sure my sister got it in her glam bad and after trying it a few times wasn't a fan but it's perfect for me. Long lasting, feminine and strong so I don't recommend more than one spray from about half an arms length
04/05/2016
I really like this perfume! It's a little strong at first, so you might want to take a bit at a time til you get the strength you want. Don't just spray it on like you would something you picked up at Bath & Body Works, ya know? I really was hoping for something shower fresh and clean smelling. This is definitely a match.
03/29/2016
Love it! It is soft and sensual.
03/29/2016
I absolutely love so dominant but feminine. Sexy. Classy.
03/28/2016
I recently received a sample of this perfume in another monthly makeup delivery and FELL IN LOVE! I quickly earned the number one spot on my Valentines wish list!!!!
03/23/2016
This scent is wonderful. Rich and deep, with hints of...I dunno, beach? I DO know that it is awesome. Would purchase again.
03/03/2016
I really like this.yes, it's powdery and sweet like the others reviewers say.but I find it very feminine and sexy.the husband likes it too.it has medium staying power and would probably need to be reapplied if going out at night.
02/29/2016
Spicy, lightly floral. Very sheer and light.
02/29/2016
Smells very fresh although it doesn't last that long ..would still recommend
02/18/2016
It is soft and feminine but not at all powdery or old ladyish. It is fresh and clean but not sharp or harsh. I didn't think I would like this but the more I wear it, the nicer it smells. I hate floral because they give me a headache but this is just beautiful.
01/29/2016
This is very sophisticated and super wearable at the same time. It reminds me a bit of Body by Burberry - sensual, feminine and very modern. A must try.