Comptoir Sud Pacifique
Vanille Extreme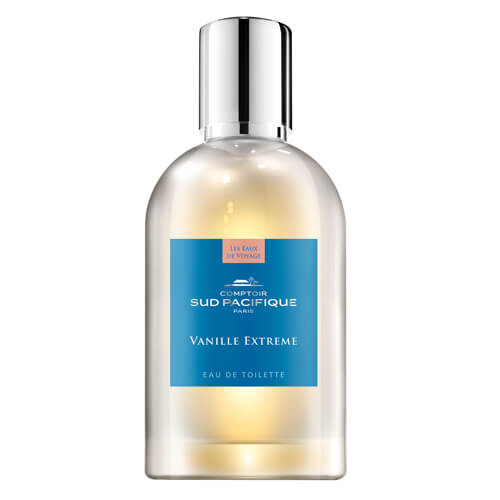 Get a 30-day supply of Vanille Extreme
for
$
14.95
Notify me once this scent is available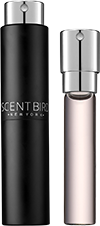 0.27 oz subscription

0.27 oz a la carte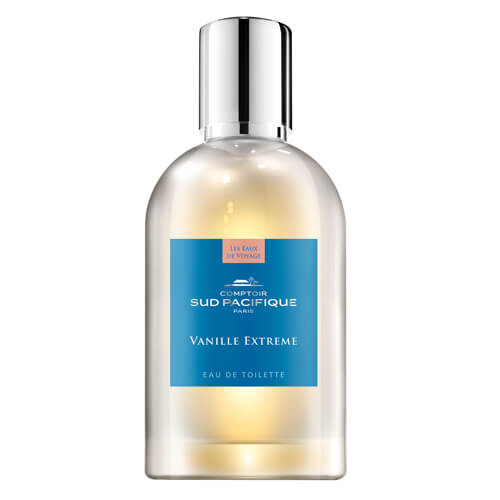 3.3 oz bottle
Share and earn free perfume
Notes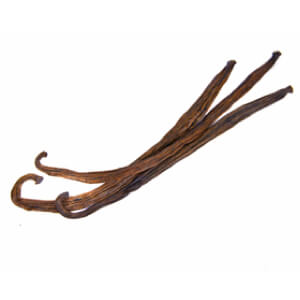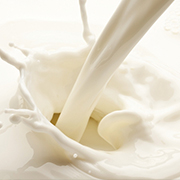 Description
The exclusive French brand introduces "Eaux de Voyage", the scents from far away islands in South Pacific. Vanille Extrême is the 10th fragrance, originating from "Vanilla islands/ Vanille Des Isles", a kind of vanilla cult for gourmand aromas fans. Vanille Extrême is more intensive than Vanille Passion, sweet, warm and spicy. Raw sugar and milk, vanilla and heliotrope absolute are united in an ultra gourmand trail. Jacques Lions is the nose behind this fragrance. It was launched in 2005 to celebrate the 30th anniversary of the house.
You may also like
Vanille Extreme by Comptoir Sud Pacifique Reviews
11/11/2017
Love this fragrance!
11/08/2017
I'd give it 5 stars for the scent because i do love it...for the 5-10 minutes that it lasts. So, 3 stars it is. Not as good as LaVanilla, which I get compliments on all day.
11/08/2017
I do love vanilla and lean toward it mostly when picking perfumes, but this was very strong vanilla. I guess "Extreme" is the right name. This was a bit too strong for me.
11/03/2017
I am wearing this for the first time today. I really love this scent, it really is extreme vanilla! But I love sweet perfumes sometimes. The coconut is still my favorite so far, but this one is really nice.
11/03/2017
This is a perfect Vanilla scent. There's not just one, there's several different vanillas in there. I love this, especially in the cooler months! A staple in my perfume arsenal!
11/02/2017
I absolutely love my ScentBird perfume from October. Comptoir Sud Pacifique's Vanille Extreme is perfect for you if you like vanilla scents. To me, I smell a little hint of tobacco pipe scent, along with sweet cakelike vanilla. IF you are looking for a warm, sweet scent for the colder months try this one out!!!
10/25/2017
This was ok...it does linger on my skin for a good amount of time I really enjoy my Laura Mercier vanille gourmande perfume and was interested in trying other vanilla scents.... in comparison, LM's is a bit warmer and "deep" while this is sweet and playful in my opinion. In fact, everytime I wear it my coworker asks me if I just ate a donut lol. It's a nice scent,...spectacular? No
10/12/2017
This is a beautiful scent. It's very warm and inviting. The people around me couldn't stop asking what it was that's always a winner in my book
10/02/2017
This smells nice but lacks Longevity. Honestly, Outremer Vanille is a better deal if you want a strong Vanilla, its cheaper and has good sillage and longevity. Thats why this only gets 3 stars, even tho it smells good there are better done vanillas out there.
09/29/2017
Way too "vanilla-y" for me. :( It is straight up vanilla extract in a bottle. So, vanilla freaks- this is for you! I thought it would be a little more subtle.
09/28/2017
OMG!!! I'm a vanilla freak & this is perfect!!!
09/26/2017
One of my favorite fragrances, especially for fall and winter, especially for dates, especially when my husband is wearing Acqua Di Parma Mandorlo Di Sicilia. We smell like a sexy root beer float together, I'm the vanilla bean ice cream, lol. Alone, I've heard "vanilla cupcake" and "vanilla ice cream" as compliments frequently while wearing this, at least I take it as a compliment since it's followed with "so yummy!".
09/11/2017
Just got this fragrance today, and so far I love it! It's a little strong for me when I first put it on, but gets softer after a minute or two. My mom, who was here when I got it, can't stand it, she says it's too sweet, but it reminds me of a vanilla cookie or cupcake.
09/06/2017
I love this perfume! Obviously it smells like vanilla but a very sweet vanilla like a cupcake opposed to a musky spicy vanilla. I really enjoy vanilla Notes in my perfumes. My boyfriend also loves this perfume on me and he is very picky about perfumes. It seems men love perfumes that smell like baked goodies. Also this was my first month using Scentbird service and so far so good! Shipping took about a week but I believe that was because of Labor Day.
09/01/2017
Smell like straight up creamy vanilla. It is very one note-y scent; however imo it is great for layering with something more fresh and floral to add the sweetness.
08/31/2017
Probably the best Vanilla scented perfume out there ! I recieved tons of compliments when I wore it out and to work. Everyone describes it as baking cookies. It can be sweet to someone who doesn't normally prefer a strong scent.
08/28/2017
It grew on me. It's too much vanilla, reminds me of glade plugin "christmas cookie"
08/18/2017
Loved the scent but the container it came in ..the dispenser part broke and it all leaked out....:(
08/08/2017
Smells exactly like vanilla. No funny business
08/04/2017
Loved this perfume..fragrance lasts all day
08/02/2017
Just as advertised this fragrance is SUPER vanilla-y, but I LOVE it. I received a lot of compliments when I wore this not too heavy scent to work. The scent lasts about 4 hours, I wish it lasted a bit longer.
08/02/2017
Too sweet for my taste
08/01/2017
This is a very very sweet smell. It does indeed smell like birthday cake. However, also reminds me of those bathroom airfreshners from the 90's that were vanilla scented. The scent does last a long time so if you like sweet smelling perfume this one is for you!
07/17/2017
Ohhh, I LOVE it!!! So much. I just can't stop smelling my wrists! I may want to order this multiple months. The vanilla scent is delicious. I can't tell if I smell like white birthday cake...?? YUM!
07/12/2017
Delicious,amazing,warm,inviting,yummy!
07/12/2017
Best vanilla sent ever. Love the notes of heliotrope, but this is vanilla! Smells nostalgic and amazing and warm.
07/07/2017
This is AMAZING! Such a perfect, sweet vanilla fragrance!
07/01/2017
I absolutely love this fragrance, everyone around loves it as well.
06/22/2017
Although presented as a straightforward cloud of the gourmand vanilla signature CSP has become renowned/infamous for, the otherwise edible vanilla of Vanilla Extreme is nuanced with the addition of heliotrope. This almondy-marzipan floral note is responsible for what many refer to as the "PlayDoh" character that renders Vanilla Extreme more divisive than one would expect from a vanilla fragrance from CSP. For fans of Dior's Hypnotic Poison and worshippers of niche comfort fragrances like People of the Labyrinths "Lucter Et Emergo", Keiko Mecheri's "Loukhoum" and Montale's "Sweet Oriental Dream".
06/04/2017
I love vanilla perfumes and this does not disappoint. This is very sweet and creamy and smells a lot like sugar cookies. Love this and may buy a full size
06/02/2017
If you like vanilla scents you will LOVE this. Sprayed 1 of my sleeves to smell it and the next day it still smelled yummy.
06/02/2017
I wanted to like this very much. However it was just too much of a vanilla with no other notes of fragrance. Unfortunately I got it two months in a row.
06/02/2017
I love the scent but it has very little lasting power. I feel like I have to spray a lot. It's a warm comforting vanilla. Exactly what you would expect from the description.
06/02/2017
I like the more sweet scents but this was like opening up a betty Crocker cake mix and smelling it. I don't like it at all. I gave it to my daughter and she only kind of like it. It's just way too "extreme" lol
05/27/2017
This fragrance is very sweet and warm. Smells like cake.. lasting power is OKAY, but it really smells nice. Love every perfume from this brand.
05/19/2017
THE BEST PERFUME I'VE EVER GOTTEN FROM SCENTBIRD!
05/18/2017
This is a very sweet, cupcake and buttercream icing type fragrance that evolves to a deep vanilla with a hint of musk. My students think says it reminds them of animal crackers with a bit of graham cracker (they're 8 year olds!) Spritz too much and it is way too overpowering and runs the risk of smelling 'cheap.'
05/03/2017
I'm a candy :)
04/27/2017
smells like cotton candy & vanilla! lasting power is on point. such a good scent for vanilla lovers!
04/26/2017
Second time purchasing this perfume. My daughter loved it sout I got it for her. Sweet Vanilla fragrance that has long staying power. A little goes a long way. 1 spray is perfect, 2 sprays may be overpowering.
04/24/2017
😞very disappointed with this scent! I guess it's ok to use as a vanilla room spray but so unhappy with it bcuz I really wanted a new perfume to use.
03/08/2017
Not a fan of this at all. Makes me sad bc I was so excited for it! Smells like a room spray and it sickingly sweet and I LOVE sweet scents. Was really really hoping to love it. Will spray it around my house I guess.
03/08/2017
I think this is a little too sweet for me but I got this scent to see if my mom would like it and she was very happy. 😊
03/07/2017
not a pleasant scent, smells like 3$ body shop vanilla mist I got and not using.
03/06/2017
Love it smells just like Birthday cake but more elegant.
03/05/2017
It is a very sweet vanilla smell
03/05/2017
Smells incredible and long lasting! I catch hints of it all throughout the day!
03/01/2017
I love this scent, it's my favorite so far. Very sweet!
03/01/2017
Super sweet but not overpowering. A great scent for winter.
02/06/2017
I like vanilla but I might as well have dumped vanilla extract all over myself. Waaay too strong vanilla scent and no other notes.
02/04/2017
This is one of my new favorite scents! So happy I chose this! The vanilla smell is so amazing and has a little bit of warmth to it. ❤❤❤
02/04/2017
Love love love! If you like vanilla scents, you will love this. This is one of my very favorites.
02/04/2017
This is really nice! Pure vanilla - sweet and milky. This smells delicious. If you love gourmand, I think you'll really love this.
02/04/2017
This perfume smells great! I love vanilla!
02/03/2017
Love This scent. Its not overpowering at all. vanilla is my favorite and I'm always trying to find a good vanilla perfume. This one is really great!!!
02/03/2017
Love this scent. Vanilla is my favorite and this perfume stays with you while not overpowering.
01/31/2017
didn't stick to my skin at all. the vanilla smell was sort of candle-like to me
01/30/2017
yum. very sweet scent
01/29/2017
Nasty on me. Smelt like play doh
01/27/2017
This is perfection if you enjoy vanilla scents!! My new signature scent!
01/25/2017
If you love the smell of vanilla then this is for you. I am in love.
01/25/2017
If you love vanilla this is for you. I love the smell!
01/23/2017
Settles very nicely, but when first applied it smells like sunscreen. Reminds me of the vanilla cupcake candle from Yankee.
01/19/2017
Amazing vanilla scent! I wasn't sure at first if I liked it, it's a strong vanilla, but the longer I wear it the happier it makes me. A cross between vanilla cake and marshmallows, I smell like a sweet bakery but I don't care, I love it!
01/18/2017
Great Vanilla Scent.
01/12/2017
Love love love the sweet vanilla scent! New favorite!
01/10/2017
Vanille Extreme is named quite aptly; it is extreme vanilla. This is a pure from-the-bean vanilla scent, not the cake-y vanilla. It's still a gourmand, for sure, but to me the "food" aspect of vanilla is in the background, while the essence and aura of vanilla is the truest. It does smell quite sweet. I receive compliments every time I wear this one! In love!
01/07/2017
I love this scent. It is an extremly strong vanilla. Takes me home.
01/06/2017
Love the sweet vanilla scent
01/06/2017
A favorite of mine.
01/04/2017
If u like a true vanilla sent this is for u.
01/04/2017
Spray sparingly! Very very sweet. Wanted to try something different than my Gucci premiere was not upset just not my usual. Reminds me of juicy couture or pink sugar as far as the intensity of sweetness goes. Not for me
01/02/2017
It was def extreme vanilla. Im kinda obsessed with vanilla right now but this was like too much even for me. Very strong.
12/31/2016
Smells perfect
12/31/2016
Not my favorite. Too strong when first putting it on. Enough to make u cough. But doesn't last long
12/30/2016
Definitely a vanilla wow. stays on long and lasts. really sweet fragrance.
12/30/2016
Loved it! It was classic vanilla with an extra bit of depth. I really loved this one.
12/20/2016
Smells sweet. Love this scent. Vanilla and cream
12/07/2016
Loved this scent!!
12/07/2016
Too much vanilla for me.
12/06/2016
If you love sweet fragrances, you'll love this. Kind of reminded me of a vanilla cupcake, and lasted really well.
12/03/2016
This was as the name says, "extreme." I really like sweet scents, but this one is to sweet and gets sickening.
12/02/2016
I love Vanilla, and this perfume wonderful. It doesn't last as long as I'd like, maybe 4-5 hours. I've already added the perfume in my queue. Gonna get me some more.
12/02/2016
In love with this perfume
12/01/2016
This is the best non-artificial vanilla scent I have ever smelled!!!
11/29/2016
I love this perfume, I also tried it as it was mentioned by Kandee Johnson as her signature perfume. It smells so good - I can definitely see why this is a favorite. The vanilla smell isn't overwhelming and it smells different than other vanilla perfumes on the market. Finally found my "go-to perfume".
11/28/2016
This is my new favorite perfume! Kandee Johnson mentioned it in a video (or two) and I wanted to try it. I love it! I get so many compliments on it, too. I can't recommend it enough.
11/23/2016
Love this perfume my new favorite, I get compliments on it all the time... well more like you smell like a cupcake or you smell like some other baked good, but I don't think that that's a bad thing I love it.
11/21/2016
I LOVE this scent! You really have to love vanilla (Like I do), to like this scent. The vanilla is very strong, and sweet, so if you are not going for the very "Sweet, cupcake" smell, you will probably want to go with a different scent.
11/20/2016
Has a playdo smell on me. I was really wanting this to smell amazing. If you like sweet vanilla scents try something like Pink Sugar.
11/19/2016
perfectly named. this is a strong scent that will stick with you the whole day. I wore it to work as soon as I got it and when I walked in my coworker started yelling "I smell churros!!!!" XD
11/17/2016
a good vanilla, a tad sweet but if I use it sparingly it totally works
11/05/2016
The perfect vanilla
11/05/2016
I love this scent! I'm surprised at how many compliments I get when wearing this perfume.
11/04/2016
Super sweet, buttery, vanilla. It smells like cake batter ice cream tastes... It's a bit bakery for me and perhaps not for all occasions, but it's still very pleasant. It would be great to layer with a spice or citrus perfume.
11/03/2016
Love this scent... Pros it's unique, fun, and young... Cons it smells more like cotton candy when you first put it on... But by the end of the day it's a light vanilla aroma...
11/03/2016
I love this scent! It's so pretty and perfect for fall/winter. I have had so many complements on it.
11/02/2016
Wasn't breathtaking, I definitely noticed the play dough smell others have referenced.
11/02/2016
This is hands down my favorite scent of all time! Reminds me of Main Steet at Magic Kingdom °O° Amazing bakery smell
11/02/2016
smells like white cake. Love it but this sent doesn't last very long.
11/01/2016
Love this fragrance. It starts out smelling like a cupcake, but once it dries down and at the end of the day, it smells like a pure vanilla bean. Absolutely love this.
11/01/2016
I didn't really like this one,I love vanilla,but this is a hot scent.Burn kinda, no last time,will use it up fast and never oder it again.
11/01/2016
Smells like straight up vanilla extract.
11/01/2016
This is a wonderful perfume for the Fall/Winter months. It smells so yummy and lasts all day! My hubby told me I smelled like cotton candy. =)
11/01/2016
Love love love this.
11/01/2016
Too sweet for me. Smells very young like a cupcake.
10/30/2016
Delicious! Love this! Birthday cake ice cream. Personal scent that is warm and cozy.
10/30/2016
My favorite one by far! After awhile it smells like a fortune cookie. I love this and will always buy it
10/30/2016
Very nice fragrance
10/29/2016
Love. Extremely sweet and sometimes overpowering but all in all a great sweet smell.
10/29/2016
Mmmm smells like vanilla cake
10/28/2016
Smalls great but a little on the sweet side
10/20/2016
This is a really pretty scent. I would recommend it
10/12/2016
Love this scent!! Starts off with a strong sent of Vanilla but as the day goes on the hint of in-scents comes through. I am so glad I chose this as my first scent. I have really enjoyed it and have received many compliments. I have thought about purchasing a larger bottle.
10/09/2016
So amazing. Initially a little over bearing vanilla smell right when it is sprayed.. but after it being worn it does dry down. Everyone says it smells like cupcakes or frosting. Very yummy!
10/07/2016
This was not my favorite perfume. I picked it because Kandee Johnson on Youtube said it was her favorite, so I thought I'd give it a try. I also love anything vanilla. It smells like a air freshener for the house. I didn't like it. Vanilla lace from Victoria Secret is a good one. I ended up giving it to my sister..she liked it.
10/07/2016
Warm, sweet, vanilla & sugar. I always get so many complements wearing this.. especially from men.
10/07/2016
I've the smell just thought it last longer
10/06/2016
This is a really fun scent. At first it is a really strong vanilla scent, but it quickly dies down into a softer cupcake type vanilla. It is not overpowering so it does not give you that perfume headache that happens with strong perfumes. This is a good perfume if you want something light and subtle.
10/05/2016
Definitely more of a sweet body spray smell instead of a perfume. I really like it for days that I need to tone down my scent.
10/05/2016
Love this scent! Deliciously sweet with a beautiful dry down!
10/04/2016
I love this scent!
10/04/2016
I love this scent!
10/03/2016
It smell gorgeous! I look how clean it smells .
10/03/2016
I liked it. I love vanilla so this one is just beautiful. Not giving it a full 5 ❤️ because it doesn't last as well as others.
10/03/2016
Delicious scent! It is reminiscent of a candy that I sadly can not remember. The scent is like brown sugar with a very small hint of something fruity. I definitely feel like this perfume would also be excellent to mix with other perfumes to add a hint of warmth and sweetness. The perfect vanilla scent in my opinion!
10/01/2016
The best vanilla scent ever!! I will be ordering again!
09/30/2016
I really liked this one. It doesnt last very long.
09/30/2016
A little too sweet for me. But smells good
09/30/2016
Love this SO much. I get compliments whenever I wear it. Sweet and yummy like a cupcake.
09/29/2016
I love this smell!! Smells like vanilla candy and it's so delicious
09/24/2016
This perfume is a wonderfully sweet scent. If you enjoy vanilla you must try! It works perfectly for me for every day and is easily going to become a signature scent. It lasts all day and seems to smell stronger with your body heat increasing.
09/23/2016
This fragrance is for that person who loves sweet fragrances. The vanilla is strong along with a cotton candy like note with it. Lasts all day, and makes me very happy.
09/21/2016
I added this to my queue because I've been searching for a Scentbird vanilla fragrance that resembles Atelier Vanille Insensee which I love. This smells nothing like Atelier but it's still enjoyable. Atelier is vanilla with some bitter and woodsy/cedar notes. This on the other hand is quite sweet and I get a cupcake, sugar cookie, or icing vibe from it. Kinda reminds me of something I've smelled at Yankee Candle.
09/20/2016
Has a very sweet buttury smell but i like it if you enjoy a cupcake smell you will like this
09/19/2016
Did not work on me. Reminded me of a cheap air freshener. Bleh
09/19/2016
I know many people have said this doesn't smell right on them, particularly that it smells like play doh. However, this scent worked great for me with my pH and smells delicious. I've not worn a gourmand scent in so long and get so many compliments when I wear this scent. Men seem to really love scents like this that are warm and nostalgic. Most perfumes smell pretty true on me, if you don't have an issue with most perfumes changing their notes or smelling somewhat different on you, I don't think you will have the issue of your skin pH not blending well with the scent. It is truly a great date night scent, I love to spray some on when I hop out of the shower and get pjs on, such a comforting smell even just for myself before bed. Feels cozy and luxurious. The dry down is lovely and it has a medium sillage on me. You have to be fairly close to me to smell it, but not right up in my bubble, so it isn't an overwhelming sweet scent by any means for those around you. This would be a perfect scent for a night in with someone, date night, fall and winter, those who love gourmand scents, people in specific fields like teachers would get a great smell reaction from younger children feeling comfortable around the smell, it's just overall a very comforting, warm, nostalgic scent. I think it is a definite must in a well rounded scent library to have one scent like this. Primarily vanilla with that light touch of heliotrope making it just a bit lighter and not overwhelming. I would buy a full bottle of this in the future easily.
09/16/2016
I like this but I would have loved it when I was younger...maybe in high school. It literally smells like a bakery, no exaggeration, you'll smell like a cupcake.
09/15/2016
Love it! Was told I smelled like cotton candy cake almost everyday!
09/12/2016
This scent is perfectly sweet, like a cupcake with lots of frosting. Its not overpowering just enough warm, sweet goodness. The scent last all day too!
09/10/2016
Vanilla extreme is the perfect name for the scent. A little goes along away in this classic vanilla. My kids tells me I smell like a cupcake! Adore it.
09/08/2016
Yum, I smell like a cupcake! Not for all the time but a fun fragrance if I want to smell yummy!
09/07/2016
It smells like I'm baking cookies
09/06/2016
Love the super vanilla scent, smells so good! Love the packaging as well (first time subscriber) :)
09/06/2016
Wonderful! This smells similar to a snickerdoodle cookie. I love it! It is not overpowering which is wonderful for those of us with allergies.
09/06/2016
Love!! I love the scent of vanilla and this one doesn't disappoint.
09/05/2016
Very sweet smell. You smell like freshly baked cookies but after a few hours it starts to give me a slight headache. Amazing for short periods of time.
09/05/2016
I have had so many compliments on this smell. I absolutely love it. Obviously by its name if you love vanilla then you wil love this.
09/04/2016
Love the sweet vanilla smell. I have a co-worker that most perfumes trigger migraines and even she complimented me on the softness and sweet, warm scent. I wear this everyday!!
09/04/2016
Very strong at first but once it settles on the skin, it becomes subtle. If you like vanilla scents, you will love this.
09/03/2016
When I first sprayed this perfume on it came off a little strong (smelling like the kind of clove you apply to your prepared ham at Thanksgiving). I wasn't a fan initially because the clove smell was too strong. After about an hour this clove scent flattened out to a lighter scent similar to a birthday cake Yankee candle! This was much more tolerable. In addition to the birthday cake smell you can also smell light notes of vanilla. Not my favorite scent but definitely tolerable.
09/03/2016
Love it! Smells like vanilla candy. Smells delicious.
09/02/2016
Love this scent!!!!!!!
09/02/2016
Once again I did not receive this perfume! Every month I received the wrong perfume. I can not rate because I received DKNY instead. Disappointed and will give this company one more month to send the right product.
09/02/2016
haven't received it yet:(
09/01/2016
I have mixed feelings. I do not like the initial smell. It's very sweet almost like vanilla extract, once it's dried it's this very warm and inviting like sugar cookies. I found I enjoy it more as a fabric freshner then on my body.
09/01/2016
Omg. This is the VERY best smell EVER , SO addicted to it already !!!!
09/01/2016
Smells like a cupcake...a little too sweet at fist but the drydown is not as intense.
09/01/2016
Very sweet scent. Smells like a vanilla cupcake or sort of like a freshly baked sugar cookie. I took a star off because the scent does not last long.
09/01/2016
If you love vanilla you will love this fragrance of course. If you love the smell of Philosophy's Fresh Cream.. this will disappoint.
08/31/2016
Very sweet! Almost like a vanilla cupcake or cookies. If you like the sweet scents, try this one!
08/31/2016
So dreamy! One of my new favorite scents by far!
08/31/2016
I love this fragrance
08/31/2016
Love love love this smell. It's a little fake smelling at first but once it settles it's amazing. Absolutely love it
08/31/2016
Awesome n yummy. Received lots of compliments
08/31/2016
I actually really like it. It's an extreme vanilla smell at first; almost, cough syrup like, but that goes away quickly and you're left smelling like pure vanilla ALL DAY. This is rare for me b/c fragrances rarely last on my skin, especially "soft" feminine fragrances like vanilla. I love it. I love smelling it on my newborn after some has rubbed off on him.
08/31/2016
Smells very sweet and very strong. Love it. Smells like vanilla sugar cookies
08/30/2016
I am enjoying this scent but it does make me want a cookie.
08/30/2016
Love the vanilla scent that lingers
08/29/2016
Was surprised at first, thought would overwhelming but settled to be a nice scent.
08/29/2016
I really wanted a tropical scent before summer is over, and the South Pacific description of this fragrance pulled me in. I was really disappointed though in how one-note this fragrance is. It's called Vanilla Extreme, and that's an extremely accurate name. All you smell is Vanilla. If I sprayed this scent in the corners of my kitchen and held an Open House, I could probably sell my home in less than 10 minutes. I'm a walking sugar cookie!
08/24/2016
LOVE this scente!
08/22/2016
Not for me... Loved the top notes. But the finish was just okay. If you like the base of this fragrance I think you'd love Fresh Cream by Philosophy. A cleaner Cream scent.