Comptoir Sud Pacifique
Vanille Extreme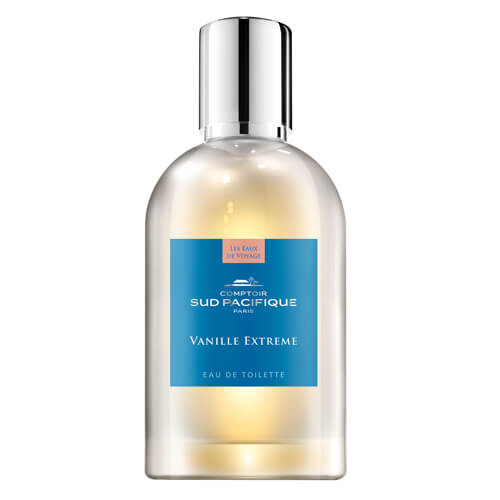 Get a 30-day supply of Vanille Extreme
for
$
14.95
Notify me once this scent is available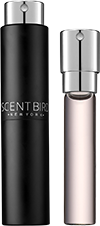 0.27 oz subscription

0.27 oz a la carte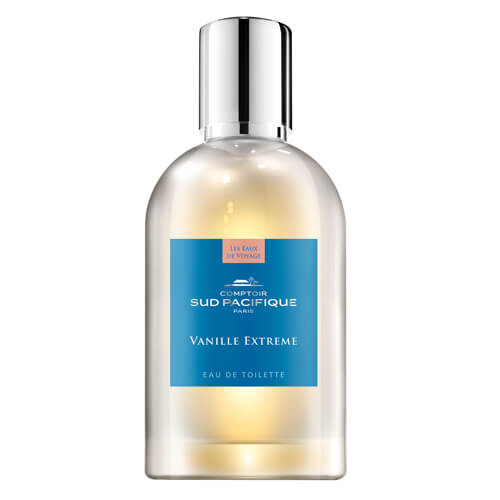 3.3 oz bottle
Share and earn free perfume
Notes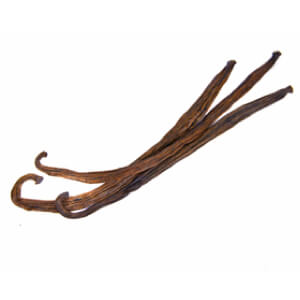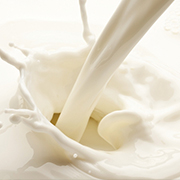 Description
The exclusive French brand introduces "Eaux de Voyage", the scents from far away islands in South Pacific. Vanille Extrême is the 10th fragrance, originating from "Vanilla islands/ Vanille Des Isles", a kind of vanilla cult for gourmand aromas fans. Vanille Extrême is more intensive than Vanille Passion, sweet, warm and spicy. Raw sugar and milk, vanilla and heliotrope absolute are united in an ultra gourmand trail. Jacques Lions is the nose behind this fragrance. It was launched in 2005 to celebrate the 30th anniversary of the house.
You may also like
Vanille Extreme by Comptoir Sud Pacifique Reviews
10/20/2016
This is a really pretty scent. I would recommend it
10/12/2016
Love this scent!! Starts off with a strong sent of Vanilla but as the day goes on the hint of in-scents comes through. I am so glad I chose this as my first scent. I have really enjoyed it and have received many compliments. I have thought about purchasing a larger bottle.
10/09/2016
So amazing. Initially a little over bearing vanilla smell right when it is sprayed.. but after it being worn it does dry down. Everyone says it smells like cupcakes or frosting. Very yummy!
10/07/2016
This was not my favorite perfume. I picked it because Kandee Johnson on Youtube said it was her favorite, so I thought I'd give it a try. I also love anything vanilla. It smells like a air freshener for the house. I didn't like it. Vanilla lace from Victoria Secret is a good one. I ended up giving it to my sister..she liked it.
10/07/2016
Warm, sweet, vanilla & sugar. I always get so many complements wearing this.. especially from men.
10/07/2016
I've the smell just thought it last longer
10/06/2016
This is a really fun scent. At first it is a really strong vanilla scent, but it quickly dies down into a softer cupcake type vanilla. It is not overpowering so it does not give you that perfume headache that happens with strong perfumes. This is a good perfume if you want something light and subtle.
10/05/2016
Definitely more of a sweet body spray smell instead of a perfume. I really like it for days that I need to tone down my scent.
10/05/2016
Love this scent! Deliciously sweet with a beautiful dry down!
10/04/2016
I love this scent!
10/04/2016
I love this scent!
10/03/2016
It smell gorgeous! I look how clean it smells .
10/03/2016
I liked it. I love vanilla so this one is just beautiful. Not giving it a full 5 ❤️ because it doesn't last as well as others.
10/03/2016
Delicious scent! It is reminiscent of a candy that I sadly can not remember. The scent is like brown sugar with a very small hint of something fruity. I definitely feel like this perfume would also be excellent to mix with other perfumes to add a hint of warmth and sweetness. The perfect vanilla scent in my opinion!
10/01/2016
The best vanilla scent ever!! I will be ordering again!
09/30/2016
I really liked this one. It doesnt last very long.
09/30/2016
A little too sweet for me. But smells good
09/30/2016
Love this SO much. I get compliments whenever I wear it. Sweet and yummy like a cupcake.
09/29/2016
I love this smell!! Smells like vanilla candy and it's so delicious
09/24/2016
This perfume is a wonderfully sweet scent. If you enjoy vanilla you must try! It works perfectly for me for every day and is easily going to become a signature scent. It lasts all day and seems to smell stronger with your body heat increasing.
09/23/2016
This fragrance is for that person who loves sweet fragrances. The vanilla is strong along with a cotton candy like note with it. Lasts all day, and makes me very happy.
09/21/2016
I added this to my queue because I've been searching for a Scentbird vanilla fragrance that resembles Atelier Vanille Insensee which I love. This smells nothing like Atelier but it's still enjoyable. Atelier is vanilla with some bitter and woodsy/cedar notes. This on the other hand is quite sweet and I get a cupcake, sugar cookie, or icing vibe from it. Kinda reminds me of something I've smelled at Yankee Candle.
09/20/2016
Has a very sweet buttury smell but i like it if you enjoy a cupcake smell you will like this
09/19/2016
Did not work on me. Reminded me of a cheap air freshener. Bleh
09/19/2016
I know many people have said this doesn't smell right on them, particularly that it smells like play doh. However, this scent worked great for me with my pH and smells delicious. I've not worn a gourmand scent in so long and get so many compliments when I wear this scent. Men seem to really love scents like this that are warm and nostalgic. Most perfumes smell pretty true on me, if you don't have an issue with most perfumes changing their notes or smelling somewhat different on you, I don't think you will have the issue of your skin pH not blending well with the scent. It is truly a great date night scent, I love to spray some on when I hop out of the shower and get pjs on, such a comforting smell even just for myself before bed. Feels cozy and luxurious. The dry down is lovely and it has a medium sillage on me. You have to be fairly close to me to smell it, but not right up in my bubble, so it isn't an overwhelming sweet scent by any means for those around you. This would be a perfect scent for a night in with someone, date night, fall and winter, those who love gourmand scents, people in specific fields like teachers would get a great smell reaction from younger children feeling comfortable around the smell, it's just overall a very comforting, warm, nostalgic scent. I think it is a definite must in a well rounded scent library to have one scent like this. Primarily vanilla with that light touch of heliotrope making it just a bit lighter and not overwhelming. I would buy a full bottle of this in the future easily.
09/16/2016
I like this but I would have loved it when I was younger...maybe in high school. It literally smells like a bakery, no exaggeration, you'll smell like a cupcake.
09/15/2016
Love it! Was told I smelled like cotton candy cake almost everyday!
09/12/2016
This scent is perfectly sweet, like a cupcake with lots of frosting. Its not overpowering just enough warm, sweet goodness. The scent last all day too!
09/10/2016
Vanilla extreme is the perfect name for the scent. A little goes along away in this classic vanilla. My kids tells me I smell like a cupcake! Adore it.
09/08/2016
Yum, I smell like a cupcake! Not for all the time but a fun fragrance if I want to smell yummy!
09/07/2016
It smells like I'm baking cookies
09/06/2016
Love the super vanilla scent, smells so good! Love the packaging as well (first time subscriber) :)
09/06/2016
Wonderful! This smells similar to a snickerdoodle cookie. I love it! It is not overpowering which is wonderful for those of us with allergies.
09/06/2016
Love!! I love the scent of vanilla and this one doesn't disappoint.
09/05/2016
Very sweet smell. You smell like freshly baked cookies but after a few hours it starts to give me a slight headache. Amazing for short periods of time.
09/05/2016
I have had so many compliments on this smell. I absolutely love it. Obviously by its name if you love vanilla then you wil love this.
09/04/2016
Love the sweet vanilla smell. I have a co-worker that most perfumes trigger migraines and even she complimented me on the softness and sweet, warm scent. I wear this everyday!!
09/04/2016
Very strong at first but once it settles on the skin, it becomes subtle. If you like vanilla scents, you will love this.
09/03/2016
When I first sprayed this perfume on it came off a little strong (smelling like the kind of clove you apply to your prepared ham at Thanksgiving). I wasn't a fan initially because the clove smell was too strong. After about an hour this clove scent flattened out to a lighter scent similar to a birthday cake Yankee candle! This was much more tolerable. In addition to the birthday cake smell you can also smell light notes of vanilla. Not my favorite scent but definitely tolerable.
09/03/2016
Love it! Smells like vanilla candy. Smells delicious.
09/02/2016
Love this scent!!!!!!!
09/02/2016
Once again I did not receive this perfume! Every month I received the wrong perfume. I can not rate because I received DKNY instead. Disappointed and will give this company one more month to send the right product.
09/02/2016
haven't received it yet:(
09/01/2016
I have mixed feelings. I do not like the initial smell. It's very sweet almost like vanilla extract, once it's dried it's this very warm and inviting like sugar cookies. I found I enjoy it more as a fabric freshner then on my body.
09/01/2016
Omg. This is the VERY best smell EVER , SO addicted to it already !!!!
09/01/2016
Smells like a cupcake...a little too sweet at fist but the drydown is not as intense.
09/01/2016
Very sweet scent. Smells like a vanilla cupcake or sort of like a freshly baked sugar cookie. I took a star off because the scent does not last long.
09/01/2016
If you love vanilla you will love this fragrance of course. If you love the smell of Philosophy's Fresh Cream.. this will disappoint.
08/31/2016
Very sweet! Almost like a vanilla cupcake or cookies. If you like the sweet scents, try this one!
08/31/2016
So dreamy! One of my new favorite scents by far!
08/31/2016
I love this fragrance
08/31/2016
Love love love this smell. It's a little fake smelling at first but once it settles it's amazing. Absolutely love it
08/31/2016
Awesome n yummy. Received lots of compliments
08/31/2016
I actually really like it. It's an extreme vanilla smell at first; almost, cough syrup like, but that goes away quickly and you're left smelling like pure vanilla ALL DAY. This is rare for me b/c fragrances rarely last on my skin, especially "soft" feminine fragrances like vanilla. I love it. I love smelling it on my newborn after some has rubbed off on him.
08/31/2016
Smells very sweet and very strong. Love it. Smells like vanilla sugar cookies
08/30/2016
I am enjoying this scent but it does make me want a cookie.
08/30/2016
Love the vanilla scent that lingers
08/29/2016
Was surprised at first, thought would overwhelming but settled to be a nice scent.
08/29/2016
I really wanted a tropical scent before summer is over, and the South Pacific description of this fragrance pulled me in. I was really disappointed though in how one-note this fragrance is. It's called Vanilla Extreme, and that's an extremely accurate name. All you smell is Vanilla. If I sprayed this scent in the corners of my kitchen and held an Open House, I could probably sell my home in less than 10 minutes. I'm a walking sugar cookie!
08/24/2016
LOVE this scente!
08/22/2016
Not for me... Loved the top notes. But the finish was just okay. If you like the base of this fragrance I think you'd love Fresh Cream by Philosophy. A cleaner Cream scent.