Comptoir Sud Pacifique
Vanille Coco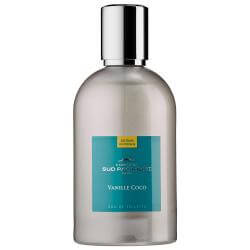 Get a 30-day supply of Vanille Coco
for
$
14.95
Notify me once this scent is available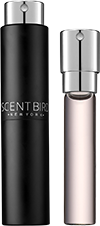 0.27 oz subscription

0.27 oz a la carte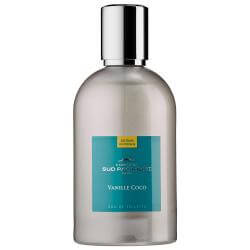 3.3 oz bottle
Share and earn free perfume
Notes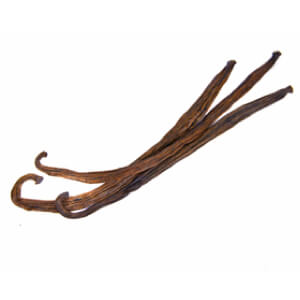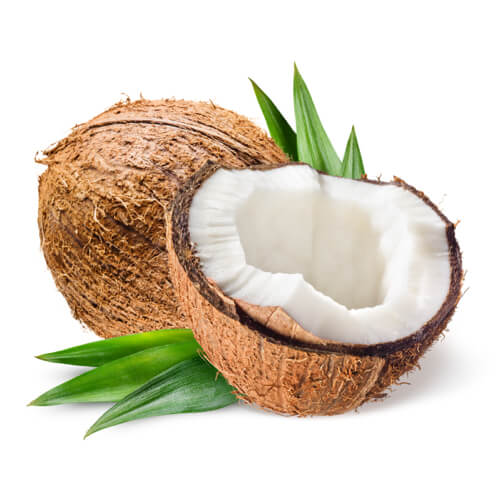 Description
The promise of escape and of immediate, vanilla tinged taste of the exotic. Island vanilla, coconut milk, heliotrope... For a jouney to the heart of the exotic.
You may also like
Vanille Coco by Comptoir Sud Pacifique Reviews
11/14/2017
This is by far the best one they have nice and warm vanilla and it's amazing people always compliment me :)
11/06/2017
I love this scent -- it is very vanilla-y!. More of a sporty scent, I will use it often on the weekend.
11/04/2017
It's a nice everyday scent. I think I expected more Vanilla and Cocoa, but I just got vanilla.
11/03/2017
Very sweet vanilla and coconut fragrance. It was a little too sweet for me to wear, but I spray it in my bedroom to freshen the air
11/01/2017
cake in a bottle! lol literally!
10/31/2017
I did use the entire sample in a month - was looking for a vanilla scent that is not sticky sweet - this is not the one, but I could tolerate it.
10/30/2017
It smells good at first but then it has a yucky dust smell. Not the best. I had high hopes, but its a disappointment.
10/25/2017
Not for me...nothing in the description said anything about chocolate but it smells like the chocolate scented/flavored lipglosses. I say that because when I was younger my mother would always buy chocolate scented/flavored lipgloss for my sister because it was her FAVORITE and the smell alone would make me sick. As soon as I sprayed it, I was taken back to my childhood and immediately felt my stomach start to go weak. Maybe it's the artificial scent..not really sure..but this was a no go.
10/16/2017
Probably one of my fav scents so far , very sweet An vanilla
10/12/2017
Literally liquid cotton candy. If you want children to like you because you "smell like candy," this is your scent.
10/05/2017
Love love love the scent but doesn't last long at all. If it lasted longer, I'd buy this scent in bulk.
09/21/2017
A great fragrance if you like very sweet and "candied" kinds of scents. Very creamy kind of smell, with the vanilla being more dominant and the coconut just lightening it a bit. This is okay for work, but can be a bit strong for professional settings if you're not into "candied" or syrupy sweet smells.
09/10/2017
I had high hopes for this given the rave reviews. The scent in its entirety has an artificial property that I really don't like at all. I just wish it was as rich and realistic as I thought it would be.
09/07/2017
only lasts an hour or so. synthetic smelling vanilla
09/05/2017
I PURCHASED THIS SCENT FOR MY DAUGHTER URYJAH BROOKE, HOWEVER SHE QUICKLY RAN OUT BECAUSE MY ELDEST DAUGHTER BEYHLEE FELL IN LOVE WITH IT AS WELL! ALSO, URYJAH INFORMED ME THAT HER FRIENDS AT SCHOOL WOULD GET INTO HER LOCKER SO THEY COULD USE IT AS WELL!!!!!! LOL, NEEDLESS TO SAY, I RECENTLY HAD TO UPDATE MY QUE SO THAT WE COULD GET THE SAME FRAGRANCE FOR THE NEXT 3 MONTHS OF DELIVERIES!!!!! JUST THE RIGHT BLEND OF WARMTH, VANILLA & COCONUT NOTES.
09/05/2017
LOVE LOVE LOVE this one!
09/05/2017
I was not impressed. This just smells like vanilla. Like I poured vanilla extract on myself. And it's way too sweet for my taste.
08/13/2017
This perfume smells like a vanilla cupcake candle. I do like it though. My only problem being, that it can wear off rather quickly. Other than that I have had people say they like it.
08/08/2017
Ok so it is extremely strong when it first comes out and definitely smells like coconut and vanilla which I love BUT and it's a big but! It smells like an air freshener. It literally smells like I sprayed or rubbed a car freshener on me. Then after about 30 min the smell dissipated and I could only smell it in I put my face directly on my clothes and it was very little. After a couple hours the smell wasn't on my clothes at all. I'm keeping it in my car for a quick spray occasionally in the air after we have a burger so the car doesn't smell like fast food.
08/05/2017
I loved this sent but it didn't last long on me at all maybe an hour tops...
08/04/2017
I can't get enough of this! It fades quickly though. If you're a vanilla fan, you'll love it!
08/04/2017
I LOVE this scent! Unfortunately it does not last long so I am using it up like crazy, but I am a huge fan of sweet, candy like scents.
08/03/2017
Loved the scent!
08/02/2017
Nice smell. Doesn't last very long on me
08/02/2017
I love this scent . I received a lot of compliments wearing this . People can't make out if it's vanilla or chocolate.
08/02/2017
This is a nice vanilla scent. Reminds me of being at the beach. Good summer scent.
07/26/2017
From the description I was excited to get it. However, it was the most vial perfume I've ever worn. I don't know if it's my body chemistry, but I had to wash my arms off within five minutes as I couldn't stand it any longer. I wanted to like it so much I tried it again and had the same result. So sad.
07/05/2017
Way too strong. When i spray it I feel like I'm going to choke on the smell.
06/30/2017
TOO much coconut-overpowering
06/28/2017
I'm so glad I tried this one. It's not my typical scent. While it is a sweeter scent than a generally go for...I do like it.
06/27/2017
Such a good everyday perfume. Its so soft and sweet. Lots of vanilla come through <3 <3 <3
06/26/2017
This is now my all time favorite. I have another perfume I stuck with but not any more. Very dominant soft vanilla smell. It has a warmth to it somehow. I spray it on my sheets after I get them out of the dryer. Very relaxing.
06/20/2017
I'm in love with this scent!! It's incredibly sweet scented! It smells so much like pina colada! Perfect flirty sweet scent to wear out on hot summer nights
06/10/2017
Love this. It smalls like a vanilla cupcakes.
06/10/2017
I LOVE LOVE LOVE this frangrance!!! I absolutely love Vanilla! And this hits the spot. Not too sweet.
06/02/2017
The scent was a lot like the scents you can find at Victoria Secret. It's not unpleasant, It's just not expensive smelling.
06/02/2017
I guess I was expecting more to the fragrance but it's still smelt great
06/02/2017
If you love vanilla, this is your perfume. My husband smelled it and asked me if I wore it the day we got married. It's soft with no sharp notes. Perfect for a more mellow day or a casual evening!
06/02/2017
I love the soft sweet smell of this fragrance. It's young and fun, not so much a sexy sophisticated smell.
05/31/2017
I love it!! Coconut and Vanilla is my favorite combination and is a great start for the summer!
05/30/2017
I love this scent! Perfect for summer!
05/19/2017
Great scent!!!
05/03/2017
Love, love, love this scent. It's definitely for summer time-- or when you need a reminder of summer! It wears well on me and is most definitely a vanilla scent. Discovered this brand via the Apricot/vanilla scent & had to check out the whole line. Good for every day.
04/26/2017
This in not my favorite scent from this line. It's very sweet and a little like a coconut air freshener.
04/25/2017
I a really kind of hate this perfume, the longer I wear it the more I don't like it. It reminds me of a car freshener. It truly does have a vanilla scent but I think that something just gets lost in the overall scent.
03/06/2017
It is nice! Very sweet. Just not for me.
03/06/2017
It's not my favorite from the line but still good. Very light coconut but almost has a baby powder smell.
03/05/2017
Love this scent! It has a very soft, sweet smell. It's main note is the vanilla which I would like the coconut and especially banana notes to be stronger. Also, it didn't have much lasting power which isn't such a huge deal because thanks to the packaging I just throw it in my purse and spritz more on any time it fades.
03/05/2017
If you love vanilla/coconut you'll LOVE THIS!
03/05/2017
Nice scent, wasn't quite what I was expecting but not bad.
03/05/2017
Awesome perfume! I think I found my new favorite! It's a unique vanilla scent & last all day
03/05/2017
I'd sampled this at a store years ago but didn't buy any and regretted it. I was thrilled to see it was offered here and have loved it!
02/05/2017
Very nice vanilla scent
02/04/2017
This smells absolutely amazing! Sweet vanilla is the best way I can describe it.
02/04/2017
Love it, but saving for summer
02/03/2017
didn't like it
02/02/2017
Too strong when u spray it, doesnt last at all for me . Smells good though.
01/31/2017
Sultry and sweet. Many compliments when I wear this one. I'm in love!
01/07/2017
Light and sweet.
12/31/2016
AMAZING!!! It smells sooo good!
12/30/2016
Love it! Definitely sweet in a decidedly tropical island way.
12/29/2016
It is a really pretty scent. Very forward with the coconut. I have worn it everyday though and really like it!
12/26/2016
It smelled very fake to me. Kinda plastic-ish
12/09/2016
This is the yummiest perfume I have ever smelled! It is mature and just the right amount of sweet. I combine this with Pink Sugar and it is the epitome of deliciousness. I am not a very girly girl, and I don't particularly care to smell too sweet so this combined with the saccharine sweetness of Pink Sugar is magical for my body chemistry!
12/06/2016
Very very Vanilla. At first I was t sure how I would like it, but it has grew on me. Excited to try it out more. When I wear it I feel like I smell like a giant Cupcake...which isn't a bad thing 😂
12/06/2016
Not as good as the regular vanille one but a nice change.
12/05/2016
I didn't care for this one too well. Smelled to much like a cake batter. I felt like a tween. It was too sweet for me, gave it to my 8 year old.
12/03/2016
I love love love the way this smells! I only gave it four stars because it doesn't seem to last.
12/03/2016
This smells like cupcakes with a slight floral scent. Which sounds weird, but it's very nice. It's very light so i have to use a squirt or two more to make it enough for me.
12/03/2016
Sweet but not overwhelmingly sweet. I like wearing it during the colder months.
11/30/2016
Yummmm smells sooo good!!!
11/12/2016
Smell made me nauseous
11/04/2016
Smells delicious! Hubby loves it :)
11/02/2016
I smell like a bakery full of sweets and I love it. It doesn't last very long but I love the scent enough to be bothered by that!
11/02/2016
I unfortunately cannot wear this scent. Smells like cheap coconut imitation and I am not sure what else but not pleasant. Perfume scents are tricky with my skin chemistry though and I knew not every scent I try will work out for me.
11/01/2016
I ordered this after watching tati from glam life guru recommend. I however do not like this scent at all. I continue to be disappointed month after month with trying new scents but the ones i really want to try are not available on Scentbird. Im giving this one more month then im canceling.
11/01/2016
I love this scent!!
11/01/2016
I honestly didn't expect to like this much. I am not normally big on "gourmande" scents. But the drydown on this is really terrific. It is gourmande without making you think of frosting or cookies or cupcakes - just good yummy flavor.
10/30/2016
Love this, smells great, fresh and clean
10/29/2016
Lovely warm smell, but doesn't last long.
10/20/2016
I like vanilla saw somebody on YouTube recommend it. I was surprised when I got it and didn't care for it at all. There is just an extra note of something that I don't care for.
10/05/2016
This is amazing.
10/04/2016
Spectacular scent !!! Very impressed and I recommend it . Love it
10/04/2016
Its like a spritz of vanilla. I enjoy it.
10/04/2016
I like this one. It smells more like vanilla than the vanille extreme.
10/03/2016
Sweet, marshmallowy. I liked it. Very light, very feminine.
10/02/2016
Oh my gosh ! Love, love, love this.
10/01/2016
This is nice. It smells exactly like a vanilla cupcake after around 30 mins. In the beginning, it does have a slightly synthetic coconut smell to it (like a sweeter better quality version of Coconut Passion from V.S.), but the synthetic coconut completely vanishes as it dries down. It's very sweet and lovable. It has become one of my favorites.
09/29/2016
Love this scent! Smells like coconut and vanilla. Yummy.
09/23/2016
I'm a gourmand girl and this one hits the sweet spot. I love this scent. It's not the kind of sweet that causes headaches but a rich and creamy sweet. The only negatives I can think of are that once it sits on the skin a while it just becomes a vanilla scent. I love vanilla but at the price of this perfume, it seems like there'd be more substance to the scent. It also doesn't last a long as I'd like. These things won't deter me from buying a full bottle. I can't stop sniffing my skin when I have this on. So yummy!
09/23/2016
I liked this more than I thought I would. Slight suntan lotion smell at first, but soon, my boys told me ,"Mama! you smell great! like a vanilla cupcake!"
09/22/2016
Soft and sweet and creamy. Wish it had a little more of the banana and whip but a good light vanilla scent.
09/20/2016
I love vanilla scents, and I love coconut scents, and I love sweet scents - this perfume was so far up my alley that as soon as I run out - I'm going to be buying a larger bottle. It stays with you mellowing slowly throughout the day - there's definitely something akin to circus peanuts in the base notes that adds to the sweet fragrance, but I'm not complaining. It's like wearing a piña colada all day long. The only thing that would make this perfume better is if it had a hint of pineapple.
09/20/2016
Smells kind of fake. Like a generic smell. It's not terrible but I will probably mix this with some other kind of perfume.
09/16/2016
Think of the sweetest treat you've ever ate....this is it with a splash of coconut. It's a younger fragrance and very heavy on the vanilla, only thing sweeter than this is the vanille extreme by comptoir sud pacifique. You'll smell like a vanilla cupcake
09/11/2016
I adore vanilla and coconut and this scent hits the mark with those, as advertised. The scent is quite sweet and strong when I first spray it on, but the scent dissipates fairly quickly on me. By day's end, I have to press my nose to my wrist to smell it at all, but it does mean that this is not too strong for me to wear to the office. That said, I wish it was softer from the beginning and longer lasting. I would buy the full size, regardless.
09/10/2016
It's really sweet, really really sweet. A little goes a long way. It has a strong vanilla scent and a low coconut undertone. I like it but I wouldn't buy the full bottle. Too sweet for me, and that's saying a lot because I love sweet scents.
09/10/2016
It smells lovely, but I think I'd like less of the powdery note. Other than that, I love it!!!
09/07/2016
I'm a big fan of vanilla scents so i absolutely loved this.
09/02/2016
Smells so sweet
09/02/2016
I like the smell but it doesn't seem to wear on me well. The scent seems to fade very quickly.
08/31/2016
I love this scent it last pretty good. I smell it it periodically throughout the day. It is clean and has a true vanilla smell.
08/30/2016
its ok, scent changes
08/29/2016
I loved this smell!! I am going to be purchasing a full size. If you are looking for a PURE sweet vanilla smell then this is the one for you! It is by far my favorite scent I've ever gotten from Scentbird. The staying power is there and it's very strong, but not the kind of strong that gives you a headache. I would recommend to anyone looking for a strong vanilla scent.
08/25/2016
I smell like candy and I love it!
08/23/2016
I like it! However, I like vanilla lace from VS better. This kind of smells like cheap vanilla, but I do like the coconut and musk undertones.
08/11/2016
Vanilla suntan lotion, coconut in the beginning and eventually turns into linear vanilla. Nice fun summertime fragrance!
08/06/2016
I am in love with Vanille Coco! The fragrance is heavenly and light (vanilla and coconut), perfect for a summer day. This is not my everyday scent but I will wear it on a warm, sunny day or when I want something different from most perfume scents.
08/06/2016
Love this, lots of compliments
08/04/2016
I love this scent! It smells just like vanilla and coco! Yummy!
08/03/2016
I love this fragrance! I get a compliment every time I wear it!
08/02/2016
Wow! If you are a vanilla fan, you will love this! It's so light and summery...the smell of vanilla suntan lotion. A wonderful summer fragrance! I will be buying this one in the full size.
07/31/2016
I love this scent! The scent is the perfect blend of vanilla and coconut. It's a good summer fragrance, not for long wear but the scent is still pretty.
07/30/2016
Too sweet on me. Dont smell the coconut. But lasts for hours on my skin.
07/27/2016
I hate the scent very fake vanilla candle type of smell, also a very cheap smell.
07/26/2016
This was really gross. I wanted to like it so badly but it was very synthetic, strong, and you could smell the chemicals. I couldn't use it more than once. I definitely won't be using this again.
07/25/2016
I was hoping to love this scent but It kind of repulsed me. I think it smells like really bad fake Vanilla with a bit of really bad fake coconut. It smells like sunscreen and is SUPER strong.
07/08/2016
I love the light vanilla scent. It is perfect for summer. I will be buying the full size bottle when the sample runs out.
07/06/2016
Smells like summer! :)
07/06/2016
I liked it, it is a very warm vanilly scent. I don't know that I could wear it everyday, at least not in the summer.
07/05/2016
This is one of my all time favorites. I'm a huge fan of vanilla perfumes and this one is beautiful! The only complaint I have is that it doesn't last as long as I'd like. I find myself reapplying a few times per day. But I really like the scent.
07/05/2016
Love this! Smells yummy,but,I would wear this more in the Winter months.
07/02/2016
I just got this scent and I am not so crazy about it. The reason is because it smells like sunblock. I'm not crazy about smelling as if I am at the pool everyday! But that's just my opinion. If someone likes smelling like summery and beaches all day, then, that's fine, but not me.
07/01/2016
Love this scent!!! Strong hints of vanilla with a bit of coconut. Very sweet, but doesn't last long unfortunately. You will not be disappointed with this scent, one of my favorite CSP fragrances.
06/29/2016
Nice smell. Just a little on the strong side.
06/02/2016
It is very sweet and doesn't last long...If you vanilla u will love this, I didnt smell any cocnut
06/02/2016
I love love love this scent. I seriously go around and smell like vanilla cupcakes. I know that it sounds weird but trust me you'll oddly love it.
06/02/2016
Could smell the vanilla at the beginning, but then it changes into something I don't really care for. Every person is different. It's not for me.
06/01/2016
The smell was too "fake vanilla" for me.
05/24/2016
This smells so summery and beachy! I don't think its banana-y at all, it smells like chocolate, vanilla, and coconut to me andI have gotten a lot of compliments on it!
05/24/2016
This smells so summery and beachy! I don't think its banana-y at all, it smells like chocolate, vanilla, and coconut to me andI have gotten a lot of compliments on it!
05/23/2016
-that last review I entered. It doesn't smell spicy lol! I don't know how that came up.
05/23/2016
Very vanilla. I love vanilla, so that's okay. I can't really smell much of anything else. Maybe a little banana but that's about it. It's a nice vanilla smell, not a fake kind of vanilla.
05/22/2016
I loved it! super sweet and exactly what you expect from reading the notes
05/18/2016
It smells that summer, i love the vanilla coco scent. If you like sweet scents you will like this.
05/04/2016
I love, love , love this perfume and I would've never tried it had I not been signed up at scentbird.
05/02/2016
I wasn't crazy about this one...it smells like a cheap body spray you can buy at Wal-Mart.
04/30/2016
Light sweet smell...doesn't last as long as I wish it did but last better than other perfume. Very nice
04/29/2016
This fragrance has an extremely sweet vanilla and coconut scent. It is so sweet that it makes me feel sick. I had forgotten about the banana note and upon first application, it was VERY apparent to me, which grossed me out. I would recommend this scent to individuals who like extremely sweet confection scents.
04/26/2016
Love. Nice light tropical coconut scent.
04/06/2016
liked it ...gentle coconut scent
03/31/2016
Love this scent!! One of my hubbys favorites on me!
03/29/2016
I love this perfume, this is one of my favorites that I have received so far. If you love sweet scents, then this is the fragrance for you 💜
03/02/2016
It smells very chemically on me =(
03/01/2016
Smells like marshmallows - got tons of compliments!
02/29/2016
Ick. Smells like suntan lotion to me. I was so disappointed, I thought there would be more vanilla, but it was all coconut.
02/25/2016
Great fragrance! The vanilla and coconut both smell very natural... not artificial. It's not too sweet and I can still smell it on me at the end of an 8 hour work day!
02/22/2016
Love the smell of this! Absolutely amazing! Vanilla is my favorite smell and I always go back to the basics. This is a classic, subtlety sweet, carmelized vanilla smell. Love it!
02/18/2016
I love it. Perfectly sweet fragrance. It reminds me a sweeter version of cocoa butter but with more vanilla
02/16/2016
This scent was way too sweet for my liking with a strong burst of vanilla that smelled fake to me. Someone in their teens or maybe very early 20s would like this scent I believe. It just smelled really cheap and teeny to me!
02/15/2016
This perfume doesn't smell like I expected. I definitely get vanilla, coconut, and whipped cream but I don't feel that I get any of the other notes. I can't say that I am in love with it but it's just okay. I wish the scent smelled more of toasted coconut but I am glad to have tried it.
02/06/2016
Love this. I think this is a fun summer scent that reminds me of the beach. I love most of the Comptoir scents and this one did not disappoint.
02/02/2016
I prefer the lasting power or lavanilla. This doesn't last at all. The smell is great but the fact that I can't smell it anymore after 5 minutes makes it pointless
01/02/2016
I like many of the Comptoir scents but this one didn't do it for me. I was hoping it would be more creamy and sweet but instead it smelled sort of fake and not very smooth. Also, for some reason my sprayer did not work and would only spit out small amounts each time. Does not spray normal. ( not sure who to notify about this)
12/29/2015
This scent is too sweet and immature smelling. This is not my favorite vanilla.
11/24/2015
Love this!!! It is long lasting, it is just a lighter scent others can smell for a long time!! I can smell it on me for 4 or 5 hrs~ I will be reviewing this & ALL of My Monthly Perfumes on Youtube! https://www.youtube.com/channel/UC5ntQJ-ay2NgN7qJcqhG67A
11/24/2015
Love it. Doesn't last very long but it smells so good I don't really mind
11/24/2015
Love, love, love this perfume!!
11/05/2015
It was ok...very sweet, which I typically like....smelled just like vanilla extract.
10/30/2015
I have been told I smell delicious. I agree. It is light and lovely, perfect for everyday.
10/29/2015
Smells nice but I'm allergic to it.
10/20/2015
I did not find this to be too sweet at all, and the scent lingers subtly in the background. When I hugged my best friend after wearing it for a few hours already, she commented on how good I smell. It smells lovely and the way the perfume blends with my body chemistry takes me to Hawaii! I love coconut, fruity and sweet scents.
10/05/2015
Awesome. Perfect. Love it.
10/05/2015
Yummy vanilla scent but had to reapply constantly.
10/02/2015
I love this scent so much. I smell like a sugar cookie all day. I have a hard time finding a scent that doesn't change to "old lady" on me and this is one that doesn't change.
10/01/2015
If you like smells like cake and vanilla this is great. Closest I can compare it to, would be Coconut Passion by Victoria Secret.
09/30/2015
Sweet and light smelling. It's a very nice scent.
09/29/2015
I love this!! It is such a summer scent. Makes me think of a beach with plenty of sunscreen on! Perfect!
09/06/2015
If you love vanilla and sweet smells, this smells like a bakery its amazing!
09/02/2015
I really, really like this one. It's much more vanilla than coconut. It could last longer, that's my only complaint....I'd buy this again!
08/31/2015
There's a coconut note that many inexpensive frags share that to my nose smell of Play Doh. It doesn't make the perfume bad or unwearable, and I've gotten complements on this, particularly since it's still quite warm yet, but I wouldn't go out and buy this.
08/30/2015
This was a very subtle vanilla scent that carried throughout the day without being overpowering.
08/29/2015
Smells wonderful
08/29/2015
Omg!!!!!! This smells AMAZING! You definitely smell the vanilla with warm coconut. It's great for summer because of the coconut but since it's a warm and cozy scent I think it's also great for the fall/winter! It's like a warm, toasty, sweet coconut drink! Mmmmm!
08/18/2015
When I first sprayed this scent all I could smell was intense vanilla. I didn't like it at first but as the day went by It started to have a nice blend of coconut and vanilla. The overwhelming sweet smell faded and it became an amazing soft yet potent smell. I am in love.
08/03/2015
I love this. Just amazing smell!
08/03/2015
I don't know why I thought this was going to smell like chocolate, but instead it just smelled like vanilla. I still love it though.
08/02/2015
This is very sweet. Almost sickening :(
07/24/2015
"This fragrance is pretty straightforward. It is a straight blend of vanilla and coconut. Upon first spray, I immediately smelled cotton candy, but real, actual cotton candy. This does NOT bring to mind the artificial pink and blue swirled scent that we all know as cotton candy. Vanille Coco smells like the real, melt in your mouth, fluffy spun sugar. While I can sort of smell some coconut, the vanilla kind of overwhelms it. It's really just a lovely, creamy, sugary scent. It tends to fade throughout the day into a cocoa butter type scent. That being said, this fragrance has really decent staying power!"