Comptoir Sud Pacifique
Coco Figue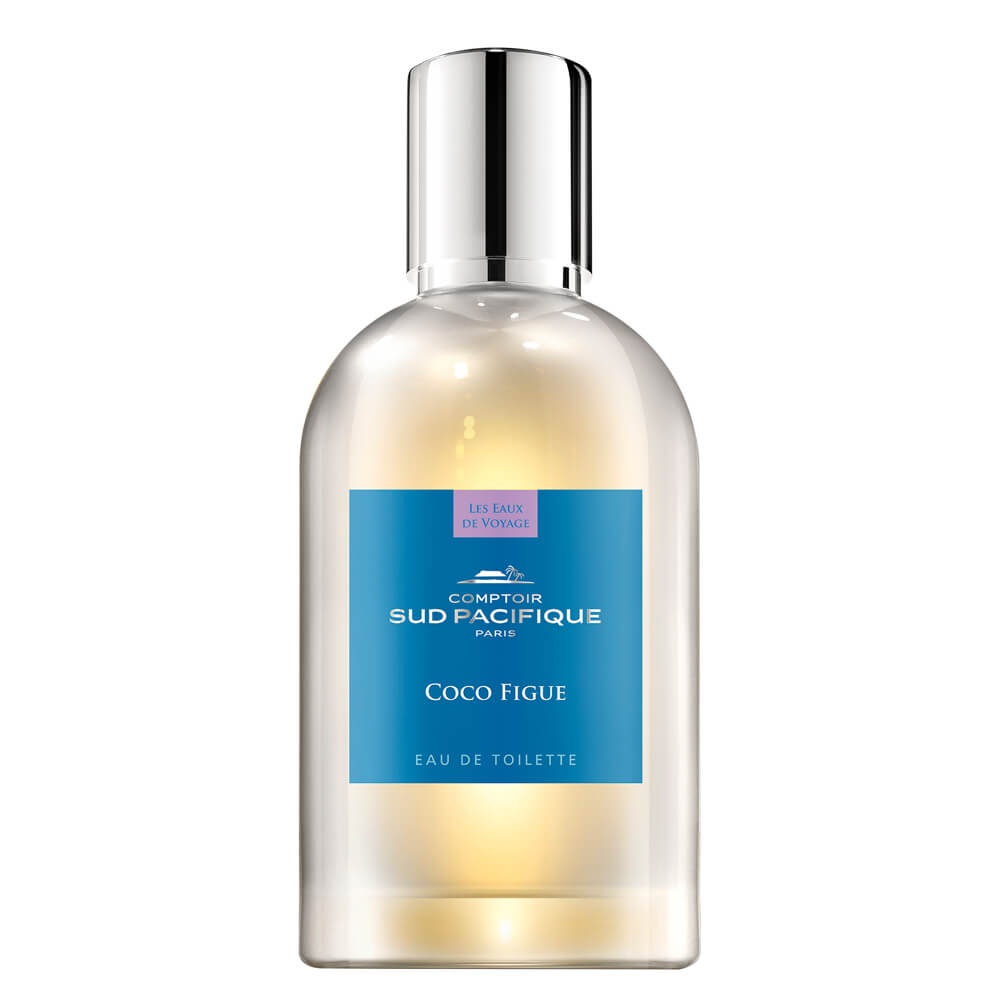 Get a 30-day supply of Coco Figue
for
$
14.95
Notify me once this scent is available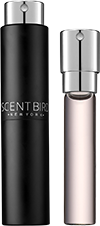 0.27 oz subscription

0.27 oz a la carte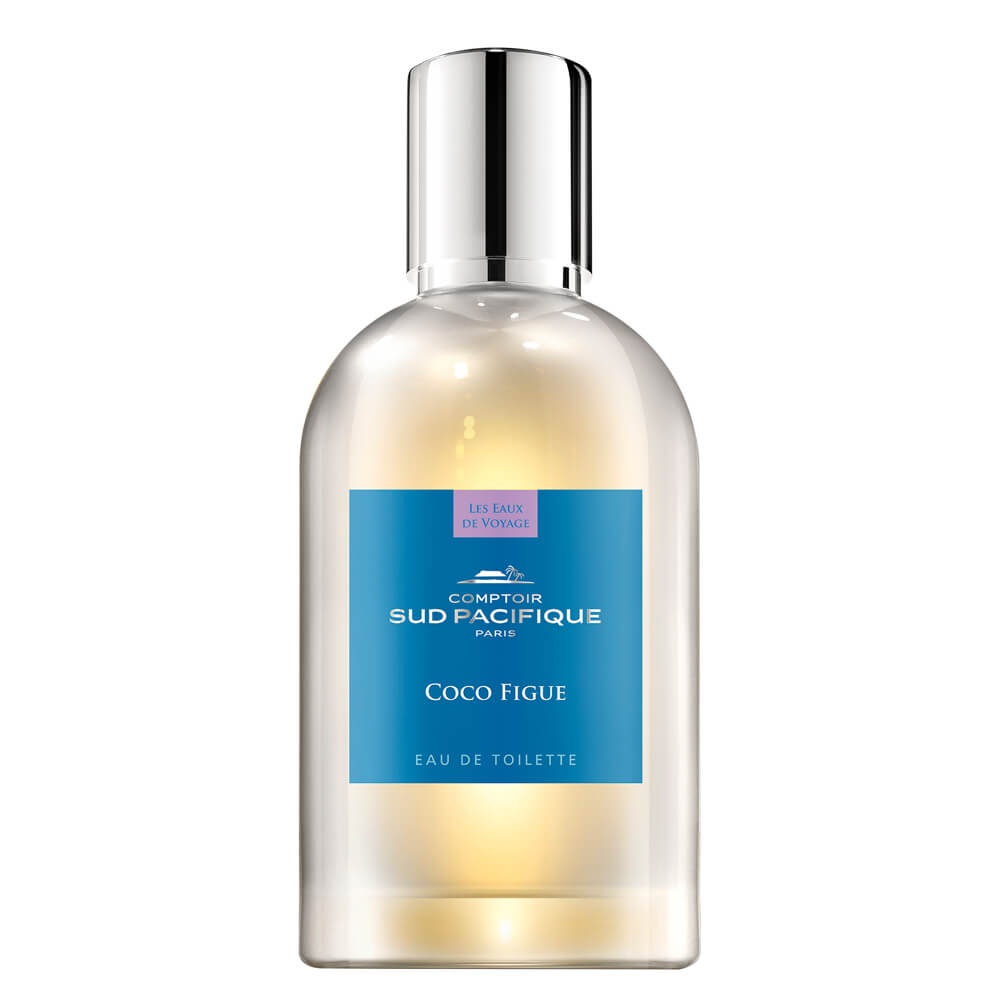 3.4 oz bottle
Share and earn free perfume
Notes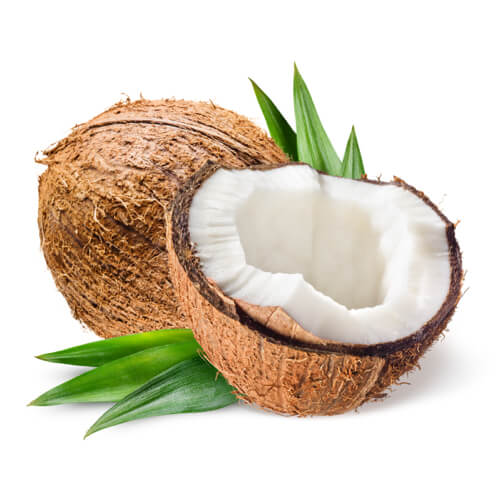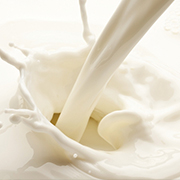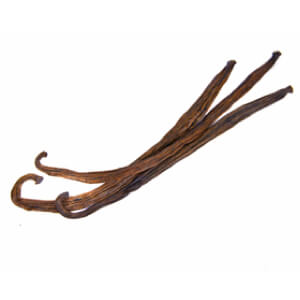 Description
The heat and the sensuality of the coconut pulp mix with the fruity and sweet parts of the fig for a departure 100% pleasure. The vanilla and sweetened bottom is prolongedwithn the marriage of the leaves of coconut and the leaves of fig tree. An exotic, cordial and sensual wake!
You may also like
Coco Figue by Comptoir Sud Pacifique Reviews
11/10/2017
I wasn't expecting what I got, but I was totally pleasantly surprised. Their other scent with vanilla was SO MUCH like cookies, everyone commented on it when I wore it. This one is way more subtle but SUPER fresh and tropical. It's not really "coconutty", tbh, but it's still very nice. I noticed the other comments say it doesn't last very long. This lasts for about 5-8 hours for me, and it changes a little as it wears off, like, the smells change. Your nose gets used to it quickly, but it's still there.
11/08/2017
Meh, man. I really wanted to like this scent, because I freaking love coconut. Dude, it had a buttery smell to it--but instead of being a 'baked goods, coconut cookie, come to mama' scent, it smelled like butter and medicine-y coconut was thrown on me. Ugh. I gave it two stars because it wasn't awful. I just was not feeling it.
11/04/2017
Love it light and clean coconut scebt
10/31/2017
I absolutely LOVE this scent. Reminds me of my days on Miami Beach on a sunny beautiful day.
10/24/2017
Is really like the scent but it only lasted for like three minutes. Then I couldn't smell it anymore. Disappointed because I'm so picky with perfume and I liked it...but it just doesn't last
10/24/2017
I like this scent but it is more suited for spring and summer to me. It seems to have a heavy coconut scent. It is a long lasting perfume though.
10/21/2017
It smells exactly like what the description claims. Coconut, fig, and vanilla. Very summery scent. Reminds me a bit of banana boat sunscreen. Not sure I like it as a PERFUME but I could see using it as a scent around the house in the summer.
10/18/2017
Absolutely love this fragrance I get so many compliments when I wear it. This is one I'll purchase a full size of!
10/15/2017
I love this perfume! Sweet and gentle with hints of coconut, I could wear it every day.
10/05/2017
Even blend of Vanilla and Fig. Pretty sweet when first sprayed but settles nicely.
10/01/2017
I LOVED this scent. And so did my sweetie pie. He couldn't stop sniffing me. *giggle*
09/30/2017
This fragrance is subtle, but smells great! It reminds me of a bottle of suntan lotion with the coconut scent.
09/27/2017
This is some good stuff....i feel beautiful when I wear it.
09/26/2017
This is a really nice sweet smell. You can definitely pick up on the coconut, milk, and vanilla.
09/05/2017
I did not care for this perfume at all, it was just too much for me
09/04/2017
absolutely love this fragrance! it's totally different than what i'm used to and i am not disappointed! i've received a lot of compliments on it and been told it's reminiscent of the beach. definitely worth a try. perfect scent strength as well.
09/02/2017
Absolutely LOVE this scent!! It's subtle but I could still smell it by the end of a day at work! It's not often a perfume lasts that long without being completely overpowering initially, but Coco Figue managed to make it happen!
08/31/2017
Love this scent. It reminds me of a tropical vacation with the coconut fragrance.
08/30/2017
This is a delicious smelling perfume! I need to get a full size bottle. SO yummy!!
08/28/2017
Summer in a bottle!!! Wonderful sweet coconut scent. I just wish it lasted longer on me.
08/21/2017
It was exactly what I wanted - rich, creamy coconut, with a little sweetness underneath it. Perfect for summer. It doesn't have that artificial coconut scent; rather, it's full and round, with a fresh smell. I love this one. It's light enough for summer weekend wear, and dries down to a nice finish, sweet but sophisticated finish.
08/17/2017
This is a lovely summer scent. It's a light coconut scent with just a hint of coffee to keep it interesting. It doesn't last AT ALL on my skin. and that's my only complaint. The scent is completely gone within a few hours.
08/13/2017
Love love love it!!
08/07/2017
This smells so strong of coconut, really yummy!! But the scent doesn't last. that's my only complaint. :( I wish the coco
08/04/2017
Delightful, light, just sweet enough. Love love love!
08/03/2017
LOVE this fragrance!!! Imagine tanning oil, but more subtle and clean. Amazing! I feel so tropical when I wear this!
08/03/2017
It smelled like just plain coconut on me. I was waiting for the vanilla to kick in, but it did not. I just got a headache from it.
07/27/2017
I love this scent could not stop getting compliments and being told that made them hungry
07/26/2017
Absolutely love this scent. It's a perfect blend of vanilla and coconut with class! Last a while too!
07/21/2017
I love this scent!!! Really reminds me of the beach, it's so coconutty and I love that. One of my faves.
07/17/2017
Really flat and short-lasting. I loved the smell in the spritzer, but on, it was just meh. It truly faded within the first hour of wear. I wanted to love it but I just can't.
07/14/2017
I wanted to love this one but I can't. It's gross to me. It's like coconut mixed with rubbing alcohol. Made my sinuses run immediately.
07/12/2017
So good!! This is one that I'm so glad I got! It's sweet and clean.
07/11/2017
Smells like being on vacation on the beach. LOVE!
07/04/2017
This fragrance is exactly what I wanted!
07/02/2017
Smells amazing. Not overpowering. Especially great if you love that sweet coconut smell. Great for summer.
06/30/2017
Wasn't a big fan of the smell.
06/28/2017
I really like it, a very beachy smell. Not sure it lasts all day though that'd be the only con. Otherwise I really like the smell a lot. I'm a lover of all things coconut.
06/23/2017
Smells like a blend of light coconut and sunscreen. Reminds me of a beachy smell but very muted. A good everyday fragrance or a casual date type smell. Not as "coconutty" as I would like but I can appreciate the summery feel of the fragrance. Comptoir's Vanilla Essence is still my go to if I had to choose between the two. Republica's Beachwalk is still the best beachy smell I've encountered.
06/22/2017
I'm a lover of coconut so I wanted to give this a try. But the fig overpowers any coconut smell. At first it was nice and then the fig note came out and that's all I smell. So keep that in mind. It's very strong and lasts.
06/20/2017
Smells very flat and dry. You can smell the coconut but I was expecting something differant. Reminds me of bath and body works lotion.
06/13/2017
Smells like a beach vacation in a bottle. Light, summery, not over powering. I love this one - it's on the "buy a bottle" list!
06/13/2017
When I wore this perfume I received compliments non stop. It reminded everyone of going to the beach. This is the only perfume I have ever had so many people stop and say wow what is that? It seemed to take everyone to a happy place in their minds.
06/11/2017
I like it which surprised me a bit because it's sweet. Definitely smell the coconut and vanilla. Reminds me a bit of sunscreen which I like. I still notice faint traces at the end of the day but wouldn't say it's strong.
06/11/2017
I'll start by saying that I'm obsessed with coconut; fragrance, lotions, candles, food, candy, drink. Obsessed. However, I didn't find this very appealing at all. So sorry, but this to me smelled like plastic coconut like a party favor and chopped up leaves. I couldn't find anyone that particularly liked it so I could give it away.
06/07/2017
This sent is pure summer relaxing at the pool or beach.. it has such a light fun smell. I absolutely loved it.
06/04/2017
I love the smell of coconut and this one was perfect! It's a good summer scent. Will repurchase a full size.
06/04/2017
Has a lovely coconut top note, but the vanilla base note is really overpowering. It also has an old makeup oily smell to it. I was really looking forward to this scent, but was disappointed. My mom smelled it, and she doesn't like coconut, but liked the fragrance. She didn't smell the oily smell at all. Maybe it's just my nose.
06/04/2017
Was absolutely delicious. Light wear. Very sweet
06/03/2017
Love love this fragrance. My first and so far scentbird is awesome!
05/31/2017
I love this fun scent. Just in time for summer. I am thinking of buying a regular size soon. It's perfect for everyday wear!!! Love it!!!!!!
05/22/2017
Love it, I definitely need to order a regular size one!
05/11/2017
I love this perfume, it's a little boozy, a little creamy, and a lot coconutty. It goes on with a little coconut cocktail smell. it's fresh and clean and light. It's a great summer/spring scent. Light enough for the office, yet clean and fun enough for casual weekend wear. My only complaint is that it fades quickly. I'd like it to be a bit more long lasting.
05/05/2017
Love it!! reminds me of being at the beach.
05/03/2017
It's a really great scent. I love it!!!
05/03/2017
Sweet and coconutty!!! It's perfect to wear on a beach vacation or anytime you want to smell like you're on a beach vacation. Just lovely!!!
05/03/2017
Exactly what i thought it might smell like. Very coconut-y, reminds me of Hawaiian tropic sunblock. Not necessarily a bad thing, good for summer, daytime fun.
05/03/2017
If you like coconut then you'll love this. Smells like a Hawaiian get away. The scent is not to over powering in my opinion and last awhile. I plan on buying a bottle once my sample is gone.
05/03/2017
Love the smell of this one.. going to buy a bottle!
05/01/2017
definitely smelled like coconut but seemed more like something you would hang in your car than a perfume.
05/01/2017
The perfect summer time scent. Goes on smelling strongly like a coconuty suntan lotion but lifts into a beautiful scent. I plan on buying a full bottle.
04/26/2017
This was the first perfume I have received from Scentbird and I was not disappointed!!! Perfect scent for summer. I get tons of compliments when I'm wearing it!!!
03/08/2017
Sorry, but it smells like a cheap artificial coconut scent. It smells like a $3 bottle of shampoo. So sorry I paid $16.95 for this one.
03/06/2017
This is my favorite sent yet. It smells like summer. I'm in love
03/06/2017
I didn't hate it. But, I didn't love it either. It smells delicious. It just doesn't last. It actually reminds me of a body spray that can be purchased elsewhere.
03/05/2017
Smells like an island paradise!
03/01/2017
not my fav. not sure what I didn't like about it, but it just didn't strike my fancy. It's definitely very coconuty. almost too much so.
02/26/2017
I just got this scent, and I absolutely adore it. It smells strongly of coconut, so it's definitely a great summer/vacation smell. It's probably one of my favorites to date that I've received.
02/24/2017
Soooooo excited to receive this scent, sprayed it on and it immediately turned my stomach. I'll stick to Baby Phat Dare Me.
02/04/2017
So close to perfect! I love this scent, it's so coconuts and tropical, the only thing I wish is that it weren't quite as sweet, but it is just lovely.
02/04/2017
Love this perfume so much! I've bought it and have ordered it twice from scent bird! It's fabulous!
02/03/2017
Loved this! So many compliments! I ended up giving mine to a friend! Another Satisfied customer @
01/26/2017
Personally way to sweet for me! I found it almost nauseating.
01/25/2017
LOVED THIS. I have been looking for a nice coconut scent for a while now. I layer this with the Body Shop's Noix De Coco body lotion. Yum. I will be purchasing a full bottle. This will be in heavy summer rotation.
01/17/2017
It was ok. Definitely wouldn't buy a bottle.. Doesn't last.
01/15/2017
This is a very heavy coconut scent, I prefer it for summer nights. It does smell more artificial coconut- similar to the kind in sunscreen but slightly sweeter and more refined.
01/05/2017
Didn't care for it on me
01/04/2017
I love the summertime smell!
01/04/2017
Something about the smell through me off
01/01/2017
I did not like this scent at all. The coconut scent was way too sweet. I threw it away after one spray. :(
12/31/2016
If you enjoy coconut then you will like this one. It is sweet and summery and I just adore it!
12/30/2016
Loved this. The perfect coconut fragrance. I can't stop wearing this. I need a full bottle asap
12/30/2016
Im a vanilla kinda girl so this if my most favorite of all
12/28/2016
Scent smells good...smell the coconut more and a hint of fig. Reminds me of summer (my favorite time of the year).
12/20/2016
Smells like the beach. Very tropical island
12/03/2016
This is the best fig scent I have found! A good balance of green and sweeter notes. I wish it lingered a little longer, but I will continue to use this one.
12/02/2016
I got many compliments when I wore this even though it wasn't my favorite!" The coconut was a little strong!
11/28/2016
I really like Coco Figue, but I would have loved to smell a bit more fig. Regardless, it's a gorgeous scent. Not overpoweringly coconut, and layers of gorgeous scent. If you like sweeter fragrances, definitely put this on your list!
11/23/2016
Coconut is predominate scent, wonderful tropical scent. Exactly what I was looking for. Ordering again.
11/20/2016
Predominantly coconut and milk. I'm not getting any fig whatsoever.
11/08/2016
this perfume is so good this was my second order of it! i am now going to purchase the full size bottle because i just cannot get enough of it
11/02/2016
By far the most amazing perfume I've ever owned. Will be purchasing a bottle once my sample runs out!!
11/02/2016
love this scent
10/24/2016
In love with this perfume! I'm obsessed with coconut and this makes like I'm at the beach! Perfect for summer.
10/17/2016
Love this perfume! Smells like I'm on a beach with a coconut drink in my hand.
10/13/2016
The smell of coconut is amazing. Goes on a little light but a very wonderful smell..
10/12/2016
Love the fresh coconut scent....This fragrance is definitely one of my favorites.
10/06/2016
Beautiful scent!
10/05/2016
This has a nice coconut smell, but it isn't too strong. I don't notice it after a few hours, but to me that means it isn't overpowering for those around me. I got lots of complements on this scent. Love it!
10/04/2016
Smells like a vacation on the beach. I love the Replica Beachwalk but this smells better because it doesn't smell like spf as much.
10/04/2016
It was alright. Light scent
10/04/2016
In love with this perfume! Seriously want a huge bottle of it.
10/04/2016
Too much coconut. Little too sweet.
10/04/2016
Its light but smells great
10/03/2016
I wasn't really a fan of this one. It was sickly sweet...one of my friends loved it though!
10/02/2016
This perfume smells really good. It's a very light scent. It doesn't get 5 stars because it doesn't seem to last very long.
10/01/2016
Omg! So in love with this perfume! ❤️❤️❤️
10/01/2016
This was the first scent I received. I love it. Its a little light on scent but smells amazing. It smells like coconut and is really sweet.
10/01/2016
Pleasant musky scent. I gave it to my son to use as it was not light enough for my tastes.
10/01/2016
Oh i love this scent!!!! So fresh and like fresh off the beach smell!!!
09/30/2016
Very coconutty. I like it. It it smells more like coconut than anything else. Does not last long.
09/30/2016
It was very coconut smelling - loved it - felt like i was on a beach !
09/30/2016
this is the most unbelievable perfume! tried it on a hunch & it was the best choice i have made so far. it has a sweet & sexy all rolled up into one.
09/29/2016
Love it's fresh coconut scent!
09/20/2016
This is a very light delicate scent for me. It has the complex notes of coconut and fig, and a elegant sweetness that stays with you for a few hours. It's definitely something that you'd have to reapply throughout the day, for me at least. I really enjoyed this scent, but to be honest it was soooo hard to tell that I was wearing any scent at all with this one that I wouldn't wear it except on days I just wanted a little something extra. It has a spicier note than the vanille coco for me at least - so if that one was too sweet, this one might be a little more your speed.
09/10/2016
What I always love about CSP's fragrances is that they are so diffuse. In other fragrances, the top, middle, and bottom notes are so distinct, I often feel as if I'm wearing a different fragrance after several hours. With CSP's fragrances, it's as if all the notes are perfectly in harmony from first spray and the scent simply fades slowly in intensity after several hours, but never loses that initial first impression for me. Coco figue is no different, and if you love gourmand fragrances, fig, and other CSP fragrances, you should love this one as well. So beautifully blended. A lovely sweet fig with just a hint of coconut. Will def buy more!
08/30/2016
Very tropical with a heavy emphasis on the coco(nut). The light, floral musk develops at the end. Vacation in the sun all the way!
08/18/2016
I wish it had more fig.
08/15/2016
I love the tropical coconut scent but I wish it would have stayed with me longer. It seemed to dissipate quickly.
08/04/2016
I love the smell of coconut and vanilla..
08/01/2016
It had a coconut scent which smelled good but it didn't last long at all. I thought it was going to be like a suntan lotion scent but it didn't. Not a winner for me....
07/30/2016
artificial coconut smell.
07/25/2016
Love this coconut/vanilla smell. Not over powering. Great for summer!!
07/06/2016
Not enough fig. But nice. It would be a great beach scent.
07/06/2016
Absolutely amazing!
07/05/2016
Not enough fig. But nice. It would be a good beach scent.
07/02/2016
It's very sweet and dessert-y. My husband liked it. It's not killer, like THE one scent I can't live without, but I really like it for something different.
07/01/2016
It smells delicious...but I seem to be allergic to it so I can't really give a review. My daughter, however, has worn it constantly since I handed it over to her :)
07/01/2016
Not a big can of the fig. Then again I'm pregnant and super sensitive. Aloha Tiare will always my my favorite!
07/01/2016
All I smell is coconut...
06/27/2016
Perhaps my anticipation go the best of me with this one. I was imagining a very clean, pure coconut smell and I took one sniff and knew right away it was too sweet. I did spray it on and try to see if it dried down to something wearable but I had to use alcohol pads to wipe it off. I realized after I put it on that it reminded me of Bath & Body Works Coconut Lime Verbena and I wore myself out on that fragrance. I doused myself in that for an entire summer and I haven't tolerated it much ever since. This just didn't work for me. I gave it away immediately.
06/22/2016
I absolutely love this perfume! For me, it smells predominantly of coconut, but the fig chimes in and makes for an interesting scent. It is perfect for the summer. It's warm, creamy, and just the right amount of sweet. I catch hints of it throughout the day and it makes me smile. I will definitely purchase a bottle.
06/02/2016
I didn't like it...it didn't mix well with my body chemistry.
05/31/2016
I like it! A great summertime fragrance. It does smell a lot like suntan lotion but I like that smell for summer.
05/21/2016
The best fragrance! love it so much! it is literally summers at the beach in a bottle!
05/20/2016
I wish this had more of a coconut smell but I do like it. It is not my go to or my favorite but it is nice to use sometimes. It is warm and a little sweet but not alot. You can smell the fig.
05/20/2016
I absolutely love this perfume. This is the perfect me perfume. It has a slightly sweet smell, but just a hint of a spicy warm smell. Its like the best parts of a tropical scent and a Holiday scent melded together to make this perfect harmonious fragrance. It went on really light, and the longer it was on it warmed up and the smell of the fig woke up with it. It smells delicious. This will be going on my Wishlist for my birthday this year.
05/05/2016
I feel like I am in paradise with this fragrance. Not too flowery at all, just smooth.
05/02/2016
I personally was so disappointed in this scent, but that is just me and maybe it didn't work well with my body chemistry
04/29/2016
I didn't receive this scent I am still waiting for it.
04/06/2016
I love this perfume! 💞 it has lovely hints of coconut and fig that leaves you smelling like you just left an exotic island sipping Malibu Rum with a little umbrella in the glass 🍹
04/02/2016
This smells like what I was expecting based on the name and description. It is a pleasant but not unique coconut based scent with a splash of woody fig. It has a sweetness but is not uber sweet or candyish. The fig leans to the green, spicy side rather than being ripe and fruity. To me it smells like a mix of any drugstore coconut based lotion mixed with a less complex Laura Mercier's fig body cream. Unfortunately it doesn't last long, which seems to be true for all the CSP scents. I'll enjoy the subscription size this summer but won't purchase full size.
03/30/2016
smells like BBW orginal coconut body splash
03/29/2016
LOVE this coconut perfume. There's hardly any other notes but coconut, however the fig makes it a lot warmer of a scent rather than tropical. It's not overly sweet either! I get compliments whenever I wear this :)
03/29/2016
Love this! Perfect for summer. The coconut scent is very sophisticated, not overly sweet or fabricated.
03/22/2016
I love this perfume, I just wish I could smell a note other than coconut. It's very strong so I really don't smell any other notes, but like alot of the other reviews it's a nice summer scent.
03/21/2016
I like the coconut element, but it smells more like a sunscreen than a perfume. Boyfriend liked it, but said it was because it 'smelled like a beach"
03/07/2016
I was not impressed. The fragrance does not last long. More of a summer scent.
03/03/2016
It smelled nice it just didn't work on me.
03/02/2016
Sweet, subtle fig with a deep vanilla layer that lingers close to the skin. Not much silage. Great for warm weather or an office environment.
03/02/2016
I just wish it lasted a tad bit longer! A lovely scent, it's warm but mildly tropical. I'm a teacher, I wear this to school💜
03/01/2016
Was really surprised by this scent as I thought the coconut and vanilla would make it light and tropical. This is a very warm scent which made me think of curling up in a cozy blanket or warm sweater in front of a fire. Great scent with a lot of depth.
02/23/2016
This is so lovely ! It's soft but warm in scent. The vanilla scent is perfect!
02/18/2016
I love this on me! Smells great!
02/16/2016
I didn't care to much for this scent with my body chemistry! I loved that I was able to try it out, but I ended up giving it to my sister.