Comptoir Sud Pacifique
Aqua Motu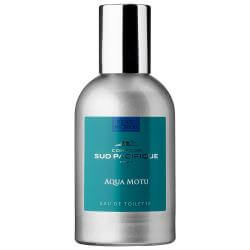 Get a 30-day supply of Aqua Motu
for
$
14.95
Notify me once this scent is available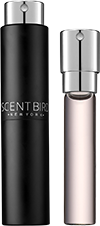 0.27 oz subscription

0.27 oz a la carte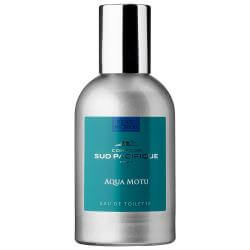 3.3 oz bottle
Share and earn free perfume
Notes





Description
Aqua Motu is your holiday memory... Sea mist, sun, lazy days. Its notes will transport you: the cool wind off the water mixes with the stimulating scents of the ocean.
You may also like
Aqua Motu by Comptoir Sud Pacifique Reviews
11/18/2017
Hated the smell
11/18/2017
Way too sweet . Too much going on.
11/10/2017
Smells like gasoline. Not a fan.
11/05/2017
Absolutely in LOVE with this scent!! Kind of vanilla and kind of tropical. Think I might have found my new signature scent!!
10/15/2017
I agree smelled musty to me.
10/12/2017
This might be the oddest perfume I've tried. When they say it smells like the beach, I smell a caviar undertone similar to Womanity. When it first goes on it smells strongly of Icy Hot but that chills out. Some days I dug this one, most days I didn't.
10/12/2017
This scent leaves you fresh from the quite spring rain. I like this scent just after taking a shower to have that continued feeling of water and mist.
10/06/2017
This one smelled musty. I did not care for it. Somehow I received it two months in a row, I threw both out.
09/15/2017
I love this stuff. There is a slight Icy Hot kind of smell, but it fades away into something subtle and summery and beachy and warm and I love it. I don't do well in sweet or floral fragrances, so this is perfect for me.
09/07/2017
Personally I think it smells like icy hot lucky for me i love the smell haha
08/16/2017
I love this scent, my husband loves it as well. It's light and very fresh smelling. My husband kept asking to smell my wrist. He couldn't get enough of it. I could wear this every day and never get tired of it! I will say when I first sprayed it, it had a bit of a medicinal smell but after a few moments that disappeared and left a light and fresh smell.
08/04/2017
Smells amazing! Subtle after a couple minutes but very fresh and light!
08/03/2017
Smells amazing! Love my new scent!
08/02/2017
I did not like this perfume at all! I'm not sure why I'm getting e-mails telling me that you're glad I loved it.
08/02/2017
I did not like it at all!!! Very strong. Was not impressed with this scent at all.
07/11/2017
Strong alcohol smell. Unfortunately, I did not enjoy this scent
06/29/2017
Not hugely impressed with this perfume. It's pretty strong for one spray and maybe it's just my body chemistry mixing with it, but smells a bit like it's meant for an older crowd. Definitely not the light and beachy smell I was hoping for.
06/26/2017
Loved it. Reminds me of the beach.
05/24/2017
Ugh, horrible on me and heading for the trash can!
05/22/2017
With the phrase "South Pacific" right in the name, I was hoping for a fresh, clean marine scent. But this, under a marine topnote, has a very weird, chalky, musty-smelling middle note that is genuinely not pleasant to smell. I think, reading the Scentbird description, that is supposed to represent "beach sand," -- but yeah, not a good choice. It genuinely is unpleasant to smell. I pitched it. One star. Hope never to smell it again.
05/03/2017
It's just not a good smell for me
05/03/2017
Very light scent with hints of citrus.
03/05/2017
The initial opening wasn't very promising, as it reminded me of Icy-Hot. After a while the top notes subside and the dry down is really lovely.
03/01/2017
I love the scent.
02/04/2017
IT was awful on me. It smelled like alcohol and a medicine. It was awful on my daughter and friend as I tried to give it away. I would never buy this. I had to throw it away.
01/21/2017
I wish I read the previous reviews before putting this in my queue. Oh it's HORRIBLE. I did a quick mist on my arm and at a quick whiff I thought I would pass out. But to give it a fair shot, I sprayed it on the back of my hand and waited a few minutes before sniffing it and although it softened, its not something I will wear- wasted my $ on this, can't even give it to my mom (which I do for the ones I think she'd like). Trash can here it comes- why can't I give 0 hearts???
12/31/2016
Not my favorite,but I'll use it every now and then.
12/30/2016
This is a good everyday perfume. It has or smells good and I think i has a little cedar base to it.
12/29/2016
I'm not a fan of this fragrance. I thought it would be a clean smell. Instead it is somewhat medicinal to me with a lingering floral note.
11/25/2016
Hate hate hate! This scent is just awful. I'm not sure exactly what they were going for, but one spray and I was completely turned off!
11/02/2016
My husband likes this scent on me and says it smells like the ocean, but to me it smells a bit like Icy Hot.
10/18/2016
I didn't like it at all..
10/05/2016
Sooooo light hard to smell fruity
10/01/2016
This is more like a scent not a perfume. I like it for casual days. It changes a lot on me. When I first put it on it smells beachy but then it goes to just a sweet smell after a couple hours. It's okay, I would not order a $70 bottle.
10/01/2016
This smelled a little like cinnamon toast crunch.
09/26/2016
I did NOT like this fragrance at all! It's nothing like the description. It is not a clean scent at all it almost smells musty or moldy. I am very disappointed because I was really looking forward to a clean, beachy scent....this is not it!!! I only sprayed it once and that will also be the last.
09/02/2016
I could not stand this cologne at all. It smells almost like a bug spray and does not leave a scent on you at all.
09/02/2016
Love that this smells fresh and clean.
08/30/2016
This is a very unique scent. It smells like the beach... very warm with some floral. I can also detect the "sand" note. I actually already own the full size of this, but it tends to leak if it's not standing upright, and I wanted a travel size to take with me on vacation that wouldn't leak in my bag.
08/14/2016
The scent did not match the description in my opinion. Not what I envisioned after reading the description. It is crisp, aquatic scent. To me it smells of watermelon and grass. It grew on me but still not something I would have picked if I had smelled it.
08/11/2016
I thought, based on the description, that this would have more a lighter beachy scent but it doesn't. The fragrance really isn't pleasant. Not good for my first choice on a new account
08/07/2016
Did not really like Comptor Sud Pacifique. The scent did not last and I didn't like the fragrance.
08/05/2016
I wanted so much for this to smell like the beach!! Instead, it smells exactly like insect repellent. It seems like at the first squirt, it has that warm, suntan smell, but within seconds, it's offending mosquitoes.
07/31/2016
Smells fresh and airy. My S.O. says it reminds him of watermelon and fresh cut grass, not sure if I agree with that, but I can't say that those things smell bad! Will buy the full size. It's beautiful.
07/31/2016
I did not like this perfume. It could have been a great beach scent but there something that threw it off
07/30/2016
Kinda smells like sun screen
07/29/2016
Very light and doesn't last very long
07/15/2016
Beachy and a little on the sweet side. This fragrance is nothing special, and staying power is weak. I'd consider this more of a body spray instead of perfume.
07/01/2016
I like this scent, but I don't love it. It does smell beachy and fresh, but it doesn't last long. But I feel like that owes to this being an eau de toilette instead of full strength eau de parfum. All in all it's a passable substitution for more expensive versions of this kind of scent
07/01/2016
Smells nice. Very summer-y
06/29/2016
I absolutely love this scent!!
06/23/2016
Aqua Motu is an anti-perfume and I love it. This seriously smells like the beach. It smells like salty air, sand, humidity, and seaweed. This is not a suntan lotion, coconut, fruity drink kind of beach. This is the actual beach. My husband loves it on me and I suspect he may steal it a time or two.
06/21/2016
I love how fresh and crisp this is. I live at the beach, and people are always saying I smell just like the ocean. Aqua Motu is not for everyone, though. If you're looking for a "perfume", I would say this doesn't fit the bill. It's just a natural, aquatic scent. My only complaint is that it doesn't last long enough!
06/20/2016
Smells horrible... Not fresh like other reviews read... First spray was straight alcohol... Then a very weird tangy scent( not citrusy) then it turned to WINTERGREEN - yeah, like your grandpa's muscle rub Bengay. Then it settled into a nauseating vanilla that - hand to god smells exactly like DONNA KARAN CASHMERE MIST- what in the world?! My husband unbiasly smelled it and he was like "eww omg that's awful... It's like they poured two completely different random scents into one bottle and hoped it'd work out... Well it didn't... I'm sorry babe" I laughed bc it's a very accurate description... I would NOT recommend this one- not fresh, not clean, pretty gross actually.
06/03/2016
It's definitely aquatic, but it turns really sweet on me after about fifteen minutes.
06/03/2016
I liked it but it doesn't last AT ALL!!! The rest of the comments are accurate.
06/02/2016
This is an amazing fragrance. ..light and breezu
05/20/2016
I'm absolutely loving anything with sea or saltwater scent right now, this one fits the bill, refreshing, seaside vacation in a bottle.
05/05/2016
Fresh but nothing extra wow
04/29/2016
It's a great scent. Doesn't last too long as it's soft and a bit delicate. But certainly does convey summer and the beach.
03/30/2016
I did not like this scent at all. I can't even describe it. It is very unique but every time I smelled it my stomach would turn. I actually had to throw it out. I tired a few times but I just couldn't
02/18/2016
This is a fairly decent aquatic, and one of the only ones I've tried that doesn't give me a headache. It seems to be missing that strong calone note that overtakes many aquatic fragrances. It does remind of the beach, it has that salty and sandy vibe, and it's not a tropical beach - this is more of an atlantic coastline beach on a windy day with cold ocean spray blowing in your face.
01/29/2016
Light and pretty scent that smells fresh like the ocean but it doesn't last too long.
12/07/2015
Not what I expected, the scent gave me a headache
11/16/2015
Hated it! Smells like straight alcohol. I did not get ANYthing but straight alcohol from this fragrance. Such a disappointment.
08/29/2015
This perfume is not pleasant at all. It smells like smoke, it's the oddest thing! Definitely would not recommend!!!
08/19/2015
It dries down to a smoky smell, which I can't quite understand. At first spray and smell, it's wonderful, but the dry down just doesn't do it for me.
08/04/2015
Spicy and a bit sweet.
08/04/2015
The scent is wonderful with being light and crisp! It reminds me of swimming in the ocean where you're getting close enough to the coastline but it's still deep enough to swim and you start to hit that frothy sea foam. The reason that I didn't rate it 5 stars is that the scent seems to wear off in a short time, however, the remedy is easy enough from just freshening it up with a spritz several times during the day.
08/03/2015
Smells like the beach. Love, Love, Love!!
08/02/2015
Not what I ordered