Commodity
Tonka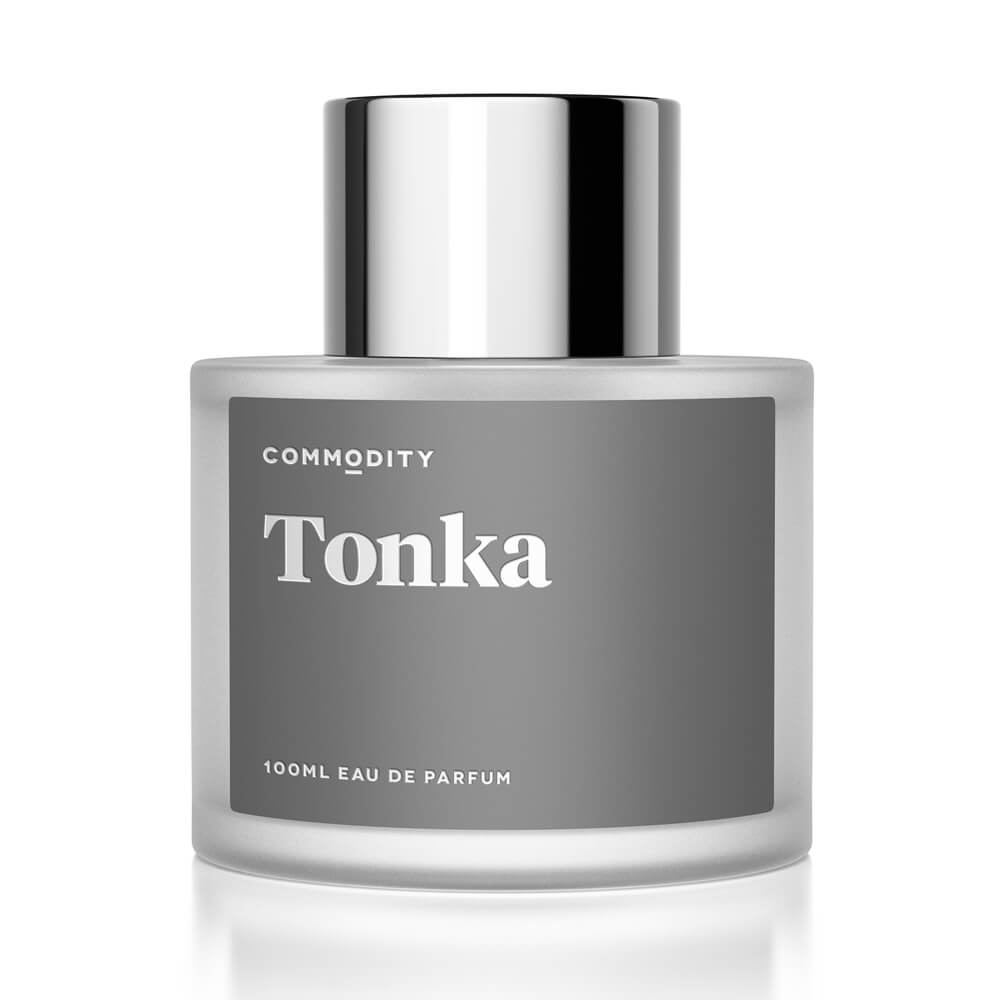 Get a 30-day supply of Tonka
for
$
14.95
Notify me once this scent is available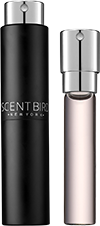 0.27 oz subscription

0.27 oz a la carte
Share and earn free perfume
Notes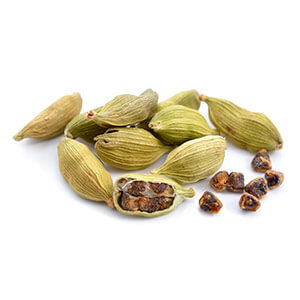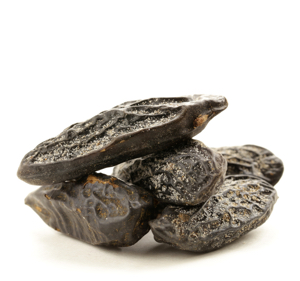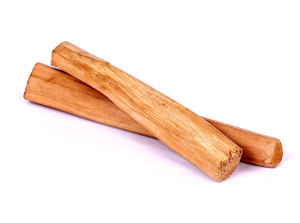 Description
At first dark and mysterious, this floral woody fragrance features an unexpected set of gourmand notes: smoky whiskey, leather and tobacco meet dry cocoa, caramel and coffee. It's elegant and sensual, while at the same time exotic and addictive.
You may also like
Tonka description
Imagine yourself in a room with a low ceiling, and lower lighting. In the corner, a group of jazz musicians in perfectly tailored suits have their heads down, concentrating on their sound. There are red and black leather banquettes near the stage, each one filled with men and women immersed in the music. The light from a candlelit table catches the edge of a diamond necklace or the polished brass of the saxophone.
Fragrances are nothing without their ambiance, their stories and inspirations. Each perfume originally begins as an idea, a memory, or an imaginary journey the perfumer-as-artist guides us through while we wear their art.
Perfumer Guillaume Flavigny wants to have the energy and spirit of a live jazz show come through in his work on Commodity Good's Platinum Tonka.
As he says, "Rhythm and music inspire and help me create perfumes and play with sustainable raw materials to bring something different and meaningful to a fragrance. I love to play the piano, and the melodic, syncopated rhythmic patterns of jazz awaken my very personal and provocative style."
Pierre's love of unexpected rhythm in music and in perfume comes through in Platinum Tonka from the very start. There is a decadently sweet almond and cardamom pairing that lingers for a long, long time before the floral notes emerge from the heart.
The bite from the cardamom adds just enough spice to keep the almond oil from getting too candy-like, and without it you wouldn't enjoy the heart in Platinum Tonka as much when it arrives – the floral notes of lotus and magnolia would have nowhere to land.
But when they do, it's feels like a luxury jet taking off for Europe. The perfume soars from sweet, to light and airy in an instant. The lotus and magnolia keep the warmth of the almond intact – the effect is so soothing it's as if someone just lowered your aching head into an overstuffed down pillow in First Class.
The rhythm in Platinum Tonka is in perfect time as it moves between the top and heart notes. This scent creates its own intimate music, just like in jazz, when the musicians and audience become one, inseparable in sound.
The drydown is cultured elegance – there are notes of leather, smoke and caramel that bring Platinum Tonka out of the atmosphere and down to Earth for dessert.
This perfume doesn't rush itself off stage, but winds down in an extended solo of gourmand notes that make room for you to savor the scent for as long as you like.The night is young, the music's hot, and you don't need to be anywhere but here.
Read more
Tonka by Commodity Reviews
05/05/2017
Loved the smell! Such a complimentary light scent you can wear everyday.
05/03/2017
Did not like it at all! Smells too powdery for my taste
05/03/2017
Smells awesome!!!! Love! Love!
05/03/2017
smells great!! very good staying power also, will probably purchase a full-size bottle sometime in near future.
04/30/2017
I was not expecting this to smell like baby powder. Yuck
03/09/2017
Really like this scent- reminds me of the men's version of Santa Fe but sweeter. Opening notes are powdery and slightly medicinal (like the smell of carmex) , but fast turns into gourmand bliss! A little on the woody side of sweet. Very nice!
03/09/2017
As others have mentioned, at first the opening notes are as if you slapped yourself with a hand full of powder, however the middle and base notes are quite intriguing and warm, very sweet, almost like cinnamon with a touch of tobacco, quite sexy. It definitely is a warm scent with great lasting power. It's not so much of a spring/summer scent but very well could be if mixing it as a cocktail with a fresher Commodity scent, like Bergamot, Gin, or even Book!
03/06/2017
LOVED this scent. It's worth trying, very rich.
03/05/2017
When you first spray this scent, it is like you have just been dusted in powder. After awhile it does wear down to more of a musky leather, slightly coffeehouse scent. It doesn't last very long on me, but still enjoy it.
03/05/2017
Casual, fun scent
03/05/2017
This is just a little To sweet strong for me. I like it after it wears for a few hours. I can honestly say I wouldn't buy this. Although I do think they are great lasting perfumes. I can't wait to try the others.
03/04/2017
This is not terrible, but reading the card for the March 'scent of the month', I do wish I'd have gotten that instead, as this just isn't quite what I'd hoped. That said, it is powdery and dry, not quite as warm as I'd hoped with the tonka and nutmeg, which are present, but I smell more of the leather and something sort of musky and woodsy than those notes. That said, I suspect this would actually play quite warm and cozy on a man, as these notes that read more masculine tend to dry out and cool down on my skin, I've noticed.
03/03/2017
Super fragrance for a night out. Sweet and delicious
03/03/2017
Adore. My new signature accent. But it does have a powdery note, so avoid if you dislike. Lasts forever!
03/01/2017
Not a huge fan. Has a powder smell. Reminds me of dryer sheets
02/27/2017
Strong at first but once it settles it's really lovely. Can't really see this being a masculine scent - it's on the sweeter side. The sandalwood is very apparent and on the powdery side so stay away if you don't like scents like that. The floral is non-existent. It is definitely more of a "mysterious" scent and I love it.