Commodity
Rain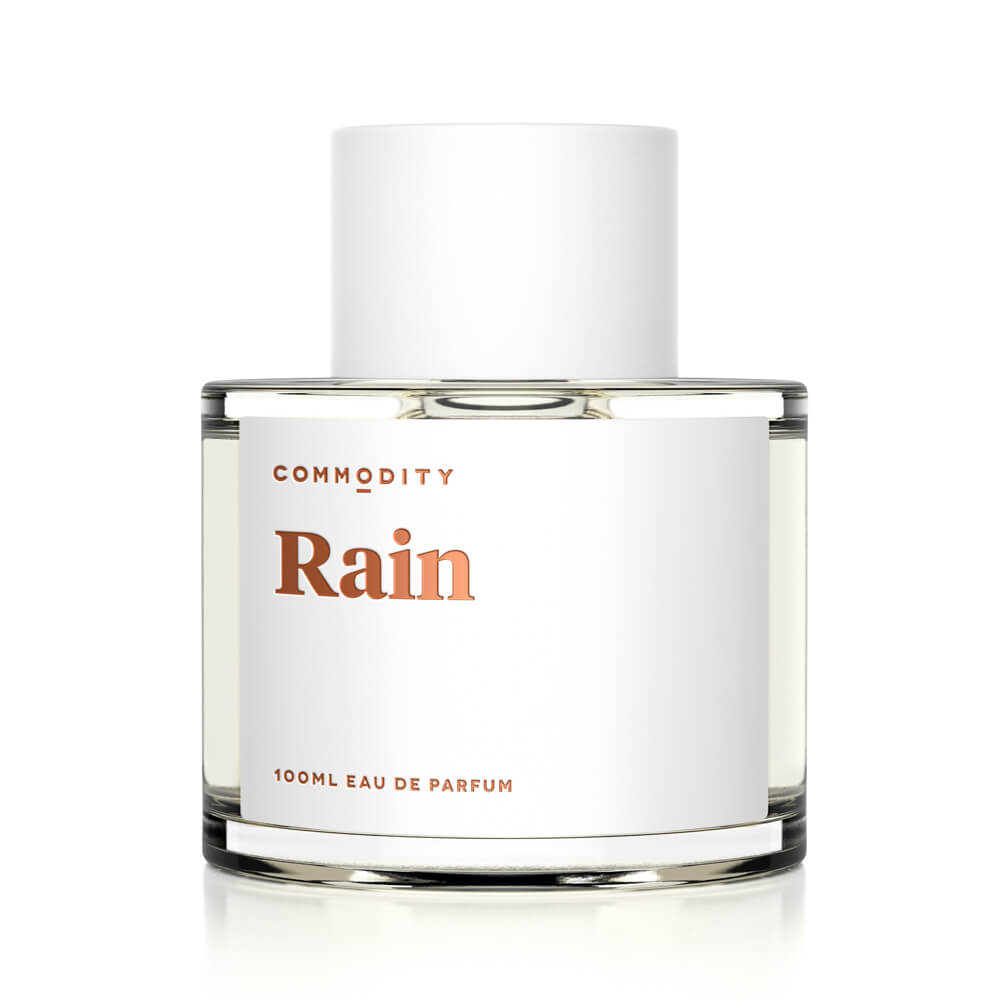 Get a 30-day supply of Rain
for
$
14.95
Notify me once this scent is available
Share and earn free perfume
Notes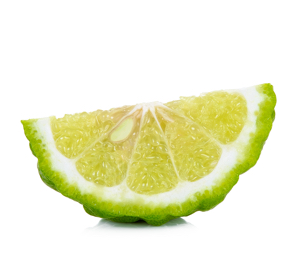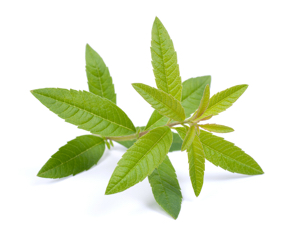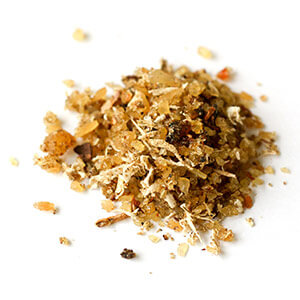 Description
Rain, by Commodity Goods, is sheer childhood joy in a bottle; a scent bursting with dewy, green energy for puddle-jumping after the first big thunderstorm. Lemon verbena and bergamot brightly welcome the sun back again, and a heart of jasmine and freesia adds their fragrant harmony to this rain-soaked floral symphony.
You may also like
Rain description
Springtime brings its share of inclement weather, but hearing raindrops pop against the roof or bundling up in bad weather to go puddle jumping might be your favorite way to spend the day. Maybe the only thing more enjoyable for you than listening to a thunderstorm is a stroll under a clear sky the next day, to smell how the rain has refreshed all the flowers.
And it's for you dew-dappled souls that Commodity Good's Rain was made. Rain is sheer childhood joy in a bottle; a perfume that is bursting with the scent of green stems resting in the purest water. This fragrance smells like it's been blended from every raindrop and flower petal in your garden.
Rain begins with Dewy Green and Rain accords, which are airbrushed with a lemon verbena note and a tinge of bergamot rind. These top notes are overflowing with a young, fresh, joyous feel, which makes Rain an excellent choice to wear first thing in the morning.
The heart is just as buoyant and light, with delicate nuances of soft jasmine and freesia cradling the top notes like a mother would a newborn child.
The drydown is silky, with ethereal musk and wood accords that drift up from the base with a subtle smell of new timber that's weathered its first spring downpour.
Commodity Good's Rain is a must-have scent for green perfume lovers, or anyone who wants to feel refreshed after being chased indoors by thrashing winds and leaden skies. It's a joyful perfume for people who understand that the worst storms always bring the warmest sunlight, and a rainbow's pinwheel of color to help them find it.
Read more
Rain by Commodity Reviews
08/31/2017
Love love love this scent. Clean soft fresh. Soooo many compliments .
08/28/2017
Fresh, light, slightly sweet and effervescent.
08/27/2017
I was surprised by this cologne. Fresh clean smell, when first spray it's a bit strong. Only a little is needed. I have enjoyed this cologne and smell.
08/22/2017
My first try at Scentbird and disappointed in this scent. Smells like cheap Avon perfume.
08/20/2017
way too masculine for me. I gave it to a guy friend of mine
08/18/2017
Both my husband and I enjoyed the clean fragrance of rain. I thought the bergamot was a bit heavy, he smelled mostly flowers on me. It was Delightful on my pillow last thing at night.
08/17/2017
This scent was sour smelling and not like what I expected from the description and reviews. It's clean smelling, but in a cleaning product sort of way. It's also very in your face when you first spray it, good thing it doesn't last long.
08/15/2017
I wish this had lived up to the other reviews for me. I was looking for a light clean scent, but that part disappeared after 20 minutes and left a very manly, woody smell behind that I can get rid of.
08/11/2017
LOVED! So fresh and clean smelling! And I did get a slightest hint of fresh rain fall. The only downfall is this fragrance has no staying power whatsoever. I was so disappointed! I would take a bath in this stuff if I could - it's a shame it doesn't linger. But I'll still be buying a full bottle because I love it so much! On my skin the amber notes come through after the first few minutes and I die! Love this so much!
08/08/2017
I love this scent! It has a very refreshing floral and citrus scent. It is perfect for everyday wear.
08/03/2017
I really like Commodity Rain. This is my first time trying anything from Commodity and I am very tempted to try more. Rain is a clean, fresh scent. When I first spray it on the citrus scents stick out to me and then settles down into something wonderful. This is great for everyday and special occasions. I'm sad to see Scent bird does not have this is a full size bottle.
08/03/2017
It has a clean, fresh scent!
08/02/2017
This is the cleanest, most peaceful scent ever! It is so clean and fresh, yet intoxicating: just like real rain. This is now one of my favorite scents. Perfect for every day wear, as well as evening wear. Try it!
07/24/2017
Smells a bit like rain and definitely floral but way too light. I could barely smell it after a few seconds
07/14/2017
I absolutely LOVE this perfume!!! It smells so clean and refreshing, but not in an overwhelming or chemical way. It is perfect for every day wear. I haven't worn anything else since I got it.
07/13/2017
This is a lovely light green and citrus scent. It is bright and sparkling and so fresh.
07/12/2017
This scent of my FAVES! I am purchasing a full size bottle this week! Very clean and very fresh! Easy to wear and not overpowering.
07/04/2017
This had a pleasant soft subtle smell. It definitely made me think of rain. However the scent does not last. I like to smell my perfume in my clothes..but I don't get this with this scent. It was jus ok for me .
06/28/2017
I really enjoy this fragrance, its light and fresh, smells a little like soap which I kind of love for an everyday fragrance. It smells clean but not obvious you're wearing perfume, so its great for days you don't want to seem like you're over doing it.
06/21/2017
It reminds me of my mom's favorite flower Freesia very floral scent but just enough masculinity as well
06/20/2017
My husband says it smells like peach to him at first, then later flowers. To me it smells like freesia soap at first, then white soft musk after an hour or so. It smells more expensive than I was expecting. No "rain" scent at all though.
06/10/2017
Very light and subtle. Great for casual wear. Clean and fresh with more water based tones. Definitely a unisex scent.
06/08/2017
This scent is clean and fresh, but because it was so delicate, I could slightly smell the alcohol of the perfume throughout the day.
06/07/2017
Smells amazing! To me it smells fresh, with a hint of a floral note that is just right. not overpowering at all. Lingers on me for a while too.
06/06/2017
Love this scent! So clean and fresh smelling, great for spring/summer. I just wish it lasted longer.
06/06/2017
Very forgettable. Doesn't last long. The scent it very soft and clean at first but there are way better colognes out there that I would rather use.
06/06/2017
A nice, clean scent that is reminiscent of the air outside right before a rainfall. I enjoyed it, but would not buy a full bottle.
06/04/2017
This is a pleasant scent but not what I was hoping it would be. I really wanted some of that petrichor note but got what is essentially an aquatic scent
06/04/2017
I love this scent! It's very crisp and fresh which I is my favorite kind of smell! It works so well with my body chemistry. Im.glad I picked it!
06/02/2017
I'm not entirely sure how to describe this scent. It vaguely has a "rain" type vibe about it, but I wouldn't say it really reminds me of rain too much. The fragrances seem to blend together to me into a mashup, not something I can distinctly identify individual smells. It's not bad, but it's not one I would seek out to use.
06/02/2017
Not a fan. I'm not really sure how to discribe the scent but whatever it is, it doesn't last very long. It almost reminds me of what my grandmother use to wear.
06/02/2017
Just added this to my (small) Commodity collection. I LOVE IT! It smells to clean and fresh. Not overwhelming at all. I only ever use one spritz (chest area) and it seems to last a while. I have layered it with Commodity Bergamot and LOVE IT. They compliment each other nicely.
06/02/2017
Really love this scent! It's fresh, cool, and slightly floraly sweet. Reminds me of a cool seaside night.
06/01/2017
OMG....absolutely LOVE this fragrance! So clean and crisp! One of my top favorites so far!
05/27/2017
Smelled really great in the bottle, a little different after spraying but still decent enough. Fragrance doesn't seem to last as I can barely smell it by the end of the day :-(
05/27/2017
When I first put it in I was a little iffy and was a little disappointed when it didn't smell exactly like rain. As the day went on I kept getting little wiffs of it and it actually reminded me of the rain and that's when I started loving it. It's amazing totally exceeded my expectation.
05/26/2017
Smells good in bottle, then when sprayed on has a grassy smell.
05/26/2017
Love this fragrance. So clean and crisp...just like it's namesake. It's my favorite perfume that I have received from ScentBird, hands down!
05/26/2017
This is so fantastic. Good for everyday during the spring and summer. Fresh and soft. Smells reminds me of sunflowers from the 90's but an upgrade. Has more water notes.
05/24/2017
I am a fan. Clear to me how much I like aquatic scents. This is lovely and light. I can smell it on my chest but it isn't overpowering. Very wet and light floral. I don't get any saltiness, geosmin, or petrichor, much more green moist and floral.
05/20/2017
Love this scent. Thought it was a wonderful, clean, daytime fragrance that doesn't have that little old lady vibe.
05/11/2017
Nice fragrance but too simple for my liking. It lacks any real depth. It opens with jasmine and doesn't really evolve from there (other than a bit of a musky dry down). Id like it more if it had a bit more of a verbena base to give it better balance.
05/07/2017
This scent is absolutely AMAZING! It's a light, refreshing scent that sticks with you all day. I will definitely be buying the full size of this and trying some other scents from the brand.
05/06/2017
I liked Rain wasnt super excited about the scent but i liked it....
05/03/2017
This is the best scent I have ever used. it is so fresh and clean. This one is a keeper, the only problem is that an entire bottle of this is Soooo expensive. LOVE IT, LOVE IT!!!!
05/03/2017
Very strong scent at first. def reminds you of rain. wears off a little fast, but only have to reapply after about 6 hours or so if i wanna.
05/03/2017
I love this scent. Clean and fresh and does not cause me to have a headache. Love, love love it!
05/03/2017
This is by far my favorite perfume that I have received from Scentbird so far. It smells so fresh. I love spraying it on especially before and after work when I know I'm going to not be feeling my freshest. It perks me right back up. Love it!
05/01/2017
LOVE LOVE! This one very clean and crisp
05/01/2017
Love this. Very unique, not too girly, but still very clean and fresh.
04/25/2017
I have yet to be disappointed with scentbird. This one is a great pick. Its very light and clean with alittle bit of citrus. It is perfect for spring.
04/24/2017
Salty, floral with a touch of light musk, this is a nice skin scent. Honestly, I'd prefer less verbena and florals in this, and it plays almost metallic on my skin, but I still like it and think it will smell lovely on a hot sticky night...
03/06/2017
It smells so fresh.
03/06/2017
I absolutely love Rain by Commodity! The scent is crisp, clean with a hint of citrus!
03/06/2017
Love this new scent. At least it's a new sent for me and I enjoyed it very much I'm thinking of getting a full size because it really smells nice for spring and summer
03/06/2017
OMG!!!!!!!!!!!!!!!!! LOVE IT!
03/06/2017
This actually the first scent that i like since joining. It is somewhat of a sweet scent but thats fine with me and it last all day.
03/05/2017
The fragrance is nice but not one of my favorites.
03/05/2017
Smell is manly
03/05/2017
My order was sent to the wrong address according the the tracking information. I'm requesting that another one be sent to me as a replacement.
03/02/2017
I hated this. It has an almost "empty" smell and I really don't know how to explain it other than that.
03/01/2017
A perfect clean smell for the rainy days in Los Angeles. I feel like I've just been rolling in clean linens before going out to work, school, or a night out.
02/28/2017
Smells like a lazy, rainy day lying in bed with the windows open. Very fresh and watery.
02/27/2017
Another hit! This smells like the air right before a storm amongst flowers. It's immediately fresh and you can smell the distinct Freesia that is softened by the Lotus along with the citrus notes. It fades into musk still sharpened by the citrus. Very nice.
02/26/2017
I love this one, fresh and clean
02/07/2017
I love,love, love this fragrance! It is mild and stays all day. Every time I wear it my husband tells me how good I smell. This may be the one I invest in. Love it!
02/06/2017
Love this one! The scent is bright and fresh!
02/06/2017
LOOOOVE THIS ONE!! Very light and fresh!!
02/06/2017
Smelled good but a little too sweet
02/04/2017
After researching I found out that commodity fragrances ate best when layered. With each other to create what they call cocktails. So rain mixed with moss smells amazing.
02/03/2017
I was actually surprised by how much I enjoy this scent. I enjoy layering with Book.
01/31/2017
very upset ,i wait for my next scent to be delivered every month and it was delivered ...i wore it and everyone said i smelt like a dryer sheet and said it smelt like a womens scent//i looked it up and it was a womens purfume...so disappointed and a little humiliated
01/31/2017
Smells so clean
01/31/2017
Too much melon
01/29/2017
Absolutely love this fragrance, its light and wonderful
01/29/2017
I absolutely love this. It's fresh and clean but still feminine. Gonna need a whole bottle of this one.
01/29/2017
Love it! Clean and yet different. Sexy! Doesnt last long enough.
01/25/2017
I like it enough to wear.
01/07/2017
Commodity Rain is an ok scent. I wasn't blown away, mainly because I feel this would work better for a woman. The opening is very floral and garden like. I don't really like it until I only smell the basenotes, which are mostly musk based. This is when I'm glad to have scent bird rather than wasting money buying a bottle.
01/02/2017
I personally did not care for this one. The smell reminded me of a cheap perfume I used to wear as a kid.
01/02/2017
My favorite so far!
01/02/2017
Love , love, 💖💖💖
01/02/2017
Clean and fresh. While my only real knock against it is the longevity.
01/01/2017
It smells very similar to Bath and Body Works Rainkissed Leaves, only much much nicer. If you like that one, this will be right up your alley. Out smells like a rainy sitting day, to me. It's a beautiful scent, but it's not for me.
12/31/2016
One of my favorites and one I get comments on as well. Not a flowery fragrance, more of a light "water" fragrance, if that makes any sense.
12/31/2016
Lotus seems the be the initial powdery sweet scent, then a dry down of jasmine. I would think it's more femine because of the powder, not very complex but does faintly remind of a rain shower. My wife likes the way the scent doesn't assault the wearer or others
12/31/2016
Too flowery for me
12/29/2016
Love the entire Commodity line (except Whiskey). Best unisex line out there. I only wish the price point for a full bottle was a bit lower.
12/25/2016
Love how clean and subtle this is. Very light and clean.
12/25/2016
Nice light scent. Starts strong but fades. They'll have to be pretty close to smell after an hour or so. One of my favorites though!!
12/16/2016
light, kind of sweet but still subtle and fresh. only lasted about an hour or so on me though. l had to re-apply to even remember what it smelled like (did not attach to clothing). On that note, is good for an everyday scent.
12/15/2016
Very refreshing, light and bright scent.
12/11/2016
Love it.... fresh musky smell love it youthful scent
12/06/2016
I love the light scent
12/05/2016
This is a great smelling scent that lasts all day. I have gotten more compliments on this scent than any other. I will be asking Santa for a bottle of this!
12/05/2016
This is hands down the best cologne i've ever worn before. I love the smell of it and well purchase more.
12/04/2016
this sccent is so surprising but I LOVE it so much
12/03/2016
Freaking delicious!!
12/03/2016
Lovely and fresh like rain, with a warmth. Very nice scent
12/02/2016
Love this want a full bottle but sephora sells it for $109 ouch
12/02/2016
I am in absolute love with this scent! It's clean, crisp, and distinct. Strong enough to last all day, but light enough to not be overwhelming. I can't get enough!
12/01/2016
Its ok... might smell more like a super cheap body spray from Walgreen's I had in high school than a luxe adult fragrance (with similar staying power). But it's light & fresh & WILL get used! Just glad I didn't shell out the money for a whole bottle since I would've had to order this one to try it.
11/29/2016
I love this parfum.
11/24/2016
Day 1, and I've received a million compliments! To me this is the type of unisex perfume that only certain men could pull off, but the same could be said for some women who could choose to wear this as well. It is Clean, Floral, Long Lasting, but not too strong nor too weak. It smells like a wet garden Iris in the early morning spring, with a hint of wet rocks, a masculine like dirt smell, and citrus. It is light and is sure to turn heads.
11/23/2016
Love the smell, fresh musk smell.
11/04/2016
not what i expected
11/04/2016
Its not a bad smell its just very light but when you try to add more it seems to strong to the point were your choking on the smell haven't found that in between smell
11/02/2016
Just one spray will last you the entire day. Beautiful earthy smell with a hint of flowers.
11/02/2016
I was hoping for more of a "rain" scent. My son loves it though, so I'm letting him wear it (he's 8)!!!
11/02/2016
did not realize this was a unisex fragrance. I like it for it's lightness. i did have someone mention that it smelled like a man's fragrance..... Scentbird service itself leaves much to be desired. They charge at beginning of the month and don't ship out til after the middle of the month meaning fragrances don't come til the end of the month. not good.....
11/02/2016
The scent wears of after a few hours. I almost thought I had received a womens perfume by the way it smells.
11/02/2016
love it, light as rain
11/02/2016
Not an all day long sent it smells more like a woman's perfume than a men's cologne
11/02/2016
The scent doesn't last long but it smells great!
10/30/2016
Very citrusy. Did not like at all. Will not use.
10/28/2016
This is a nice clean scent. It isn't too soapy like some clean scents can tend to be. I will wear this until my sample runs out, but this won't be one I purchase
10/21/2016
I LOVE RAIN!!! It's light and airy but just enough sassy for those around you to love. My husband can not stop nuzzling into my neck when I wear this perfume. 5 stars for amaziness💗💗💗
10/19/2016
Sweet, too much so at first, but it lightens up on the dry down and wears clean. Soapy but not in a bad way. Clean. Simple. Enjoyable. Fresh. Appears to stick around on the skin which is good.
10/03/2016
Kind of soapy, watery, and floral - like a really expensive bar of soap, but also with a shampoo-y note. It's very clean, fresh and sharp - but not like real rain. It's missing that ozone, and wet earth smell. If you like Clean Rain, or any other "rain" scent, you'll most likely like this one. I love Commodity, but this one is a little disappointing if are looking for a literal rain scented scent.
10/03/2016
Crisp and refreshing. Light notes and a floral finish. Overall not too bad.
09/23/2016
I love my perfume, it is absolutely amazing, I would recommend Scentbird, too anyone.