Commodity
Bergamot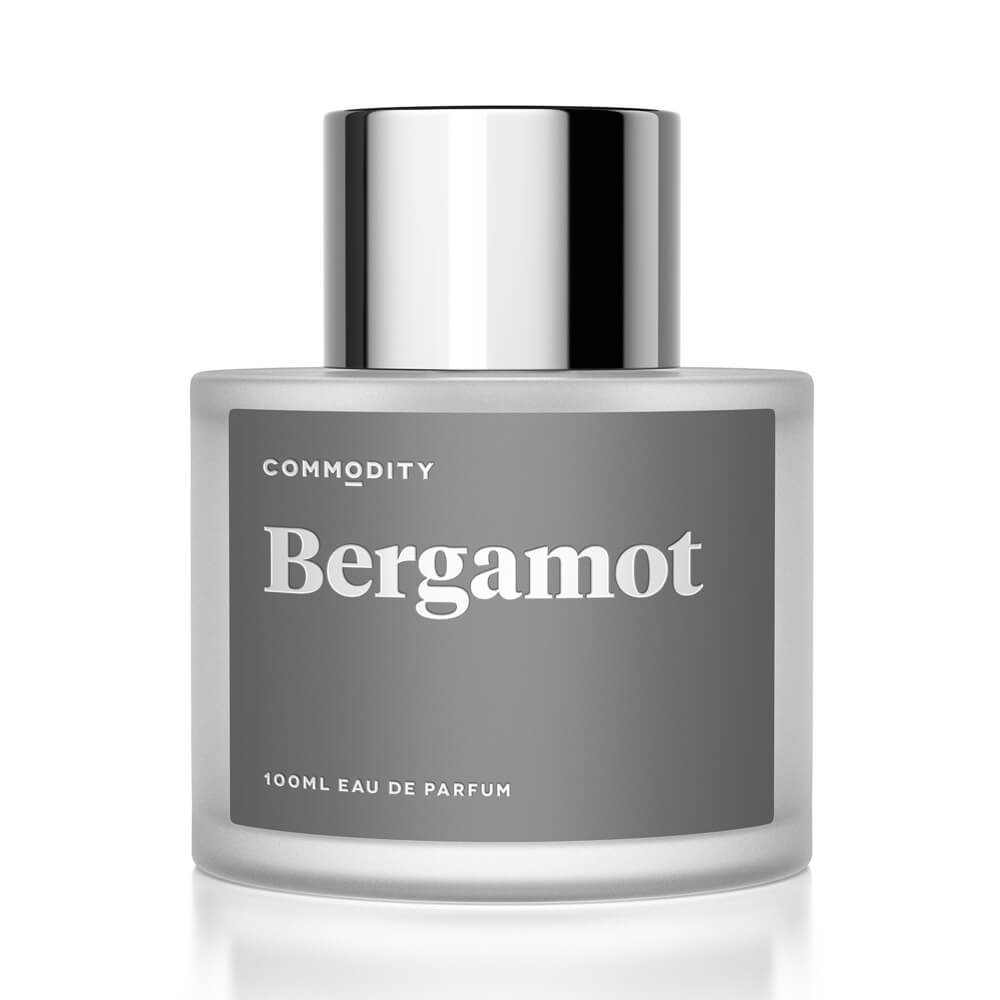 Get a 30-day supply of Bergamot
for
$
14.95
Notify me once this scent is available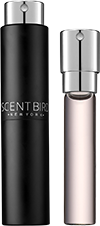 0.27 oz subscription

0.27 oz a la carte
Share and earn free perfume
Notes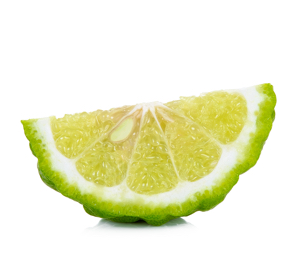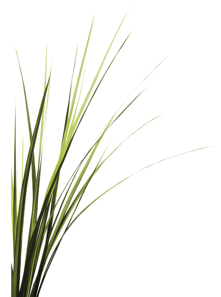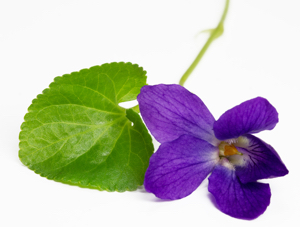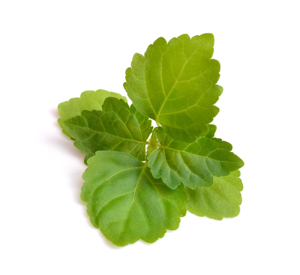 Description
This energizing fresh yet sophisticated scent is a gender-neutral blend of bright, green notes and bracing citrus. Precious woods and amber hues support the composition's citrus signature while Amyris Oil for the Dominician Republic impart a creamy, final effect.
You may also like
Bergamot description
Is there any better pick-me-up in perfume than the bitter citrus of bergamot? It's ideal for reviving the senses in the late afternoon, when the warmth of the sun or a delicious meal is making you drowsy.
Commodity Good's Bergamot is both bitter and cool, with zesty green top notes of clementine and green mandarin, as well as bergamot.
This tart opening trio of bright citrus lowers itself down into an overstuffed pillow of sweet jasmine and chilled geranium, and it feels like the 500-thread count sheets on a five-star hotel's bed– crisp, clean, and silky.
The vetiver and patchouli in the base complement the green, stemmy mandarin from the top notes well, like a patch of well-tended soil that offers up its own herbal tones as the citrus trees grow.
Perfumer Stephen Nilsen wanted this perfume to fee like "a refreshing tonic that awakens the soul," and this perfume will awaken it refreshed and ready to greet the day again.
Read more
Bergamot by Commodity Reviews
07/26/2017
I. Am in. Love. The smell is amazing. And it stays on all day. I'm a chef and even through the heat, the curse words, the angry scowl, I still smell pretty. Like a woman. Super happy with this perfume.
07/25/2017
I wasn't a fan of this fragrance. It smells spicy and heavy. Not my taste.
07/25/2017
It's not bad but it's also not something for me. I may just gift it to someone. It's more manly scent..
07/25/2017
Really nice scent. even though it doesnt last long on my skin its worth a purchase
07/25/2017
Funny story...I sprayed this on my wrist at Sephora while browsing. I had never noticed this brand,nor tried it. It was shall I say happenstance. On the way home,I couldn't stop smelling myself. It dried down to this amazing smell,soft a little powdery,very different from anything I'd used before,but oh so yummy. Imagine my surprise and delight when I got home to my very first scentbird...I couldn't believe it was the same one!! Love it! .
07/24/2017
Smells horrible....very strong
07/24/2017
Wasn't my taste
07/23/2017
Do not like this at all - smells manly
07/22/2017
Not crazy about it but doesn't stink either
07/22/2017
I was so excited about seeing this scent recommended to me that I went to my local mall and got a tester...ummm nope! First off I LOVE BERGAMOT TEA AND THE SMELL MMMmmm. But all I get from this is patchouli. I never liked patchouli but I knew a girl who hid a bottle of it in my glive compartment and it busted, in SUMMER! Ever since I can pick it out of a lineup on someone in another country. I cannot stand it. If this would have been as I had hoped a true bergamot, with maybe sandalwood, citrus (dragonfruit?) And jasmin or honeysuckle I would have been SO IN!
07/20/2017
I love this! It has a rustic strong sent to it. I decided to give it to my fiance because he is outside working all day and it lasts all day i could still smell the cologne when he got home. The citrus stands out when its first sprayed but as it sits the more woodsie it smells. I am pleased with this!
07/20/2017
I was so excited about getting my first perfume, but this absolutely ruined it for me. It reminded me of my grandmother's perfumes, and that's not what I want to smell like. And it was just overpowering. Not good!!
07/19/2017
This perfume does not last; once you spray it on, the scent leaves quickly. Boo
07/19/2017
This was so unexpected, but I really like the scent. Will be purchasing the big bottle. Scentbird is truly an blessing if, I wasn't for their recommendation. I wouldn't never try this one.
07/17/2017
Love love LOVE this scent❤️❤️❤️
07/17/2017
My first scentbird and I love it! Bergamot smells amazing!
07/15/2017
Loved this.just enough!
07/14/2017
I love it, it's a calm, sexy, smooth fragrance!!!!
06/07/2017
I know it is supposed to be unisex, but it pulled very masculine on me. I'm going to have my husband wear it. End notes were not very citrusy on me but powdery.
06/02/2017
This has become the perfume that I wear on a near daily basis. I absolutely love how it smells so clean, not over powering, and it seems to last a while on me. I only ever use one sprtiz because I don't like bathing in perfume. I have layered this with: Commodity Gold - LOVE IT! ; Commodity Rain - LOVE IT! And I have layered it with Tom Ford's Black Orchid - smells wonderful!
06/01/2017
When I received this cologne, I opened it up, smelled it, turned to my mom who was there and asked her to confirm if it smelled bad for a cologne. It is not a good scent and I haven't used it once because I dislike the smell so much. I understand different scents resonate and smell differently on different people but there were many people who also agreed that this cologne did not smell good,
05/31/2017
It's a different Bergamot scent but fresh and I love it!
05/31/2017
This perfume was not as I expected. I thought it would be a warm, spicy, sweetish scent, to go along with their other products. I wasn't as excited about this scent. It does not last long on me at all. I would not purchase this, as I do not like it.
05/22/2017
The Bergamot definitely stands out in this fragrance. It's overall composition however is very masculine and perfect for date night. This is something that could be worn everyday as well though and isn't too overpowering
05/07/2017
A great citrus scent with all day lasting power. People have commented on how great of a scent this is when I wear it. Great daytime scent and/or every-day work day scent to wear to the office.
05/04/2017
Really enjoying this fragrance. The notes are beautiful and not to heavy. Thought this scent is supposed to be unisex, it is too masculine. Warm but still nice for spring. Will likely purchase a full bottle. This has me quite interested in other scents from Commodity.
05/03/2017
Smells glorious! Very woodsy and spicy........a very masculine scent which I adore. Does not last very long though. Wears off fairly quickly.
04/30/2017
I liked it. It's not my every day type of scent. But it's something nice when you dress up.
04/29/2017
Fresh and unique. Probably not for everyone, but I appreciate uncommon scents that not everyone is wearing.
03/06/2017
Loved it!!! But it didn't last very long.
03/05/2017
A very nice scent, but not for me. It was very masculine and heavy. A tiny spritz goes a long way, and I think it would smell much better on a man than a woman.
03/05/2017
I wanted this perfume as my February scent but got M&G dark rum sent to me instead. Not sure if there was a mistake in packaging or shipping? But anyways, a friend of mine got this as hers and it smells so clean and crisp. I hope I get it at some point
03/01/2017
I absolutely love this scent. This is going to become one of my favorites.
02/28/2017
It smells amazing!!!! It's so fresh and clean smelling.