Commodity
Moss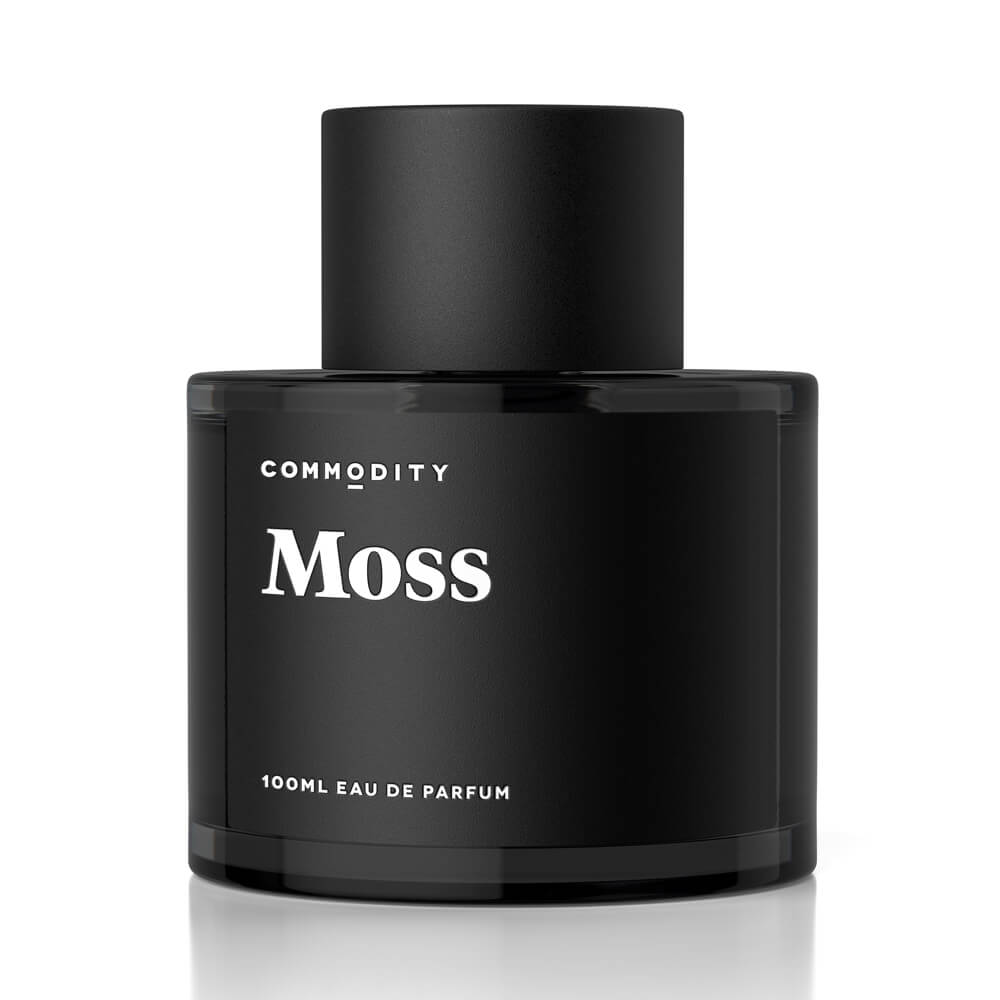 Get a 30-day supply of Moss
for
$
14.95
Notify me once this scent is available
Share and earn free perfume
Notes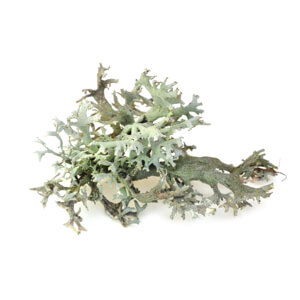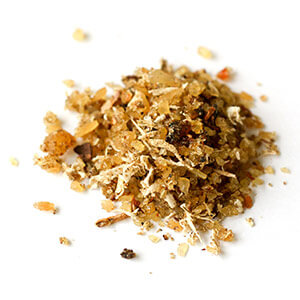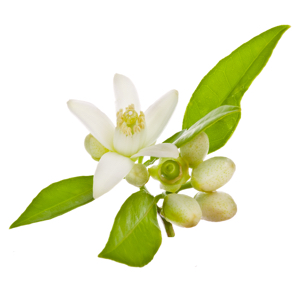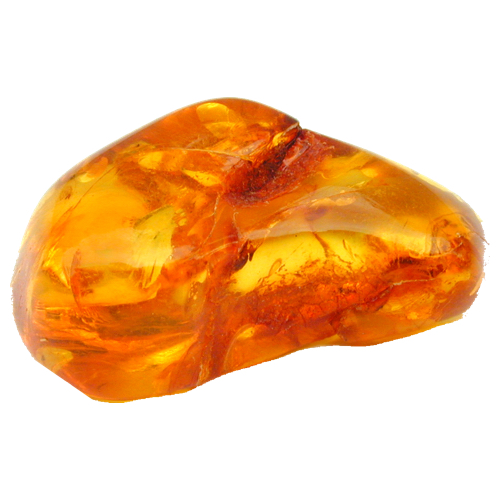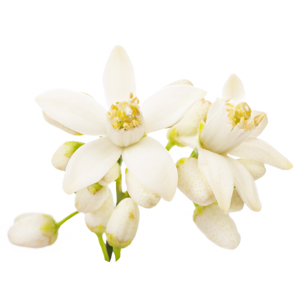 Description
Moss is a drowsy, cool, and deep green scent that makes you wish you were out hiking in the forest. This bright and calming scent features grapefruit, eucalyptus, orange flower, and cedar. Moss from Commodity Goods is your year-round, scented walk in the woods. Why wait for spring?
You may also like
Moss description
A walk in the woods can be a magical experience, whether you're a Nature Nugget or just taking your lunch hour in a tree-lined enclosure at an office park. There's something about the roughness of the tree bark, or the barely-heard whisper of bent branches overhead that helps to clear our minds and center us.
Perhaps most of all, it's the smell of a forest that does it – we don't just want to walk on the earth, we need to inhale it – to make it a part of us on the inside.
But if you don't have the time to go for the great outdoors, a well-made perfume will guide you on a virtual forest trail until you can hike it in real life.
"Green" scents are great for this kind of thing, and they're versatile enough so that you can imagine almost any outdoorsy experience through scent.
NYC-based fragrance house Commodity Goods has created a perfume called Moss as part of their Black Collection that is like rolling down a steep meadow at the height of Spring, complete with fresh dew on the grass and wildflowers. There's also a delicious, hidden drowsiness to it that begs for a picnic basket and some shade.
Perfumer Donna Ramanauskus brings an idyllic memory of the Perfect Meadow into the texture of this fragrance, infusing it with a serenity only found in natural environments.
She sets the stage by combining tart grapefruit and petitgrain with cool elemi and an ozone accord in the top notes. These notes instantly conjure up a deep, green field of damp clover and grass, with a welcome wind of pure fresh air blowing through.
The heart notes of eucalyptus and orange blossom take a bit of time to develop, but they match the temperature of the elemi and citrus in the top wonderfully – the orange blossom alone will make you thirsty enough to see what that imaginary picnic basket might have inside.
The elemi and eucalyptus with their natural cool, calming scents is where the drowsiness begins – your eyelids will almost start to droop in a yummy, "Yay, naptime!" kind of way after wearing this perfume for awhile.
But the drydown arrives in the nick of time to keep you awake, with bracing cedar and musk layered with a tinge of oakmoss and a comfy soft cashmere wood accord.
Commodity Goods Moss is the best way to experience nature if you can only see the tops of the trees from your office window, and the air you're breathing smells like it came from a can. This perfume will be able to instantly transport you to the best hiking trails available – the ones that begin in your mind.
Read more
Moss by Commodity Reviews
08/19/2017
This is a unique scent that smells both warm and fresh at the same time! I love all Commodity fragrances I've tried and this one is no exception. It has a slight masculine smell but the lightness draws it more unisex. I like this as an everyday perfume but it could definitely be dressed up for a night out as well.
08/14/2017
This is a favorite of mine! A little spicy, but fresh and clean.
08/12/2017
I love the freshness of this scent, it makes me feel clean. Not overpowering, a little spicy on me. Reminds me of Juliette Has a Gun, Not a Perfume.
08/04/2017
Love this... it's so earthy and woody, but light and fresh... and it lasts all day on me
08/01/2017
It has a nice fragrance but it was a bit too masculine for me, so I gave it to my husband.
06/24/2017
Absolutely love this - very unisex and appropriate for the corporate work space. This will probably be purchased in full size.
06/20/2017
Loved this one, smells very earthy.
06/13/2017
Did not like this one at all. Like it's name, it smells like earthy, dirty, moss.
06/11/2017
An amazing aroma that turns heads and relaxes the mind .
05/30/2017
I like the smell, however, spray per spray, just totally ran out of it way quicker than others. It did not last. i went through the whole thing in two weeks, whereas my last one lasted and I still have it, and used it for 30 with some left over basically. I dont walk around smelling like a macy's counter and even asked friends if i smelled like anything prior to reapplication to make sure i wasnt just getting used to it.
05/25/2017
Commodity's moss lives up to it's name for sure. It has an very earthy, grass/moss fragrance and I would consider this to be a bit more of a Perfume than the unisex symbol implies. With that being said it's overall a very musky earthy scent that I didn't find appealing on myself or any of my female friends. I picture the person wearing this being fresh out of a greenhouse that doesn't have a lot of very fragrant flowers.
05/03/2017
Love this scent, and it lasts really well!
04/30/2017
Enjoyable had a very frankincense feel.
03/06/2017
Didn't like this at all ..first on it smells good but doesn't wear well.
03/06/2017
I love this fragrance. It's fresh and slightly earthy. A perfect scent for Spring or Summer. I think it's just SLIGHTLY more feminine than unisex. I wish the wood notes, especially moss, were stronger. The longevity is short. Otherwise, it's hard to go wrong with this fragrance. It's so easy to wear and it smells wonderful.
03/06/2017
Exceedingly mediocre. The initial spray gives hint of earthy notes but is quickly replaced by a warm scent that could be found in any other perfume.
03/06/2017
Smells nice when you put it on, but doesn't wear well. I'd guess it was made with synthetic ingredients. I was hoping to would smell more green and forest-y, more like moss. It has the brightness of Happy or L'eau d'Issey.
03/05/2017
While the scent itself is fine, the throw/lasting time is absolutely dreadful. So disappointed :(
03/05/2017
Just ok. Has too much musky scent for my taste. Not overwhelming but not my cup of tea.
03/01/2017
Love it. It sorta reminds me of the cologne from the '90s, Fahrenheit. Definitely unisex.
02/05/2017
It wasn't bad, but it was a little strong it did last a long time not my favorite but not my least favorite
02/05/2017
It was ok. Very soapy smelling.
02/04/2017
Wish it lasted the whole day... Smells great when first put on
01/27/2017
Many have commented that this scent fades quickly. I agree, at least with the most brash notes. It almost smells like weed when you first spray it. It calms down into a lovely green but dark scent. I've found that second scent has good staying power.
01/18/2017
Musky and very spicey
01/09/2017
LOVE this scent! It's fresh and a little earthy but smells great on the skin!
01/06/2017
fresh scent, with a little spice - not at all overpowering. not overly masculine or feminine. one of my favorites for sure, only drawback is that the scent fades quickly.
01/05/2017
I love this scent, its woodsy and just fits the season without a doubt.
01/04/2017
this is one of my favorite perfumes , Book, and Gin are also my favorites !!
01/04/2017
Was exactly what I was looking for! A very green scent. Reminds me of Light Blue by Dolce. Starts out pretty heavy. Then fades to a very nice scent. Staying power was disappointing. Could not detect any fragrance a couple of hours later.
01/04/2017
Doesn't last long. Not very moss smelling to me.
01/03/2017
I am terrible at describing scents, but here goes nothing. This scent is slightly woody, somewhat sweet without being too sugary. It is a clean, crisp scent without being an "Axe" type of overpowering body spray. Definitely something that can be worn every day.
01/03/2017
Very light and earthy. I don't feel like the throw is very strong.
01/02/2017
Strong lemon peppery smell. Not my favorite.
12/31/2016
Not what I expected. Comes across in my opinion on first spray like a perfume. Once I dies down some, a little more manageable. Still debating if for me.
12/31/2016
This is the pinnacle of this style. Clean, fresh and sweet, it really does channel the image of freshly rained upon moss.
12/30/2016
It's amazing honestly one of the best
12/22/2016
I like it, I don't love it. It's woody and warm but not too powdery or heavy. Fades quickly on me. Nice but nothing extrodinary. I'll use the sample but probably wouldn't purchase the full size.
12/15/2016
I really liked this scent, and I'm going to buy the full bottle!
12/15/2016
I really liked this one. Its feels pretty strong when you spray it, but I don't think it really is. its not super long lasting but is good enough.
12/07/2016
Love this one.
12/03/2016
Smells wonderful. Intense bergamot on the top that dissipates fairly quickly (about an hour) to orange blossom, cedar, and amber. Starts strong and becomes a very light fragrance. I wish the bergamot lasted longer. Smells very fresh. Like a bright summer day. My only complaint is that it doesn't last very long.
12/03/2016
Light and clean. Doesn't seem to last all that long
12/02/2016
Fantastic scent that reminds me of hiking on Mt. Rainier.
12/01/2016
Love the scent, hate the fact that it has no lasting power. Very disappointed in that.
12/01/2016
great scent - strong and unique!
12/01/2016
I liked this scent a lot....BUT, I had received the Commodity Gold last month and this smells fairly similar to that one. This is not bad per se, I was just hoping for something different.
11/30/2016
I felt this one was way too strong. Very masculine. I think it would be a nicer scent for a man. I did not care for it.
11/24/2016
My Favorite cologne so far. Great recommendation!
11/18/2016
To be clear the scent itself is fantastic. But for whatever reason at least mine is incredibly weak. The smell it does produce lasts awhile but this is the faintest smelling cologne I have ever worn. But the smell is great and that's also why I wish it was stronger. Incredibly clean and refreshing scent. Good for any occasion you want to smell clean and fresh without it being overpowering or gaudy.
11/17/2016
First impression was it`s light and mainstream, but give it 10-15 minutes and it develops into a very elegant ,not to light and sophisticated scent.Medium sillage.Good for office environment, theater outings, restaurants,and work .I got very good compliments on it.Little over ten people all together , on a average 8 on a scale 1-10.I would recommend it.You will be pleased.
11/07/2016
This scent was a little more "clean" smelling than I am accustomed to wearing. I do in fact like the brand Commodity and would love to try their other scents. Long lasting and crisp, woodsy notes.
11/07/2016
This scent is great for fall!!! Love it. Feminine enough without being floral or fruity. Reminds me of D&G Light Blue but with enough difference that my coworker's have asked me what I'm wearing.
11/04/2016
didn't really care for it
11/03/2016
I feel like theres 99% filler in this. The fragrance evaporates as soon as you put it on.
11/03/2016
This is a very masculine scent, that wI'll become a go to for any occasion.
11/03/2016
Smells really good but it's super masculine. I think it really pushes the "gender neutral" scent idea. BUT! If you're a woman that likes to smell like a sexy man, this is a good one!
11/03/2016
A really good layering scent. I would say this is a gender neutral scent.
11/02/2016
I love this scent! Very beachy
11/02/2016
I love the musky sweet scent and how it combines with my skin.... best scent ever!
11/02/2016
I love this scent it's very earthy and I've had a lot of compliments. Would definitely purchase.
10/30/2016
I love this scent! Can't wait for the next one. Thanks, Lizzie
10/29/2016
My favorite perfume of all time. It's the perfect earthy musky fresh balance and the perfect fall fragrance!
10/27/2016
Love the smell. So fresh and crisp! However it doesn't stay and it's rather a eau de toilette rather than a eau de cologne.
09/15/2016
Moss is a great name for this scent. It's woodsy, musky, and "green". The oakmoss and bergemot really stand out in it, giving it a herbacious, and aquatic vibe. I adore it. It evokes images of standing in a green house surrounded by herbs and mosses, seeing ocean waves crash on the shore through the glass. I feel like Sally Owens from Practical Magic would smell like this. It's similar to Jo Malone Wood Sage and Sea Salt.