Commodity
Book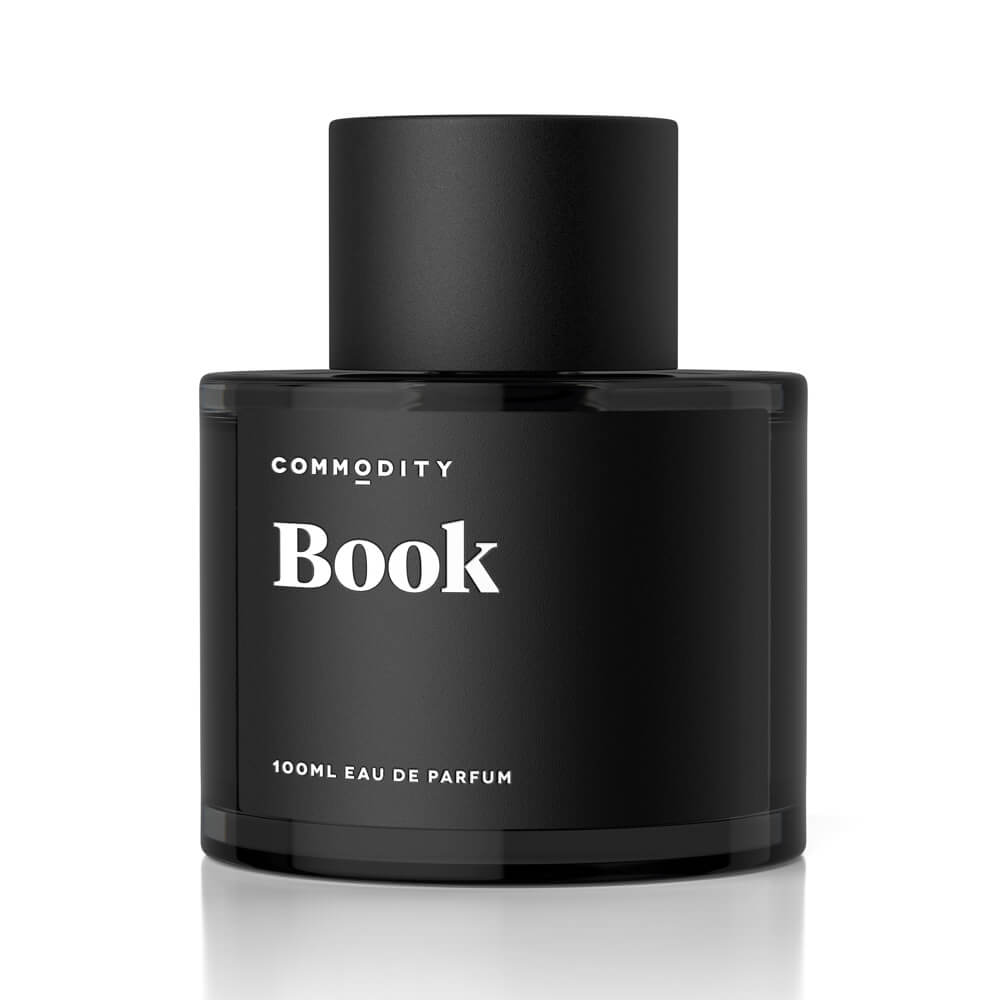 Get a 30-day supply of Book
for
$
14.95
Notify me once this scent is available
Share and earn free perfume
Notes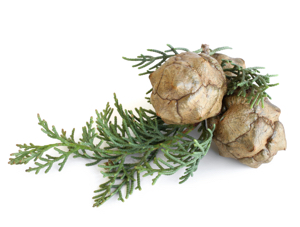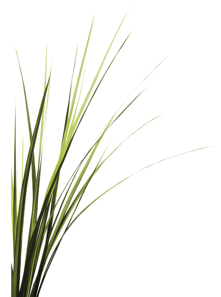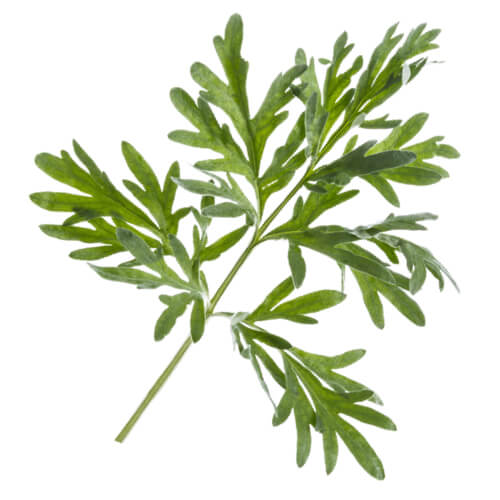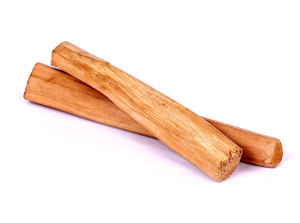 Description
True bibliophiles always smell as they read, as if leather and paper were as important to the plot as the characters. Commodity Good's Book is a fragrance for book lovers everywhere. Cedar and eucalyptus fade into cypress and amber in this ancient and timeless scented story.
You may also like
Book description
The smell of an antique book (or any book, really) is one of the greatest pleasures of reading. It's as if the smell of the paper were part of the plot, and the story is incomprehensible without the book smelling the way it does.
But if you don't live near a library, Commodity Goods has a fragrance entitled Book that is the next best thing to browsing the dust-covered shelves in the Rare Editions Room.
Book starts out with a splinter-dry shot of cedar wood and eucalyptus that smells so ancient that a little puff of mummified dust might pop out when you first spray it. This is a good thing. Indiana Jones would wear this as he researches his next daring expedition. Book is a scent with a hidden history waiting to be discovered as it dries down.
The heart displays a delightfully strange mix of cypress and amber. As the ancient top notes dissipate, this perfume begins to smell exactly like a brand-new hardcover book.
There's a temperature difference between the cypress and amber that will be instantly recognizable to anyone who likes smelling a crisply laid-out title page. All that's missing is the delicious crackling sound of the cover being opened for the first time.
The drydown is minimal, and there are no loose ends remaining as this Book ends. There's some light musk that echoes the cedar in the top, layered with a velvet accord. But these base notes are mostly just the perfumer's way of writing "THE END" in big, looping script, so you know you've finished the scent.
Commodity Good's Book is a joyful, clever and comforting perfume. Especially for anyone who loves a good book, and certainly for those who may need to smell one to know how good it truly is.
Read more
Book by Commodity Reviews
08/31/2017
It stinks! Don't like it at all. Threw it away.
08/30/2017
Worst smelling cologne. Get rid of it. I wish I could send this back.
08/30/2017
Definitely not a smell I liked.
08/28/2017
Smelled like a fruity woman's cologne. Interesting for sure. Disliked this one with a passion.
08/27/2017
It's... interesting. It did remind me of a very old book, or a musty library. I was certainly impressed with that. It doesn't function very well as a personal scent, though.
08/25/2017
Doesn't necessarily remind me of books, but it is a nice fragrance. It's a fairly light - it might be a little too masculine if it were any stronger 0 and the cucumber isn't too strong (thankfully) so this is mostly a woody scent for me. Nice for office wear.
08/23/2017
Worst smelling scent I've gotten
08/23/2017
Worst smelling scent I've gotten
08/09/2017
It smells like pickles and dries too sweet? Not a fan of this scent.
08/09/2017
Really loved this scent. It can be overpowering if you spray too much though so keep it to one spray. It was a really interesting scent. In love with it.
08/06/2017
Amazing! Love it!
08/02/2017
I have to agree this is for the evening going out on a date. Strong cologne... I would suggest to use very little as it last a long time. Should you put more on it could be very very over powering... Will ware this cologne mostly in my special date nights.
08/01/2017
Not fan. I thought it would smell like a book and it doesn't. It has a weird smell that I wasn't a fan of and neither was anyone else that smelled it.
07/29/2017
Was an okay scent. Smelled too much like pickles.
07/27/2017
I am an avid book lover and this scent just wasn't for me. I found it to be quite repulsive and the smell made me want to puke.
07/24/2017
Love! LOVE!! LOVE this one !!!
07/23/2017
This scent is terrible! Wore it a couple times. Threw out the bottle.
07/22/2017
With a description like that, I was excited for this scent but it just smells like the litter you use in guinea pig cages.
07/22/2017
Not a fan. Don't waste your time. It wears very strong and isn't appealing.
07/21/2017
Very strong, smells exactly like pine trees. Don't like it too much, but Ill probably end up using it at some point. One good thing I can say is that it keeps its scent.
07/18/2017
This is a great scent. I do not like most floral or anything "powdery", but this scent is subtle, interesting, and makes you come closer for another whiff. The cucumber keeps it light while the ceader keeps it interesting and woody. I will be buying a full bottle.
07/12/2017
This is a scent that is unisex. It is strong and reminds me of very strong baby powder. It does have great staying power but not a scent that I enjoyed. It smells nothing like a book, library or even a kindle.
07/09/2017
This one is really refreshing. It's different from all the other colognes I wear because of how strong it is. But it is not my favorite. This is something I'd wear to a dinner date for sure
07/05/2017
smells like straight up pine trees
07/03/2017
Scentbird got this description and scent right! The cucumber smell is a bit too overpowering and the woody undertones are not really there. If you want to smell like cucumber, this one is for yo!
06/30/2017
I really do like this, I swear, it's really exciting and sort of fantastical when you first spray it, but (and I know I'm not the first to make this complaint) that cucumber note really tends to come out pickle-y. Unfortunately, I can't quite get that notion out of my head and it sort of harshes my vibe a little. Definitely leans to the masculine, which I typically like, but man... that pickle thing. Like imagine a really hot sophisticated guy, he's smart and cool and you really REALLY want to like him, but... he won't stop eating pickles and his breath and fingers constantly smell like it. Sorry sexy pickle guy, I gonna have to give you a pass.
06/28/2017
Absolutely horrible. Smells nothing like books old or otherwise. Smells like wet wood and moldy citrus. I have another perfume called Paperback from another company that smells exactly like walking into an old used book store down to the dusty shelves. That perfume is heaven this one is just disgusting.
06/28/2017
Love, love and love. New twist on lime verbana, woodsy. U have to love woodsy to appreciate this layering set. It is sold as a set on Sephora website. That way u can create your own unique smell by layering. I would get this scent again
06/24/2017
not good at all.
06/15/2017
You guys are the best couldn't have done it without you
06/10/2017
Had a weird vibe to it. Smelled like dill pickles and magazines. Re-gifted the sample I had.
06/06/2017
I feel like this is one of those scents you love or you hate with no in between. This is, as advertised, a pretty "woodsy" smell; however, it's more of the cedar/cashmere variety and not very earthy/nutty/piney. As soon as I put this bad boy on, I realized I had made a huge mistake and thanked God I never replaced my chinchilla, Roxie, who died when I was 8 because I smelled like something she'd love to sleep and piss in. I was running late for work and didn't have time to change clothes and scents, which ended up not mattering much because my coworker disliked it so much, she made me go home to change and come back as the scent was giving her a headache. While there are definitely folks who would find something like this to be right up their alley, I do not qualify as such a being.
06/01/2017
This is my favorite so far. Light and airy, yet still keeps the scent. Clean and woody at the same time.
05/31/2017
I really enjoyed this scent. I like the intensity of it and that with time it settles in lighter.
05/26/2017
An interesting scent that grows on you. I'm not fond of it when first sprayed. It takes about an hour or so before it starts to smell good.
05/26/2017
Sorry to say that I didn't care for this scent; I tried hard to like it. The top notes were a mismatch; it was also very strong on me. This is defiantly a scent for someone who really loves ALL of the top notes. I thought it would be more woodsy and not so old attic smelling.
05/26/2017
Sorry to say that I didn't care for this scent. It was too powerful for me; I didn't think that the notes went well together. Defiantly a scent for a someone who specifically looks for certain notes; not for the masses.
05/25/2017
Absolute favorite! Not just out of the scents I've tried through scentbird, but in general! I LOVE this scent, it really does smell exactly like an old book! It's unique, lasted on me all day, and draws lots of compliments. No one else will smell like you, everyone will ask you what it is and tell you how wonderful you smell. As a book lover, it's a comforting scent, very heady and sensual, truly one of a kind! I will definitely be purchasing full size bottles!
05/19/2017
It's one of my favorite so far. Love it!
05/10/2017
This is the scent that reminds me of the original Commodity idea, which is to blend these fragrances into "cocktails." Nest, Atelier, Derek Lam, and Maison Margiela all came out with this same idea at once, and some of the discrete scents were more successful than others. "Book" is an idea, not a perfume. Its top notes scream at you (very unlike books!), and ts bottom notes are not just lingering but incessant. That said, it actually does blend well with other Commodities. I like it with Moss and Gin.
05/05/2017
Not for me. To be honest, it gave me a headache. I really wanted to like it--that good, old book smell in a bottle--but it's not that. It's all just preference, but I think it would work better on men too.
05/03/2017
Did not like this scent. It was a little over powering when I put it on and my wife did not like it either. Plus the scent didn't last very long.
05/01/2017
This was not quite what I expected it to be but it has grown on me a little. At first I smelled the faint aroma of pickles but then it turns into more of a fresh, green scent. Not super complex but nice. The wood notes play well with the green notes but I wish the eucalyptus was more toned down or absent. All in all, it's a decent scent.
05/01/2017
This is a very crisp scent, very layed back.
04/28/2017
Commodity is fast becoming one of my favorite brands. This is no exception. The first few times I sprayed it it was definitely more cucumber-y, but that's given way to the cypress and sandalwood now. Although it's listed as unisex I'd DEFINITELY say it's more of a "manly scent." It is dark, woodsy and mysterious. More reminiscent of an old vine covered library, to me, than the book itself.
04/27/2017
Definitely smells like old books but not in a good way. I can't imagine when I would ever wear this scent.
04/27/2017
It's definitely a fall scent. That won't stop me from wearing it now though! I LOVE it. This is the first fragrance from my subscription that I actually would buy a bottle of and write a review for. Especially after reading all the negative reviews on it. I think it's absolutely lovely and refreshingly different. LOVE.
04/27/2017
I honestly didn't like this when first sprayed a few months ago when first received. Last night I took it out again and gave it a second chance. Instead of the strong tangy cucumber opening I got the first time -- this time it opened up my senses into fresh cut grass, woody overtones, and a tart freshness that was really great. So I wore it to work today -- and I love it now! Sometimes first impressions can be awry I guess.
04/24/2017
Wry strong, cucumber smells very outdoorsy. The cucumber smell is stronger than any woodsy smell. I do like it, but not for everyday use.
03/07/2017
I like books, this doesn't smell anything like books or a library. I was expecting an earthy fresh scent and that this is not. Just not for me.
03/06/2017
This scent is way too earthy for me. I expected it to smell more like a comforting old book, instead I found it was a scent I can't even wear.
03/06/2017
On a scale of 1 to 10 I would rate it at a 2 . I tried using it twice but it just wasn't me.
03/06/2017
To musty for a cross over fragrance. This one is definitely, Masculine! Gave it to my teen son.
03/05/2017
It smelled literally musty.
03/05/2017
I loved it. It reminds me of a Library. It's the reason i got it, i was hoping it smelled like old leather books. It's something different from what I usually get.
03/03/2017
It has a very strong and spicy scent that isn't very pleasant. I tried using twice and both times it just was over powering and not what I want in a cologne.
03/02/2017
I love this scent and it originally reminded me of Le Labo Santal, but unlike Santal this doesn't last on your skin very long. But while it is there I love it!
03/02/2017
Wonderful. I love the hint of cucumber with the woody overtone. I cannot stop smelling my wrists.
02/27/2017
My husband, daughter and i all thought it smells like a woodsy pickle. Not bad, just peculiar
02/25/2017
Possibly more masculine then feminine, kinda made me think of pee the first time I smelled it then it slowly turned spicy and woodish but not my personal favorite and I wouldn't even like it on a man to be honest, I would have him go take a shower to take it off.
02/24/2017
The cucumber smell is pretty much all I get. Cucumber and musk. It's weird and throws my senses off. I wanted to like it but unfortunately this fell flat for me.
02/23/2017
Way too spicy for me. I like books, i did not like this scent.
02/22/2017
Woody and spicy. Received many compliments on this scent. A nice Fall cologne with an outdoorsy, yet classic scent. Good for work and happy hour.
02/17/2017
Very strong and spicy
02/06/2017
For those who enjoy really spicy perfumes.
02/04/2017
This perfume smells JUST LIKE fresh pencil shavings. As soon as I smelled it, it took me back to elementary school and using the metal crank pencil sharpener. Can definitely smell the cypress & sandalwood, I get NO dill/cucumber off of this scent. Anyone familiar with Commodity knows that their fragrances are made to be layered, and this creates a nice little base note for layering.
02/04/2017
I don't like this at all
02/04/2017
It's a little bit strong..
02/04/2017
I liked the smell. Didn't really remind me of a book, but I like the sent.
02/04/2017
Which book did they model this scent after? The moldy one in the basement? Because that's what it smells like. Just terrible.
02/03/2017
It has a unique scent that I can't quite figure out, but I like it so far.
02/03/2017
The dill scent is too heavy handed. The cologne doesn't know what it wants to be. Threw this one straight in the trash.
02/03/2017
Holy cucumber! I enjoy the smell of cucumber but I really wish they would have toned it down and allowed the other scent notes come through a bit more.
02/03/2017
Light, fresh and rustic.
02/03/2017
I LOVE this scent! It starts out subtly, then lasts through several layers each one more demure than the last. Exquisite. Enchanting. Enduring. LOVE!
02/03/2017
It's extremely unique but really grew on me over a few days. It has a woody scent but the initial tone almost comes off as somewhat dill like. That dill reaction went away after the first or second time. It covers really well and stays strong throughout the day. My wife absolutely loves it and is already going to buy a full bottle for herself.
02/02/2017
It is cool but not something I would buy.
02/01/2017
This scent is wonderful! Excited to try more scents from Commodity.
02/01/2017
Literally smells like you have opened a book, and sprayed it on. I personally love this perfume. I bought the full bottle. It is extremely light, and "woodsy". It smells like a book, there is no other way to describe it. My only complaint is that I do notice the commodity perfumes do not last al day.
02/01/2017
I really like this scent so far! It has a strong presence (so those who like subtle scents may not appreciate this as much), but I love the smell - reminds me of a cedarwood forest. Lasts all day too. I can put it on in the morning before work and still smell it lingering at the end of the day. Great scent, another favorite of mine from this site. 10/10 would buy full bottle.
02/01/2017
I really love this one!
01/29/2017
Never got my cologn
01/27/2017
I love the scent of this one, not on my skin. Very complex and spicy. But it doesn't mix well with my own scent. I end up smelling like food.
01/22/2017
At first I liked it fine, just not on myself. After another two or three uses, and smelling my clothes after a day of wear, I don't much enjoy this one in general. Not a fan.
01/18/2017
Absolutely amazing. Its my new favorite cologne!
01/12/2017
Literally smells like you are in a book! Oh my gosh. Like an enchanted forest where you walk with fairies and unicorns. You feel the forest around you
01/09/2017
Interesting scent. On first spray, it sadly reminds me of pickles - but that fades fairly quickly. Definitely feels like a unisex scent, but I wouldn't say it's overly "manly". Definite staying power.
01/09/2017
Very fresh and sweet but definitely reminded me of reading a good book! I love the scent!
01/08/2017
I really enjoy this scent. Would definitely get again.
01/06/2017
I liked this fragrance. It's a good everyday work scent. Nothing special -- it's just nice and basic.
01/04/2017
I didn't care for this at all. :(
01/04/2017
I'm not sure on this one. Half of me loves it, and the other half thinks the cucumber is too strong. A solid "I don't hate it".
01/04/2017
I don't know who these people are that are making these perfumes, but this does not smell like a book...
01/04/2017
Did not like at all, gave to my father instead who enjoyed the scent.
01/04/2017
Book reminds me of Diptque's Philosykos, which I like. On me, there is a fig scent. My family hates it. I initially liked it but, I found that it wore too strong.
01/03/2017
I have never been so undecided about a scent- do I like it? Do I hate it? I can't put my finger on it
01/03/2017
Not my favorite and it wore off too soon. But I did get some nice compliments on it!
01/03/2017
love this scent for winter, when i like to wear something a little heavier and warmer.
01/02/2017
Veey nice scent. I get a lot of compliments. It very woodsy.
01/02/2017
STRONG and Drawing room ready
01/01/2017
At first, it's a pretty potent smell, but over a few minutes the scent is muted and becomes this very comforting and cozy fall/ winter nostalgic scent.
01/01/2017
Havent received it
01/01/2017
Its an awful smell. Is there anyway to get replacement or a refund?
01/01/2017
A bit too sweet for my taste, but still nice.
01/01/2017
This different perfume starts off with a noticeable cucumber scent then turns into a woody/amber fragrance.
01/01/2017
I like this smell but my girl friend doesn't
12/31/2016
I love this scent. I would describe it as a fresh scent. It does have a woody, slightly citrus note to it. I don't think it is for everyone but if you don't care for florals or sweet scents and want something a bit unique i would suggest giving it a try.
12/31/2016
This smell is terrible. It smells like musty coconut...ew.
12/31/2016
I love old book smell but this was not what books smell like. Do not get this very bad scent.
12/31/2016
It was a waste I will not get that again it smells bad. Is their anyway if getting a replacement r refund on that one.
12/31/2016
I absolutely loved this scent! Very earthy and unique. It lasted all day and I got lots of compliments. I would buy a regular bottle of this in a heartbeat.
12/30/2016
This is a horrible scent. This is what I get for not picking a fragrance for December and they sent me this? It stinks.
12/30/2016
Good lord, no. In this perfume's defense, it really does smell like a dusty old book. Which is scent I normally love, but not on my person. I've got to give some points to it for nailing the scent and for being unique, though.
12/29/2016
This is one amazing cologne. Wow. I'm probably going to buy this one soon.
12/28/2016
For this time of year it wasn't great. Maybe for the spring it'll be better.
12/24/2016
UGH! Smells like the bedding of a rabbit cage. Also, gave me a headache.
12/22/2016
This is a great for work scent. Its not too strong or catching like something id want for going out but thats what makes it the perfect daily scent i guess
12/20/2016
Nice light smell. Definitely reminds me of walking in to a bookstore combined with the spice crisp smell of coriander. Really love this cologne!
12/19/2016
Weird scent but I like it! Very neutral, very unisex, kinda fresh at first but turns a little spicy and dry. I recommend giving it a try!
12/12/2016
It's ok last a long time but the smell is not something I'm looking for more of a pine tree smell
12/11/2016
The smell is OK but it gave me a headache after a while of wearing it.
12/10/2016
What a unique scent! On my skin it does smell like parchment on the dry down. This scent mixes well with " Moss"
12/09/2016
I was excited to try this out, after seeing the description and other reviews of it smelling just like an old book in a musty library. I love that smell. This fragrance however just did not do it for me. I think it smells like a hamster cage (all I smell is cedar) and my fiancee thinks it smells like pickles. Not exactly the scent I was hoping for.
12/06/2016
Love, love, love this scent! Love the spicy, sometimes floral scent! A little strong at first, but the longer you wear it, the softer, and warmer it gets! Will most definitely purchase the full size!
12/05/2016
It was definitely not what I expected, but I was pleasantly surprised. It wasn't something I would've bought for myself, but I'm glad I tried it. Kind of a spicy smell, nice for winter.
12/05/2016
This is an odd scent. I didn't like it for me...
12/04/2016
I prefer citrus based scents; I ordered this to step out of my comfort zone but it's just not me. The scent to me is leathery and woody. It's masculine and old. Kind of grandfatherly... if your grandfather worked in an old, musty library.
12/03/2016
Meh... it's unique, the sandalwoodnis really strong. Which to some people smells like pickles. Odd fragrance. I ordered it as a unisex, and will never wear it... but hubby likes it a lot.
12/03/2016
Smell wood..i like it..
12/03/2016
This scent does not make me think of books, libraries or anything related. That being said, it's quite citrusy and very light. Good for the office in summer.
12/03/2016
I did not get this. I got Commodity gold that I asked for and I absolutely love the scent.
12/03/2016
I do not like this. I'll use it, but won't ever again once it's gone.
12/02/2016
Oddly enough it did smell like paper, and peppery notes. Not really a fan, but my wife likes it for herself.
12/02/2016
It was ok, I liked it but nobody else did. Very woody
12/02/2016
Love this perfume. Probably would not wear it everyday, but it is a great Autumn/Winter scent and is very relaxing. I am going to try the other Commodity scents and hope I like them as much as this one!
12/02/2016
Smells like salad dressing.
12/02/2016
It's nice lasts a long time
12/02/2016
This was a perfect scent for me. It's warm and settles on the skin without allot of effort. This cologne will linger so if you wear it in a elevator or bathroom just get ready for people to say " you smell GOOD!".
12/02/2016
Was ok. Not really for me.
12/02/2016
Did not get any compliments on this scent. I am not a fan either. Too much of a woodsy smell.
12/02/2016
The scent is muted and it's hard to pick out exactly what it smells like. Not my favorite scent but not awful.
12/02/2016
I love it !!!!! my favorite so far, spicy leathery if those are acceptable ways to describe it
12/02/2016
Very strong, doesn't really smell like books, but awesome nonetheless!
12/01/2016
Its weird, definitely not a summer scent. I dont really like the initial scent but after it's been on for a few hours it smells like an old book store. I wouldn't wear it all the time but I do enjoy it.
12/01/2016
It was not what I was looking for in a cologne. It does smell good, however when I asked my friends their opinions on it, they said the smell was ok, but didn't really work as a cologne/perfume.
12/01/2016
I absolutely love this. It's reminiscent of Le Labo's Santal 33 but seems to hang around a little longer.
12/01/2016
I chose Book as my first selection because I love to read. I like it a lot. It is a lite organic scent. It reminds me of curling up with a good book 📚 on a rainy day. I will definitely buy it again.
12/01/2016
I really wanted to love this but I just didn't. It smells really woodsy and strong to me. I would not repurchase. I would say it is unique and lasts a long time.
12/01/2016
Didn't really care for this one smelled like pickles and peppercorn to me
11/30/2016
I hated smelling like dill pickles all day.
11/30/2016
I consider it a kind of mossy, masculine scent. I use it for layering, but I don't think I would wear it by itself. It's a nice one to have, but not necessary for me.
11/29/2016
A bit too feminine for my tastes
11/29/2016
not a very good scent
11/26/2016
This had a very unique smell but not a smell that I enjoy unfortunately. I gave it a try for a few days but that is all I could do.
11/25/2016
This cologne reminded me and my of a scratch and sniff pickle scent. Not the best
11/24/2016
This is my favorite scent ever. Smells so good and so nice like, wow! I'm planning on buying the bottle when I have a lil extra money for sure! Most def worth a try!
11/23/2016
The cucumber is definitely a first note, but quickly falls behind the deeper sandalwood base notes. After a long day at work it stays present. It ends as a smooth and complex mixture of Amber, cedar and lavender.
11/22/2016
I wanted to smell like a book. but now I smell like a cucumber.
11/19/2016
No. Why is this called book? The name makes me think of libraries... wood, leather, musky odors. Instead, this smells just like a cucumber, and not just a regular cucumber, but a cucumber that sat at the back of the fridge for too long and has started to ferment... so it smells like cucumber soda pop. If that's your thing, go for it. But beware - the scent lasts all of 30 minutes, which, for me was a blessing since I did not like the scent.
11/19/2016
I didn't like this one at all. It smelled to grassy for me!
11/19/2016
I wanted to love this. I love fall scents and unisex colognes, and old books... but unfortunately this smells exactly like cucumber melon to me... which doesn't remind me of books or the fall in the least. And I'm just not a big cucumber smell fan.
11/18/2016
This one was not for me. I took a chance with the cologne of the month. For me it smelled a little to strong to wear in the office, and a little to strong to wear on a date. I will be giving the November and December cologne of the month a try.
11/18/2016
Surprised at the number of negative reviews for Book. I liked this one so much that I actually bought a non-subscription one from Scent Bird. Great for the colder times of the year. Strong and woodsy. I do agree with some reviews that it does not last too long throughout the day; however, wear it for the moment that you want to be noticed. Aside from the Burberry Brit Rhythm, my girl gets off just from smelling Book!
11/17/2016
I have yet to smell a cologne like it. I agree that it does smell like an old book but by that I mean old and musty but interesting as well. A lot of people have been intrigued by it but more in a "you smell kinda good kinda strange" way than outright compliment. I would recommend one spray for work. It won't smell much but too much of this scent isn't a good thing. Also if we're being honest I think this is definitely not a good scent for a woman.
11/16/2016
Not for me, way to woodsy for me. It will get your dizzy for sure.
11/16/2016
Warning: not a date night cologne. This scent isnt a terrible scent per se but its definitely not food. I wouldnt wear it again after im done with this sample. The opening of it smelled like catholic church incense mixed with rancid cucumber which was horrible but it then settled down into the smell they named the cologne after...an old book bit smoky.
11/13/2016
It smells like cucumber and dill, which unfortunately does not evoke a book at all. I like the scent, but it makes me sneeze so I won't be wearing it.
11/13/2016
I like the scent, a classic scent with lots of woody under tones. A great scent to go with a formal event or business meeting.
11/12/2016
I wanted to like it, but it smells very feminine to me, not what I was hoping for.
11/12/2016
Very strong scent at first, then wears off quickly. I would definitely say more a men's scent, I usually tend to gear towards men's, but this was a little too much woodsy smell. Not horrible but not excellent.
11/12/2016
I am disappointed in the Scentbird experience. I ordered over a month ago. Nothing was shiped so I sent an email. Finally someone replied that they did not have my house address, only my street name so that is why it did not ship???? OK, maybe I screwed up but I gave them the benefit of the doubt (They sure were able to bill my credit card without the street address ????). I gave them the house number they were missing. Later received an email that I would be getting the cologne of the month in another 7-10 business days. Whatever.....I waited a month and I love the concept of getting a different cologne every month. A week has gone by and I get this email this morning; It's "Show and Smell" Time! Share your experience with the Scentbird community. It will give you better recommendations and help other WOMEN to decide if they want to try it or skip it I am pissed at this point. I am a MALE, not a female and have not received ANYTHING (Perfume or cologne). I email them and give them this information in a polite way...........Nothing in return. Not happy at this point. Tomorrow I will figure out how to cancel the whole thing. Kinda of bummed.......Only certain colognes have worked well with my body chemistry. Was looking forward to Finding some different ones that would. Ive been wearing the same 2 colognes for the last 2 years and they are pretty expensive. Oh well..........Sorry for the rant, I NEVER do this but didn't want others to get duked out of their money.
11/12/2016
I am disappointed in the Scentbird experience. I ordered over a month ago. Nothing was shiped so I sent an email. Finally someone replied that they did not have my house address, only my street name so that is why it did not ship???? OK, maybe I screwed up but I gave them the benefit of the doubt (They sure were able to bill my credit card without the street address). I gave them the house number they were missing. Later received an email that I would be getting the cologne of the month in another 7-10 business days. Whatever.....I waited a month and like the concept of getting a different cologne every month. A week has gone by and I get this email this morning; It's "Show and Smell" Time! Share your experience with the Scentbird community. It will give you better recommendations and help other WOMEN to decide if they want to try it or skip it I am pissed at this point. I am a male, not a female and have not received ANYTHING (Perfume or cologne). I email them and give them this information in a polite way...........Nothing in return. Not happy at this point. Tomorrow I will figure out how to cancel the whole thing. Kinda of bummed.......Only certain colognes have worked well with my body chemistry. Was looking forward to Finding some different ones that would. Ive been wearing the same 2 colognes for the last 2 years and they are pretty expensive. Oh well..........Sorry for the rant, I NEVER do this but didn't want others to get duked out of their money. Image: https://gallery.mailchimp.com/c6e5999ccc9ea1d9e42d38153/images/f9cef0c9-f29b-457e-a5f3-c857fe407347.jpg Image: https://gallery.mailchimp.com/c6e5999ccc9ea1d9e42d38153/images/e323d620-e772-4920-b3d5-990d254db955.jpg Image: https://gallery.mailchimp.com/c6e5999ccc9ea1d9e42d38153/images/f6750ead-3bc1-47b6-b65a-90b68a057098.jpg Image: https://gallery.mailchimp.com/c6e5999ccc9ea1d9e42d38153/images/0a0fab63-d782-4f0f-a1aa-c4b3e018f309.jpg Image: https://gallery.mailchimp.com/c6e5999ccc9ea1d9e42d38153/images/bb862473-100b-461a-97dc-740463071819.jpg Image: https://gallery.mailchimp.com/c6e5999ccc9ea1d9e42d38153/images/6cae5450-d4a5-445a-8f7f-c262e6cbf27a.jpg Refer friends and get free cologne! Enter Here Sent with ❤ from Scentbird, Inc. 10 West 33 st #1030, New York NY, 10001 Unsubscribe · Privacy Policy · Terms and Conditions
11/11/2016
I think it was not fruity or flowery at all. I enjoy it but the scent wore off too soon for me. I had to spray a bunch in order to keep the scent on.
11/11/2016
I really did not like this one at all.. way too flowery and girly for a guy.. not my thing AT ALL!!
11/11/2016
Definitely an acquired smell, not for me.
11/11/2016
I really enjoyed this smell. I generally don't like fruity, flowery. This smell seems more masculine (maybe all woody scents are associated with masculine in my head), less girly. I have received lots of compliments.
11/11/2016
For me, I found it too smoky.
11/11/2016
At first good but you wear everyday you going throwout
11/11/2016
I really did not like it
11/11/2016
I didn't like it.
11/11/2016
Great. Love the smell.
11/10/2016
This cologne smells so bad that my girlfriend broke up with me. 0/10
11/10/2016
This scent grew on me because the top note is so much stronger than I like, so fair warning the first spray is STRONG!!!! But then it softens in to a really elegant but distinguished feminine scent that lasts for more than 14 hours, and garners quite a few compliments. Nice surprise!!
11/08/2016
This was way too strong of a scent for me, very strong scents of wood and just reminded me of a campfire and not luxurious at all.
11/08/2016
It's a scent that's different and it takes time to get used it. But I love it. It's unique scent that's very enjoyable.
11/08/2016
I like the scent okay. But the bottle arrived defective. Wouldn't spray. So i have to take it apart each time and dab a little on my skin. I hope this doesn't happen again in November. :(
11/08/2016
Strong woody smell
11/08/2016
It's not a terrible scent. I was expecting something a litter more woody, but it has an earthy scent to it. It also has a peppery spicy undertone that kind of threw me off. I don't hate it, but it's not my favorite. It will not be something that I go to everyday; it is a bit too much for my personal taste. It is more of a special occasion scent.
11/07/2016
This cologne is a mix of cucumbers and a wood scent, but all that shows through is the cucumber. The scent doesn't get a "wow" reaction of any of the ladies I've had smell it. It starts off strong and overbearing and over time fades into a pleasant "just out of the shower" kind of smell. I wouldn't recommend it to anyone unfortunately. I think a cologne should be appealing and cause a positive reaction, I never received that kind of reaction from this product.
11/07/2016
I loved this. Such a unique fragrance. My wife loved it and that's a huge plus!
11/07/2016
This scent was very nice as a scent in itself, but for me, it was too cucumber melon. It's nice for a sort of neutral scent, strong but not too overbearing if you like it. I had to wash it off half way through my day because for me, it was too much; it seems like more of a candle scent than a scent for the body. Like a cucumber musk.
11/07/2016
Honestly it smells a little like an incense. It isn't a bad smell but it definitely is one you would have to get used to.
11/07/2016
Smells Kindah Alright
11/07/2016
It's a good guy scent, not to powerful but there. Smells of wood,leather,and a hint of vanilla. I like it.
11/07/2016
Can be a little heavy but it does seem to last.
11/07/2016
i have yet to receive my package... :( really disappointing.
11/06/2016
It's a great smell but not for me. I'm not a fan of the pine small
11/06/2016
Smells really good!
11/05/2016
To me it smells like pickles on me, and my daughter says it smells like hamster bedding. Since i dont wanna smell like either of them ,id say i dont like this one on me.
11/05/2016
Not good for me but great for my hubby. Too masculine and I even like most colognes like Atelier.
11/05/2016
The scent is very sweet and spicy. I would say that it is an excellent holiday scent.
11/05/2016
I really dig this scent. It's top notes are a bit quirky and it settles into such a nice earthy, complex fragrance. I feel like I'm sitting in an old library full of antique books and a warm fire. Perfect for these upcoming colder months.
11/05/2016
I didn't like it. It was to musky for me. Smell like old people
11/04/2016
I did not like it. It had a very powerful woodsy smell in the beginning and it was a bit harsh. It mellowed out after half an hour and was much better, but not worth the trouble.
11/04/2016
Very citrusy, but light.
11/04/2016
Smells like an old book that was kept in a cedar chest. It goes on strong but smells sweeter by end of day. My girlfriend is not a fan.
11/04/2016
Very earthy. Not the clean smell I was looking for.
11/04/2016
It was ok... very strong
11/04/2016
It really does remind me of books! I just wish the scent lasted longer.
11/04/2016
Would have given 5 stars had the scent lasted longer but I loved the scent itself! Very enjoyable sage like smell.
11/04/2016
Pretty good scent. I wish it would last longer by mid day you can't smell the cologne anymore.
11/04/2016
Way too strong
11/04/2016
Personally did not care for this scent.
11/04/2016
It has a Suttle forest sence to it, wonderfull but elegant
11/04/2016
Really does smell like a book! Starts off fresh with the cucumber and then dries down to a woody scent. I can see this fragrance best to layer with.
11/04/2016
Did not like it at all. Smell to woodsy and like Pinetree. Not my kinda cologne.
11/04/2016
The smell is a robust scent of wood with a faint clean professional backwash.
11/04/2016
Great fragrance
11/04/2016
Not good at all
11/04/2016
It was alright but not great.
11/04/2016
I can see how some people may like this. I was very excited for the scent based on the description, however all I can smell is the cedar. And not like a warm good cedar chest. More like cedar chips/hamster cage.
11/04/2016
It's nothing special but it's not bad either. Not something, that I would recommend.
11/04/2016
it smelled like I was covered in rotting moss to be honest
11/03/2016
Not a big fan of this scent. It's such a subjective thing, but it just didn't "agree" with me. Gave the sample to a friend's son, who really liked it.
11/03/2016
Very unhappy with the fragrance, smells very much like a citrus herb lemon scent. More suitable for a living room not a person
11/03/2016
I really liked it. Worked well for me. Not the longest lasting but I would consider buying a full bottle
11/03/2016
Not really for me has just a weird smell
11/03/2016
a unique blend of spice and freshness. I liked it
11/03/2016
It's ok but not for me.
11/03/2016
Not my fave. Especially upon first application. Actually smells better about 10 minutes after you've applied it. Definitely not one I'd wear daily or even monthly. More of a "switch it up" fragrance. The strong cucumber at the onset of application is especially off putting.
11/03/2016
It's not my favorite it can become sour over time with my body chemistry.
11/03/2016
This one is not my favorite. I think it smells a little too generic, and it didn't mesh well with my body chemistry.
11/03/2016
Not a fan at all! Wife didn't like it either which is what really matters!
11/03/2016
It's a little woodsy and musty for me.
11/03/2016
a bit musty for my taste...
11/03/2016
Fake, not long-lasting, no substance, stay away!
11/03/2016
Not a fan - reminds me of pickles. Had to stop wearing it after a few days.
11/03/2016
It's was alright.. kind of smelt like pot to me
11/03/2016
Excellent!! Definitely would reccomend.
11/03/2016
Smelt too much like something an older man would wear
11/03/2016
This scent was absolutely horrible.
11/03/2016
HATE IT. They took Pine Sol and mixed it with sum random cologne.
11/02/2016
Not sure how to describe it but it isn't for me.
11/02/2016
Simply, Smells like I been in farm of herbs That's all, coz nothing special could be even mentioned
11/02/2016
Smells like a book. Lmao
11/02/2016
Good smell Not my favorite.
11/02/2016
I normally never write reviews about my purchases but on this one I feel obligated. Before I review the frangrance I need to warn people that if you create an account and add fragrances to your queue, most likely you won't receive what you request. I created a line up of four fragrances and received one that I asked for (the first one). Now I've received this one which I didn't pick and have come to find out my queue has been deleted. Oh well, I guess they ran out of the ones I wanted, but they should have at least notified me before they randomly selected for me. If this is how it's going to be I'm going to cancel my subscription. Now on to the review of the fragrance I recieved. It called Book by Commodity. This has got to be the worst cologne I've ever smelled! When I first tested it, I did pick up a familiar earthy musty scent but couldn't quite put my finger on it. I figured it was just different and figured okay, I'll just wear it for a day to try it out. Let me tell you...this has got to be one of the longest days ever! I walked around embarassed to even stand next to people it smelled so bad. I couldn't wait to get home and wash this stuff off. I was so anxious to read other people's reviews to see what others had to say about it and one person hit the nail right on the head, solving the mystery odor I couldn't figure out. THIS STUFF SMELLS LIKE STRAIGHT UP DILL OIL! No thanks! Why would I want to smell like a pickle? I rate this a 1 only because it won't let you give it a zero.
11/02/2016
This was awful!
11/02/2016
An alright smell good for fall and winter. Not something to wear daily.
11/02/2016
No way not a good one at all ..
11/02/2016
Very rarely do I really hate a scent but I thought this was horrible. I actually washed it off because I hated it so much. I am not sure what it was I didn't like but it did not mix well for me.😰😰😰
11/02/2016
This was aweful. I used it once, and I hated it. I've tried to give it away to 9 different people and they have all hated it as well. I would definitely skip this one if I were you.
11/02/2016
This is the best fragrance by far. It is what I will smell like everyday i'my on this earth. Love, love, love it!
11/02/2016
I love this one!
11/02/2016
I was hoping for the best, but this Book doesn't have a happy ending. Most likely getting it's name from the smell you get after a flood at the local library. I'm sure it's fine for some folks, but this one just hit me the wrong way..... also, it has a VERY short shelf life on my skin....Nope, this Book is going back to the library.
11/02/2016
The below review was rated incorrect. The site will give all scents a 5 heart. Mine is actually 0. Scent was awful. As you can see most others feel the same.
11/02/2016
I personally rate this scent as a 0. I thought the scent to be too harsh. I like a scent to smell fresh, like just coming out of the shower. I disposed of it, and just used this a learning experience.
11/02/2016
Good scent. Great for fall or winter.
11/02/2016
Did not like it. At all. That is the beauty of ScentBird though! I don't have to like all of them. Thanks guys!
11/02/2016
Really enjoy this scent. More than likely to purchase a full size bottle
11/02/2016
Book is wonderful. It really smells like a book and it's not a bad thing. It's really fresh and subtle. Hours later it's still around but, soft and welcomed.
11/02/2016
Got this by accident. My queue was apparently empty. It smells like straight patchouli. Not a very nice scent. Very strong scent but not pleasant
11/02/2016
My type of scent for cooler weather. Love it!!
11/02/2016
Very different than what I usually wear but in a good way. It is a very woodsy, herbal sent. The top notes remind me of dill and as it settles it becomes more of a vetiver, leather, slight musk smell. It's quite interesting. I would try it again, but not sure I would buy an entire bottle. Give it a try!
11/02/2016
I like the smell, but it's almost a little too feminine for me and doesn't last very long.
11/02/2016
Its was too strong for me
11/02/2016
Not the best smelling one
11/02/2016
It's descent. I think the scent dies down too soon. I tend to like the ones that linger awhile longer on your body!!!
11/02/2016
Not into woodsey scents
11/02/2016
Very fresh cologne.
11/02/2016
Smelled too much like melon flavor on me. No thanks.
11/02/2016
smells like pickels/ too much dill smell, not for me
11/02/2016
love it! definitely think this can be worn by either men or women. reminds me of one of Le Labo scents!
11/02/2016
Nice smells good
11/02/2016
It was an ok smell, didn't too much care for it.
11/02/2016
Ehhh ok by far not what I expected
11/02/2016
As a librarian I really wanted to like this. However instead of "spicy cucumbers", I get a strong smell of pickles upon spray that really turns me off it.
11/02/2016
I didnt like it, it felt too strong I like fresh scents and it smelled more like it was done for women.
11/02/2016
Definitely did not like, to feminine for me and did not like the aroma it put off
11/02/2016
Never received it
11/02/2016
I didn't like it at all
11/02/2016
One of my favorites
11/02/2016
I love the musky woodsy scent of this perfume
11/02/2016
I really love this scent. My husband and I each got it this month and it smells different on each of us. Even though I love it, I can easily see how this is not a scent for everyone. It reminds me of a library with rich leather books. Very spicy with warm undertones.
11/02/2016
I never received the cologne, though i did request it. Sent an email asking why it was never received and never got a response.
11/02/2016
I dig how this scents lingers and gives you different notes as you move through the day
11/02/2016
Great scents for cheap
11/01/2016
I love undertone it's very mossy little bit sweet woody smell love it. But I don't like cucumber smell with pine smell. I think it doesn't go together to me. When I spray at the first time make me sick but I love after smell pine , mossy, woody smell little bit sweet .
11/01/2016
OK...I normally wear and prefer sweeter maybe more feminine smelling colognes like BVLGARI AQVA.....COMMODITY BOOK is not sweet, nor is it feminine. It's earthy, woodsy, masculine. It has many many layers to it. I like it. But for me it's more of a serious scent. It's not "light and fun" like Burberry Brit.....Or one of those sweeter scents. BOOK is complex and more mature - but smells great.
11/01/2016
Love this! It's a very different fragrance, kind of dark and mysterious. I got a lot of compliments on it, and my husband loves it!!
11/01/2016
Cucumber top note with dark, mossy undertones. I hated it at first but it's so intriguing that it's grown to be one of my favorites. Very complex.
11/01/2016
Really enjoyed this
11/01/2016
LOVE this. It seriously smells like a rare book store. The ONLY problem with it is that it is so strong. My husband won't kiss me after I put it on because he says he can taste it. Other than that, it's lovely.
11/01/2016
Odd, but beautiful in a world of pure imagination...Perfect for ME!!!!!!!!
11/01/2016
I like the concept and enjoyed the fougere mixed with a fantasy musty antique note but longevity was weak. Projection and sillage also were disappointing.
11/01/2016
Wasn't my smell.
11/01/2016
Woody smell. Pretty strong
11/01/2016
Way too strong. My wife said I smelled like an old man.
11/01/2016
My wife said I smelled like an old man.
11/01/2016
I really love this scent! It's so complex and has unexpected notes. It's woodsy with a little sweetness and a touch of the crisp. It was surprising at first but after I wore it a few times I fell in love with it. It seems it's perfect for my body chemistry.
11/01/2016
This was a huge disappointment....... I had to take two showers to get this stuff off my arms and neck..... Rarely, have I hated a fragrance so.............
11/01/2016
I'm a huge fan of Le Labo's Santal 26 and this reminded me of that! A very warm, woodsy scent.
11/01/2016
Love the scent once it fades. At first it's a little much, but overall pleased with the experience.
11/01/2016
This scent is super-duper woodsy. When I have it on, I feel like I've got a garland of juniper around my neck. Upon application, it almost makes your eyes water but becomes much more pleasant as it fades. I've learned to put it on a few hours before a date so as to not overpower her with its woodland blast (a much more suitable name). Overall, not terrible, but not one I would buy.
11/01/2016
expensive smell. classy
11/01/2016
at first it wasnt my type of smell but i love it now!! Great for the fall
11/01/2016
I love how subtle and spicy this fragrance is! It's the PERFECT unisex fragrance.
11/01/2016
Love the smell of this and so does the wife!