Commodity
Bergamot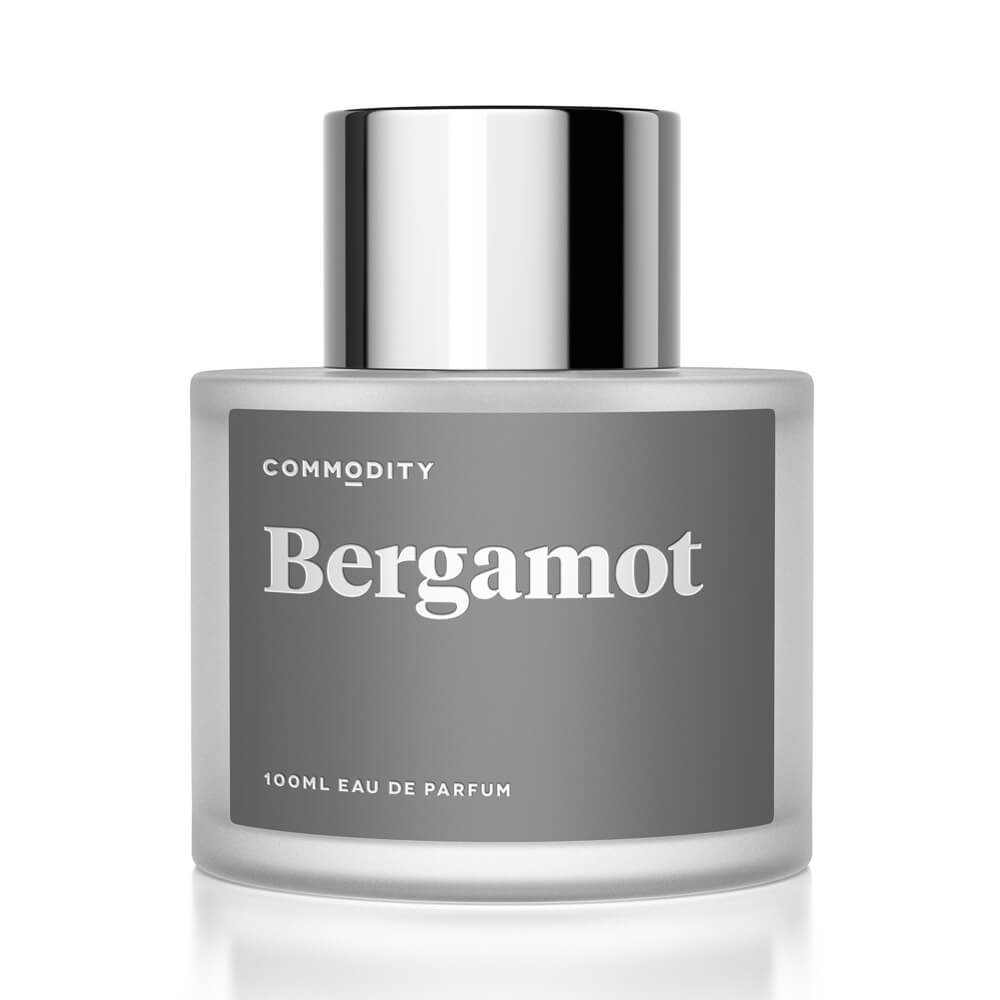 Get a 30-day supply of Bergamot
for
$
14.95
Notify me once this scent is available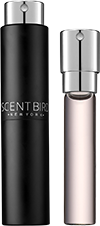 0.27 oz subscription

0.27 oz a la carte
Share and earn free perfume
Notes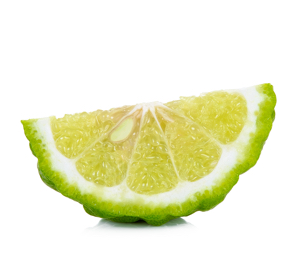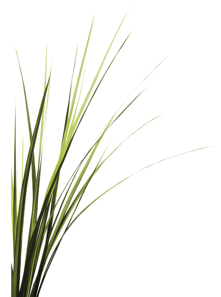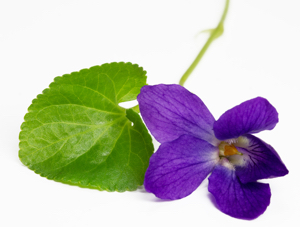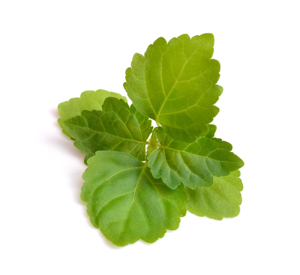 Description
Bergamot is a cool green pick-me-up of a perfume. Tart clementine and mandarin rest upon a downy pillow of jasmine and chilled geranium. Vetiver and patchouli turn the bright green a shade darker to create what perfumer Stephen Nilsen calls, "a refreshing tonic that awakens the soul."
You may also like
Bergamot description
Is there any better pick-me-up in perfume than the bitter citrus of bergamot? It's ideal for reviving the senses in the late afternoon, when the warmth of the sun or a delicious meal is making you drowsy.
Commodity Good's Bergamot is both bitter and cool, with zesty green top notes of clementine and green mandarin, as well as bergamot.
This tart opening trio of bright citrus lowers itself down into an overstuffed pillow of sweet jasmine and chilled geranium, and it feels like the 500-thread count sheets on a five-star hotel's bed– crisp, clean, and silky.
The vetiver and patchouli in the base complement the green, stemmy mandarin from the top notes well, like a patch of well-tended soil that offers up its own herbal tones as the citrus trees grow.
Perfumer Stephen Nilsen wanted this perfume to fee like "a refreshing tonic that awakens the soul," and this perfume will awaken it refreshed and ready to greet the day again.
Read more
Bergamot by Commodity Reviews
08/23/2017
It was really strong
08/23/2017
I was very excited to join Scentbird on the advice of a friend. I like the Bergamot fragrance, it is fresh, clean and spicy but due to my dry skin the scent does not last on me. I might have preferred to have been able to select my first scent. I am looking forward to the next shipment for September.
08/23/2017
This was my first scentbird fragrance. I was very happy with it! I have been wearing it to work everyday. It has a very citrusy / clean smell to it. Starts out kind of strong but fades. I would buy a bottle and recommend!
08/23/2017
It was not my favorite. It was a little stronger than expected but I still lived the scent. Was definitely citrusy smelling. I still wear but I'm more of a sweet flower scent kind of girl. But I still would recommend it to others.
08/23/2017
My first Scentbird..nice, however, a little stronger than I am used to wearing.
08/23/2017
Absolutely love this sent
08/23/2017
I wouldn't say that I like manly scents, but I do enjoy a strong scent. This is definitely that. A lot of people have said that it fades quickly but I think it is more so that I became nose blind. My daughter smelled it 2 hrs after I put it on. I work out a lot and am often sweaty (gross) and this became more manly the more I sweat. SO theres that. Other than that it is a great scent that I wouldn't mind snuggling up to.
08/23/2017
very manly and musky. Did not like at all.
08/23/2017
Fresh citrusy smell...I wish the smell lasted longer
08/22/2017
Excellent, smells very manly
08/22/2017
I like it, it's a soft smell. Like baby powder.
08/22/2017
This perfume smells so pretty, it is very citrus and almost woody notes.
08/22/2017
This smells more manly to me. Stayed very well on my skin though!
08/22/2017
Like the scent, I wish it lasted longer
08/22/2017
Just came today and my first impression is that it smelled very citrus. It has a very refreshing smell and it is a nice scent but it's not my favorite. It's just not style
08/22/2017
It smelled nice, but it was very linear... which is not a bad thing if that's what you're looking for, yes I'm aware it says bergamot. But longevity is pretty poor, it's a skin scent by the 30 minute mark.
08/22/2017
I really enjoyed this one. It is just my style and fragrance! It's only my first order and I'm hooked
08/22/2017
It smells good. A people pleaser.. Just don't expect anything special or groundbreaking. It smells alot like Aqua Di Gio.
08/22/2017
This is not my style at all. I do not like this. It's too manly it has like underscents of dirt and mold to me. Definitely not my favorite
08/22/2017
I am very hard to please on scents. Don't like powerful and overbearing. This is soft. I love love love it.
08/22/2017
First fragrance as a subscriber and I did not like. Too manly. Strong at first then fades quickly, which was good being I don't like it anyway. Hope next time I get fragrance for women only.
08/22/2017
This is so amazing and long lasting. I love it
08/22/2017
It smells good to me and I've gotten alot of good compliments about the smell the only thing is it does not last long at all i mean after like 30 minutes u barley smell anything but other then that i liked it just waiting to try other ones
08/22/2017
Did not care for this one at all
08/22/2017
reminded me of ckone. did not like
08/22/2017
I did not like. Reminded me of CKone....
08/22/2017
I really like this one!!! Clean and fresh almost masculine.. but not too much that you feel weird about wearing it. Unique.. Not sure I would buy a big bottle.. but I like this for a change.
08/22/2017
I love the scent it's not overwhelming!!!
08/22/2017
Smells pretty good. For a man. My son loves it.
08/21/2017
I loved this scent. Spicy and soft and the same time. I love patchouli and Bergamot. This scent softens the longer you have it on. I would buy a bottle of this stuff!
08/21/2017
Not for me. Kind of a cross between bug spray and men's aerosol deodorant.
08/21/2017
Did not like..
08/21/2017
Did not like it. Kinda smells like organic big spray. Wears off quick. Smells like something my grandmother might like.
08/21/2017
I just got this for my Aug scent...Way too strong... i would not buy it later..
08/21/2017
Smells like honest kids organic bug repellent, did not like at all
08/20/2017
The scent is fantastic. Love it! Fresh and revitalizing, perfect for summer. The main note: tangerine
08/20/2017
Love this scent!
08/19/2017
Love this scent this will be one of my new favorites
08/19/2017
Loved, loved, loved this scent! It was a beautiful, clean scent while also being sexy. Certain perfumes trigger migraines for me, but not this one...I was pleasantly surprised! This scent may not be for everyone. I really enjoyed CK One while I was in college and this reminds me of that, in that it is not super feminine and straddles the border of a unisex fragrance. With that being said, after wearing it for several days, I feel it is more feminine than masculine. I adore it!!
08/19/2017
Maybe it's because this perfume is for men and women, but it does not smell good at all. Even my husband didn't like the fragrance. I'm very disappointed considering it was my first fragrance. I'm hoping next months will be better. If not I guess this was an epic fail.
08/19/2017
Did not like this at all. First perfume that I have just let them ship to me based on other things I liked, and it is horrible! Reminds me of something my elderly Aunt would wear. Ick!
08/19/2017
Smell clean. I suffer from allergies and I did not have a problem with this perfume. I also had received lots of complements.
08/18/2017
Love this scent!! It is very similar to what my husband wears!! Can't get enough!!
08/18/2017
Absolutely a fresh scent. While on my tropical vacation numerous compliments!!! Two thumbs up!!!
08/18/2017
Definitely disappointed with this perfume. It is crazy strong and gave me an instant headache.
08/18/2017
i loved the sent but the price to buy full bottle is to prices but love the sent
08/18/2017
Not what I like. More into soft scent flower
08/18/2017
Too masculine.. wasn't as fruity or vibrant as I would have lied.
08/18/2017
Smells citrusy and clean, but it's definitely what I would imagine is more masculine scented, even though it's unisex.
08/18/2017
Smells good and fresh
08/18/2017
Love this fragrance! It's a very nice balance between masculine/feminine. My bf loves it also!
08/17/2017
This scent was not for me. It was too much of a masculine scent and not very feminine. It also gave me a headache but luckily the scent doesn't linger and washes off easily.
08/17/2017
This scent was overpowering and I would not call it unisex. I think that it smelled more masculine. I also think that it was too strong of a scent to be worn easily, even by a man. I had a headache at the end of the day from the spritz that I put on myself.
08/16/2017
Im not sure how this got in my queue, should not be in the cologne section. It Is a very bright and clean scent with notes of fruit. It smells good, but I dont think its really intended for men. I would not recommend this guys.
08/16/2017
Loved the scent in the package but once I sprayed it on the perfume was just too strong. Gave me somewhat of a headache.
08/16/2017
I really loved the smell of this perfume from the very first spray. It didn't have to sit to get better. It really made my senses awaken and it will be a scent that I will purchase. Thank you Scent bird!
08/15/2017
It's so fun that review a new scent every month. I like have several scents on hand to switch out everyday.
08/15/2017
Not my favorite smell-
08/15/2017
This was my first sample from Scentbird. It has a nice smell, rather citrusy and clean. It was a pretty good first sample. This would not be a cologne that I would be buying in the full size bottle. Having said that, it was a nice change of pace.
08/14/2017
I didn't like the scent. It was somewhat overpowering. I washed it off immediately.
08/14/2017
Initial spray seems very promising very fresh blast of bergamot and them tapers off sharply on my skin in 20 minutes, becoming a faint skin scent. 5 hours later... non existent. Like it never happened. 2 hearts for the 20 minutes.
08/14/2017
I enjoyed this scent, I gave it a 3 because it's not my first choice maybe 2nd or 3rd. But it still smells great and I would still wear it.
08/13/2017
I really like this it's a very fresh scent, I love the citrus notes. My only copmlaint is it seems to wear off quickly.
08/13/2017
I didn't like it at all. Went straight to the shower and washed it off. It's heavy and nauseating
08/13/2017
I did NOT like it at ALL. PATCHOULI gives me a MIGRAINE
08/12/2017
Strong orange zest at the start which fades to bergamot and jasmine. Super in love with this! It's not too much for everyday wear, but still interesting and not as cutesy as more casual fragrances.
08/12/2017
It's not bad by any means I just don't lovey floral smells and this is certainly floral 😬
08/12/2017
Great spicy fragrance.
08/10/2017
I love this perfume, great citrus scent not to heavy but just right.
08/10/2017
Scent is hella tubular.
08/09/2017
Smells sweetly but doesn't last very long... it's a good first sent bird , I was expecting something else but this is a pretty decent sent
08/09/2017
Pros - I absolutely love the scent. It's citrus-y, but does not bite, the bergamont makes this scent earthy. It has minimal sillage so is great for wearing in the office. Cons- It does not last long. It is gone after an hour.
08/09/2017
Is nice, does not last. Would have been disappointed if purchased full size.
08/09/2017
Love the smell but dont last long
08/09/2017
Very unisex. I questioned my husband if it was too manly. He said no, but it's just so borderline. Very fresh and mildly musky. Doesnt last very long. I didnt notice it after about 2 hours, so you would definitely have to reapply a lot.
08/08/2017
Smells really good, but does not last 30 mins.
08/07/2017
I absolutely love the smell of Bergamot, but this perfume lasts maybe an hour on my skin. I would have given this smell 5 but since it doesn't last, it loses points.
08/07/2017
liked this sent but did not stay with me throughout the day.
08/07/2017
This was not for me. The citrus notes were not there for me. I am not sure if it's my chemistry, but this perfume smelled too mature for me, Nothing against older women but it smells like something my grandmother would wear.
08/06/2017
This is a wonderful fragrance for both males and females. This event is not overtly remind so it makes a great fresh cologne for the daytime. The citrus mixed with the better makes it feel very fresh and clean.
08/06/2017
I love it! Soft and refreshing 💕
08/05/2017
My first impression of this scent was it had a masculine tone, very strong; however, after an hour of settling, it was pleasant. A little less floral than I expected and musky. Sadly, this one is not a keeper for me.
08/05/2017
I wasn't too sure about it at first but it has really grown on me and I love it!
08/05/2017
This seemed okay right at first (light and fruity) and then there came a musty smell, like either the opium perfume in the 70's or just a bunch of moth balls. Yuck! There's a waste of $15
08/04/2017
Don't know why this was in the cologne section, should of just been with the perfumes. It is strong so you only need 2 to 3 sprays to last you through the entire day. Has a fruity kind of sweet smell to it, it's not a bad smell just not for me.
08/04/2017
I Loooove my new perfume ❤️ It's my first one and it smells amazing!! You guys definitely have your quiz right! I will be a loyal customer now. Totally recommend scentbird and this scent.
08/04/2017
This was my first one, and it smells amazing.
08/03/2017
This was my first Scentbird fragrance and Imuat say I am enjoying Bergamot. The scent is clean, refreshing, although not overpowering it lasts a long time. If you prefer light, with a hint of citrus, this is it!
08/03/2017
Love Love Love this perfume! It's fresh and light, perfect for summer. I so excited to get next fragrance, so HAPPY I joined Scentbird. Seems like everyone I find a fragrance I really love it get discontinued. This is the perfect way to really try out new fragrances until I find the perfect one.
08/03/2017
This was my first shipment. I loved everything from the packaging to the fragrance itself. The little case is simply adorable! This perfume is very subtle, if you prefer loud strong scents, this may not be for you. I love it and the best part is, it lasts all day!!
08/03/2017
So fresh. It's such a beautiful fragrance that really melts quickly into your own personal fragrance. It's not to heavy at all. Very light and organic smelling.
08/02/2017
It smells manly not like real bergamot at all.
08/01/2017
The sprayer broke after 4 sprays. 🤔 The smell is strong, definitely long lasting. But I don't know why this fragrance reminds me something my grandma would utilize.
07/31/2017
Just joined and had my daughter join also. Bergamot did not impress me straight out of the packaging. BUT, that's why I joined! It's different from what I normally would wear. I am going to give it a few days. It's sort of an incense like smell. Not overpowering and lasts though. Love being able to try new scents!
07/30/2017
First perfume, not crazy about it. Smells to manly.
07/30/2017
I thought it smelled great! It's definitely a unisex smell....at times I'd catch a whiff and I was looking for a hot guy to walk by. This was my first Scentbird purchase and I'm glad I did!
07/30/2017
I ABSOLUTELY LOVED IT!!!! IT WAS SUTLE BUT LAST!!! NOT THE TYPE THAT SMAKES YOU IN THE FACE!!! ITS AWESOME!!!!! I WANT MORE!!!!!
07/29/2017
It smells AMAZING!
07/29/2017
I absolutely love this soultry sent. Totally hit the spot.
07/28/2017
This was my first fragrance from Scentbird. It's too strong & manly for me. Glad I did the recommendation fragrances to fill my que for future months.
07/27/2017
The shipment came early as expected. I love love love this fragrance its ricj in its smell, stays on you for the whole day evem for the next day you will be smelling it. I love strong perfumes and I will be buying the bigger bottle in this smell.
07/26/2017
So I got my first shipment today and this was my first scent. Not a big fan of it seems like its more for men then women.
07/26/2017
I. Am in. Love. The smell is amazing. And it stays on all day. I'm a chef and even through the heat, the curse words, the angry scowl, I still smell pretty. Like a woman. Super happy with this perfume.
07/25/2017
I wasn't a fan of this fragrance. It smells spicy and heavy. Not my taste.
07/25/2017
It's not bad but it's also not something for me. I may just gift it to someone. It's more manly scent..
07/25/2017
Really nice scent. even though it doesnt last long on my skin its worth a purchase
07/25/2017
Funny story...I sprayed this on my wrist at Sephora while browsing. I had never noticed this brand,nor tried it. It was shall I say happenstance. On the way home,I couldn't stop smelling myself. It dried down to this amazing smell,soft a little powdery,very different from anything I'd used before,but oh so yummy. Imagine my surprise and delight when I got home to my very first scentbird...I couldn't believe it was the same one!! Love it! .
07/24/2017
Smells horrible....very strong
07/24/2017
Wasn't my taste
07/23/2017
Do not like this at all - smells manly
07/22/2017
Not crazy about it but doesn't stink either
07/22/2017
I was so excited about seeing this scent recommended to me that I went to my local mall and got a tester...ummm nope! First off I LOVE BERGAMOT TEA AND THE SMELL MMMmmm. But all I get from this is patchouli. I never liked patchouli but I knew a girl who hid a bottle of it in my glive compartment and it busted, in SUMMER! Ever since I can pick it out of a lineup on someone in another country. I cannot stand it. If this would have been as I had hoped a true bergamot, with maybe sandalwood, citrus (dragonfruit?) And jasmin or honeysuckle I would have been SO IN!
07/20/2017
I love this! It has a rustic strong sent to it. I decided to give it to my fiance because he is outside working all day and it lasts all day i could still smell the cologne when he got home. The citrus stands out when its first sprayed but as it sits the more woodsie it smells. I am pleased with this!
07/20/2017
I was so excited about getting my first perfume, but this absolutely ruined it for me. It reminded me of my grandmother's perfumes, and that's not what I want to smell like. And it was just overpowering. Not good!!
07/19/2017
This perfume does not last; once you spray it on, the scent leaves quickly. Boo
07/19/2017
This was so unexpected, but I really like the scent. Will be purchasing the big bottle. Scentbird is truly an blessing if, I wasn't for their recommendation. I wouldn't never try this one.
07/17/2017
Love love LOVE this scent❤️❤️❤️
07/17/2017
My first scentbird and I love it! Bergamot smells amazing!
07/15/2017
Loved this.just enough!
07/14/2017
I love it, it's a calm, sexy, smooth fragrance!!!!
06/07/2017
I know it is supposed to be unisex, but it pulled very masculine on me. I'm going to have my husband wear it. End notes were not very citrusy on me but powdery.
06/02/2017
This has become the perfume that I wear on a near daily basis. I absolutely love how it smells so clean, not over powering, and it seems to last a while on me. I only ever use one sprtiz because I don't like bathing in perfume. I have layered this with: Commodity Gold - LOVE IT! ; Commodity Rain - LOVE IT! And I have layered it with Tom Ford's Black Orchid - smells wonderful!
06/01/2017
When I received this cologne, I opened it up, smelled it, turned to my mom who was there and asked her to confirm if it smelled bad for a cologne. It is not a good scent and I haven't used it once because I dislike the smell so much. I understand different scents resonate and smell differently on different people but there were many people who also agreed that this cologne did not smell good,
05/31/2017
It's a different Bergamot scent but fresh and I love it!
05/31/2017
This perfume was not as I expected. I thought it would be a warm, spicy, sweetish scent, to go along with their other products. I wasn't as excited about this scent. It does not last long on me at all. I would not purchase this, as I do not like it.
05/22/2017
The Bergamot definitely stands out in this fragrance. It's overall composition however is very masculine and perfect for date night. This is something that could be worn everyday as well though and isn't too overpowering
05/07/2017
A great citrus scent with all day lasting power. People have commented on how great of a scent this is when I wear it. Great daytime scent and/or every-day work day scent to wear to the office.
05/04/2017
Really enjoying this fragrance. The notes are beautiful and not to heavy. Thought this scent is supposed to be unisex, it is too masculine. Warm but still nice for spring. Will likely purchase a full bottle. This has me quite interested in other scents from Commodity.
05/03/2017
Smells glorious! Very woodsy and spicy........a very masculine scent which I adore. Does not last very long though. Wears off fairly quickly.
04/30/2017
I liked it. It's not my every day type of scent. But it's something nice when you dress up.
04/29/2017
Fresh and unique. Probably not for everyone, but I appreciate uncommon scents that not everyone is wearing.
03/06/2017
Loved it!!! But it didn't last very long.
03/05/2017
A very nice scent, but not for me. It was very masculine and heavy. A tiny spritz goes a long way, and I think it would smell much better on a man than a woman.
03/05/2017
I wanted this perfume as my February scent but got M&G dark rum sent to me instead. Not sure if there was a mistake in packaging or shipping? But anyways, a friend of mine got this as hers and it smells so clean and crisp. I hope I get it at some point
03/01/2017
I absolutely love this scent. This is going to become one of my favorites.
02/28/2017
It smells amazing!!!! It's so fresh and clean smelling.