Coach
Coach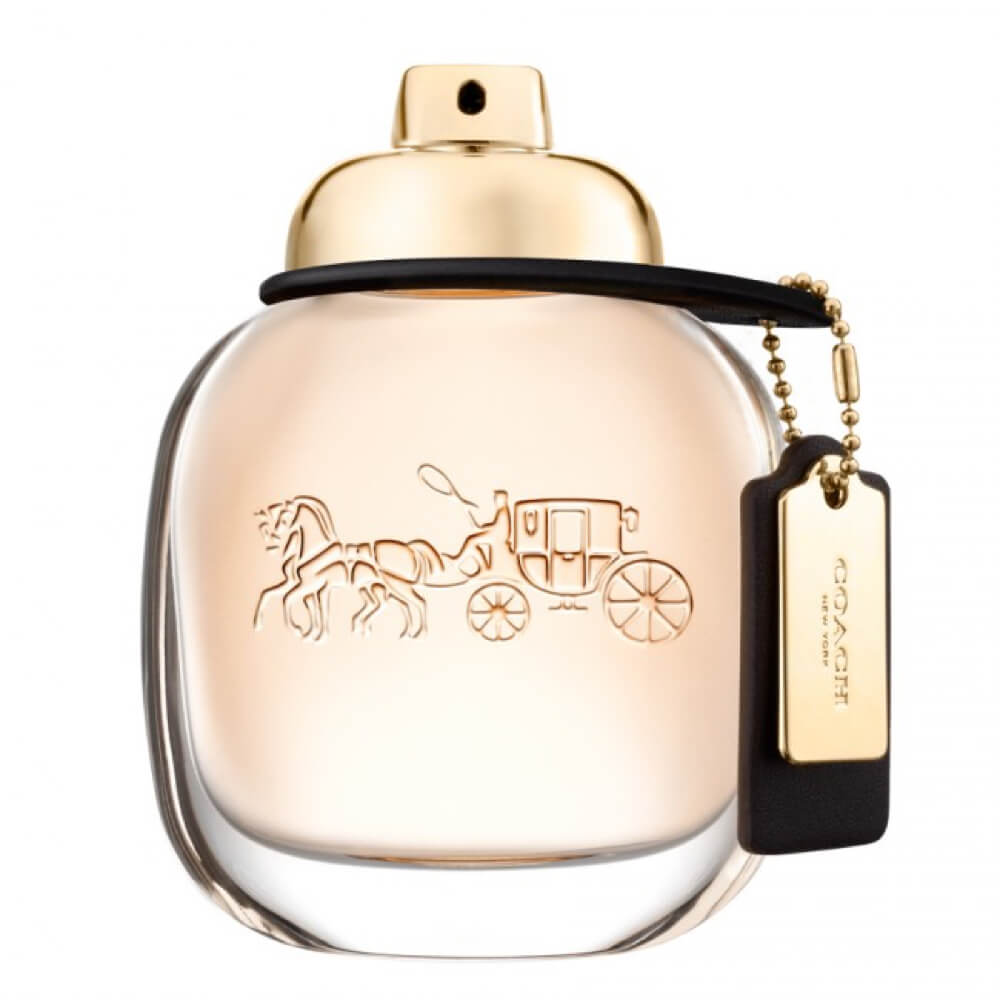 Get a 30-day supply of Coach
for
$
14.95
Notify me once this scent is available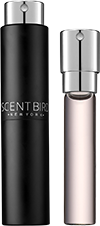 0.27 oz subscription

0.27 oz a la carte
Share and earn free perfume
Notes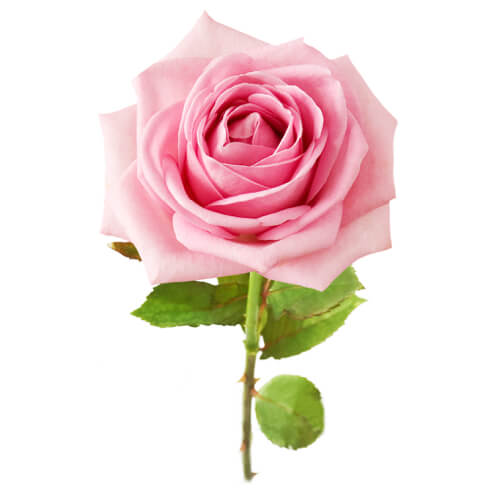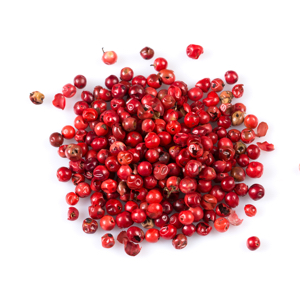 Description
Capturing the energy of downtown NYC, the scent opens with a sparkling raspberry burst that blends with creamy Turkish rose notes. A suede musk drydown lends sensuality and femininity.
You may also like
Coach by Coach Reviews
02/22/2017
I loved this scent. I felt elegant and the scent lasted all day. I would get compliments every time I wore it.
02/21/2017
Beautiful sexy sent, i will definitely reorder it.
02/19/2017
I have smelled this in the store and really liked the scent however mine smelled of old stale perfume. Sprayed it once and will not use it again.
02/07/2017
Initially it has a very powdery opening, but it dries down to have a nice creamy/spicy combination that also has some citrusy undertones in my opinion.
02/07/2017
Nice scent, not overpowering, better than I expected, a repeater!!
02/07/2017
I love this new Coach perfume it's really me flirty sexy and lite.
02/06/2017
Beautiful Scent
02/06/2017
Love this scent! Nice for everyday wear.
02/06/2017
I am a big Coach fan and this perfume smells amazing!!!
02/05/2017
I absolutely love this fragrance! It's more of a fall/winter scent to me. I also find it to be a more mature scent as well.
02/05/2017
Smells amazing
02/05/2017
This is a very strong scent and really doesn't require much. May be a little too much for the office.
02/04/2017
Not really my style
02/04/2017
I've this sent in. Weird way reminds me of miss Dior.
02/04/2017
I have to say I think this is one of my new all time favorite perfumes. It's so elegant smelling. It's a little strong when you first apply, but tones down to a really nice fruity floral almost creamy smelling scent. There's definitely vanilla in there that attributes to the "creaminess" you smell. Such a wonderful scent, lasts all day & lingers so nicely. A really nice date night scent, but really could be worn as an everyday perfume. Either way it smells amazing!
02/04/2017
Didn't work with my body chemistry
02/04/2017
love this scent! one of my favorites so far!
02/04/2017
Clean fresh. Strong at first for me, wears down nicely.
02/04/2017
Love the fresh smell
02/04/2017
Very pretty scent
02/03/2017
Can't find the scenes that I like .
02/03/2017
This smells fresh, I like it.
02/03/2017
I love this perfume! It is just right...not too light and not too much. It's not over powering. My roommate loves the smell. It is a win!
02/03/2017
Love it. -an intense and mature smell
02/03/2017
It does not last long time
02/03/2017
Too strong...smells like an older woman would be wearing it.
02/03/2017
I love this scent!!!!! Classic!!!
02/03/2017
Muy rico, pero no tiene buen fijador
02/03/2017
Beautiful light long lasting scent.
02/03/2017
LOVE! This scent is perfect for anytime and anywhere. I have gotten so many compliments on it.
02/03/2017
Too floral for me
02/03/2017
This scent is wonderful! It's not too strong and lasts hours.
02/03/2017
A VERY light skin scent. It smells lovely right after spraying but is gone instantly. I really can only faintly smell it with my nose to my wrist 30 min later. Very disappointing.
02/03/2017
Love this one. Light and elegant
02/03/2017
My new favorite!
02/03/2017
Love it to the maximum level! Highly recommended 💯👍😍❤️ good thing is the smell last. I worked 16 hrs. 3 times a week, i sprayed it like 2-4 times a day and when i take off my uniform, i can still smell it. My husband loves this smell too, so i will definitely buy a full bottle
02/03/2017
Love this scent!! Feminine, sophisticated, perfect for work or date night.
02/03/2017
Love this scent! Smells very feminine and sexy. I will probably purchase the full size bottle.
02/03/2017
I like this scen very much. It's a very sexy perfume!
02/03/2017
This scen is very nice and sexy. I like it a lot!
02/03/2017
I was very disappointed with this coach scent vs the poppy scent. Totally different and not what I was expecting. I'm sure many love this one but it was to strong and old smelling to me if that makes any sense.
02/03/2017
First time every smelling this perfume. WOW! I have a new favorite. Very classy and sexy at the same time.
02/03/2017
Really light and pretty without being overly sweet!
02/03/2017
Great scent! Very romantic
02/02/2017
Very chic and spunky. This fragrance lasted the entire day, and is light but noticeable.
02/02/2017
Classic timeless , love it!
01/31/2017
Absolutely loved the fragrance ans I am so glad that I got to try it. The scent is subtle yet sweet and it makes you feel so much more feminine.
01/31/2017
Love..love ..love!! Will definitely buy a bottle. ❤❤❤
01/31/2017
I LOVE, LOVE, LOVE this scent!!!
01/31/2017
This is a very sweet smell. For me it was not too sweet though. But the smell did go away pretty fast. :/
01/31/2017
Sweet and feminine, without feeling overly girly. Starts with a burst of raspberry and pear, then settles into a sweet musk. Good longevity. I would recommend this to anyone who likes fruity yet mature fragrances.
01/31/2017
Nice but doest last
01/30/2017
It smells very good. Sweet and floral at the same time but not overpowering. I just love it!
01/29/2017
Love love love it
01/29/2017
didn't receive this one. Received the next one in my que for some reason.
01/28/2017
One of my favorites!
01/27/2017
I hope it's nice
01/26/2017
Nice clean floral scent. Starts as a sparkly fragrance and stays clean through out the day. Wears long as a perfume. Fiancee loves it.
01/26/2017
This is SUPER feminine. If you're not a fan of floraly, very old school femme scent, you won't like this. It smells amazing on the skin, very sexy. My boyfriend can't get enough of it.
01/26/2017
i like this better than the other coach, downside is it doesn't last but overall smells very feminine
01/26/2017
This perfume is simply amazing. Its the right mixture of sexy and flirty. This is the perfect fragrance for a date night. I am so tempted to buy the full size but my perfume tray is currently full to capacity. As soon as I use up one of the perfumes that I already own I will definitely be adding this to the collection.
01/25/2017
Love this scent!!.my best one so far
01/25/2017
i love this perfume so nice.
01/25/2017
Heavenly! Another great one to add to my collection!
01/24/2017
I'm very confused because judging from reviews, I thought this would be amazing. However, it's super strong and overpowering. It reminds me of a perfume my grandmother had many years ago. I hate this was my monthly pick. I've loved most of my others. Oh well, you can't win them all. Better luck next month.
01/23/2017
Another Fav! I will be purchasing this one for sure.
01/23/2017
Smell so good. I love it
01/20/2017
Haven't received this scent yet.
01/18/2017
I really like this scent and i love it
01/12/2017
It's a little strong not sure I like it.
01/11/2017
Love, love, love!! Such a beautiful scent. Smooth, vanilla-based and sophisticated.
01/06/2017
My fave scent that I've received from Scentbird so far. Slightly sweet with a creamy vanilla blend is what I smell. Love it!
01/03/2017
Absolutely in love with this scent !!! I was really skeptical of scentbird to be honest but once I received my first package I'm sold
12/31/2016
I absolutely love this perfume! I will be purchasing the full sized bottle. It's a must have.
12/31/2016
Love this perfume!
12/21/2016
My favorite perfume in the world I had to buy my own, after a co worker of mine wore this. Now I save it for special occasions and recieve complements when wearing it. Its a touch sweet (creamy) balanced perfectly by suede musk. It has good lasting power and fades so perfectly. Seductive. Sexy.