Clinique
Clinique Happy for Men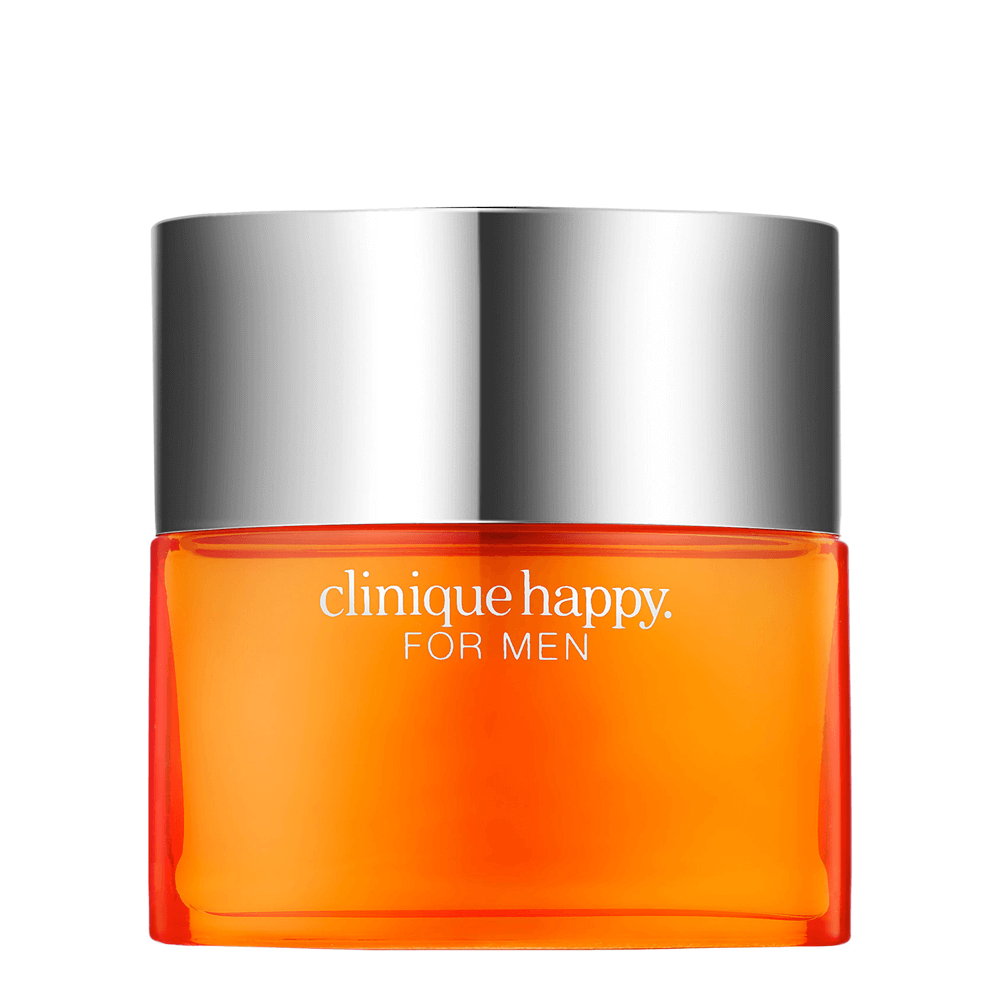 Get a 30-day supply of Clinique Happy for Men
for
$
14.95
Notify me once this scent is available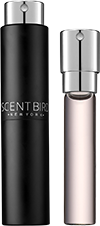 0.27 oz subscription

0.27 oz a la carte
Share and earn free perfume
Notes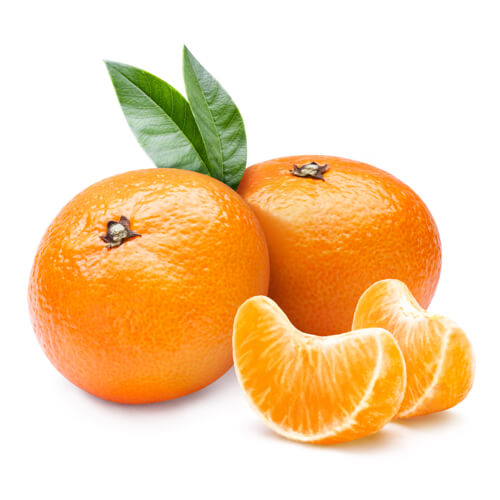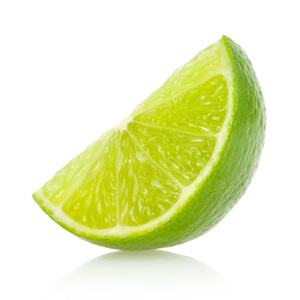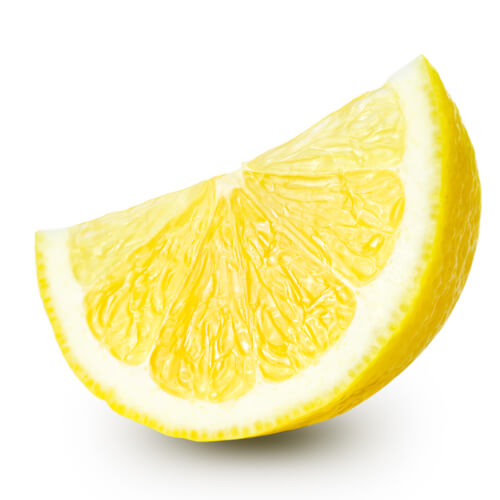 Description
Clinique Happy by Clinique is a Citrus Aromatic fragrance for men to capture and express happiness through fresh notes of citrus and sun light
You may also like
Clinique Happy for Men description
Clinique Happy for Men is an incredibly crisp, vivid, and bright citrus scent with green, dewy undertones leading to the caramelly warmth of guaiac wood and cedar in the base.
The opening is scintillating to say the least. A shining burst of tangy lime, and bright kalamanzi fruit create a knockout combination of mouth-puckering citrus, with the sour edge replaced by the sweet soft spark of mandarin and yuzu fruit. Clinique Happy for Men's top notes sail far past Happy and well into Joy. The effect of these four notes is as electric and wondrous as indulging in an entire pot of coffee over breakfast.
The heart is a straightforward affair – a mélange of green notes with a dappled, grassy feel that land like butterflies on the bright fruit opening. And the acidity plus the greenery gives the middle section of this fragrance an energizing, healthy pulse. Clinique Happy for Men might make a fantastic gym scent as well as a solid every day choice – it's vibrant green energy could fit right in behind the counter your favorite after-exercise smoothie spot.
The dry down is where Clinique Happy for Men settles down and gets a bit more serious. A tender, feathery cedar flutters over spicy Mediterranean cypress and the earthy, sweet caramel of guaiac wood. The base has a very posh, very club room like feel to it, reminiscent of tufted leather chairs, burgundy painted walls, and ancient books. It's very masculine, studied, and sophisticated.
It's also a welcoming third act to what is a very light and bright citrus pop of a fragrance. The tonal mood shift from wet meadow grass to Harvard Man Cave is wryly done in the dry down, and exactly what this scent needs. It also gives the entire composition more depth and versatility for wearing on more formal occasions where a little sartorial gravitas can go a long way. When wearing Clinique Happy for Men, people will be drawn to your bright cheer and then to your erudite demeanor as this fragrance evolves. And no one can argue that wouldn't make any man truly happy.
Read more
Clinique Happy for Men by Clinique Reviews
11/16/2017
Best Smelling Cologne I've ever had!! So Glad Scentbird.com had it in Stock.. Thank you! Looking foward to December..
11/15/2017
This cologne is one of my favorites, it smells so fresh and I cannot stop wanting to smell it. The only down side is that it doesn't last long so I need to reapply.
11/09/2017
One of the better ones I've received so far. Smells great and last awhile too.
11/09/2017
This cologne is aptly named-- makes me Happy every time I wear it- I love the lighter,citrusy ,fresh scent-- I get tons of complimets every time I wear it-- everyone loves Happy !!
11/07/2017
The smell is great, the only issue with this fragrance is the longevity. Overall very happy with it.
11/07/2017
Clean fresh and citrusy. One of my faves just wish it lasted longer
11/06/2017
I absolutely love the smell!
11/04/2017
Its a fresh clean scent that's not too strong. Not as long lasting scent as I would like.
11/04/2017
I thought it was fantastic great smell
10/01/2017
This is a great long lasting fragrance. Its hard for me to find a cologne that matches my skin chemistry and I had no issues with this one. I
09/20/2017
It's awesome how you an choose different options.
09/15/2017
I've worn this for years and it's still one of my favorites!
09/15/2017
Fifth scent. The bright bottle caught my eye. After looking at the info, I decided to try it just on the fact that it was the first unisex cologne I'd come across and would be the first I ever tried. It's by far my favorite cologne I've received from Scentbird. It's light and doesn't last very long which are the only downsides in my opinion. It's right on the border of cologne and perfume in my opinion. The scent is a little floral, but still sporty, fresh, and clean to keep it masculine as well. I will be trying more unisex colognes as well as clean and sporty scents, which I tend to steer clear from. Definitely recommend this one.
09/08/2017
Love this on my husband!!!
09/06/2017
This is a great fragrance. It's fresh, citrusy, and masculine. The reactions to this scent are always positive and it never disappoints. My only problem with this is that you almost need to bathe in it to have any type of longevity and projection from this cologne. Other than that I recommend buying the bottle (very safe buy) because you are going to use a lot of it and the scent bird vile is just not enough. Only purchase and wear during the summer time.
09/05/2017
My love of Clinique for men is my favorite scent and y'all did not disappoint.
09/05/2017
Wonderful fragrance. One of my favorites for sure!!!
09/01/2017
Great clean scent!
08/31/2017
This is an AMAZING scent!!! I am the only male in my office and all the women I work with constantly tell me how much they love with scent. The only thing that I don't like is that this scent fades away pretty quickly but I will definitely buy it again.
08/30/2017
An old classic that holds up!
08/29/2017
Absolutely love this website! And this fragrance is one of the best colognes I've ever smelled, I definitely always go back to this scent over and over again. A+++
08/28/2017
Great scents but not long lasting
08/27/2017
This is a great scent. It is very light and clean and I always get complimented on the scent when I wear it. I wore it a lot in the late 90s and recently re-discovered it.
08/19/2017
Absolutley love this cologne, always have. It's a very fresh /sweet but also unique smelling cologne. Everytime I wear it I get compliments on it. It's a must have for me
08/09/2017
Amazing love the smell
08/07/2017
Love the scent. I wished that it lasted a little longer, but other than that, you can't go wrong.
08/03/2017
Love the scent
08/02/2017
Lately I have been getting colognes that did not smell appealing to me. When I received this months sample I fell in love with it. Great notes and last about 5 hours for. Love it.
07/26/2017
Shipment was right on time! My husband smells yummy!
07/19/2017
I absolutely love this fragrance. The citrus notes stand out for me. Then a woodsy type. This is #2 of my top 5 fragrances. Scent will last 4-5 hrs for me. Although my shirts tend to hold fragrance after a wash.
07/18/2017
I haven't had this particular cologne in years. When I received it in the mail, opened it, the scent reminded me of why I bought it in the beginning.
07/12/2017
I absolutely love this fragrance! It has quickly become one of my favorites. It is a perfect scent for spring and summer.
07/10/2017
I really enjoy this scent. It's very clean, sweet smell, but masculine. How you use it determines how long it lasts. Spraying directly on the skin, I noticed lasts longer on me. This is definently a cologne I can wear on date night, as its not overly strong but she can smell it when shes inches away.
07/06/2017
Fresh and clean. Doesn't last long at all. Probably great for date night. Impossible to over spray. Will not hide cigarette smoke, although it mixed well with it. Overall, a delightful, yes i did write delightful, scent. I just need a stronger scent. A little metrosexual for my taste.
07/05/2017
It's a nice clean scent though it doesn't last long.
06/28/2017
So far this is my absolute favorite from this site! Will look into buying the whole bottle!!
06/27/2017
An amazing, amazing scent PERFECT for summer, however the lasting power of it is laughable at best. After an hour it becomes a skin scent and at the three hour mark its completely gone. Very disappointed with the juice, yet absolutely enamored with the scent.
06/23/2017
Love this cologne. I have been trying to find this for awhile now, always a nice scent. This is a little strong, a little goes a long way with this.
06/15/2017
This is a bit more "perfumey" for me. I tend to gravitate toward more masculine scents. I don't hate it, it has all the same aromas I like but there's a floral note in there that I don't like as much.
06/12/2017
Very clean amd refreshing, like just stepping out of the shower.
06/06/2017
You'll never go wrong with this one.
06/06/2017
Clean and casual clean citrus scent. Nice for everyday wear in summer. Smells quite unisex to me.
06/03/2017
One of my fav.
06/02/2017
Great scent that is not too much and not too little. I use it for casual or when going out.
06/02/2017
I love this scent. It's light and summery, with such a clean citrus nose. Perfect for the office.
06/02/2017
Everything went as planned. Clinique Happy for Men is definitely one of my Fav smells
05/27/2017
This is a great scent, my only knock against it is that the fragrance doesn't last all day. You have to reapply if you're out for more than a couple of hours.
05/25/2017
I'm really happy with this scent. Clean, citrus and sweet!
05/21/2017
Has a strong citrus smell , and is on the sweet side without being too sweet . Great scent for spring and summer .
05/15/2017
This is a crisp yet eligant scent. Highly recommend.
05/10/2017
Love this scent, one if my favorites
05/10/2017
Always loved this scent!
05/07/2017
One of the best scents I've had.
05/05/2017
This smells like the perfume, which I love, but a little more masculine. Really great, clean fragrance.
05/04/2017
This sent is a little too sweet for me, however it is not offensive, just not my style.
05/02/2017
LOVE this scent!!!! Fresh, and original.
05/01/2017
Do not be fooled by the pictures of citrus, the cheery orange bottle or even the name. You would think that this fragrance would be light, fresh and summery, wrong. The fragrance is deep, rich and autumnal. Too heavy for summer and too strong a scent for myself, a non hairy preppy Anglo Saxon. I was hoping that this sent would be like an American version of Hermes, D' orange vert. Very disappointed.
03/07/2017
Light citrusy scent. Clean. Safe and inoffensive. I recommend this one for a typical sunny spring day.
03/06/2017
Well, it's March 6th I just getting Feb scent now, and it's the wrong scent. I'm so Happy I unsubscribed because I'm 100% un-Happy with everything Scentedbird.
03/06/2017
very clean. great scent. my girl loves it.
03/06/2017
Love Happy for me boyfriend.. he really like it .. It was his time wear this man Cologne .. Smell just like Happy can't tell the difference.. Very pleased..
03/05/2017
Love this smell, brings back good memories.
03/04/2017
My husband and I both love this scent. It is very fresh and not super strong, It is perfect if you want that just showered scent. I find this scent to last for long time, my husband can spray it on at am and I can still smell it on him at pm.. I will be getting this again for him.
03/02/2017
Great scent for spring. Clean, sweet but still masculine.
02/22/2017
Sexy! Citrusy and sexy!!
02/21/2017
very clean, casual scent but not overbearing...has the same notes as the issey miyake cologne, so if you like that cologne, you will like this one as well.
02/05/2017
Nice light scent, a little too sweet at times for me. Definitely a summer type scent.
02/04/2017
HAVE ALWAYS LOVED THIS ONE, JUST FORGOT HOW MUCH!! LONG LASTING AND FRESH, BUT STRONG; SO DON'T OVER SPRAY.
02/04/2017
The sent is not that strong it smells good but it doesn't really last long
02/03/2017
It was ok. No one seemed to notice the new cologne in comparison to the first one I received. It's light and just an 'ok' scent. prob something I will wear to work where I don't need a strong, showy scent.
02/03/2017
Great smell for everyday use.
02/02/2017
The Clinique happy for men is an awesome clean scent.
01/31/2017
Nope didnt work with me
01/31/2017
I love it and so does my son. The fragrance was for him.
01/29/2017
This scent has a grapefruit smell. It's a very sweet citrus smell. Doesn't last super long.
01/23/2017
Light last for just 1 hour glad I got a small t ster
01/16/2017
Light, citrusy, clean scent. Like it for casual wear, however does not last long.
01/12/2017
You can't go wrong best ever. Girls love it !!! I know it a Clinique brand but it's the BEST!
01/06/2017
It was burst I had to throw it away
01/05/2017
Love Clinique Happy.
01/02/2017
LOVE IT!!! Very clean scent!
01/02/2017
Love this one. So Florida and citrusy
01/02/2017
Smells just like the women's
01/01/2017
Amazing... Lasts all day!
12/31/2016
One of my favorite scents of all times !! Absolutely love having this
12/31/2016
Nice subtle smell. Not to strong , got a lot of compliments from the ladied I work with.
12/30/2016
Great smelling Cologne.
12/30/2016
Sweet and common. The scent is similar to other men's cologne out theee. But it's nice and last
12/30/2016
Happy is a old scent that has been great. Love the clean smell. Very happy with it
12/29/2016
Fresh Classic scent Highly recommend
12/29/2016
I've been a member of ScentBird only 3 months and Clinique Happy for Men is BY FAR THE BEST fragrance purchase!!! For anyone who considers themselves a "CITRUS", this fragrance is a MUST HAVE!!! Wears well throughout the entire day too. One of those where you don't mind wearing the same shirt two days in a row! ;-)
12/05/2016
Very fresh and very long lasting one of the most fresh scents i've ever smelled last all day long too.
12/04/2016
It's fresh and sweet but in a "Dude" sort of way. It's fresh and crisp and is good for a casual date or just a fun day out.
12/04/2016
Very good scent. Bright, subtle, and masculinely fruity. One of my favorites along side Burberry Touch.
12/03/2016
strong start, quick fade
12/02/2016
It is an awsome scent love it
12/02/2016
Clean and citrus smelling. Similar to a shower gel kind of scent. It's fairly light and can spray more than once at a time. Longevity is shorter than others.
12/02/2016
Awesome fragments that I made the purchase!
12/02/2016
Love the scent. Now to convince the hubby to wear it.
12/02/2016
A go to for everyday wear...
12/02/2016
Love this scent. I got this for my boyfriend and he loves it. It is not too strong. I think it is a universal scent that anyone can appreciate.
12/01/2016
I'm a little disappointed the sent don't last...
12/01/2016
Worn this scent for years, love that it doesn't cost an arm and a leg anymore! Such a great deal
11/30/2016
Crisp and sweet .. Similar to CK One summer 2007
11/30/2016
Love this scent
11/30/2016
Nice fragrance, very light. After a few hours I need to reapply.
11/29/2016
Smells great! Not too overpowering..
11/29/2016
Fresh & clean smell for my guy! Love it!
11/12/2016
Great for everyday use
11/07/2016
Did not like this scent. Rather boring and didn't last on me at all. The only compliments I received were from older clients of mine. Most said it wasn't me. So I would not purchase a full bottle.
11/04/2016
Excellent scent. This is definitely one of my favorite after hours scent.
11/03/2016
Love it! Perfect year round!
11/02/2016
This scent is soooooo good I love it. It's now in my top 5
11/02/2016
It is a nice fragrance, but doesn't last long.
11/02/2016
Very much enjoy the refreshing scent of this cologne
11/02/2016
Great, clean scent! Lots of compliments. Not a long lasting scent though(compared to other colognes).
11/02/2016
I love this cologne. Great sent
11/01/2016
My all time favorite. I might get it shipped to me every month lol jk. It smells so fresh and clean cut. Make me feel like a million bucks when I wear it. Thanks scentbird!!!
11/01/2016
Great clean smell
11/01/2016
excellent service and scent,..smells just like the real thing!...legit! thanks Scentbird!
11/01/2016
I love it. love the fresh, clean scent. Definitely made a good choice
11/01/2016
love this its my favorite scent since its release date
10/31/2016
Smell good .. not a loud scent.
10/30/2016
Always been a favorite of mine. Clean, crisp citrus perfect for every day use!
10/30/2016
Very nice! Clean, fresh scent.
10/28/2016
One of my favorites I have gotten. I wish the smell just lasted longer! Smells clean and happy.
10/25/2016
Love it. Very clean and warm but short lasting fades after an hour it seems.
10/11/2016
nice scent but it didnt last long for me it started to fade an hour after i applied it
10/05/2016
I like the scent of this. Light smell but it wont last 30 minutes per spray. I will get this again for sure.
10/04/2016
I really like this scent alot! I wish they sold it in larger quantities. Its light and pleasant, lasts around 4 hours.
10/04/2016
Fresh, Clean smell... loved it
10/04/2016
nice and light
10/04/2016
One of my all-time favorites! This cologne has wonderful citrusy high-notes and (to my own sense of smell) a really great accompanying cedar low-note. It is potent and needn't be re-applied over and over throughout the day, and the lingering cedarwood notes give off just the right clean and masculine vibe, while not being heavy in any way. If you enjoy the smell of citrus, or woodsy smells that are not heavy-laden with patchouli or other cloying additions, you'll love this cologne!
10/04/2016
too citrusy for me
10/03/2016
Great smell received lots of compliments
10/01/2016
My favorite scent so far.
09/30/2016
very nice light scent
09/30/2016
Great scent for nearly any occasion!
09/29/2016
The scent was warm, sweet and pleasant. Best way to describe would be to think of summer
09/19/2016
Initially it smells good but there is an undertone that i do not like
09/19/2016
Great fragrance. Light and not overpowering.
09/09/2016
it's ok. interesting smell but not really my thing
09/07/2016
Very satisfied with this choice.
09/02/2016
crisp and clean. very wearable every day. i ran out quickly i liked it so much.
09/02/2016
Just not my favorite.
09/02/2016
This is a bright clean fragrance. Lingers most of the day and not over powering. I like it and will continue my cologne journey.
09/02/2016
This is a clean, fresh, original scent that most ladies love. It will not turn them off as being too strong, or too old fashioned, and it will not overpower anyone. It has just the right amount of citrus to give you that fresh, just showered, clean feel.
08/31/2016
Great summer smell, love it
08/31/2016
Great clean scent...
08/31/2016
LOVE this classic!
08/31/2016
I haven't received my scentbird yet
08/30/2016
great smell but does not last too long.
08/30/2016
WOW JUST WOW . LOVE THIS SMELL , BEST SERVICE EVER!
08/30/2016
Love this scent. Loved it so much I went online and searched till I found a deal on a whole bottle of it.
08/29/2016
Loveeeeeeee this scent. It doesn't last very long though.
08/27/2016
This has a subtle fragrance. You can definitely pick out the citrus note. My only real issue was I had to wear a lot just to smell it, and it didn't last long. I had to apply multiple times a day.
08/22/2016
Holy moly this smells amazing on him. So it went on a little pungent at first so I was disappointed but I know sometimes it takes a second for the scent to "settle in." I came back after a minute or two and it smelled SO fresh and clean on him. It's perfect for a nice, casual day or date night. I asked how he liked it for himself and he was all smiles and gave a thumbs up. ***He's blunt, so I know he wouldn't tell me something if he didn't mean it. LOL***
08/19/2016
Perfect scent a clean fresh shower smell
08/15/2016
I love, love, love this.
08/15/2016
This brings back so many memories from when I was first married. I sprayed this is to my art journal and the scent is still there. I love it.
08/07/2016
So fresh and clean smelling
08/03/2016
It smells good
08/01/2016
One of my favorites
08/01/2016
A very crisp and clean scent that fits into and social situation, from the office to the gym, hanging out to date night. One of my definite all time favorites.
08/01/2016
I really like this scent. Its great for summer. Feels light and fresh. My gf loves it and most of the girls at work like it as well.
07/31/2016
Smells super cheap but is fun for a beach morning. Scent lasts about 1hr tops. Would never purchase a full bottle!
07/31/2016
Clean citrus scent perfect for summer..
07/31/2016
One of my favs
07/30/2016
This cologne is one of my favorites! I am not sure if other brands do this but clinique also offers this scent for women (well actually, I think it was originally for women). Regardless, I am someone who admires sweet-esque smelling cologne, and this happens to hit the spot.
07/25/2016
Great summer smell. Perfect for summer vacation getaways. Nice citrusy light smell
07/12/2016
Nice clean citrus scent, however is way too light for me. Doesn't seem to last but a couple hours and have to re-apply. Smells good it just doesn't have the performance I demand out of a scent.
07/04/2016
Light clean citrus scent. Great for daytime, office, handing out with friends. Not strong or offensive.
07/02/2016
Great summer scent. Doesn't last long. But do recommend.
07/01/2016
While it has the qualities of a bright and cheerful citrus cologne, it comes across a bit flat and synthetic.
07/01/2016
Its ok, not to impressed. Alot hype behind it, a little disapointed.
06/27/2016
Great scent especially for the summer. It just doesn't last a long time.
06/17/2016
May not be the longest lasting, but this is the best summer cologne I've ever tried. Light and fresh without being too fruity or too powdery. Definitely springing for the bottle!
06/05/2016
Smells good and fresh but does not last longer than 15 mins on me
06/03/2016
The smell doesn't last long.. not my fav..
06/03/2016
I really enjoy this scent. It has become my "go to" for now. Only complaint is that it is very light and has worn off after a few hours.
06/02/2016
Love the scent, but does not last long on your skin!
06/02/2016
This is a great daytime everyday kind of scent.
06/02/2016
Great fresh citrus, yet masculine scent.
06/02/2016
Clean, fresh. Love it.
06/02/2016
Of the 6 or so colognes I've tried so far, this is definitely my favorite, and probably my wife's favorite as well. I'm not great at describing scents, so I'll leave that to better reviewers. It's a fragrance, though, that I could wear for every occasion and it would fit the circumstances well. In fact, I already ordered a full bottle of it (the first time I've done that since joining ScentBird).
05/25/2016
Smells very "cologn-ey" but in a way that still feels fresh and citrusey. Will definitely buy this when I run out.
05/03/2016
I like it, smells fresh and good scent for daytime wear.
04/08/2016
I loved this cologne back when I was in college and it wearing it recently brought back great memories. This has been the only Scentbird monthly cologne that I used entirely. I plan on buying the whole bottle of this one. LOVE IT.
03/30/2016
My wife loves it, enough said!!!!!!
03/20/2016
Love the fresh, clean scent. Really helps energize the senses!!! A full bottle may be in store
03/06/2016
Love it, one of my favorite.
03/05/2016
Smells great, not so bold, but more of a fresh scent to me. My wife loves the smell, hope to purchase a full bottle.
03/05/2016
It's alright very citrusy
02/29/2016
Amazing. Light scent but had many compliments on it
01/30/2016
A blast of freshness and citrus. Perfect for the summer days. Suitable for any age. I really like it but it has become very common.