Clinique
Aromatics Elixir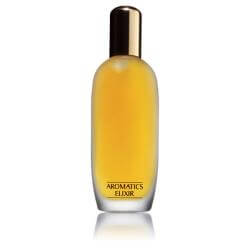 Get a 30-day supply of Aromatics Elixir
for
$
14.95
Notify me once this scent is available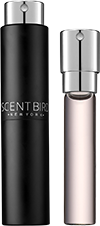 0.27 oz subscription

0.27 oz a la carte
Share and earn free perfume
Notes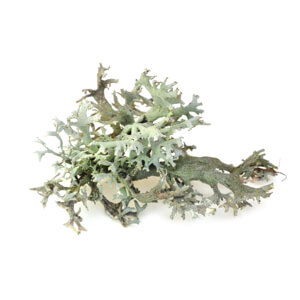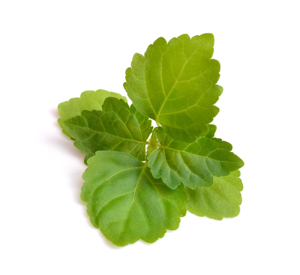 Description
Aromatics Elixir opens with soft, subtle roses and cool chamomile, and expands into a glorious plain of pure floral energy. Smoky sweet tornadoes of jasmine and ylang-ylang furiously spin around lush patches of rich, damp oak moss, warmed with sandalwood and spicy, herbal patchouli.
You may also like
Aromatics Elixir description
Clinique is one of the most unique fragrance lines that you will come across as you build your collection. Their range of scents is dramatic – it starts with the super-sunny Clinique Happy and ends with one of the most intensely aromatic perfumes ever made: Aromatics Elixir. Both are considered iconic perfumes, and their personalities couldn't be more different.
For the uninitiated, Aromatics Elixir is a monster perfume. It revolves around a gargantuan oak moss note in the heart that rises like Godzilla's towering shadow from out of the depths.
This is a good thing for people who love chypre-style or green, mossy perfumes. Aromatics Elixir has grown an enormous cult following in the 36 years since its initial launch, and "in-the-know" fans wear it loyally. There is truly nothing else like it in the entire scented world, and no true perfume lover should pass on the chance to experience it.
Aromatics Elixir opens with an understated duo of soft, subtle rose and cool chamomile. The rose petals are an ambient sketch, just a flash of floral femininity behind the chill of the chamomile. The opening lingers for only a brief moment, but without this Zen-like floral start, the powerful heart would not be able to ascend to its thunderous height.
The heart of Aromatics Elixir is the heart of mystery itself. When the rose and chamomile fade, Aromatics Elixir expands into a glorious plain of pure floral energy. Smoky sweet tornadoes of jasmine and ylang-ylang furiously spin around an emerald green obelisk overgrown with lush patches of rich, damp oak moss.
The notes are not delicate. Instead, there is a palpable weight and a force buried inside them. The jasmine and ylang-ylang rise continuously in strength as they spiral through the darkness of Aromatic Elixir's verdant heart. You don't wear this perfume; you are confronted by it.
The dry down arrives in near silence. Warm rays of sandalwood and flashes of spicy, herbal patchouli filter through to escort the senses away to higher ground. The smooth, creamy sweetness of sandalwood is used to wonderful effect in the base, after the heart's floral storm passes by. The sandalwood and amber notes airily comfort your senses after the oakmoss and its pulsing aromatic intensity subsides.
Aromatics Elixir is a fragrant force of nature. And just like people who love being out in a deluge, there are those who will love it and those who won't.
But one day, you'll have the notion to chase after a massive, chaotic storm. And this perfume will lead you right into the mysterious, exhilarating whirl of its embrace.
Read more
Aromatics Elixir by Clinique Reviews
11/17/2017
If I could give it a minus 5 that would be great. It stinks. Trashed it immediately.
11/15/2017
This was a scent I was constantly back and forth between, not sure if I really liked it, or felt like a I should have been wearing a shawl, walking with a cane, and shopping in a Christmas store. It's not an unpleasant scent and it is very strong, one spray will last you almost an entire day. But it does almost have a nostalgic scent of something my grandmother would have worn.
11/11/2017
Love this its kind of erotic
11/08/2017
I used to like this fragrance but my tastes have changed. It seems a lot of elderly women pass with this on and I don't want to associate myself with being older.
11/04/2017
loved mines, now my sister wants to join the club.
11/03/2017
Awful... overbearing and smells nasty
11/01/2017
the scent to me was her strong
10/30/2017
The previous reviews seems to be either Love it or Hate it. I was hopeful that I would love it and I didn't. I applied it right after opening the package. It smelled really terrible (think my Grandma's perfume from 1967 that was rancid). I had to scrub my wrist to get it off after a few seconds. Bummer.
10/30/2017
Not a fan at all. This reminds me of a cheaply old Avon fragrance that my grandmother would have had.
10/17/2017
If I could give it less than one star I would. It smells terrible!!!
10/03/2017
I'm not impressed... I think it smells awful...I was going to try another fragrance from Clinique but now I'm not sure if I want to wast my money....
09/30/2017
It's strong, but I love it
09/15/2017
I was glad to see an old favorite on the list. That's right I am probably older than most that subscribe here! Lol. This is a scent that doesn't take much and it lasts all day! Currently, most scents require you to spray it on like hair spray for it to last 2 hours
09/14/2017
Totally smells like old lady.
09/01/2017
Absolutely horrible! Very powdery. Smells like something you might find under your grandmother's sink from i0 years ago.
08/31/2017
Awful! I don't know how they even selected this fragrance for me according to my scent profile. This is heavy and pungent. Definitely not desirable for me or anyone I know....can't even give it away...a month wasted.
08/30/2017
I absolutely love this scent. I actually get random people male and female just walking up to me and inhaling. Telling me I smell wonderful. I think it depends on whether or not it meshes with your own chemistry.
08/27/2017
I like this perfume.
08/07/2017
IT STINKS!!!!!!! It's horrible!!!!
08/05/2017
A little strong to start but smells really good
08/04/2017
This stuff was disgusting & went in the trash.
08/03/2017
Was just hideous!!!! I had to throw it out immediately!!!
08/02/2017
Awful! Did not like this one bit. Funny thing, everyone complimented me on the smell and loved it, I on the other hand could not stand the smell. Go figure?
08/02/2017
I did not like this one at all. Smells like my grandma
08/02/2017
This scent was horrible !!! I love Clinique, but this smelled worse than bug spray , I hate to say this but my July scent was just a waste of my money
07/27/2017
Old lady scent. Awful
07/27/2017
Stinks! So strong, gave me a headache!!!
07/24/2017
Really do NOT like this fragrance AT ALL. It is too strong. It reminds me of a much older woman.
07/19/2017
A very strong elixir that will last 24 hours on your pulse. I like the musky sensual scent.
07/12/2017
I did not like the scent. It smelled like an older woman to me.
07/09/2017
This is my signature scent. Smells strong at first, but after it blends in with your natural oils. Very earthy, sexy, sensual. Classic. I get compliments every single time I wear this, every time.
06/30/2017
It has an old fashion scent and its too strong. Not for me
06/29/2017
Just what she wanted
06/25/2017
It smelled like a perfume my grandmother would wear
06/23/2017
Reminds me of an elderly woman ( no one in particular). Not a fan.
06/21/2017
It is a strong reminder of Red Door but a little softer easier to wear. This is a perfect for date night scent and you will stand out from all others.
06/14/2017
I wore this scent 30 years ago in jr high school. Pls don't send me this dreaded perfume.. It's awful.
06/10/2017
Ordered this because I wanted to remember my mother's favorite scent. Sorry to say, it smelled NOTHING like what she bought in store. It was my first order... hoping my next order is not as disappointing as this was, or it will be my last.
06/08/2017
I've always liked this scent, and since you don't need to use much, this can last longer than 30 days.
06/05/2017
Too old of a scent for me
06/04/2017
I have this perfume and it smells nothing like I got this month!
06/04/2017
This perfume smelled terrible. First purchase I have a got from you guys and had to throw it away. Now you're going to ask me the questions and I can answer them truthfully. Really would like a credit for this perfume
06/04/2017
Iit smelt of threw it away
05/28/2017
I love this perfume. I wore it when I was quite young, and am happy to say it remains as delicious as it was then.
05/22/2017
Horrible! Smelt like an old lady perfume or even worse!
05/18/2017
this smelled horrible.....it is like an old ladies perfume (80 years old).....
05/09/2017
Ugghhh this smelled like death lilies. Definitely not my scent.
05/05/2017
Love this scent but I do like rich sultry scents smells wonderful on my skin after it settles and I'm not even an old lady... yet!
05/03/2017
I don't get "woody" or "incense" out of this--and if by "sophisticated" you mean "80-year-old woman in a funeral home", then yes, it's VERY "sophisticated". It's sickly sweet with a powdery smell. I was hoping it would change enough with my chemistry to smell better, but nope--I smell like a funeral home. Extremely disappointing.
05/03/2017
Ahhhh to strong wasted my money . I wish I could try testers before purchasing.
05/03/2017
I hated it, ,it stinks, waste of money:(
05/03/2017
It smells ok. To me it's more of a musky masculine scent. However, my daughter loves it, so she uses it all the time
05/03/2017
Awful scent. Smells like an old lady.
05/03/2017
Did nit like at all
04/30/2017
Absolutely LOVE this scent, I have gotten so many people that love the smell on me and ask what I'm wearing.
04/28/2017
This is my signature scent. Yes, it is strong at first, you only need a little, smells better after you sweat, I recommend layering it with a natural (Aveda scent) body oil first. Honestly, I hear "You always smell so good", through out history. If you can wear, Fendi, CoCo, Youth Dew this is your scent. Some say it's older, I make it Classically Unforgettable.
03/13/2017
I love this elixir a little goes a long way
03/10/2017
not my favorite but not bad
03/10/2017
Not my favorite, but still good. Its musky
03/07/2017
I LOVE THIS FRANGRANCE, I WEAR IT ALL THE TIME
03/06/2017
I love this classic, heavy ,sexy scent! One mist will keep your vintage, hippy vibe going strong all day. Not for the faint of heart♥️. Chanel no. 5, Dolce the One and Marc Jacobs Decedance will be other scents you would love.
03/06/2017
I love the woodsy scents and that it stays on font a long time.
03/05/2017
At first I wasn't to crazy about the scent but when I sprayed it on I loved it, I did receive many compliments!
03/05/2017
absolutely marvelous.
03/05/2017
This perfume is terrible reminds me of something my grandma wear. I had to wash it off because everyone I came in contact with was coughing and choking.
03/05/2017
I love the way it smells on other people...
03/04/2017
This has a distinct "old lady" smell to it. Definitely not happy with it.
03/04/2017
I would describe this as an "old lady" perfume.
03/03/2017
Terrible to strong
03/03/2017
I didn't care for this one, too spicy/woody, something my great grandma would wear is what it made me think of.
03/03/2017
A little strong at first but then mellows down to a clean scent.
02/27/2017
It is a pretty scent, woody, but goodness, its heavy, powdery, and a little overbearing. Wayyyyy too much for me.
02/16/2017
A little goes a long way!!! Its classic, powerful and truly unforgettable!
02/07/2017
Dislike! Way too strong. Old lady scent.
02/04/2017
Katie Very nice, floral scent for cooler monthsm
02/04/2017
I love this scent i get compliments on it all the time... My son gave me a 100 ml bottle as gift and i absolutely fell in love.. This was few years ago... N i couldnt afford to buy another so im so thankful for scentbird
02/03/2017
I don't know how to give it zero stars I absolutely hate the smell it smells like a very old lady . Pick your own sent some 3 months they sent perfume I hate
02/03/2017
This is my long time great perfume, I use to where this smell thru high school and I love it 😍
02/02/2017
I never received this!
02/01/2017
My all time favorite!
01/31/2017
Love It!!!! I love this scent. It is strong, but has powerful floral as well. I have worn this over a span of 25 years. It only takes a very small amount......enjoy ladies.....don't you just LOVE this monthly club!? I always enjoy the surprise.....
01/30/2017
I did not like at all too powdery
01/30/2017
Love the uniqueness of this scent. Its earthy and reminds me of pine trees. It is a heavier scent that I would typically only wear in the cooler months.
01/26/2017
I did not like this at all. Must be a love or hate smell. So stinky and strong!
01/23/2017
This was just like the Tom Ford horrible....hopefully better next time
01/13/2017
This was pretty awful, hope my next scent is better. It's very musky.
01/13/2017
Way too strong for me. I did not like it at all.
01/12/2017
This is my favorite fragrance but it smelled different then the one I have. I didn't like it!
01/10/2017
I absolutely adore this scent. It's not for everyone though. It's strong, sophisticated, and is better worn in the colder months. I've worn it and the body lotion for years, and I still do, (before scentbird) and always get compliments. The sample will last a long time, you only need 1 spray. One of two of my favorites....
01/06/2017
This perfume was way too strong for me. I even sprayed it on an article of clothing, went to work, smelled it the next morning and it was still just too much. I gave it to my mom.
01/02/2017
I like it... interesting
12/31/2016
I LOVE this. I use to wear thus about 6 years ago. So when I chose this I know exactly what smells like. I LOVE LOVE LOVE Aromatics.
12/31/2016
It was like heaven I loved it
12/31/2016
Didn't like it at all!!!
12/31/2016
I lover this one
12/31/2016
Did not care for this scent at all. Very strong and unpleasant.
12/30/2016
Not fond of this at all. I love Happy by Clinique but not this elixir. Sorry it's a no for me.
12/29/2016
This smells awful, it smells like something my grandmother used to wear I was very disappointed you wait a whole month and get disappointed
12/27/2016
This is powdery and reminds me of my grandma.
12/20/2016
I have loved this scent for years. It smells wonderful with my chemistry. I always get compliments when I wear it!!!
12/19/2016
I forgot to arrange my que one month and was sent this scent, totally my fault! I usually love older scents but this one was a bit too much for me. It's very strong and heavy with that classic old lady scent. I wore it once to work, co workers caught wiffs of it and were put off by this scent. May work for other's skin chemistry but not mine. This is the first vintage type perfume I've tried that I DIDN'T like. It smells like old flowers, cheap musky powder , and black pepper to me..
12/15/2016
love the scent really well.
12/13/2016
I absolutely LOVE out!!! I get so many compliments. I work as a full time bartender and people always pull me aside when I have on this scent. Thanks for this selection.
12/10/2016
I hate this perfume. It reminds me of my mother in law. Very powdery and old lady in my opinion
12/04/2016
Long lasting wonderful fragrance!! I love it!!
12/03/2016
Aromatics on my skin has a very musky scent. It is nice and does not take a lot if the product.
12/03/2016
Been in love with this perfume for over 30 years! Truly! It will always be my alltime fav! Thank you Scentbird for letting me enjoy my favorites. It does an Army veteran good to know whenever I want a nice scent of my choice that Scentbird will provide it.
12/02/2016
Brings me back in the day I was younger. Loved it then, love it now and lasts all day.
12/02/2016
Very rich smell. Classic. Takes little and last all day.
11/26/2016
Am in love, and it last so long for me
11/19/2016
Perfumes, like fashion, change over the years. I believe that this scent came out in the 70's. It really reminds me of something that my mom would've worn when I was young. That's not to say it smells "like an old lady". It's just an older perfume. It's bold, and distinguishable, but lovely.
11/11/2016
Did not smell like the actual perfume. I used to wear this for years. This is my first scentbird subscription and I was really disappointed. Do you have options for return?
11/11/2016
I love this perfume makes me feel clean,beautiful
11/10/2016
Did not like this one. Very strong! Tends to be more of a much older womans perfume. It smelled great in the bottle but once sprayed on it changed drastically with my chemistry.
11/08/2016
Very very nice. Makes one feel beautiful
11/06/2016
I think it's more for an older woman.
11/05/2016
Really disliked this perfume, way too strong.
11/03/2016
Have loved this fragrance for years..Used to buy on eBay, but with ScentBird I can have it whenever I like and at half the price... Also I'm anxious to see what result I will get when I receive other perfumes I want to try.. I love that you can find similar scents and be daring in trying them.. Keep up the good work!!!
11/01/2016
Love this perfume
11/01/2016
I love this one especially after it's been on a while one of my favorites
10/30/2016
This one was way too "old lady" for me. I actually dropped the vial on the floor and now my whole house smells awful.
10/30/2016
I fell in love with this scent when I first noticed it on a co-worker. I was excited to try it. I felt it seemed a little strong at first. My kids said that I smelled like Grandma, but my husband said he liked it. I work in a hospital, and so far nobody has complained!
10/29/2016
No, no and NO! A friend recommended this, she loves it... She can have it! Lol.. Way too strong and smells like air freshener!!
10/12/2016
wasn't sure at first. a little too powdery for me. my mom would like this
10/05/2016
I absolutely loved the Clinique aromatics elixir I'm always having someone stop and asking me what I'm wearing because it smells so good I like it so much that I'm going to order it twice now.
10/04/2016
This was not a good scent. Reminded me of Youth Dew, very "old lady."
10/01/2016
I like this smell in a nostalgic way - I feel very certain that my grandmother wore this exact perfume. But as something to actually wear - this is not for me.
10/01/2016
IMO smells exactly like the perfume Pheromone by Marilyn Miglin. I cannot stand the scent, very powdery like at first and just doesn't improve. Gave it away the first day to a friend who liked it.
09/30/2016
Love it! It blends into your own body pheromones!
09/29/2016
Haven't received the perfume to rate it
09/23/2016
I was definitely intrigued by this scent and wanted to try it....my initial impression upon opening the package was not good lol. I spritzed a tiny bit on my wrists and after a few minutes, the scent was really lovely! It is not a scent for the faint of heart, but it is a complex and long lasting scent for those that enjoy a good, spicy scent. I have to say I really dislike the "old lady perfume" tag. It is obnoxious. Do all "old ladies" wear the same type of perfume?
09/03/2016
I did not like this perfume at all and threw it away.
09/02/2016
This is a magnificent smelling Parfum. I love it and get compliments when I wear it. I highly recommend this scent especially in the fall and winter months.
08/31/2016
My most favorite fragrance in the world. Elegant and beautiful.
08/31/2016
I did not like this scent... it was too old. It's the scent that lingers after an old woman walks by. I threw it away.
08/29/2016
Great scent, long lasting, but not over powering.
08/29/2016
I had hoped that this would smell a bit more sophisticated on me, but it really had an "old lady perfume" smell that was too sweet for me.
08/26/2016
I worked with a lady who wore this and everyone in the office hated it - so much so that they volunteered me to ask her what she was wearing so we knew not what to buy lol. It is truly awful imo - extremely strong and old lady-ish smelling.
08/11/2016
I love this scent! I get so many compliments when I wear it! Keep the delicious scents coming!! Scentbird is an awesome way to try new perfumes and I can tailor the ones I want!
08/02/2016
I just love this scent..very sexy!!
08/01/2016
Love this, been using this on & off since the 80's.
08/01/2016
It's a mature scent for sure. Strong woody and musky notes. If you're not a fan of musky scents then pass on this one.
08/01/2016
Love it! A lil dab-a-do-ya!!!
07/25/2016
Awful. Too strong.
07/14/2016
I have NOT gotten my first package. You do have my payment, however. What gives?
07/03/2016
It smells really nice, but it's heavier than I thought it would be. My mom loves it though!
07/02/2016
This is a perfect winter scent. It smells like Christmas to me. It is woody and strong. My go-to winter scent
07/01/2016
Definitely a more mature scent! A beautiful chypre with a strong herbal base, some powder, and (at least for me) a punch of ylang ylang. The best part is the dry down - it becomes soft and woodsy, and super sexy. Katie Puckrik (from YouTube) suggested wearing a spray on the small of one's back, so the fragrance gently wafts around you. I agree, that's the best way to wear it. It's intense, and such a nice change from all the gourmands (which I also love) out there.
06/30/2016
I was sent Gucci "Guilty" instead, so I'm still awaiting the Clinique Aromatics Elixir. :/
06/30/2016
I did not like this at all, powdery and very strong
06/29/2016
Love this perfume it was my mothers perfume made she rest in peace I have use this perfume for more then 20 years its stays on your clothes when you wash it love love it
06/28/2016
I don't know if I got a bad batch or what, but this is probably the worst thing I have ever smelled. I had to wash it off immediately. Smelling it in the bottle, all I got was an overwhelming powdery aroma. It wasn't unpleasant, but I wasn't moved either way until I actually sprayed it on. First I was hit with a really interesting, spicy scent and was feeling pleasantly surprised...until that initial spice gave way to something that just smelled rotten. Like I'd forgotten something in the back of the drawer of my fridge. Not woody at all. I don't think I've ever had such a negative reaction to a perfume before.
06/03/2016
I love this elixir, I bought it before and it smells wonderful. It last all day.
06/02/2016
Love this scent! It last all day!
06/01/2016
Love it ---- this has ALWAYS been my favorite cologne !
06/01/2016
I have always loved this scent, since I was 19 years old!
05/31/2016
I am surprised that this particular fragrance from Clinique smells like a older woman's perfume. It does have a more woodsy aroma but it smells like a older lady's perfume. It's not quite for me.
05/31/2016
I love this. It is super strong at first spray, but the dry down is gorgeous.
05/20/2016
This is probably the worst scent I have ever tried. I had to wash it off immediately. My granddaughter said it smells like boys sweat. Not a fan.
05/08/2016
Not a big fan.
05/06/2016
This is my everyday go to. My fave smell ever. Love love love
05/06/2016
NOTE: THIS SCENT IS FOR REAL GROWN WOMEN!!! I LOVE MY CLINIQUE!!!! All you young chickies who have said this smells like your momma or granny, well, you're right! This scent holds up well and is very long-lasting. Yes, it comes out strong, but the dry-down is warm, woodsy and smooth. So you young ladies can keep your Beyonce, Rihanna, Lady Gaga, JLo and all them jellybean, Jolly Rancher, cotton candy and Skittle scented perfumes lol give me my Aromatics every day !!! 😉😊😺
05/06/2016
I LOVE CLINIQUE AROMATICS!!! This perfume IS NOT for you young chickies... this is for a REAL GROWN WOMAN!!! It has staying power and yes it is a tad strong coming out of the bottle, but the dry down is wonderfully warm and woodsy. I have received many compliments on this perfume, and yes I am a grandma and I'm not trying to smell like Jolly Ranchers, Skittles, Fruit Loops or gawd, cotton candy!!! I am a mature woman, and I will wear this scent into eternity!!! You youngins can keep your Beyonce, Lady Gaga, Rihanna, JLo and all that flowery, sweet stuff...give me my Aromatics!!!!
05/05/2016
I did not care for it, I used to buy it years ago and it does not smell the same to me. Can you send me Prada the next time pls.
05/01/2016
It has sort of a spicy smell to it and it doesn't really last that long. It was not a favorite of mine.
04/30/2016
I did not like this at all, it reminded me of something a much older woman would wear.
04/29/2016
I've got to be the descenting voice here and say I wore this off and on since high school. It was one of my go-to perfumes when I wanted something to stand out from all the fresh/clean/fruity frags the girls around me were wearing. And, I love patchouli and this is an elegant take on it. There's florals, a touch of dark fruits but most of all this fabulous greenness that feels like wearing emerald colored velvet. It makes me worry whenever AE gets tossed in the "old lady" pile, which in and of itself is rather insensitive in my opinion since we'll all be older someday, because I'd truly panic and stockpile were it to be discontinued. But it's beautiful, has fantastic staying power and only gets better with age. My fourteen-year-old daughter loves it and often asks if she can borrow it, and it is a breath of enchanting forest air in a world of frosted pink flowers and oceanic soapy musk.
04/26/2016
Did not like this one at all. It was overpowering and I felt it was designed more for an older person.
04/26/2016
I didn't care for this at all, it seemed the patchouli over powered everything else. It's probably really lovely for a lot of women, but for me it didn't work.
03/30/2016
Aromatics Elixir is one of my all time favorite perfumes. Not many perfumes last 40+ years on the market, but this one has earned it's place as a classic. It's definitely not what's in vogue right now in the perfume industry...this is NOT a sweet, cute, fruity floral that all the perfumers are churning out by the hundreds these days. This is the world's best oakmoss, in my opinion. The spices and flowers are PERFECT. This is perfume that packs a punch; only 1 spray on my skin is a gracious plenty. That said, test it at home or out and about on errands, before heading to the office: This is a LOVE IT or HATE IT perfume! :) Bonus points for being affordable too! PS. Many perfume bloggers recommend letting your bottle age for several months/years, as it only gets better with age....
02/03/2016
My mom purchased this scent in Sweden for me when I was in HS and have loved it since, whenever I wear it, I get reminded of her and it brings back so many memories. Love that I can now carry it around in my purse and don't need to worry about the large bottle.
02/02/2016
Beautiful, classic & timeless scent. Get tons of compliments EVERYTIME I wear this scent. Love it! Scentbird YOU ROCK! <3
02/01/2016
didn't like it. it smells like it's for older women
01/20/2016
One spray is all you need. This is a lovely, heady scent but quite bold. It has an intriguing spicy quality; very layered and unique. I am going to guess that it might be very different one person to the next. For me this is an evening fragrance and not something I'd wear every day or during the day. It's a bit more "winter" as well with a warm spicy sweetness. The name may say it all "aromatics".
12/30/2015
One of my faves & it only takes a spritz to do the job.
12/16/2015
Like it ....but it is strong.....One sprint is good...feel like a boss
12/09/2015
Great smell, but it is very strong. I can only use a small spritz of it, otherwise it's overwhelming. Once it calms down the smell is wonderful. Not something I would wear every day, but it is nice and I love the patchouli in it!
12/01/2015
Love the smell. This is my first order and the perfume size is much larger than I expected. Thank you!
11/24/2015
I really wanted to love it, I did! It's a very well made perfume, that I can recognize but it really does have an "old lady" smell to it. Definitely reminds me of an old grandma.
11/24/2015
Scent is pretty but came stuck in the case and leaking.
11/19/2015
Many compliments when I wear this
11/17/2015
This is my signature scent and has been since I was 19 years old. I consistently get compliments while wearing this. I'm always looking for similar scents. :)
11/01/2015
This is my all I me favorite scent and the only one that people regularly compliment me on.
10/06/2015
This was SO strong and not to my liking - too old lady for me!
10/05/2015
It's a bit strong and heavy for my taste. Reminds me of a grandmother.
09/29/2015
a deep mesmerizing scent that's great for work and after hours.
02/22/2015
"Aromatics Elixir is truly a very unique scent, unlike any other I've tried (though I am still quite new to using perfume). VERY strong opening, an intense green herbal chamomile with a lily-soap undertone that hits the back of the throat. Reminiscent of of scented bug spray, honestly. But after it mellows out a bit and the flowery-soapy smell emerges a bit more, I do find myself enjoying it (LOVE it on my clothes; I may spray it on laundry). A.E. has that 'classic' perfume smell, like the way a chic hippie aunt would smell. If you exclusively enjoy fruity/gourmand/sweet scents, this will probably not be a favorite of yours."