Clean
White Woods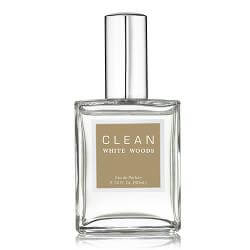 Get a 30-day supply of White Woods
for
$
14.95
Notify me once this scent is available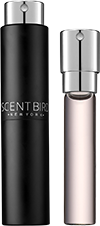 0.27 oz subscription

0.27 oz a la carte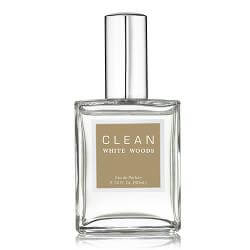 2.14 oz bottle
Share and earn free perfume
Notes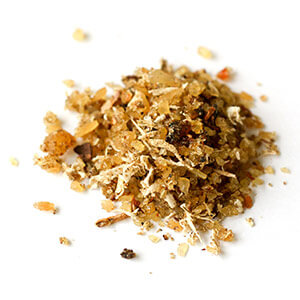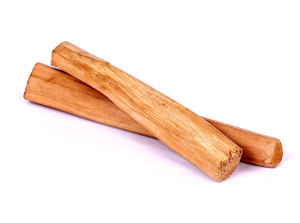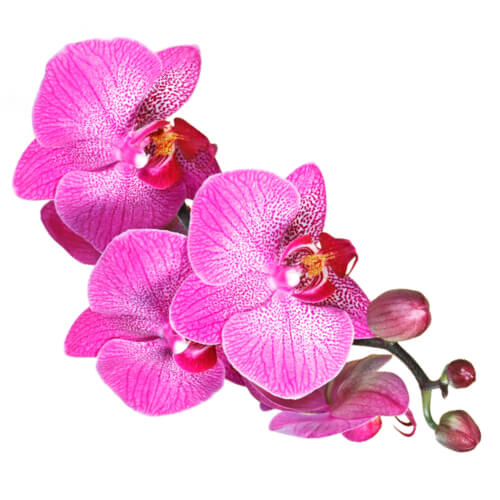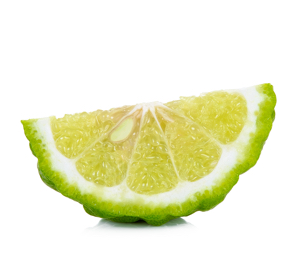 Description
CLEAN White Woods is a warm, luxurious scent that embodies the pure essence of natural light dancing along a quiet wooded path. The fragrance weaves a cozy, comforting blanket with hints of crisp bergamot leaves, sparkling mandarin, creamy vanilla orchid, sandalwood, praline musks, and a dash of black pepper.
You may also like
White Woods by Clean Reviews
10/15/2016
I didn't like the woodsy scent of this perfume, and I do think it smells a bit more manly. I do often enjoy sandalwood notes and I love CLEAN's perfume SKIN, that's why I thought I would give this one a shot.
10/13/2016
A great seasonal perfume that you can wear every day/night of fall! I love the fresh and comforting scent of it, I agree though, I wish it would last longer.
10/12/2016
I LOVED this scent! It was so reminicent of this cologne an old boyfriend used to wear back in the late 90's. My only complaint is it didn't last as long as I'd like.
10/06/2016
I was bummed...just didn't fancy it....lol...really wanted to try something new but this one isn't it...thx
10/03/2016
It smells nice but it disappears quickly. I used a ton and couldn't smell it an hour later.
10/02/2016
Love this one!
10/01/2016
I really like this scent. It is light, but woody and spicy and not overbearing. The only drawback is that it isn't long-lasting on me. I can see myself purchasing the full size in the future.
10/01/2016
It's a little too powdery for me but it's not a horrible scent.
10/01/2016
Great scent! Very clean and light, highly recommended.
10/01/2016
Unfortunately it just wasn't for me...when I read about it, it sounded like something I would like but wasn't after all.....
09/28/2016
I really like this. It's a little more complex than I expected, and just a touch masculine. It's a warm and cozy scent. It feels like wearing your boyfriend's sweater. I'm adding this to my fall rotation.
09/18/2016
I was not a fan of this scent, It did not last more than 30 min and I had to spray a lot to even notice it.
09/10/2016
Love this scent-nice and clean and stays on!
09/02/2016
Love this. Goes on clean and stays.
09/01/2016
Have loved all of the Clean scents, but this one is my fav by far!
08/24/2016
By far my absolute favorite from this brand, it's so warm and comforting, and it makes me want to wanlk in the woods! Oh and it lasts long too. :)
08/24/2016
I love the smell. It's been hours since I put it on. I still smell it. I like it so much I'm ordering another.
08/04/2016
Love the smell, clean, fresh and woodsy!
08/03/2016
OK, I know y'all will probably get sick of me saying how much I loooove a fragrance...but, I LOOOOOOVE this fragrance. It is so refreshing and well, for lack of a better term, clean! :) For me, I kinda like to put fragrances that I've come across a sample of and already know that I'm gonna enjoy in my queue. I'm not about trying out something as personal as a fragrance based on another person's review. The reality is that whether or not you're paying the price of a full bottle, you still Are paying for the fragrance, albeit no where near the purchase price of a full bottle. Also, we've got to take into account the fact that fragrance will smell different on everyone due to body chemistry. A simple way to explain it is that once the fragrance hits a person's skin, it interacts with their own body's chemistry and the fragrance changes...sometimes subtly, sometimes not so subtly. Based on all of those factors, I like to test drive fragrances before ordering them through Scentbird so I, personally, pretty much always know ahead of time that I'm gonna like it. Whew! Having said all that, Clean by White Woods is 5 heart fragrance in my book! #Muah!!!
08/02/2016
A good scent for work. Not too strong & not overly girlie.
07/21/2016
I have the rollerball 5pk and love it!! This scent is more perfume scented then the others lasts almost all day sophisticated
07/10/2016
Love, love, love, love, love...
07/02/2016
This is a great office scent. My CEO is highly sensitive to scents and this is one of the few that does not bother him. It is also long lasting and light.
07/01/2016
Absolutely love!!! It is a perfect fresh summer fragrance.
06/29/2016
Smell like a horrible soap my family used when I was younger!! Ew.
06/20/2016
This is a very nice light fragrance. It smells clean and fresh. It reminds me of "Cashmere Mist" by Donna Karan. I gave it a four star review only because it doesn't last long on me.
06/03/2016
I love clean scents so this was perfect for me! However, like other reviewers noted, it doesn't linger.
06/02/2016
Not for me. I felt like this was too masculine. It smelled much more like men's cologne than a woman's perfume.
05/31/2016
Perfect light scent for day!
05/31/2016
This one definitely grew on me. Not the longest lasting, but a very light beautiful scent.
05/29/2016
Loved this light, warm scent. Perfect for everyday wear.
05/09/2016
Unfortunately, the first time I wore it the smell reminded me of baby wipes/old lady...I haven't been able to wear it since.
05/06/2016
I love this scent it smells amazing I always get compliments.
05/02/2016
Soft, clean and an light scent. It's not overwhelming and makes you inhale it once it hits the skin.
04/29/2016
I really like this scent. It is subtle and spicy, but still has that clean smell this brand looks to impart. However, it does not last through the day, so I gave it a 4 instead of a 5.
04/24/2016
Warm, comforting - like this one a lot!
04/05/2016
It smells very fresh and clean. Almost masculine, but in a pleasant way.
04/04/2016
This is a very pretty clean and subtle scent. I have smelled the CLEAN perfumes before and was never intrigued. But this is just nice for maybe the office or an interview, or for everyday.
04/03/2016
This is for sure on the right track to what I have been searching for. It had the woodsy/sandalwood tones along with a nice floral scent to it without being too clean of a smell. It is not what I want to impress my man yet though, but it is still good. Next I need to find something that has the citrus with cedarwood/sandalwood tones to it. I would buy this again though for a nice scent to use when working or something to throw on when shopping.
04/01/2016
The name of this scent is perfect because it is clean with a slightly earthy smell. I really like this one. It is definitely not over powering or overwhelming.
03/21/2016
Enchanting fragrance. No staying power.
03/20/2016
This scent smelled amazing. It was unique, fresh, and a little sweet; however, I had to spray it three times to be able to actually smell it. Scents last longer on hydrated skin; next time I wear it I'll try to moisturize before putting it on to help it last longer.
03/18/2016
not for me - smelled very powdery and sweet
03/07/2016
Fantastic scent. Would loved to have had more of it. Unfortunately a tell the bottle was damaged during shipping and I only got a few applications out of it. Would consider buying full sized bottle but the packaging I received it in was a let down.
03/07/2016
This perfume is exactly what it says, clean. It's a nice refreshing scent. Definitely not sweet or sugary. It's like a fresh spring breeze.
03/01/2016
The scent is a warm, clean skin scent. I've gotten many compliments. It's very comforting. More for the fall or winter.
03/01/2016
Very nice clean smell. Smells like white musk.
02/29/2016
I got this perfume for my mom and she likes it! It's musky and fresh!
02/17/2016
nice, clean fragrance. excellent for everyday or for the office.
02/07/2016
Very nice scent. Can be worn in the office and on a casual day. Smoothies out to a nice soft musk smell, which I like because it smells like its you and not a loud perfume.
02/05/2016
Agree with the majority of these reviews. I'm a 25 y/o and thought this was a nice scent for the morning walking out the door. It only lasted about 30 min on me as well. I didn't find it overly powdery, though it has a pinch of it. A feminine woodsy would be the best description for it when I wore it. I'd buy it if it lasted longer during the day.
02/04/2016
Very light scent a little powdery
02/04/2016
everyday fragrance for the fall or winter. disappeared in twenty minutes on me. i will say that my skin didn't turn this fragrance, but i didn't get any projection from it. it acts completely differently on my mothers skin. the scent reminds me of cashmere mist, without the gourmand notes and a bit fresher and cleaner.
02/03/2016
Love this fragrance it's so romantic and clean.
02/02/2016
Loved the clean smell wears really well and last a long time. I would recommend it.
02/02/2016
Didn't love it, I was expecting something else I guess.
01/30/2016
This perfume ended up being a lot more masculine and musky than I initially thought, but it's great for winter, and awesome to spray on shirts so they smell woodsy and wintery.
01/30/2016
Very clean fragrance. I think this would be a great layering perfume
01/29/2016
Incredibly disappointed with this scent the smell is not bad but I expected something more on the sexy side it's just a very powdery vanilla like smell and doesn't last on the skin at all I'm better off wearing a body spray big thumbs.
01/25/2016
It's alright. It was a little too "mature" for my tastes.
01/10/2016
Definitely a heavier perfume. Very unique, and I really like it. To me it is just on the verge of being a men's cologne, which I like. Sometimes it's a bit much for me, definitely better when I wear it in colder weather.
01/02/2016
I like this perfume more as it wears theoughout the day. To be honest I was expecting a more woodsy, warm scent. It's nice, just not my favorite. I was hoping for something sexier like Miss Dior.
12/31/2015
It's a heavier fragrance than I expected. I prefer it a little more of a light floral, spicy fragrance than this one produced. Wore it for the month, as it wasn't terrible but I would not purchase full size.
12/30/2015
This has a very nice clean scent. A lil musk but nothing too much. Smells good when I wear it
12/30/2015
Nice clean scent. Perfect for every day. A bit too subtle for evening wear. Prefer for spring or summer wear over cooler weather.
12/30/2015
Clean. Doesn't last very long
12/29/2015
Oh, dear! Well, this was worth a shot, but it's so not for me-- contrary to the name, the predominant note in this is musk, which to me is the opposite of "Clean". It's a particular kind of musk that I can't stand, even when I smell it on other people. I will say that for people who don't have my aversion to musk, I think this is a well-crafted, simple scent. But personally, I need to find someone who will take this off my hands! (Preferably someone who won't wear it around me.)
12/17/2015
Fresh smelling, nice hints of woodsy notes, not too floral. The musk didn't overpower anything. A few hours in, the scent lingered and lost some of the floral bits, but still was pretty nice. Overall, a solid scent, maybe for someone who doesn't wear perfume often.
12/06/2015
Very fresh-smelling; nothing super fantastic.
12/05/2015
This is my new fave! Clean but not soapy. The perfect go to for most occasions. Maybe not date night...like a little darker for THAT. Just right for office or drinks and everyday. LOVE LOVE LOVE!
12/04/2015
Love this scent!
11/30/2015
Loved this scent. So clean and sharp! I want to wear it almost every day! This scent is a must have.
11/29/2015
LOVE LOVE LOVE! I'm considering buying a full size bottle of this fragrance. Great in the fall/winter season. Definitely leans masculine, but I like that. Scent lasts a considerable amount of time.
11/23/2015
Perfect clean scent for fall. Love it.
11/20/2015
I am so disappointed with this one! I read the notes and thought it would be perfect for me, but whenever I spray it it's just unbelievably powdery. It reminds me of babies / baby powder. Super regret.
11/15/2015
It smells like a men's fragrance. I actually had to look it up after I put it on to make sure I didn't accidentally order a cologne. It's very strong and musky. It smells great, don't get me wrong, but it makes me smell like a man.
11/14/2015
This is what I wanted Clean Cashmere to be. The hints of spice and citrus keep the amber and sandalwood from being flat or boring. It does seem to wear off more quickly than I would like, but lingers a bit right on the skin, which makes it perfect for day wear to my mind.
11/05/2015
Love the smell, but does not last
11/04/2015
Love this scent. I got a lot of compliments on it as well.
11/01/2015
Love this fragrance - perfect woodsy clean scent. Thanks Scentbird!
11/01/2015
Love this fragrance - perfect woodsy clean scent. Thanks Scentbird!
10/31/2015
Love the fresh scent! Not overpowering!
10/30/2015
I love how clean & cozy this smells - perfect seasonal fragrance for autumn! However, unlike my other perfumes, the staying power wasn't great. I still like to get hints of my scent hours after application and this one fell short in that arena. Still a great everyday scent though!
10/30/2015
Hmmmm I was eager to open and smell it because last month was so great but this missed the mark for my personal taste. It smell a little to "Mature" for me or to be blunt like my Grams :-/ not a winner for me if I could give negative hearts a def negative 5 hearts for me
10/29/2015
Not a great smell to me. It was a little nauseating, reminded me of a fall edition all purpose cleaner
10/29/2015
This is really fresh and clean in a woodsy sort of way. Great for everyday!
10/27/2015
This is a pretty, everyday go to perfume that's more powder and musk than woods on my skin. If TBS's White Musk and DK Cashmere Mist had a baby, she would smell something like this. And I mean that in a good way since sometimes all you want is comfort and effortlessly pretty. It'd be perfect post-workout or for an occasion where you want to smell good without turning everyone's head. 3 1/2 sparkly perfume bottles out of 5.
10/21/2015
Love the scent. Perfect for fall.
10/21/2015
I like this scent. Perfect for fall. It's just a little too masculine for my taste.
10/06/2015
I really liked this scent. It's light with a woodsy fall aurora about it. The only negative is that the scent does not last more than a couple of hours which is a real bummer.
09/30/2015
I like the smell, but I don't feel that it is strong enough to last very long. It's very light and doesn't linger.
09/30/2015
Love it, light and beautiful scent.
09/30/2015
I love this scent!I haven't tried any of the CLEAN fragrances before and this is awesome. It's a nice everyday scent, not too heavy and just smells clean :) It kind of reminds me of a much lighter and wearable version of Victoria's Secret Heavenly Angel perfume (at least on me anyway). I would totally buy this!
09/29/2015
Was not a fan. For me it had such a strong musk smell that overwhelmed everything. I'm thankful I was able to try this before hand, VERY thankful.
09/29/2015
It has a stronger woodsy scent than I expected or usually like, but I think this is a great fall scent.
09/28/2015
Not too strong and very pretty
09/20/2015
Very unique, but not my favorite smell. Something I'll keep wearing to see if it grows on me.
09/01/2015
I'm in love with this smell.
08/29/2015
it's whatever. it lasts long tho
08/19/2015
Not my cup of tea it smells so masculine and kind a boring. Not very strong but it does have a clean smell. I just don't like it.
08/06/2015
Definitely a fall/winter scent, but I love it. It'll be perfect in a few months!
03/31/2015
It is just as described. Very clean but cozy scent. Perfect for the day wear.