Clean Reserve
Warm Cotton (Reserve Blend)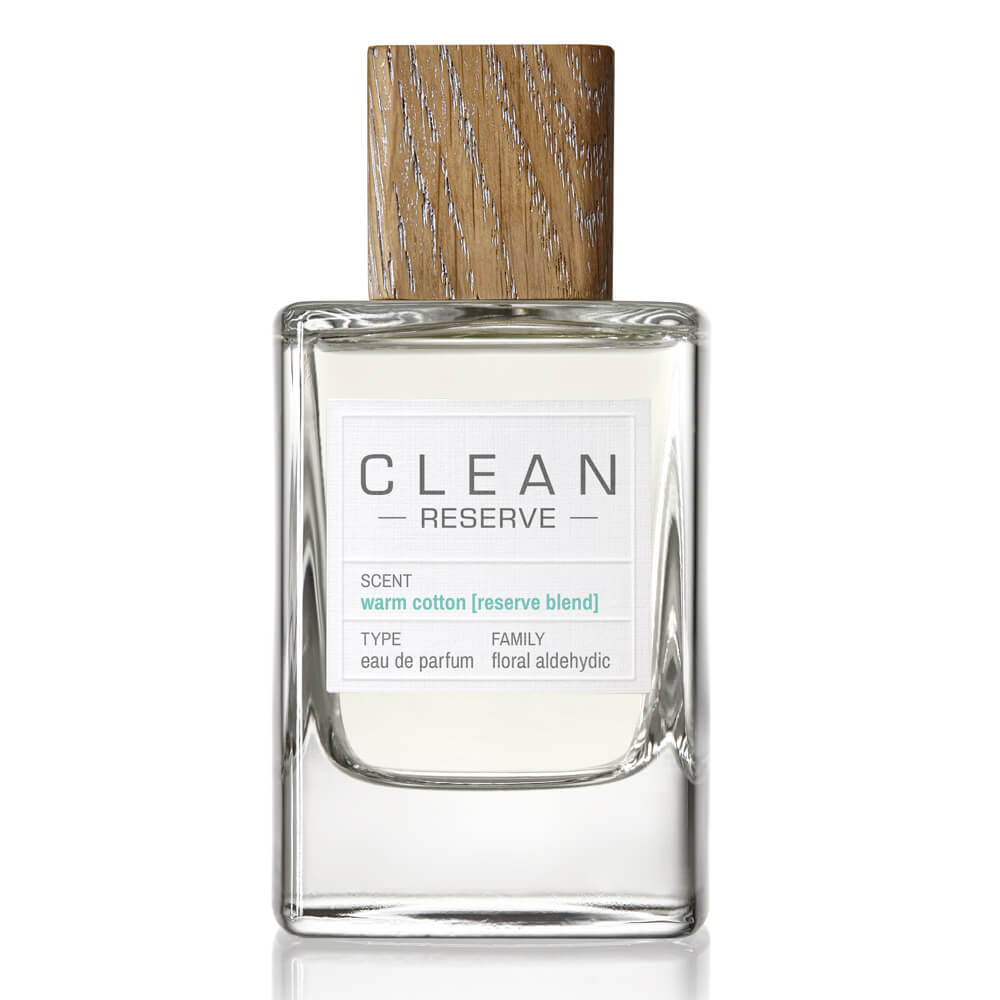 Get a 30-day supply of Warm Cotton (Reserve Blend)
for
$
14.95
Notify me once this scent is available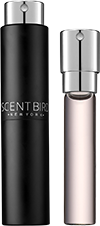 0.27 oz subscription

0.27 oz a la carte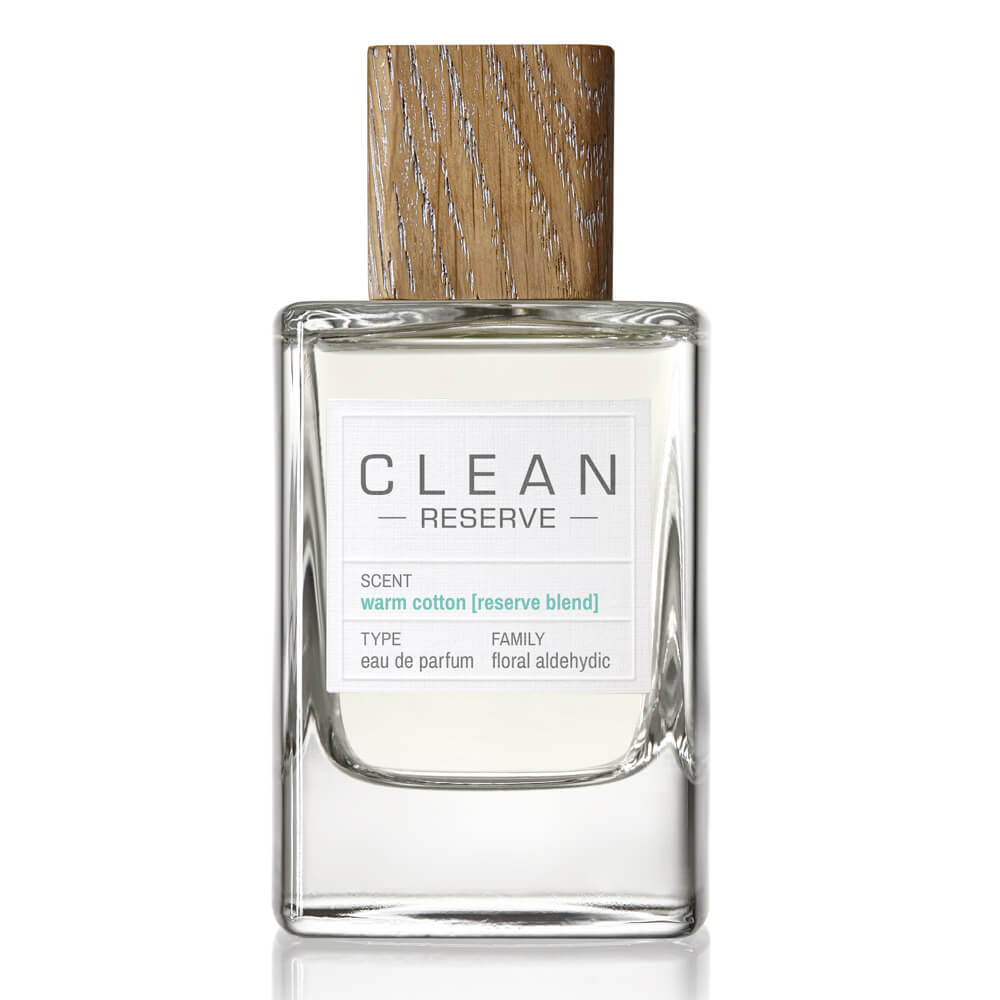 3.4 oz bottle
Share and earn free perfume
Notes





Description
Reserve Blend Warm Cotton is for those who currently love Warm Cotton, or anyone who prefers to smell quintessentially clean. The fragrance envelops you in pure freshness that's bright and comfortable. Its essence lies in the irresistible freshness of translucent florals and the soft feel of skin-loving musks for the ultimate feeling of luxurious comfort.
You may also like
Warm Cotton (Reserve Blend) by Clean Reserve Reviews
10/19/2016
It smells amazing to spray in a room . It is like wearing air freshener. The scent is strong at first but lightens up
10/18/2016
This is a nice scent. Reminds me of fresh warm laundry out of the dryer. I don't love it, but I do like it and might order again in the future.
10/02/2016
I love the clean fresh smell of this perfume. One of my favorites.
10/01/2016
I got this one for the second time :) It smells exactly like clean laundry and if you want to just smell fresh and clean, this is it! Love!
10/01/2016
It alright. Smells like clean linen candles that you would buy from Yankee candle. Too flat for me.
09/30/2016
Thought this scent would be watery or light and airy. Smells like the offspring of a dryer sheet and Windex. Pretty disappointed. :(
09/29/2016
I love it!!!! Everyone complimented me and the scent lasted all day.
09/24/2016
I hated this, it smells like an air freshener. Didn't last a long time on me either. No thank you
09/22/2016
This smells just like clean laundry. Fresh, lightly perfumed clean laundry and linen. I want to bath in it!
09/13/2016
It definitely changes after the scent settles down. I like it. Lasts all day. Very clean and refreshing.
09/12/2016
Great after gym Cologne, fresh, clean and long lasting. Pick some up!
09/10/2016
Strong at first but fades to a wonderfully warm and comforting scent. Like fresh laundry. The scent really does last ALL DAY.
09/08/2016
If you love a clean scent, similar to just washed sheets then then perfume is perfect.
09/08/2016
If you love a clean scent, then this is the perfect perfume for you.
09/02/2016
Smells clean and refreshing.
09/01/2016
Highly enjoyable! Fresh and clean scent. I like my fragrances to require the person to "lean in" and not scream hello to everyone I pass.
08/31/2016
this one is ok. it has a very strong smell where you only need one squirt, but its a tad bit too much. i did use the whole bottle though so im not saying its bad, just over powering.
08/04/2016
I LOVE the scent, I just can't use it very often :( It is very strong, so much so that it gives me headaches several times after wearing it. Reminds me of fresh laundry, dryer sheets, etc.
07/29/2016
This perfume is everything i wanted it to be and more. As a fan of the Clean brand in general the Reserve brand is a welcomed sibling. This perfume smells like warm cotton nothing more nothing less.
07/02/2016
Soft scent. Smells like fresh laundry
07/02/2016
I have had many female friends say they love the clean smell of my laundry it's just so refreshing. This scent hits it on the head. Summer scent defined as Clean and fresh. I have received many compliments.
07/02/2016
Too much like a dryer sheet. Gave it to a female friend. Wondering if this is a waste of money.
06/05/2016
Love it. Nice clean smell.
06/03/2016
It's not my favorite, but not terrible. It smells like fresh linen. It just wasn't the best scent for me, but if you enjoy the smell of laundry it would be perfect for you! Scent lasted most of the day.
06/03/2016
too much like fabric softener. May be nice on other people, but not for me.
06/03/2016
I wasn't too fond of the scent. It was definately a clean feeling, but it didn't give me the feeling of standing out. It almost seems to fade quickly and blend with other scents around. I have yet to get a compliment on this scent.
06/02/2016
A great, fresh scent, but so overpowering when first applied that it has given me headaches on several occaisions.
04/29/2016
It's a nice clean woodsy smell . The scent doesn't last long on the body (may have to use more squirts) but it's a nice smell
04/01/2016
Smells beautiful, but too much like fresh sheets out to wash.
03/29/2016
It smells great, but more so as a room spray than a perfume. This was not a scent that was predominant on me all day.
03/29/2016
Warn Cotton scent is very strong when first applied (I'd recommend using a very small amount) but mellows out nicely to a fresh and clean smell that last all day. Definitely a great scent for casual wear.
03/18/2016
I love fabric softener and laundry detergent. My friends have joked that if I could bathe in Downey I would. That is probably why I love this scent as much as I do. It smells like clean laundry. I went to buy it and was floored at the cost, but I was so glad it was on scentbird.