Clean Reserve
Sueded Oud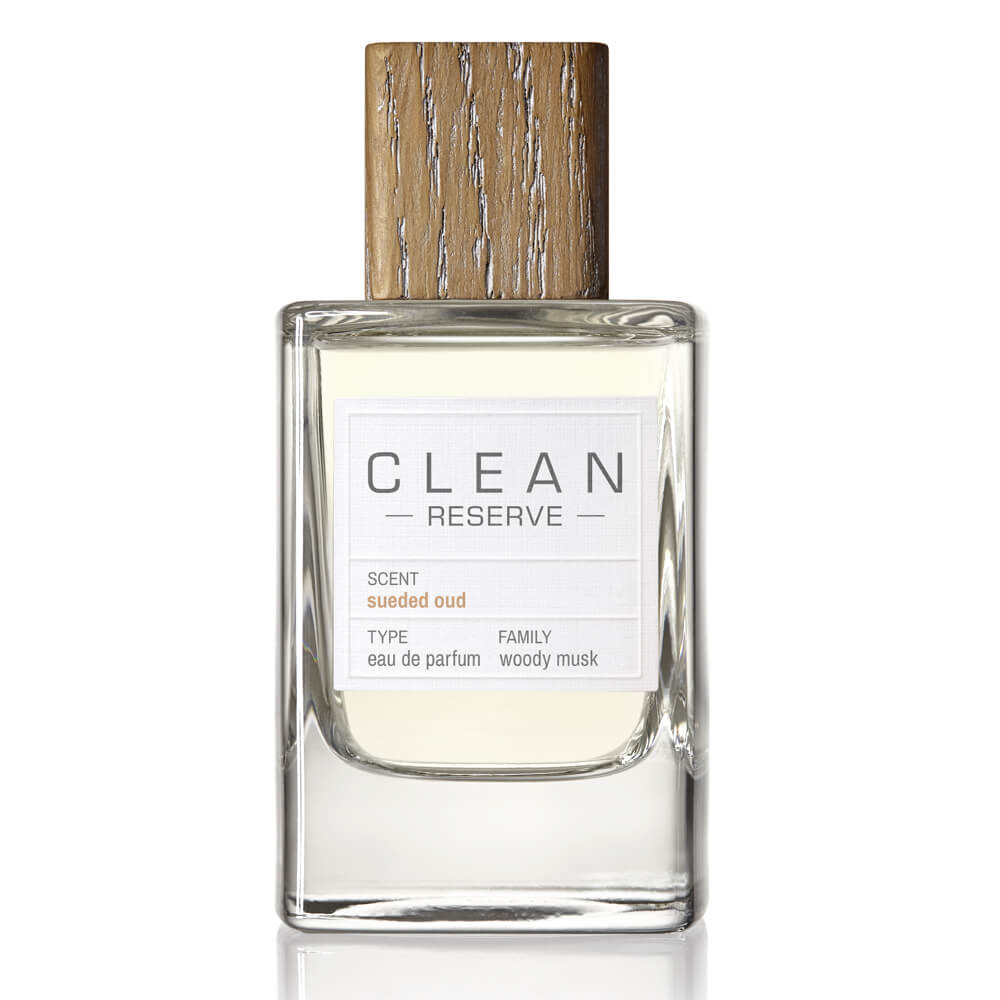 Get a 30-day supply of Sueded Oud
for
$
14.95
Notify me once this scent is available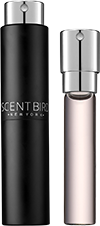 0.27 oz subscription

0.27 oz a la carte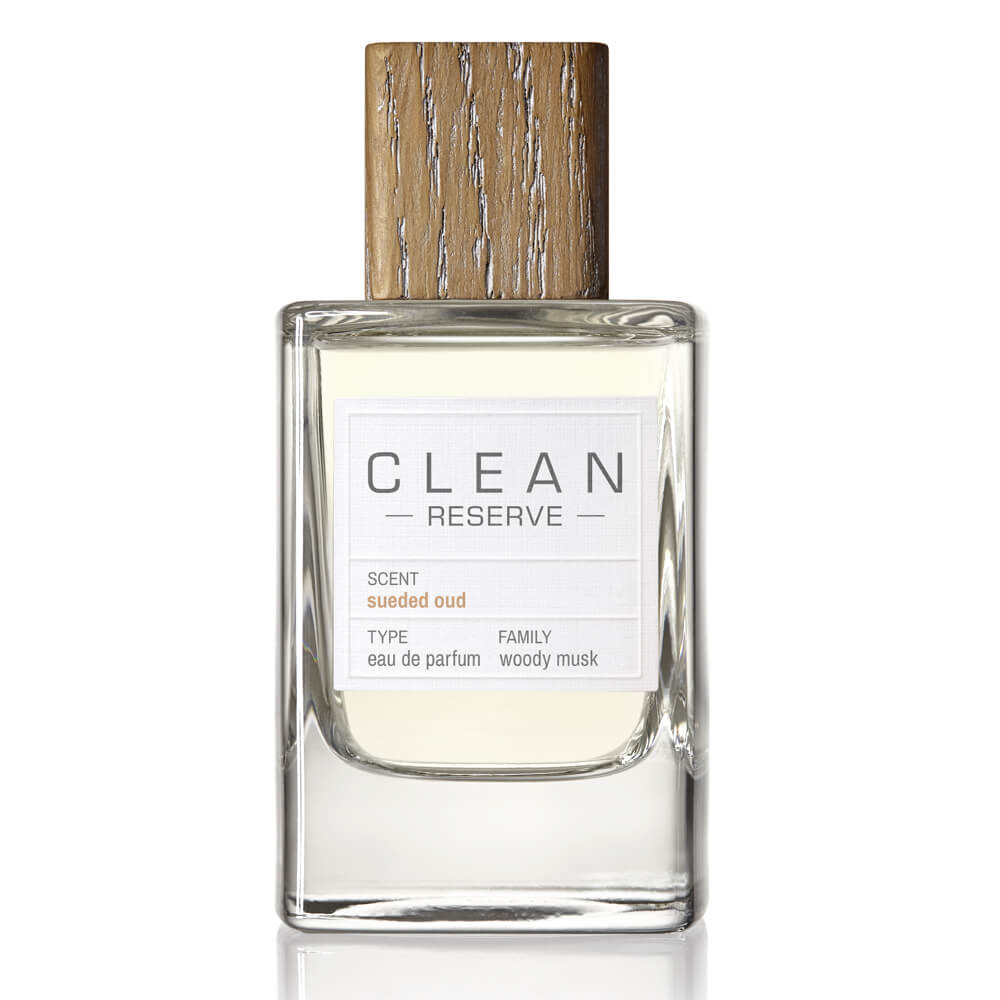 3.4 oz bottle
Share and earn free perfume
Notes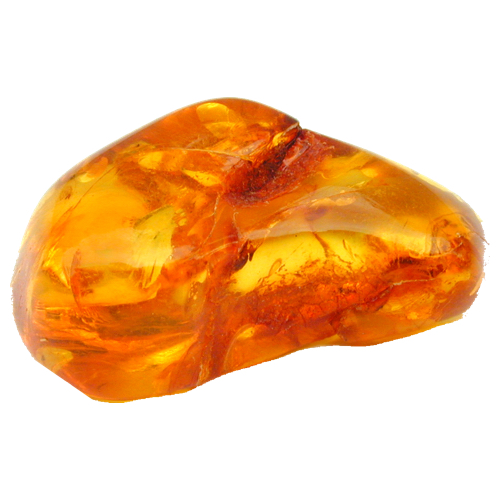 Description
Sueded Oud is a fresh and creamy approach to a traditional oud fragrance. It is a discovery of natural textures and an exploration of the fluid movement between the brighter and darker facets of fragrance.
You may also like
Sueded Oud by Clean Reserve Reviews
12/10/2016
My favorite. Great unisex scent. It is a little strong so a little goes a long way. This and "Not a Perfume" are my current favorites. They are both unisex, not floral. More earthy/spicy
12/08/2016
very long lasting perfume and spicy. I love it
12/05/2016
Very nice smell, Clean's take on a oud perfume is impressive. Original and not like anything else I own.
12/03/2016
very light ----no lasting time ----maybe different for someone else
12/01/2016
Did not receive this perfume! It was on my list. What happened?
12/01/2016
Perfect for the novice oud/agarwood enthusiast! I love this scent because it is a fresh, light oud that is perfect for every day. You really get the chocolate and leather tones too, to round off the sent, which makes it a well crafted perfume. It doesn't have as much staying power as I would have liked so it's subtle, but still sexy.
11/29/2016
Not a good perfume......synthetic (fake) Oud...
11/20/2016
This is a very clean, slightly warm scent. It has powdery tones. That said, it is is a bit too unisex for my taste and I'd rate it 2 out of 5 for this reason. However, the quality of the scent merits a solid 4 out of 5 rating.
11/04/2016
Its a good fall scent, spicy and warm.
10/30/2016
Love this scent!!
10/29/2016
how i'm able to share any thoughts about this item clean reserve Sueded Oud when i have never received it. scentbird is a joke all they doing is taking people money & not standing up to there standers
10/25/2016
Love it! Very subtle & comforting. Definitely wearing regularly
10/05/2016
This scent is smells like smoky suede. It's a very light scent. It is almost too unisex for liking. The girls in my office have noticed that it's not my "normal" type of scent. I won't be repurchasing this scent.
10/04/2016
I love it. Has the dark, musky and spicy smells that I like. Definitely a night time frangrance. A very sophisticated fragrance that develops over time on your skin.. note- the smell isn't as good when you first put it on but you have to let it do it's thing.
10/03/2016
Clean suede masculine
09/30/2016
Smells great! I've gotten so many compliments on it! It's spicy and light and fresh, all at once. It's just not a fragrance I'd wear every day, during all seasons.
09/29/2016
Not sure if my cold is effecting my review, but the scent is nothing I'm overwhelmingly excited about. Pretty neutral and soft. Pleasant smell, soft touch of suede and oud. Although, I do love a stronger oud. Good for a sensitive nose. Definitely on more of a masculine touch with powdery fresh ending.
09/28/2016
The scent does not last long and is very faint. Its too unisex for my liking. I also had someone compare it to a perfume a grandmother would wear.
09/24/2016
Not love at first sniff. I need time to decide on this one but I don't think it will be one I will purchase a full bottle of. Maybe it's just a little too unisex for me.
09/23/2016
Just not my thing, bummed because I really wanted to like this scent. It is just a little too light for me, I prefer an oud to be stronger, kind of like Another Oud by Juliette Has A Gun. Anyway, I am just sad that this scent doesn't work for me, may work better on someone else, but it's not my type of perfume.
09/22/2016
This is my first perfume since joining scentbird. I absolutely love it. It is so elegant and classy smelling.
09/22/2016
I absolutely love this scent! I had never smelled anything from Clean Reserve before and chose this one at random after reading some good reviews. For me, the incense oil is the strongest note but I catch bits of jasmine throughout the day. I can see myself wearing this to the office or out on a date because I think it has a bit of a sexy feel to it. It's not very strong but it doesn't fade away either, it's very light and clean. Definitely recommend for something unique and different!
09/01/2016
More on the feminine side than I had imagined, but still appropriate for men. Not as "soft" of a scent as I'd hoped. Definitely only see this as a date-night fragrance.
09/01/2016
At first I wasn't sure if I liked it or not, but after wearing it after a couple of days of wearing it, I have decided that I do actually like it. I would use the word "Outdoorsy."
08/30/2016
Loving the Clean Reserve line. Spicy and a little sweet, perfectly balanced with a hint of musk to make this an interesting unisex scent. Pairs really well with Blonde Rose (another winner on its own)!
08/30/2016
Sueded Oud has strong suede smell, which I didn't particularly like much. It reminded me of an old stuffy coat closet... IJS
08/11/2016
Super Clean, love the Suede (very predominant). Love the fact that it is light and long lasting.
08/06/2016
This scent was exactly what I was looking for.
07/31/2016
If you ever have heard the phrase 'IT IS WHAT IT IS" .....THAT would describe Sueded Oud EXACTLY. ---it's suede, it's oud, none of which outbalance each other.... Definitely an office fragrance. Lightly lingers for the better of six hours. If I can't find my bottle of Polo Supreme Oud, I'm reaching for THIS one. One for Fall and Winter for sure. I'm glad I gave this one a go!!!
07/31/2016
I really like this scent. I bought a CLEAN sampler set and used up the roller ball, it was time for a bigger size. This is my next favorite scent next to "Rain" in this collection. Nice and fresh, slightly powdery but nothing overpowering. A little bit warm as well.
07/30/2016
I dislike "flowery" perfumes, preferring the more masculine scents of men's colognes...but I still want to be feminine at times. I'm new to Oud scents, but this one has a nice unisex scent - my fiance likes it too. It's not too masculine, not too feminine. On my skin, it has a very faint undertone of maybe jasmine or perhaps honeysuckle...nothing overly "sweet"...just enough to had a touch of femininity when I wear it. On my fiance's skin, it takes on a more masculine suede and leather scent.
07/29/2016
Really, really clean smelling oud cologne. Probably one of my favorites, right up there with Tom Ford WOOD. I recommend this to anyone in an office setting, or a professional workplace environment where you want a woody smelling cologne, but nothing overly offensive.
07/22/2016
Amazing scent! Absolutely love this. Received a lot of compliments.
07/02/2016
Amazing. Great scent and perfectly described on the site.
06/06/2016
Great pleasant smell, oud with a hint of leather. Last longer than most scents, but not long enough.
06/05/2016
This scent is very light. It reminds me of Jo Malone's Pomegranate Noire. Definitely would buy a large bottle.
06/03/2016
Ok, this is REAL Oud. You want to know what a really expensive Oud perfume smells like? This is it. I was amazed that Clean Reserve was able to pull this one through. Masculine scent, but i love to wear it in co,combination with a sweet one so it creates an undertone. i always receive compliments on the fragrances i wear because i mix them on my skin and create something new... or balance what i don't like. I'm spraying this on my husband by itself everyday <3 it is such a delicious smell if you like woody, spicy...i mean, Oud its delicious. Love it!
06/01/2016
Smells really manly, and woodsy.
05/22/2016
this fragrance developed nicely. I can't describe it completely; a beautiful mix of notes that has smelled different each time I've worn it.
05/19/2016
Simple loving the new Clean Reserve line scents. not entirely sure I would label this truly unisex, but I can see this smelling lovely on some men. This is not a true "oud" for tbose of you who are really looking for an oud scent, but more mildly a riff on one. It is incredibly interesting and complex in it's own right and I adore the bold scent and dry down. I did find myself doing a couple touch-ups during a long extended day, one needed and the other more for my own enjoyment. This scent in particular mixes perfectly with the blonde rose scent from the reserve line.
03/31/2016
I am a big Oud fan and I tend to wear a lot of Serge Lutens fragrances. I have to say this is a very unique fragrance with is both clean and deep at the same time. I have gotten several compliments and am definitely going to purchase! Only draw back is I tend to have to re-apply mid day.
03/30/2016
I really like the scent, however, I feel like it's definitely an EDT not an EDP. I feel like it only last an hour or two and with "Oud" in the name, I was expecting something long lasting.
03/17/2016
I had recently fallen in love with an Oud perfume (much pricier) and have been looking for a more reasonable substitute. I do like this perfume, even though it is probably a bit too masculine for my tastes. I think it will layer nicely with something more floral to soften it up a bit.
02/25/2016
The name is perfect for what this scent is. It is suede and oud, done in such a way where it can be worn as an everyday fragrance. It is light! I am only giving it 4 hearts because, for an oud, it doesn't last more than the standard 5+ hours I usually get with oud scents.