Clean Reserve
Blonde Rose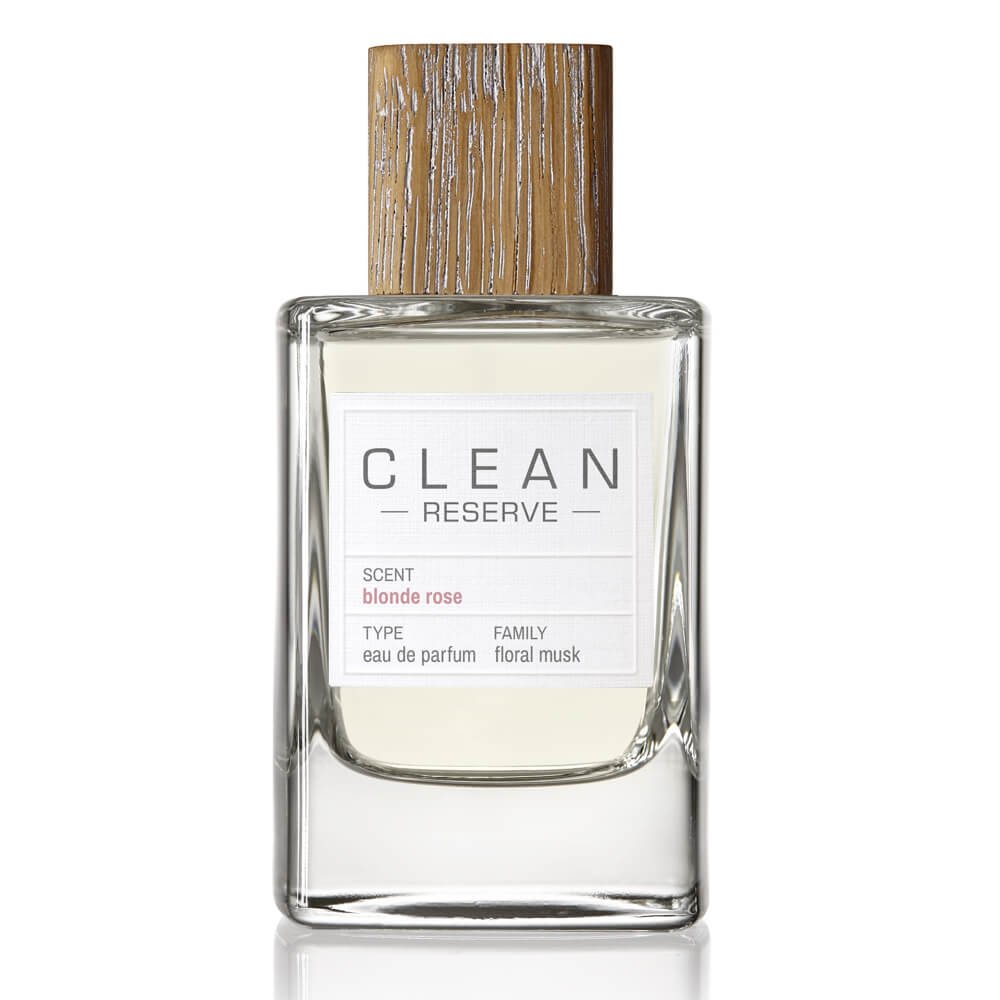 Get a 30-day supply of Blonde Rose
for
$
14.95
Notify me once this scent is available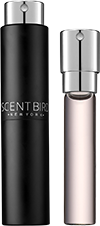 0.27 oz subscription

0.27 oz a la carte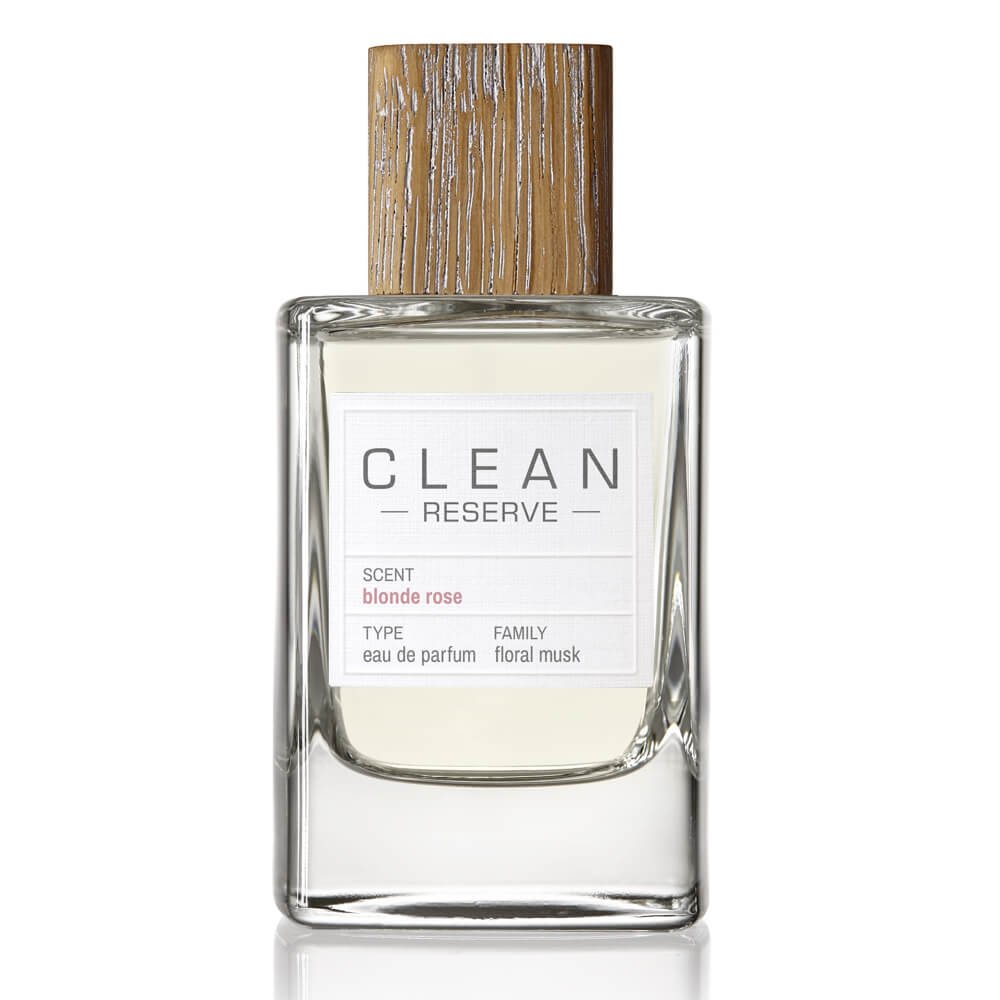 3.4 oz bottle
Share and earn free perfume
Notes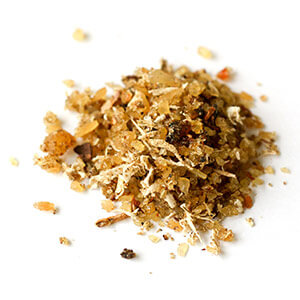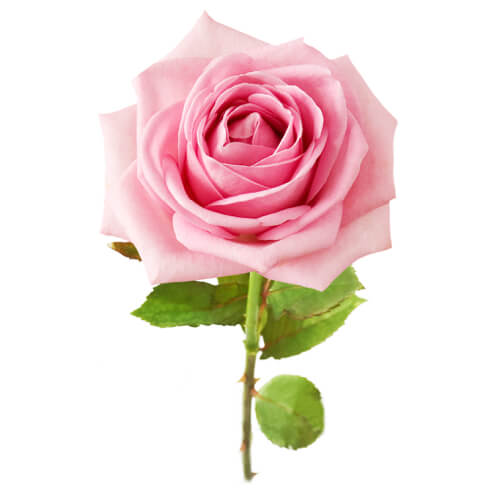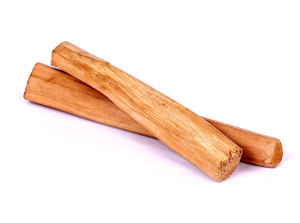 Description
Blonde Rose is not an ordinary floral fragrance, it is for anyone who loves to be feminine with an edge. A sophisticated blend of rose, jasmine, and peony, it reminds of the classic, yet modern femininity that's fresh and sexy. Men can wear it too, especially when paired with Sueded Oud.
You may also like
Blonde Rose by Clean Reserve Reviews
12/03/2016
I'm sure others will like it, but it is not for me.
12/02/2016
It didn't smell much like rose to me. And it kind of reminded me of the soap in my grandmas bathroom. Not bad, but not good.
11/26/2016
This scent is musky and floral. You can definitely smell the rose part of it. Overall, this scent smell like the Sampaguita Flower.
11/16/2016
Very clean very floral. It was a very unique experience for me. The ONLY reason it is not a 5 star is that it fades a bit quicker than expected.
11/07/2016
I absolutely loved this scent !! I'm a big fan of clean perfume in general , but this one just made the top of my list . I was actually stopped in the grocery store of all places, beacause someone smelled and loved this perfume !! Really beautiful scent !
11/06/2016
A few of the other fragrances had to grow on me but this one is garbage. The scent barely exists and I swear it's gone before I can even get out the house. Maximum disappoint.
11/05/2016
LOVE LOVE LOVE IT!
11/05/2016
I love this scent it's very sophisticated. It is not too strong, but it is strong enough to where you can smell it.
11/03/2016
I wanted to like this but there's a horrible undertone of cigarette smoke!!
11/02/2016
Love this smell!!! Wish it did last longer but its the perfect scent for me! Not too girly but not manly either!
11/01/2016
So clean and fresh. Not overwhelming! I love this fragrance and gifted my Mom with it also. :)
10/30/2016
This is my new favorite perfume! I love trying new scents, but rarely come across one like this unique fragrance. It smells clean and sensual--I can't get enough this scent!
10/13/2016
This is my scent!!! I LOVE this stuff!! I keep putting it in my queue because I want to buy the full size but then I cant get myself to do it, every month gets me closer & closer to buying it! Because if I keep putting it into my queue I mind as well buy it at this rate!! lol Thanks scentbird!
10/11/2016
It is a nice scent but doesn't last long.
10/03/2016
I had received a small sample of this from another subscription service, but it arrived broken and had soaked the bag it came in. The bag smelled so good so I came to Scentbird to add it to my queue. Unfortunately, it didn't smell as great on me as it did that bag. It's OK, it wasn't long lasting on me, just OK.
09/04/2016
Unexpectedly nice. I'm typically not a fan of strong floral notes. While those are present on this fragrance the woody elements do a nice job of balancing. Once the fragrance settles onto my skin it's quite pleasant as a daytime, subtle scent.
09/02/2016
Love this scent
09/02/2016
Not a big fan of this one - too powdery.
08/26/2016
Unique scent. A couple reviewers have commented its a leather smell. Yes, also slightly smokey. These scents are really strong on the top notes, but the dry down has a bit more floral.
08/24/2016
This perfume smells terrible. I am a huge fan of anything rose scented, but this is a perfume that rose tones could not redeem! It smells like an old lady, and I went as far as to wash it off my skin because it was so terrible.
08/03/2016
smells amazing, somehow floral and clean at the same time. Unfortunately it doesn't last very long and you have to be right up against the skin to smell it.
08/01/2016
It was nice just too "old" smelling for me.
07/31/2016
Not for me. It says unisex but its really feminine.
07/31/2016
Very nice scent.
07/29/2016
Eh. Not a fan. I wanted to love it. Not for me.
07/28/2016
Just got this and already in love. Clean and subtle, a whisper of sweet. Unisex for sure, but like a strong femininity for me.
07/21/2016
Unlike most scents I've worn, this one I tend to smell for hours after I put it on...typically I adjust and don't notice my cologne after a few minutes. The rose/floral scent is definitely the most noticeable but in a weird way it's still unisex. It's not for everyone, but I liked it.
07/01/2016
This scent did not last on me except for a musky, masculine reminder. The roses are present but muted, this is definitely a unisex scent.
07/01/2016
Very bright and clean smell. Will purchase again
06/06/2016
I love this scent, it last for hours and has a clean but slightly sweet smell.
06/03/2016
Not your typical rose. Okay but not wonderful.
06/02/2016
I absolutely love this scent, it is not floral really at all to me, but has this amazingly unique scent that I want to bathe in.
06/02/2016
The fragrance is more feminine however it's not girly. I could imagine a biker chick wearing this. It's has a sweet floral and leather like aroma which I believe is the Jasmine. I think one good spray is sufficient because of it's depth and uniqueness, especially if you're a guy. It's pretty floral in an authentic way.
06/02/2016
From a man's perspective, the aroma of the perfume seems feminine at first. Shortly after you tend to figure out why it's gender neutral. There is a sweet leather like scent that emanates from the fragrance, which gives it a certain depth. I believe it's the Jasmine. It's like I'm passing by a jasmine bush, which is nice. Nevertheless
05/19/2016
It has a really musky and suffocating smell that reminds me of a perfume my grandmother wears.
05/04/2016
Strongly disliked this scent. Smelt like wet wood
05/01/2016
This scent is heaven it just smells so good.
04/11/2016
Definitely not as rose-y as I expected. Could totally be a unisex fragrance in my opinion. Wears all day and has a deep, earthy almost masculine scent
04/05/2016
this is a deep fragrance.
03/30/2016
I chose this scent because it seemed different from the scents I normally choose (I gravitate towards floral or spicy fragrances). I would say this perfume it's woodsy but rosey.....slightly masculine (not a bad thing in my opinion). It's a "rich, expensive-smelling" scent. I don't think I would buy a bottle but I'm happy to add the sample size to my collection.
03/29/2016
Soft powdery blend that's timeless.
03/29/2016
Not a fan, its not as floraly as I expected. Has sharpness about it, that I do not care for.
03/17/2016
In Love! I don't know how to describe, I really thought this would be a nice addition to my growing collection of rose themed perfumes. Honestly there IS a top note of rose, but the real show stopper is a woody undertone that lasts all day, and i find I keep sniffing myself as the day goes by :-)