Carven Parfums
Carven Le Parfum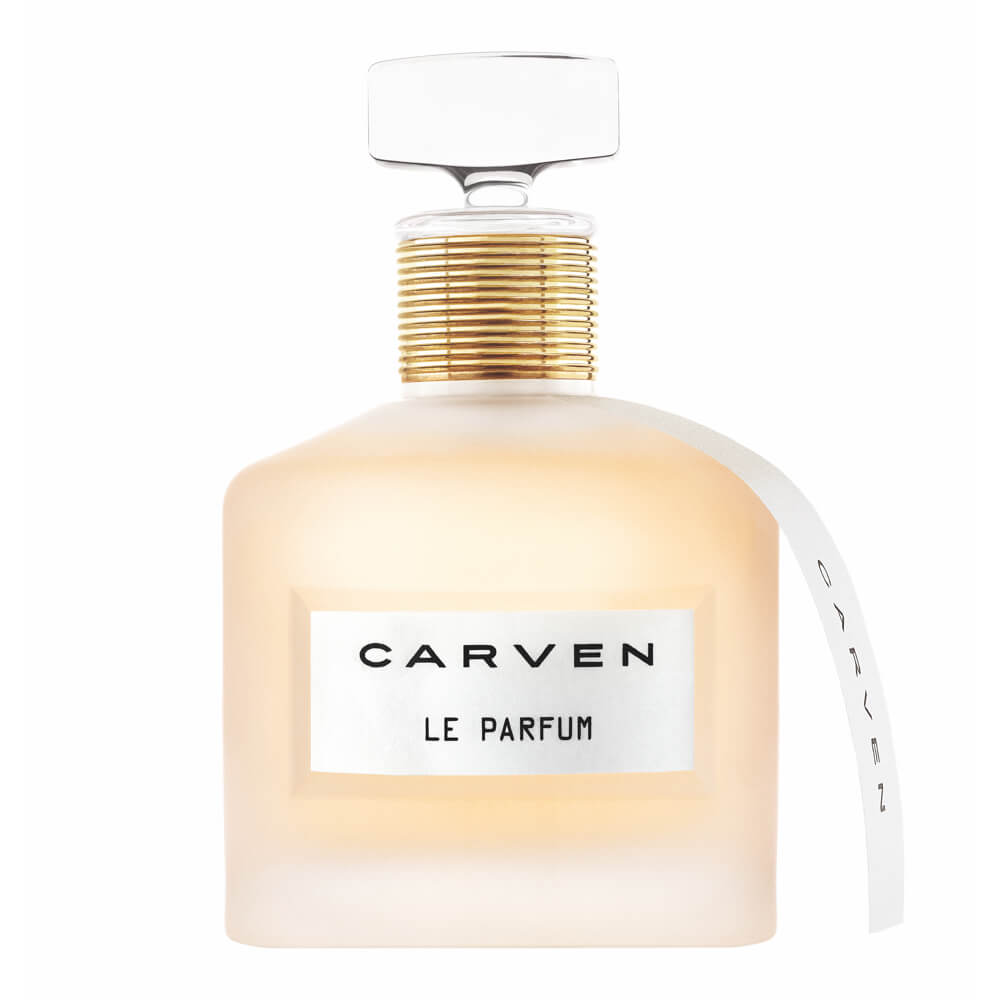 Get a 30-day supply of Carven Le Parfum
for
$
14.95
Notify me once this scent is available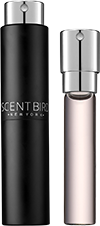 0.27 oz subscription

0.27 oz a la carte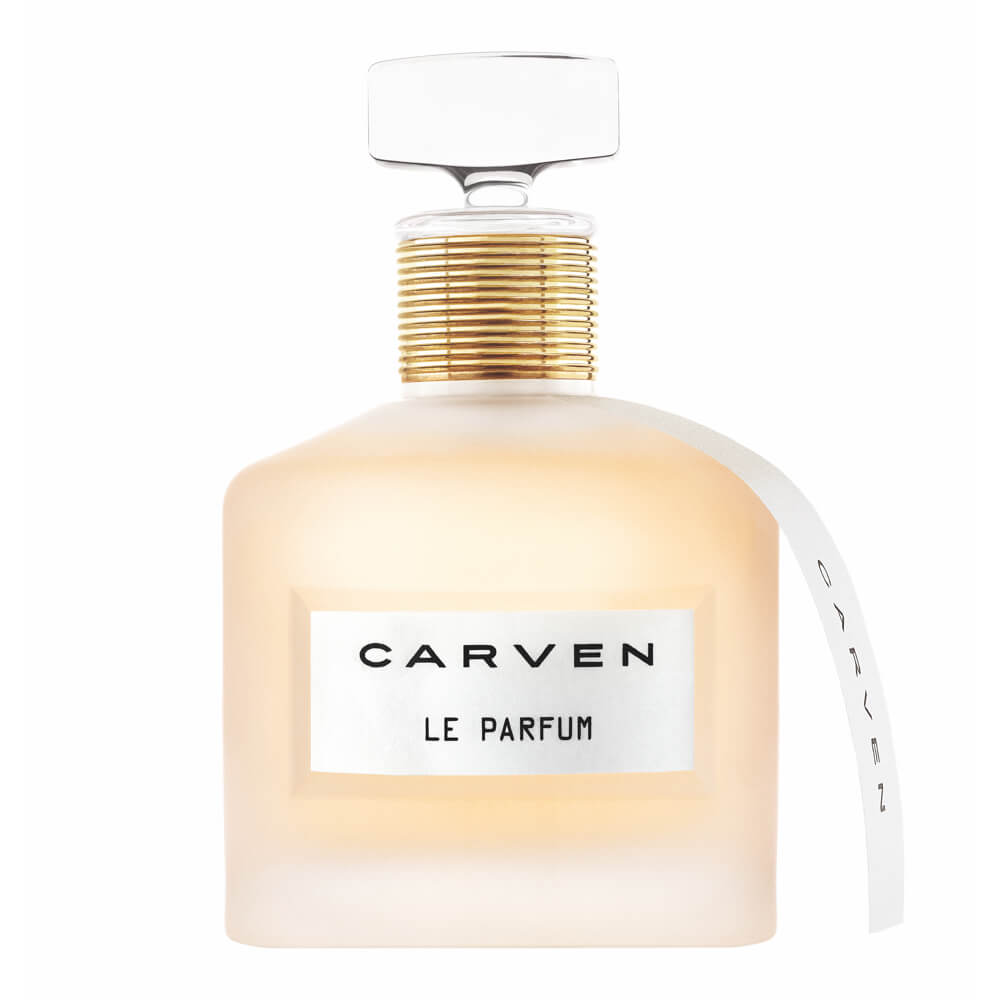 3.33 oz bottle
Share and earn free perfume
Notes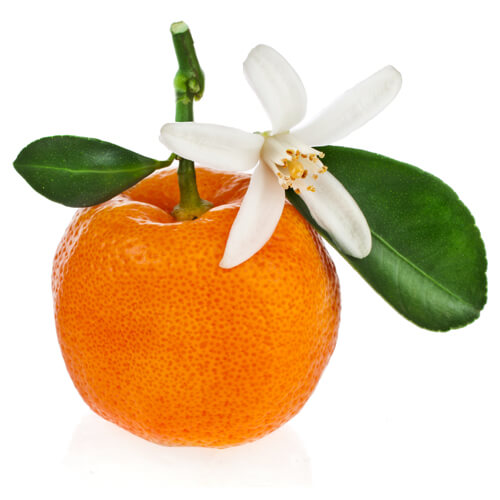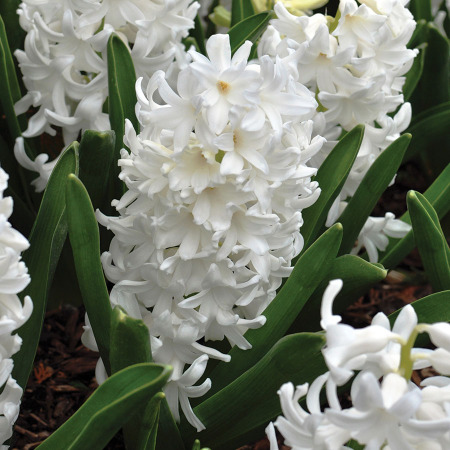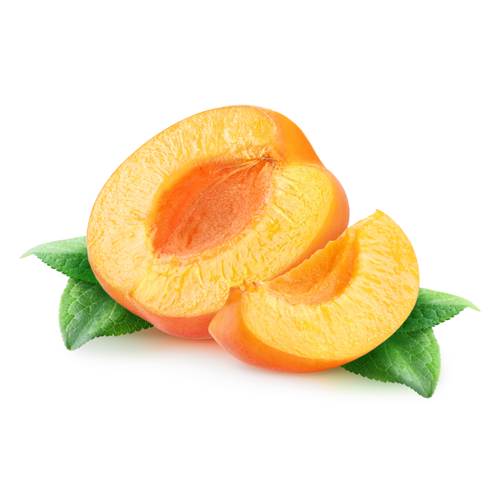 Description
Discover Carven Le Parfum, a fresh floral fragrance from Carven. Simplicity, freshness, and charm are expressed through this couture scent. A burst of spontaneity and gracefulness are carried by Neroli, Mandarin Blossom, and the delicacy of White Hyacinth. A lighthearted floral bouquet is built around a hint of Jasmine and Ylang Ylang, touched with a whiff of Sweet Pea. White Sandalwood and a precious wood harmony create lingering silage of rare purity.
You may also like
Carven Le Parfum description
Francis Kurkdjian's work for Carven is one of the best examples of floral perfumery going today. Each of his three main Carven perfumes (L'Absolu, Le Parfum, and the Eau de Toilette) combine the same notes (sweet pea, ylang ylang, mandarin) in a variety of ways, so the fragrances fully present their unique personalities.
And like any large family, those personalities are sharply defined, with voices that all carry differently. L'Absolu is dramatic and extroverted. While the Eau de Toilette is summery and lighter than dandelion fuzz.
But what about the middle child – Le Parfum? It has more depth and presence than the Eau de Toilette, while not ascending to the operatic grandeur of the Absolu. Le Parfum is a quiet, but strong fragrance that illustrates what is meant by "Still Waters Run Deep."
The opening notes of mandarin blossom and hyacinth are both sweet, but with an almost melancholy feel. The fruit facets of the mandarin blossom sparkle with natural sugars, and the hyacinth feels humid and wet. These are hothouse florals, heavy with their own weight. But their lopsided sweetness smells welcoming and warm, and opens the heart to go in a completely different direction.
The sweet pea, ylang-ylang and jasmine that follow are as breathy and light as the top notes were heavy and somber. Carven's Le Parfum begins in humid sunlight, but soon chases after you into welcoming shade. The difference in texture between the ripening heat of the top notes and the airy coolness in the heart notes is subtle. You'll begin to feel this perfume becoming lighter and more winsome as it progresses.
The pairing of patchouli with osmanthus continues this heaviness-into-light theme in a clever and artful way.
You couldn't ask for two more opposing notes than herbal, subterranean patchouli and the apricot-filled puff pastry of osmanthus. But here they harmonize without either note losing its distinctive earthy or ethereal power. The sueded softness of osmanthus tucks into patchouli's rough herbal edges and they complement each other wonderfully.
Carven's Le Parfum is a warm, quiet scent that is content to rest in the shade, and offers a quiet balance between the wide-eyed wonder of the Eau de Toilette and the wide-screen dramatics of L'Absolu.
All three fragrances have much to say, but this middle child of the Carven family has a lovely, quiet story it tells only to those who make the time to stop and listen.
Read more
Carven Le Parfum by Carven Parfums Reviews
11/12/2017
At first I really wasn't sure about this one. It smelled a little mature for me but I gave it a chance and I'm glad I did. It definitely isn't a very light perfume. It was heavy and had a fairly musky smell on me. It lasted throughout the day and through a workout, so fading is not something you have to worry about with this one. Although it says it has floral scents to it, I definitely would consider it a fall to winter perfume. I enjoy it but probably will not buy a full bottle
11/10/2017
I really like this one. It is complicated which us mature ladies truly enjoy. It starts fruity and floral but as it lingers it blends into a jasmin patchouli late summer evening garden. Still sweet and light enough not to be too heavy but lasting for many hours. I look forward to trying more by this brand.
11/07/2017
I really wanted to like this but had a super strong and not pleasant first spray and then a lingering smell that just doesn't seem right. It's a bit musk.
11/01/2017
This fragrance is very floral, borderline mature. The scent lasts quite a while.
10/29/2017
Very strong but I love this perfume
10/28/2017
I'm sorry, I wasn't a fan. I really like light and flowery fragrances and this to me was musky. It smelled heavy like a man's fragrance. I thought that it was just me, but I sprayed it when someone else was around and even she said she didn't like it. It may be just my opinion, but I wasn't a fan.
10/28/2017
Upon receiving my 2nd shipment, I was relieved to see that there was a rounded cardboard case containing the fragrance as I had visions of the bottle being loosely packaged in the bubble wrapped envelope. Glad his was NOT the case. When I opened the fragrance my first whiff I fell in love! I was ready to purchase a full bottle. But then... when I sprayed it the scent was slightly different. It's strong, it's a very mature fragrance. There is a deep ness to it that reminds me of Dolce &gabanna The One, but the scent changes on my skin and isn't as pleasant. It reminds me of an old lady unfortunately. This makes me sad because I had high hopes at first!!!!
10/26/2017
I love this scent. I immediately got compliments when I walked in the room. Not that that's what I need, but when it's all guys who never notice anything, it's nice.
10/24/2017
I love this perfume. It is equal parts flowers, citrus, and romance.
10/20/2017
This perfume has a very flowery scent and I only dared to use once as it gave me an instant headache.
10/12/2017
This one is very pleasant. It lasts most of the day, and is a little strong at the start, but I don't find it overwhelming. Classic, elegant, and clean, but not too basic. The opening has a fruity sweetness, and it transitions into an almost fully floral scent over time. It is a little bit soapy, in a way that reminds me of those fancy molded hand soaps, but 1) that's because the soaps are spring flower scented, and 2) I like those too!
10/08/2017
This is a nice, go to kind of scent. It's fresh and clean. Not a signature type of perfume. It's pleasant.
10/04/2017
I love this scent so much is becoming my go to scent.
10/02/2017
Was getting compliments all day love love love it :)
09/27/2017
It is very strong perfume! I do not like it.
09/27/2017
I enjoyed this perfume (especially for my first shipment) BUT it does remind me of something a more "mature" women may enjoy and being that I'm only fifty I feel I may be a bit too young for this scent.
09/22/2017
This one is light & fresh, not overly sweet. Perfect for day wear!
09/06/2017
I loved this partum. I got so many compliments when I wore it.
09/05/2017
Not for me. This fragrance is too green for my taste. You get a blast of hyacinth in the opening. I like this kind of scent for a room air freshener, but I don't want to smell like it.
08/28/2017
Too mature for me. I only sprayed it once and I can almost feel the headache coming.
08/26/2017
It is a good perfume definitely for the day.
08/25/2017
I smell like an 80 year old lady. I picked this because it was top on my suggestion list. Not impressed at all
08/22/2017
I really liked the freshness of this perfume. Its not sweet, its fresh and citrusy and an easy going scent. No super strong. Not in your face. Just smell good. That's the best way to describe this....just a bottle of smell good. I don't always want to smell like perfume, sometimes I just like the 'you smell really good but I can't put my finger on it, maybe its your natural scent' kind of smell. This is that for me.
08/19/2017
I did not love this one, it just wasn't for me. It wasn't as sweet as I thought it would be.
08/15/2017
I like this scent when I first put it on. After an hour or so, it's just ok. I don't think it last long enough. It's not something I would buy in a normal sized bottle.
08/09/2017
A bit about me: I'm 35, work in a conservative field, and prefer floral, classic, sophisticated scents. I like this perfume a lot, but I don't love it. When I smell it directly on my skin (think, putting my nose to my wrist and smelling), the floral note is stronger and I like it most then. Overall, however, the floral isn't super strong - which is why I "like" and don't "love" it. Also, even though I prefer "older" scents, I think this one might be just a bit too mature. I'm enjoying the 30 day supply but would not buy a full size.
08/06/2017
Delightful. I appreciate the floral notes, but I get a healthy dose of fruit here - the apricot is sweet without being too sweet. I think the balance between the two is what keeps the scent light. It has a decent amount of staying power without being overwhelming.
08/03/2017
This scent is soft yet pleasant.
08/02/2017
Sweet, clean, good for fall.
08/01/2017
Absolutely love it!
07/31/2017
I really enjoy this fragrance and find myself grabbing in lieu of others. It is a more fruity fragrance, not over bearing. It doesn't seem to last a whole long time for me however. Nice and fresh without being in your face.
07/29/2017
I enjoy the light smell, it suits me!
07/04/2017
It makes me feel like an 80 year old woman dripping in diamonds on her 10th dry martini before noon, but I like it!!
06/30/2017
I liked this! It was sweet and feminine. A bit sexy. Good for the the office. Had a clean floral sent without smelling like an old lady perfume. May buy large bottle
06/23/2017
This perfume just wasn't for me. Not my style.
06/18/2017
Love it!! Real light & floral but lasts
06/07/2017
This scent was soft and elegant like wearing silk with pearls. It reminded me so much of my grandmother's trademark perfume, Guerlain's Shalimar, that whenever I wear Carven, it's like I get a warm hug from my Mimi. Delicate, dynamic and lasts all day, even through a shower. New favorite!
06/06/2017
I enjoyed this fragrance. Looking forward to trying the toilette
06/05/2017
This is really my everyday work perfume. For me it is a very professional but in charge feminine scent.
06/04/2017
This fragrance is feminine, sexy and wow. A different smell and I like it a lot. I love being a woman and this fragrance is one of the reasons why.
06/01/2017
I love this for the first 10mins, then it goes straight to sandalwood. It's not unpleasant, but I'd rather hold onto the opening and middle notes.
05/31/2017
Awful. Worse version of White Diamonds.
05/29/2017
Classic fragrance. Recommend.
05/24/2017
Carven has the beginnings of a powerful fragrance and then it settles down very quickly. The scent does not stay on all day which for me, is preferred for my office environment. Overall, this is a nice perfume for spring. It has a light peachy nore and the floral notes are slightly more pronounced. It's clean and floral at the same time which is hard to come by. It wakes me up in the morning and I think it smells sophisticated without being too "old" and stale by the end of the day.
05/22/2017
To the women who have not tried this fragrance. Please give a try. This is by far one of the better fragrance. I received it a week ago and the vial is almost gone. Everyone I've come in contact with has asked what fragrance I'm wearing. I love it!!! Give it a try and you will love it too.
05/19/2017
Love this scent!
05/11/2017
Beautiful scent.
05/08/2017
Did not like it
03/07/2017
It was ok, sandalwood always gets me in amy parfume.
03/06/2017
Didn't like it
03/06/2017
I love this! Sophisticated and warm. This scent has an air of something delcious, maybe a warm caramel. Does not smell like cotton candy. It lasts too, but isn't overpowering. A wonderful scent for an elegant woman.I am definitely considering buying the full size. I have one nit to pick with Scentbird commenters. I read nearly all comments on most of the perfumes here, and invariably someone will say something "smells like an old lady" or "my grandma." Such comments are NOT helpful to others members, especially when they are tagged to nearly every scent. Please stop! If you take the time to post a comment, use your words!!!
03/06/2017
I love this fragrance, I'm purchasing a full sized bottle! This is an elegant scent...
03/06/2017
I had no idea how this was going to smell except for the description. I'm happy to say it is beautiful!.
03/06/2017
A lovely floral. Perfect for spring!
03/06/2017
one of my new favs....not an over powering scent, subtle undertones....delicious
03/05/2017
Love this scent! It lasts all day on me. Definitely going to buy.
03/05/2017
i never got it and was still charged!!
03/04/2017
Fresh floral scent , I absolutely love it!
03/01/2017
at first I didn't think I would like it and as I wore it I really liked and knew that it would be a scent I would want in my collection, I really like this program you get the 30 day sample and know if you want to buy it
03/01/2017
Very sweet and feminine! Has a nice complexity as it dries down. Classy and fresh - I love it so far!
02/26/2017
It's pretty if you like light, sweet, youthful scents. I'm more of a spicy sweet. Therefore, not for me.
02/24/2017
I've been at work and hour and a half and everyone is still complimenting it. I really like the floral/fruity/spicy notes.
02/22/2017
Not fond of this one. Very florally but has a weird musky undertone to it. Does not smell good on.
02/18/2017
Smells like a mix of flowers and baby oil. I do not this on me.
02/18/2017
smelled heavy like an old lady perfume. Not my favorite
02/05/2017
Very sensual and lasting
02/04/2017
Nice and subtle smell. Not too strong. Wouldn't wear it everywhere, maybe to the gym or out shopping. Reminds me of having my hair freshly done.
02/04/2017
I can't say that I love it but once the initial strong smell wears off a bit, it has a nice floral smell with a citrus undertone. I would only wear this to work.
02/03/2017
I am undecided whether I like or love this perfume. At first spray, it is very floral, but you get a nice hint of fruit/citrus at the end. It is also pretty long-lasting - I was getting hints and whiffs of it well into the afternoon. I think it's a nice perfume for the office, but probably not something I'd reach for on an evening out. It might be an interesting option to layer with another perfume.
02/01/2017
it was ok...not my favorite. But it's not horrible.
02/01/2017
I had so many compliments when wearing this. It is a strong more mature scent. Very classy and clean. I love it!
01/31/2017
I threw this in the trash as soon as I got it & smelled it!
01/27/2017
At first it smells like old lady like musky ..then it kinda gets floral and a little sweet
01/26/2017
This is a great scent for everyday. It's light and fresh with the orange and floral notes. I don't tend to like floral perfumes, but I enjoyed this one.
01/25/2017
Way too strong of a scent for me personally. Reminds me of the same undertones that are in Red Door. Very spicy, and powerful.
01/22/2017
Did not enjoy this scent. Was too strong of a smell for me. I gave this to my mom, she's in her 50's. She agreed with me that the smell is strong, but would wear it.
01/12/2017
Very clean and fresh perfect for every day
01/09/2017
This perfume is very classic, while also being young and fresh. It is a beautiful feminine scent. Definitely worth trying!
01/08/2017
I LOVE THIS. VERY CLEAN SCENT
01/04/2017
Favorite from the set
01/03/2017
I very much enjoyed this fragrance. Not one for daily use, but perfect for a business meeting. I will be purchasing this one.
01/03/2017
I absolutely love this sent. Wasn't over powering and I wore it everyday. It was the first fragrance I got in my subscription and I'll be purchasing this one for sure.
01/03/2017
"Wow" I just love this scent. It put a woman on top of the world. I feel like super woman.
01/03/2017
I absolutely ADORE this scent, smells like a rich, seductive WOMAN. A little heavy for everyday use, but marvelous for date night!
01/03/2017
Lovely scent, lighter floral with just a hint of depth. Perfect for date night.
01/02/2017
I love, love, love this scent! I'm so sad that it's all gone! It is a sweet, romantic and long-lasting fragrance!
01/02/2017
I didn't like this scent at all! It is very strong and overpowering! I do not recommend it and would not purchase it. Thank you. Have a beautiful day!
01/02/2017
I never received it
01/01/2017
I did not like this scent at all I ended up giving it to a family member too strong for me
01/01/2017
It's not one of my favorites. I smell like a grandma that is wearing stale perfume.
01/01/2017
Don't waste your time with Scentbird it's a hoax. They've taken my money for 3 .5 months and I'm still trying to get a refund.
01/01/2017
This is light and fresh. I enjoyed this scent and it seemed to last a long time. I really enjoyed it. I would purchase again.
12/31/2016
I was extremely happy with this parfum. I've received so many complaints from my coworkers. It's a sexy soft sent. Something you can wear to the office without it being overpowering.
12/30/2016
Very strong and musky. Not for me
12/30/2016
I do not like this scent. It is very strong and overpowering.
12/29/2016
Way too floral for me
12/29/2016
I almost like this, but not quite. it still is just too much floral for my taste.
12/27/2016
This is very masculine. There is a sour note at the beginning, then it turns musk-y.
12/27/2016
I'm in love with this fragrance. It's unique and feminine, but not sweet. I define it as sophisticated. Subtle, but not subdued.
12/20/2016
Just received this...i smell...wealthy & sweet-kind of the opposite of me & my life...LOVE IT!!
12/18/2016
This perfume smells amazing after it dries. At first I thought it was to strong but later it smelled so good. My new favorite
12/15/2016
I didn't like it at all.
12/08/2016
This is a good all day fragrance...medium in intensity. Not to subtle, but now loud either. A decent balance. tlc
12/07/2016
I love love love the scent of this perfume. I got so many compliments on this scent. Not too sweet and not too fruity, just the perfect blend of wonderful.
12/07/2016
I hated it. !!
12/07/2016
Love it! Super sexy and sophisticated, yet subdued. Travelling to France this month and couldn't feel more fabulous or Parisian when I wear it. I think the only disappointment is that it doesn't have the staying power I would like for running around all day. Would definitely order again though.
12/06/2016
At first it comes across strong but then after a bit it smells amazing. I love this and will def order it again.
12/05/2016
I absolutely fell in love with this fragrance! Floral, feminine but not too sweet!
12/05/2016
Nice noticeable scent, without being so strong it makes you sneeze, lasts pretty well
12/05/2016
This is an update to a previous review with 3 stars. The scent is really growing on me. It's very woodsy and floral so that has to be your thing. It's quite strong at first but softens quite nicely. Doesn't last all day and all night like some perfums. I had an issue with the size of the vile fitting into the case. Customer Service was amazing and they are sending me a replacement. 5 star customer service for sure!
12/03/2016
This was the perfume of the month a couple months ago… I didn't think I would like it but I'm totally in love with
12/03/2016
Love it! Doesn't over power
12/03/2016
It's not for me. A little strong,more for a 90 year old woman
12/03/2016
I loved the powerful scent although the notes in Carven Le Parfum start out strong and carried it's scent well, it is great for outdoor events.
12/02/2016
I did not like this at all,to strong.
12/02/2016
Didn't care at all for the initial top notes Neroli, Mandarin Blossom,and White Hyacinth. The best part of the fragrance is Ylang Ylang, and White Sandalwood. The dry down is a whisper of fragrance, very soft and pleasant. I am not a fan of sweet pea so this is not "the one" that I am looking for.
12/02/2016
Not a good scent for me!!! Smells like something my mother would wear, so I gave it to her!!
12/02/2016
Very strong and smells like old lady scent. At first it is almost unbearable, then it dies down in 1 hour and smells just ok. Def, not ordering this agian.
12/02/2016
Too strong for my taste.
12/02/2016
I did not much care for this one :(
12/02/2016
This has a strong initial scent that is feminine and sophisticated. I love it. It wears off a little so it's not overpowering, but lingers softly throughout the day. It's not powdery at all, more floral without being cloyingly sweet. Really, a beautiful scent.
12/02/2016
Strong perfume. Sort smelled like an old lady. Didn't like it & two people i wore it around hated it.
12/02/2016
It smells really good!
12/01/2016
I didn't like it.
12/01/2016
Awesome! So fresh and elegant... I'm truly in love...
12/01/2016
I did not like this at all, it smelled like sophisticated pine sol.
12/01/2016
Simply Perfect!!!! Floral Fresh!!!! 🌸😍 My husband loved it, my 5yr old twin girls love it and have had lots of compliments.... it's been the second perfumed that I have really loved sience I started my subscription. MUST buy the Bottle! ❤️️
11/30/2016
Too harsh of a scent
11/29/2016
Didn't like at all!
11/28/2016
I really enjoyed this scent. It smells mature but not old lady like. It is sophisticated and classy. It has good staying power as well. Love it
11/27/2016
The previous review stating this is a mature scent, but not old, is perfect. If you like sickeningly sweet, this isn't for you, this isn't a Brittney spears candy like perfume, it smells classy. When I first sprayed the perfume I definitely was hit with some sweet pea and floral notes. As the perfume settled the light sweetness relaxed and left a warm feminine floral scent, with just a hint of the apricot and mandarin blossom. If you want to smell like a lady, I would recommend this perfume. Not too strong, but leaves a nice effervescence. I would also wear this scent on a date, but its still calm enough for everyday.
11/25/2016
LOVELY. I'm mid30s so I've wanted something mature but not OLD. This is it. It warms down to a complete age appropriate slightly fruity floral. It has very little spice to me, but it's very lovely. Certainly a date night, first date sort of fragrance.
11/23/2016
Not a fan of this scent but I will wear it everyday!
11/22/2016
My favorite so far! Complex floral with spicy undertones. Long lasting and great scent for winter!! I'm usually not a fan of musky/woodsy scents as they often are overpowering for me. I took a chance on this one because the description and combination that makes up this scent was interesting. I'm glad I tried it!
11/22/2016
This is my third subscription and my least favorite so far behind YSL EDP (favorite!) and YSL Black Opium. I'm going to give it a try and see if it grows on me. My biggest complaint is that the sample bottle it came in does not fit the case that was sent to me on my first subscription. It looks the same size at first but it seems to be a bit bigger and I can't get it to fit. I probably won't carry this one around like I did the first two.
11/19/2016
I thought at first I didn't like the scent & then after it dried i was like WOW!!! I love this scent I am going to order another. Very soft !!! My hubby loved it as well
11/12/2016
Really reminded me of something that I wore years ago. Ralph Lauren Safari maybe? I couldn't place it but definitely familiar. It was nice but maybe just a tad androgenous, soapy.
11/10/2016
Sophisticated scent that lingers for a solid period of time.
11/08/2016
Perfume Scent so fresh
11/08/2016
Wasn't a fan of this one. Very strong. Used it once and regretted that I'd gotten it and wasted a month of subscription.
11/04/2016
Really enjoy the fresh scent
11/03/2016
Love this scent! Complex, warm, deep floral with rich spicey undertones. Extremely long lasting compared to the other perfumes sampled. Great scent for winter!!
11/03/2016
Very pretty and more complex/dimensional/layered. Very similar to mademoiselle but has more of the clean rose scent to it. Would be nice for Spring season.
11/03/2016
Light, floral, vibrant. On me, the citrus-y top notes dry down almost immediately to a soft, slightly musky floral melange. It's elegant without overpowering. Lasts well, too.
11/03/2016
It's different. It lasts very long time! I like it!
11/02/2016
Hated it smelled like stinking shoes.
11/02/2016
Smell like an old lady. My husband did not like it because it remind him of his mother..
11/02/2016
light and complex
11/02/2016
This perfume definitely has a spice factor. I usually like spicy scents in masculine fragrances so I was surprised to find it in a woman's fragrance. I found this perfume to be very pretty but not my favorite. Love the long lasting, staying power it had. Much better than the other scents I've tried.
11/02/2016
This perfume was not the right scent for me. Reminded me of something an older lady would like.
11/02/2016
Best perfume I've received so far!
11/02/2016
Not my style, too musky.
11/02/2016
I Cathryn have totally enjoyed the scents I receive from Scentbird. I look forward to receiving my new scent each month. "Ladies it's worth the wait!"
11/02/2016
It was way to strong for me and the smell uggggghhhh...it was like an old lady smell...lol...not trying to be rude but yeah
11/01/2016
Very pretty elegant fragrance. Starts off a little strong but dries down nicely. Slightly musky feel.
11/01/2016
Very strong and long lasting... nice scent a little too overwhelming for me
10/31/2016
It smelled nice but something I would use.
10/31/2016
This was a disappointment. From the description, I thought it would be a more refined and sophisticated scent. it smelled too strong and cheap.
10/30/2016
Smells absolutely beautiful
10/29/2016
Definitely have to be in the mood or for a change. It's very floral. Think classy roses. Great for summer but not every day.
10/26/2016
I didn't care for it. Didn't like the smell.
10/26/2016
Spicy. Strong. It does mellow out, and I really tried to like it, but I just don't. It smells "mature" and not in a good way. I wouldn't recommend this as a daily perfume at work etc. maybe a date night if you like a super spicy pungent scent.
10/25/2016
I absolutely adore this scent. It is so mysterious and elegant. It may be too strong for some. It lasts a really long time. I went back and looked at the scents and I swear there is some pepper in it but who knows. I do not have good words for it it is not a flirty, light, feminine scent. This is a full grown woman's sexy swagger scent.
10/21/2016
I did not like this scent at all. It was too strong. My husband was sitting across the room and mentioned how strong and unpleasant the smell was to him. I tried it again and my daughter asked what the awful smell was.
10/19/2016
LOVE love love this scent!
10/19/2016
Way too strong for my liking. Kinda smells like a bathroom air freshener.
10/19/2016
I totally LOVE IT! wish it lasted longer
10/18/2016
I decided to give this scent a try from the mix reviews it received. It seems you either love it or hate it. I personally love it! Now I don't know what is wrong with me but in the description and other members describe this scent as being quite floral. I find it to be LITTLE floral but very musky. I think its a great scent for when the weather turns cooler. Its a type of scent that works great in the office or a night out. I would definitely give this scent a try if your wanting something a bit different.
10/14/2016
Not for me. Way too floral and cloying.
10/08/2016
It's an OK perfume. It's a little citrus and a little warmth.
10/08/2016
love is love is love is love is love.....I love this scent I love it
10/07/2016
This is a lovely light but lingering floral perfume that has grown on me as I've continued to wear it through the day. At first it had a stronger fruitier bouquet that was almost grape-like and even reminded me of sangria with floral notes. It's unique to me as it has that lovely fruit note and isn't overpowered by the hints of floral. I chose it as I enjoyed the description for it as the September perfume recommendation. It would be perfect for the office, daytime and the spring and summer seasons. Not sharp or woody.
10/05/2016
Love this. Smells sultry and sophisticated.
10/05/2016
Beautiful scent. Soft, feminine, sophisticated. Has a hint of fruit to it, almost reminds me a bit of Miss Dior Cherie from about 5 years ago, about 5 reformulations ago. The notes do not mention strawberry, but I swear I smell some in this. Overall, just lovely.
10/05/2016
Yummy!! Lasted all throughout the day and smelled so so good!
10/05/2016
Really interesting scent. Starts off smelling a bit like cologne but once it mixes on the skin it becomes sweet. Really enjoyed it for a fall scent!!
10/05/2016
LOVEEEEEEEEEEEEE
10/05/2016
The scent is strong and it smells expensive. Not a bad thing!
10/05/2016
Little too musky for my taste, but it seems to be growing on me. I agree with everyone else it doesn't last long. Probably wouldn't order again.
10/04/2016
The scent reminded me other my grandmother : (
10/04/2016
Not really my taste. Smells very mature and a little too "dry" (don't really know how to explain it but it's like dry white wine...) I thought it was going to be a tad bit more fruity.
10/04/2016
This was amazing! Fresh and sophisticated. Absolutely loved it.
10/03/2016
This perfume is amazing!! At first I thought it was way to sweet but it mellowed out perfectly. It has excellent staying power as well.
10/03/2016
it's a nice scent...just not for me!
10/03/2016
It's just OK. A boring white floral. I don't think I'll even wear this sample anymore. It is better suited as a linen spray in a guest bedroom and that's even a stretch.
10/03/2016
This perfume smells "older woman" aka very powdery upon application. When it dries down its a bit of a powder clean smell. The staying power isn't great. This comes from a person who makes sure to hit all the pressure points. It's an ok perfume nothing special. Maybe a good everyday scent for someone who likes a soft scent that doesn't attract much attention.
10/03/2016
I didn't like it. It's just not for me...
10/02/2016
very strong, not crazy about it.
10/02/2016
smells beautiful, absolutely love love love this one
10/02/2016
Nice clean scent
10/01/2016
This was my first scent and I only got it because it was suggested i would like it. I don't. Its smells like an old woman. I couldn't wear it more than the first time. Maybe I just have bad taste because the reviews are pretty good.
10/01/2016
Pretty fragrance, you smell like a lady
09/30/2016
I tell you no lie.....I love being all woman. I especially love perfume. This is a very beautiful scent. I love this scent because it says....I am a female. I am in love with beautiful scents like this one. I wear my scents according to what I'm wearing and the color I'm wearing. This is a fabulous scent and I receive so many compliments.
09/30/2016
I love this perfume. It lasts a long time. I don't have to wait for it to evolve into something I like. It smells fancy not cheap like others I've had. And I would highly recommend this scent. I'm wearing it now in the fall but It would be better as a spring scent since its a bit fruity. Great for office. Sophisticated not sexy.
09/30/2016
Wonderful parfume... I love it.
09/30/2016
Way too strong. Did not like it at all. .
09/30/2016
Very strong. Kinda starts out smelling like a bathroom air freshner
09/29/2016
This is not the parfum I received
09/29/2016
Wonderful. Lots and lots of compliments. Gonna buy full size really soon. Smells just that good!
09/29/2016
Not crazy about this one. Kinda has a vanilla scent to it and I definitely don't like vanilla.
09/28/2016
Absolutely LOVE it! I have a hard time with frangrances lasting all day and this perfume has lasted all day! Amazing.
09/26/2016
I JUST RECEIVED THIS EARLIER TODAY AND WANTED TO WAIT A COUPLE OF HOURS BEFORE REVIEWING IT JUST TO GIVE A BETTER PERSPECTIVE. IT IS A NICE SCENT BUT IT'S A LITTLE TO OVERPOWERING FOR MY TASTE. ALTHOUGH IT DOES LIGHTEN UP AS THE DAY GOES BY. IN MY OPINION IT IS A BIT OF A "MATURE" SCENT BUT IT IS STILL VERY NICE. I DON'T KNOW IF THIS HELPS BUT I AM A 32YR OLD FEMALE.
09/23/2016
This is actually one scent i normally wouldn't go for, but I'm glad I received. On me, it smells slightly floral mixed with powder. It is very gentle, but sophisticated in scent and wear ability. I generally stay away from anything floral but this is a welcomed scent. Love this!
09/23/2016
Something about this one I really like. I'd were it everyday. It's refreshing and cool and yet can be sexy too. Very nice.
09/20/2016
I received a tiny sample of this from a friend, and hers was the actual manufacturer's sample. I absolutely loved this fragrance from the real manufacturer's sample, and couldn't get enough of it. I used up the whole miniature sample, and couldn't find it in stores, so eventually I added this to my queue on Scentbird. The scentbird sample smells nothing like the true Carven Le Parfum. This one smells much more woodsy and mustier/muskier. When I wore it on a date with my boyfriend, he asked me if I was wearing men's cologne. I would consider buying a bottle of Carven Le Parfum from the actual manufacturer, or a department store, but Scentbird's version smells nothing like the original.
09/19/2016
This scent is amazing it's not too overbearing it's just right.
09/16/2016
this is just a great smelling perfume. I know I will be wanting this one again.
09/16/2016
Big fan of this scent! I agree it has a Chanel tone to it, it is very warm and feminine. Perfect for an evening out, or a signature scent. Medium weight scent, without being overpowering or cloying.
09/16/2016
I liked this scent but I haven't gotten any complements on it:/
09/15/2016
Love this one! It reminds me of Chanel Coco Mademoiselle, only not quite as overpoweringly strong. To me Chanel can easily be too strong. Anyway, I do agree other reviewers it's great for a night out, but for every day too. I don't smell a strong rose smell as others have said. I will definitely buy again!
09/15/2016
The scent was real close to old lady perfume. I did not care for the strong rose scent. I also agree with the other reviews that it did not last very long.
09/14/2016
Beautiful floral scent that is light and a very sophisticated smell. Great for going out with the girls. First time trying this brand of this perfume and I was pleasantly surprised. Very fun, fresh and womanly.
09/13/2016
This scent is beautiful. It's very grown up without smelling old. My only complaint is that it seems to fade very quickly.
09/12/2016
This perfume is not quite my taste. It is nice, though.
09/12/2016
smelled nice.I wish it would last a bit longer when applied
09/12/2016
It stinks. I'm 29 so maybe this scent is more for someone around 50 or so. I didn't like it at all.
09/12/2016
I can't even begin to tell you how much I love this perfume. It's not the typical scent I go for but I am so glad I took the risk and ordered it. Everytime I'm wearing it I'm always getting complements.
09/12/2016
My first thought was it was ok then it wore on me each time so I continue to wear it but I probably wouldn't want to purchase again.
09/10/2016
Smells like mens cologne..did not care for it at all. .
09/10/2016
this smell is not for me it is more for older people .
09/10/2016
This perfume is divine🤗I recomended to everyone. It will change your mood instantly💕👍🏼
09/10/2016
This is where the small sample sizes come in handy. This smells wonderful in the bottle or when you first spray it, but my body chemistry is notorious for ruining certain fragrances. It smells great, just not on me. Not the perfume's fault.
09/10/2016
This was my first fragrance with Scentbird and I am really disappointed. It had a very strong fruity top note (melon) and then dried down to something that I can't describe as anything other than unpleasant. The good news is that it didn't have any staying power.
09/10/2016
Really hate it when it first goes on, there's a note that turns my stomach not sure how to describe it but Ralph by Ralph Lauren does the same thing. Dries down to a nicer scent though.
09/10/2016
Too strong for me.
09/10/2016
I like the smell, but it was to floral for me, it. A little old ladyish
09/10/2016
Too strong smelly for me... Smells like a "grandma" type perfume. Really didn't like it. It did last long though.
09/10/2016
It smells really nice I just don't feel that it lasts very long
09/10/2016
This perfume is everything I hoped it would be. Has a nice fresh smell to it, not overwhelming- love it!!! I got it without knowing what it smells like and Scentbird did a perfect job matching it to my likings!!! I recommend this subscription to everyone!!! If you are not a subscriber- you are missing out!!!
09/10/2016
I do not like the scent at all, it's very strong. It smells like something my grandmother would wear, however it does last a very long time on my body and clothes.
09/10/2016
Smelled like cotton candy or bubble gum
09/10/2016
Omg smells so good
09/09/2016
While definitely a floral, feminine scent, I get hints of a classic men's cologne -- reminiscent of pine. It's not objectionable, but surprising when it hits your nose. Overall, I really like it's uniqueness, and I plan on continuing to wear it. Not sure about a full-bottle purchase yet, though.
09/09/2016
The sent was not awful but it was definitely too mature for me. My mom loved it though! So I guess it all worked out.
09/09/2016
Did not like it at all. It gave me a headache. It was definitely not for me. So far both of the perfumes I have received have not been for for me, I think I am going to cancel my subscription. If I could give it a 0 heart rating I would. Now I have 2 perfumes at home I have no use for whatsoever.
09/08/2016
Would love to review the product but I never received it.
09/08/2016
This was not for me.. it had the "old lady" scent.. luckily for me the scent didn't last long but that is not a quality you look for in a scent you like..
09/08/2016
Great clean scent, but it didn't really last that long...
09/08/2016
loved it!! its unique and blends well with my pheromones!!
09/08/2016
Carven was a very clean smell. I feel as if it could be worn by either men or women. It does not last all day but I still enjoyed wearing it and would consider buying a full bottle.
09/08/2016
Didn't last long
09/08/2016
I am not a fan. It's a bit too strong for me.
09/08/2016
Love Carven Parfums
09/08/2016
Love this scent
09/07/2016
Not my favorite. To strong.
09/07/2016
Lovely scent. Last long and wasn't too strong
09/07/2016
I absolutely love this perfume! I wasn't too keen on it when I first sprayed it on because it just seemed so heavy and overpowering, but a minute later, fell in love! The only problem was that it didn't last long at all. And I mean AT ALL! Twenty minutes, tops! It's not that I became nose blind to it either, I had other people sniffing all over me and there wasn't even a trace of it left. I wonder if the perfumes are watered down or something. They really should last longer and that's my only complaint. Would have five stars if it lasted even an hour.
09/07/2016
Smells pretty good!
09/06/2016
Not sure how to describe sometimes I liked it sometimes it seemed to be a lot
09/06/2016
Not a fan, not a horrible scent but honestly a little hard to describe what it smells like. It's a bit too strong and stays that way for a good portion of the day. A plus though is that it stays on for a long time and mellows in scent and is more enjoyable.
09/06/2016
Not my favorite, not horrible but just a little off the subtle range. A bit too strong with a scent that is actually hard for me to describe. It does however last a long time and the longer it's on the more subtle and enjoyable it becomes if that makes any sense.
09/06/2016
OBSESSED. Smells so good, not floral but warm and with incense like flavors. It's like aromatics elixir and Ralph Lauren romance had a baby
09/06/2016
Don't love, musky
09/06/2016
Its a bit strong but overall I liked its. It mellows out after an hour. Its a fresh smell. Its good to have in a collection.
09/06/2016
I am not a fan.
09/06/2016
Omg first one I got and it was amazing I already live you guys. THANK YOU SCENTBIRD!
09/06/2016
I like the smell, its something I would use on special occasions.
09/06/2016
I smelled like an old lady. did NOT like
09/06/2016
At first sniff, this is definitely not my favorite perfume. However, once it fades ever so slightly, I find I enjoy it much more!
09/06/2016
It's okay I don't think it's for me, it's a little too strong.
09/06/2016
Nice but not my favorite.Unique notes has a clean soaplike smell.It was not what I was expecting.
09/06/2016
Smells lovely. Makes me feel sexy and classy. But i noticed it does last long.
09/06/2016
Didn't really care for this one. The scent was to strong!
09/05/2016
i love it... but it doesnt last long tho
09/05/2016
It Is Smells soo Good but I prefer another kind of scent like Giorgio Armani or Dolce and Gabanna!! 😉
09/05/2016
It smells like my great great grandmas..
09/05/2016
Hated this one after % minutes of wearing this I had horrible stomach cramps and had to take a bath to wash it off.
09/05/2016
woody, not a fav.
09/05/2016
Very nice love it keep them coming!!
09/05/2016
Smells like my grandmas purse
09/05/2016
AMAZING LOVE LOVE LOVE very sweet
09/05/2016
This smelled so good! It is strong, but not too strong. My boyfriend loves it.
09/05/2016
It smells like old lady. I don't like it at all.
09/05/2016
Never received!
09/05/2016
Strong at first then smelled really nice after awhile.
09/05/2016
not the scent for me. 😔
09/05/2016
A little too floral for me
09/04/2016
Hated this, very strong floral scent and almost smelled more like bug spray.
09/04/2016
Did not get this one
09/04/2016
The CARVEN PARFUMS has a flower scent to it. I thought this scent was for a female that was older.
09/04/2016
Not really my type of perfume it's not horrible just not right for me
09/04/2016
Nothing would wear. I'd give it to whoever wants it.
09/04/2016
Much too floral for my taste. Plus this flask is bigger than last month's. It doesn't fit into the dispenser. I won't be using anyway, because I don't like the scent. I've been a member for 2 months and haven't liked a fragrance that was chosen for me yet. I didn't know I could pick my own and have done so for Sept.
09/04/2016
This scent smells very warm and floral. It's awesome when mixed with a more sophisticated fresh scent.
09/04/2016
This was too sweet for me
09/04/2016
I smell like church.
09/03/2016
I absolutely love!!!
09/03/2016
Loveit!!!! What a beautiful scent! Light enough to wear in the summer, but warm enough to wear into the fall and winter.
09/03/2016
Love receiving new good quality perfume that last all day...