Carven Parfums
Carven L'Eau de Toilette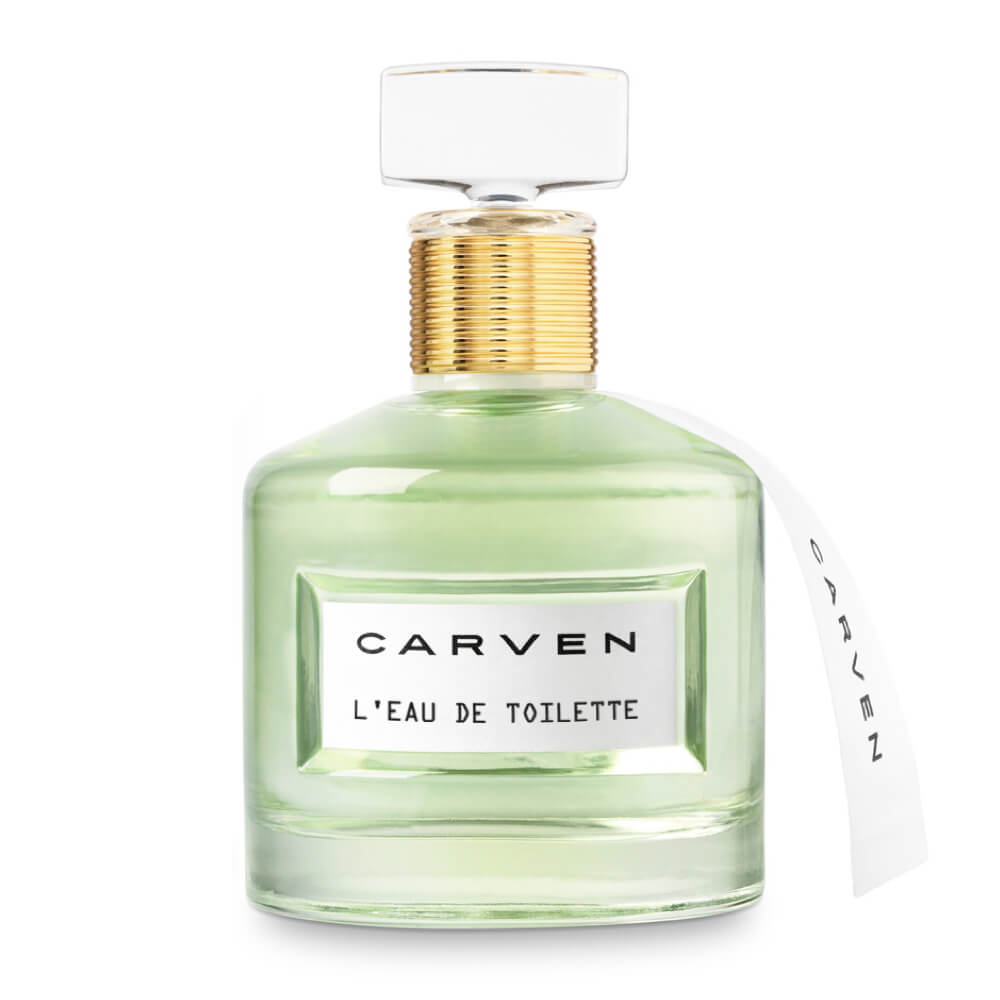 Get a 30-day supply of Carven L'Eau de Toilette
for
$
14.95
Notify me once this scent is available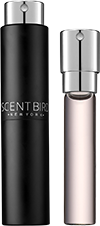 0.27 oz subscription

0.27 oz a la carte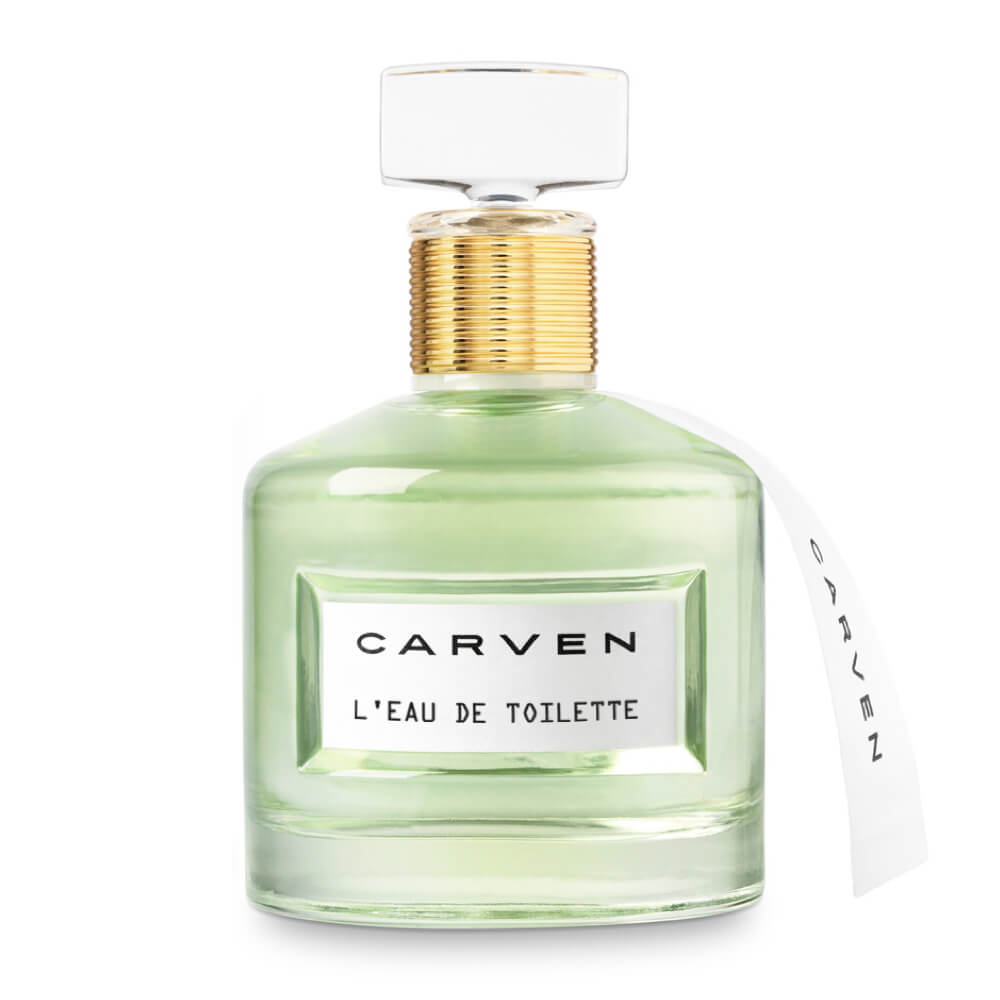 3.33 oz bottle
Share and earn free perfume
Notes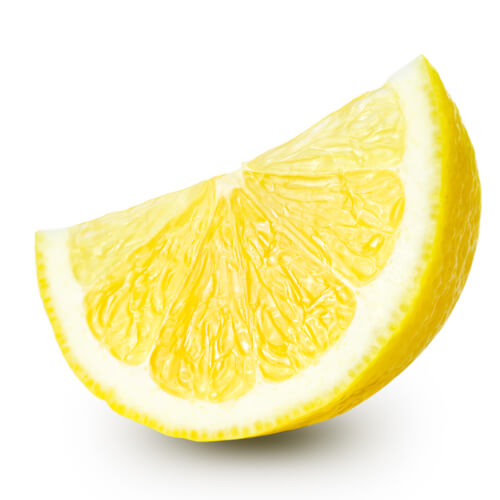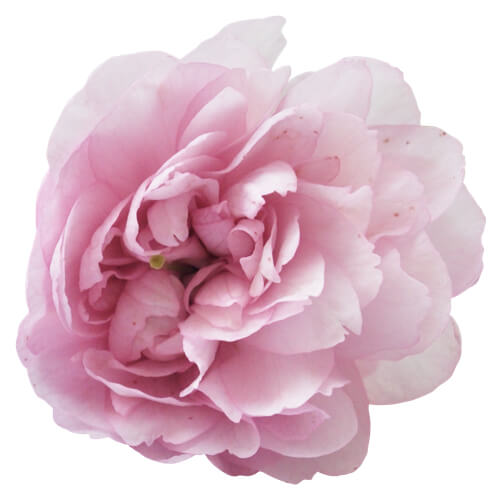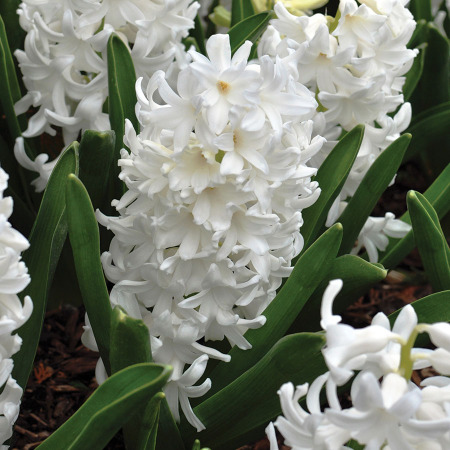 Description
Discover the new feminine fragrance from the Carven House: Carven L'Eau de Toilette. Elegance, freshness, a captivating charm and a couture spirit express the radiant energy of the fashion of Guillaume Henry, the talented artistic director who brought back to life the Carven House. Carven L'Eau de Toilette is a pure ode to freshness and femininity against a backdrop of creamy softness. The delicacy of the perfume's bottle, the exclusive charm of the fragrance and the grace of the muse perfectly embody the modern, feminine and unusual Carven spirit.
You may also like
Carven L'Eau de Toilette description
Carven's Eau de Toilette is a fresh meadow-green and summery fragrance that showcases Master Perfumer Francis Kurkdjian's signature smooth texture; the notes are all polished to the coziest feel possible. His perfumes wear just like your favorite cashmere sweater.
The Eau de Toilette begins with a tart, bright and tangy trio of lemon, sweet pea and peony. The peony and sweet pea are the standouts – the lemon is an introductory note. This sparkling floral beginning shimmers for a few long minutes before the sweet freesia edges in, followed by hyacinth and wisteria.
The wisteria and freesia run around each other like exuberant, marmalade-smudged children in the park. (There's a hidden red fruit facet in this middle of this perfume that is delightfully addictive and fun to keep returning to on the skin.) This red fruit floral sweetness continues for about an hour before the cool woods in the dry down begin.
Sandalwood, musk and a blonde wood accord finish up this perfume. And just as the opening was tart greenery, and the heart showed a sweet, fruity floral profile, the remaining notes are burnished to a smooth, dry, and elegant gleam.
The differences in tone make Eau de Toilette appear like three perfumes in one, but this scent has such a rich, smooth texture, you're happy to sit back and enjoy what happens next. Francis Kurkdjian never forgets to make sure you're comfortable wearing his creations.
Carven's Eau de Toilette is a fragrance with vivid costume changes happening regularly as it dries down. But this is also its one of its most memorably enjoyable features – like a European tour bus with a fast-talking guide who always shows you what's beautiful and unique about each stop.
Read more
Carven L'Eau de Toilette by Carven Parfums Reviews
12/07/2017
Love the scent- sweet and clean and not too floral/powdery. But it seems to wear off very quickly
12/05/2017
Very fresh, light and lovely, but not particularly sophisticated, with my chemistry there was only minimal sillage, and it disappeared quickly so that I couldn't even enjoy sniffing my wrist with plasure. Not even close to the classic Carven fragrances. But I'm happy to have tried it, and if it works with you, it could be a summer winner.
11/30/2017
The smell is very fresh. It's strong where you can actually smell it but not so much that it's unbearable. Will mention that it does wear off quickly, but that's expected of eud de toilette.
11/30/2017
I thought this scent was ok. I wasn't amazed by it. It is a lighter smell, and I definitely smell the floral in it. It is a good daytime fragrance. It also didn't last very long. I can't wait for my next one to arrive!
11/17/2017
This is such a lovely elegant perfume. Lasts forever but not heavy in the slightest. A nice green crispness to it. I'm obsessed.
11/16/2017
To crisp and masculine for someone like myself who prefers floral's and more feminine scents.
10/30/2017
I'm giving this empty tube to my husband, so he can get me a full size bottle! love love love
10/11/2017
Beautiful! smells so classic and clean. i cant say enough about this one but that i love it!
10/04/2017
I can't wait to try Carven parfums
09/26/2017
I absolutely, adore this perfume. Not too strong and has the smell of freshness.
09/26/2017
I received this as my second scentbird and I absolutely LOVE IT! Very enjoyable and light scent, would definitely buy a larger bottle
09/07/2017
I am a bit of a fragrance-aholic. I am always searching for the perfect scent. I received this scent today. I had to try it! I truly enjoy this scent. It started out crisp and strong followed by a full on floral bouquet. It is now a softer floral with a warm undertone. I would wear this at work or play.
09/05/2017
didn't love as much as the parfum and l'absolut....
08/05/2017
This is a pretty scent. Its nothing really different or unique, but it is nice & feminine. Its definitely worth a try.
07/18/2017
Elegant, floral, fresh, feminine
07/07/2017
I love it! It smells really fresh, clean and airy that just got out the shower sent but in a bottle. If you want a strong can smell you from across the room scent this is not it but for an intimate setting or hanging with the girls or a simple go to this is great for the collection.
06/30/2017
I liked this Perfume quite a bit, but it is not my favorite. It seems to be just a little harsh and I like a smoother and maybe just a tiny bit powdery Perfume. I use this maybe once a week and I won't re-order it.
06/10/2017
I think this is my new favorite. Until I get July's perfume ;) Love the floral scent. Smells so fresh!
06/05/2017
I knew I liked this, but I really loved it when I got pulled in very close to smell it. This is a easy, natural, very sexy scent that is interesting.
03/08/2017
Soft and beautiful. Very powdery with a sweet finish. Smells like good perfume. I like it enough.
03/05/2017
This one is by far my favorite. Smells AMAZING!!
03/05/2017
Beautiful light and summery scent! Loved it!
02/18/2017
What a pretty smell. I love this scent for all occasions. I received my subscription and received tons of complements, and then it was empty... I handed my boyfriend the empty vessel and asked him to buy it for me.I got the package perfume deal with the body lotion, soap and perfume. I can't say enough about this fragrance it works well with my chemistry and makes me feel fresh, pretty, feminine, and current.
01/06/2017
This smells awesome. I love this scent! Fruity and Floral; so very feminine! I am ordering the large bottle...it's a great price with the discount compared to the outside.
01/02/2017
Very pretty just not for me.
01/01/2017
I wrote an early review without much description so here is another one. This is a sophisticated perfume with a floral, citrusy, powdery and somewhat forresty smell. It has a warm floral and pine smell on my skin. It is somewhat exotic and unusual to me but it's not a bad smell just not my style.
12/29/2016
Love this fragrance alot so much it's going in my push so I'll always have it.
12/15/2016
This is a great mix of fresh and floral without being cloying. It has an added citrus twist that makes it very wearable for me. It smells nothing like the L'Absolu which is more sophisticated and deep/complex. I love this alternative though!
12/07/2016
I absolutly loved this scent. It was really fresh and a bit sweet.one thing I disliked though was that it did not have good longevity.
12/02/2016
nice scent. sweet
12/02/2016
My sprayer was broke, it only came out in a dribble, from what I smelled of that, it smelled really nice
12/02/2016
This was not my favorite. I was hoping for better!
11/21/2016
Mature floral. It's very floral and powdery. Reminded me of scented drawer liners from 1985. Not for me. My mother and grandmother would have loved it.
11/04/2016
So fruity and fresh! Reminds me of "Be delicious!"
11/02/2016
Love love love this scent! It was the first time I've ever used this scent and I'm so glad it was suggested to me!
10/01/2016
Love it, smells fresh, like laundry
09/30/2016
I do not like the fact that the fragrances do not last long at all. The formula is not strong enough.........
09/29/2016
It is OK. It didn't seem to last very long and smells kind of cheap. There is not much depth to the scent.
09/25/2016
I love this fragrance very fresh, clean and long lasting on me ❤ it.. Its a new favorite...
09/06/2016
Yes, It's very fresh, light, clean, smooth and little bit sweet , powdery ending. I have few perfumes which is fresh side smell but when I compare with this perfume to another this isn't have sharp alcohol smell ending. I like it but I won't buy it because it's over sweet smell to me. If you like clean, sweet smell This is Great perfume
09/05/2016
Too old lady floral for me
08/31/2016
ITS AMAZING. PERIOD!!
08/24/2016
It's very light floral, soppy smell. But staying power is very short maybe 30min on me. I might use it when I visit office, theater.
07/11/2016
I looove this fragrance so much - it's light, fresh and very floral. Super wearable yet sophisticated - perfect for a summer day at the office. The peony in this one is delicious - must try!